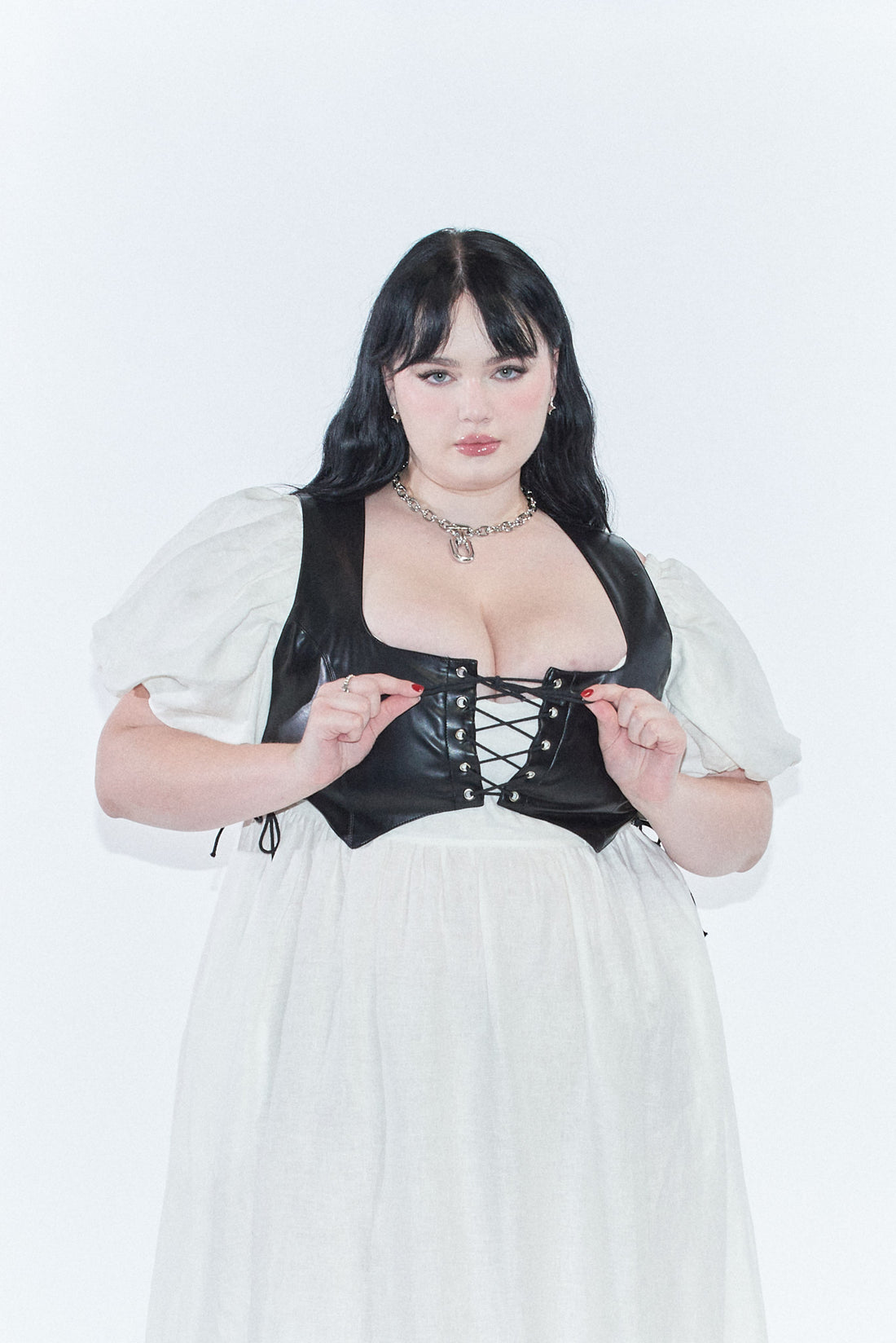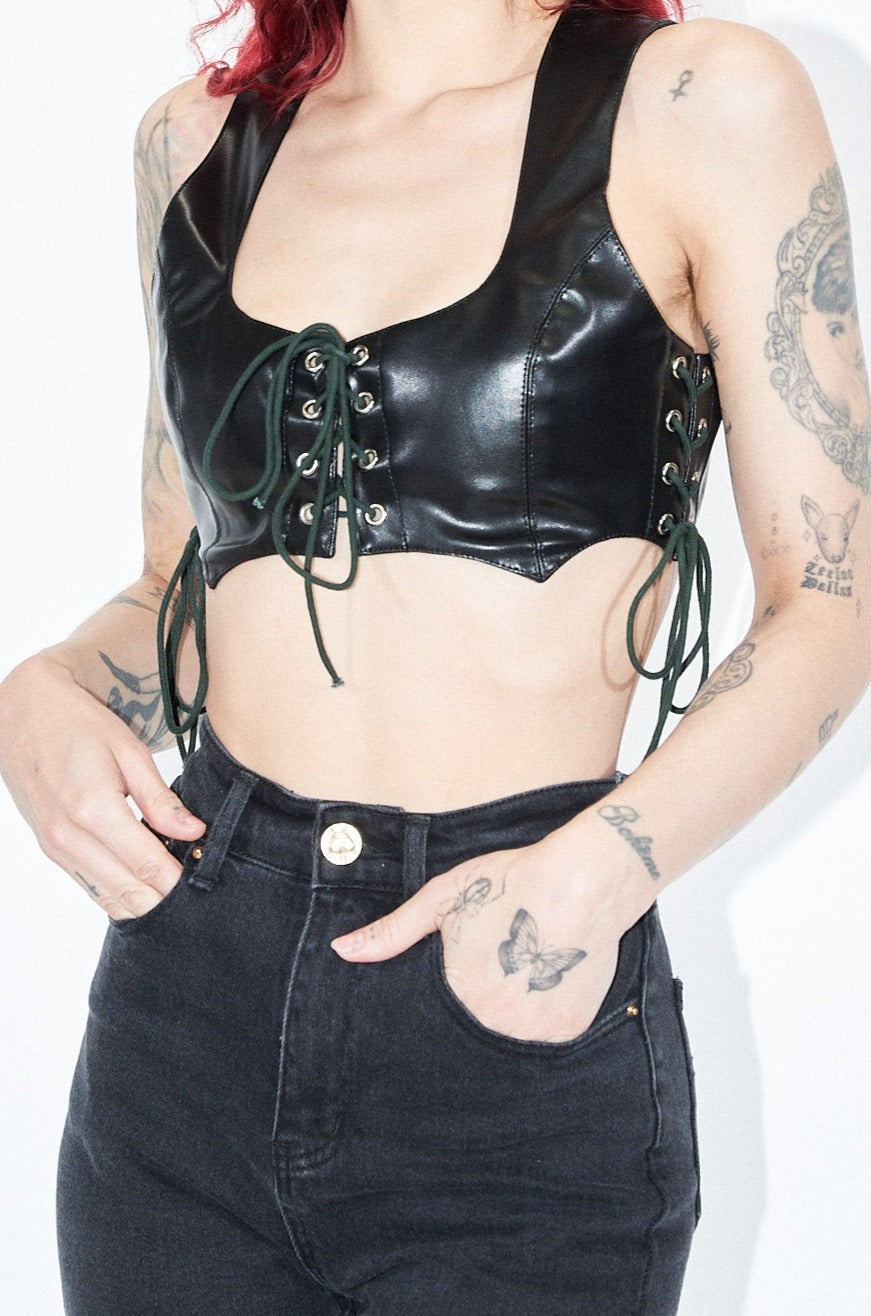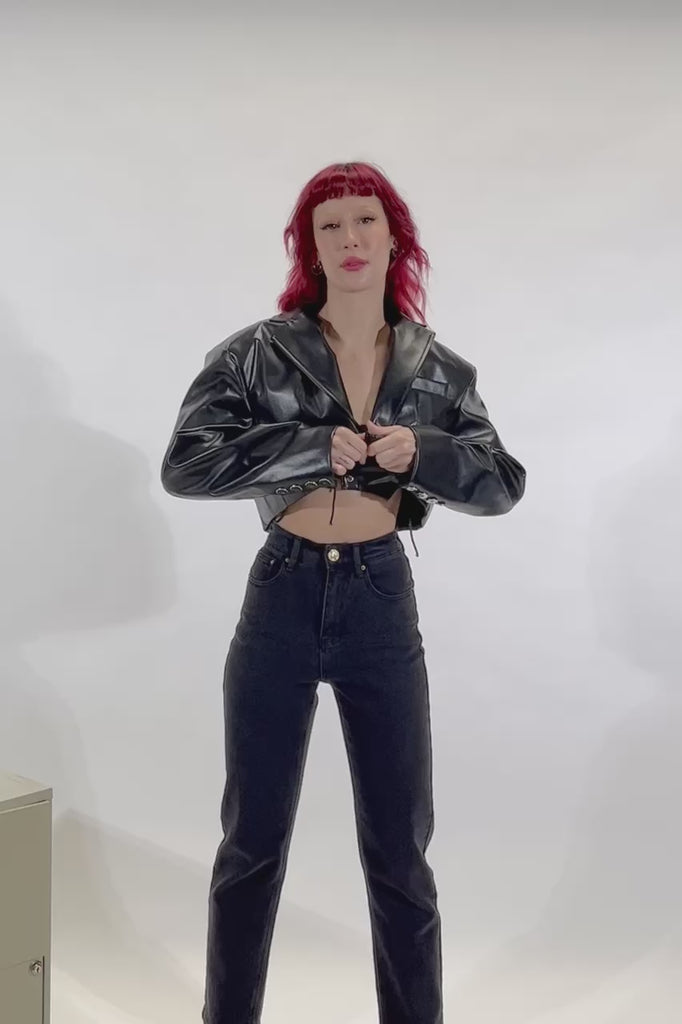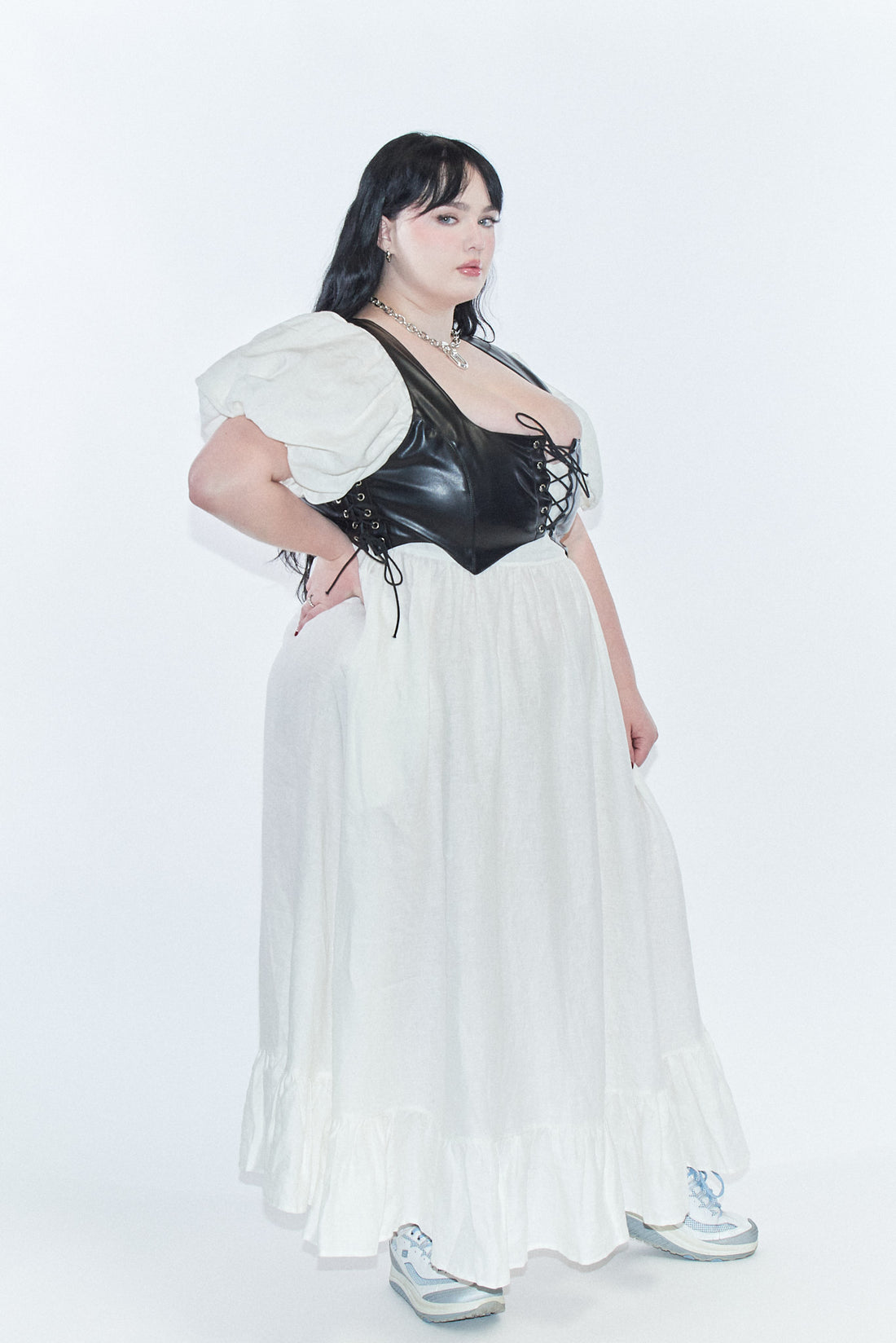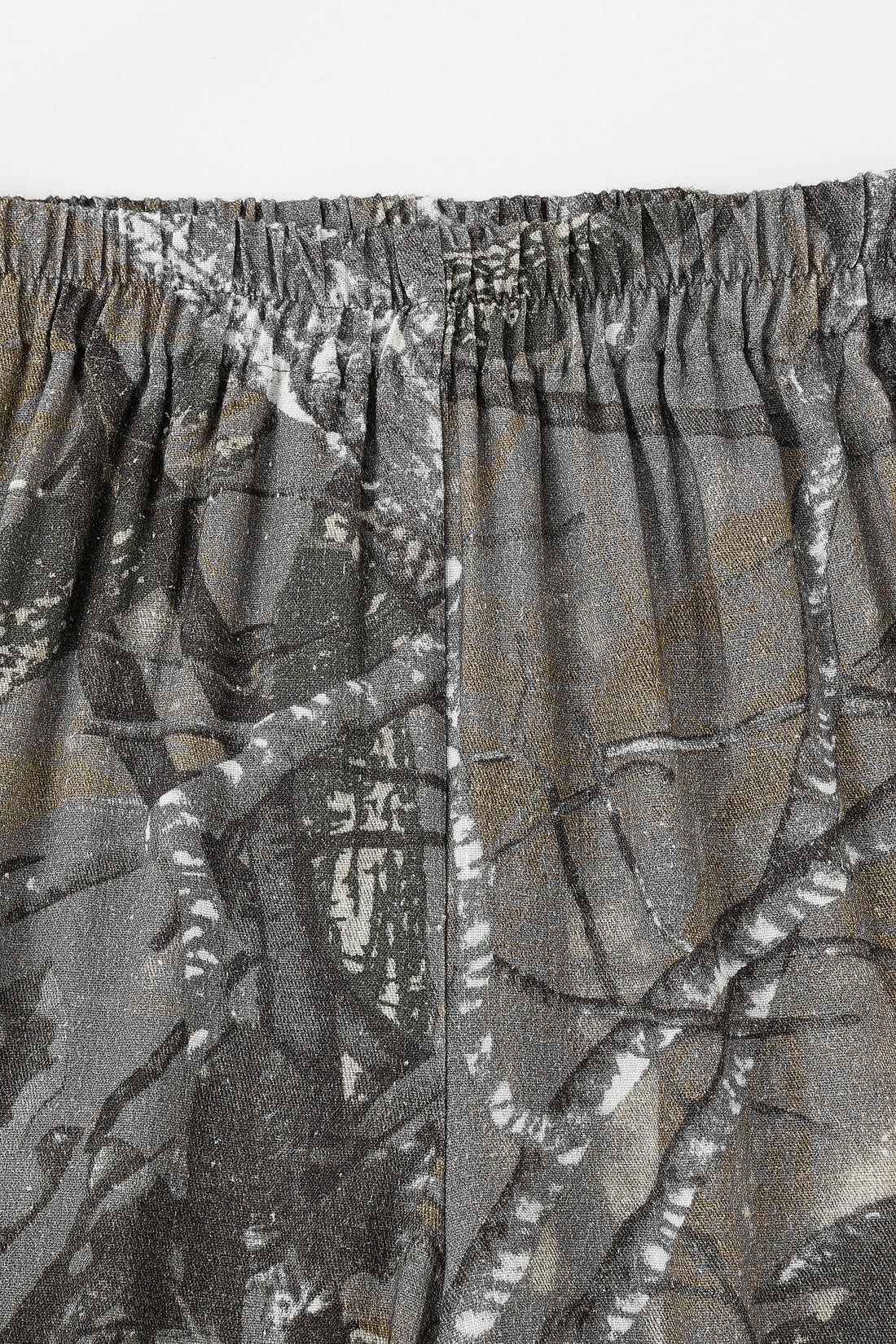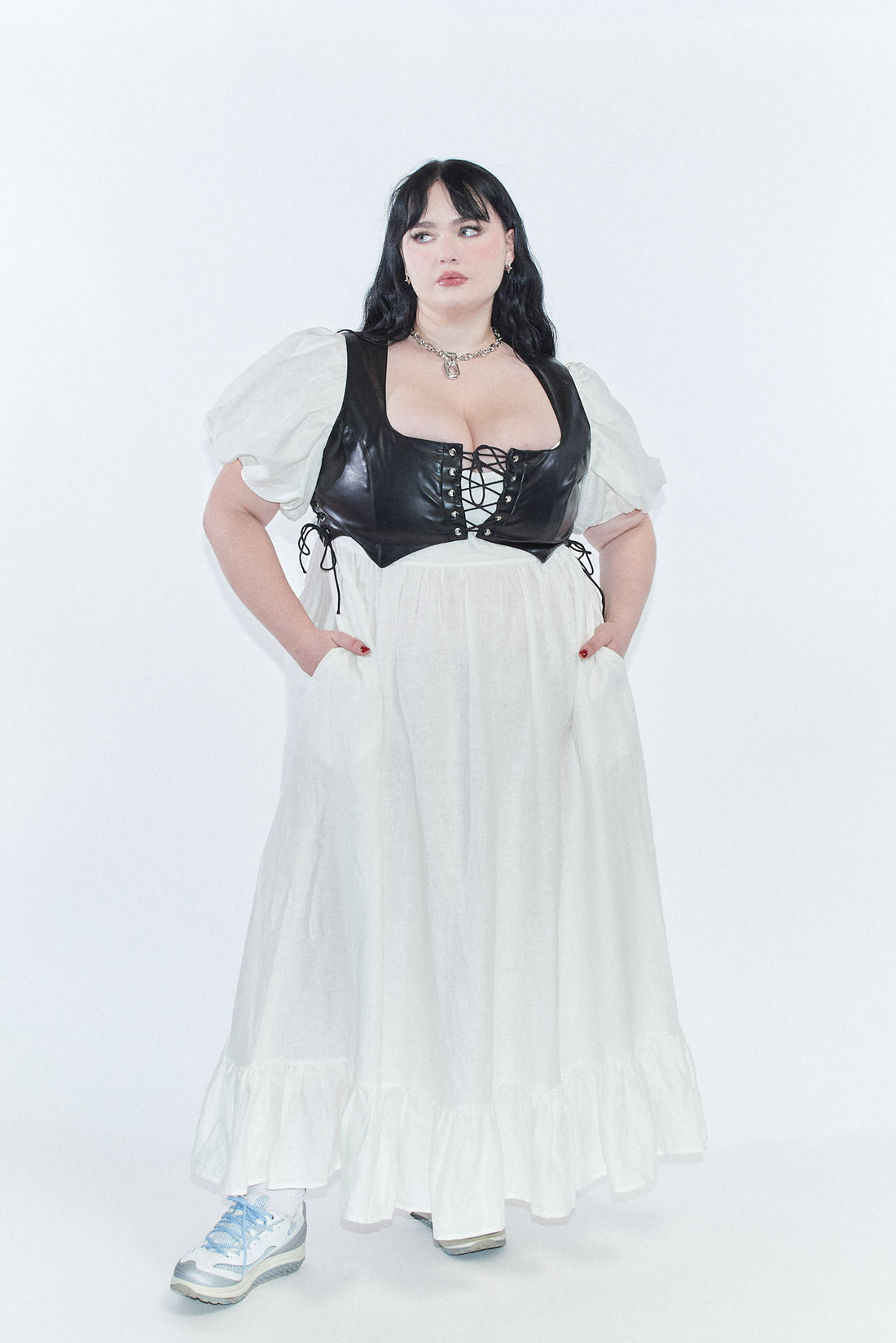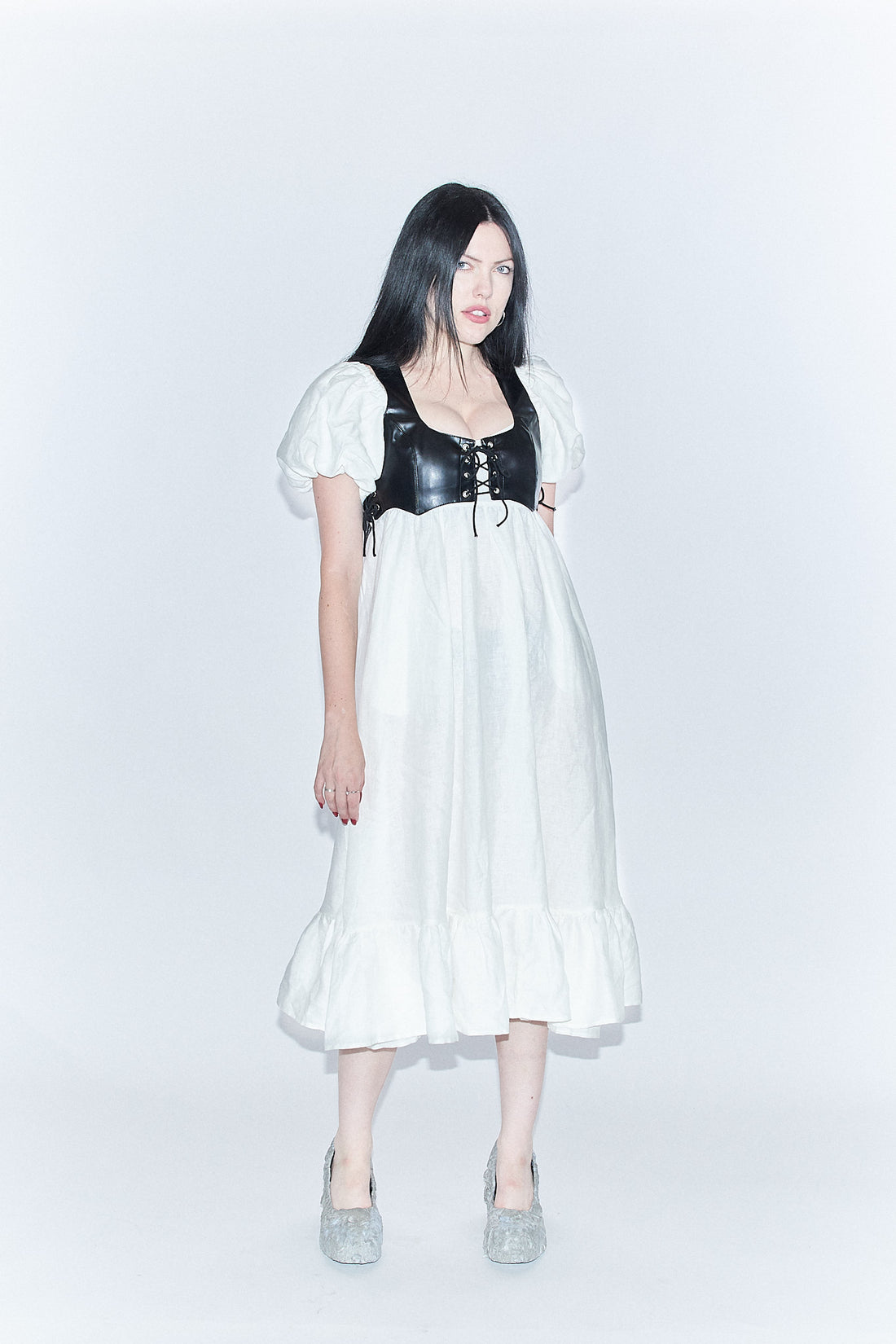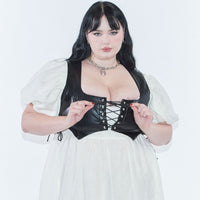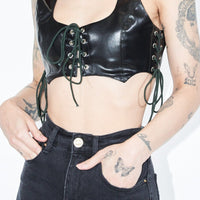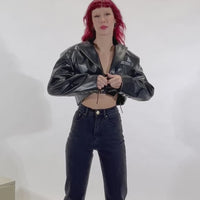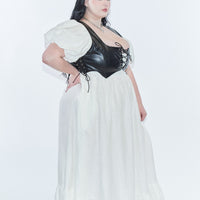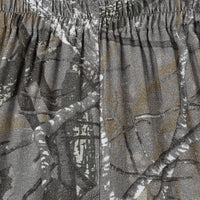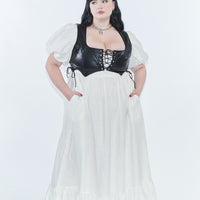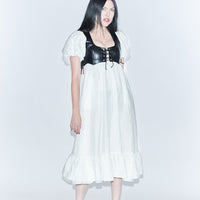 Plant Leather Black Corset Top
That's right. Plant leather that feels just like real leather, if not more!
DETAILS:
-Lace up in front and on the sides for a perfect custom fit 
-Wear over one of our flowy linen dresses and get dysentary and die at age 17 
XS: Bust: 32" Length: 16.5"
S: Bust: 34" Length: 17"
M: Bust: 36" Length: 17.5"
L: Bust: 38" Length: 18"
XL: Bust: 40" Length: 19"
2XL: Bust: 44" Length: 20"
3XL: Bust: 48" Length: 20.5"
4XL: Bust: 52" Length:21"
5XL: Bust: 55" Length: 21.5"

The safest way to clean it is washing it inside out in cold water either by hand or on a delicate cycle and letting the garment hang dry.

We were able to quickly steam the PU leather directly to remove wrinkles, but recommend you do not expose it to heat for extended periods.