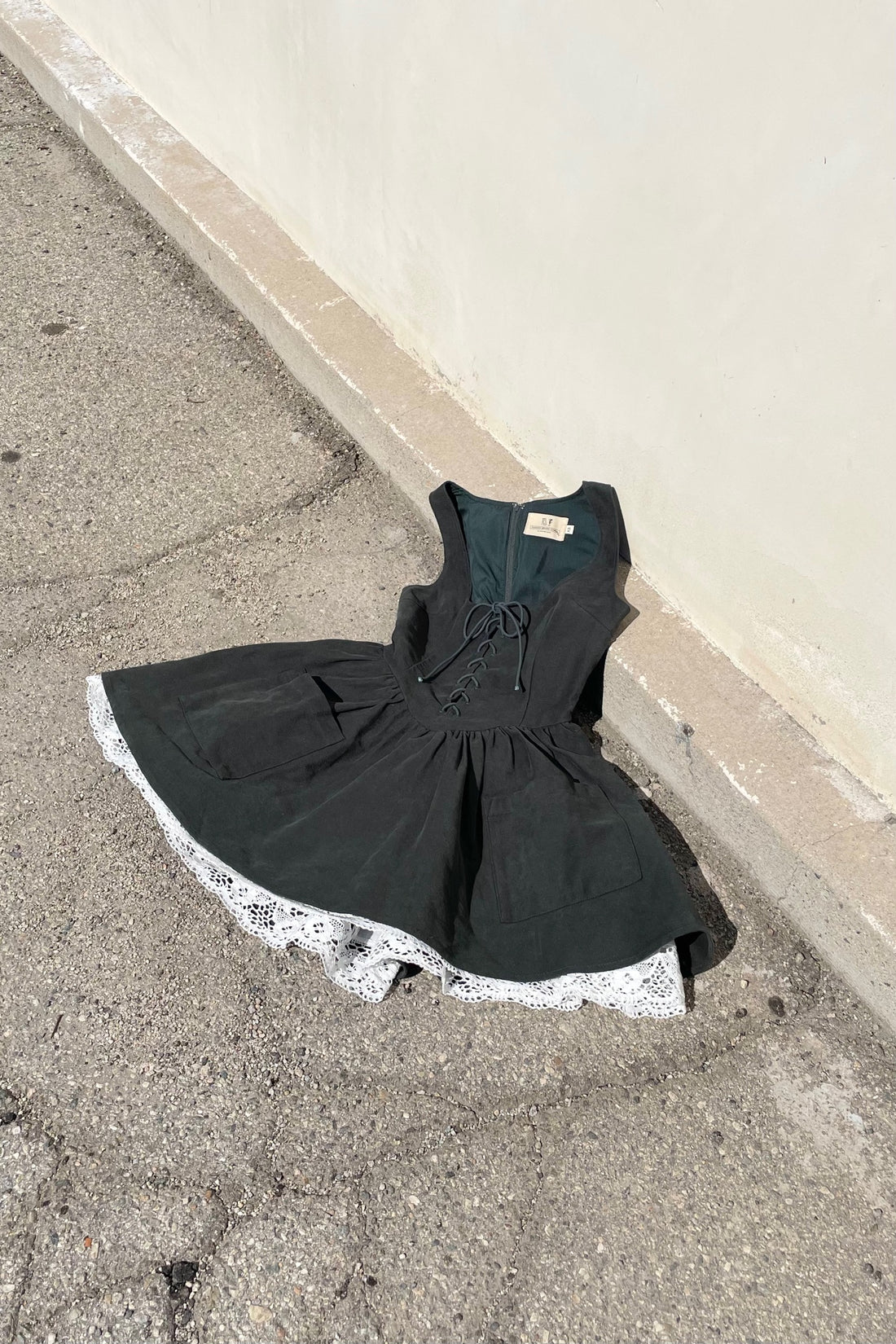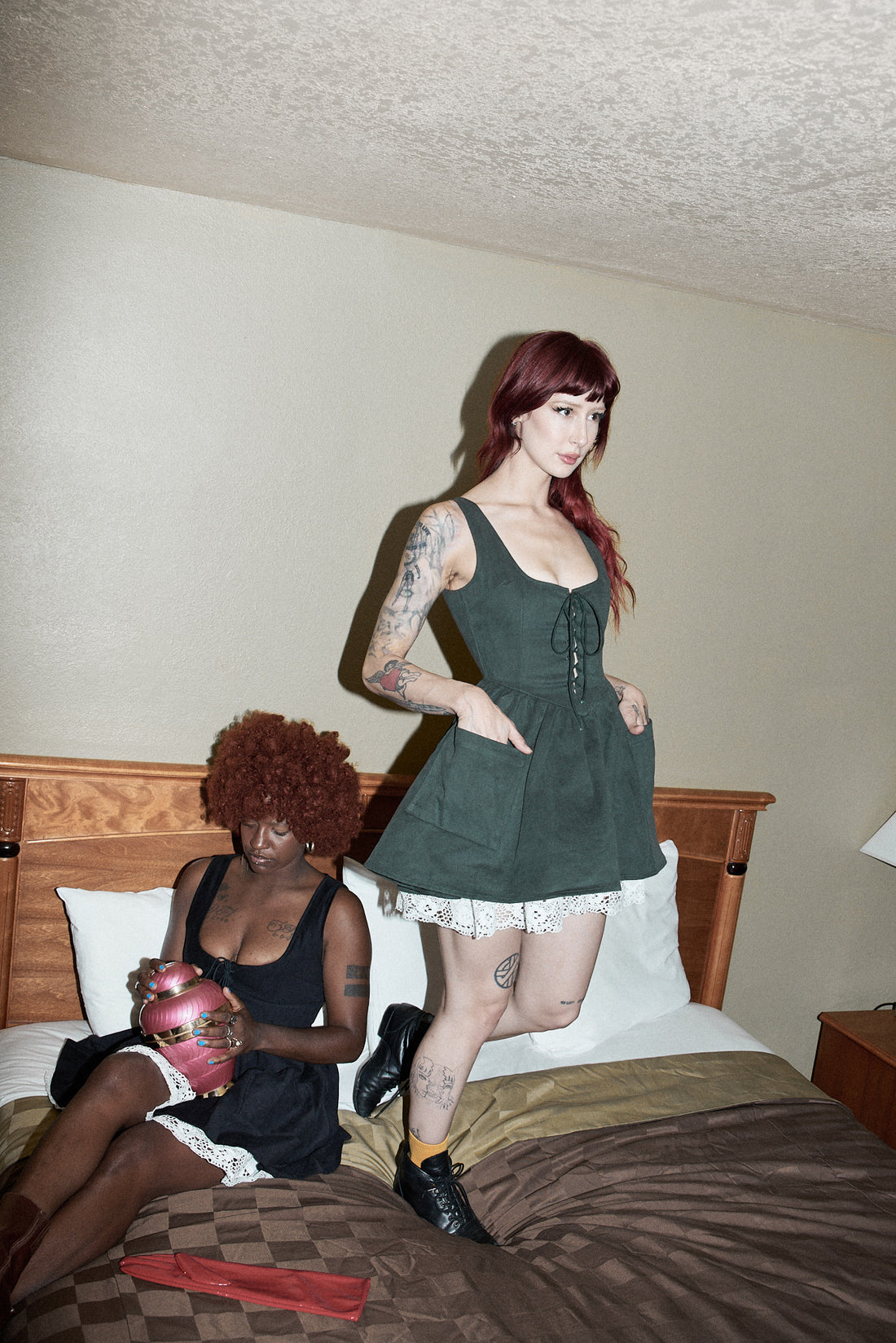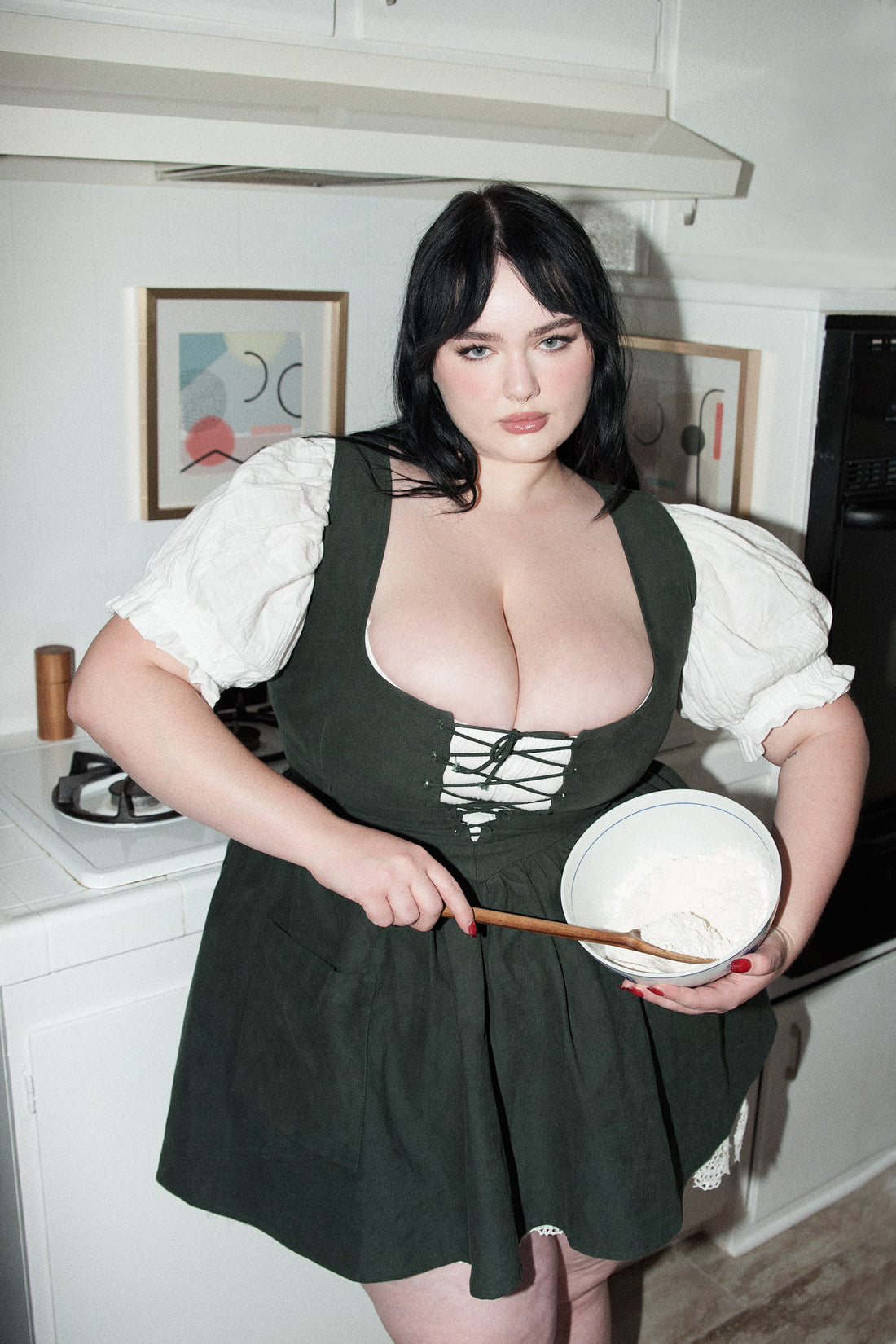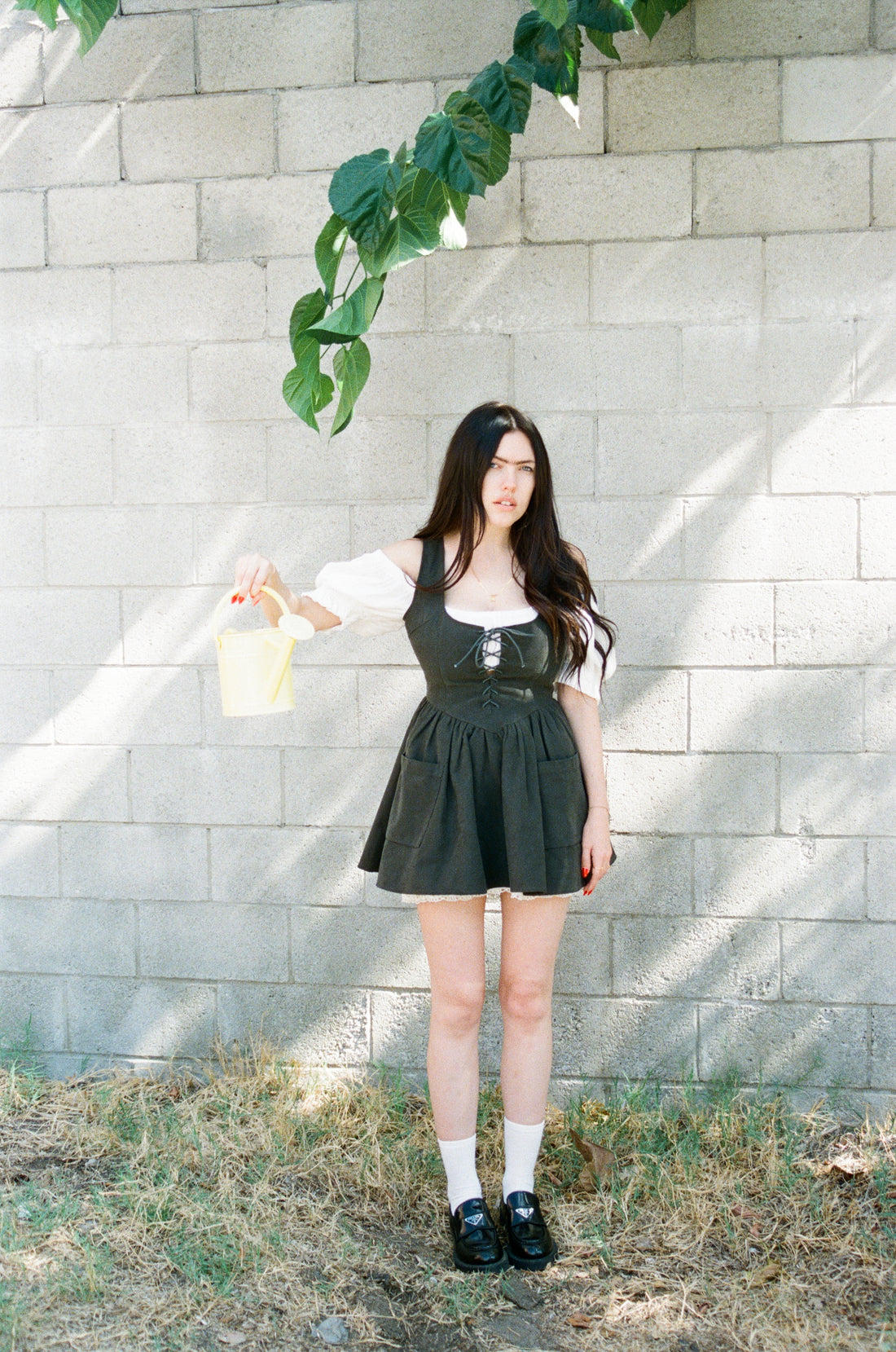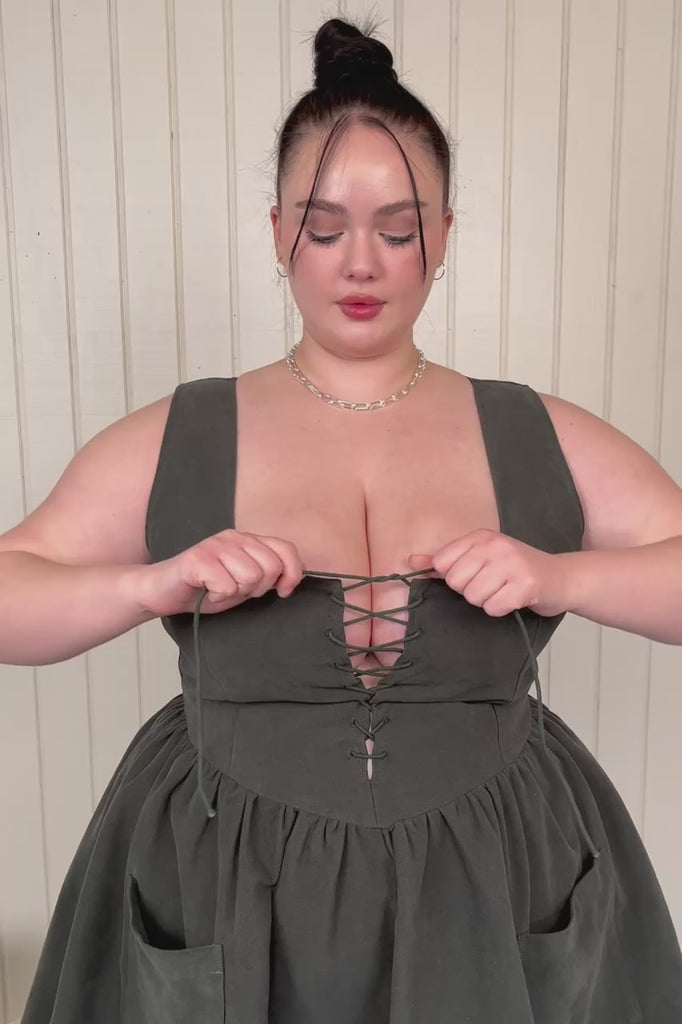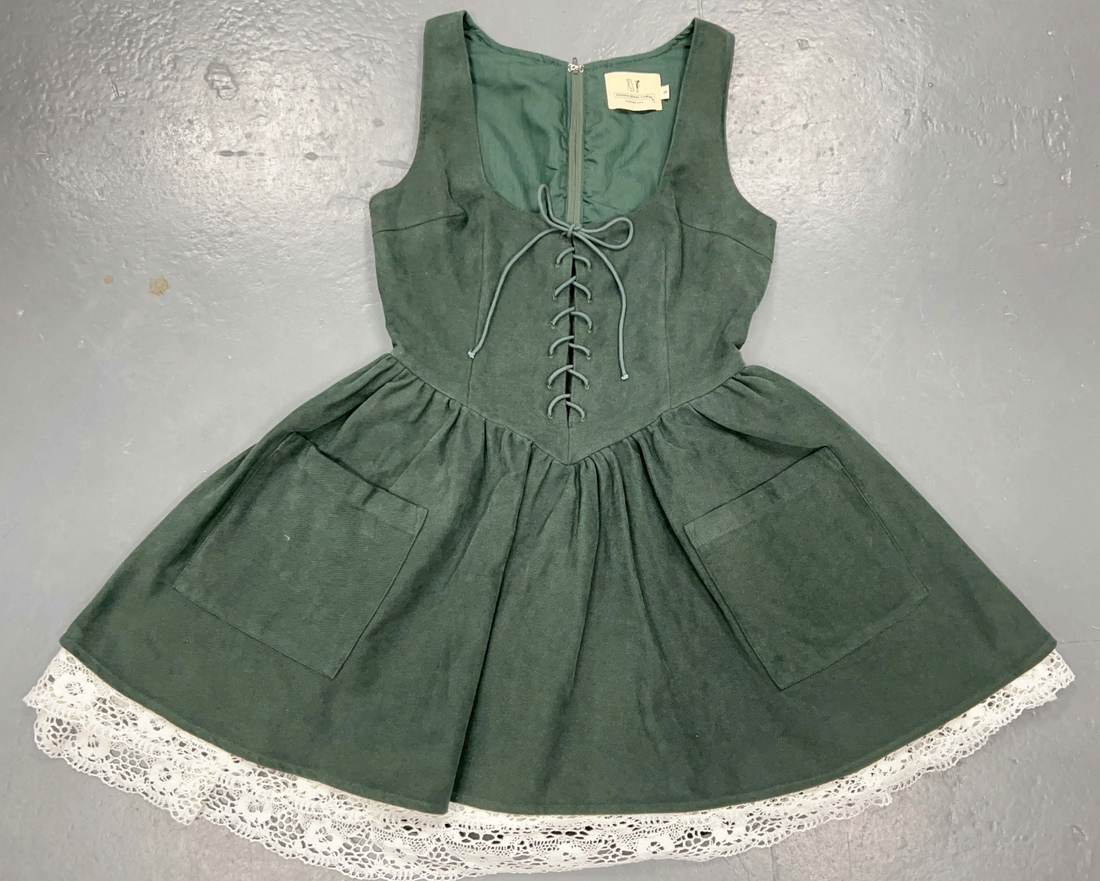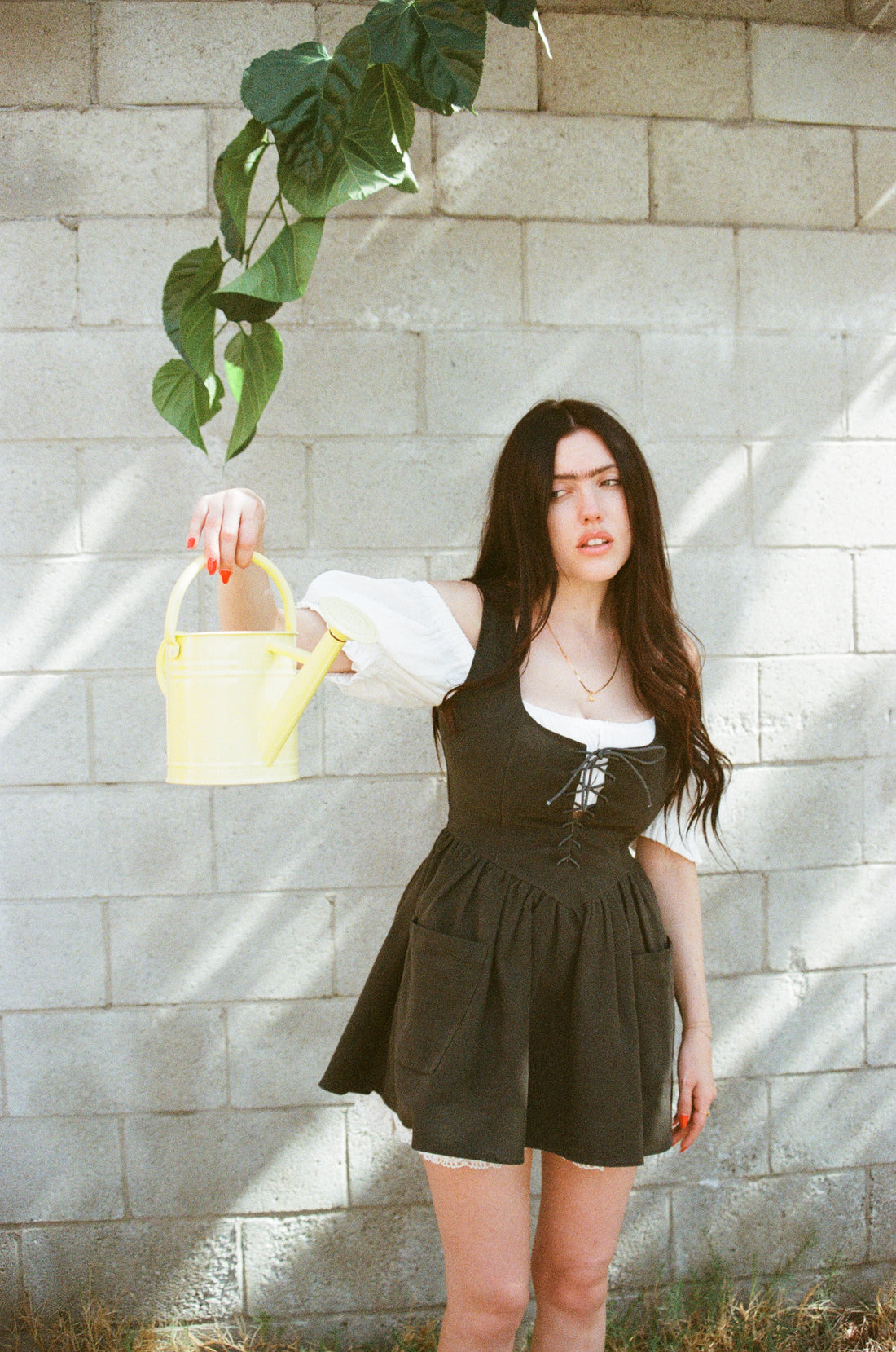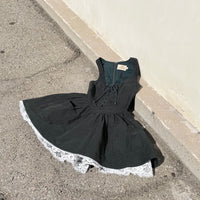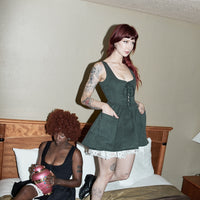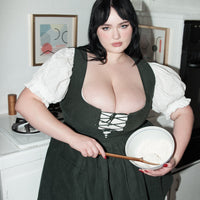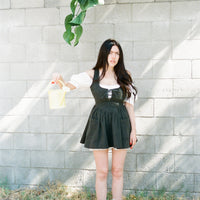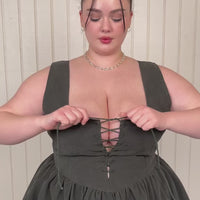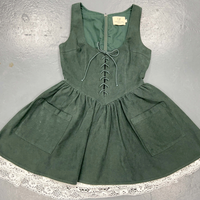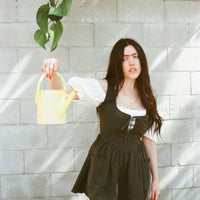 Farm Chores Mini Dress Forest
Made from thick 100% cotton that feels like a mix between denim and canvas. You've got this beautifully structured skirt and bodice, both lined with soft white thin cotton. Now you can go complete all your duties like naming the animals and holding hands with the farmhand. 
PAIRS WELL WITH THE WENCH TOP FOR A REAL MILKMAID BEER GARDEN LOOK. White top sold separately (also available in light blue and black) 
Details
- Dress fits true to size- machine washable
-2 hidden side pockets
-Light cotton under petticoat layer with cotton lace trim
-ZIp up back with long ties for a bow in back
-Lace up front
-This dress is super sturdy and has a corset like fit (You will not break it this dress is industrial costume grade basically). I often recommend customers buy a size that has a waist measurement that is a few inches smaller than their natural waist because it will "hold" you while still being comfortable.

please refer closely to measurements.
XXS: Bust: 31.5", Waist: 23", Dress length: 30.5"
XS: Bust: 33", Waist: 24.5", Dress length: 31"
S: Bust: 34", Waist: 25.5", Dress length: 31.5"
M: Bust: 37", Waist: 28", Dress length: 32.5"
L: Bust: 39", Waist: 31", Dress length: 33.5"
XL: Bust: 42", Waist: 33", Dress length: 34"
1X: Bust: 45", Waist: 36", Dress length: 35"
2X: Bust: 48", Waist: 39", Dress length: 36"
3X: Bust: 52", Waist: 43", Dress length: 37.5"
4X: Bust: 57", Waist: 48", Dress length: 39.5"
5X: Bust: 63", Waist: 54", Dress length: 42"

Wash on cold and dry on low.