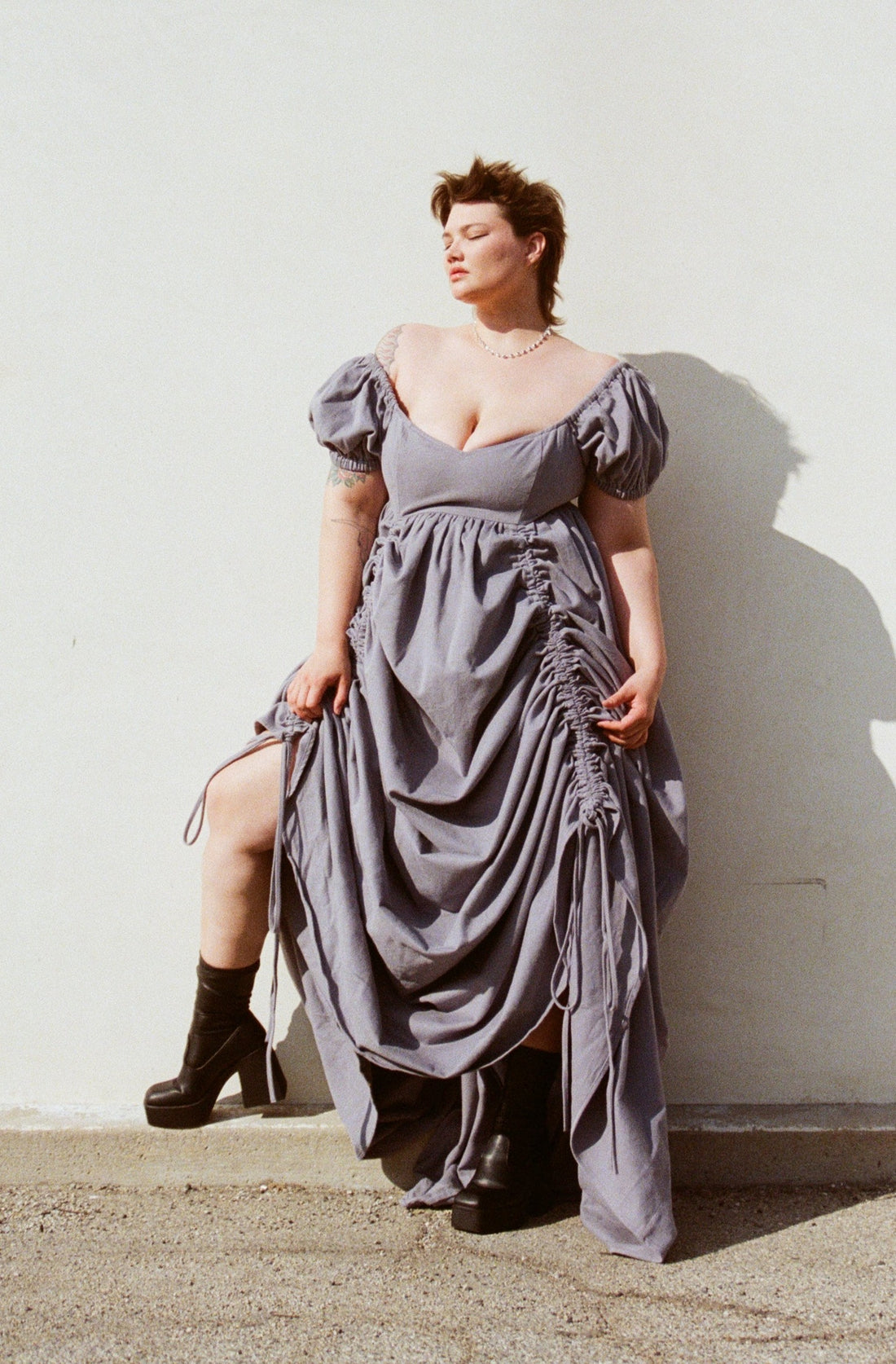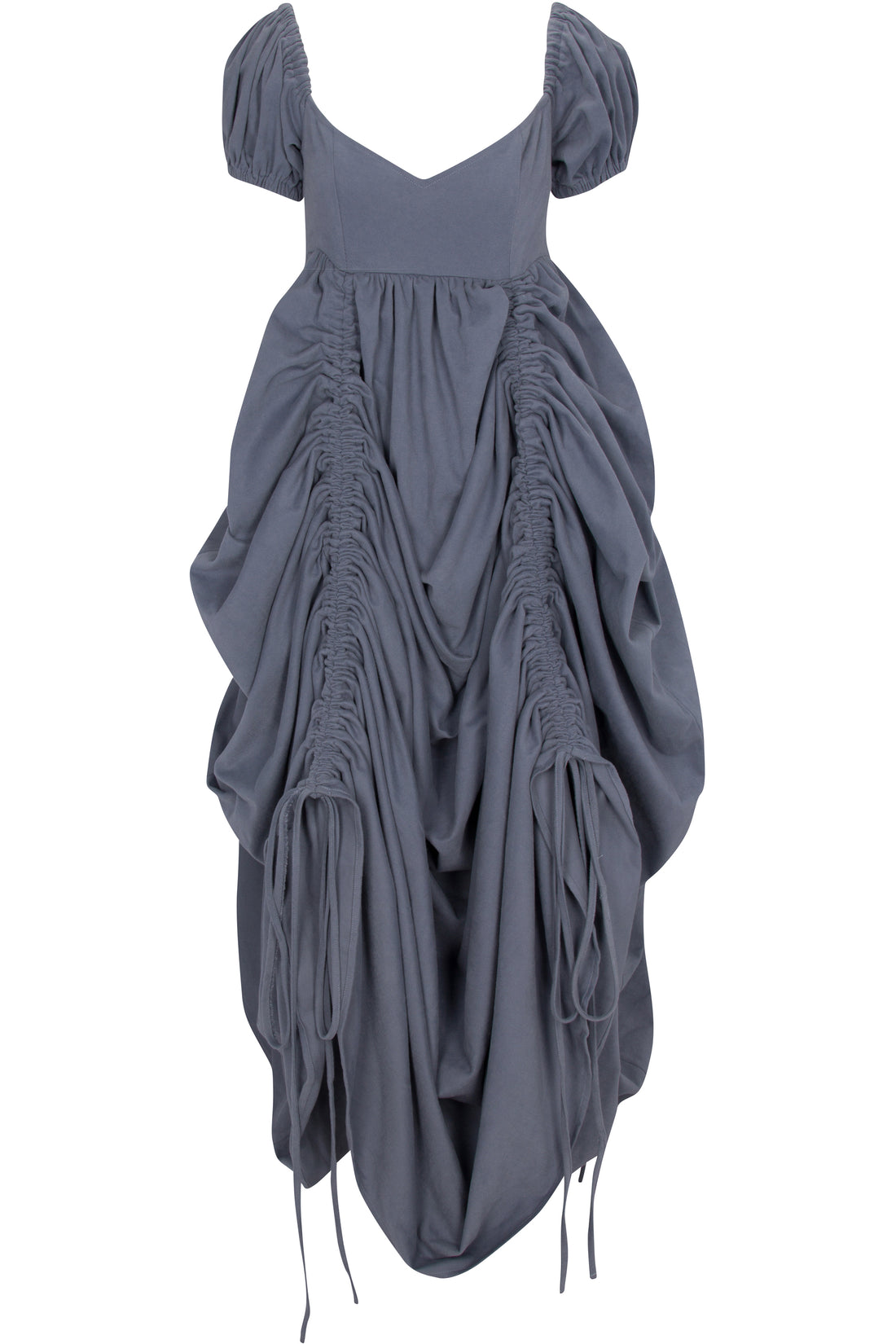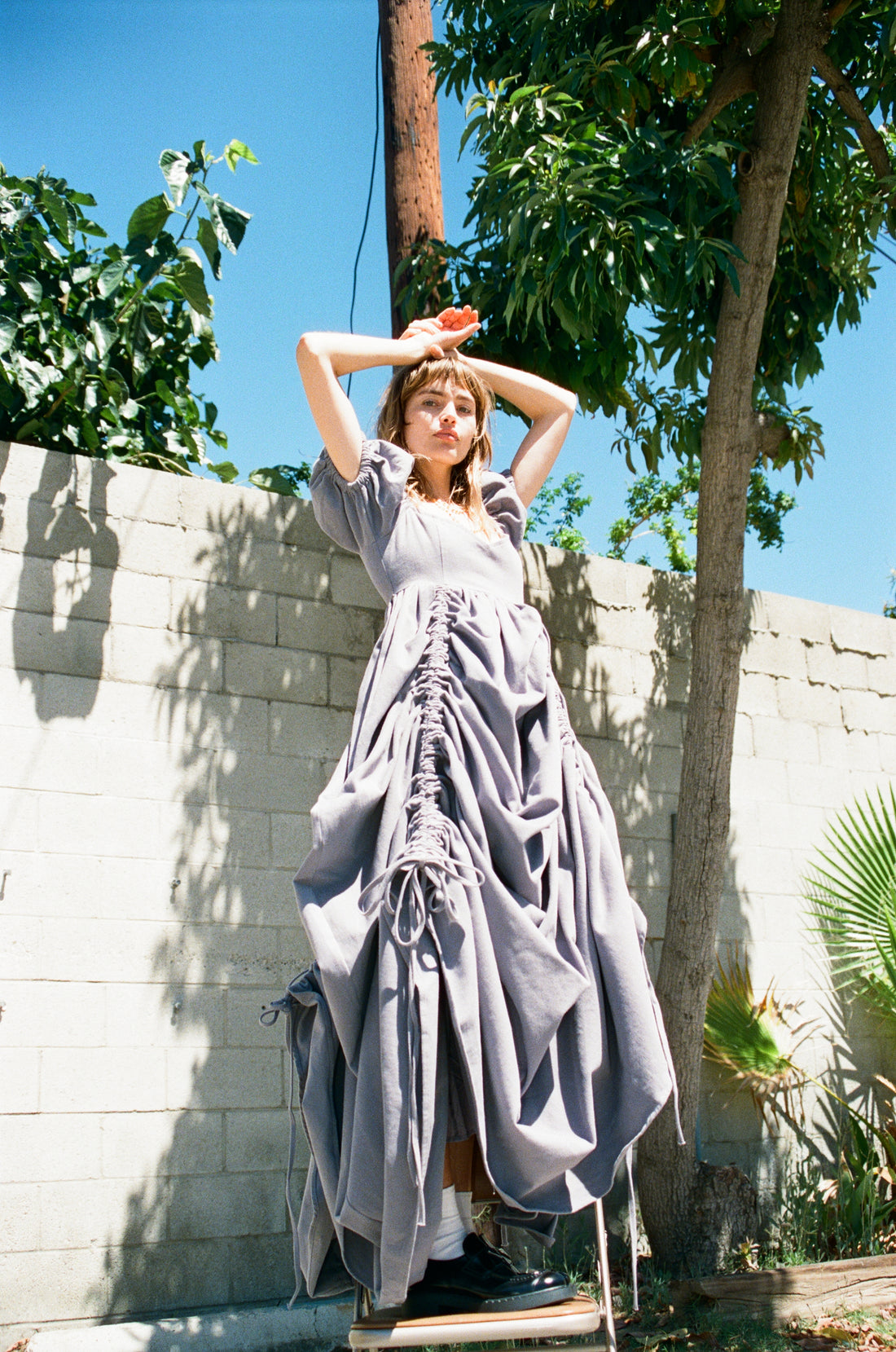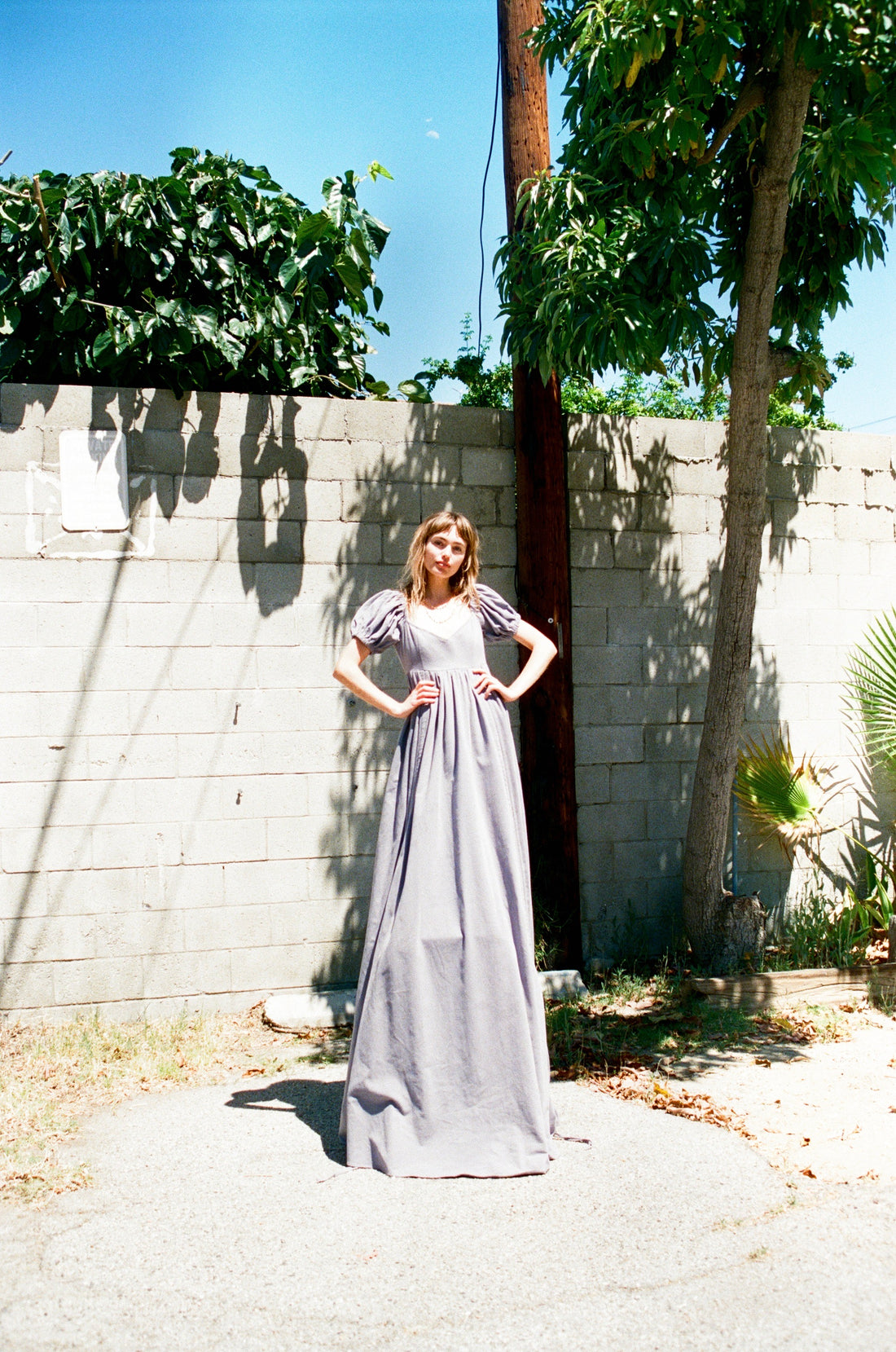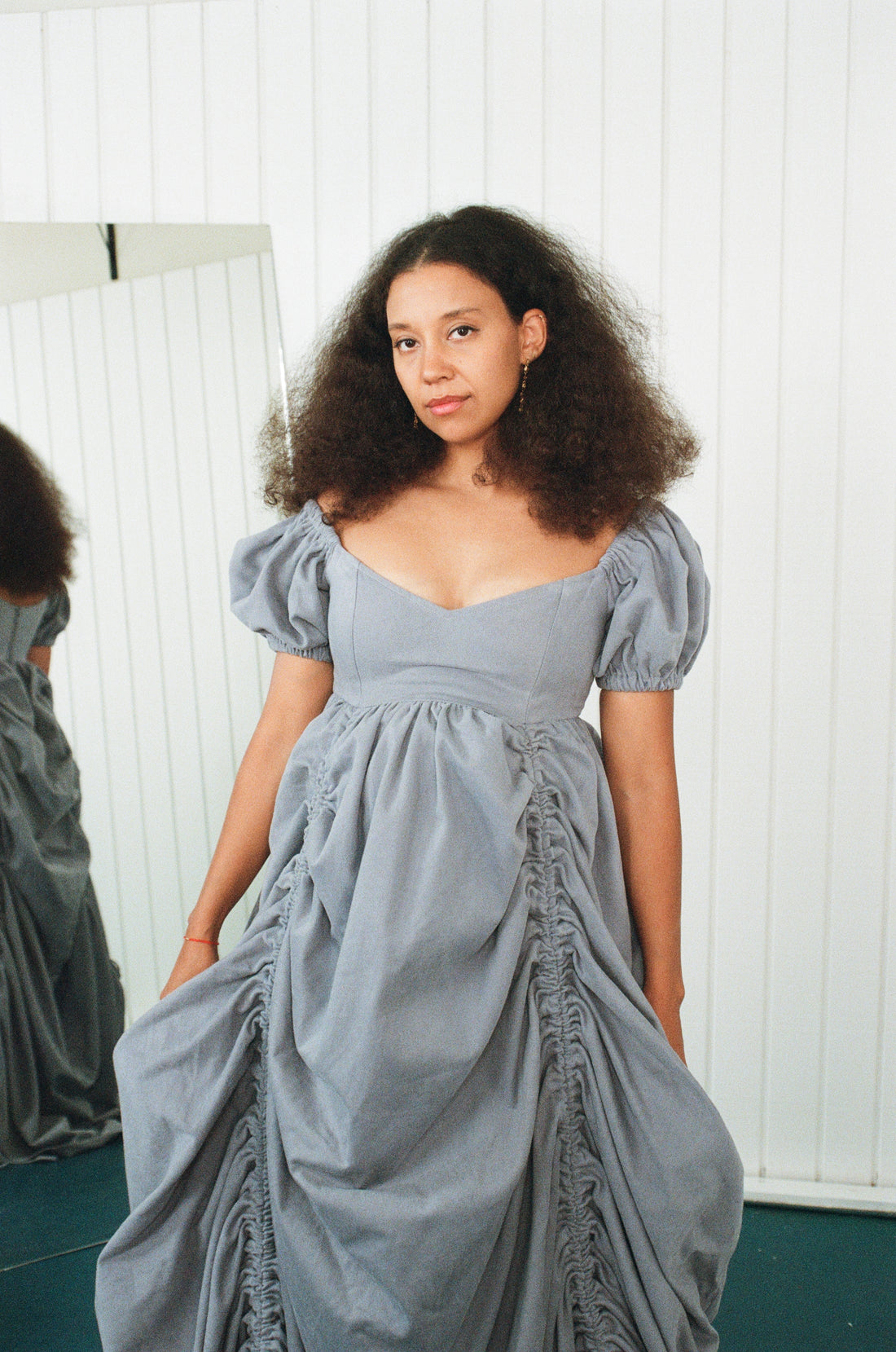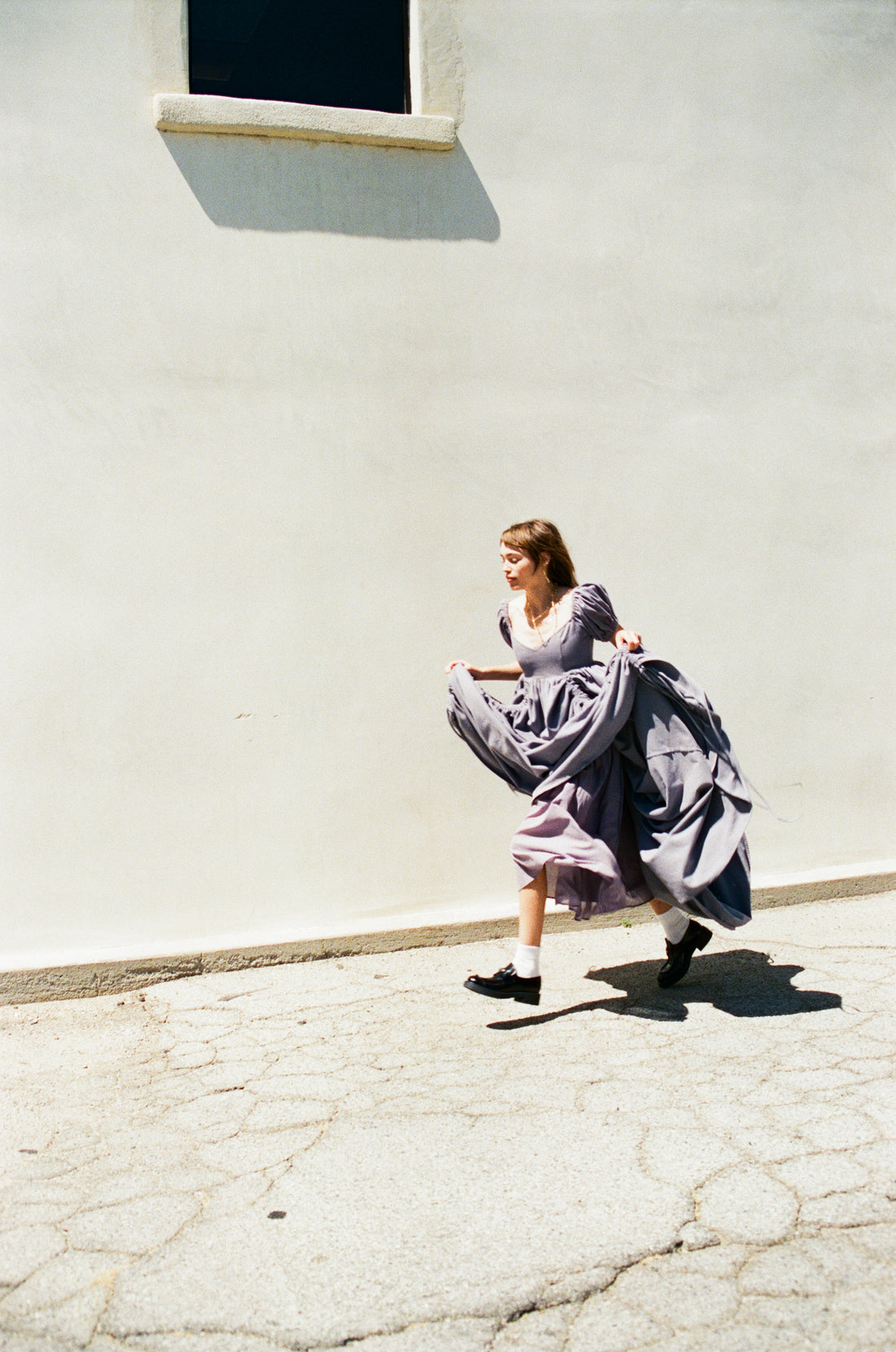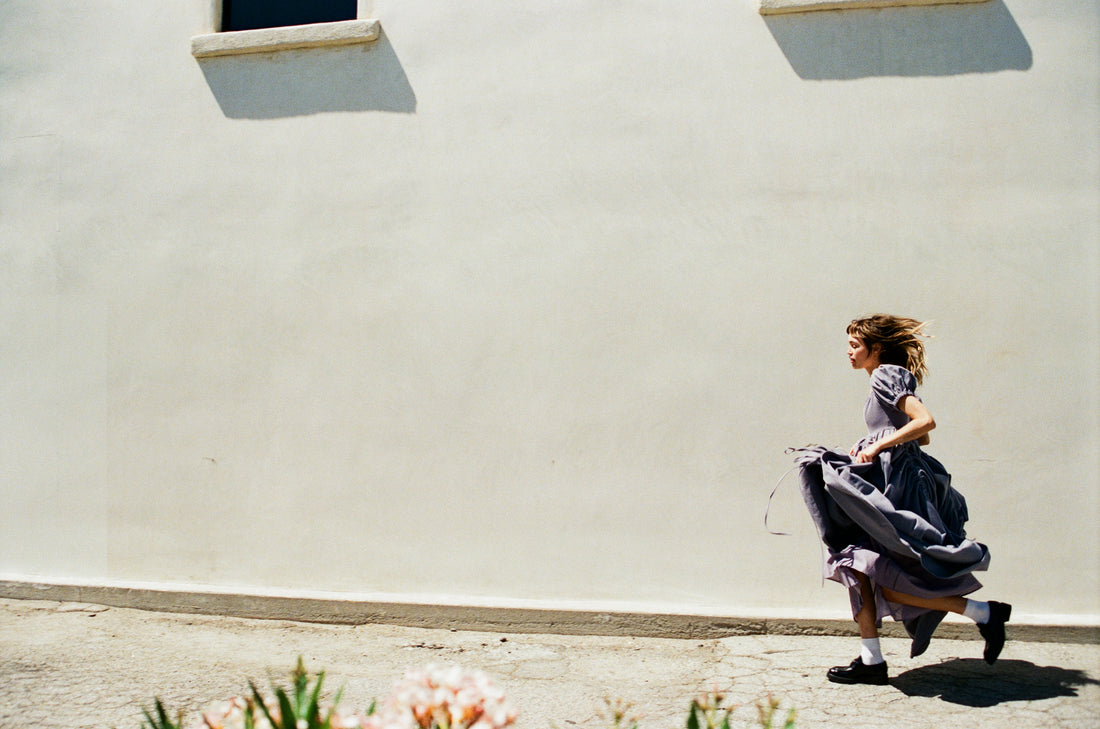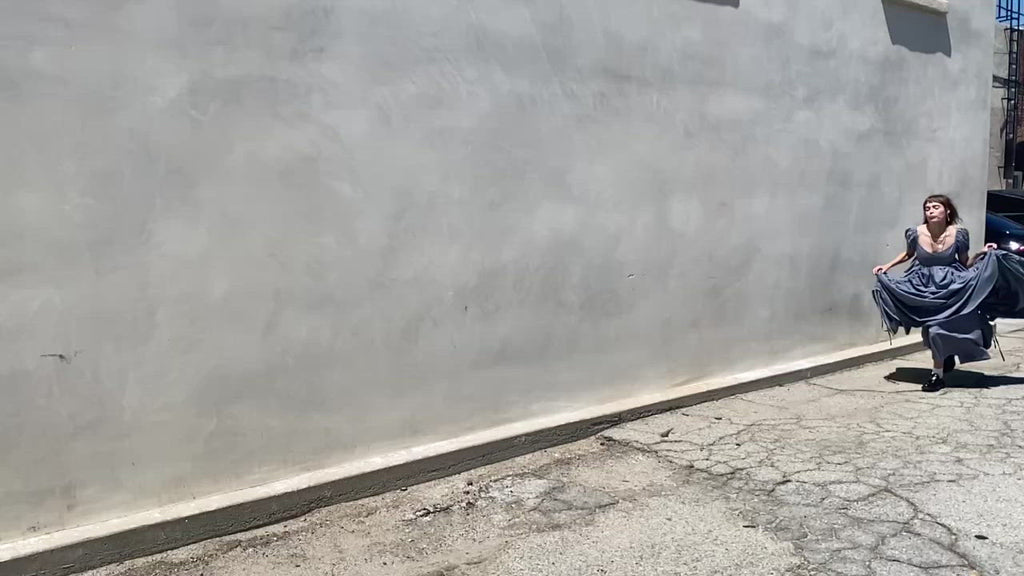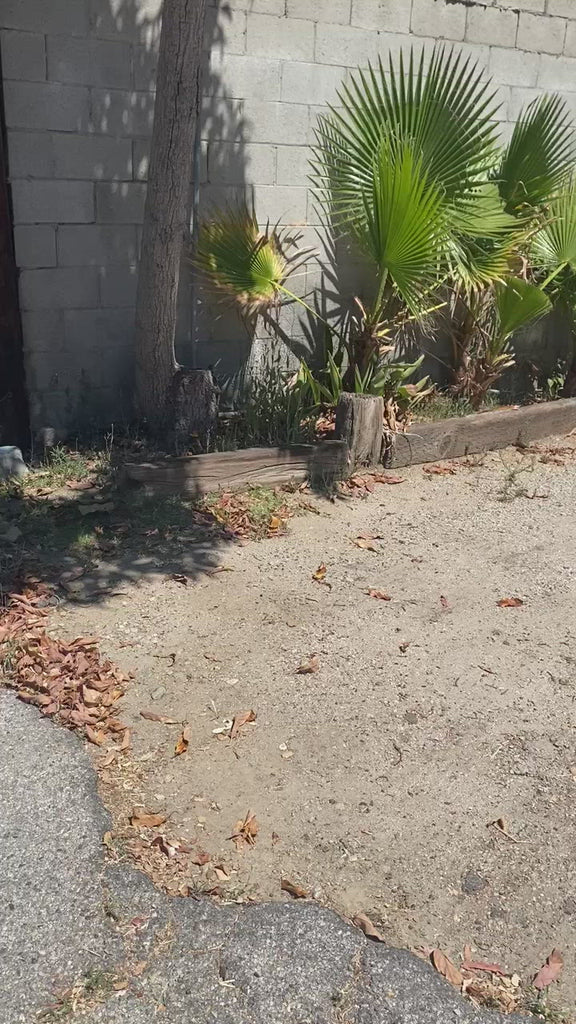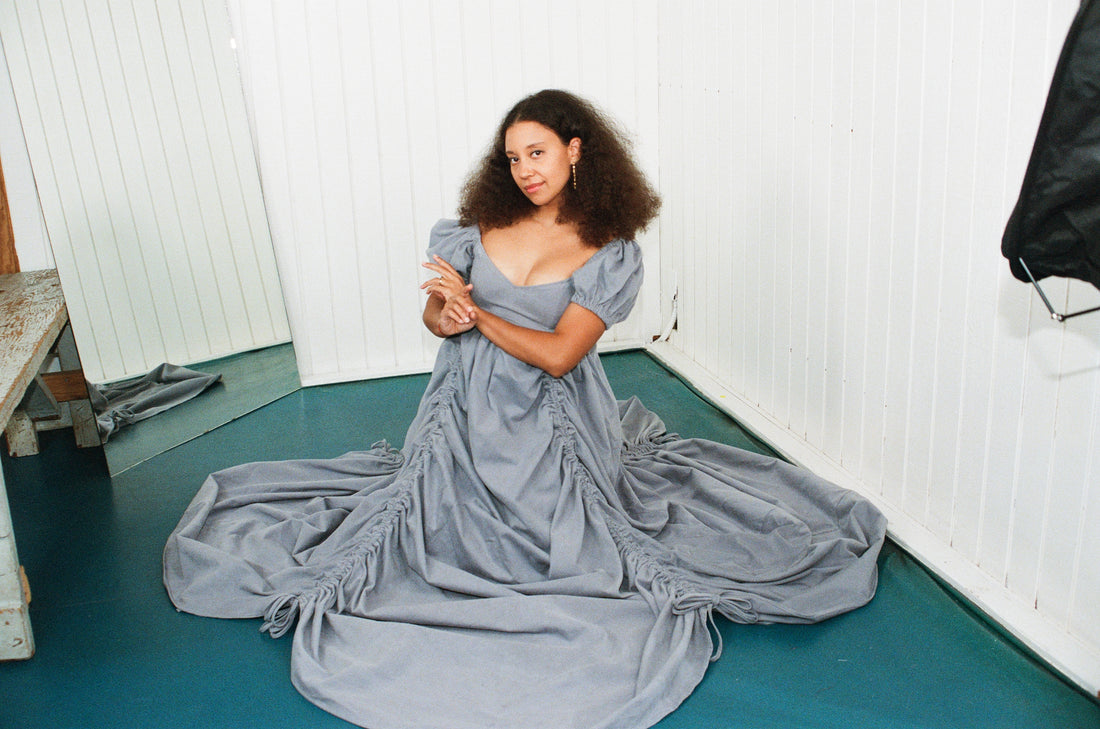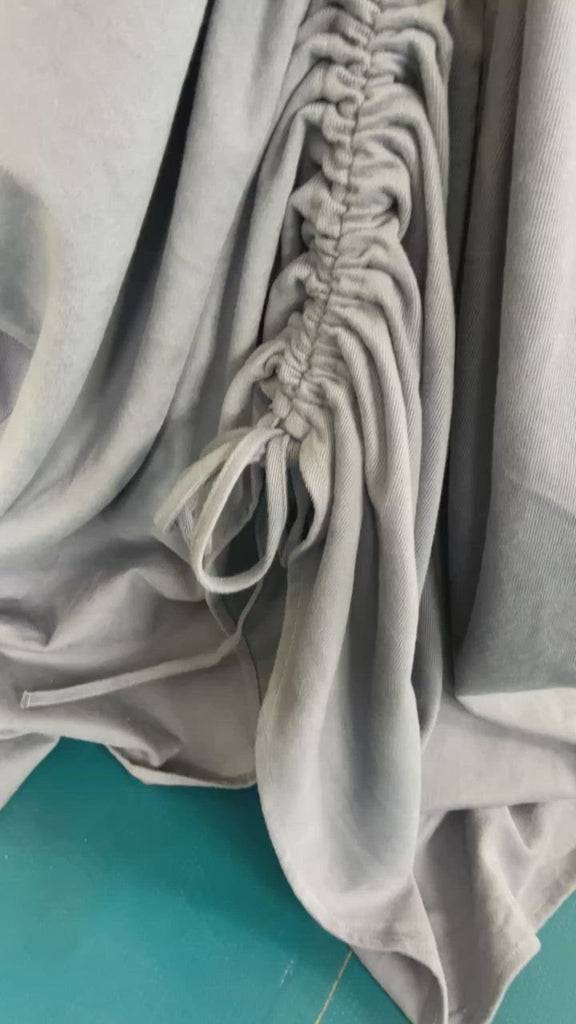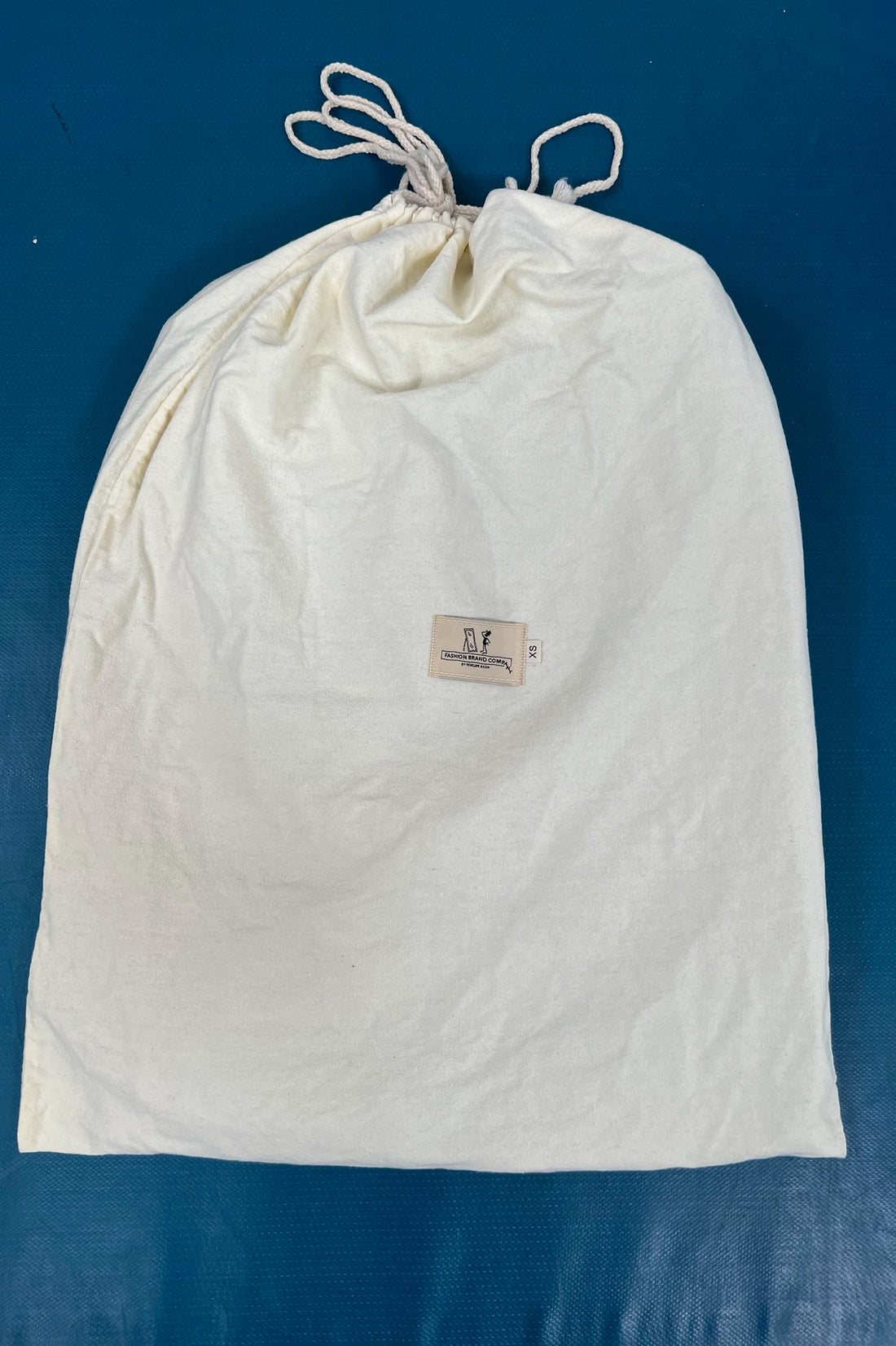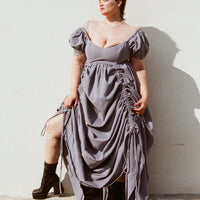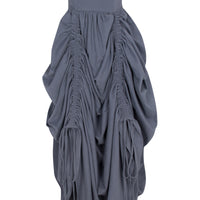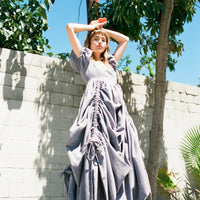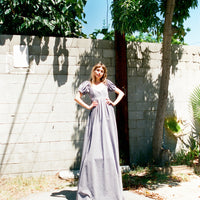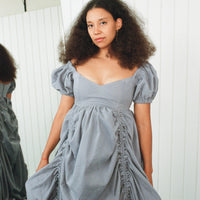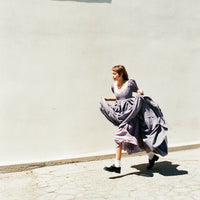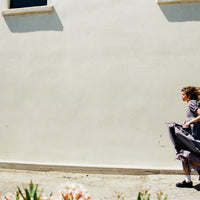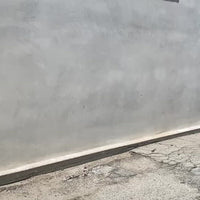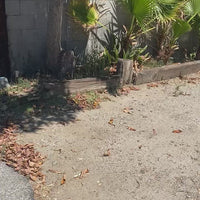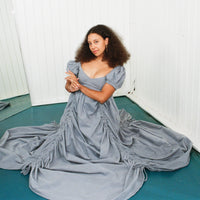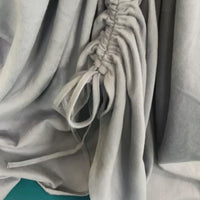 Adjustable lengths gray gown
This extremely long gown can be cinched up so you can run far far away and never look back. 
-100% cotton- almost denim or canvas like
-Light cotton under petticoat skirt layer
-bust bodice is also lined in a light cotton fabric.
-ruching in front and back of dress make this dress length adjustable.

-ykk zip up back
-elastic on the cuffs and shoulders of the puff sleeves- can be worn on or off the shoulder
 - comes packaged in cotton drawstring tote 
XS: Bust: 32", Length (from top of puff sleeve to bottom hem, unscrunched): 74"
S: Bust: 34", Length: 76"
M: Bust: 36", Length: 78"
L: Bust: 39", Length: 79"
XL: Bust: 42", Length: 80"
2XL: Bust: 45", Length: 80"
3XL: Bust: 48", Length: 80"
4XL: Bust: 52", Length: 80"