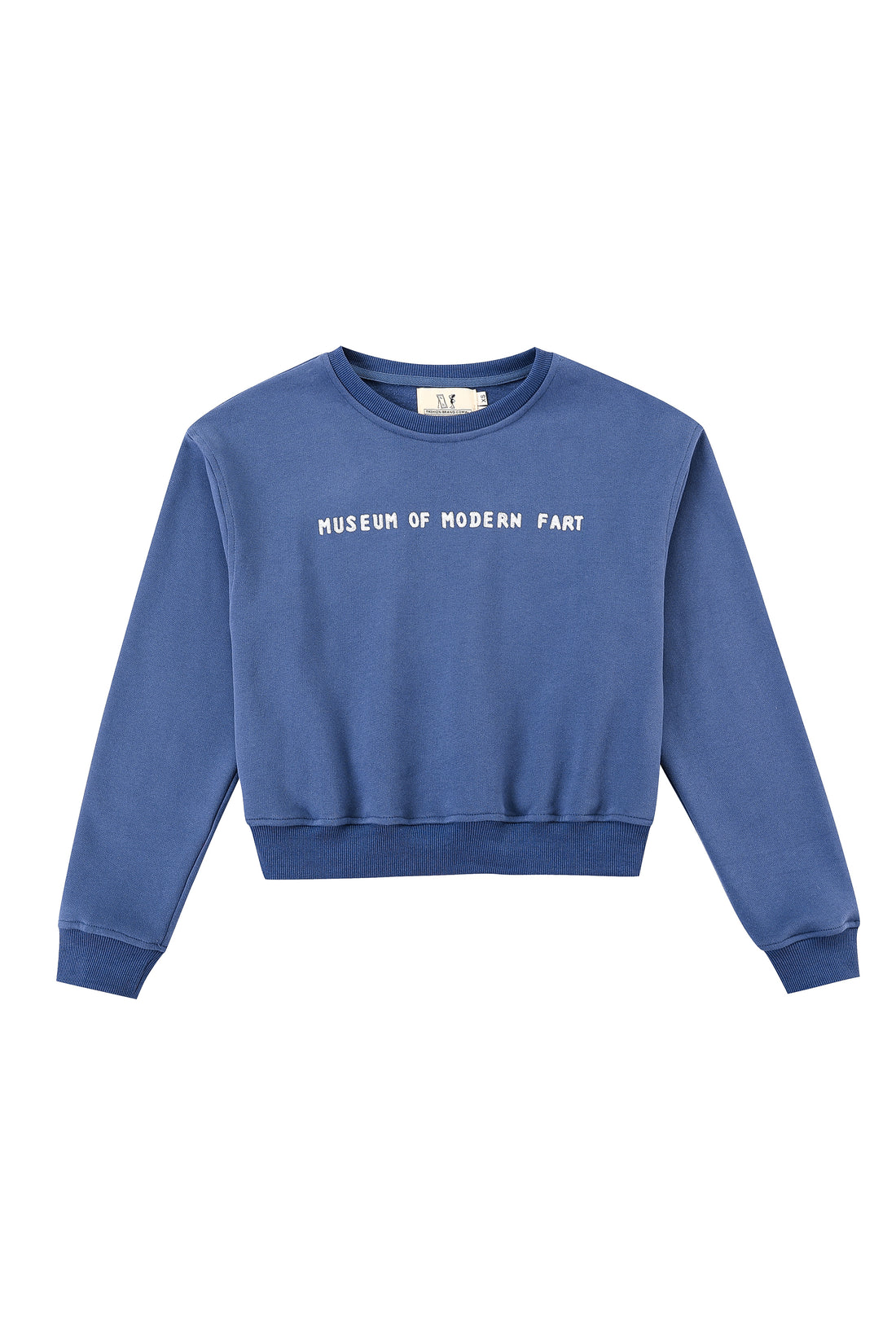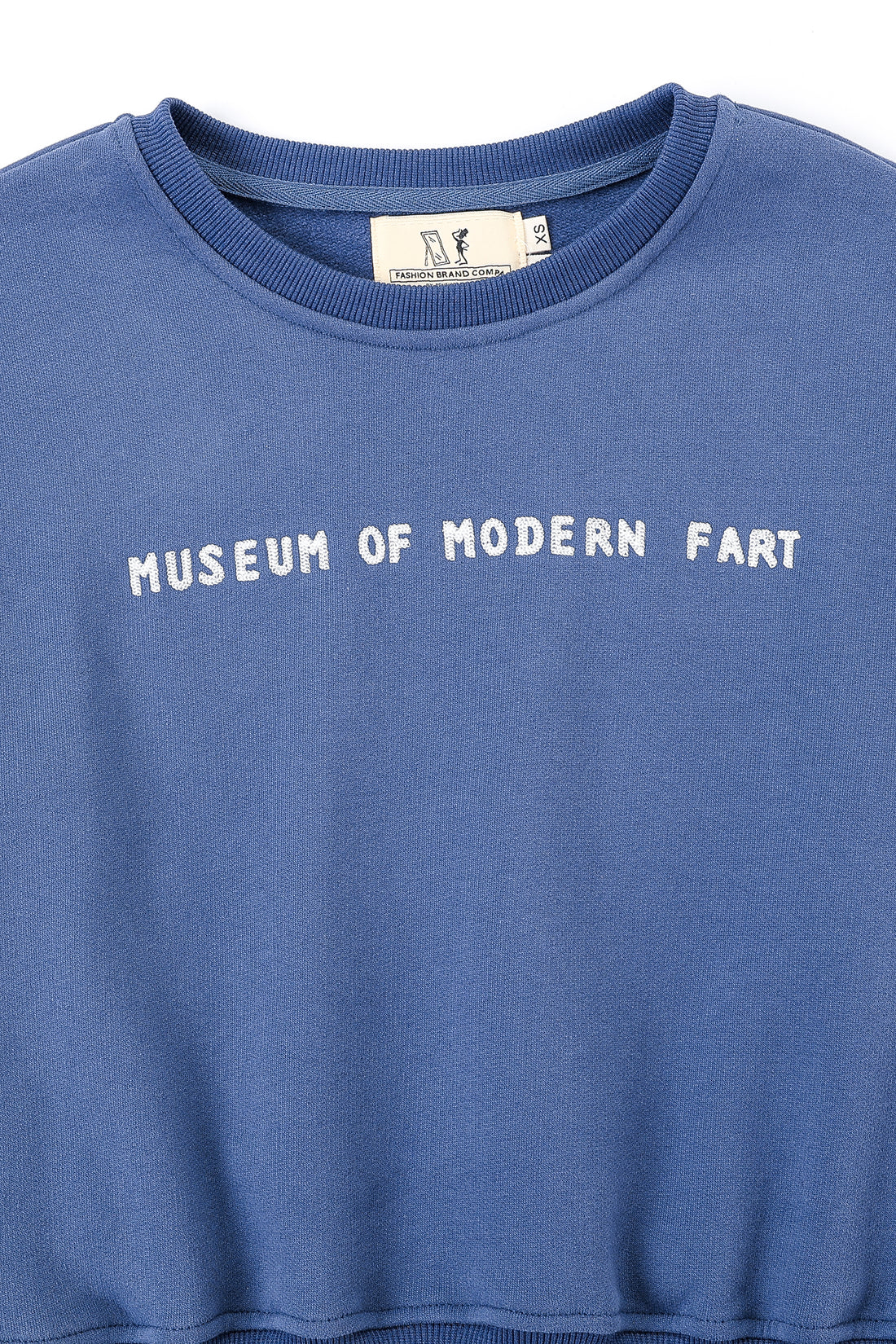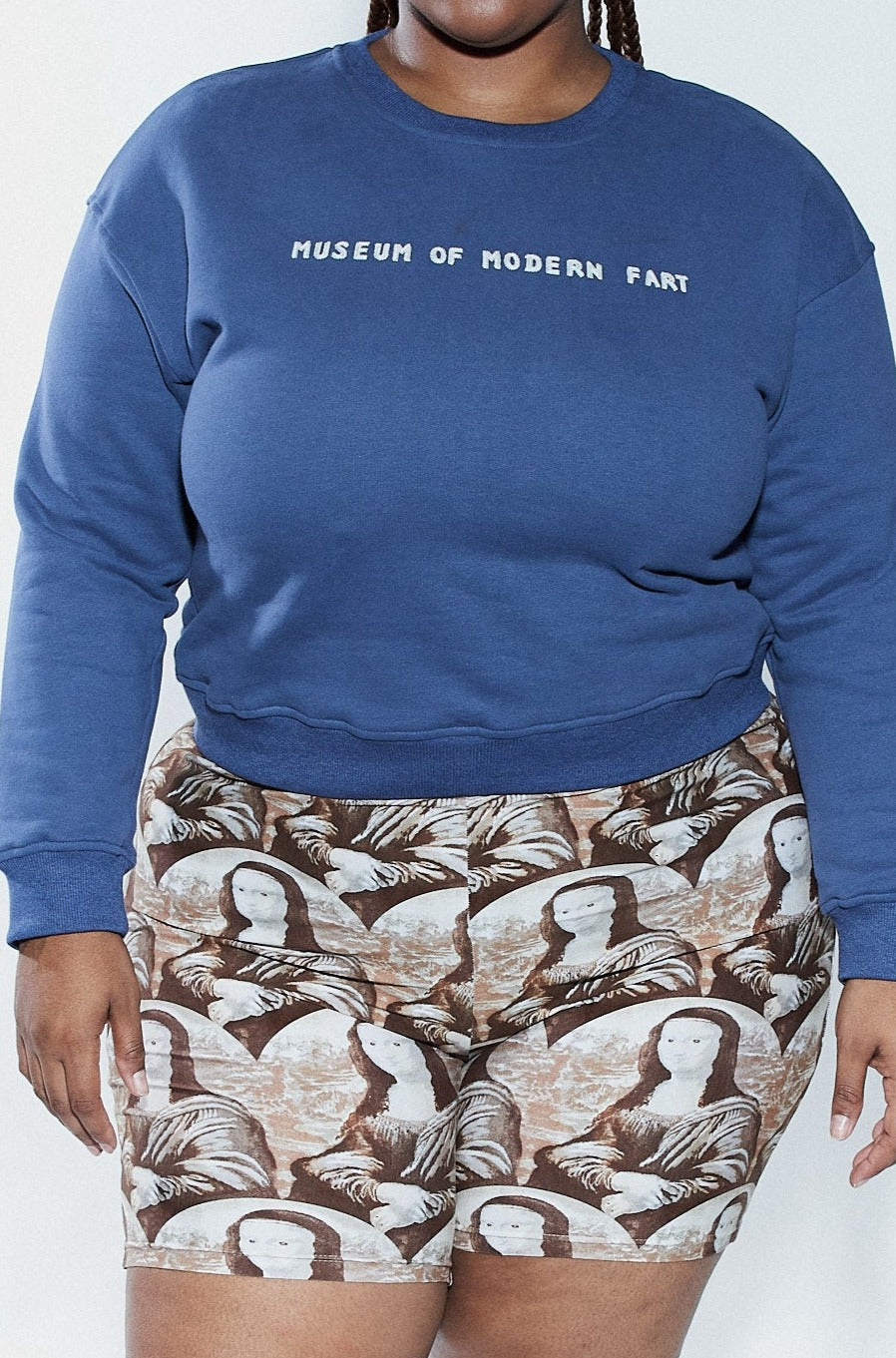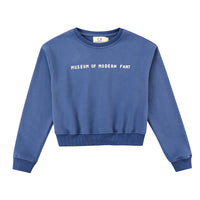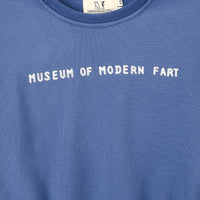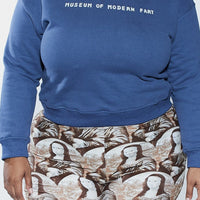 Museum of Modern Fart Sweatshirt
Elegant. Smart. Articulate. A crewneck that screams "I'm a coastal elite!" The ideal outfit for walking right into the middle a really serious and important gallery event and feeling at home. 
-Dark Muted Navy
-Oversize Fit
-embroidered text 
SOLD OUT SIZES WILL BE BACK IN STOCK EVENTUALLY
XS/S: Bust: 39.5", Length: 20"
M/L: Bust: 43.5", Length: 22"
XL/1X: Bust: 48", Length: 24.25"
2X/3X: Bust: 55", Length: 26.25"
4X/5X: Bust: 61", Length: 28.25"