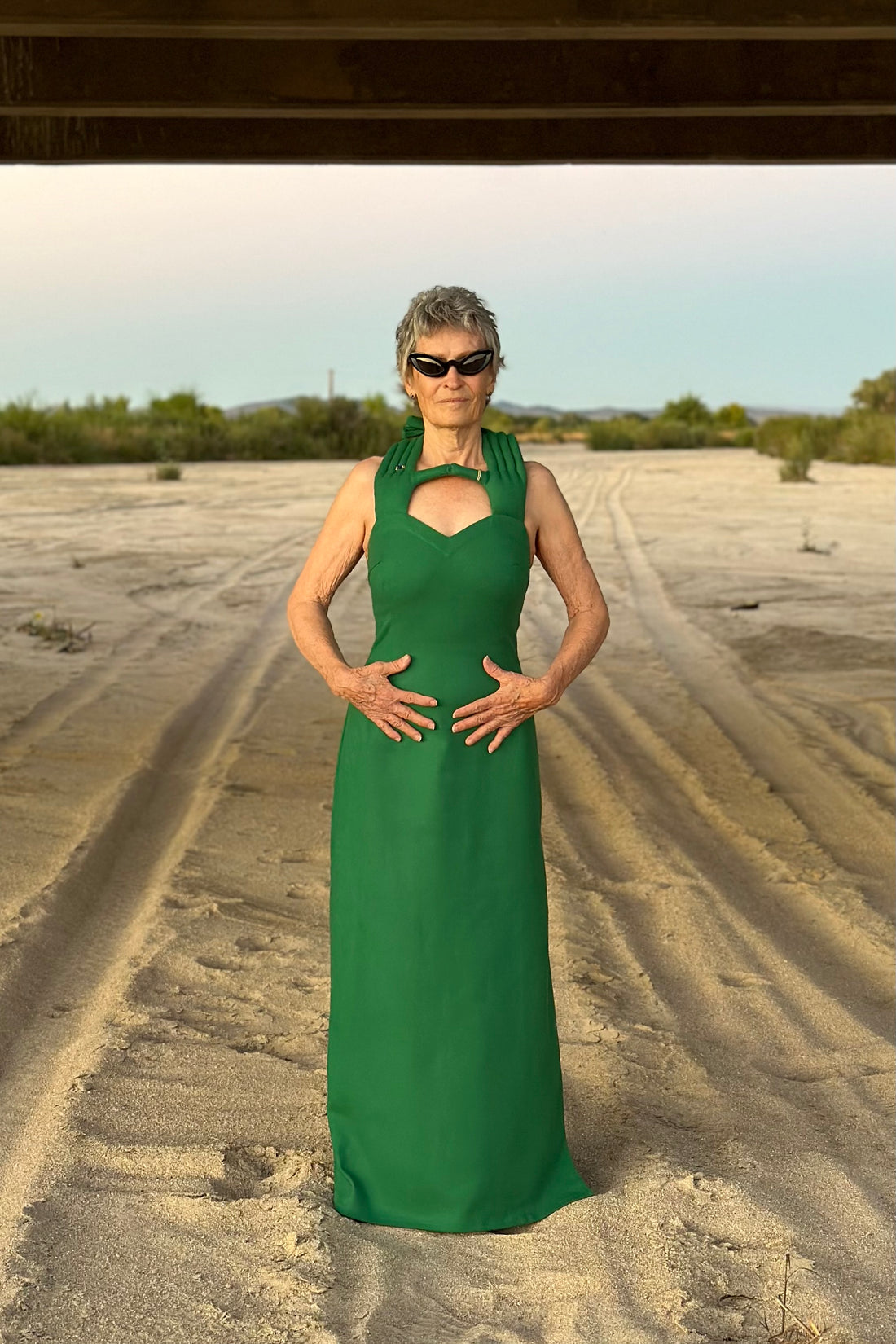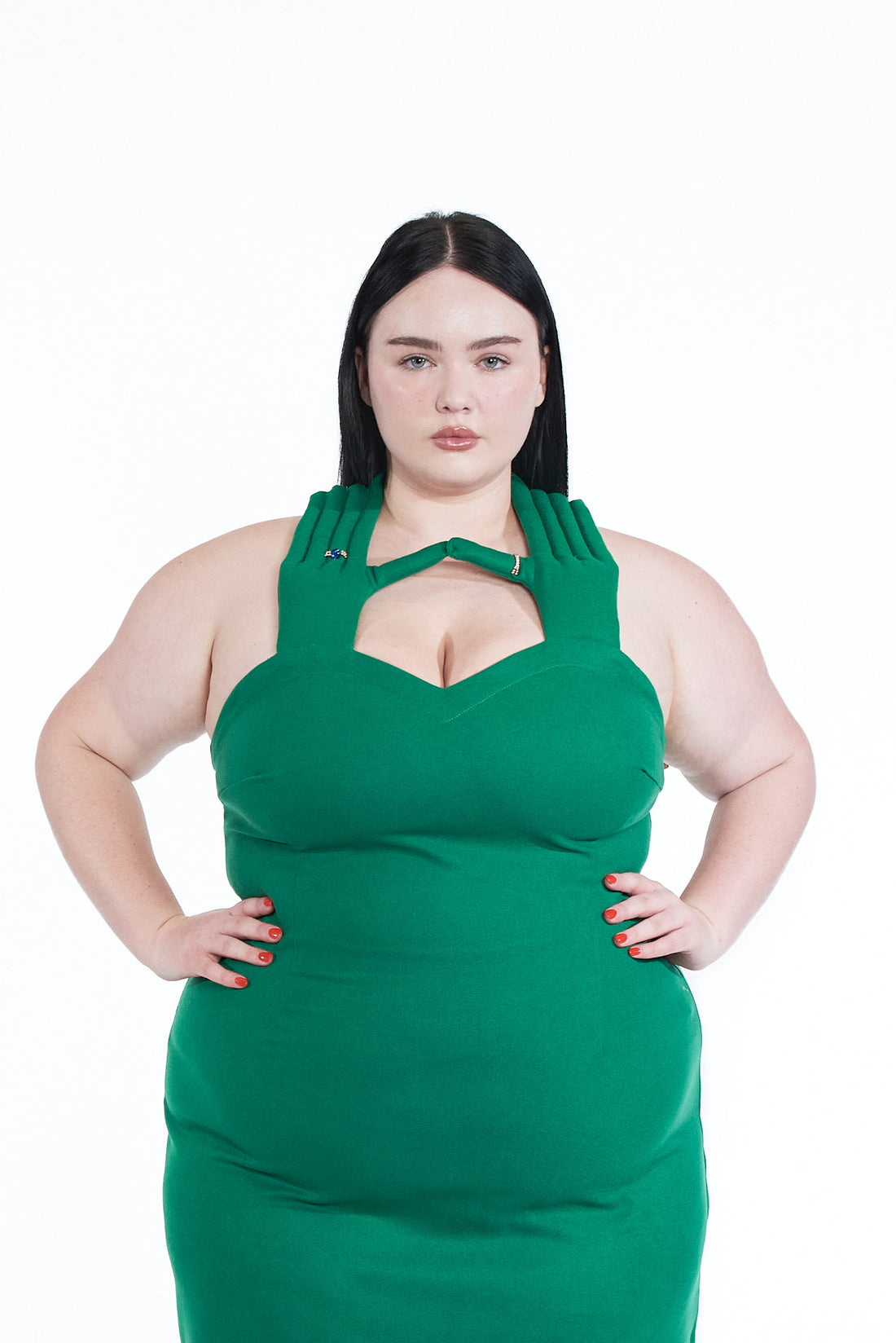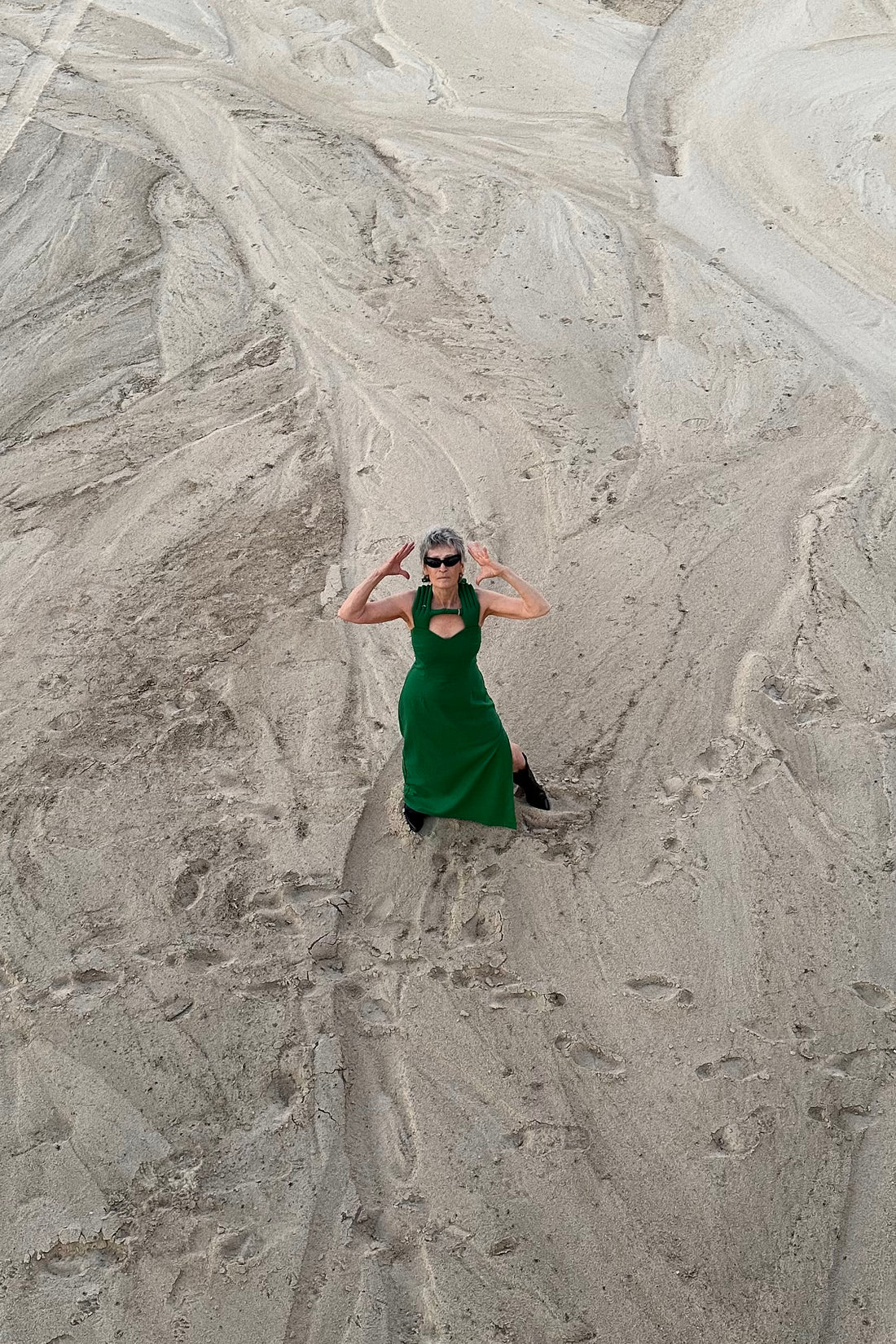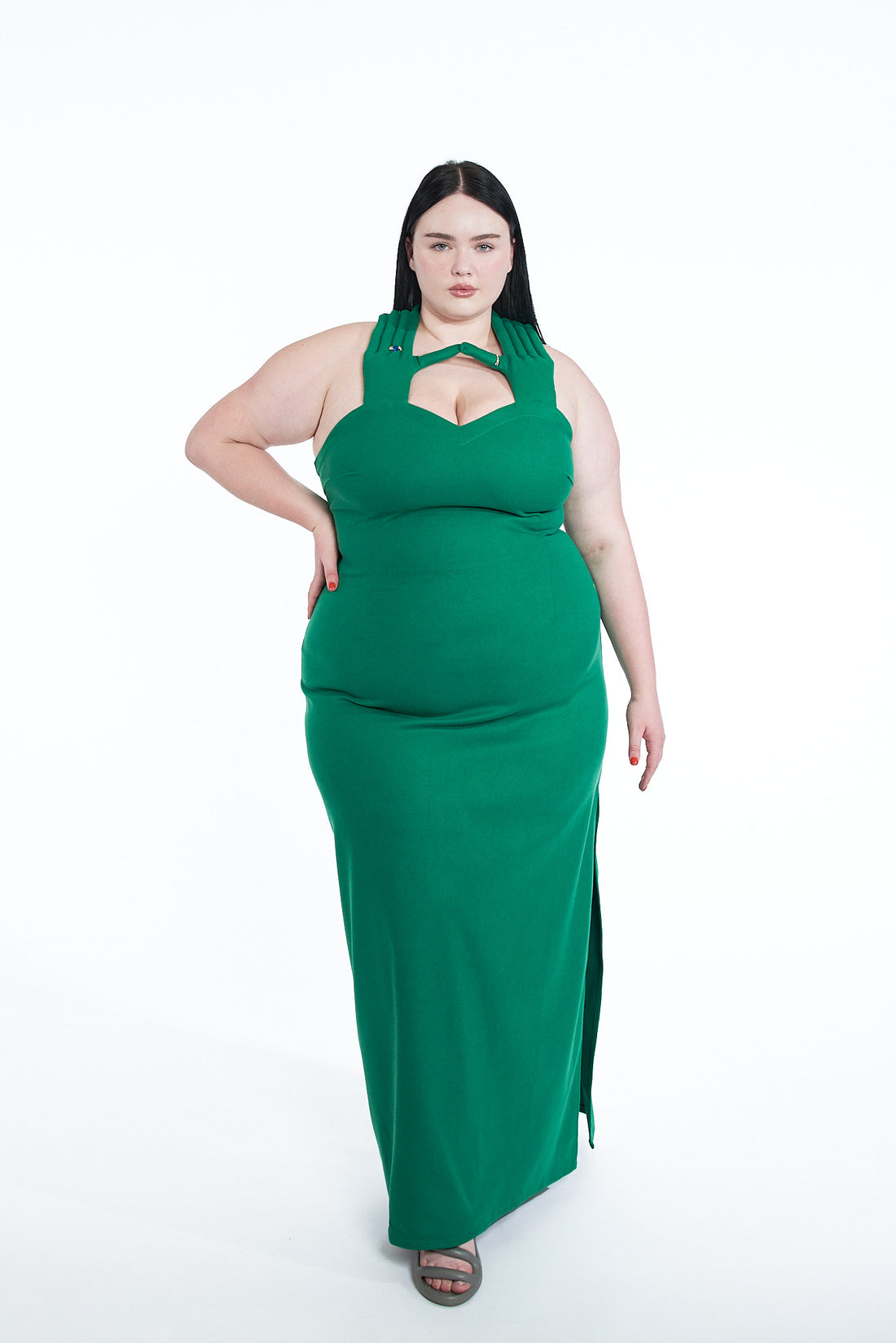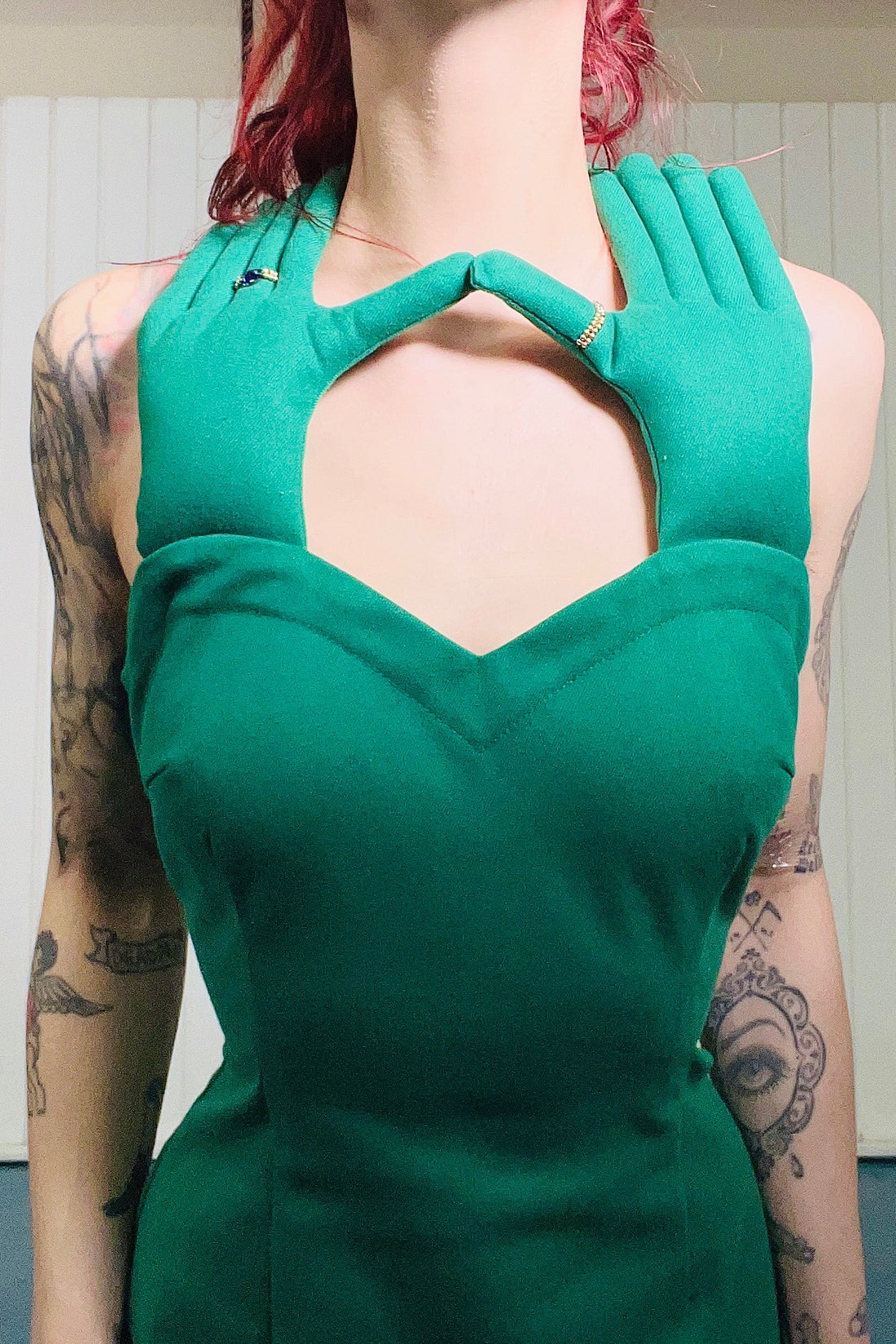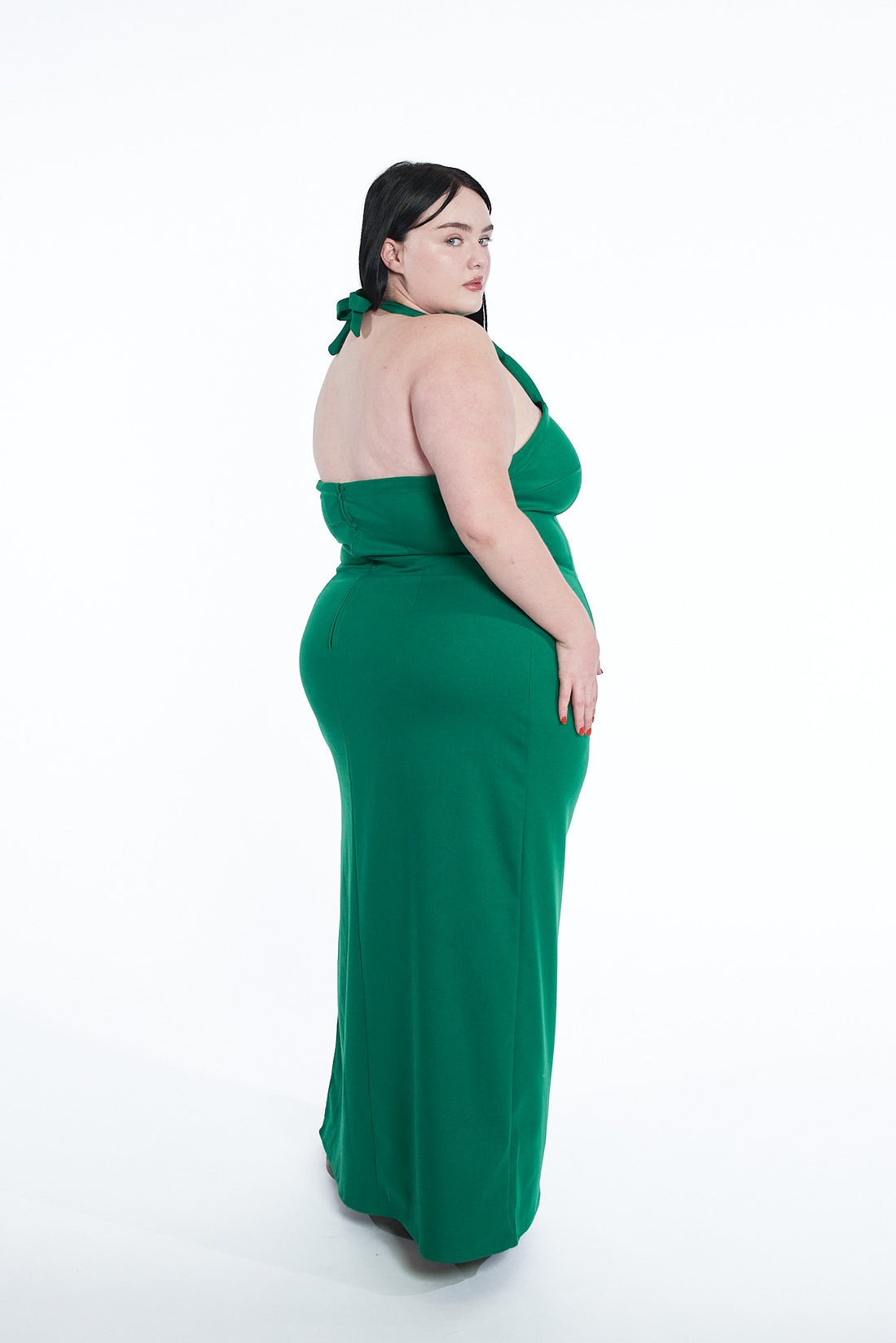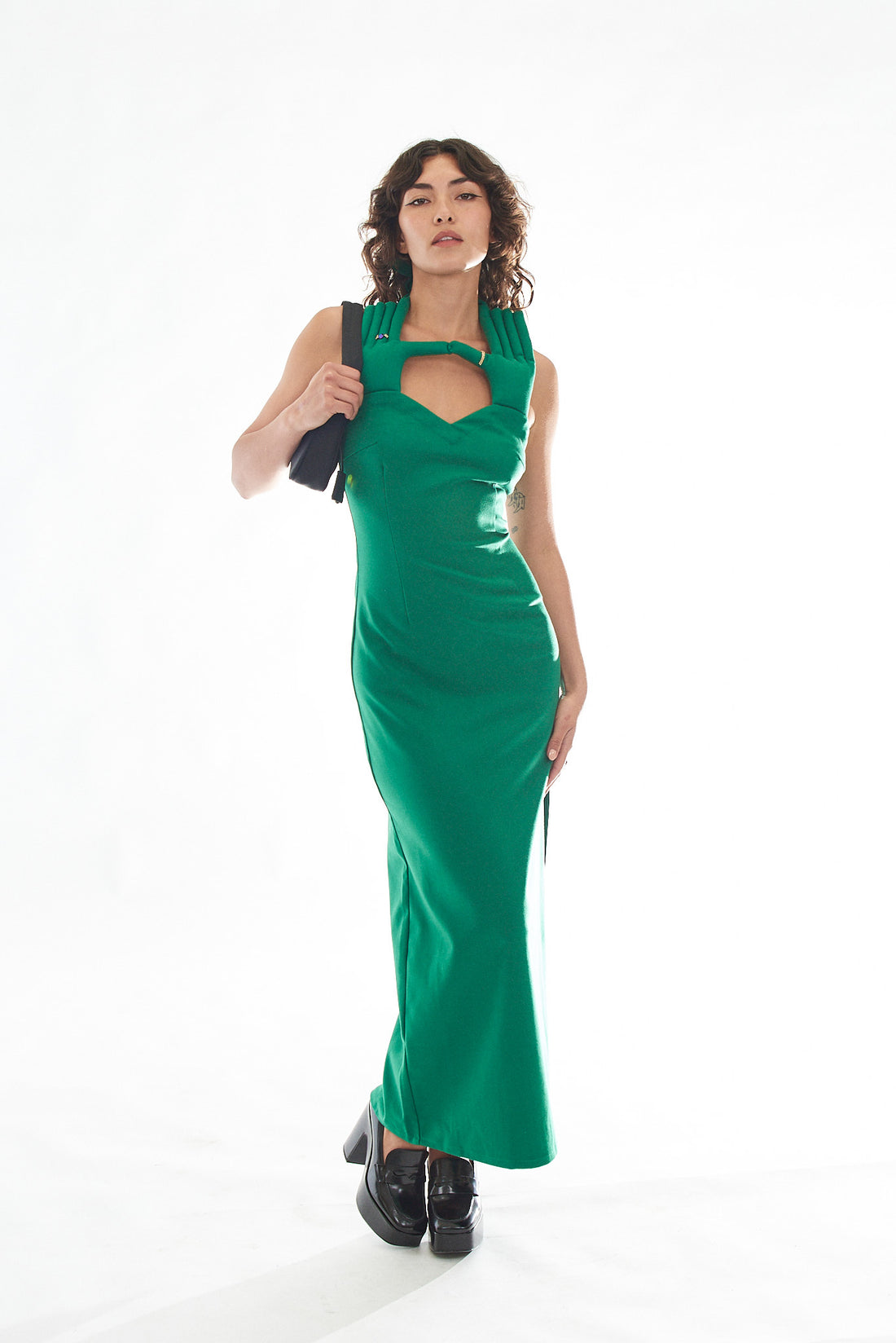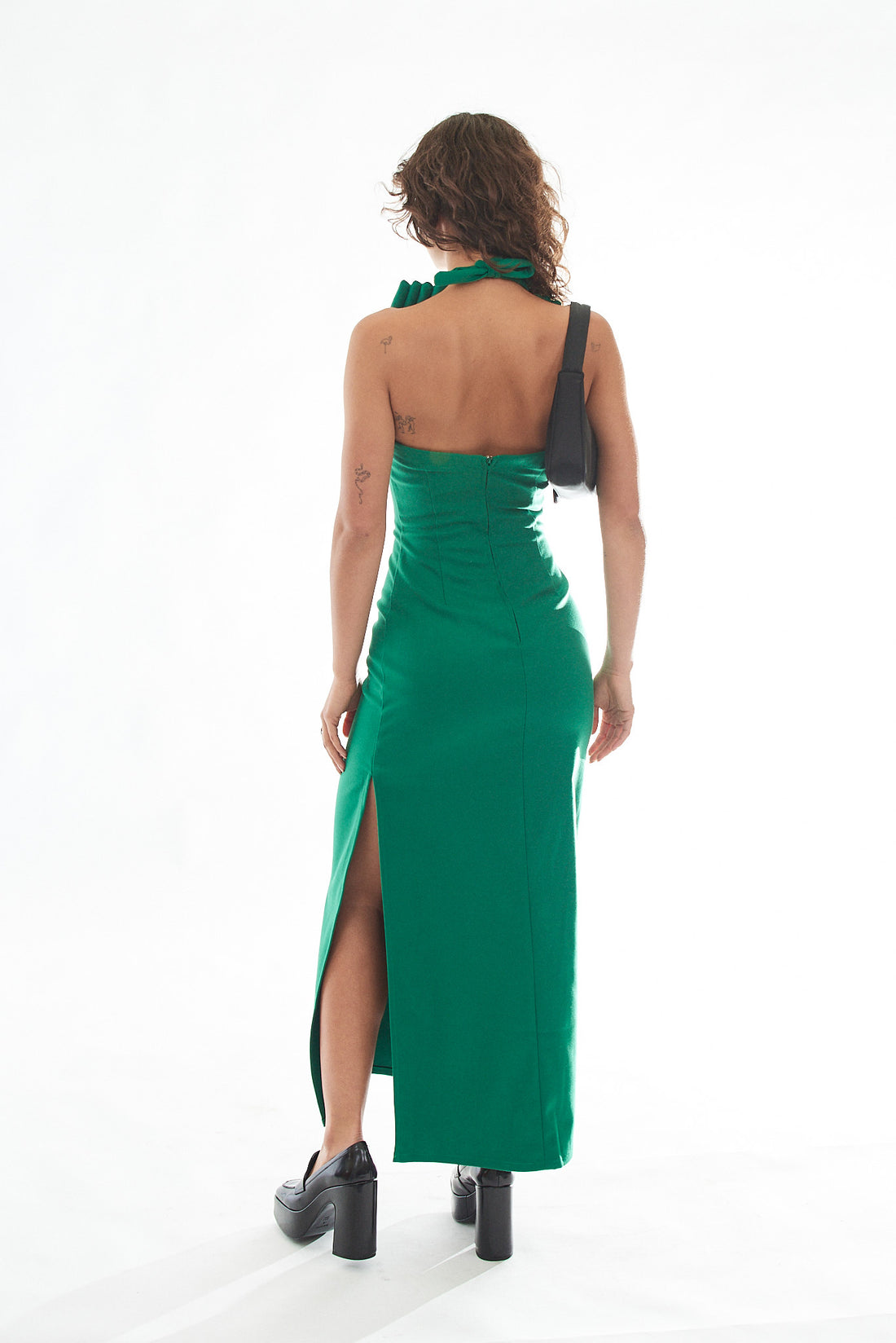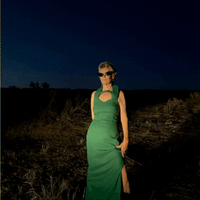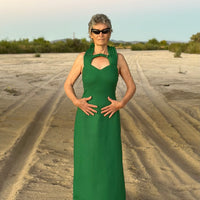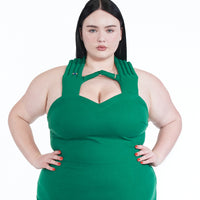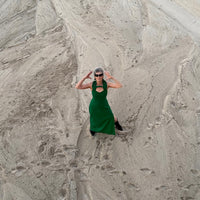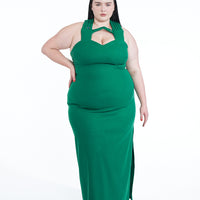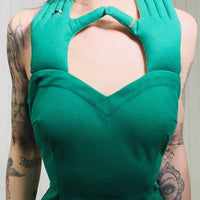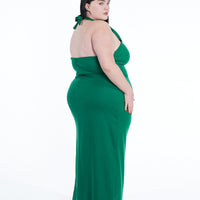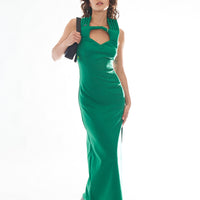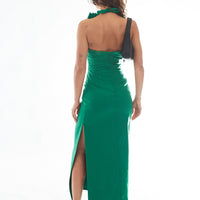 A full-length gown made of a sturdy wrinkle-proof fabric. The stuffed hands gently grip your neck and are adorned with two dainty rings. A slit at the side lets your leggy peek out for air and the halter tie lets you adjust how tight you want the hands around your neck. 
DETAILS:
-Halter tie back
-Stuffed hands halter tie. The actual ties are just the hands extremely long pointer fingers.
-back zipper closure
-side front slit
-flattering sweetheart neckline
-Made using an incredible fabric with a slight amount of stretch that doesn't stretch out or wrinkle as you wear it. Very smoothing and flattering. You could wear this for days and it will look good as new.
-fabric is 78% terylene 20% rayon 2% spendex