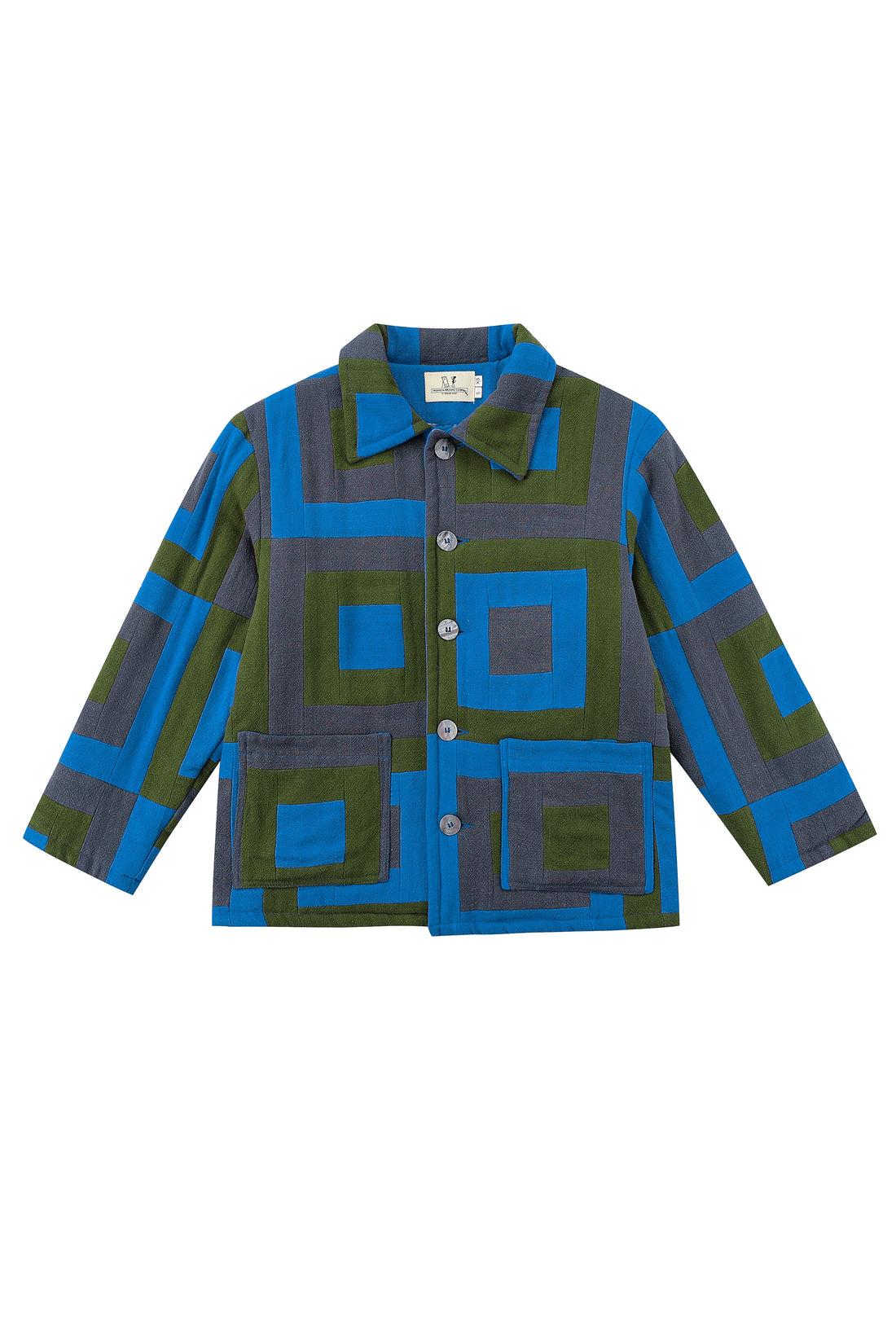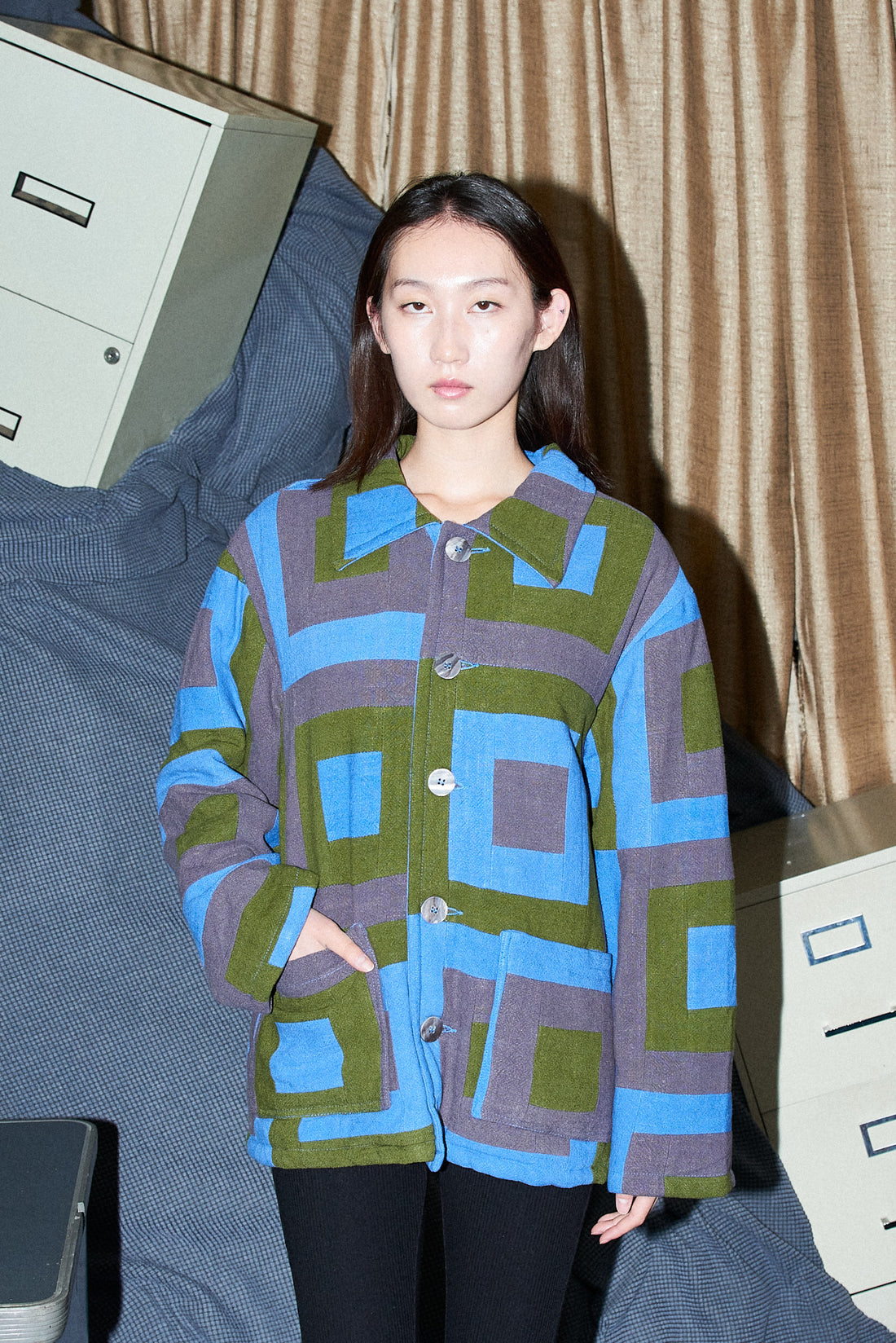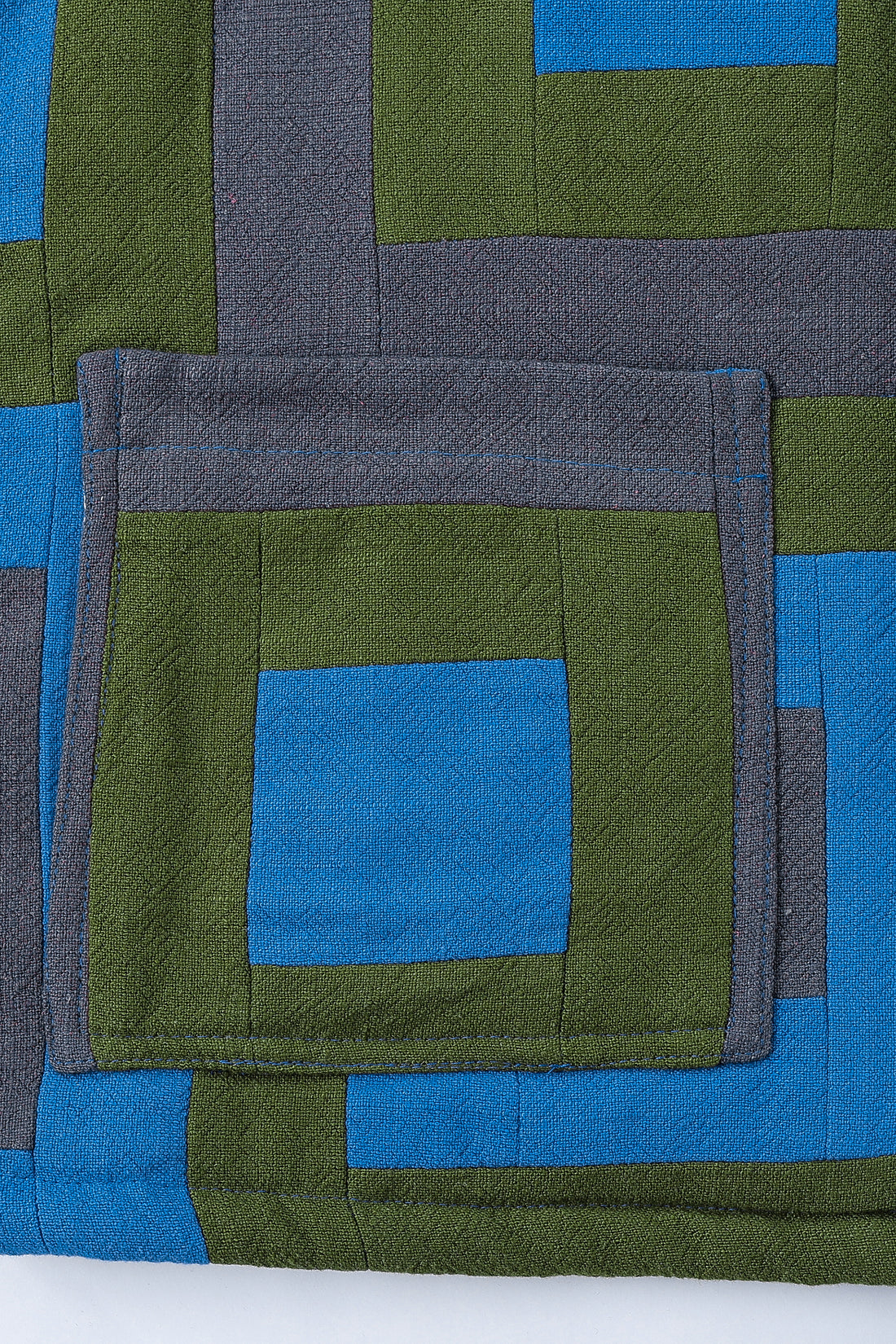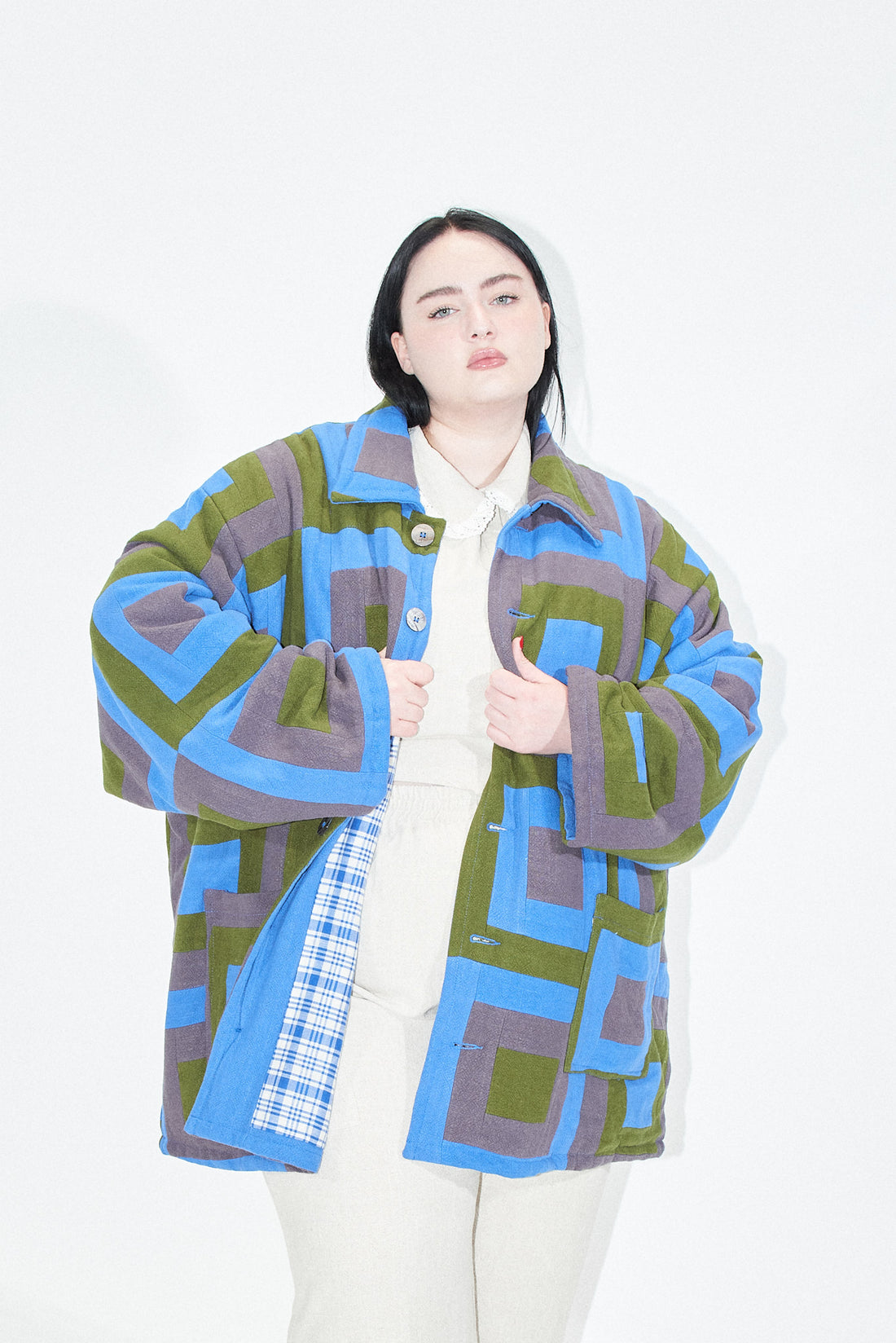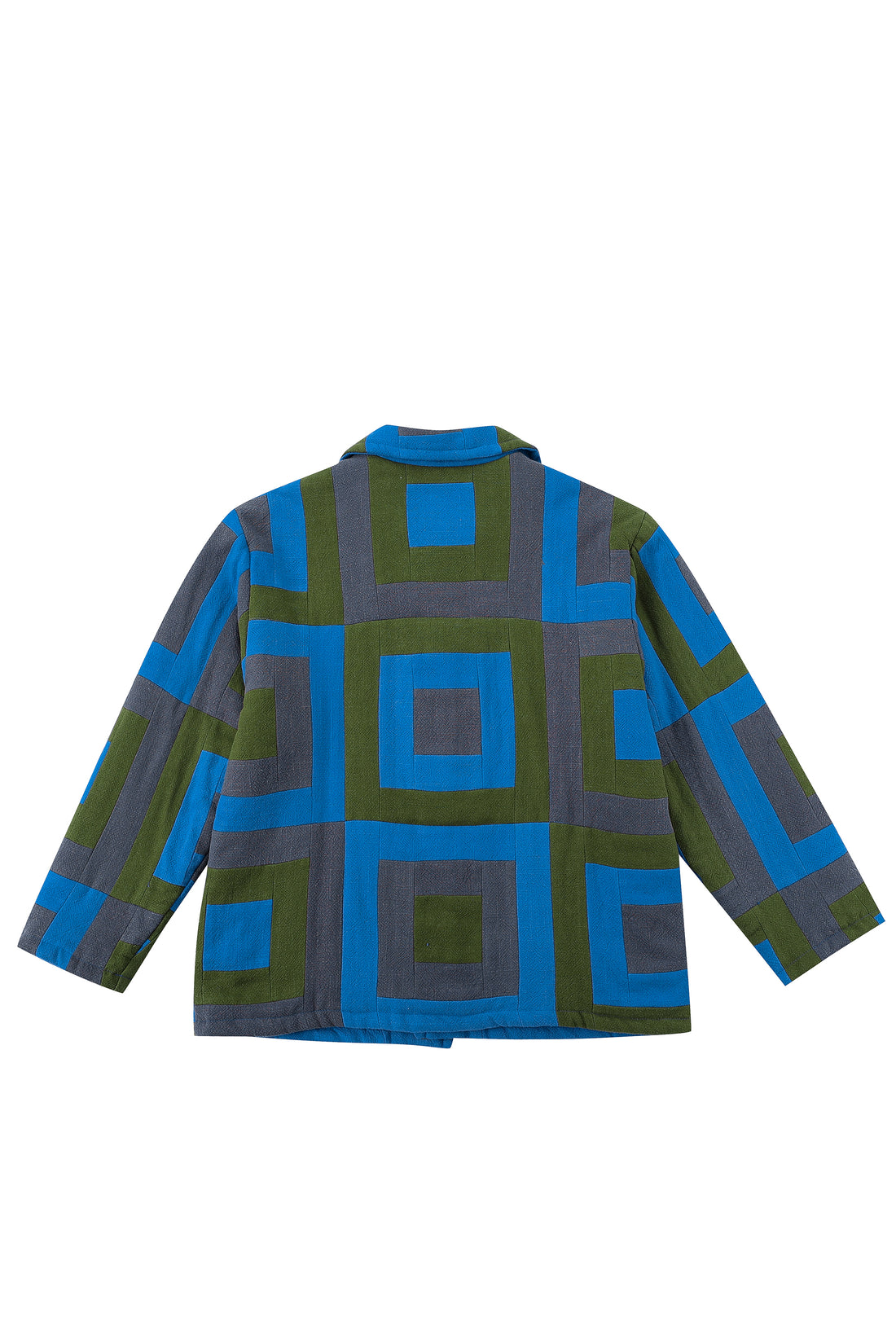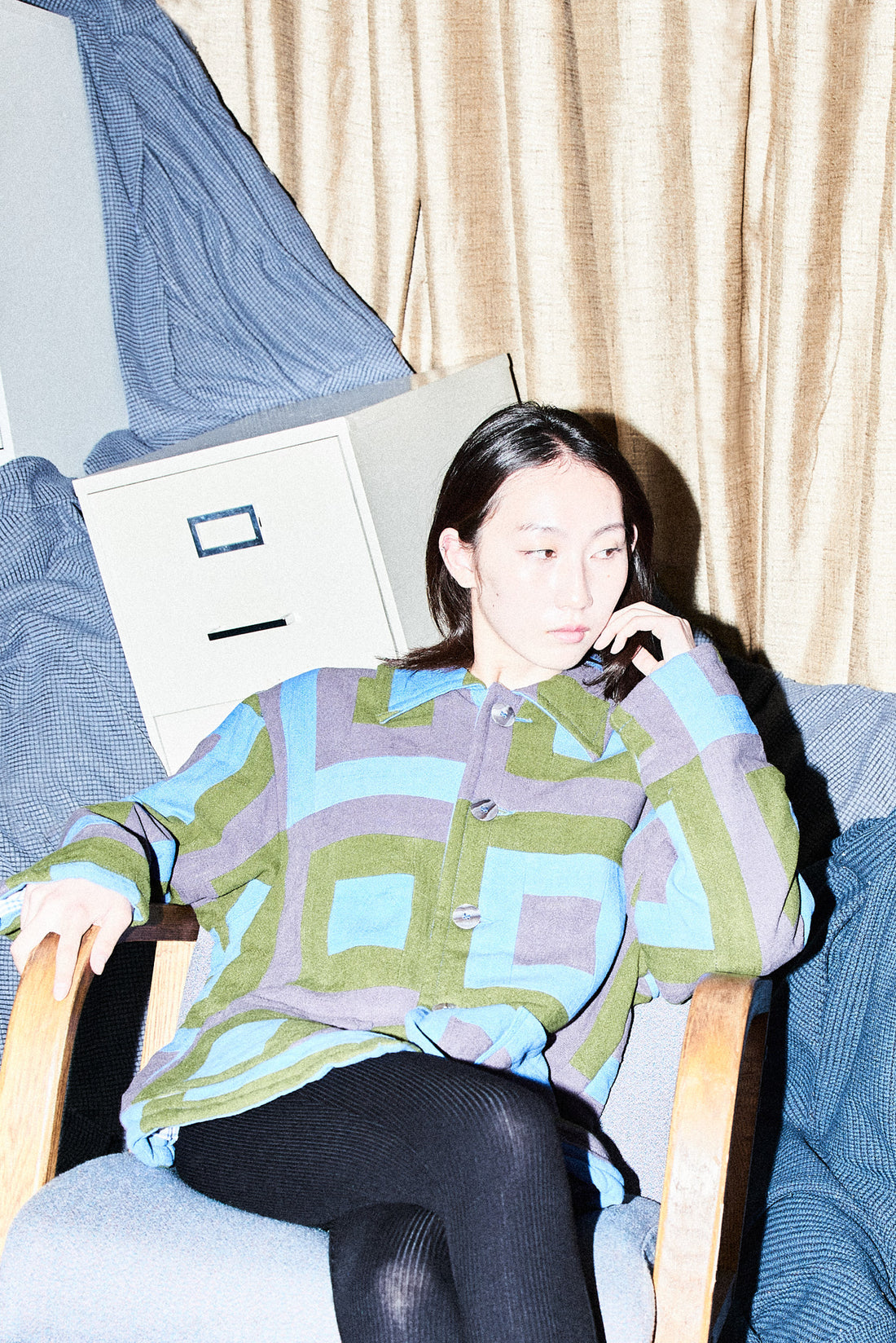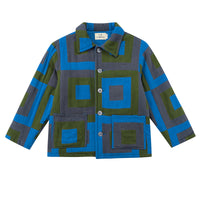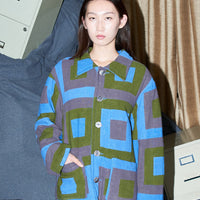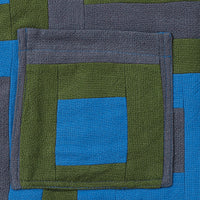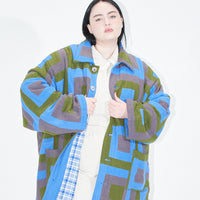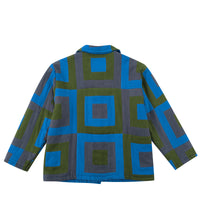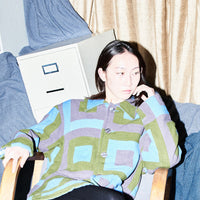 Unisex Illusions Linen Quilted Patch Jacket
The newest scrap patch jacket has a French blue collar. Covered in patches of scrap fabric from this past season. Packed with batting to keep you snug as a bug in a rug. Textile is pieced together by hand and very labor intensive. 
ONLY 9 JACKETS MADE!

no restock
DETAILS:
-mother of pearl buttons
-fit is very boxy and unisex 
-quilted with batting inside for warmth
-machine wash gentle on cold

-fabric is 100% linen and 100% cotton leftover scraps from other garments saved from the past 2 years

-Each jacket will be slightly different in terms of patch placement. How unique!
XS/S
Bust-44"
Length-26"

2X/3X
Bust-64"
Length-34"