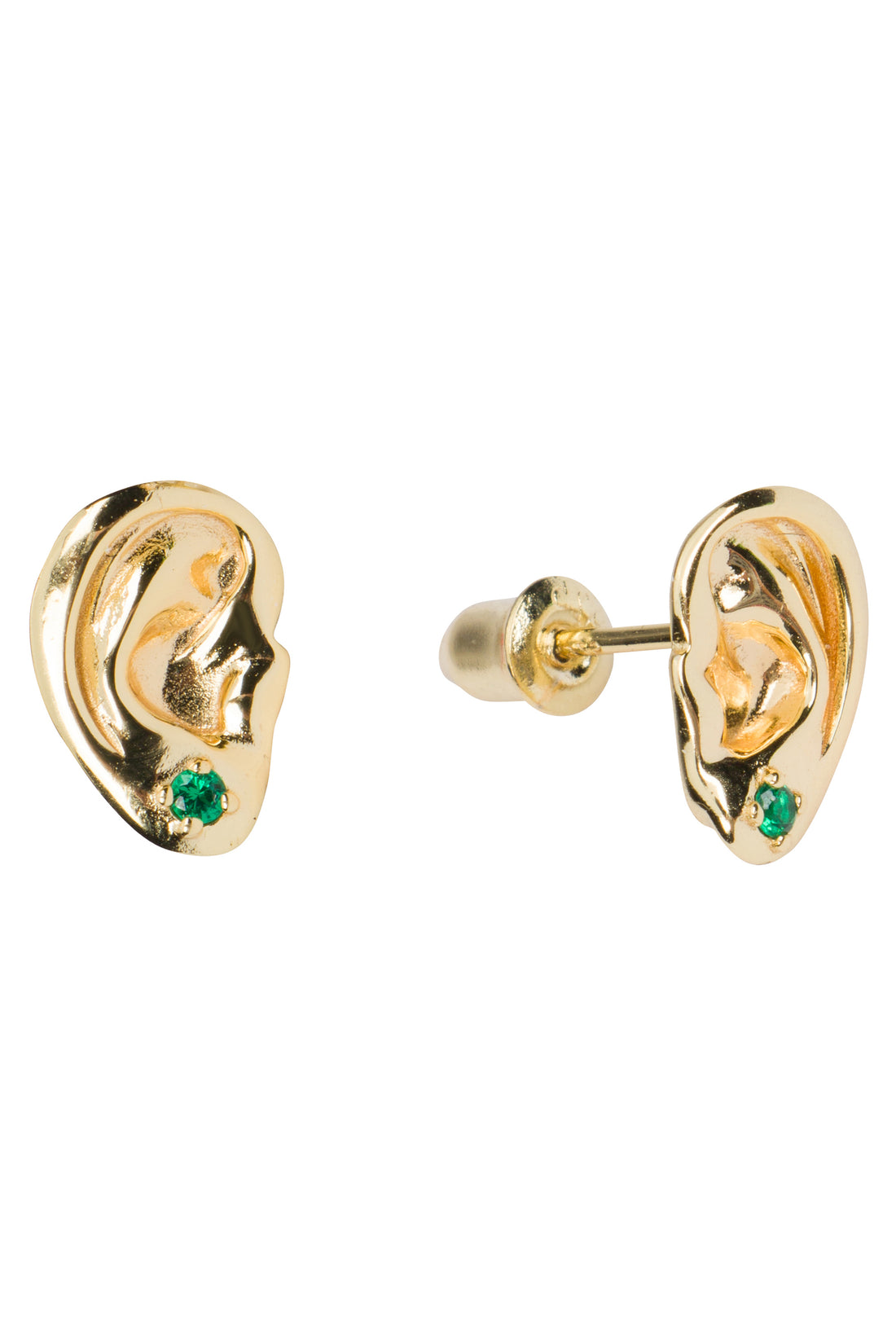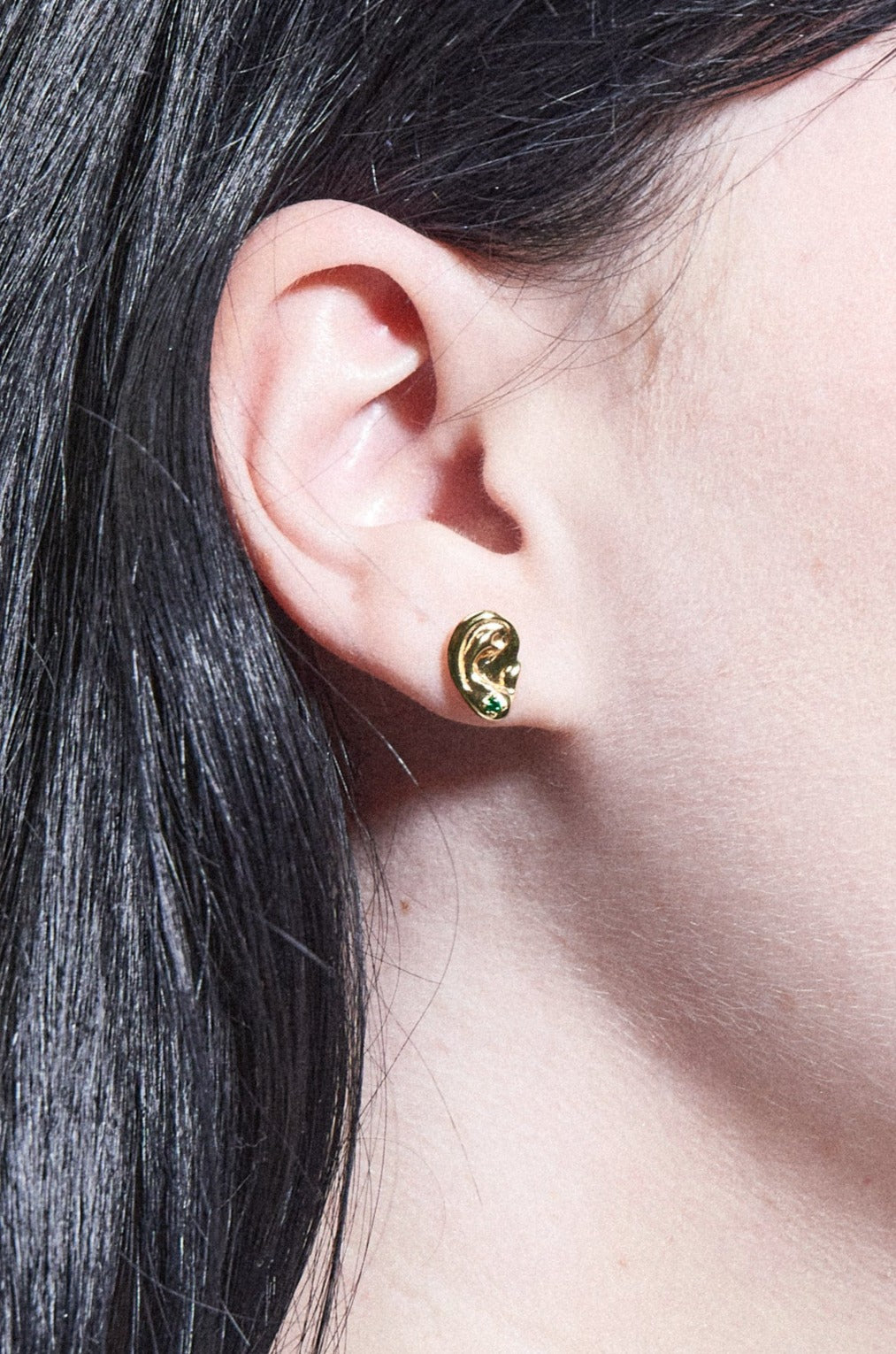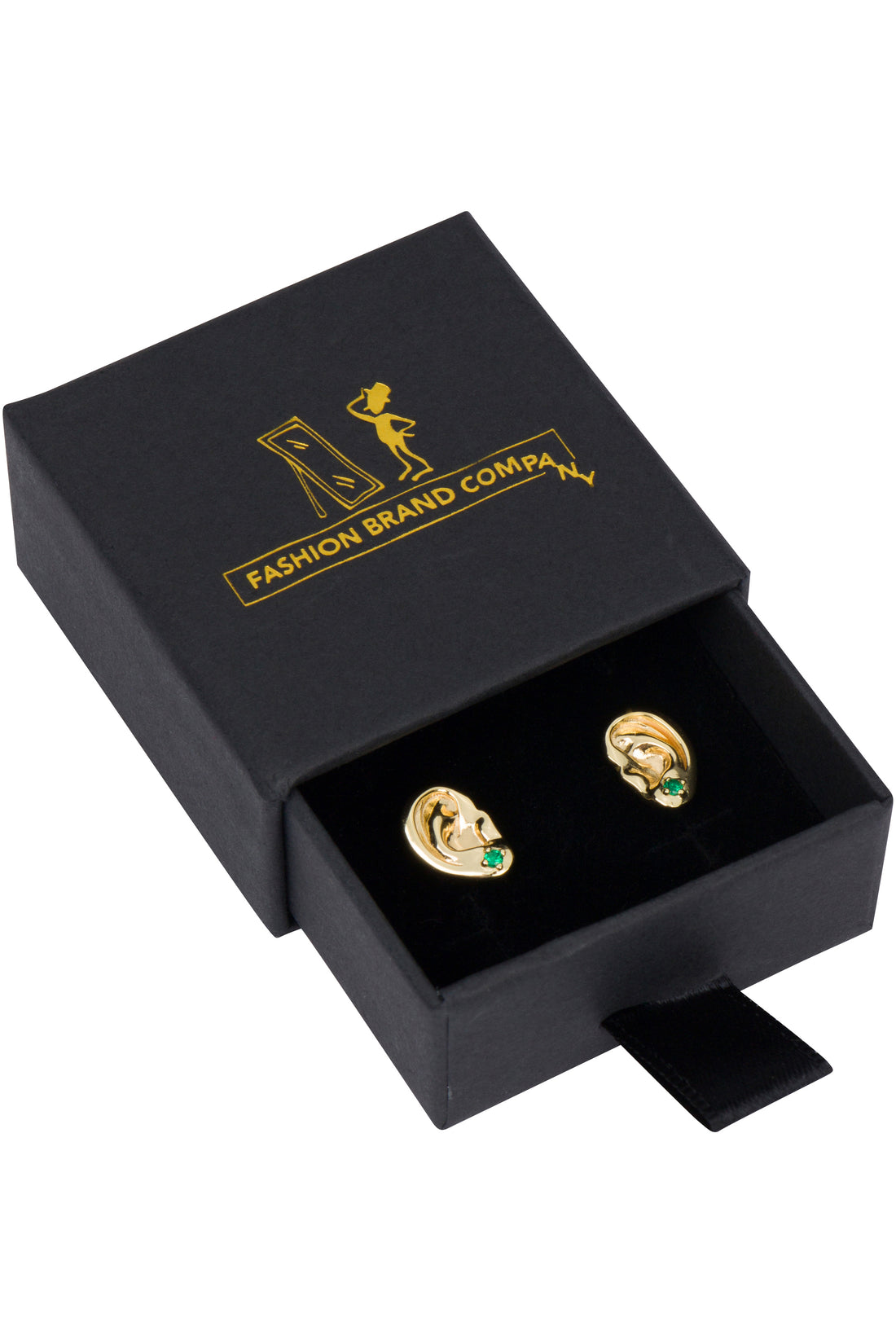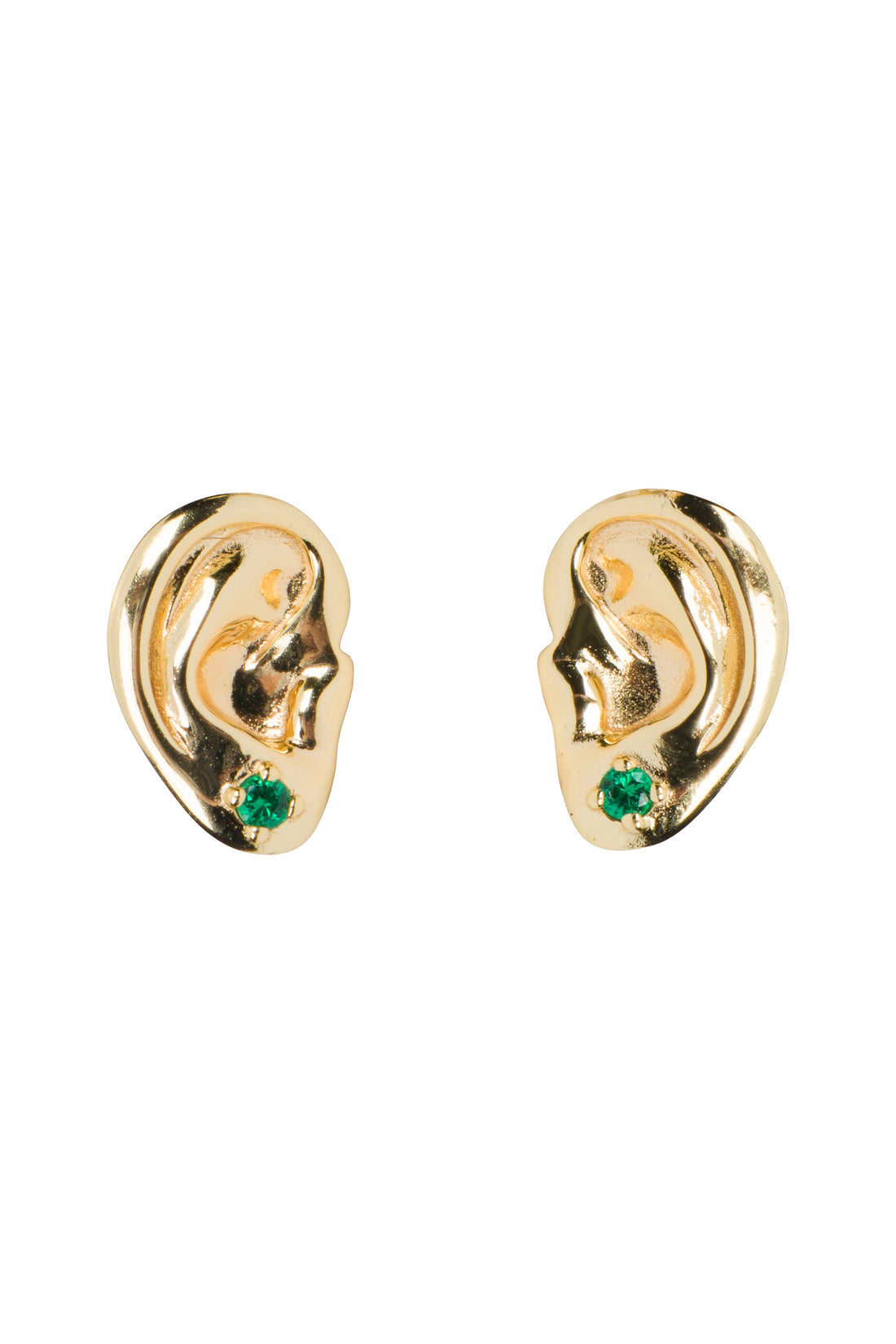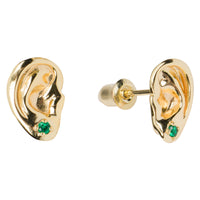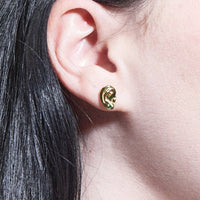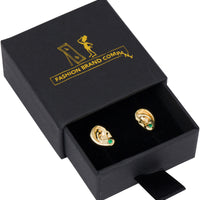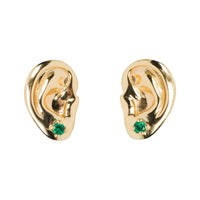 Ears wearing Emerald Earrings Stud Earrings 14K Gold filled
NEW AND IMPROVED DESIGN - ears are 1 mm bigger and also the real emeralds are also larger
Your everyday forever earrings. The perfect size and very comfortable. Custom designed by Penelope Gazin with specially designed 8 mm tall left and right gold filled ears. Real emerald "earrings" on the lobes. Most importantly, these are hypoallergenic! My skin is very sensitive to metals and have worn these for a month straight (and in the shower) to make sure it was good for everyday wear. It passed the test. The most comfortable earrings I have ever owned. Never taking them off.
DETAILS
-Comes packaged in a jewelry box

-Gold is one of the best metals for sensitive skin. "Gold filled" means these pieces are lined with a thick layer of gold  that won't tarnish or fade like gold-plated jewelry. It's very worth the extra cost if you like to wear your jewelry all the time and never take them off (even in the shower). 
-10 mm tall