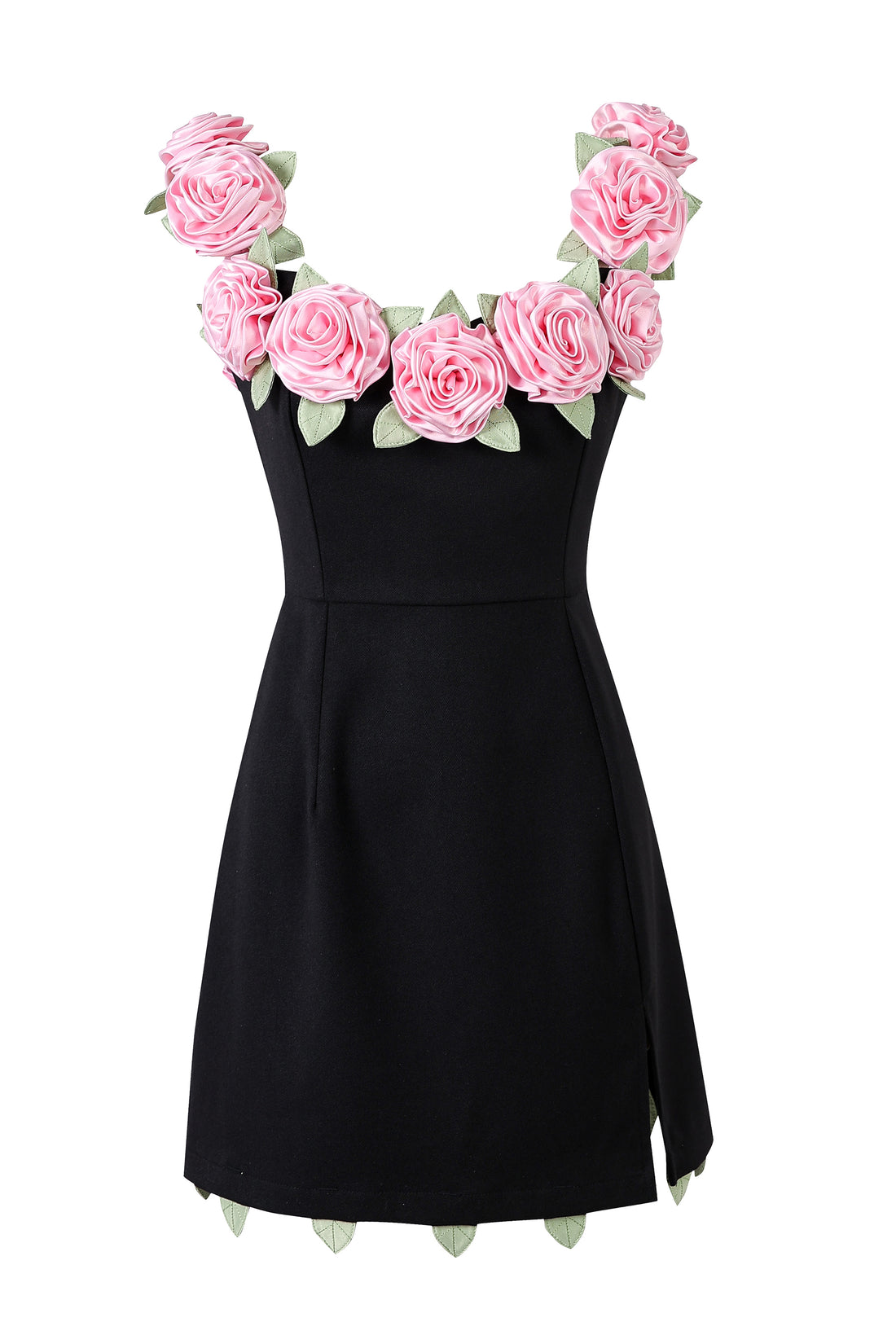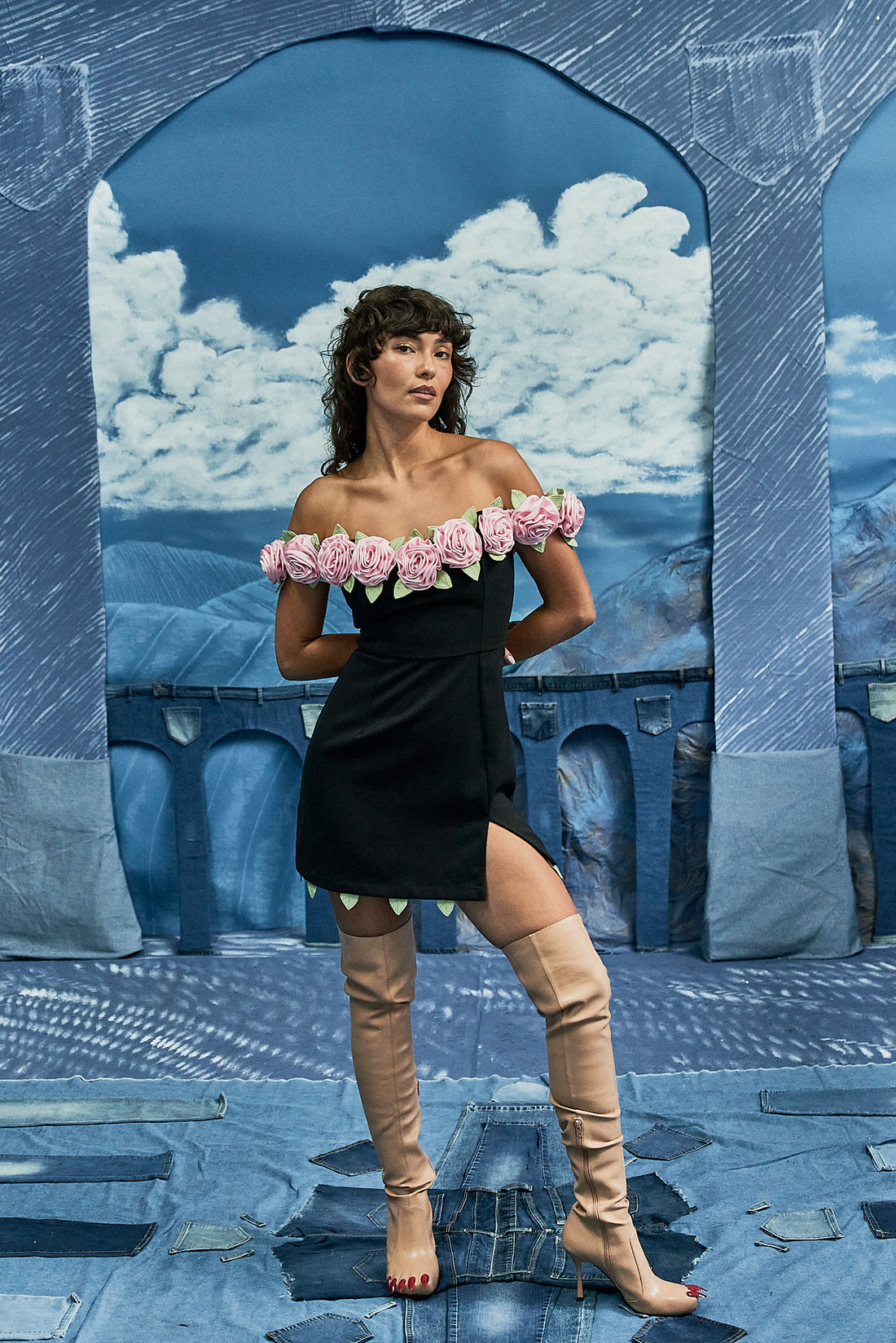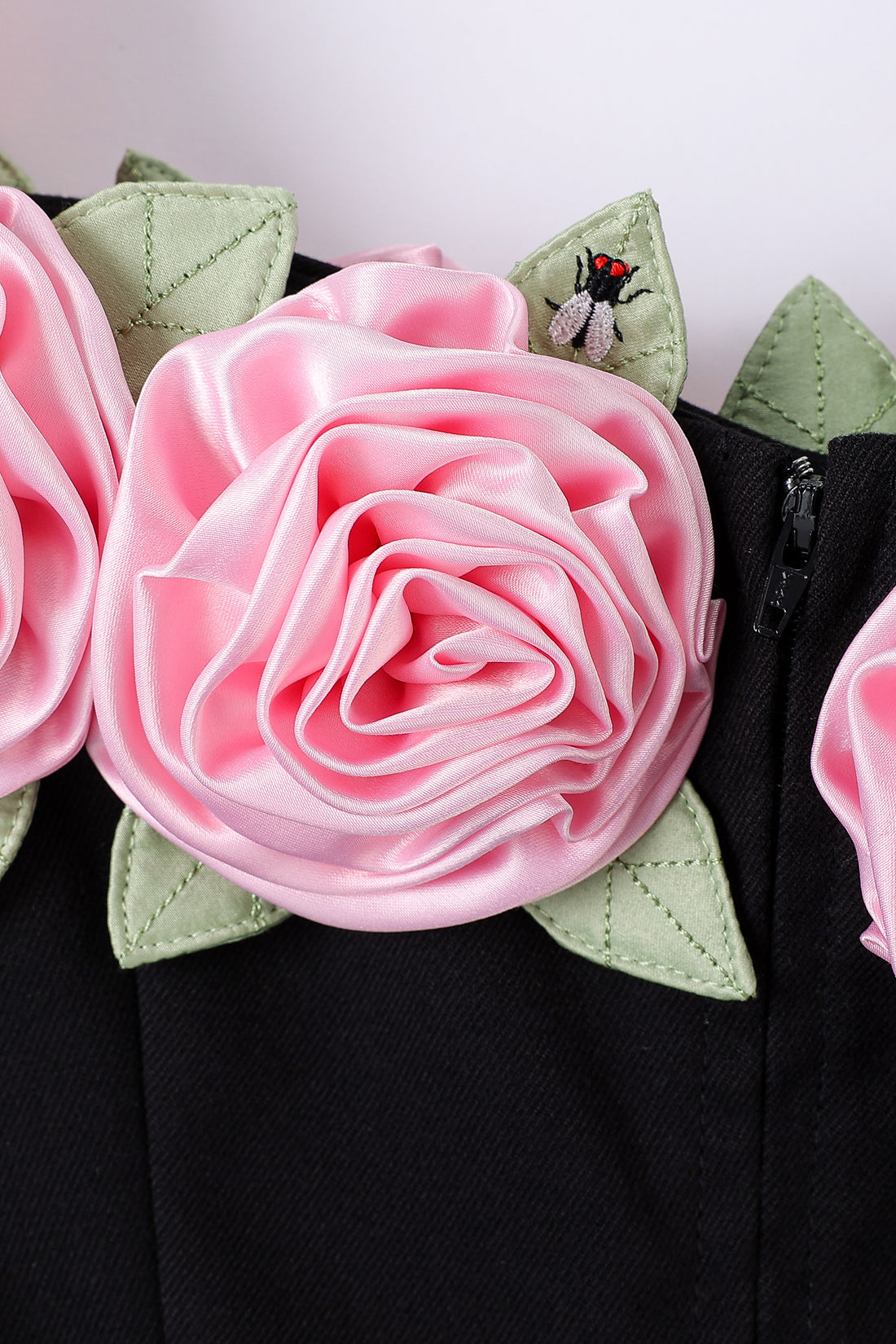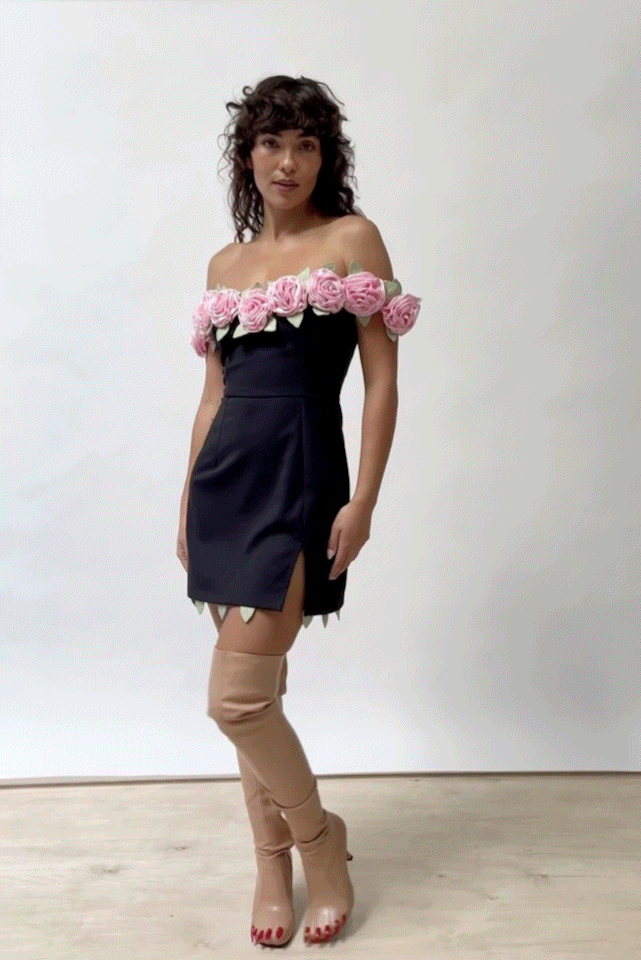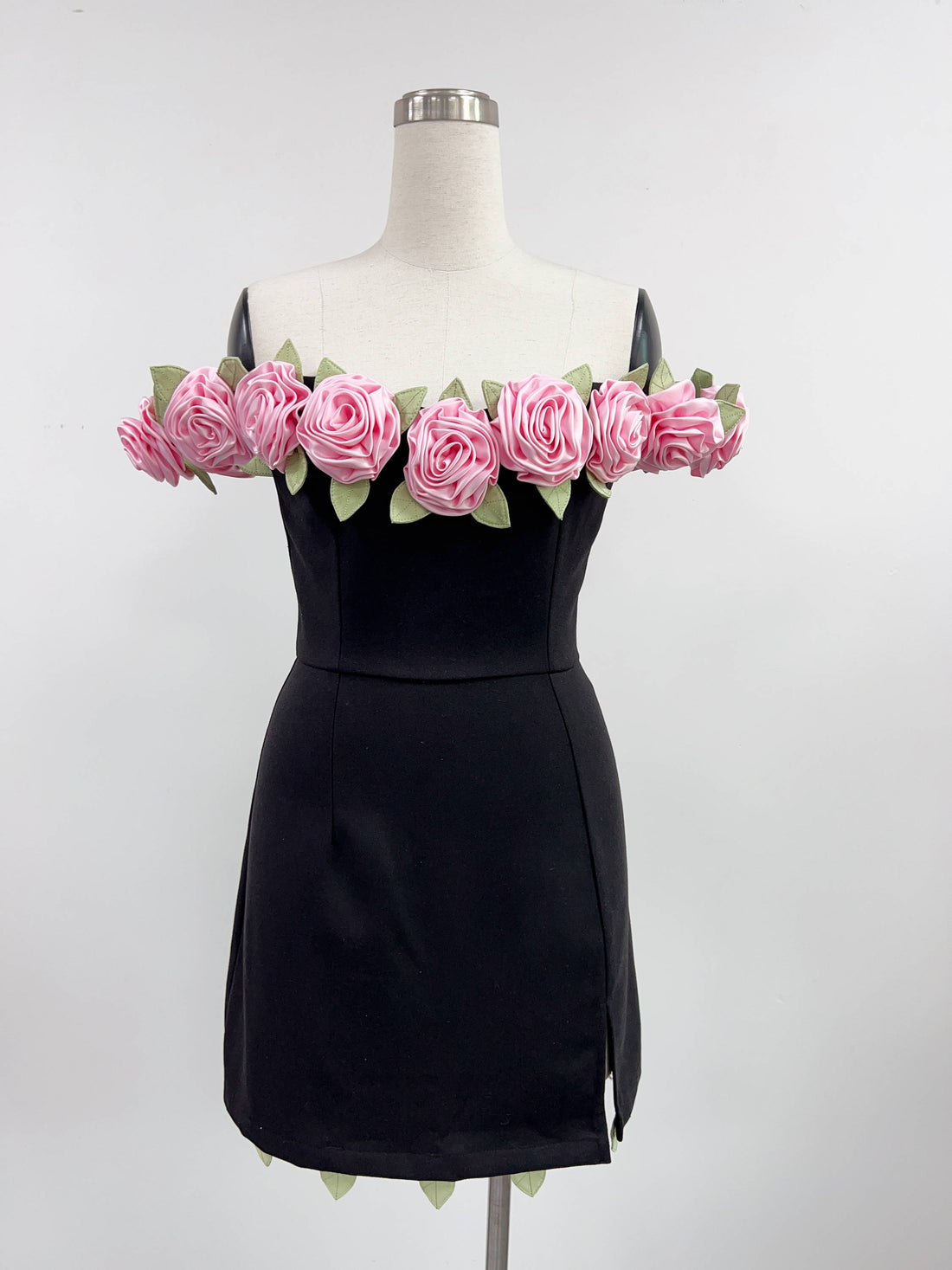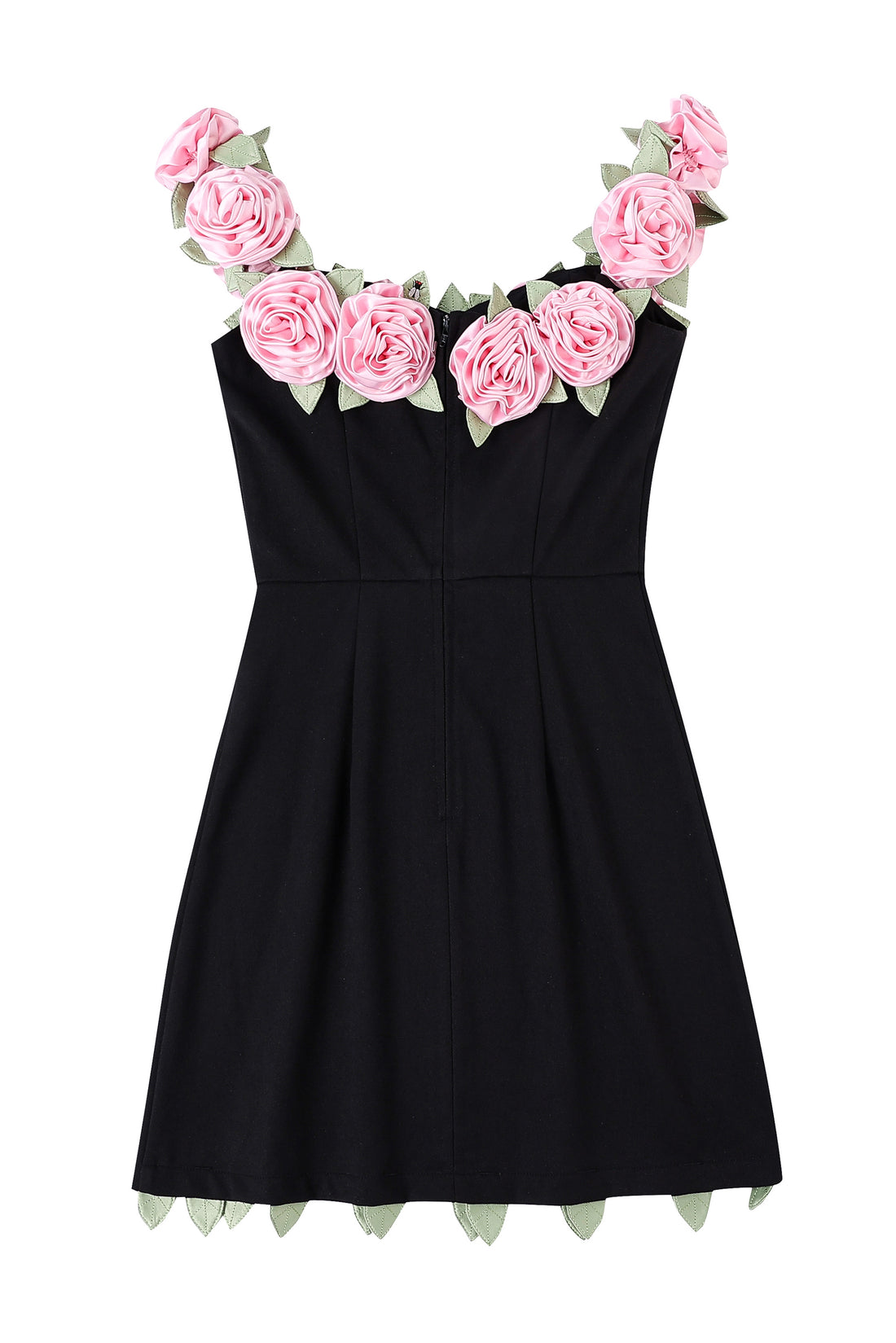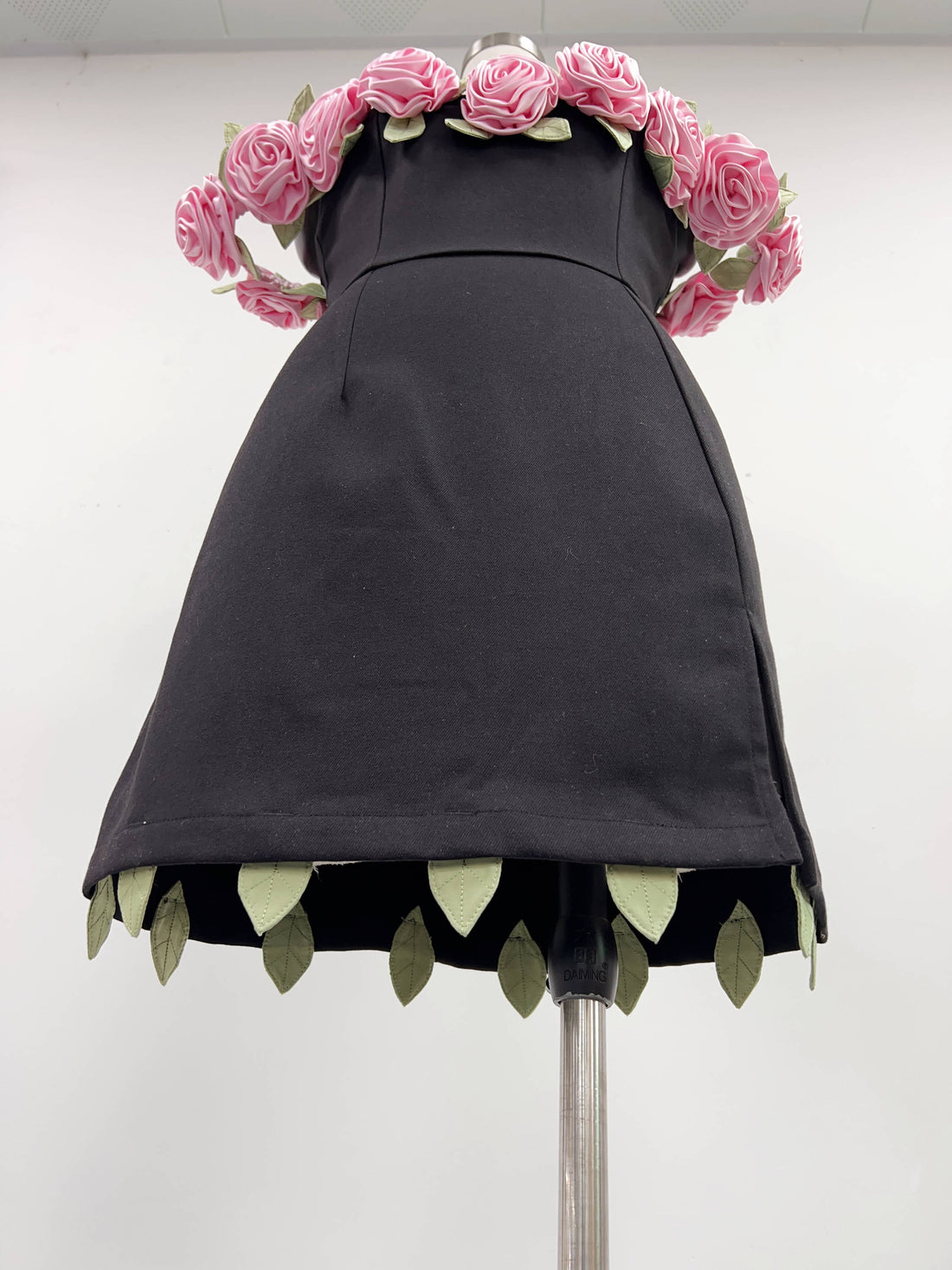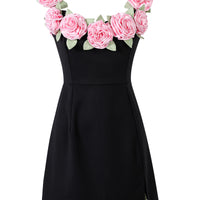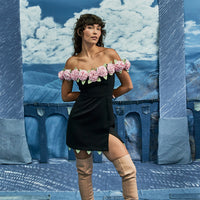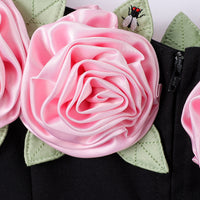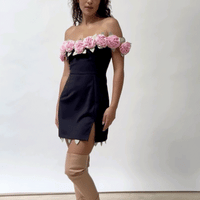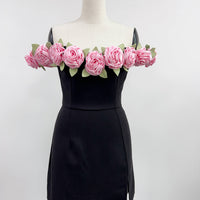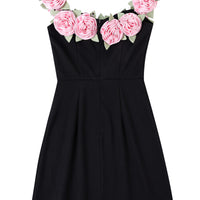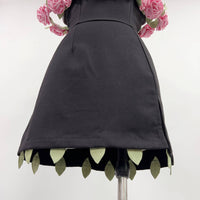 Pink Rose Prom Mini Dress
ONLY 40 DRESSES MADE IN THIS FIRST BATCH. I MAY MAKE MORE I MAY NOT. I MAY MAKE A VERSION IN WHITE I MAY NOT. 
-Off sleeve shoulders with elastic for comfortable movement
-A wreath of handmade pink satin roses and hand sewn leaves circle your chest
-Leaves at the hemline 
-Ykk Zip up back

-embroidered signature fly on a leaf by the zipper reminds us that even the most perfect beauty stinks a little. 
-Made using an incredible thick but breathable fabric with a slight amount of stretch that doesn't stretch out or wrinkle. Very smoothing and flattering.
-black fabric is 78% terylene 20% rayon 2% spendex
-sleeve/straps are meant to be worn kinda loose off shoulder but can also be worn as cute lil cap sleeves. But I prefer them worn in "oopsie" placement.
XS: Bust: 34.5" Waist: 26", Skirt Length: 16.5"
S: Bust: 36.5" Waist: 28", Skirt Length: 16.5"
M: Bust: 38.5" Waist: 30", Skirt Length: 17.25"
L: Bust: 40.5" Waist: 32", Skirt Length: 18"
XL: Bust: 43" Waist: 35.5", Skirt Length: 18.5"
1X: Bust: 46.5" Waist: 39.75", Skirt Length: 19"
2X: Bust: 49.75" Waist: 44", Skirt Length: 19.75"
3X: Bust: 53.5" Waist: 48", Skirt Length: 20.5"



Wash on cold and dry on low.