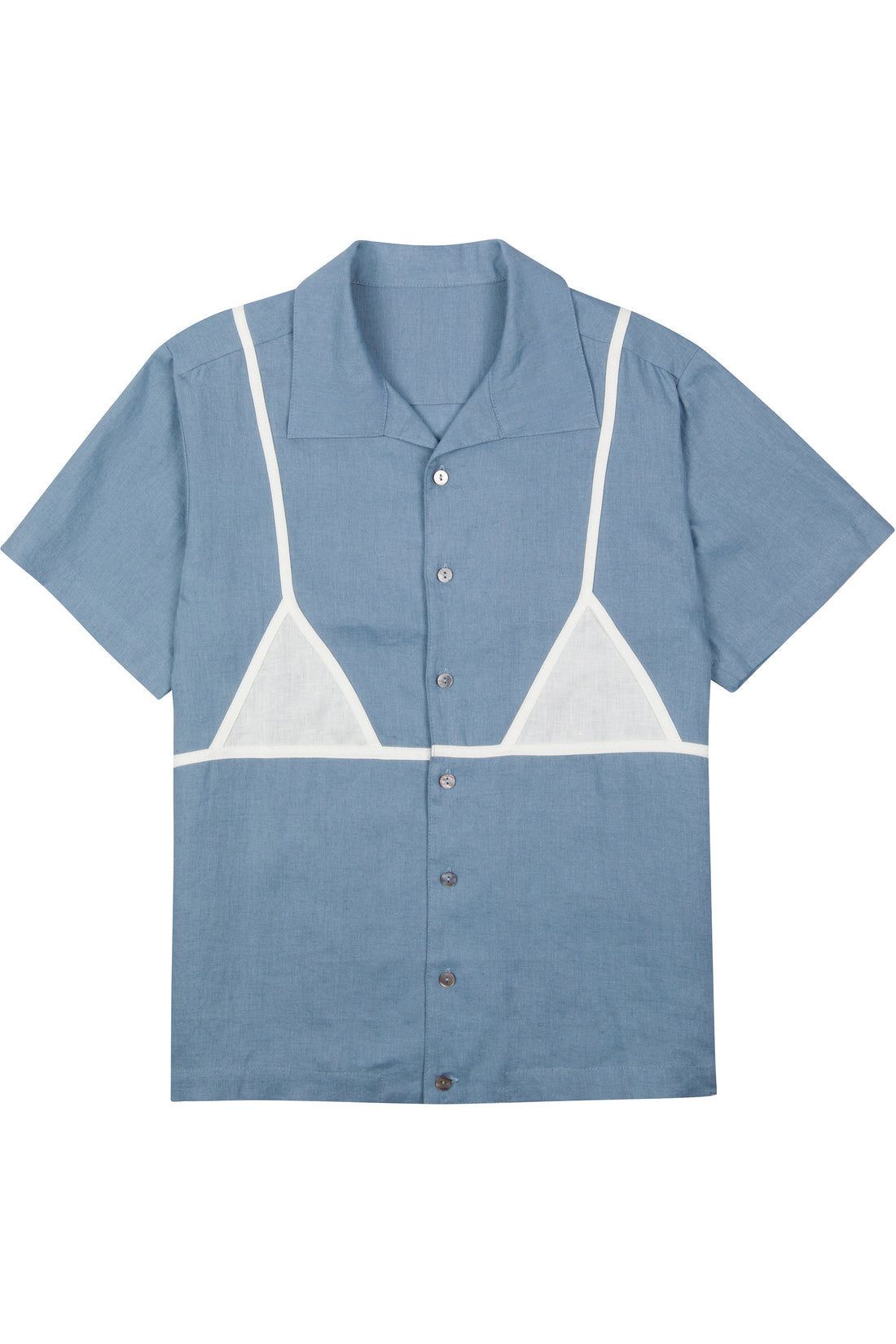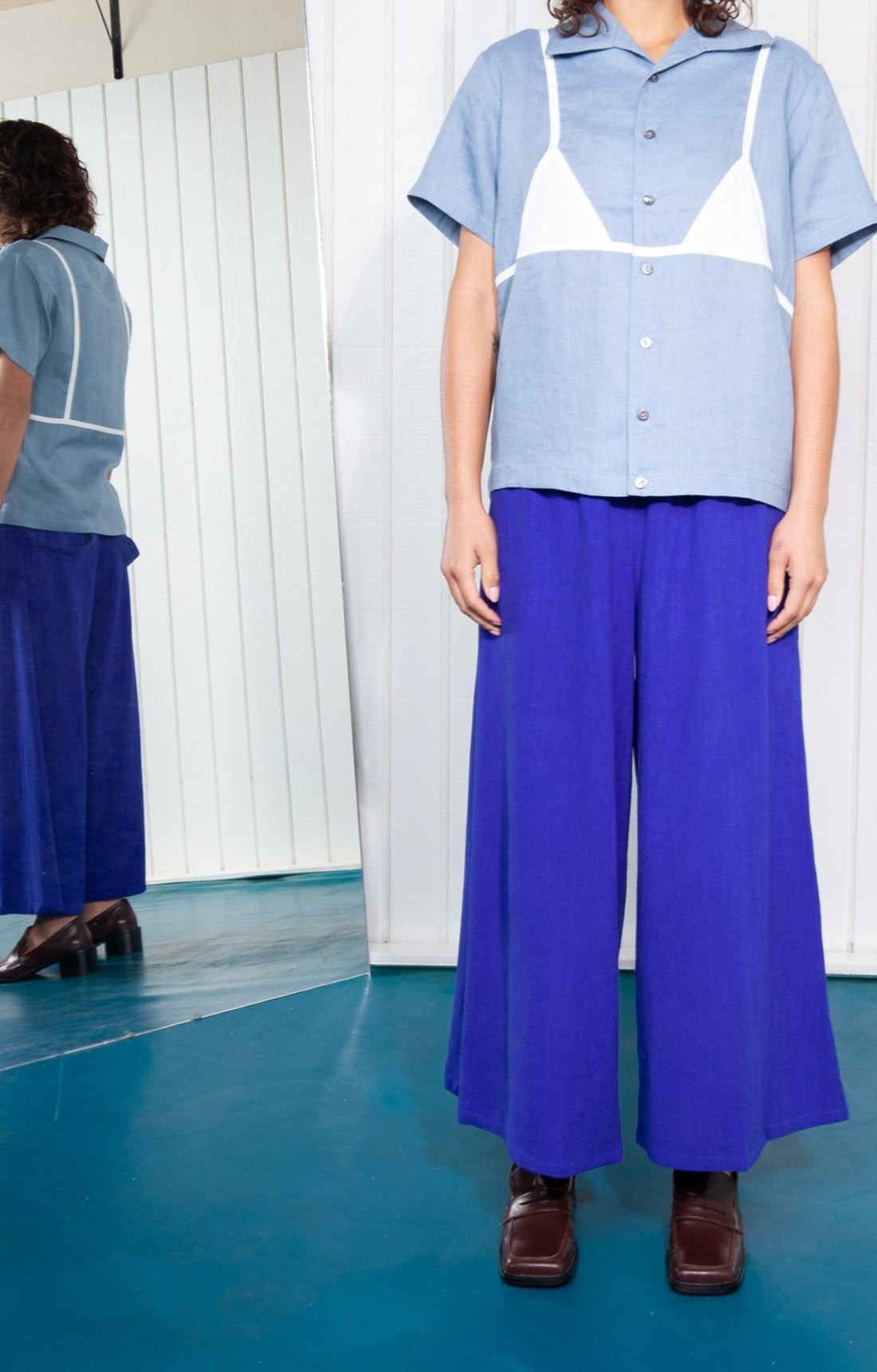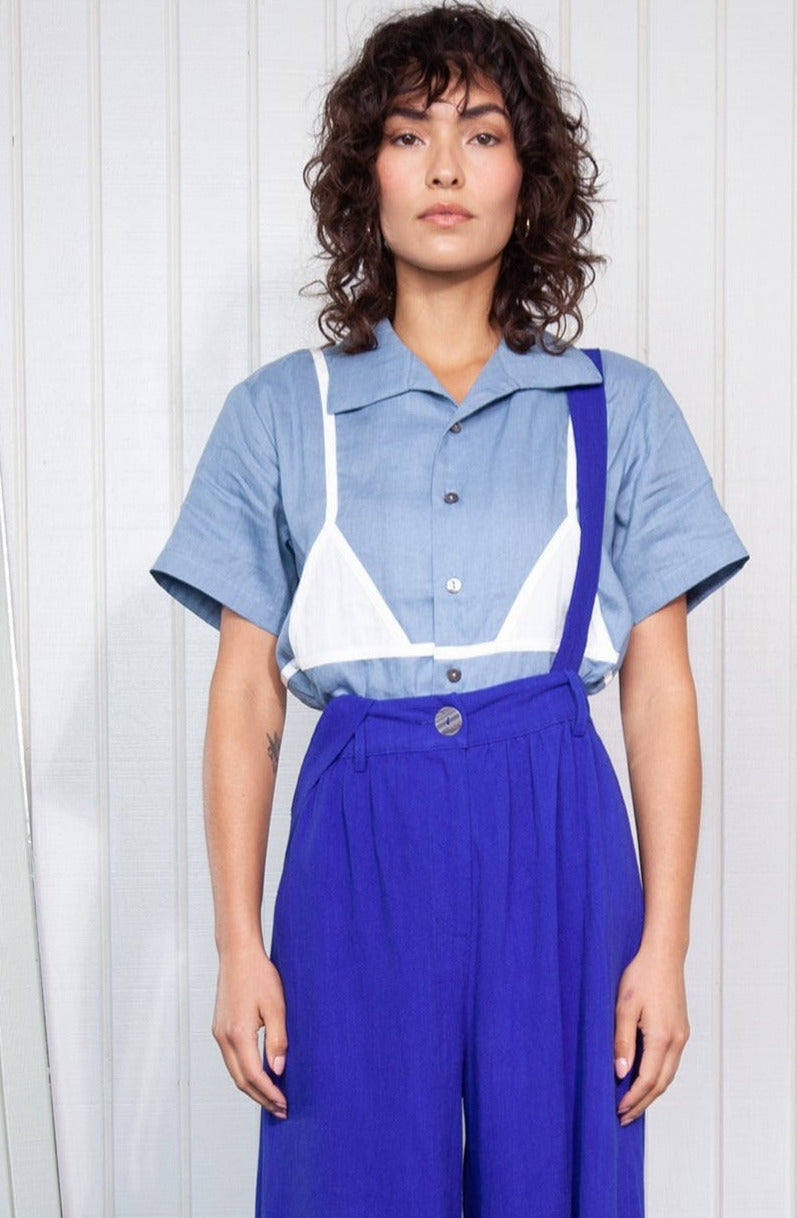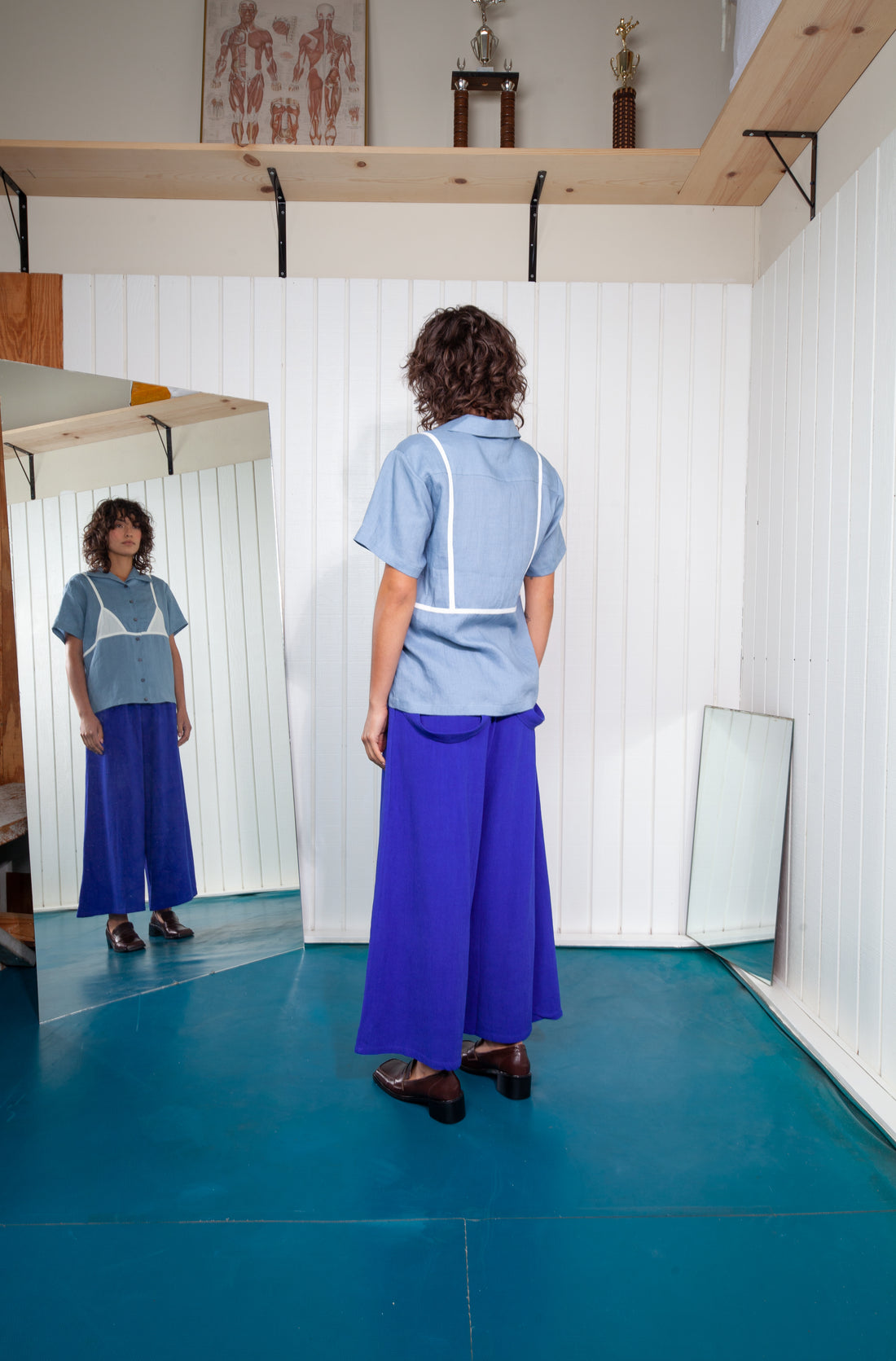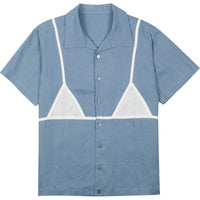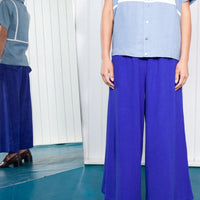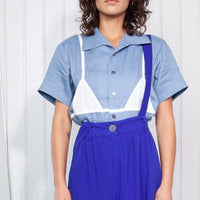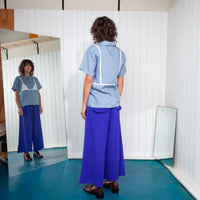 Unisex Bikini Bod Linen Bowling Shirt Blue
We all want to respect the bowling league's dress code, but some of us can't help if we're bursting with sexuality. Think of this look as Utilitarian Daddy … With a Twist. 
DETAILS:
-100% linen
-Real mother of pearl buttons
-fits true to traditional "Men's" sizing. If you'd like a "femme" fit I would size down
XS: Bust: 38", Length: 25"
S: Bust: 40", Length: 25.5"
M: Bust: 42", Length: 26"
L: Bust: 44", Length: 27"
XL: Bust: 46", Length: 28"
2XL: Bust: 48", Length: 29"
3XL: Bust: 52", Length: 31"
4XL: Bust: 56", Length: 33"
5XL: Bust: 60", Length: 34"