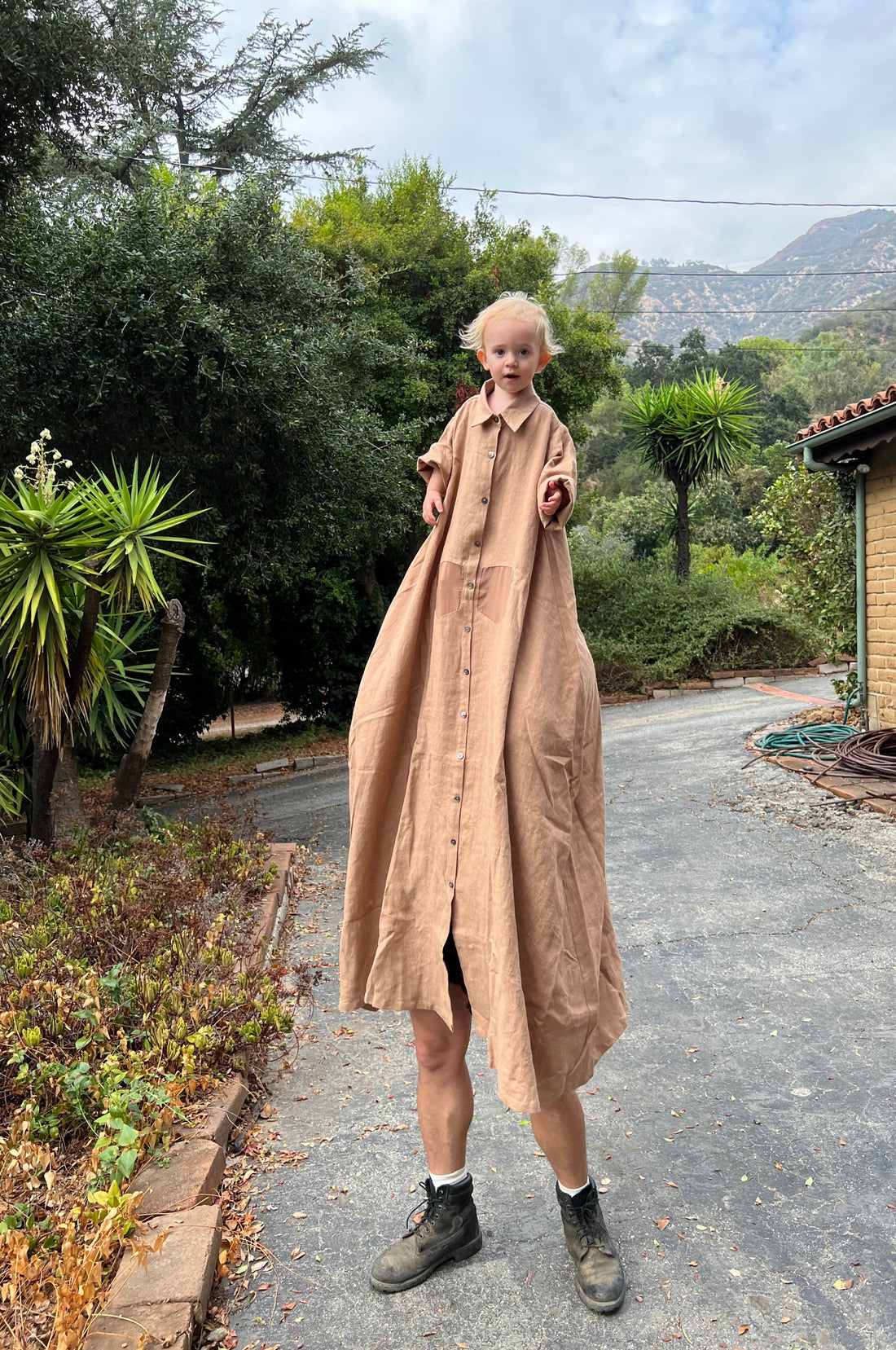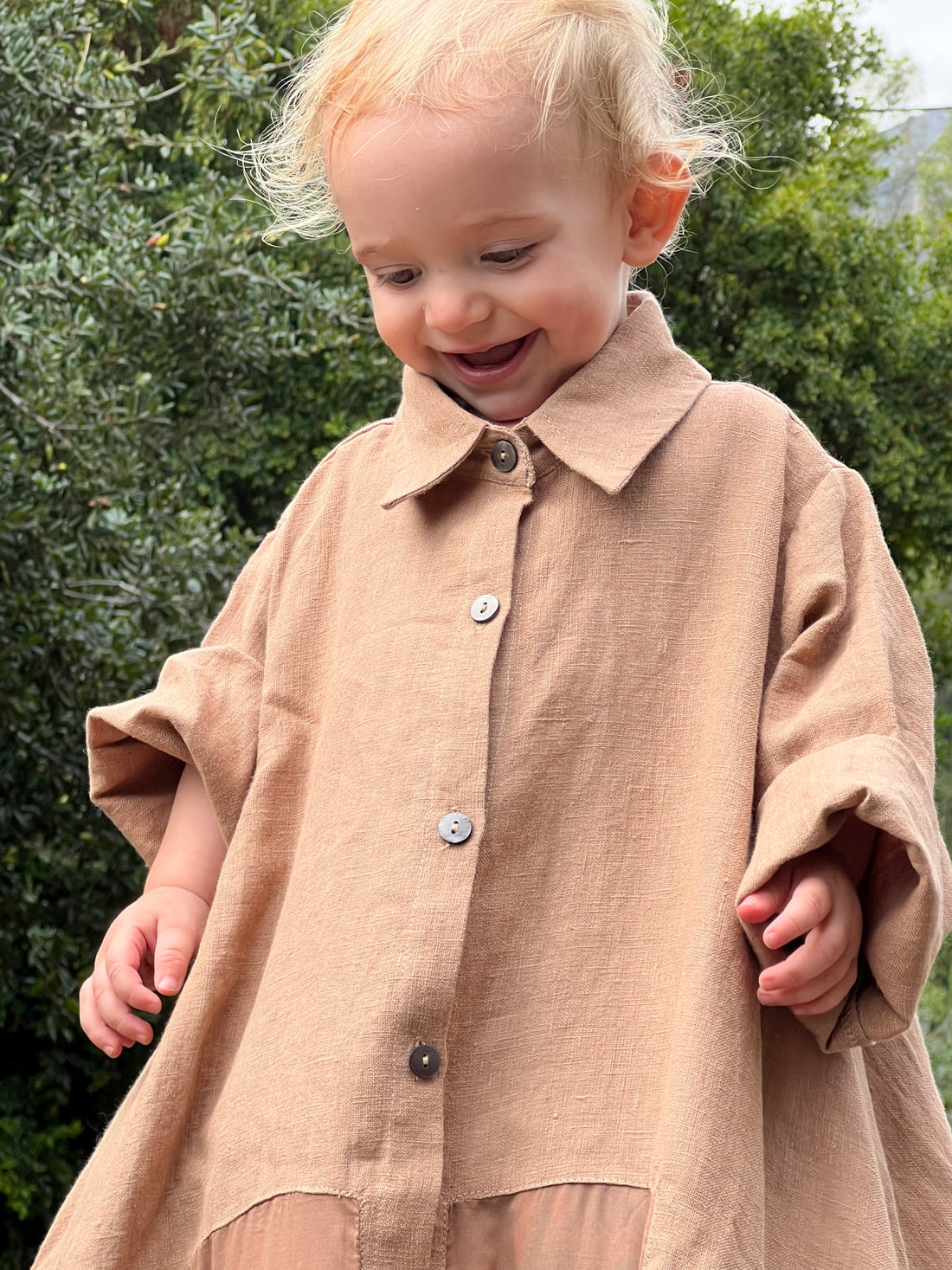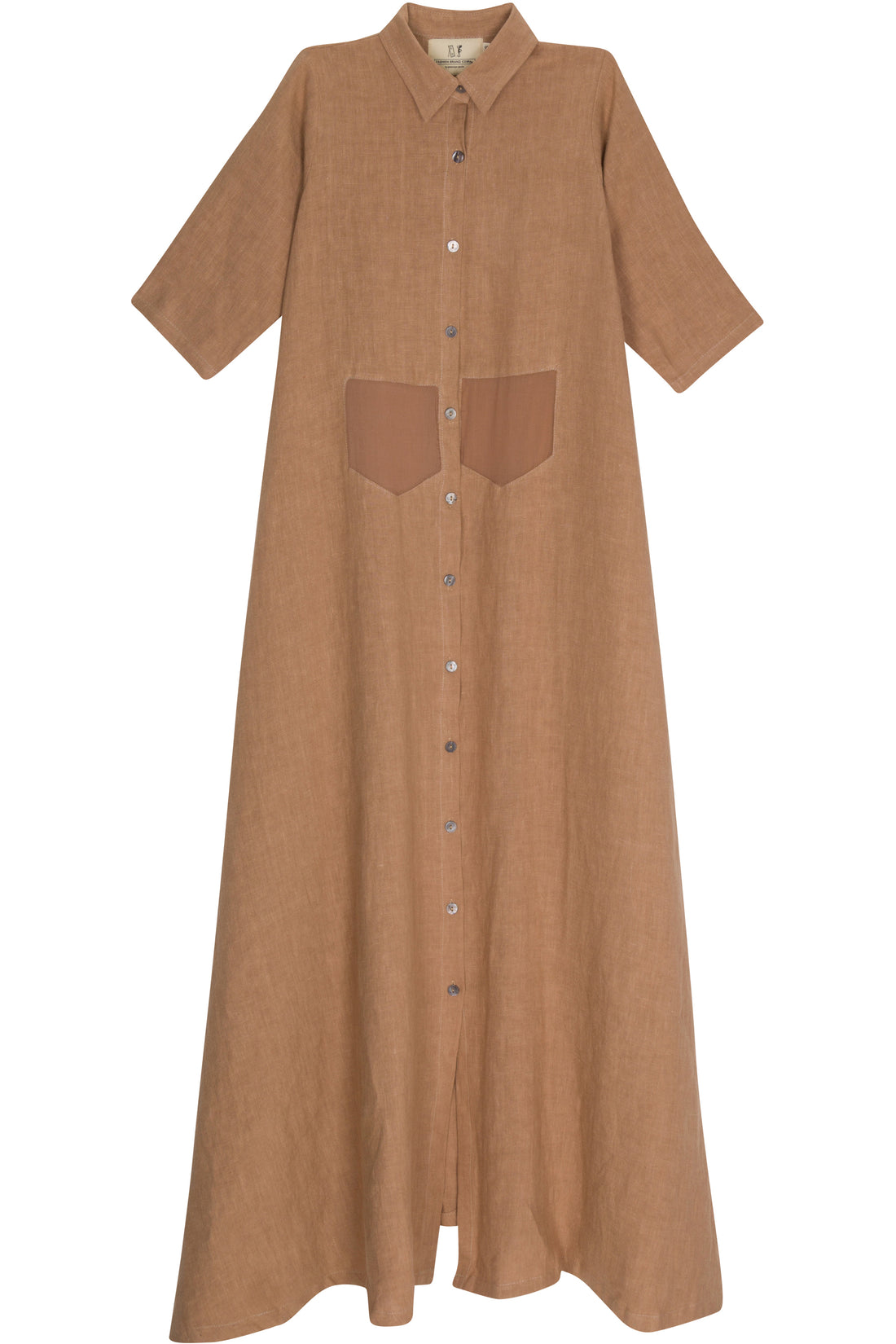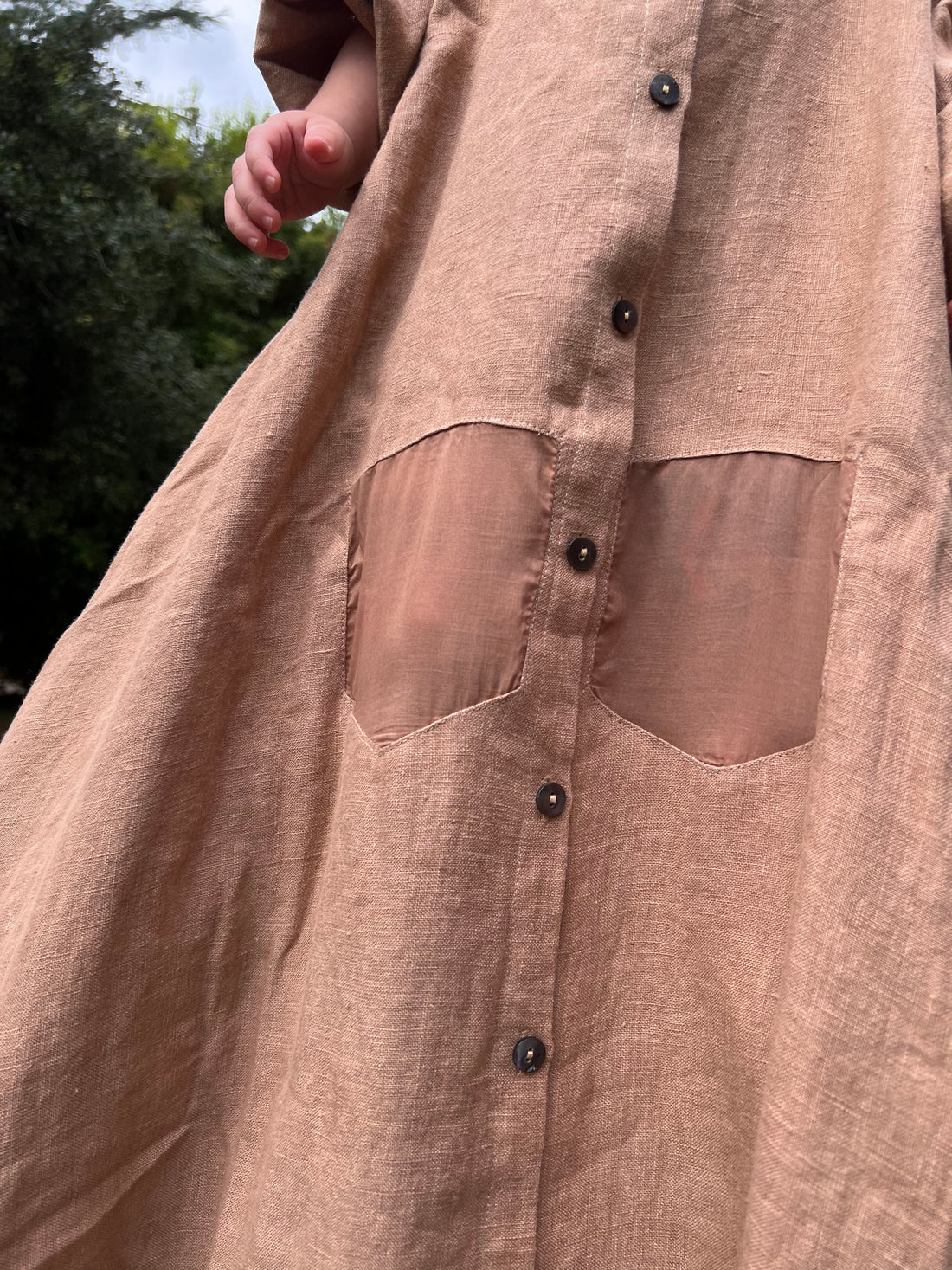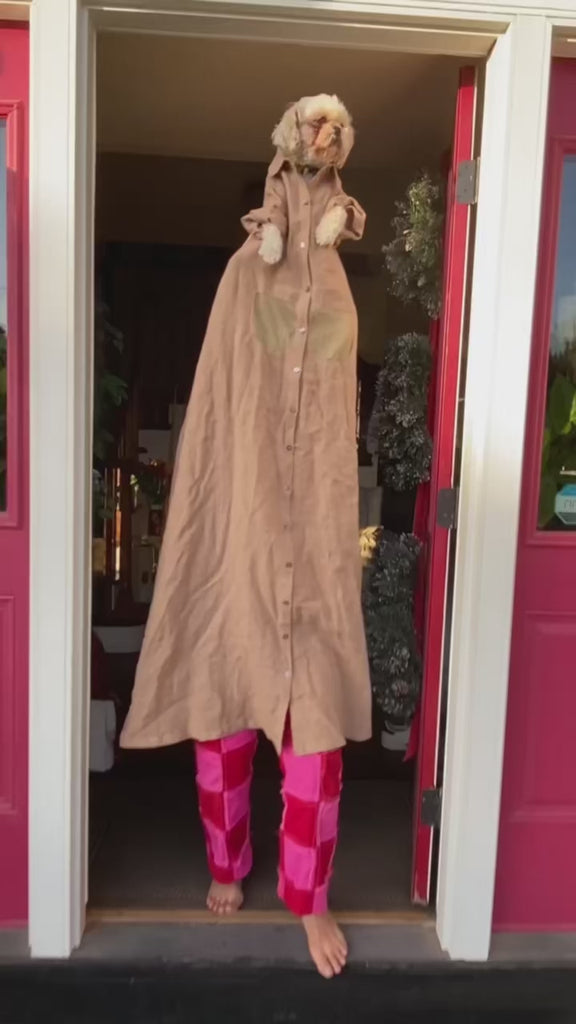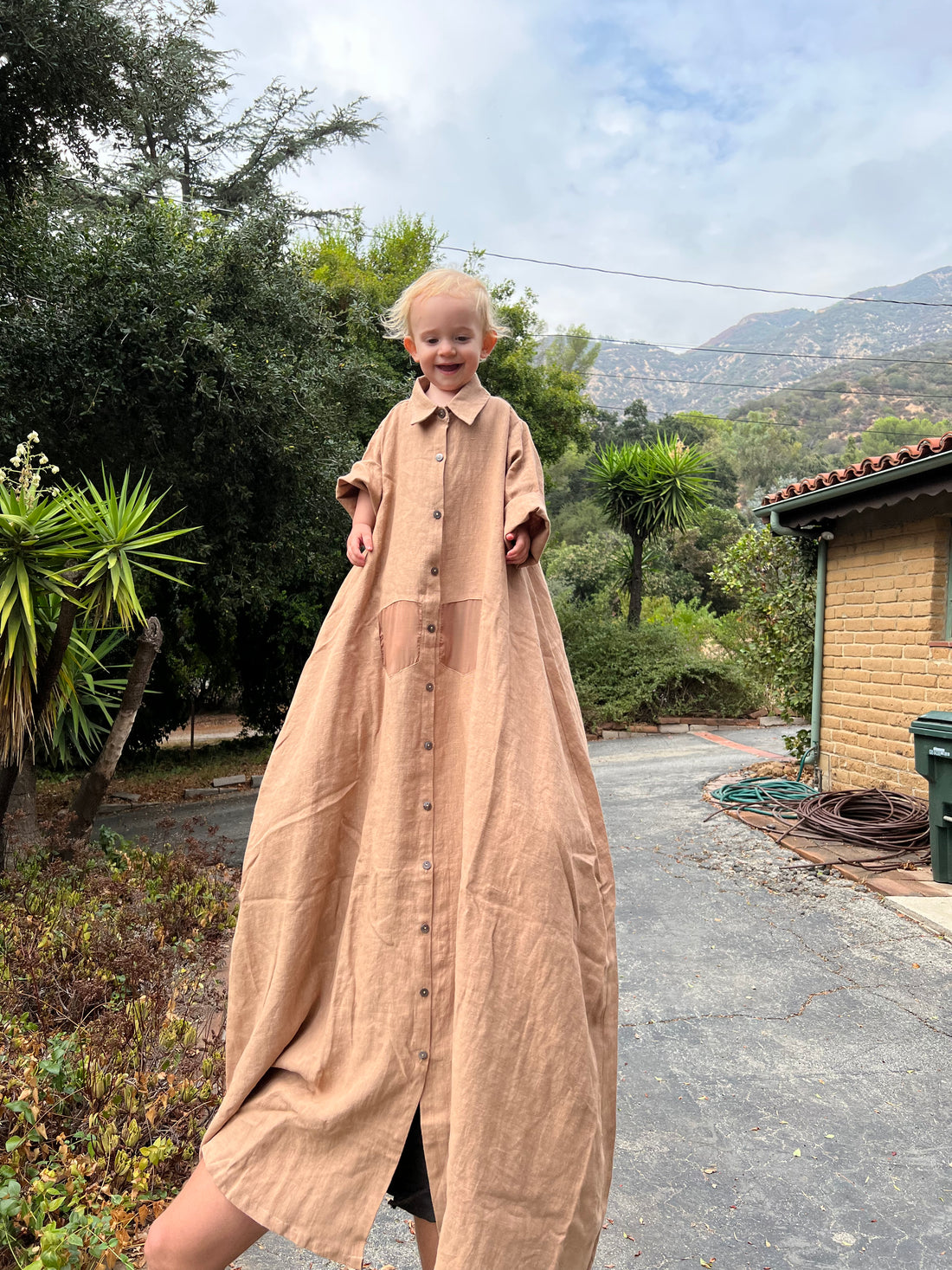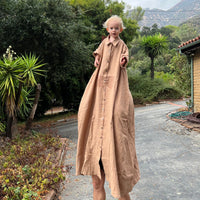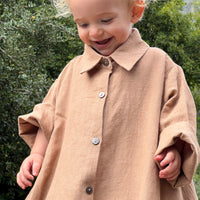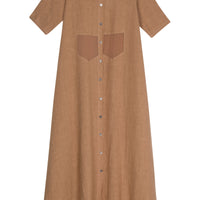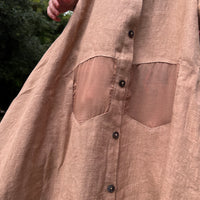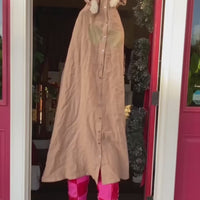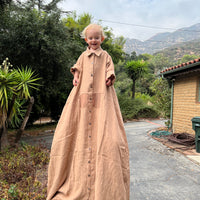 Jacket for a very tall child
If you are not a 7 foot tall child please keep scrolling. 
Ok now that the normies are gone— Listen, I hear you, there are not enough coats out there for those in the 878% percentile for height and weight at the age of 2 years old. Luckily we've got you covered. Please don't ever stop strutting your stuff and pooping your pants and putting handfuls of potting soil in your mouth. We support you. 
DETAILS:
- 100% linen

-2 "pockets" for seeing through if needed
-mother of pearl buttons
-Skip is 1 1/2 and wearing the size XS/S
XS/S: Bust: 33", Length: 55"
M/L: Bust: 38", Length: 55"