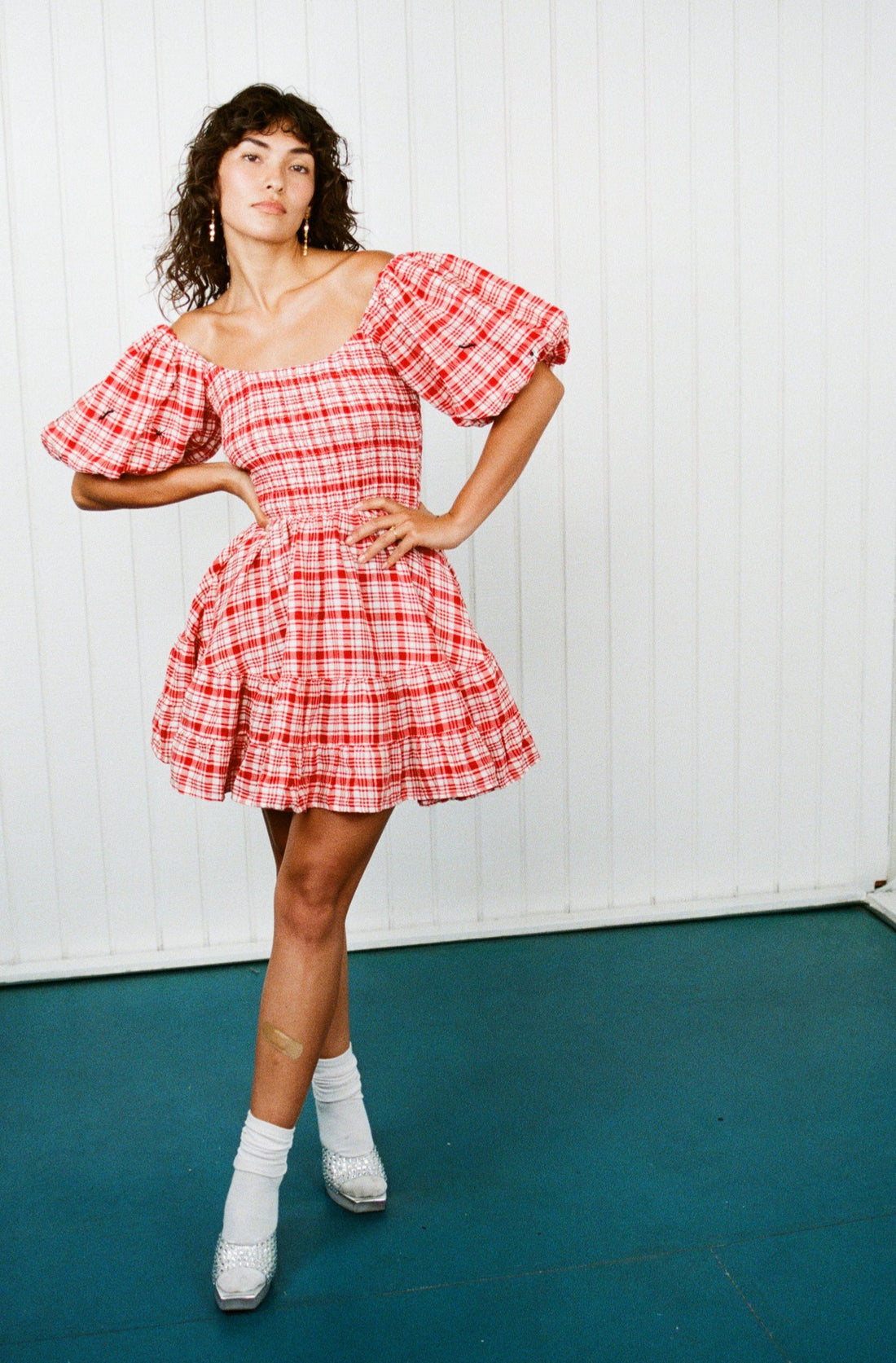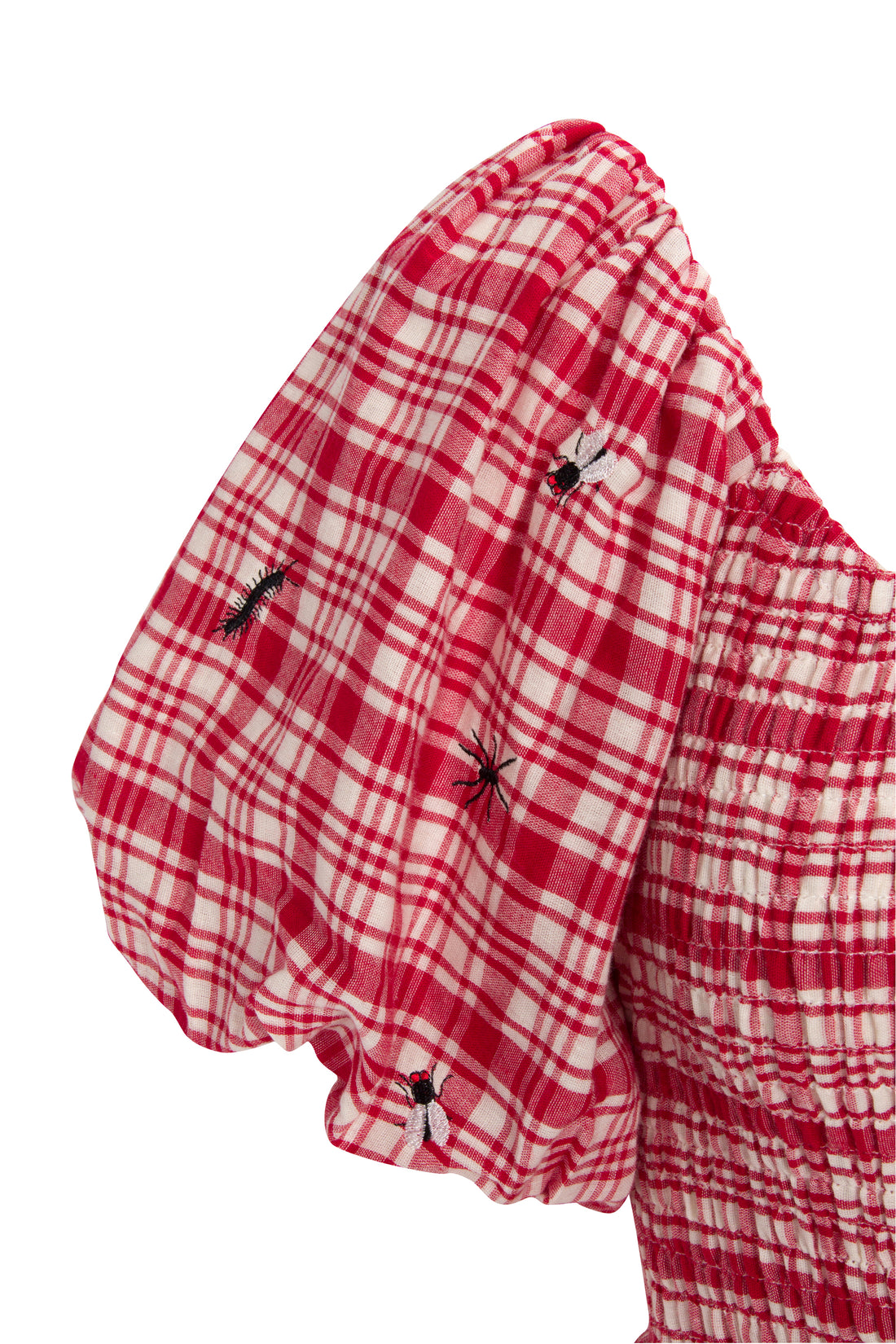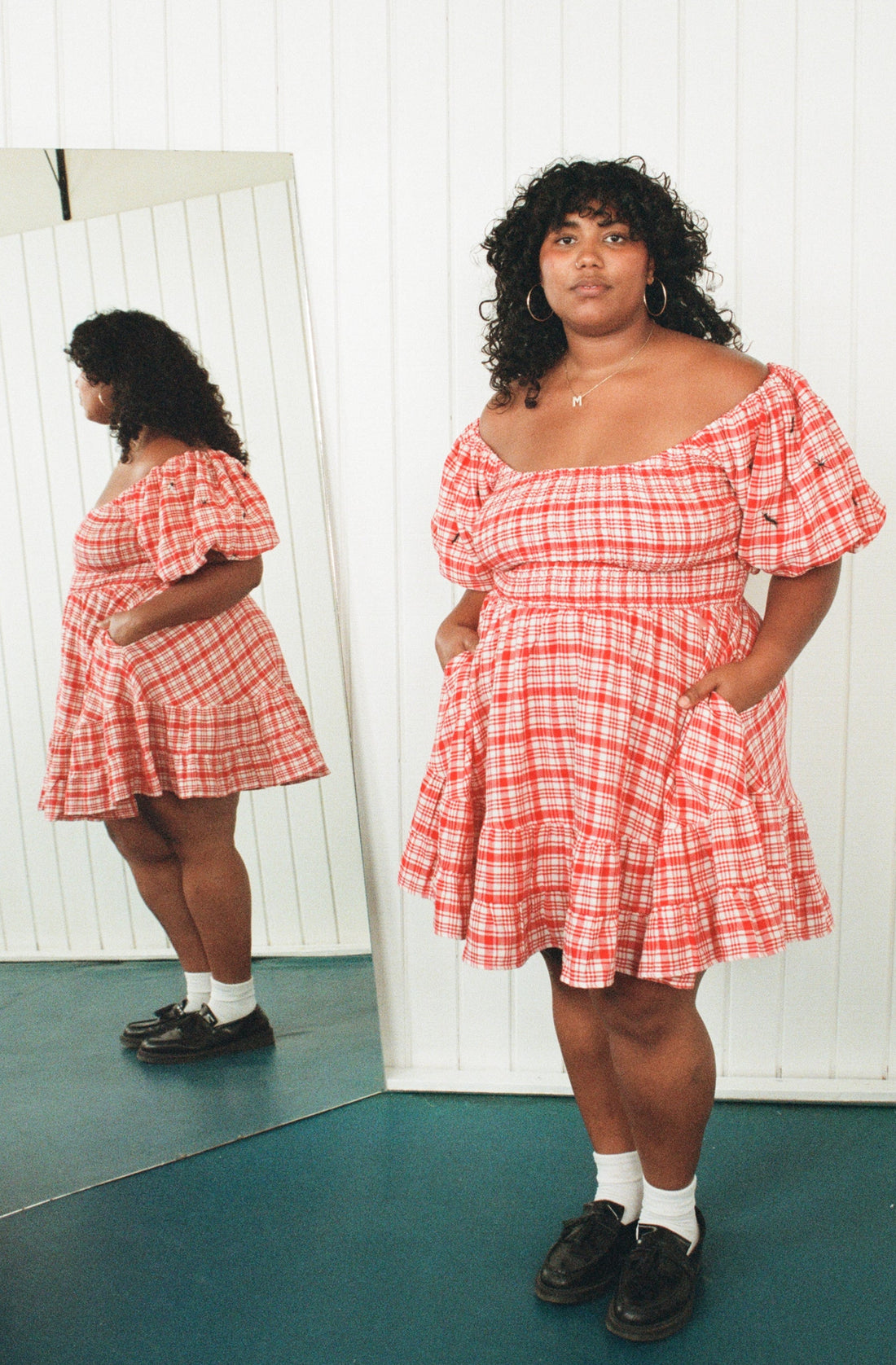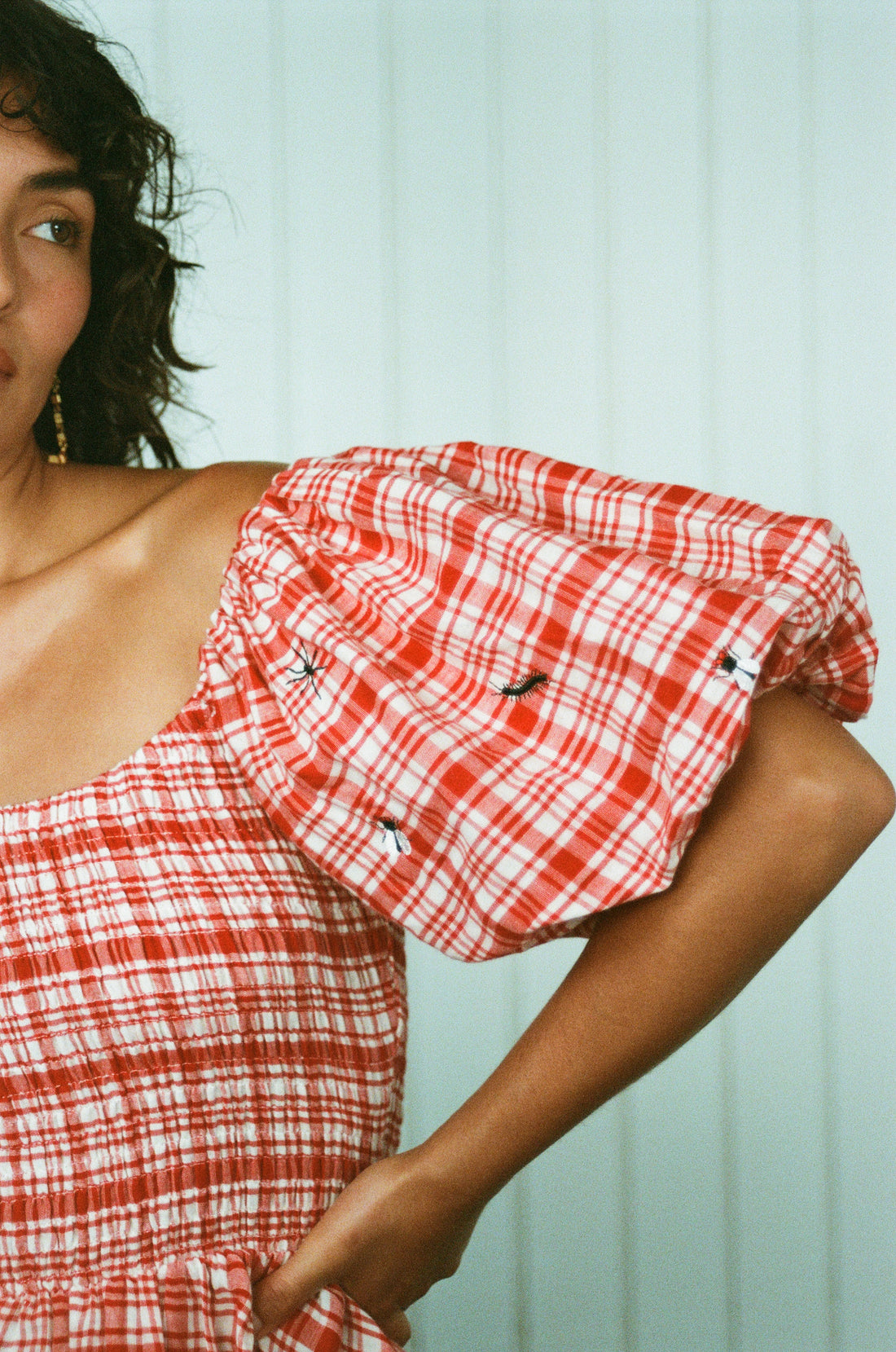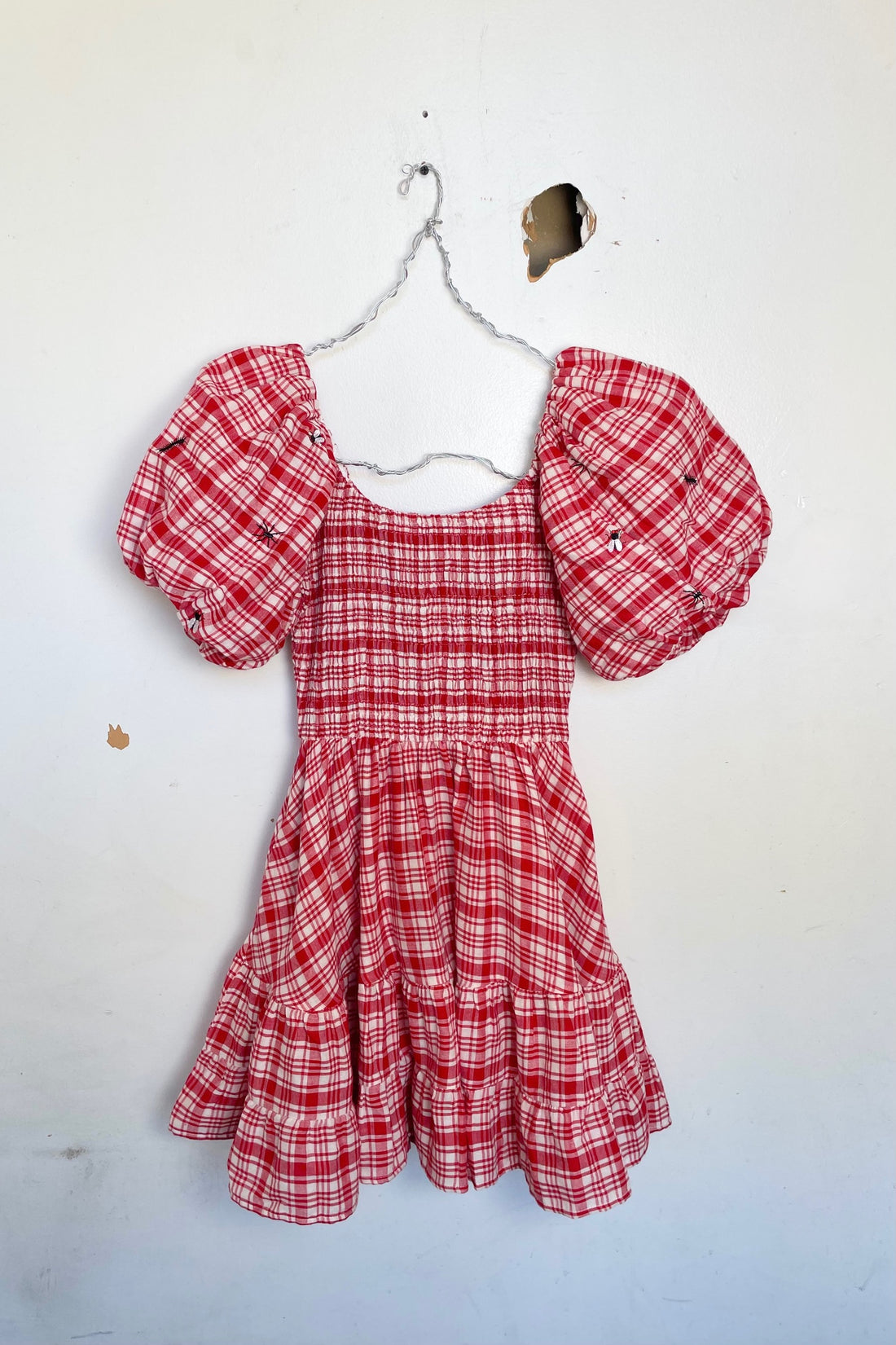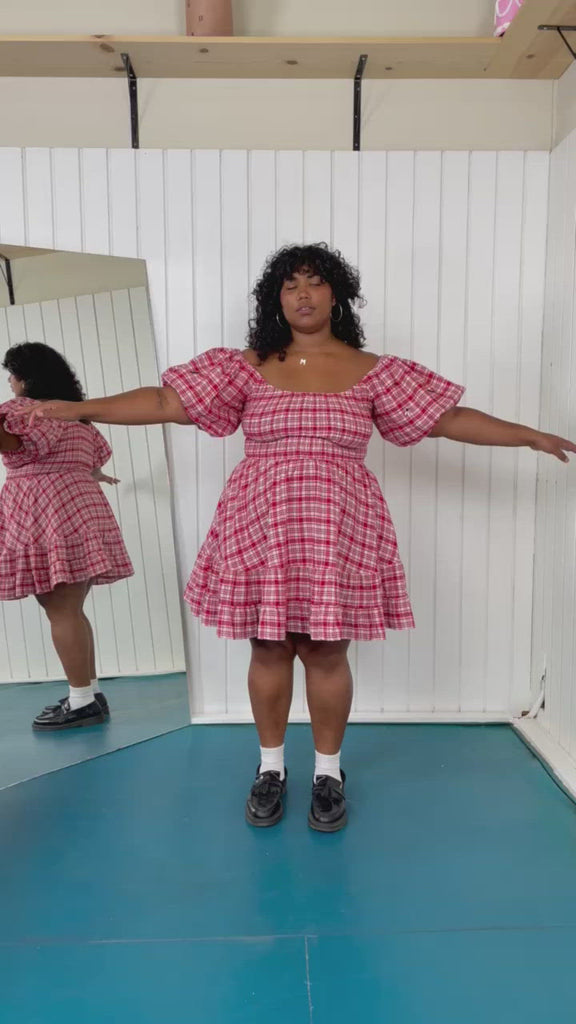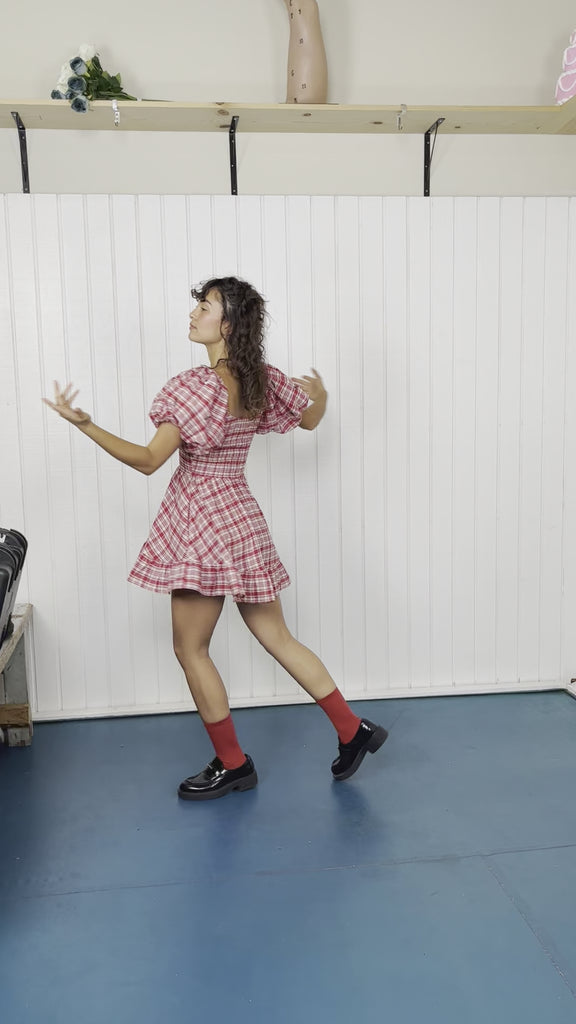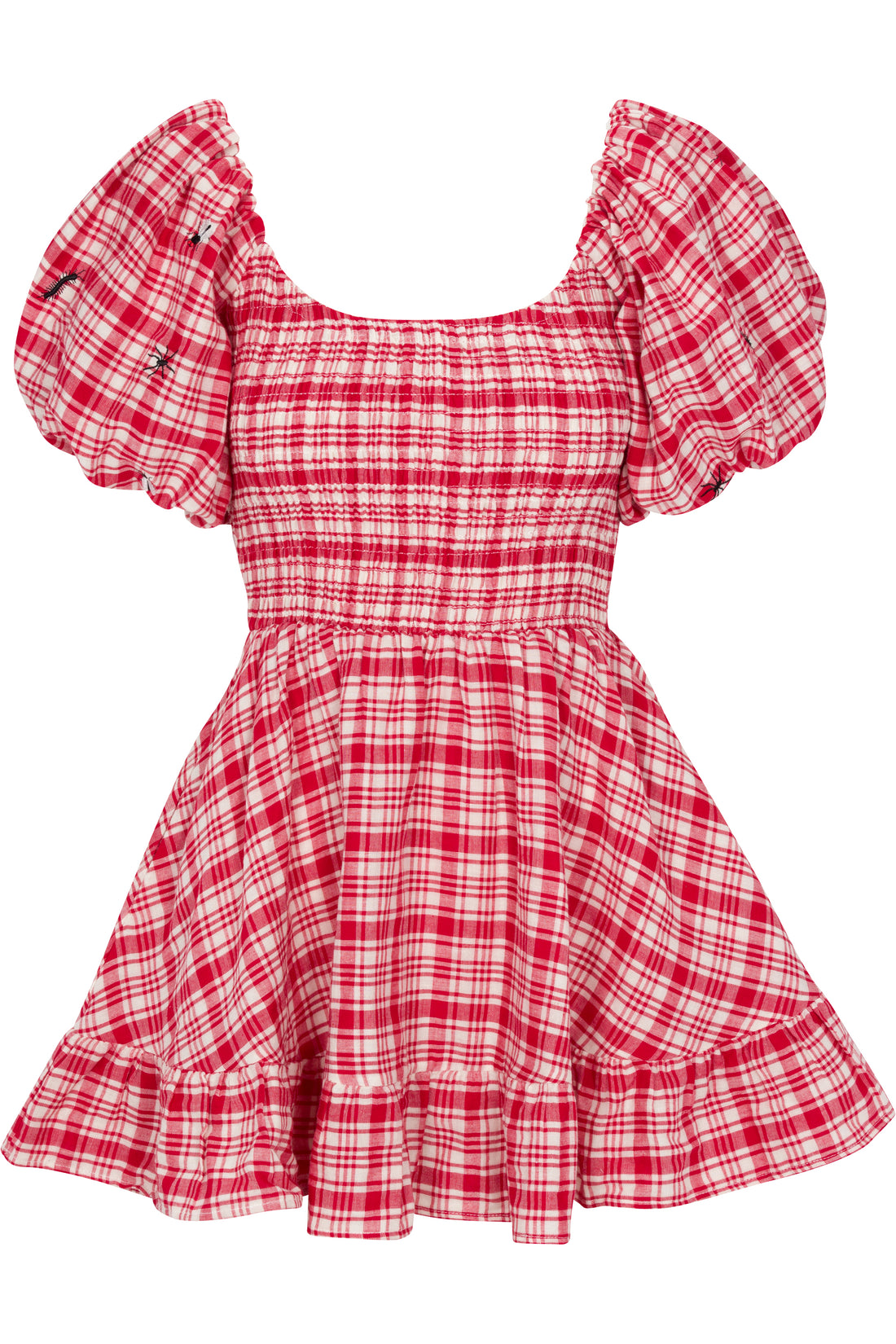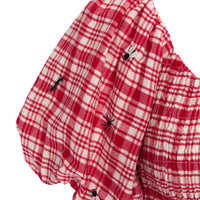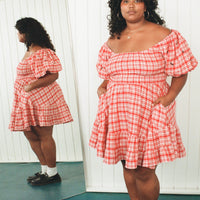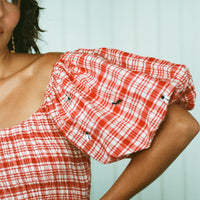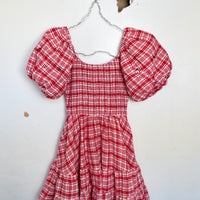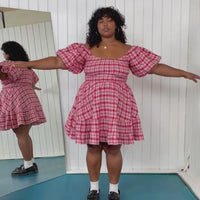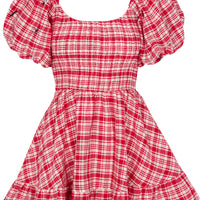 Imagine... A beautiful serene outdoor setting, a basket packed with delicious snacks, and you.. are the blanket... a irresistible and sexy blanket that is covered with ants. This dress is a shorter variation of the puff gown and it delivers. Works for day and night. Super soft breathable cotton that is ideal for summer and spring.  Or you can sleep in it. The only limits are your imagination.
SOLD OUT SIZES WILL BE BACK IN STOCK IN OCTOBER
DETAILS:

-100% cotton
- machine wash cold - machine dry 
-2 hidden side pockets
-Pull on dress- smocked back

-elastic on the cuffs and shoulders of the puff sleeves- can be worn on or off the shoulder
 -Fits true to size
Bodice is smocked so the bust and waist have 10" + of comfortable stretch.

XXS/XS - Bust: 21"-36", Waist: 18" -30", Skirt Length: 17.5"
S/M - Bust: 25"-39", Waist: 22" -34", Skirt Length: 18"
L/XL - Bust: 29"-43", Waist: 26" -39", Skirt Length: 18.5"
1X/2X - Bust: 34"-49", Waist: 30" -48", Skirt Length: 19"
3X/4X - Bust: 40"-59", Waist: 35" -52", Skirt Length: 21"
5X/6X - Bust: 50"-70", Waist: 45"-65", Skirt Length: 24"
Machine wash on cold and dry on low