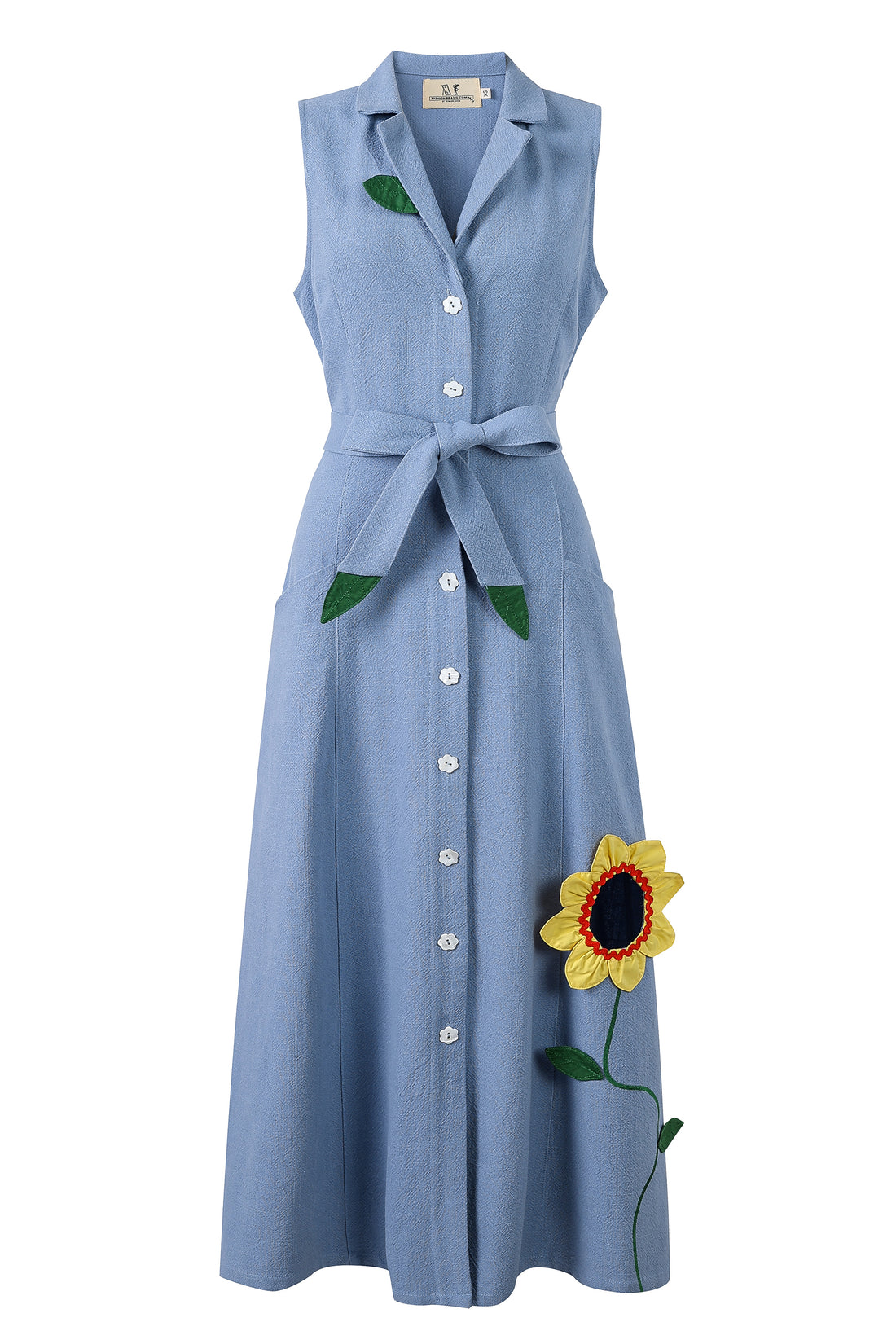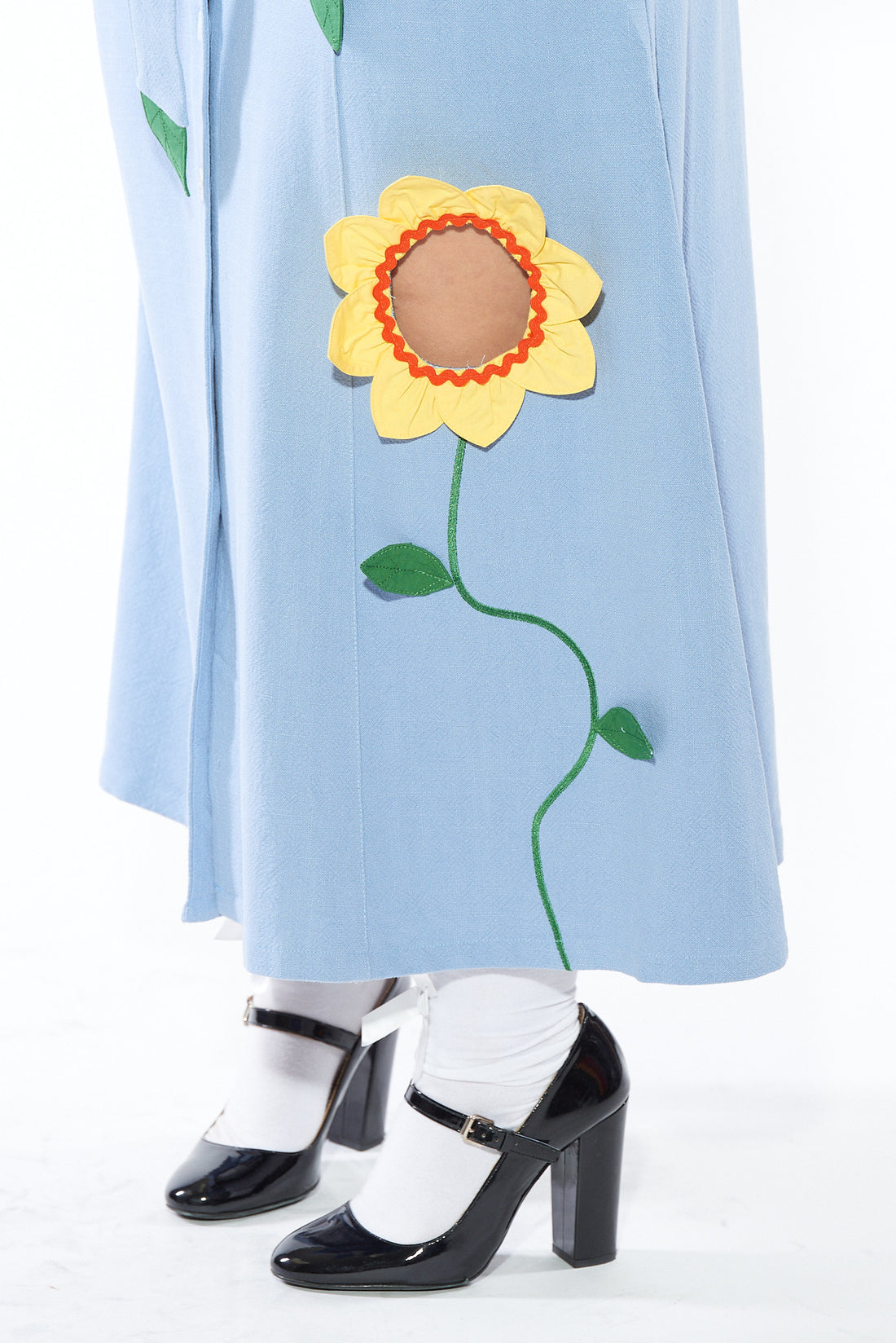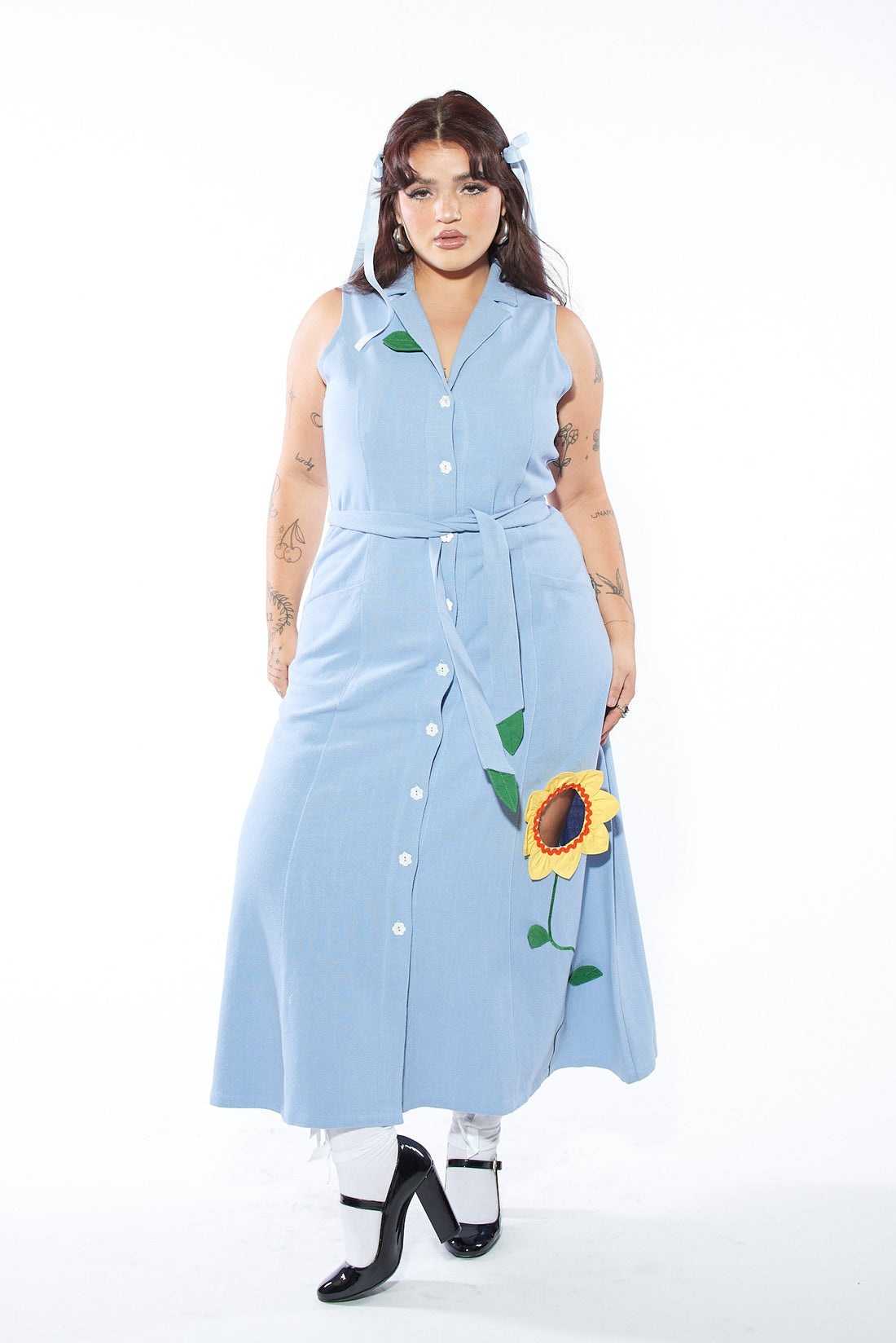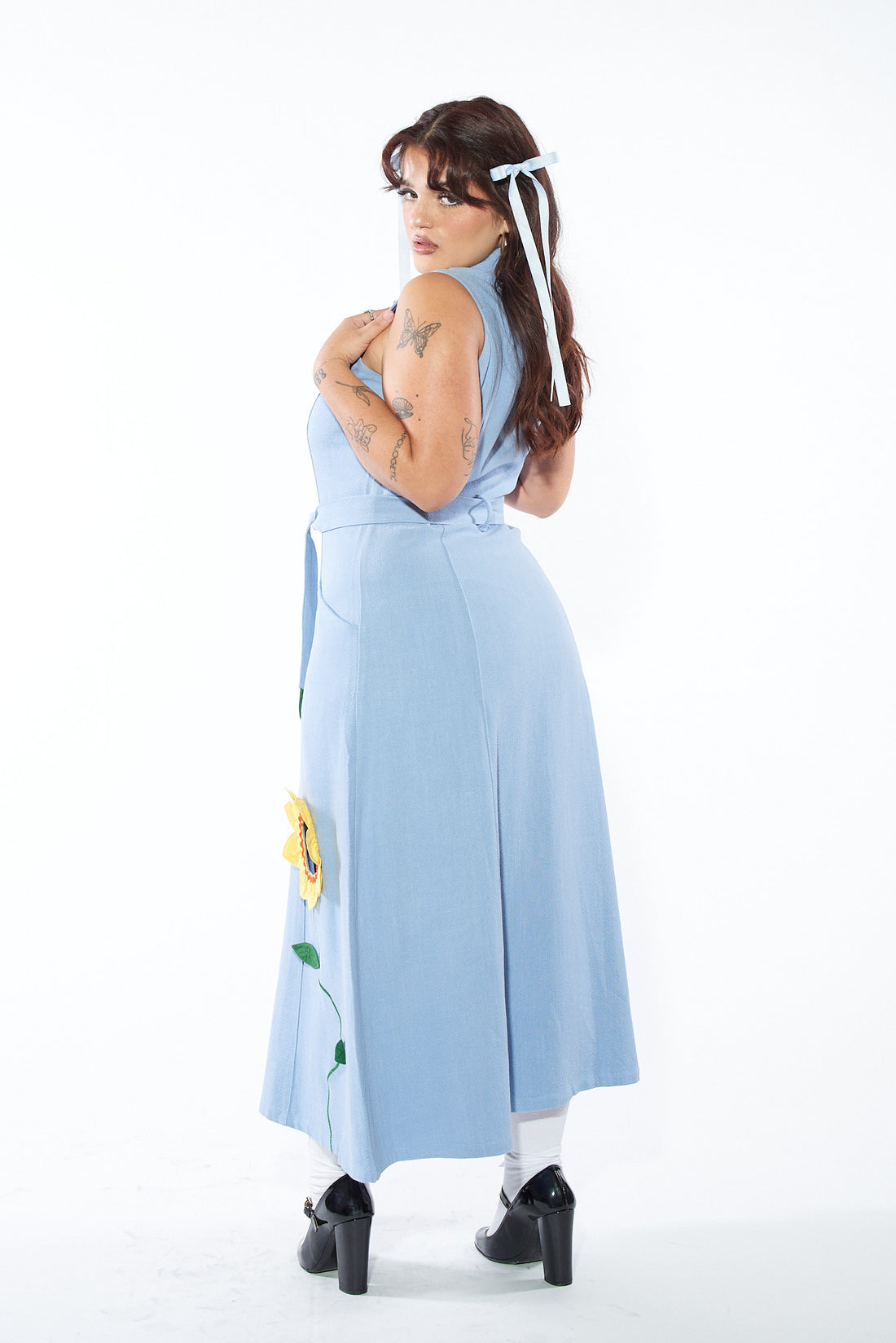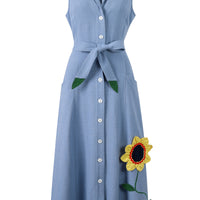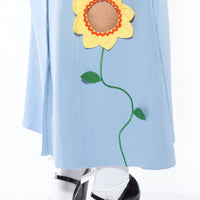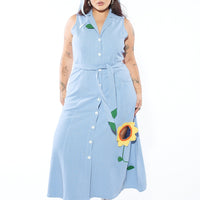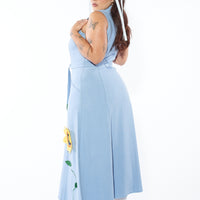 Ms. Honey Daisy Maxi Dress Blue
THIS DRESS HAS SOME BUTTON ISSUES SO IT IS ON SALE! SOME BUTTONS MIGHT FALL OFF. I HAVE NO CLUE HOW THIS HAPPENED SO DRESSES ARE DISCOUNTED. PLEASE FORGIVE ME.
The perfect dress for the funky art teacher. Just a little bit of skin - you don't want to cause a controversy.
DETAILS:
-Thin Linen
-Daisy Cutout and Leaf Appliques 
-Abalone Buttons
-Removable Waist Tie with Attached Belt Loops
-Maxi Length
NO RESTOCK
XS: Bust: 37" Waist: 29.25" Length: 51"
S: Bust: 38.75" Waist: 31.25" Length: 51.25"
M: Bust: 40.5" Waist: 33.75" Length: 51.75"
L: Bust: 42.5" Waist: 35.5" Length: 52"
XL: Bust: 46" Waist: 38" Length: 52.5"
1X: Bust: 50" Waist: 43.5" Length: 53"
2X: Bust: 53.5" Waist: 47" Length: 53.5"
3X: Bust: 56.5" Waist: 50.5" Length: 54"