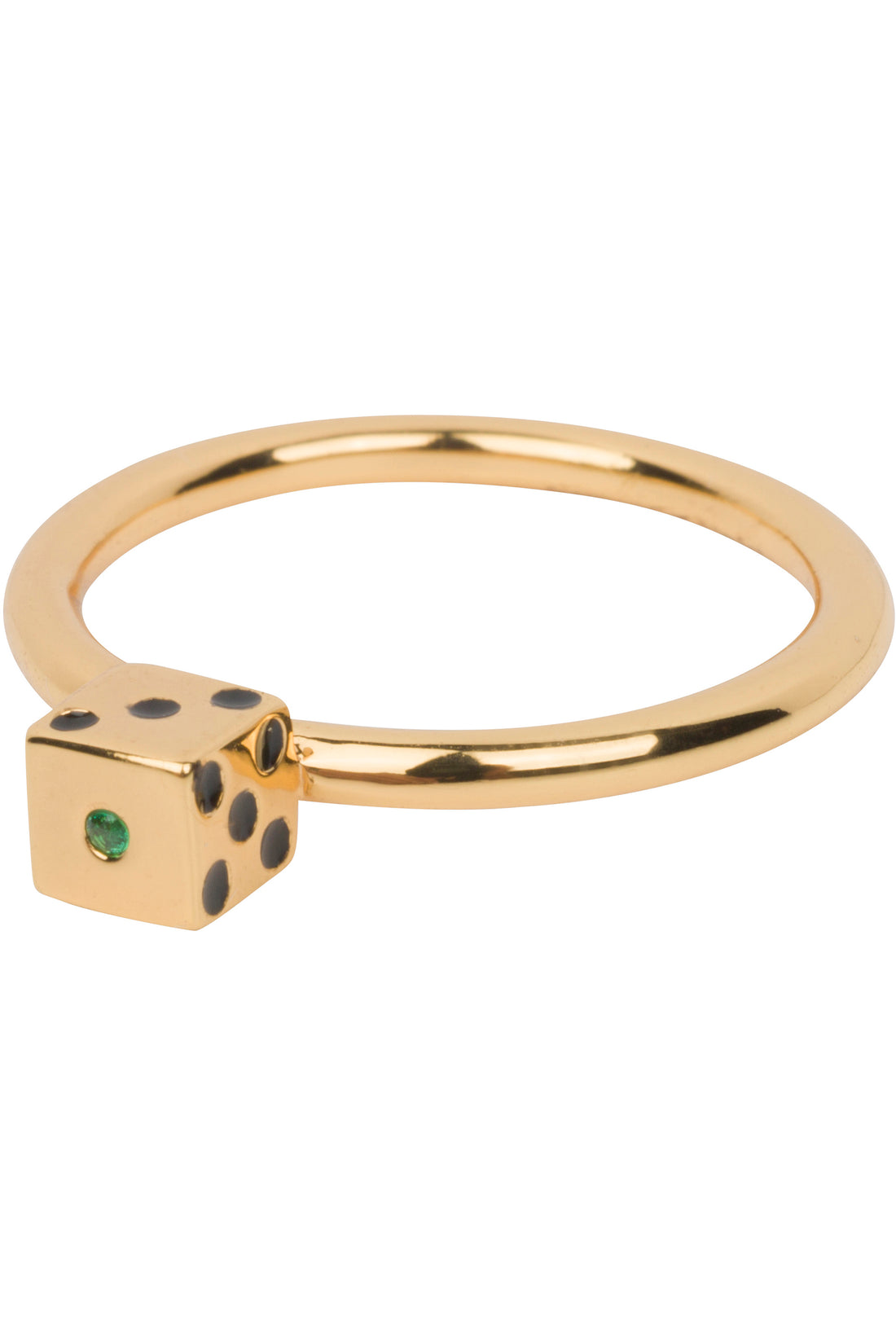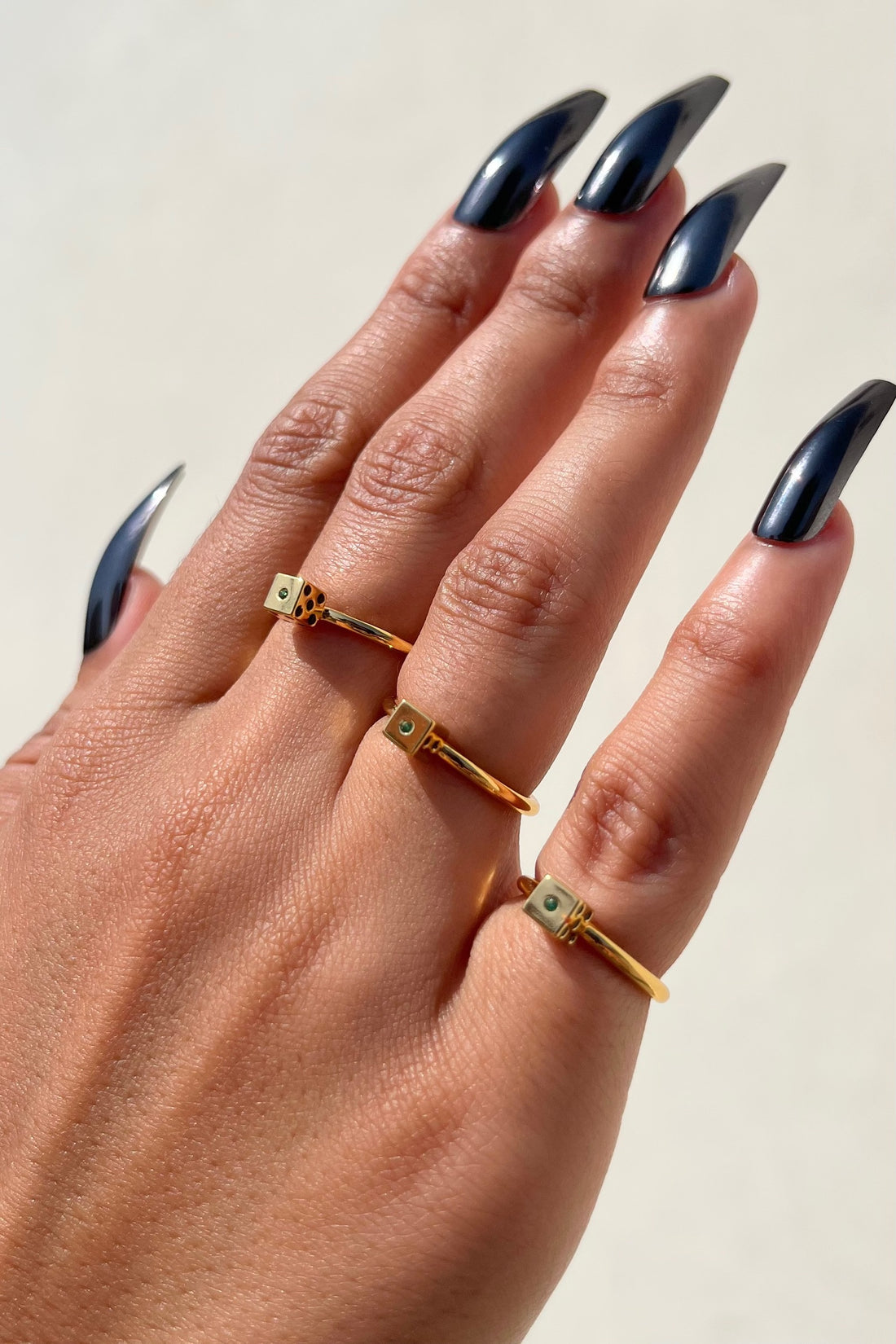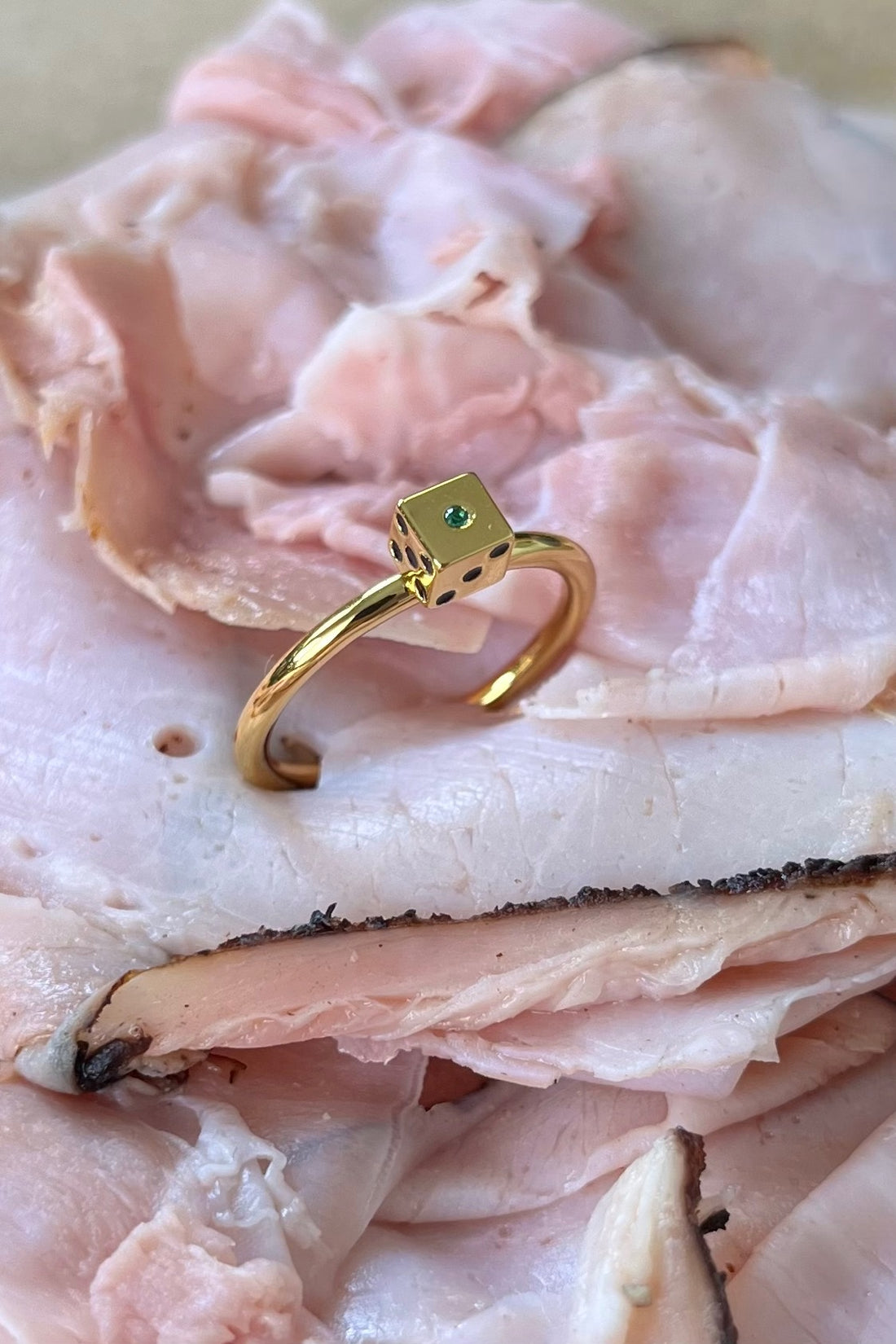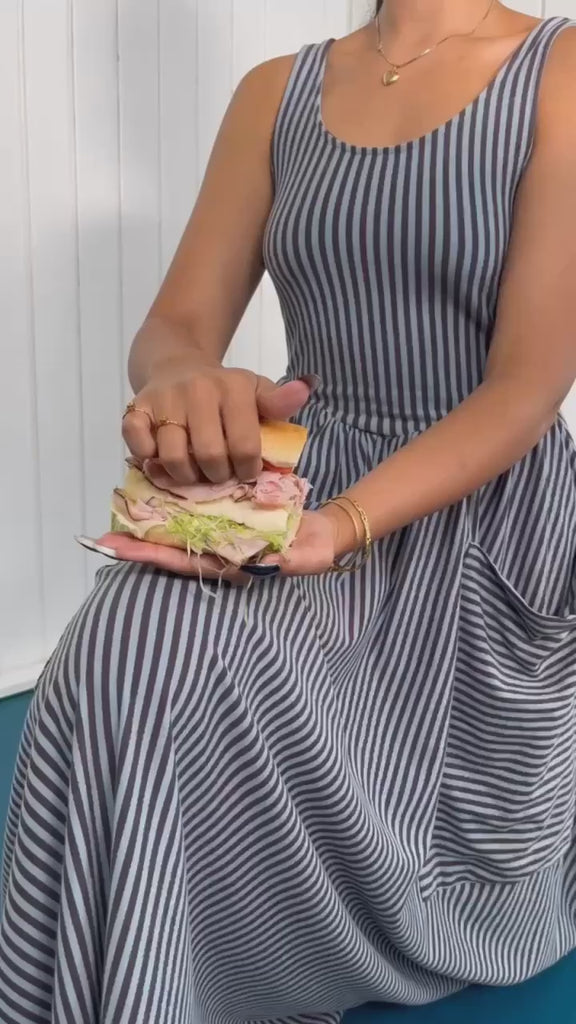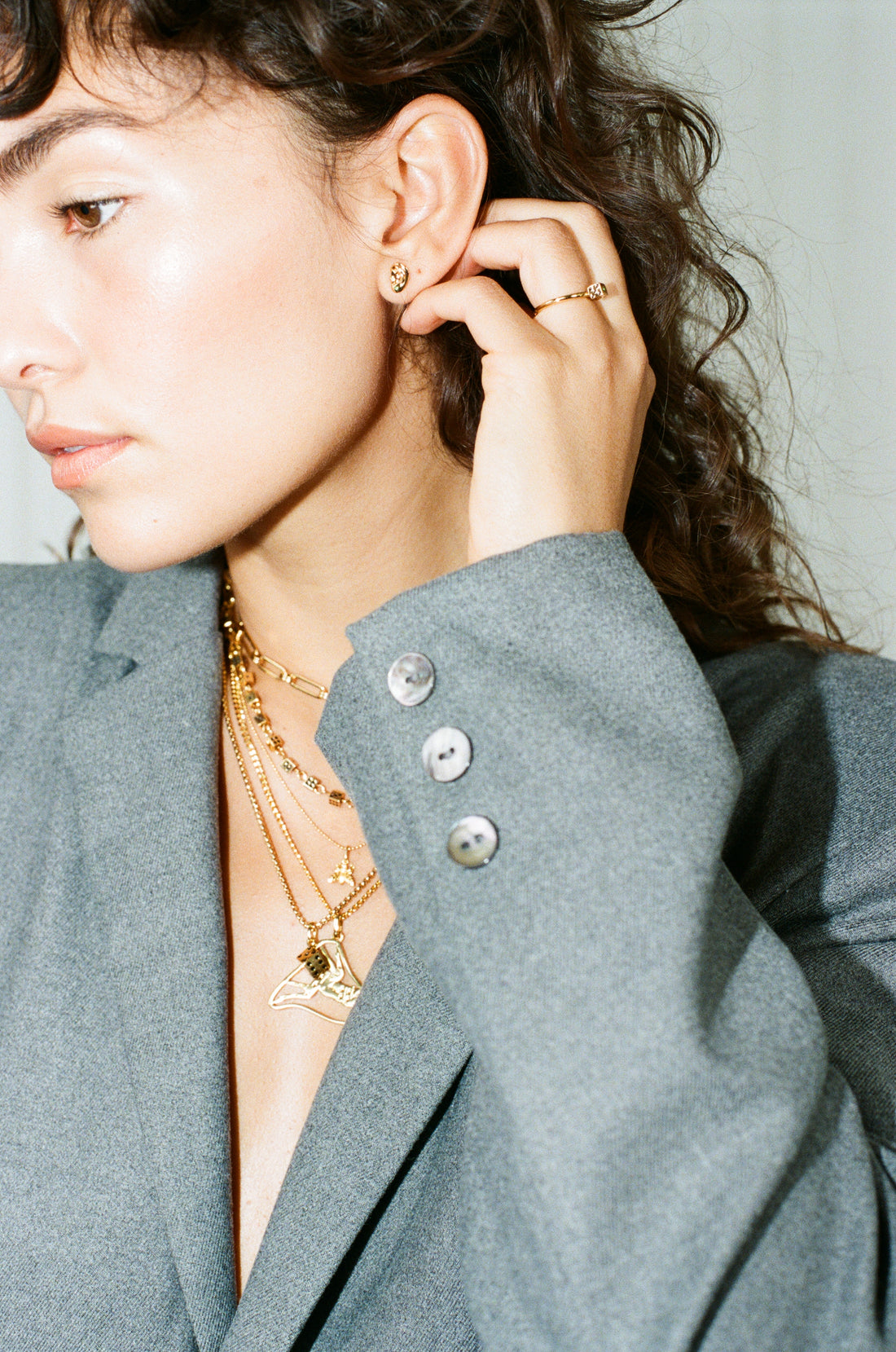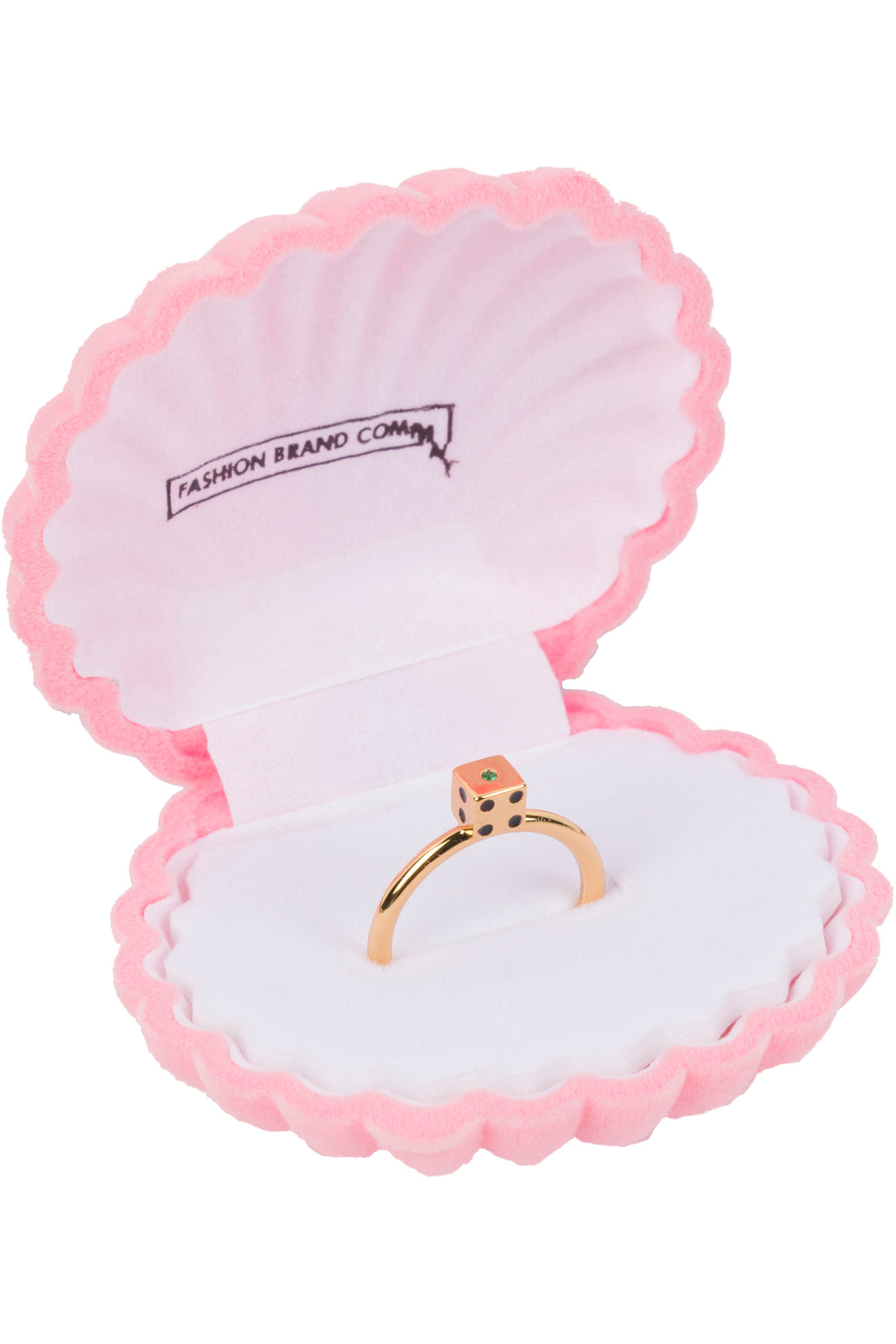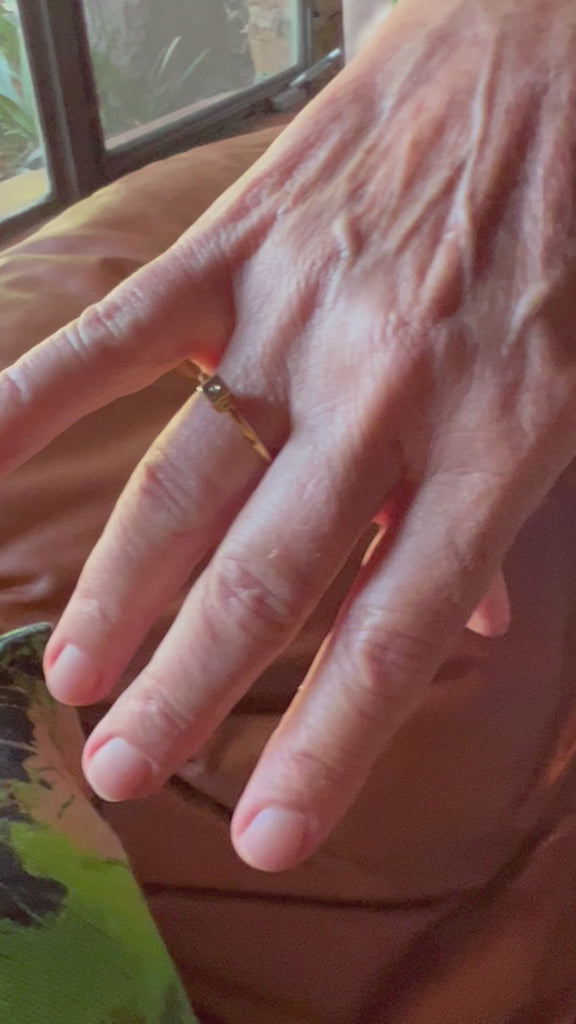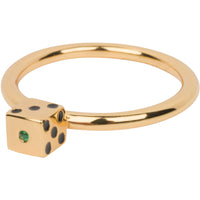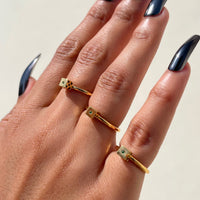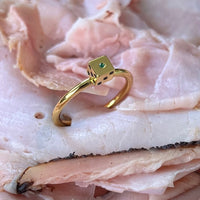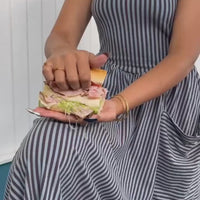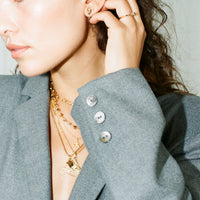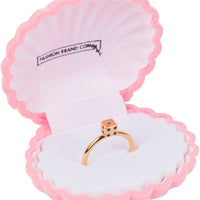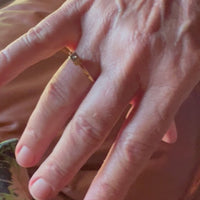 Lucky Emerald ring 18K gold filled
A very lucky ring found in a sandwich. Turns out to be 18K gold filled with a real emerald for the "1" side of the die. The sandwich was ham and cheese. 
DETAILS:
-Comes packaged in a shell ring box.
- Gold is one of the best metals for sensitive skin. "Gold filled" means these pieces are lined with a thick layer of gold  that won't tarnish or fade like gold-plated jewelry. It's very worth the extra cost if you like to wear your jewelry all the time and never take them off (even in the shower).