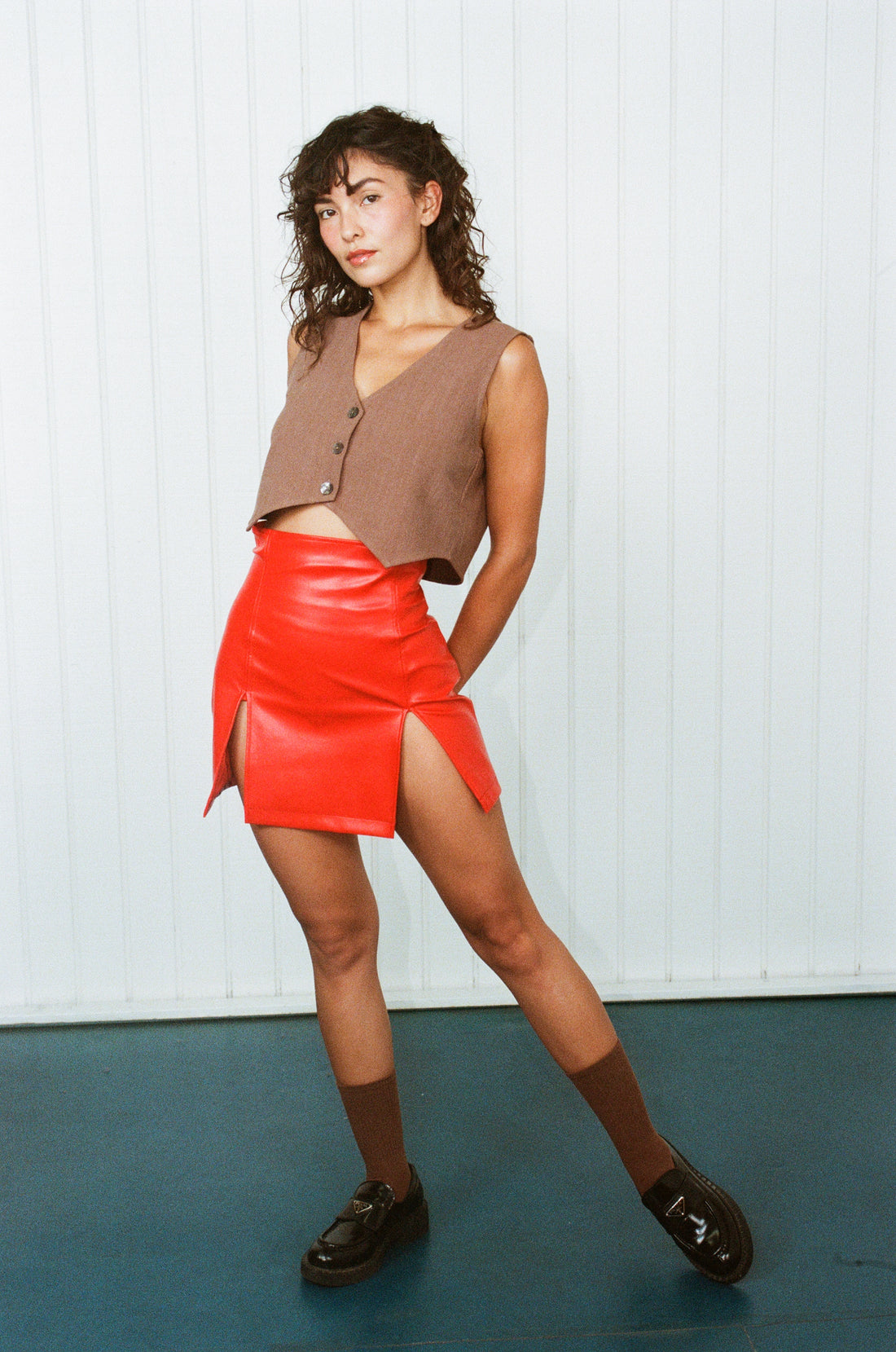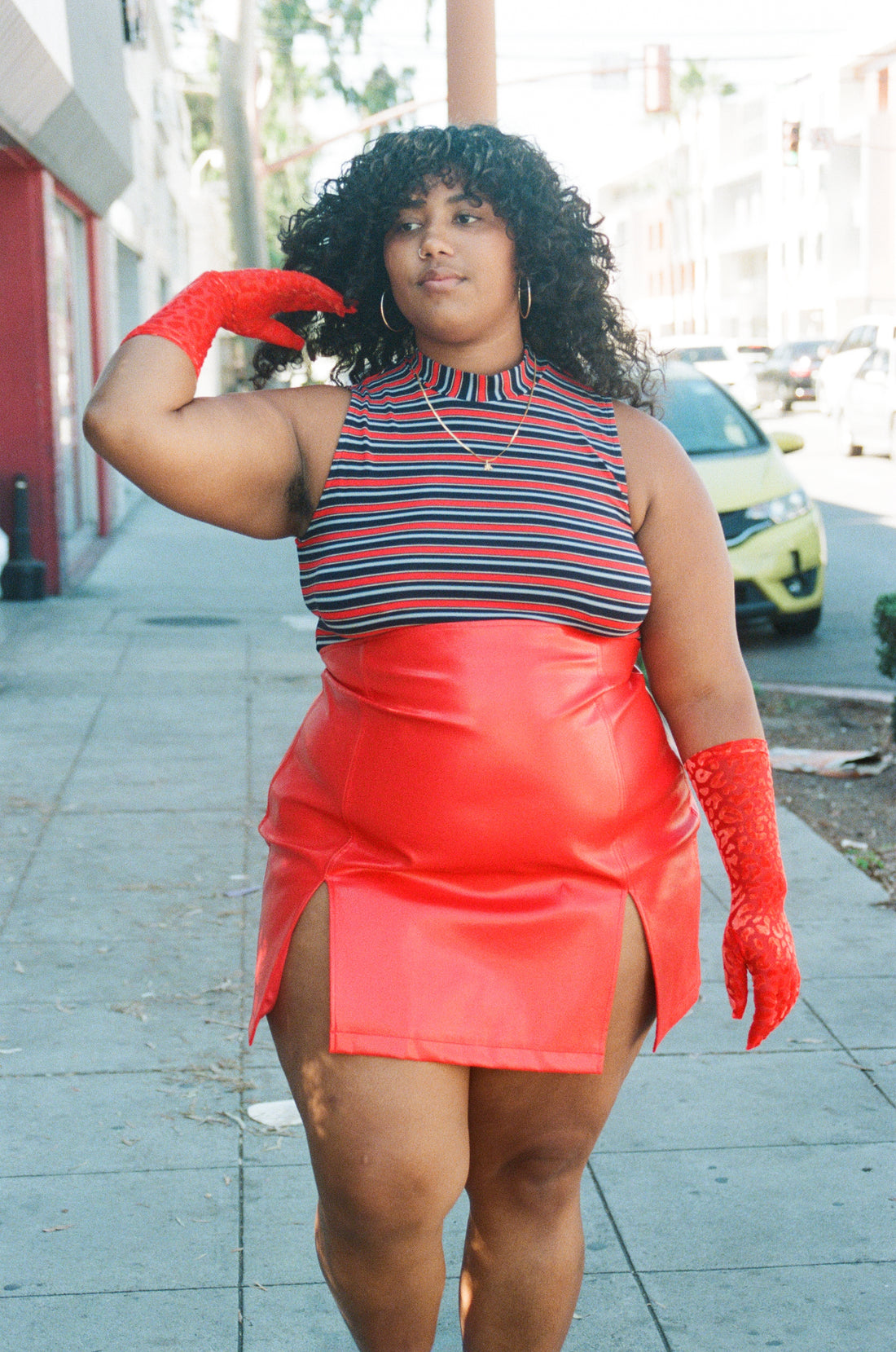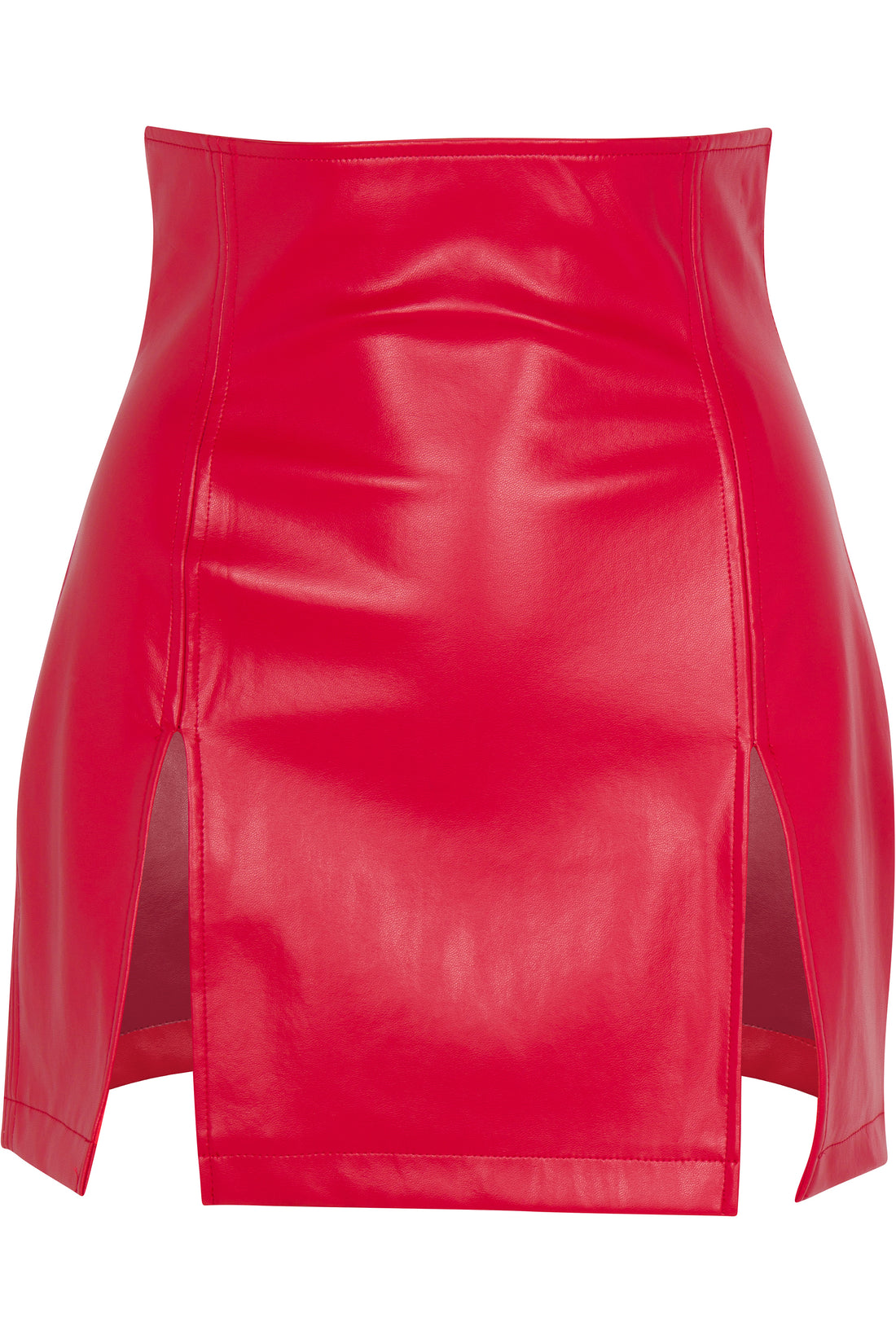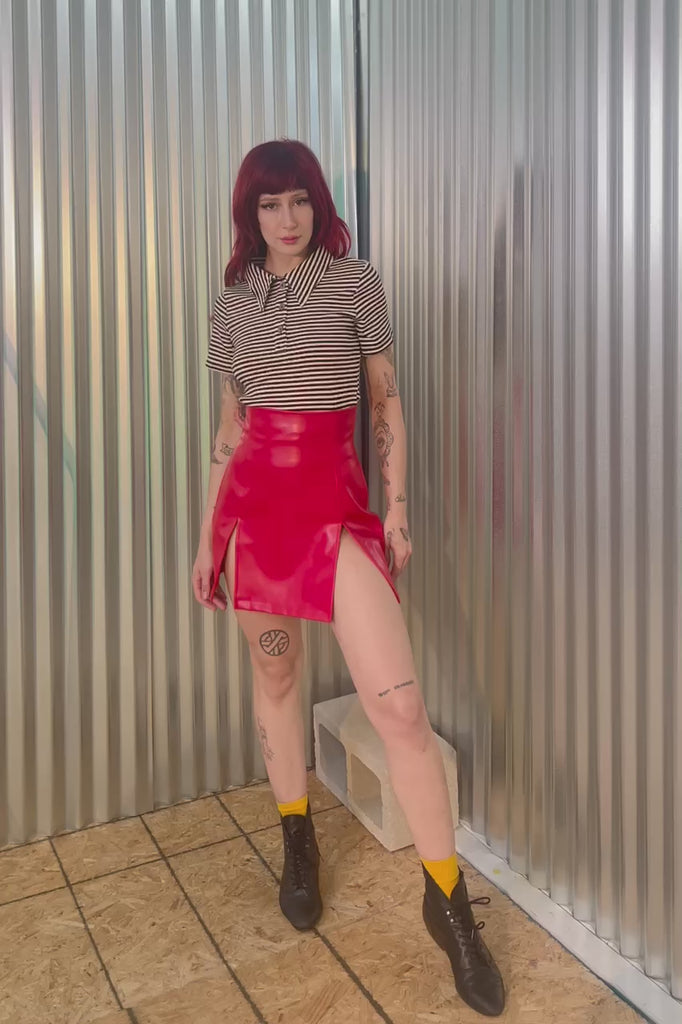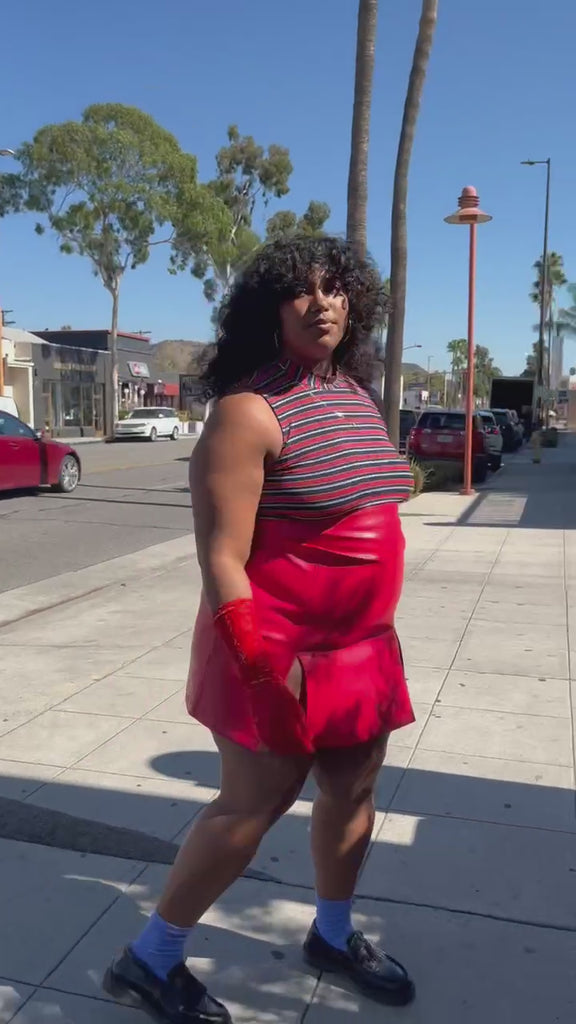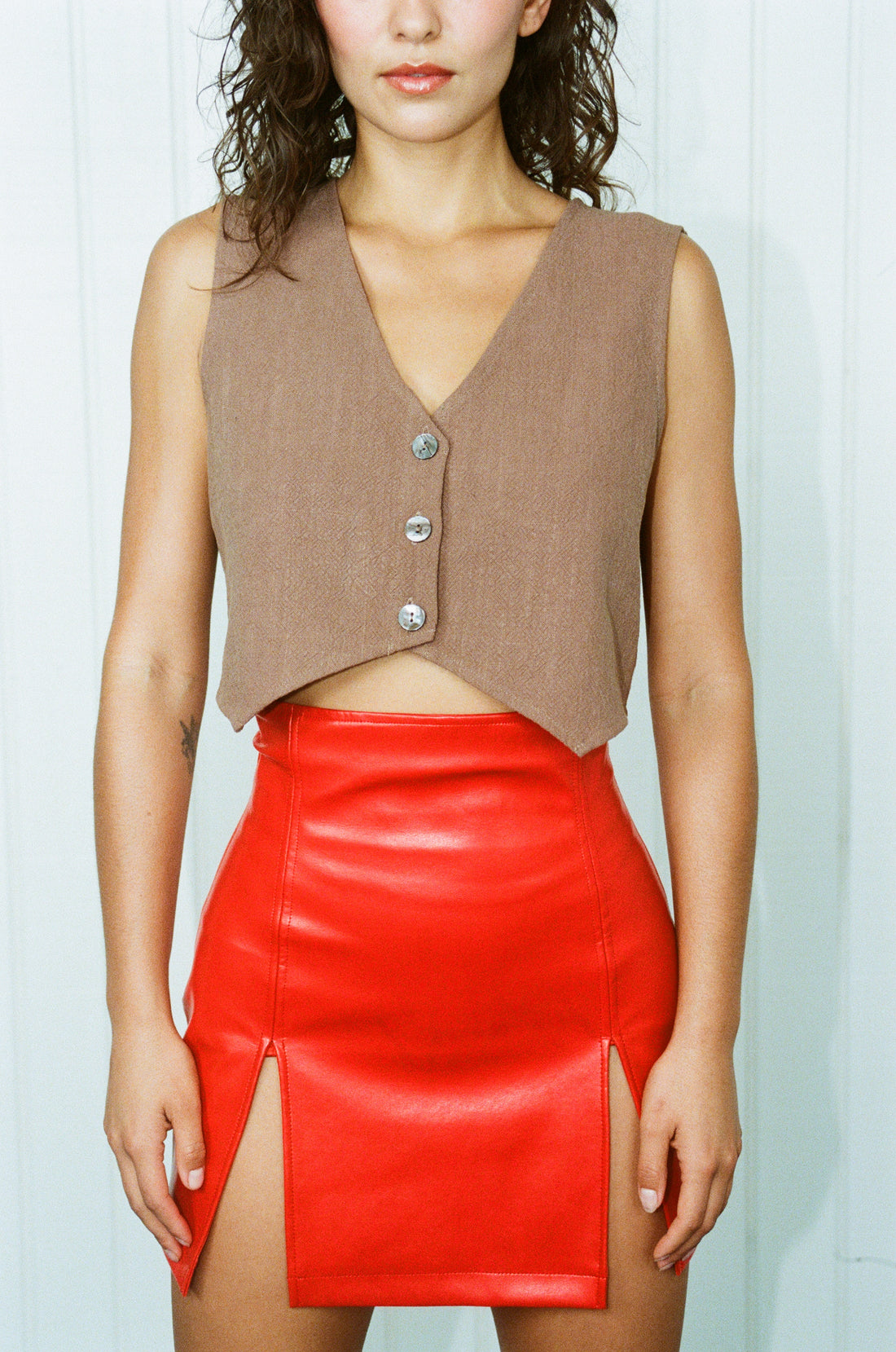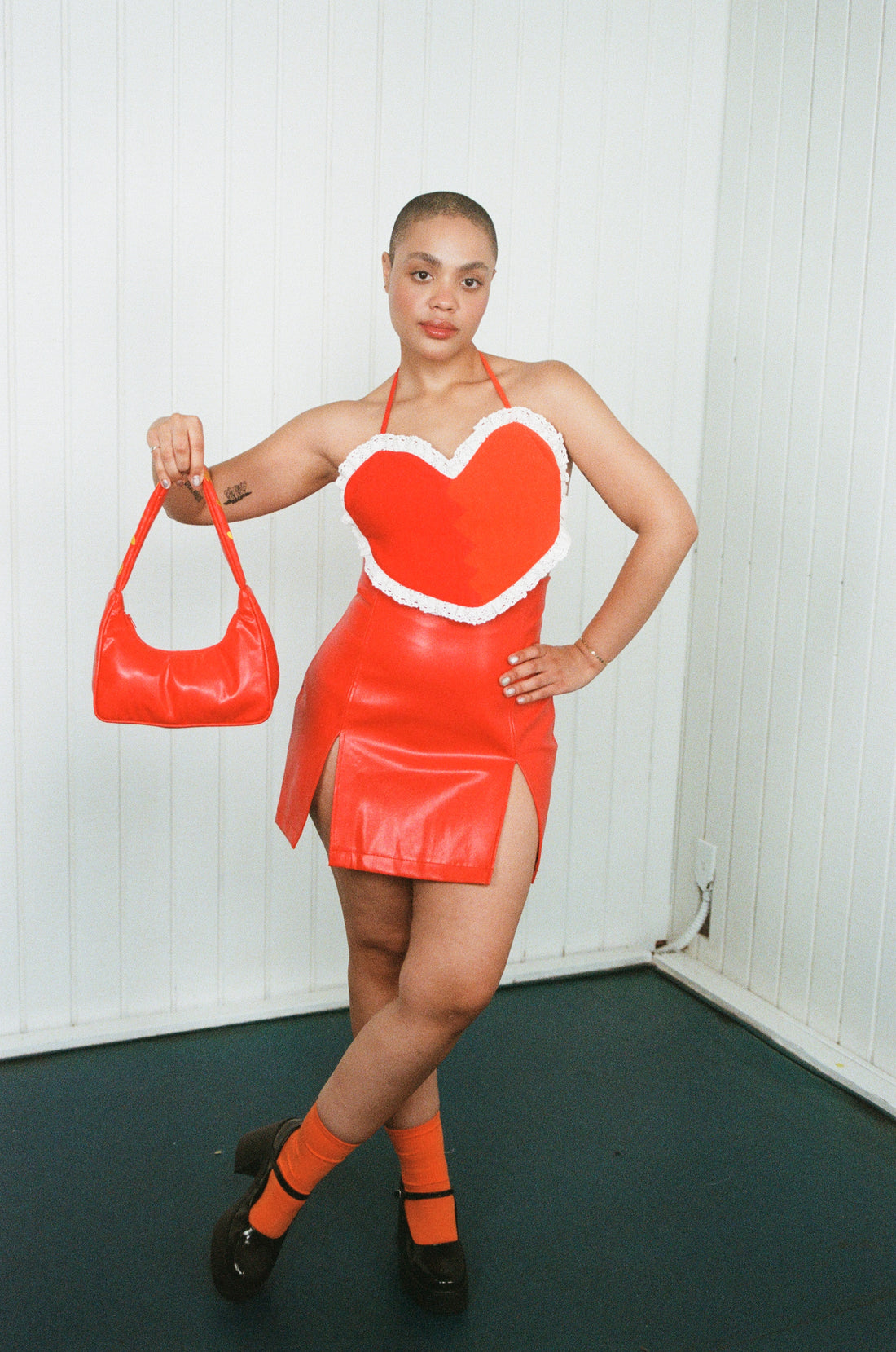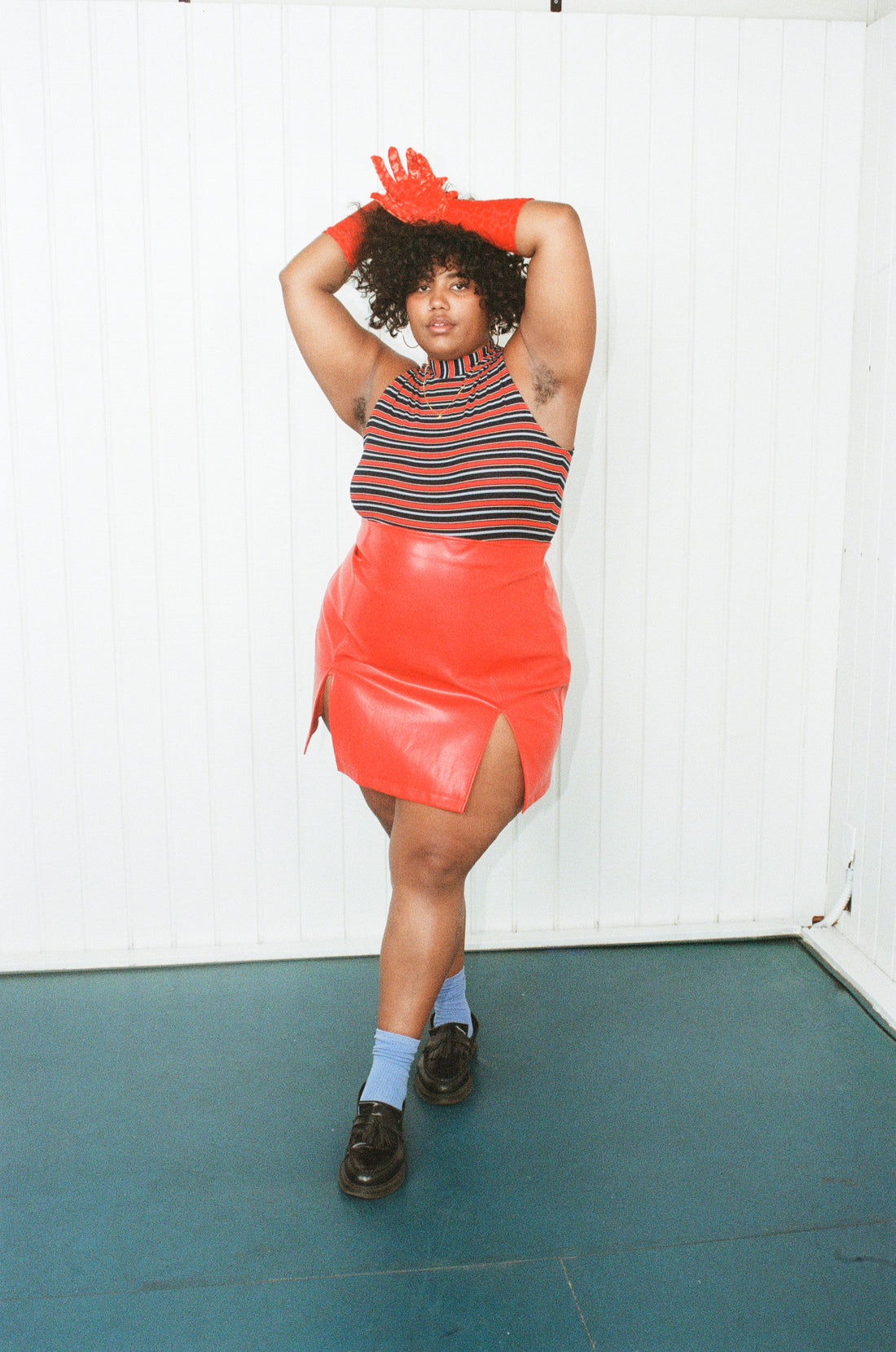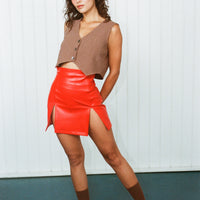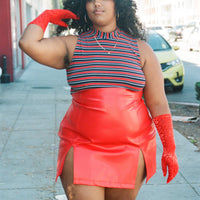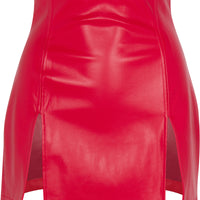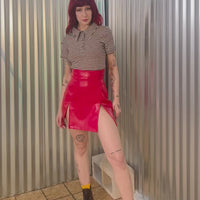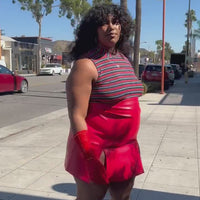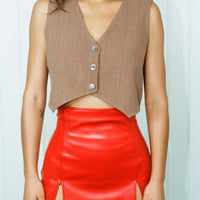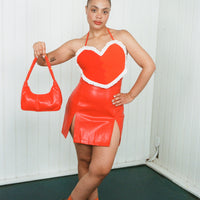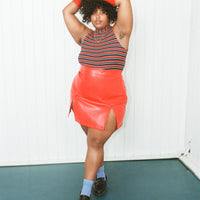 Faux Plant Leather Baby Bel Mini Skirt Red
The fit on this skirt is unreal. It flares out over the butt and thighs and has two slits down either thigh for maximum mobility. This is made of a new "eco leather". It feels like real leather and unlike other faux leather fabrics, it's made from plant waste instead of plastics. It's also much sturdier than most fake leathers so you wear it forever and then hand it down to your offspring or favorite young person. 
Details:
-Made from plant eco leather that feels so close to the real thing. Very pricey! Very Responsible!
-Ykk center back zipper closure
XS: Waist: 26" Hip: 39" Length: 17"
S: Waist: 28" Hip: 40" Length: 17.5"
M: Waist: 30" Hip: 42" Length: 18"
L: Waist: 33" Hip: 44" Length: 19"
XL: Waist: 35" Hip: 46" Length: 19.5"
2XL: Waist: 38" Hip: 50" Length: 20"
3XL: Waist: 42" Hip: 52" Length: 21"
4XL: Waist: 45" Hip: 56" Length: 22"
5XL: Waist: 50" Hip: 60" Length: 23"
The safest way to clean it is washing it inside out in cold water either by hand or on a delicate cycle and letting the garment hang dry.

We were able to quickly steam the PU leather directly to remove wrinkles, but recommend you do not expose it to heat for extended periods.