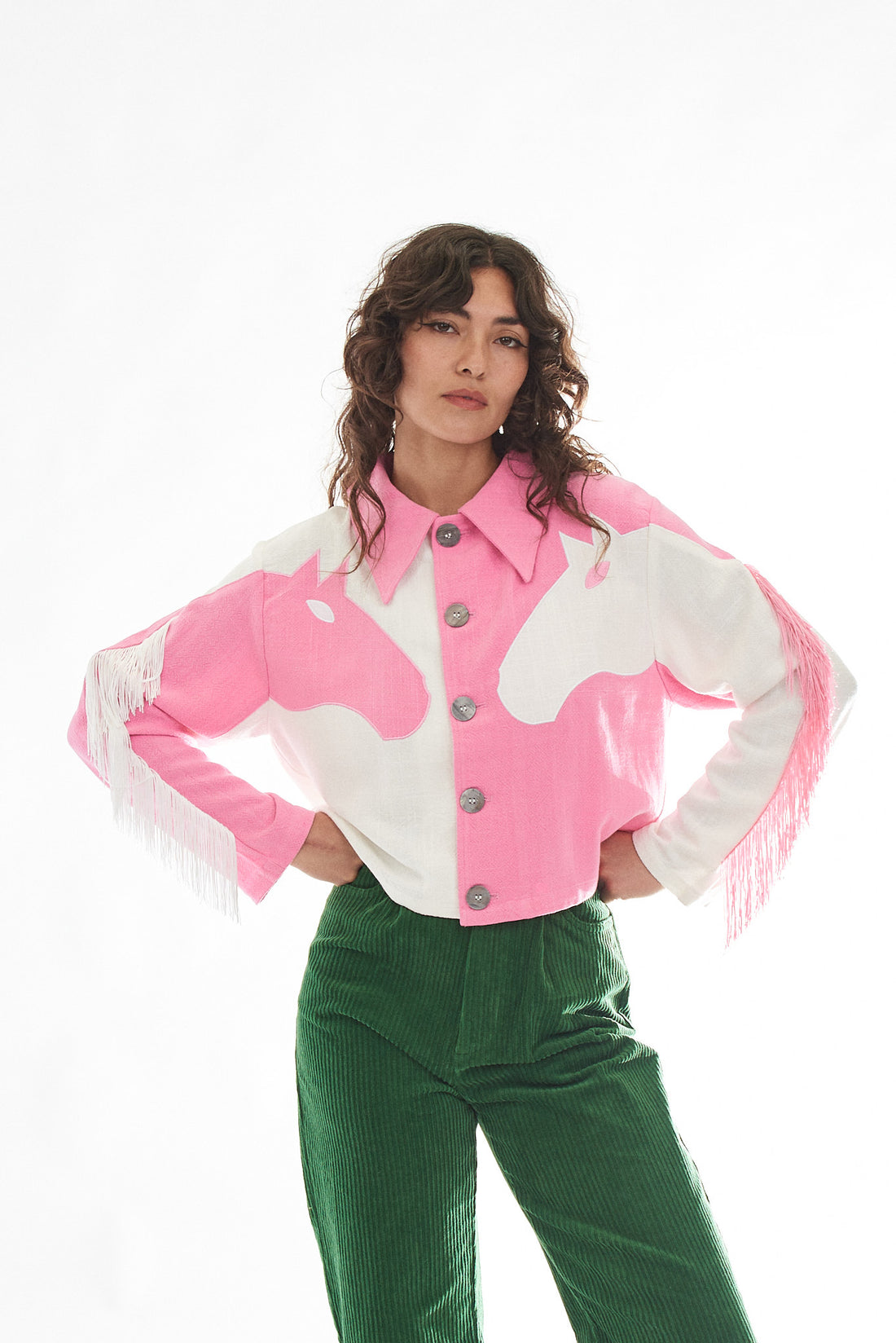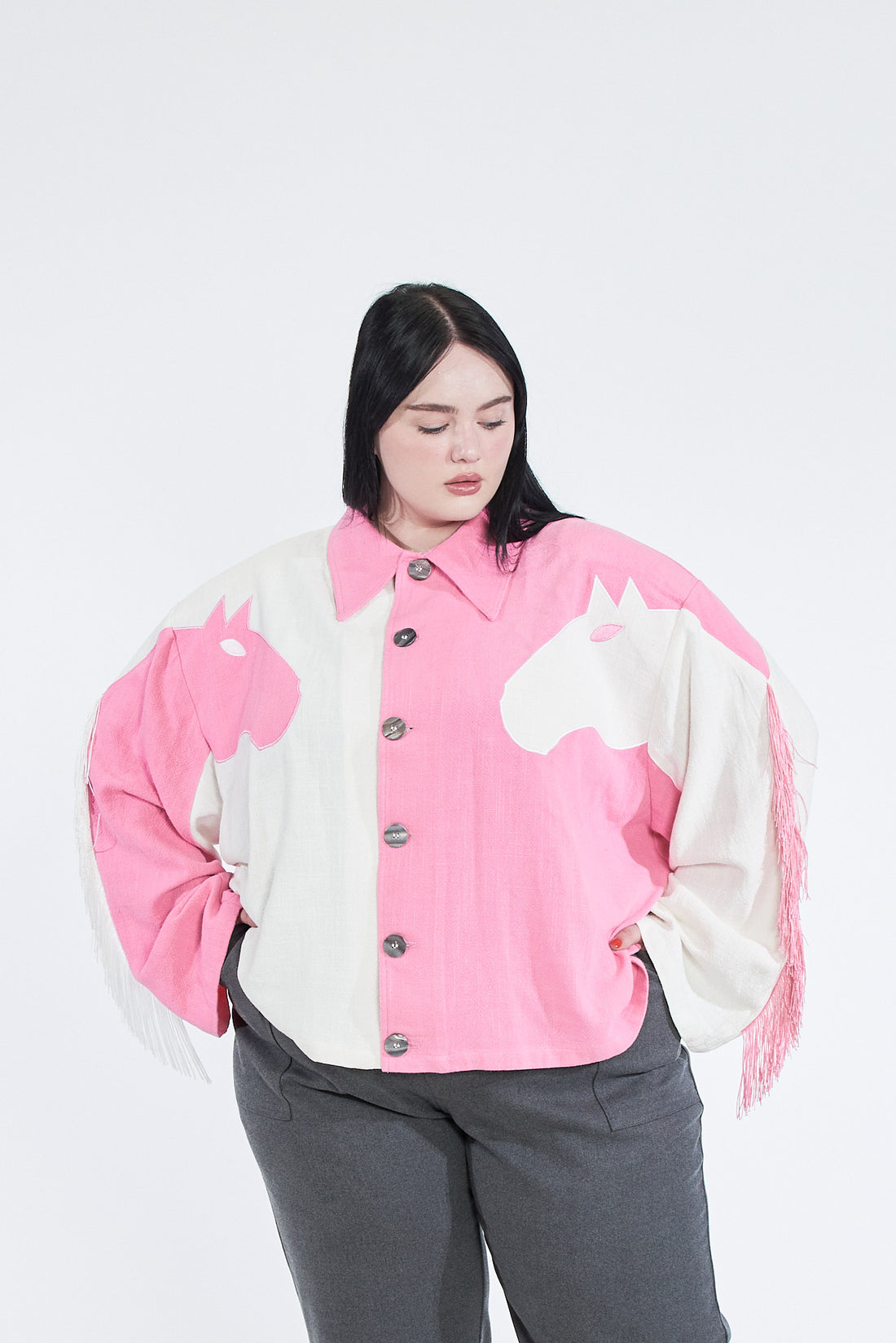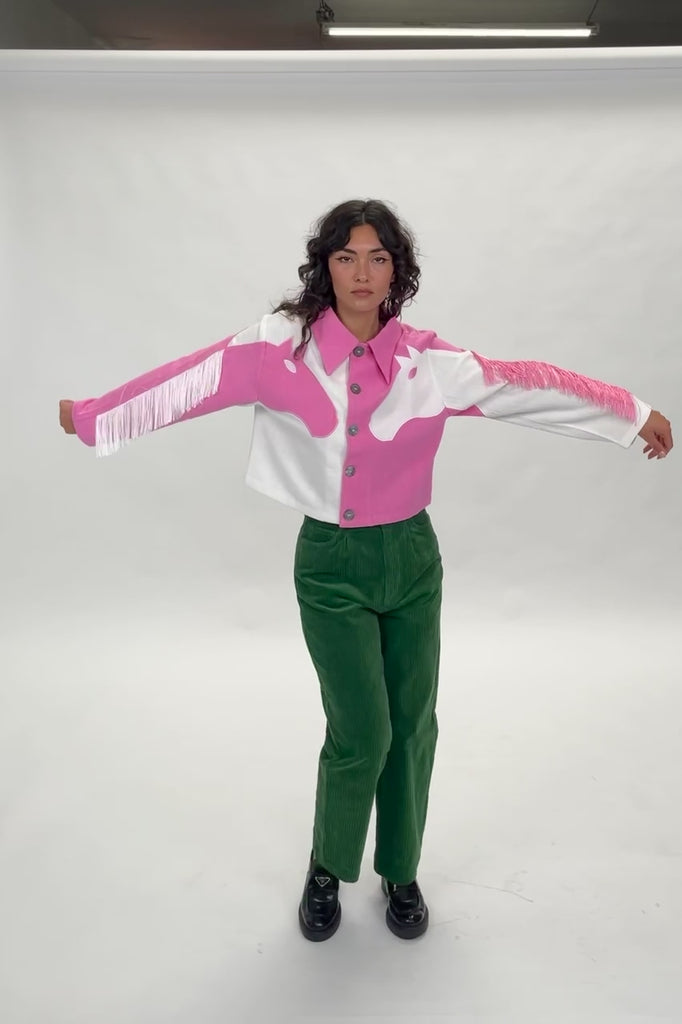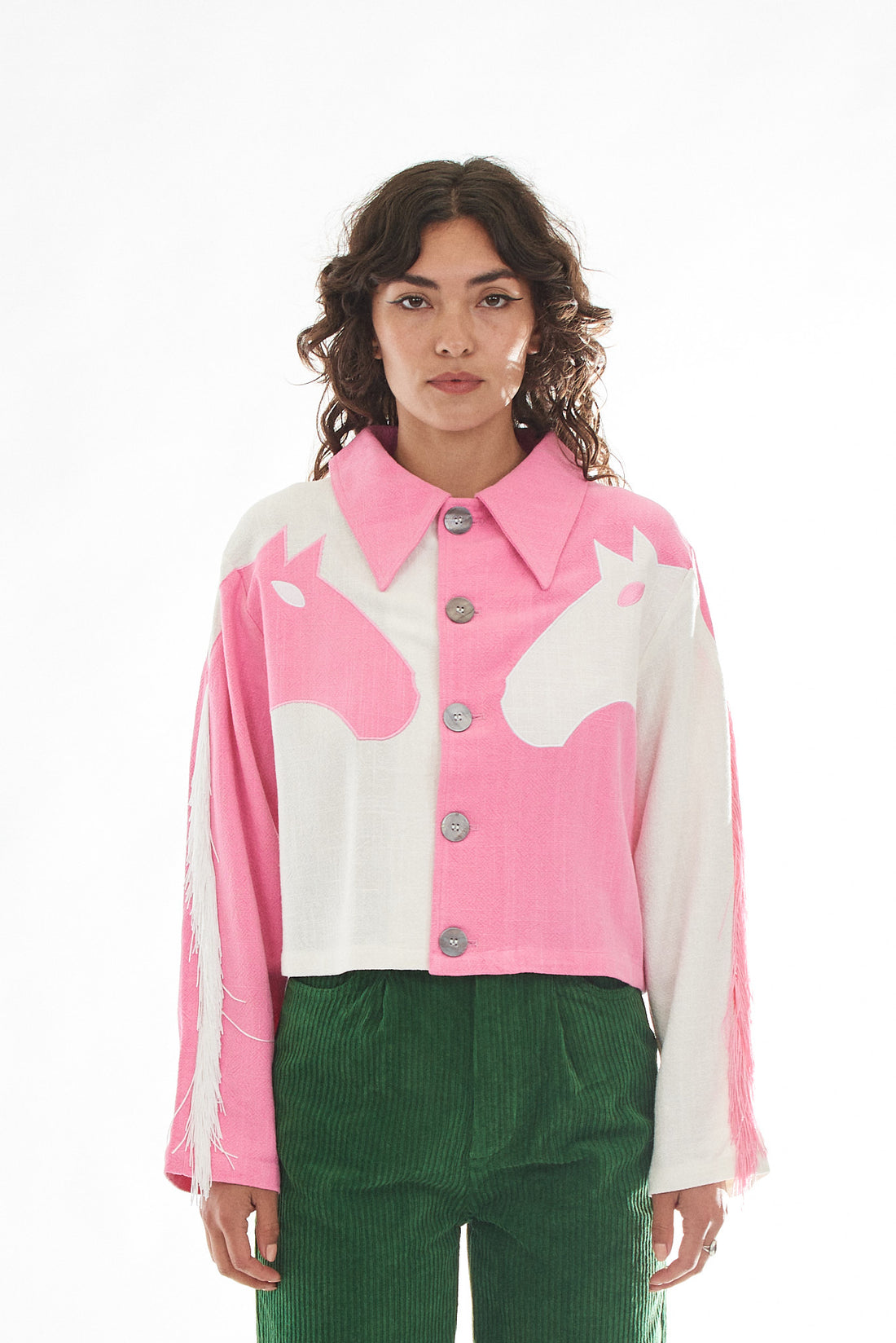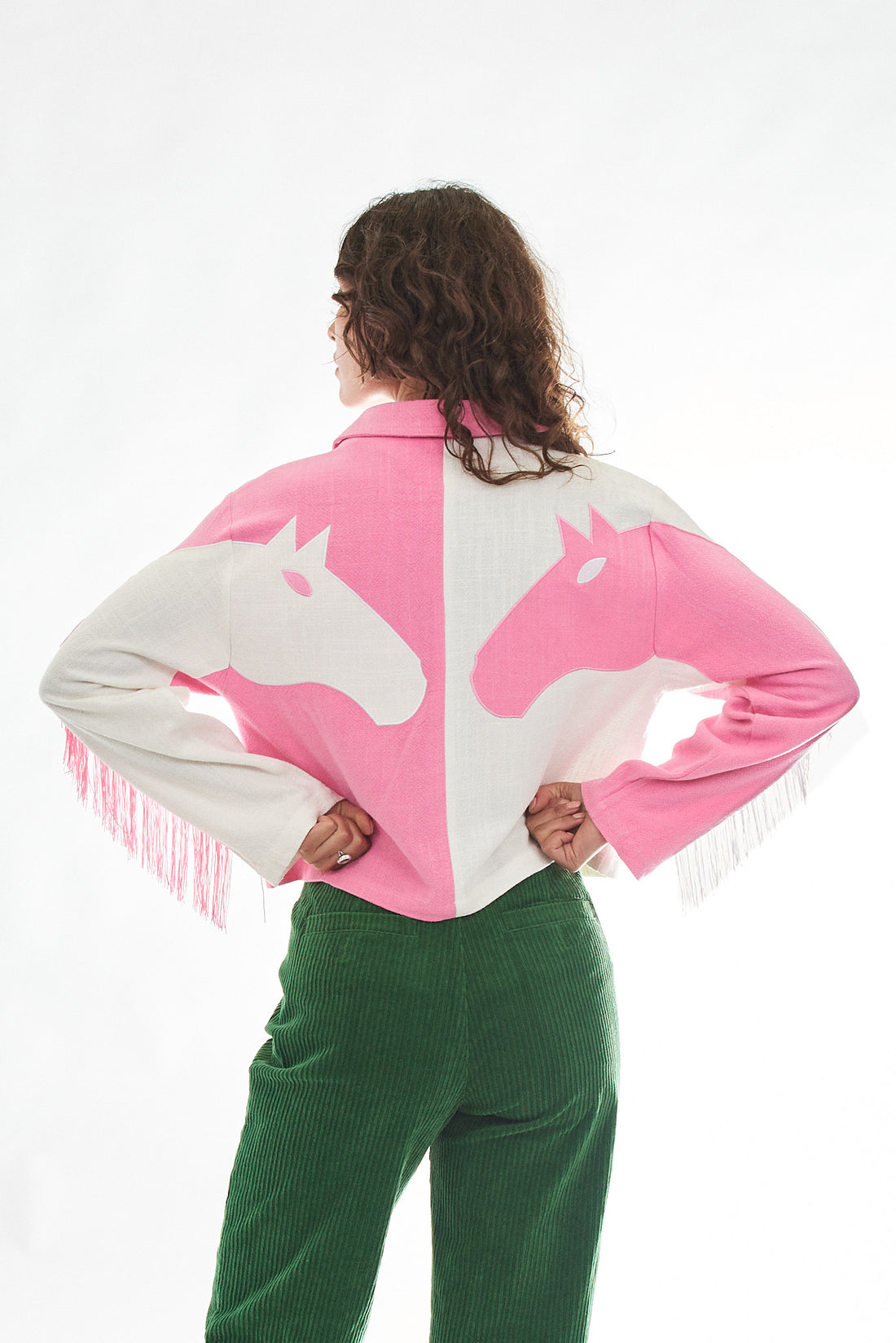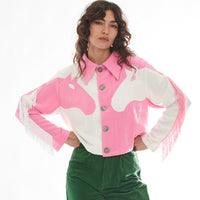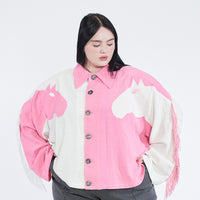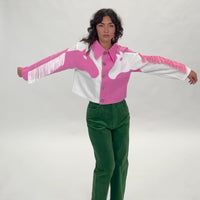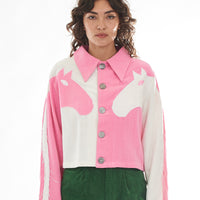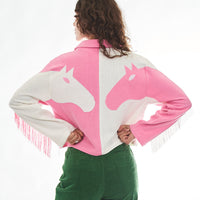 Dueling Horses Linen Crop Jacket Pink/White
The dueling horses have found themselves in a strawberry vanilla swirl.  This sturdy jacket is made of 100% linen with mother of pearl buttons. The fit is boxy and cropped and flowing fringe goes down each arm. This is part of a limited batch so hop on it.
DETAILS:

-fit is very boxy and cropped
-100% linen

-Mother of pearl buttons
-fringe on the sleeves


XS/S: Bust: 40" Length: 18.5"
M/L: Bust: 46" Length: 20.5"
XL/1X: Bust: 54" Length: 23"
2X/3X: Bust: 62" Length: 26"
4XL/5X: Bust: 70" Length: 29"


fringe in theory should be okay in the wash BUT I cannot guarantee fringe will be safe in every machine (some are evil) so i technically have to say this jacket is dry clean only