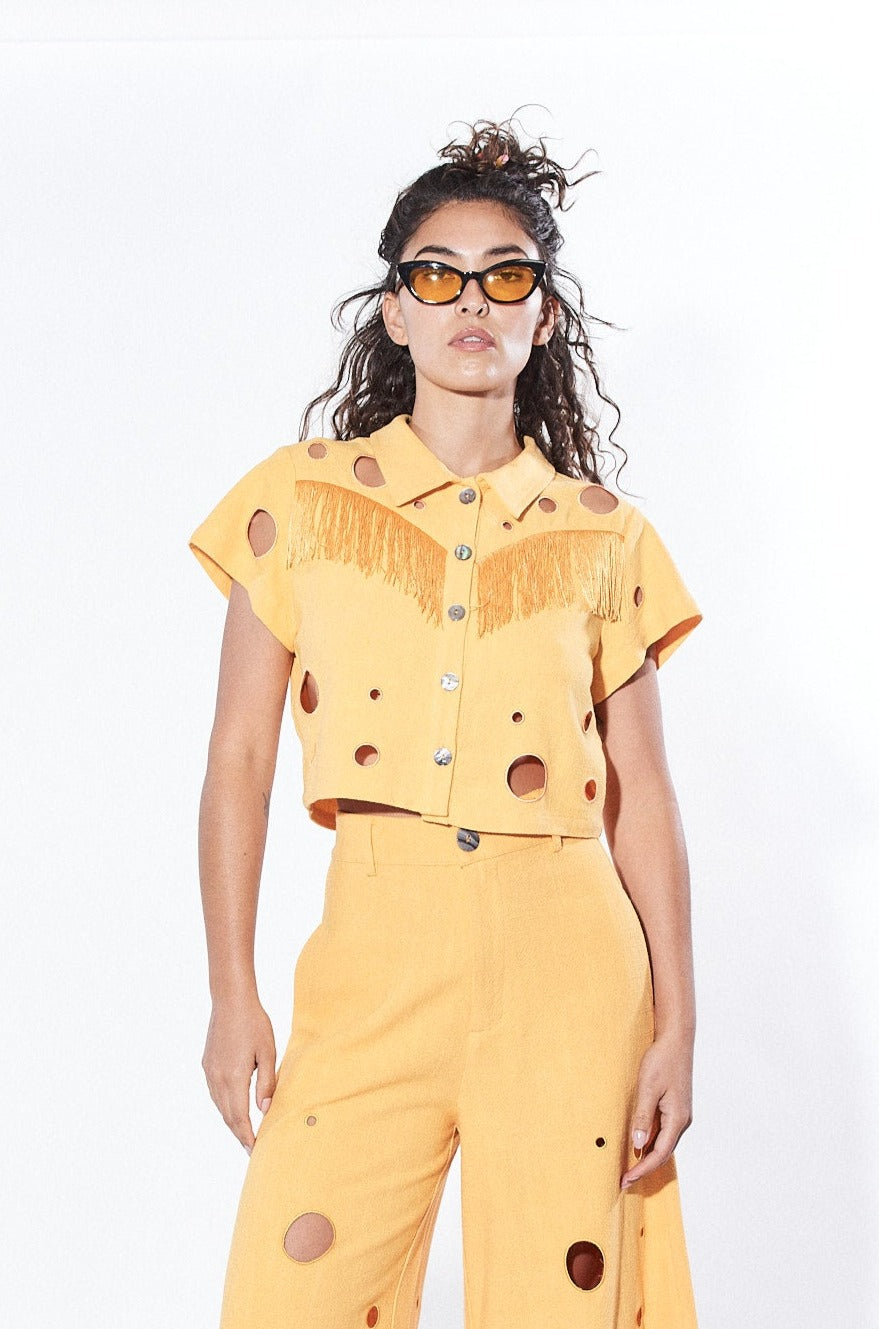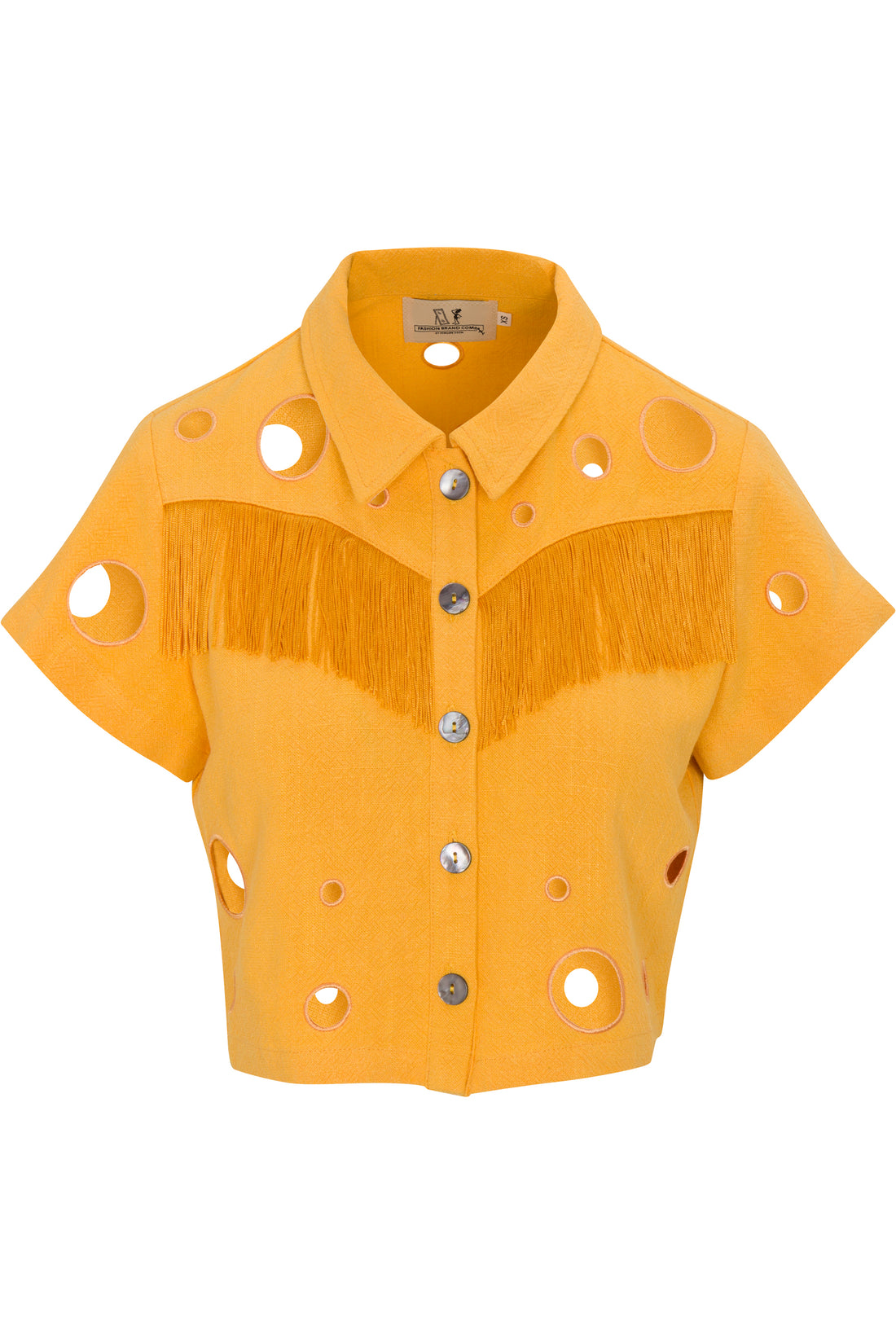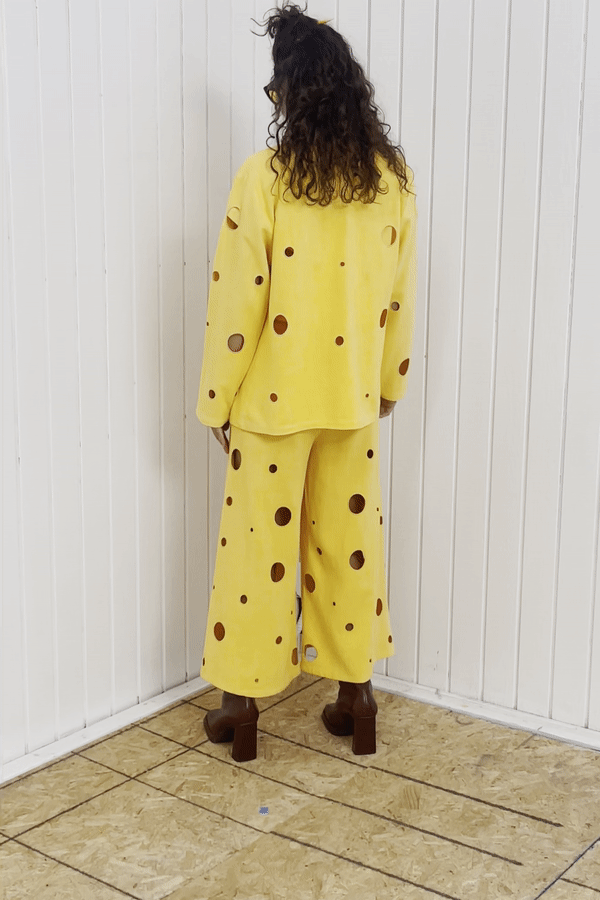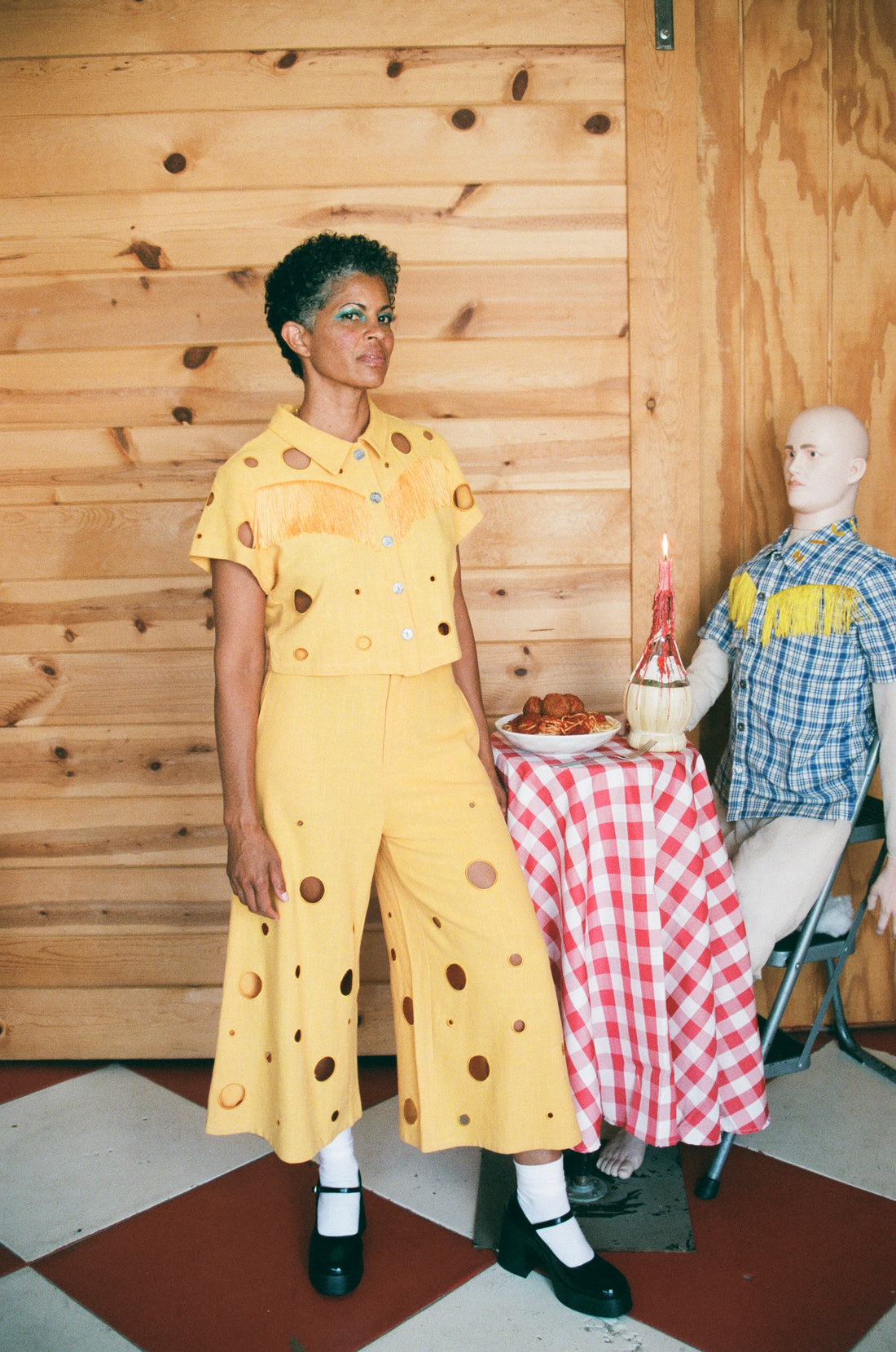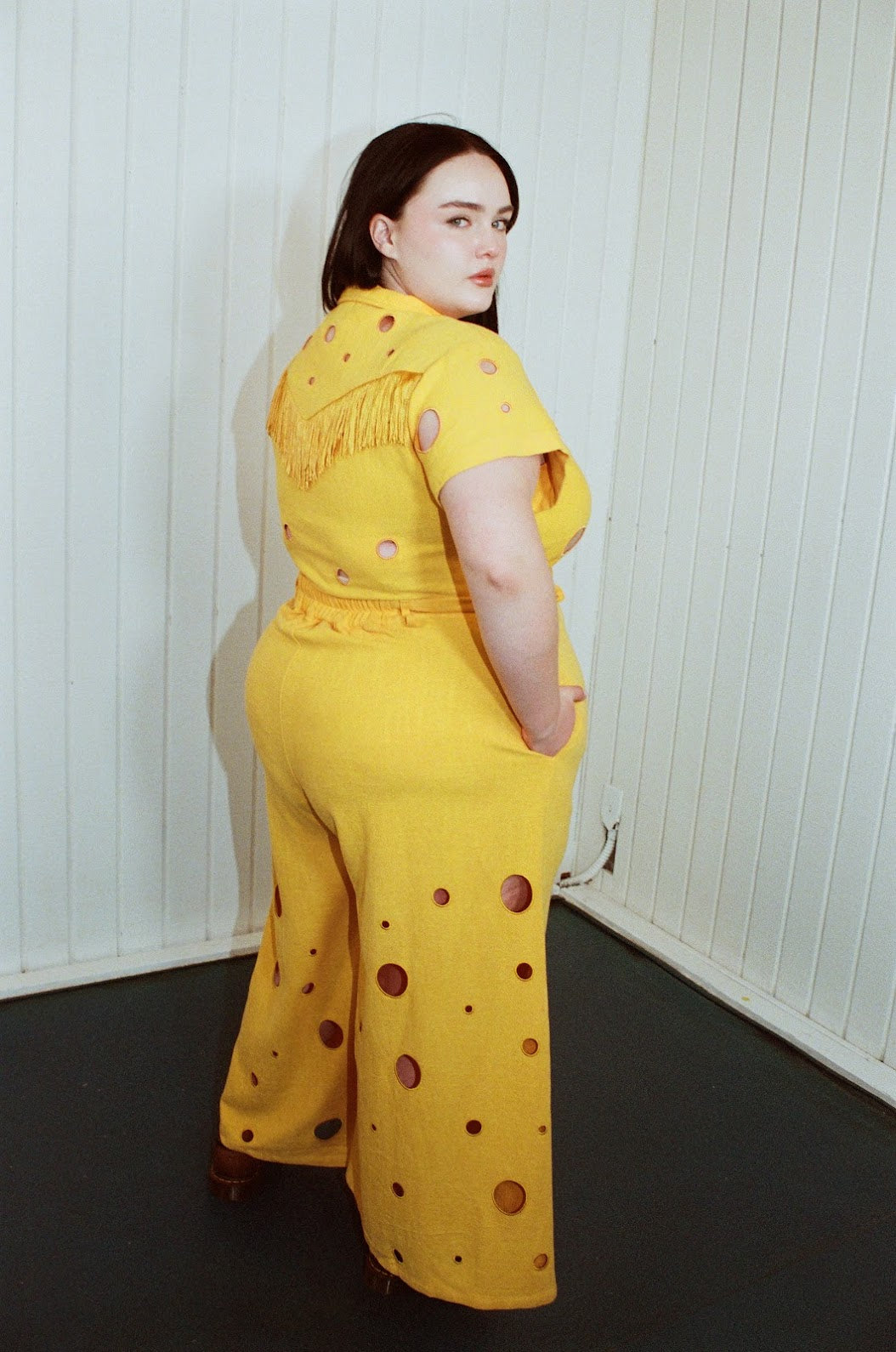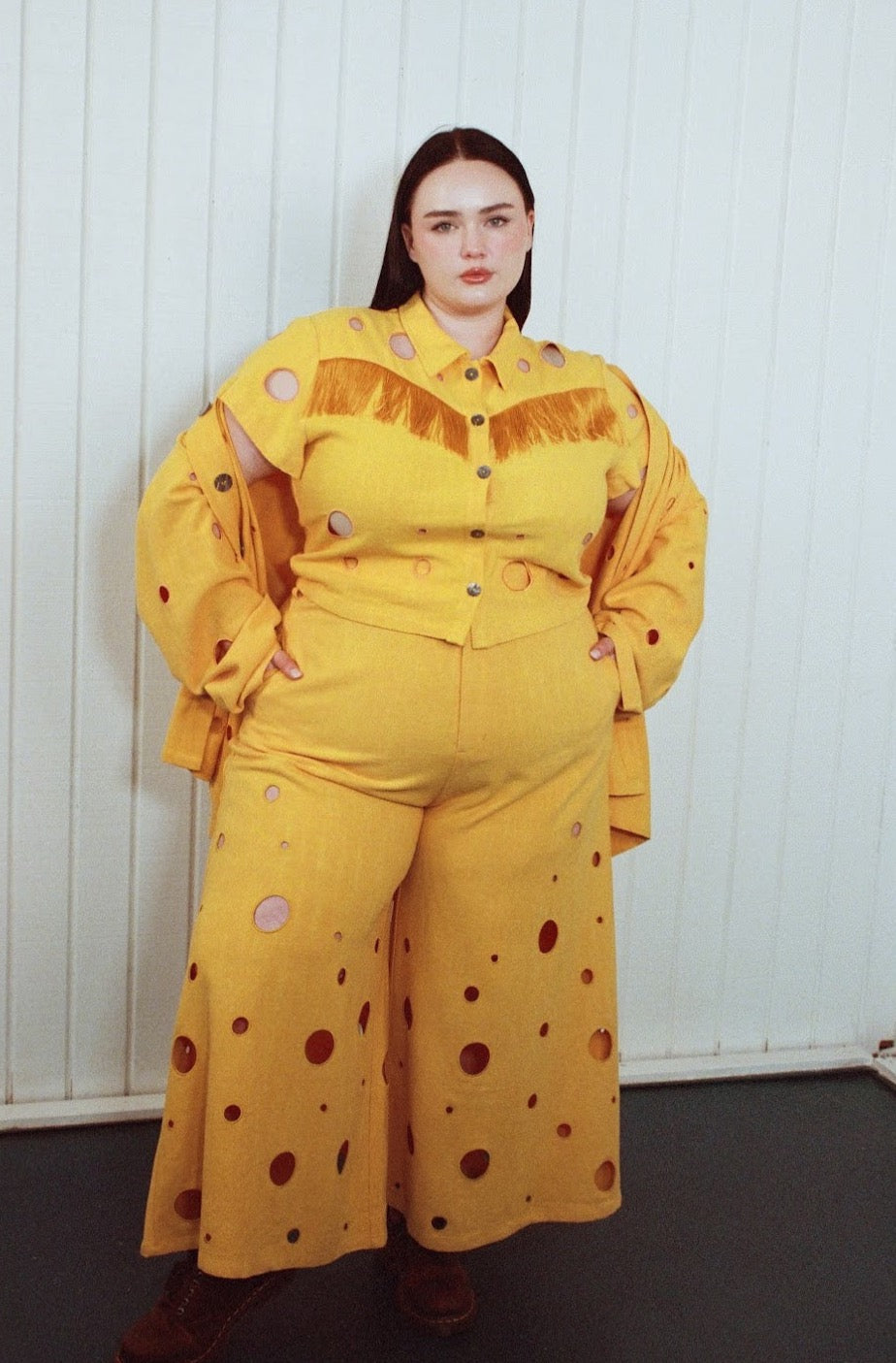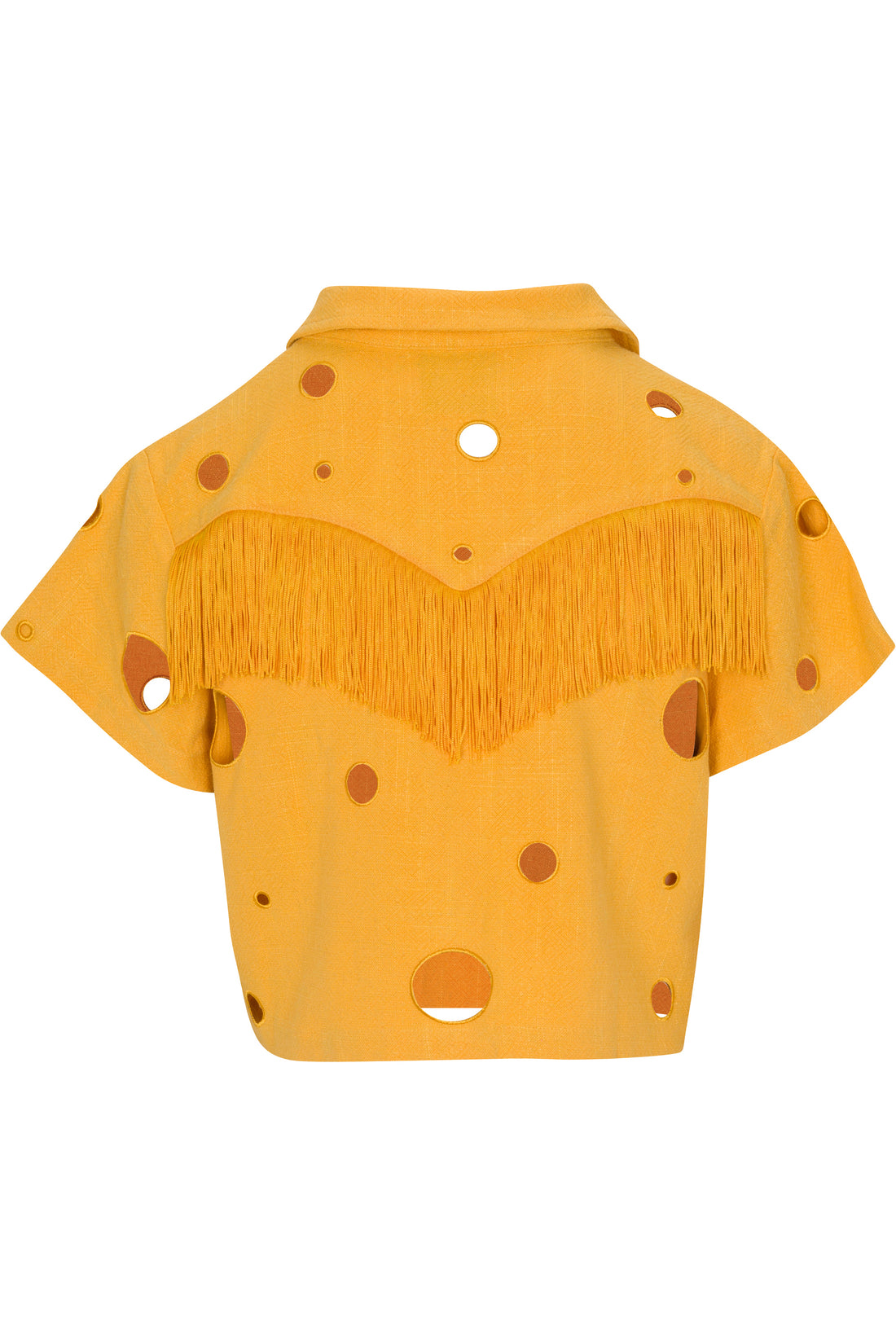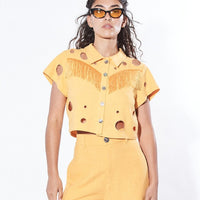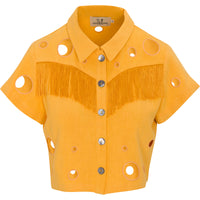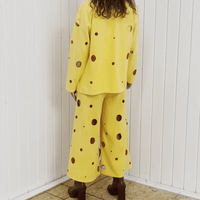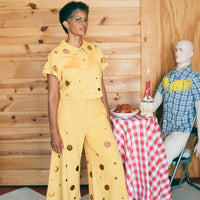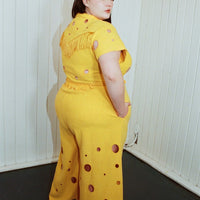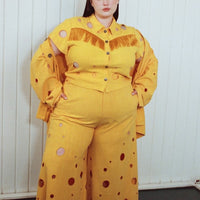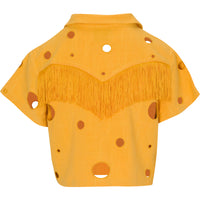 Swiss Cheese Fringe Blouse
Cheese. We all have seen it at some point in our life. Now you can dress like you're in the old west with the classic western fringe top but with a cheese perspective.
Holes everywhere with no regard to what's underneath. VERY BREATHABLE.
Each hole is cut by hand and then machine stitched. Hole placement may very ever so slightly vary from garment to garment. We tried to have less holes around the bust area but occasionally one sneaks up there!  Lots of care went into the creation of this stupid blouse.
DETAILS:
-fringe details in front and back
-100% linen (thick and sturdy but also soft!)

-Slightly cropped fit
XXS: Bust: 34" Length: 16"
XS: Bust: 36" Length: 17"
S: Bust: 38" Length: 18"
M: Bust: 40" Length: 19"
L: Bust: 44" Length: 20"
XL: Bust: 48" Length: 21"
2XL: Bust: 52" Length: 22"
3XL: Bust: 56" Length: 24"
4XL: Bust: 60" Length: 25"
5XL: Bust: 66" Length: 26"
6XL: Bust: 72" Length: 28"