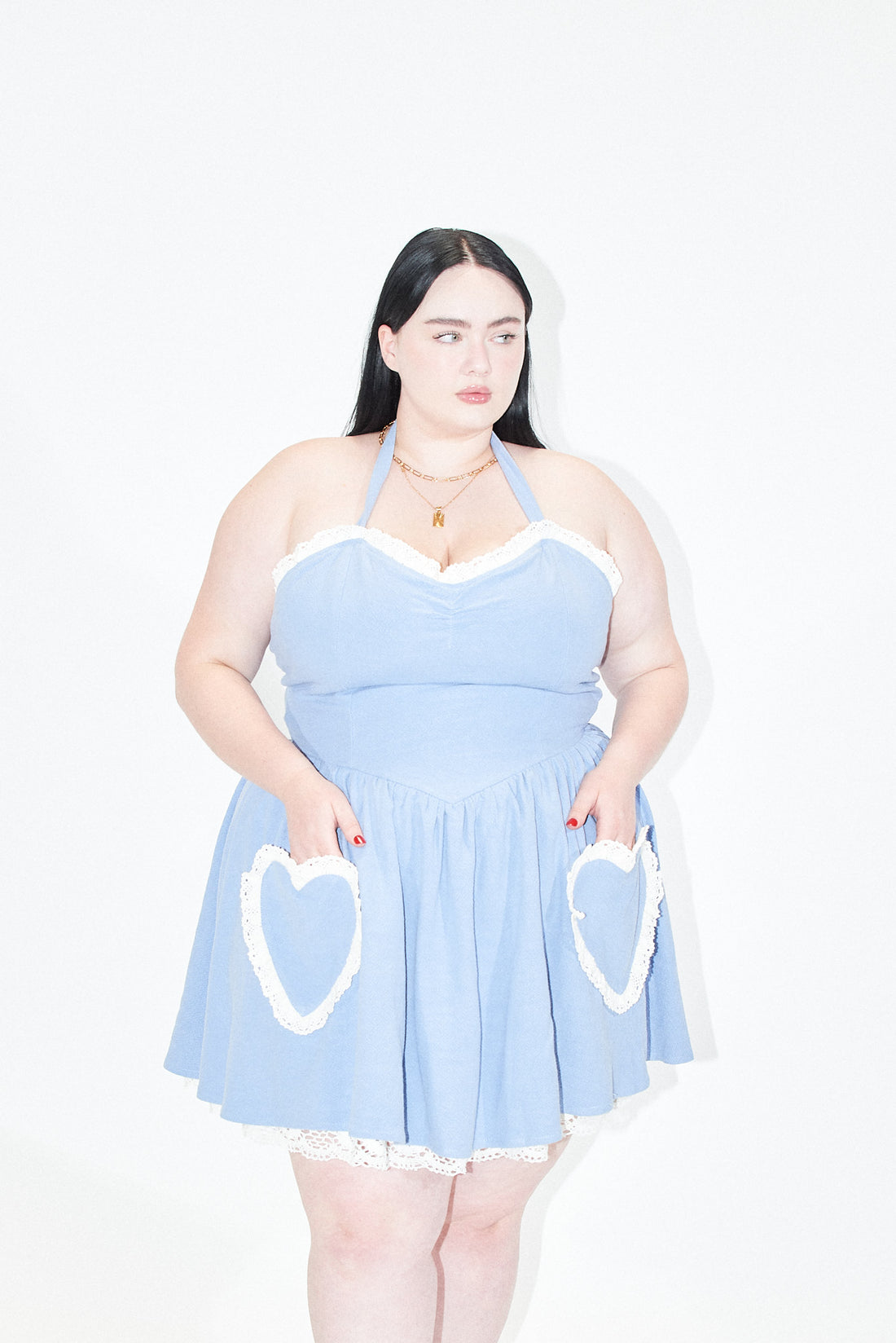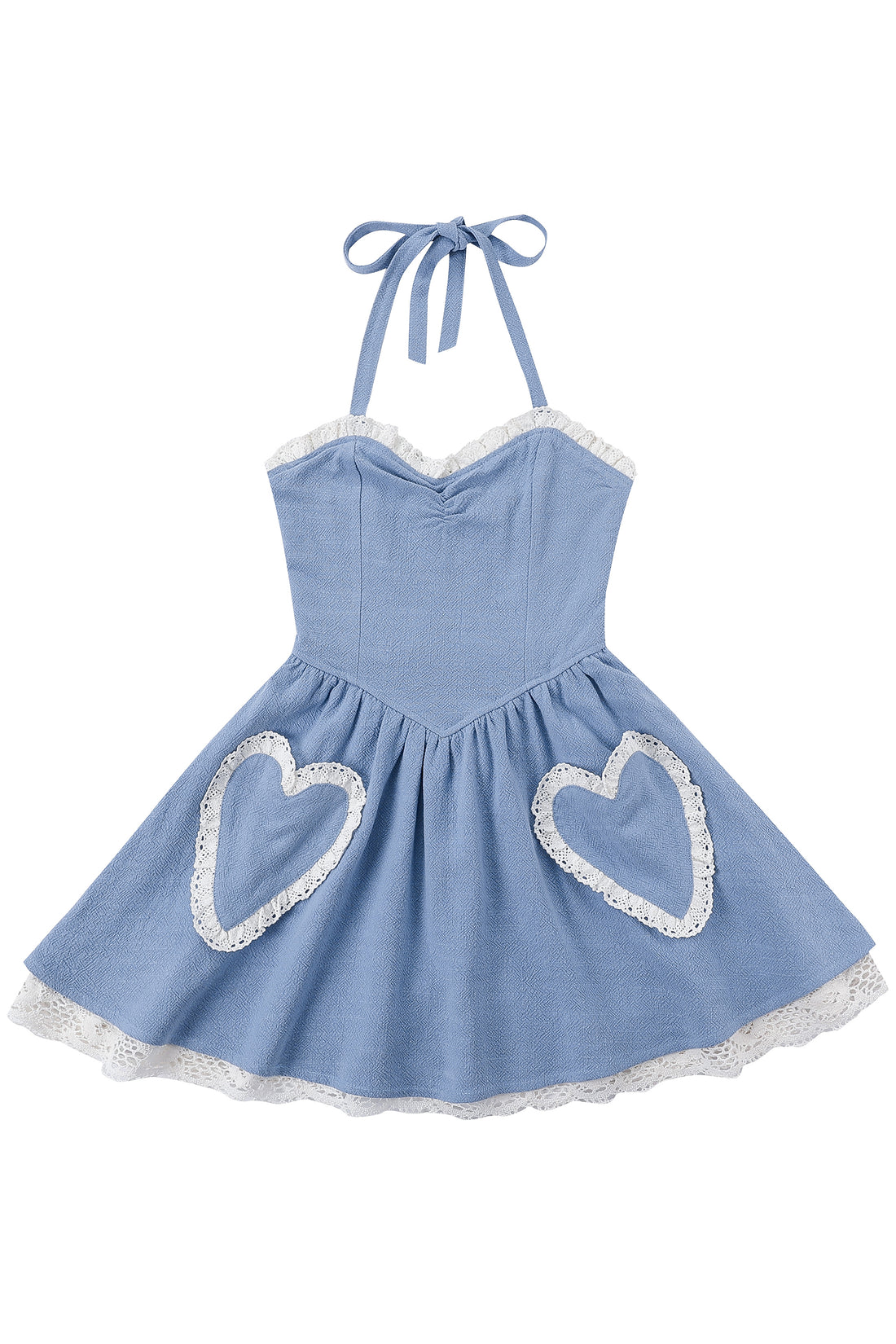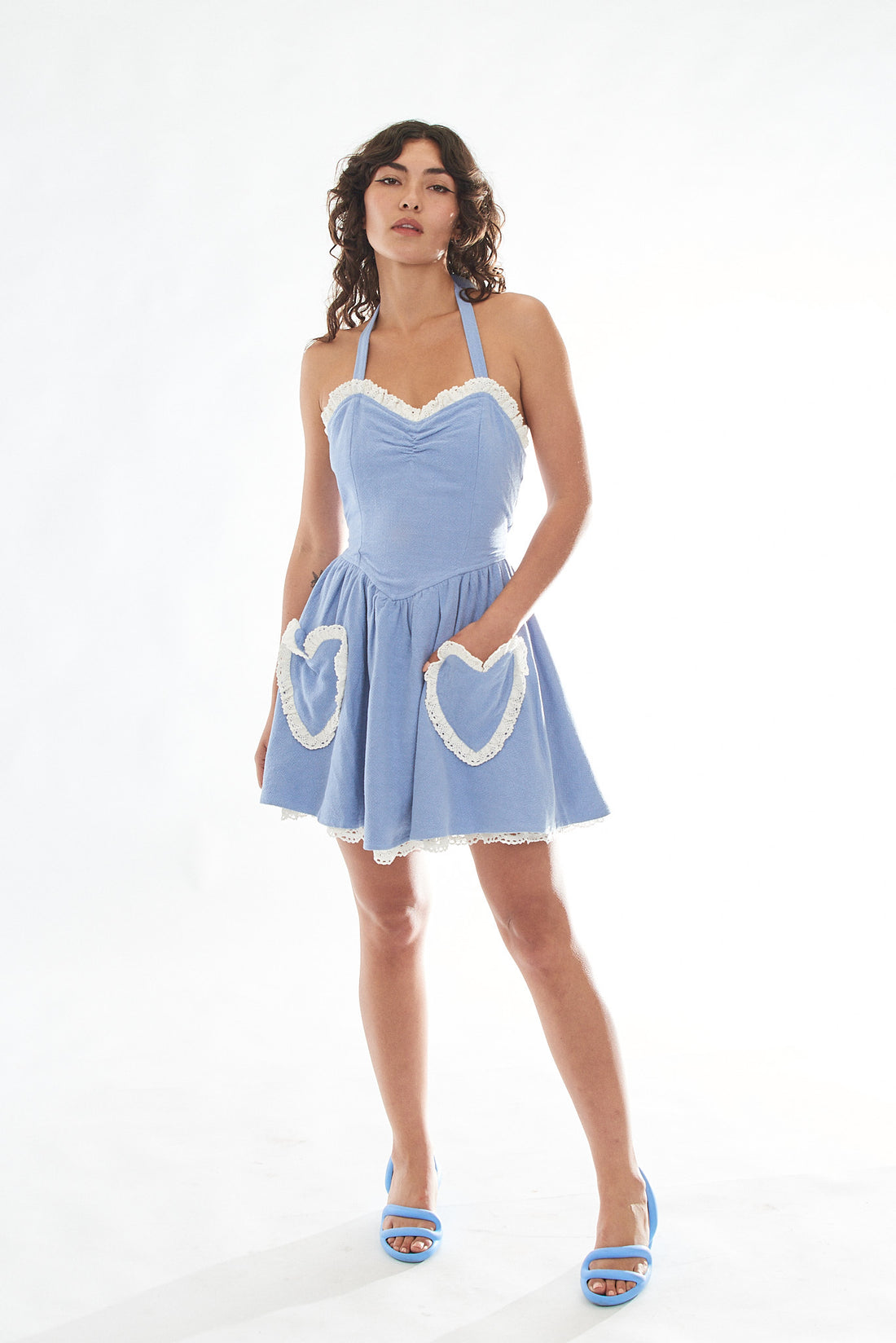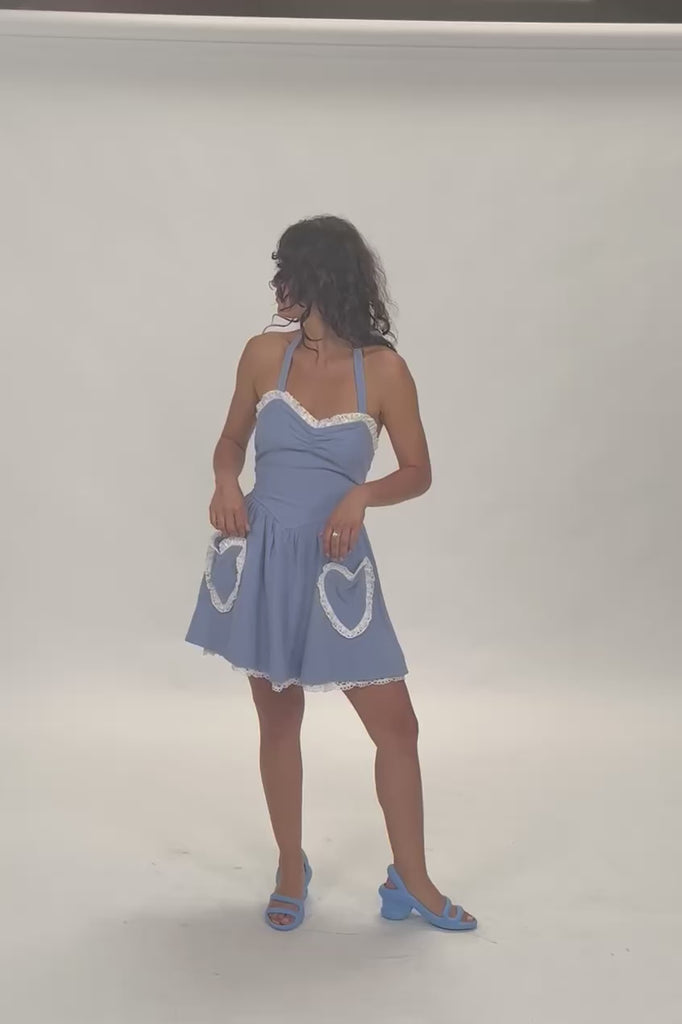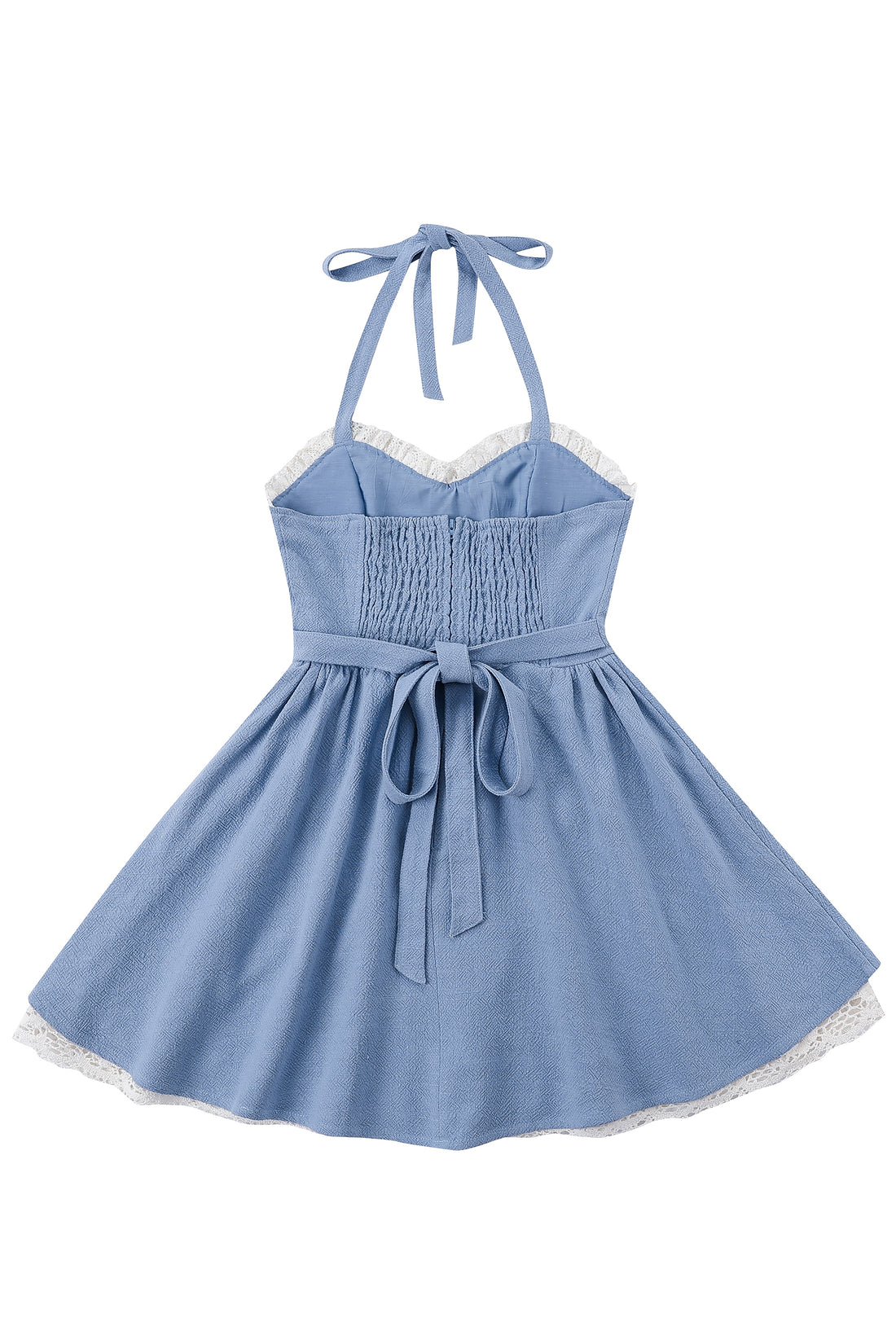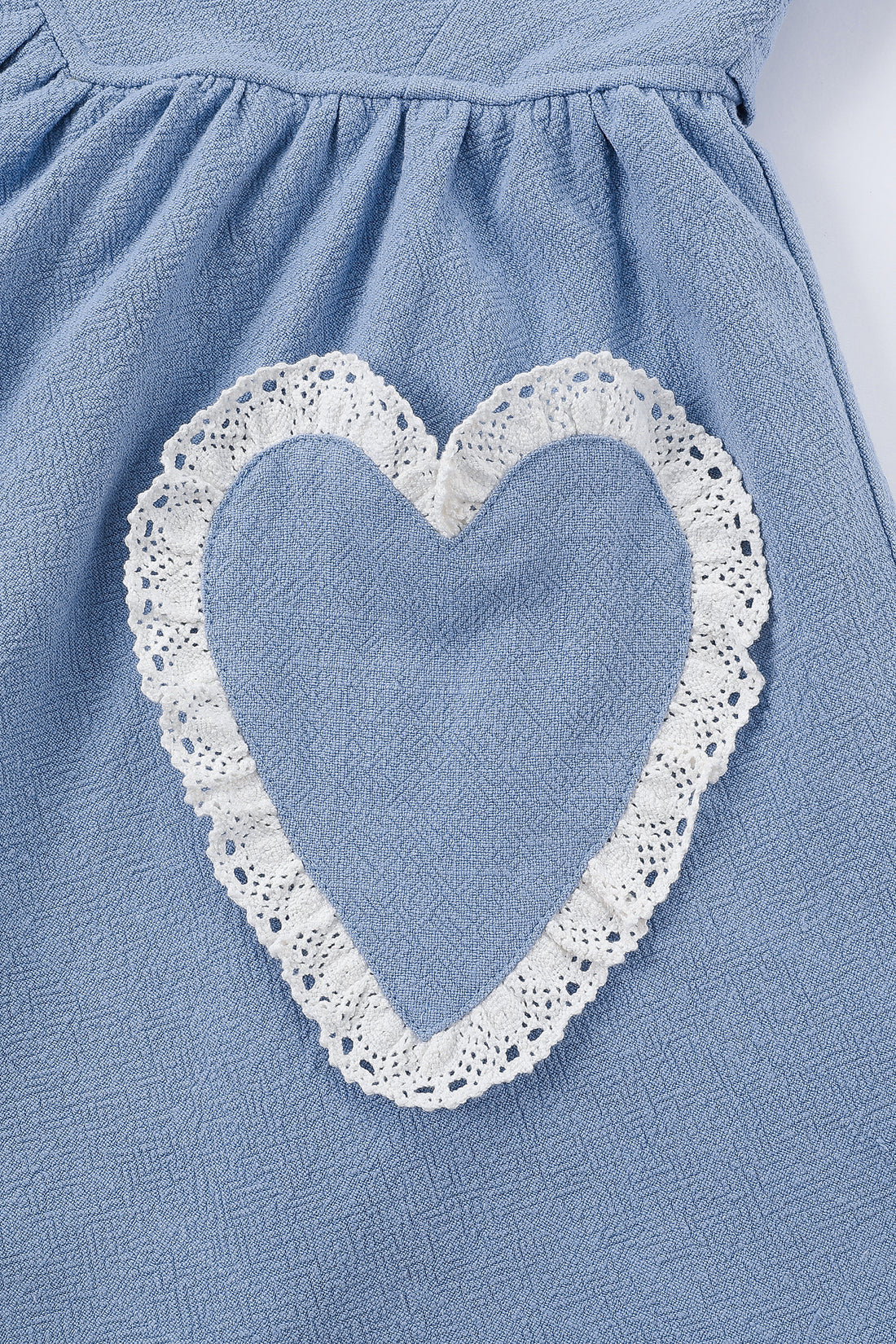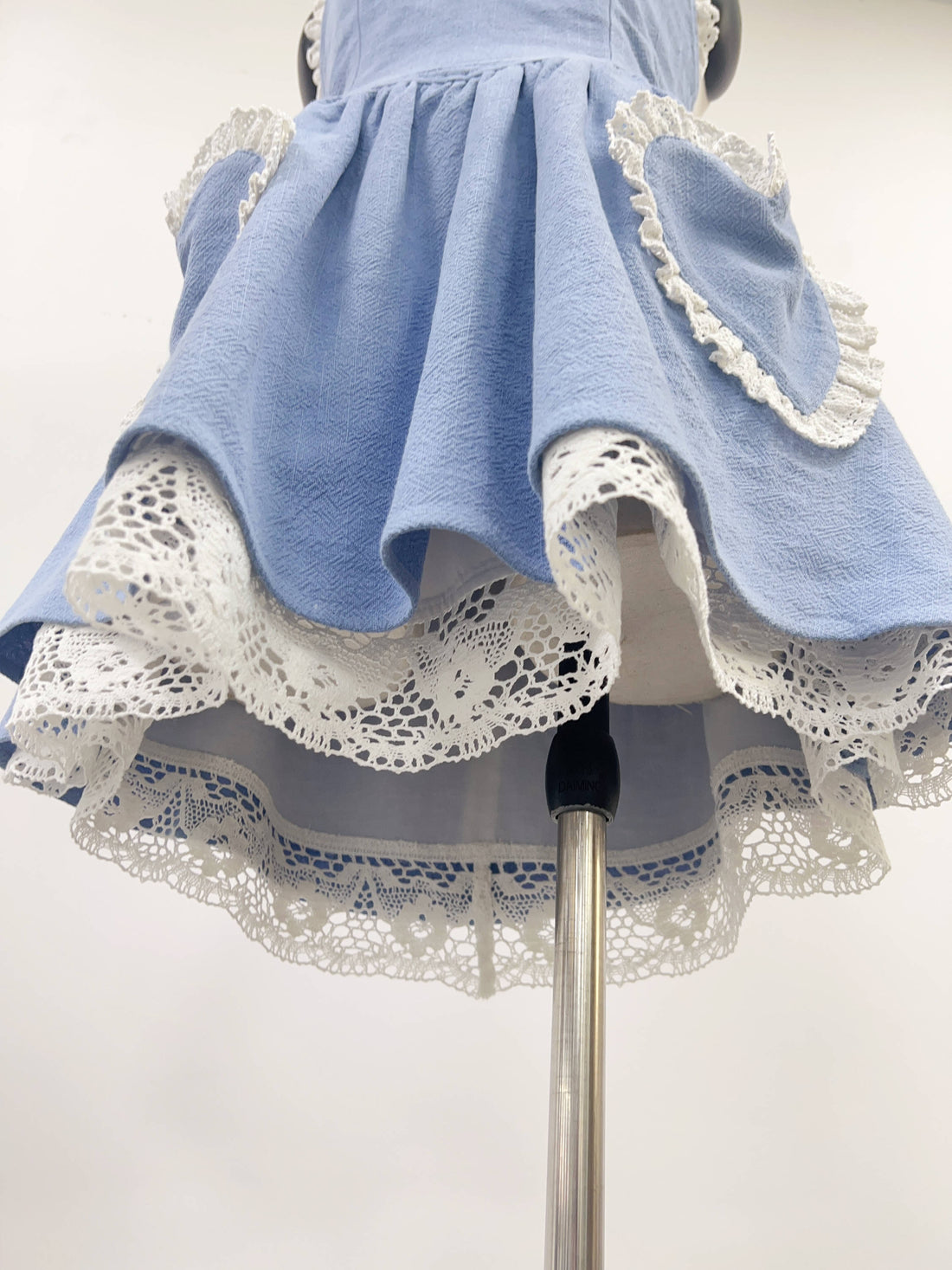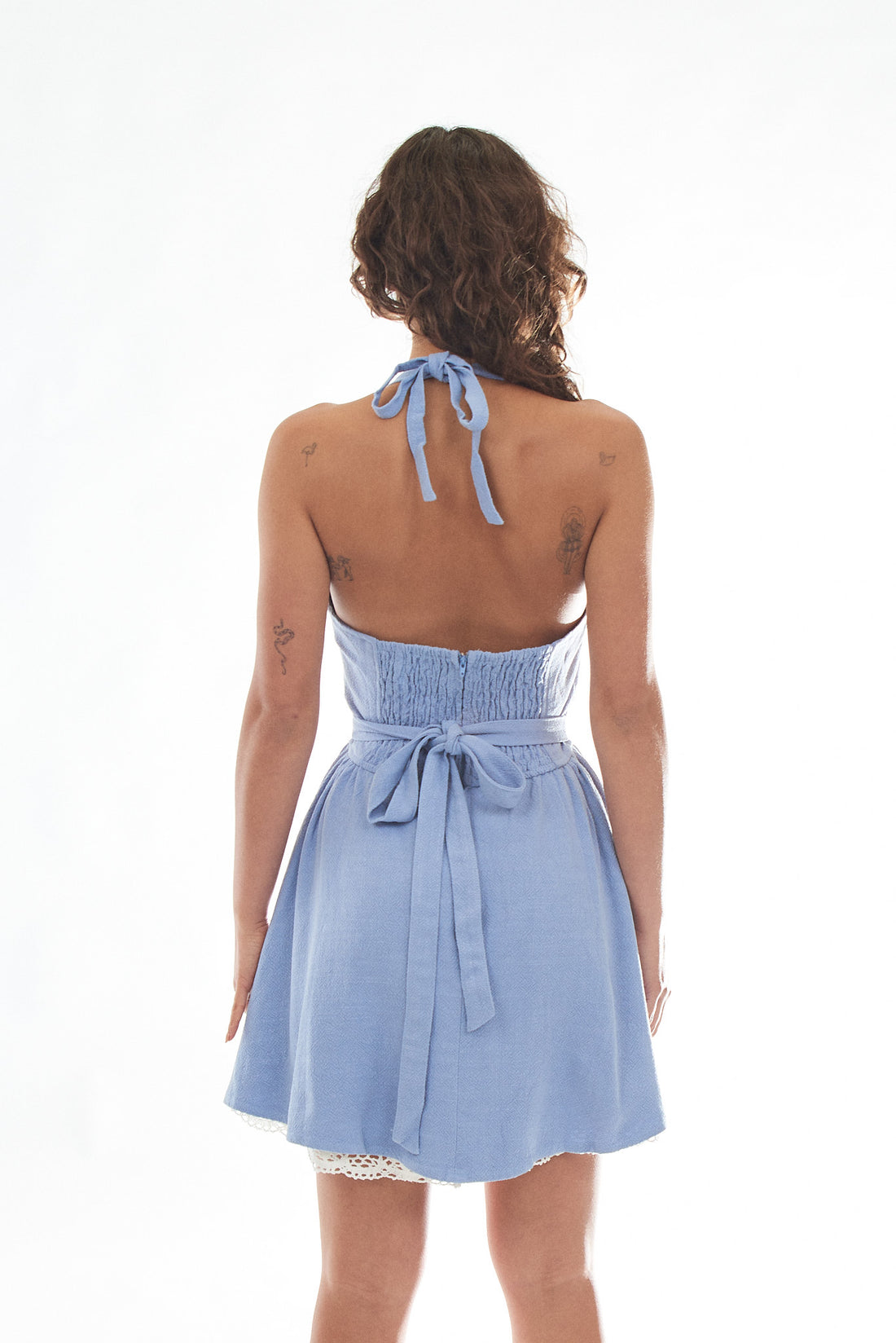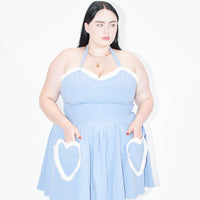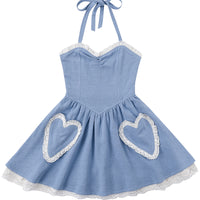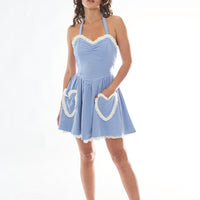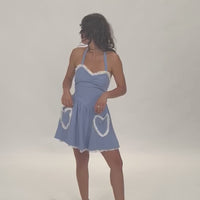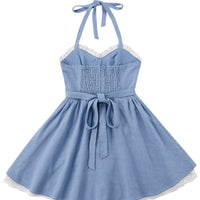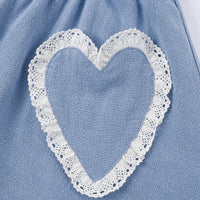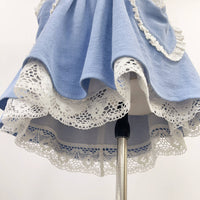 Sweetheart Linen halter Dress Light Blue
DETAILS:

-this linen is my favorite fabric.  So sturdy but also so soft and breathable. Also pretty low-wrinklage somehow and does well in the wash. It reminds me of really high quality vintage linen jackets.

-smocked back with yzz zipper and ties at the waist makes this dress really fit to your specific body in a super flattering way 
-2 front heart patch pockets
-Hidden ykk zIp up back with long ties at the waist for a bow in back. This dress is both breathable but also really cinches in the waist in a very flattering way.
XS: Bust: 32" Waist: 24" Skirt length (including white trim): 17"
S: Bust: 34" Waist: 25.5" Skirt length: 17"
M: Bust: 36" Waist: 27,5" Skirt length: 17"
L: Bust: 38" Waist: 30" Skirt length: 17.5"
XL: Bust: 40" Waist: 33.5" Skirt length: 17.5"
1X: Bust: 44" Waist: 38" Skirt length: 18"
2X: Bust: 46" Waist: 42" Skirt length: 18.5"
3X: Bust: 52" Waist: 44" Skirt length: 19"
4X: Bust: 56" Waist: 48" Skirt length: 20"
5X: Bust: 60" Waist: 54" Skirt length: 22"