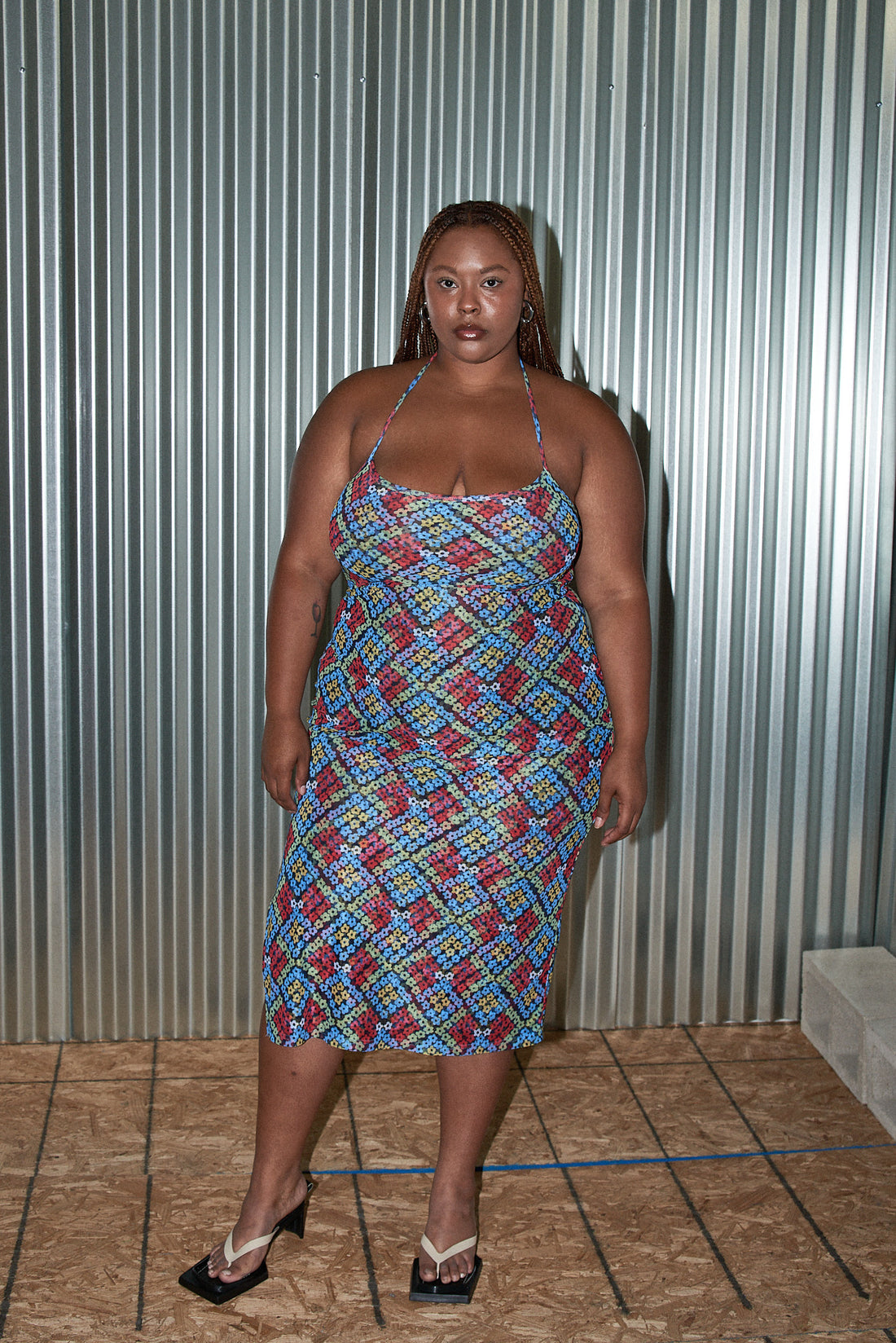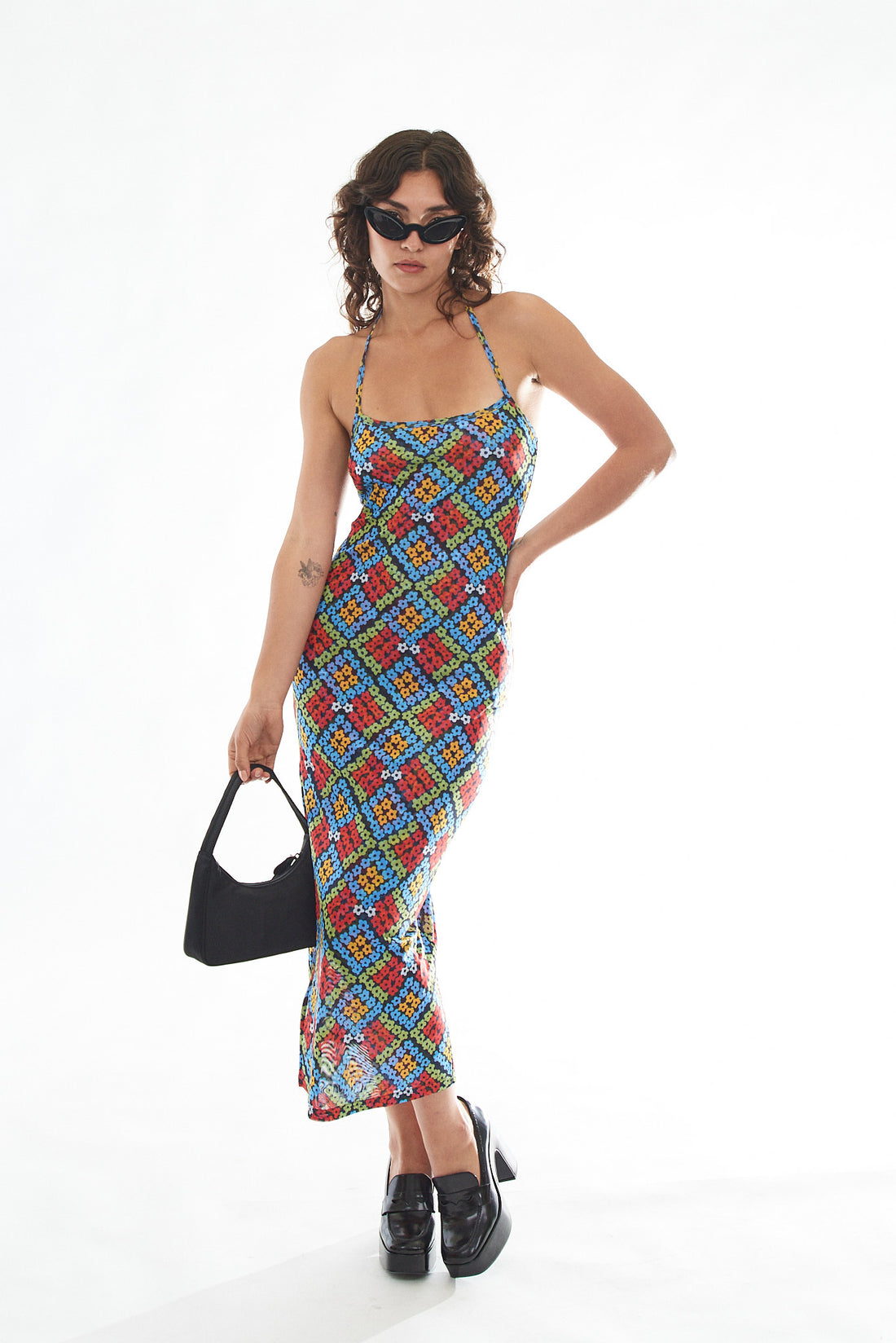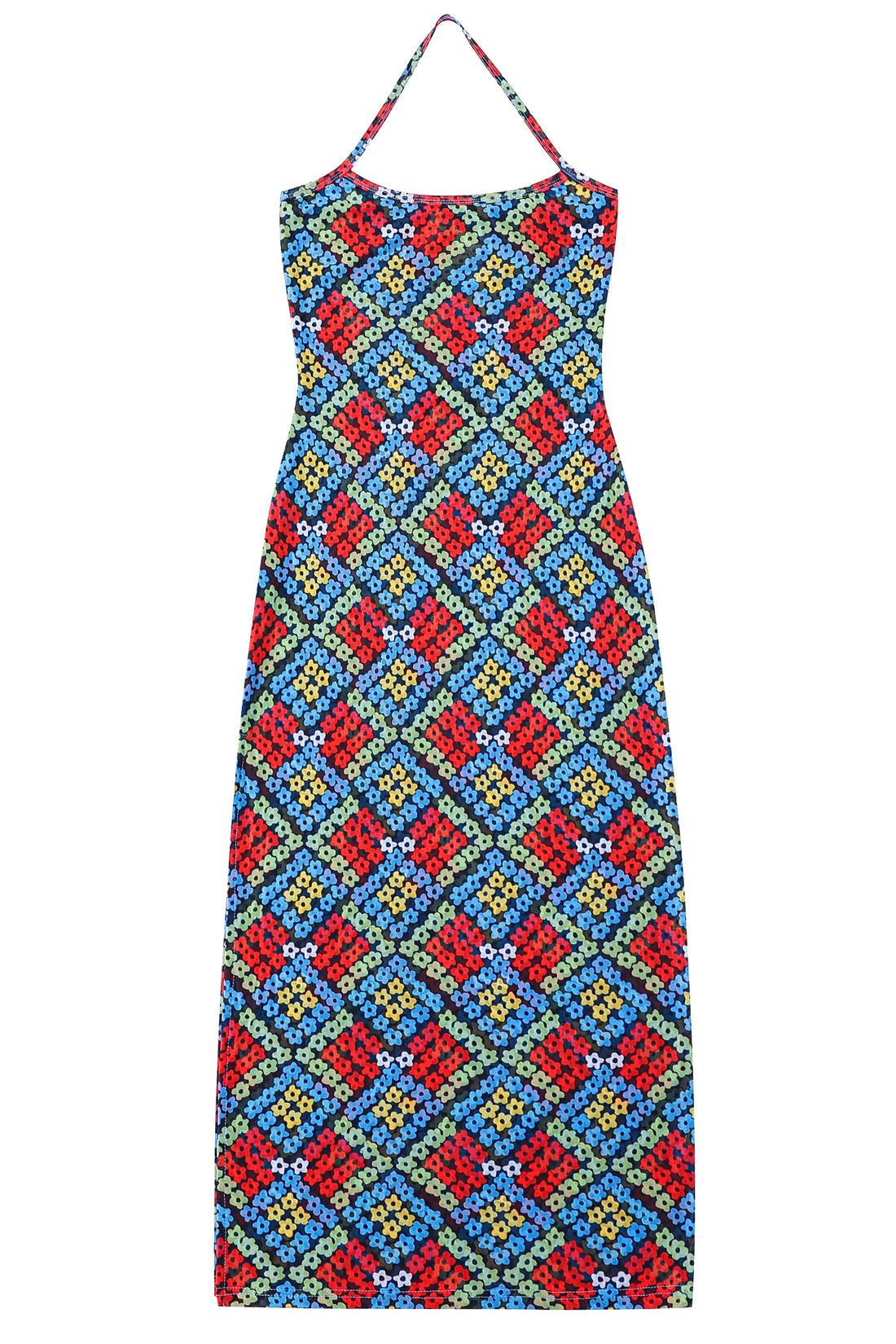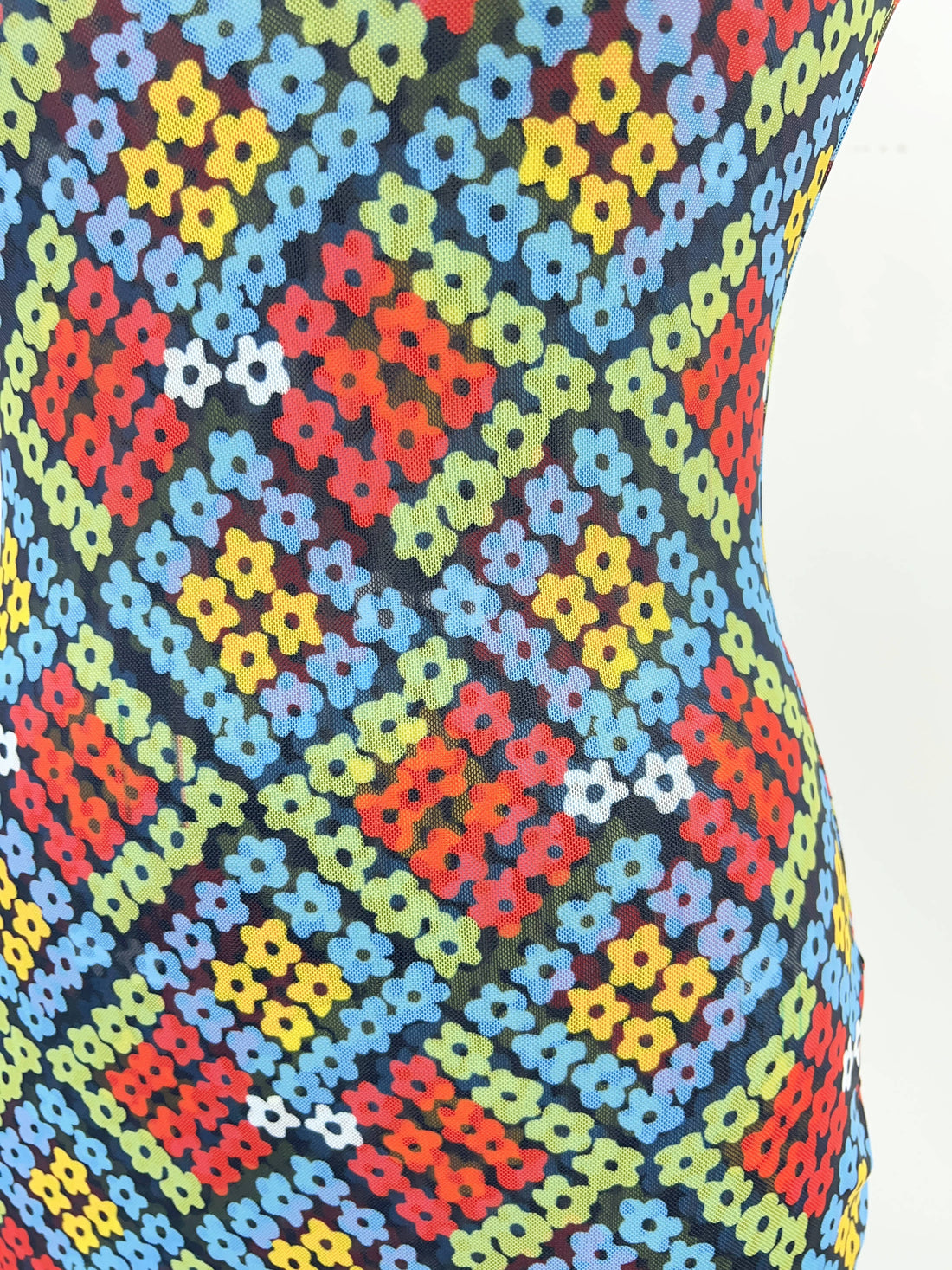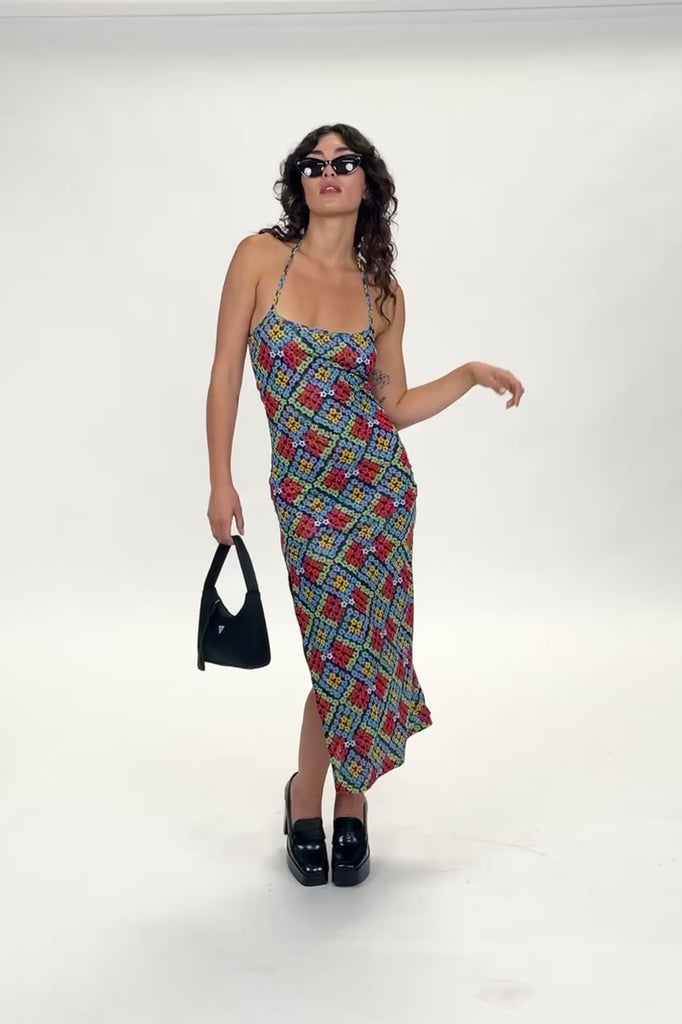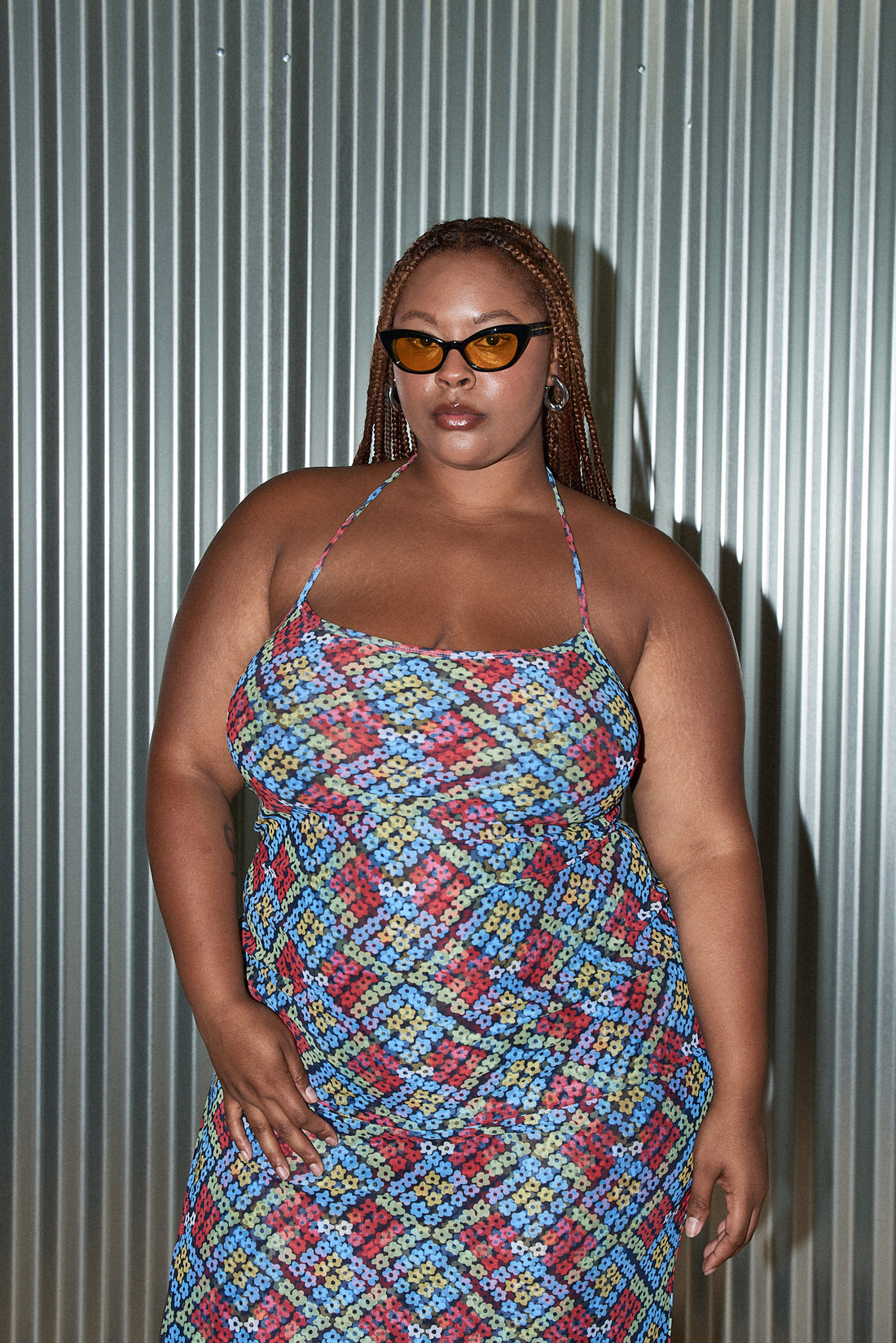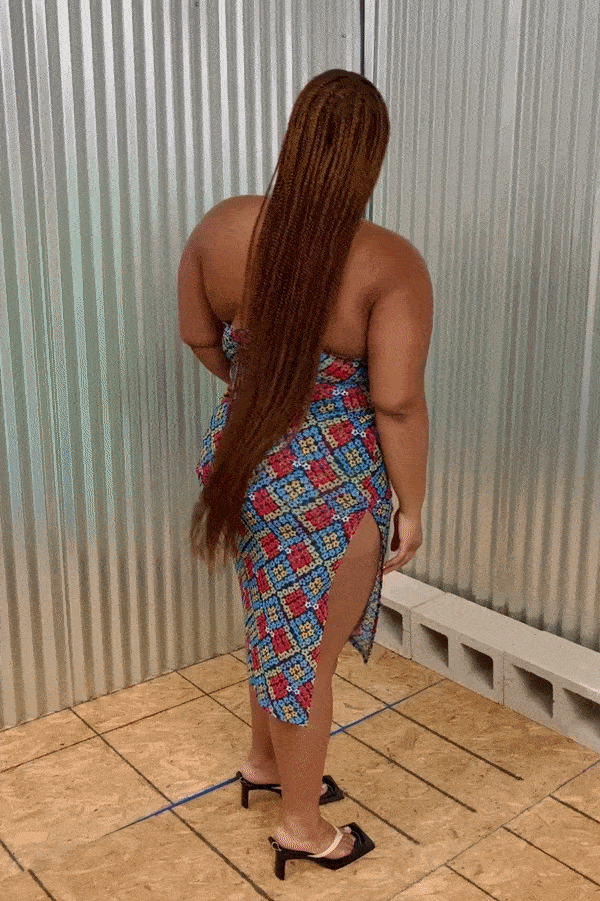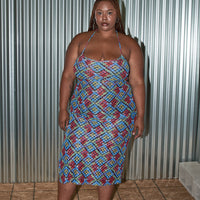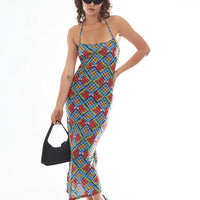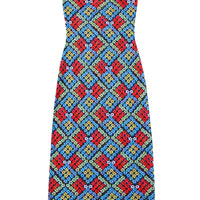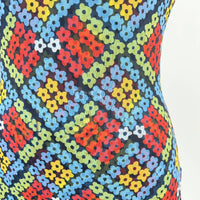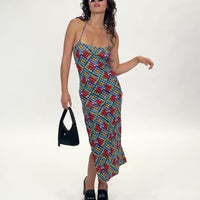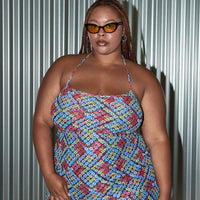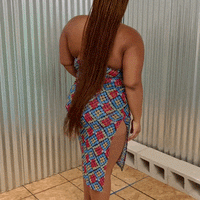 Floral Plaid Mesh Revenge Midi Dress
This is the dress you wear to dinner with your ex or enemy. It will instantly cause them to think thoughts of regret. They won't be able to focus on anything but you. It's light and breathable making it perfect for dancing or traveling. A slim halter strap. No zipper or buttons. 
SOLD OUT SIZES WILL BE BACK IN STOCK IN SEPTEMBER
DETAILS:
-Double layered custom printed stretch mesh

-Print is a re-design of a print I found on a 1970's pot holder 
-slightly sheer but also very smoothing and flattering thanks to the double layering. Not too sheer. Won't show nips or underwear lines but a little light will shine through if you stand in front of an old timey gaslamp

-Pull on dress- no zipper
no restock 
Fabric has 8" of comfortable stretch

XXS: Bust: 32", Waist: 25", Hips: 34", Length: 30.5"
XS: Bust: 32", Waist: 25", Hips: 34", Length: 32"
S: Bust: 34", Waist: 27", Hips: 36", Length: 33.5"
M: Bust: 36", Waist: 29", Hips: 37", Length: 34.5"
L: Bust: 38", Waist: 32", Hips: 39", Length: 35"
XL: Bust: 41", Waist: 35", Hips: 40", Length: 35.5"
1X: Bust: 44", Waist: 38", Hips: 43", Length: 37"
2X: Bust: 47", Waist: 41", Hips: 46", Length: 38"
3X: Bust: 51", Waist: 45", Hips: 50", Length: 39"
4X: Bust: 54", Waist: 49", Hips: 55", Length: 40"
4X: Bust: 58", Waist: 54, Hips: 60", Length: 41"