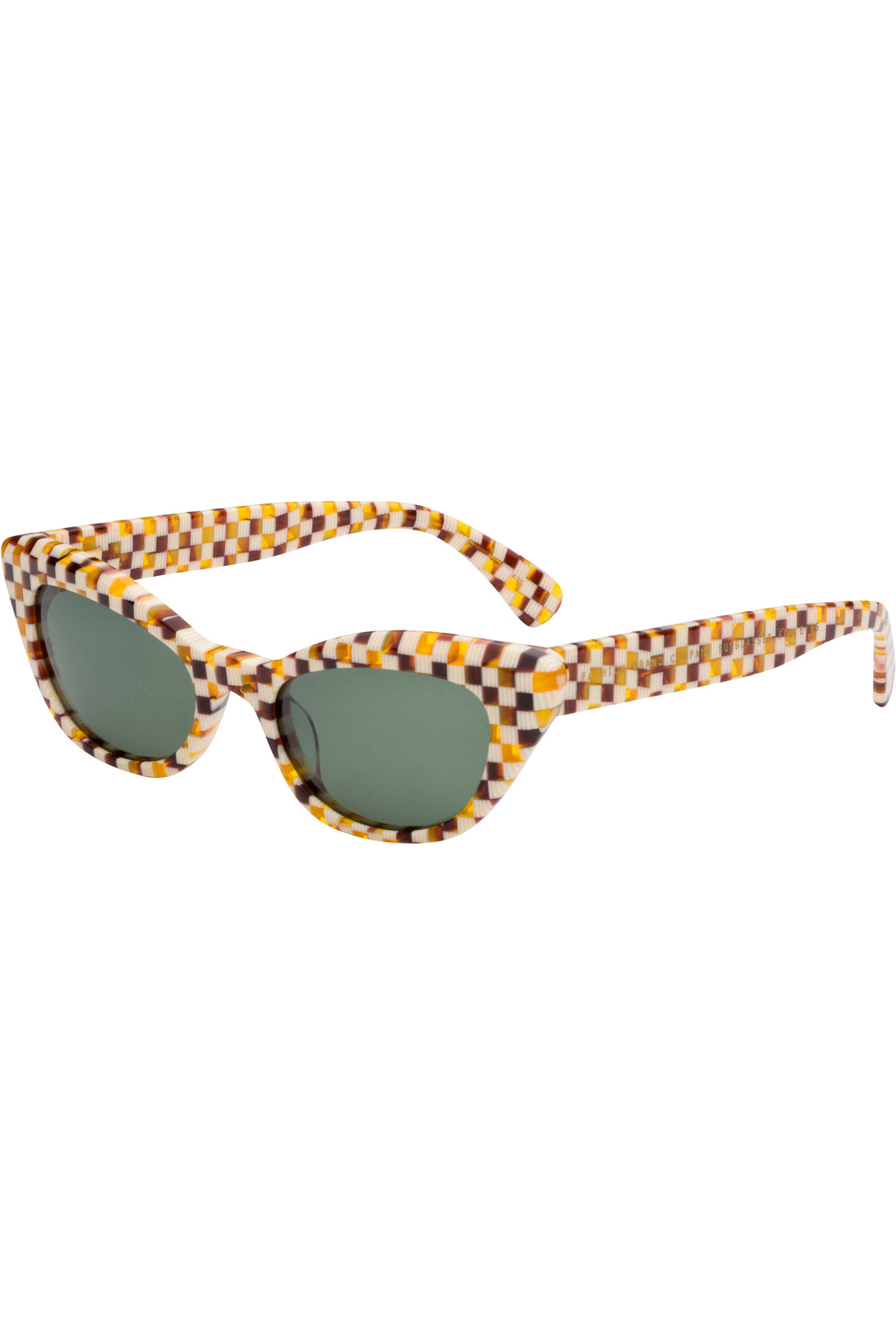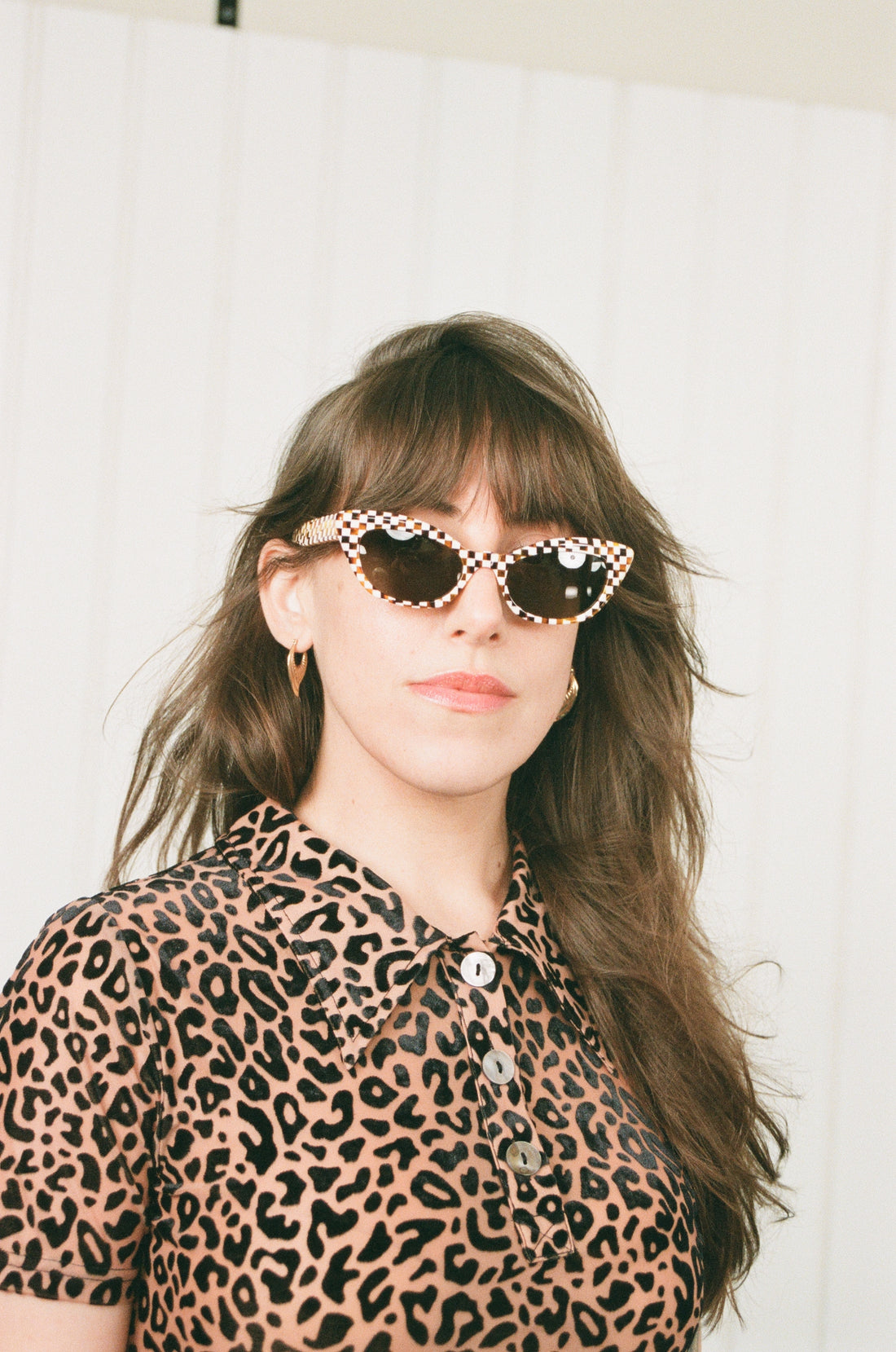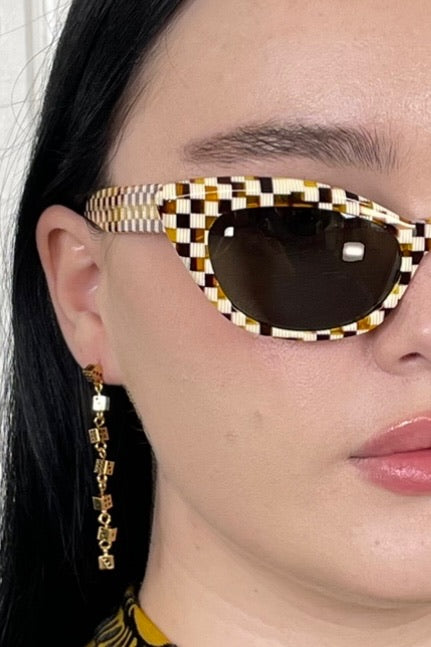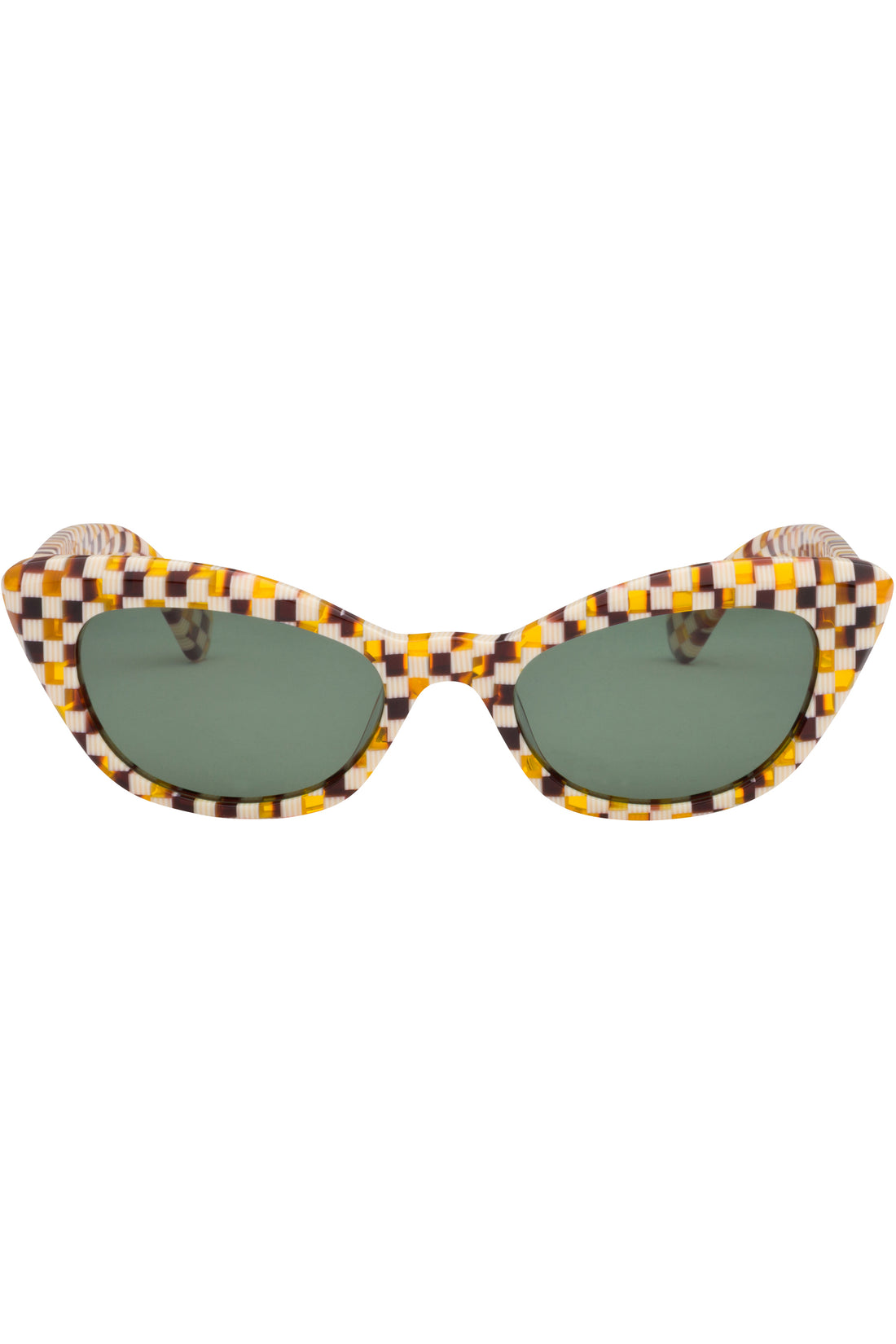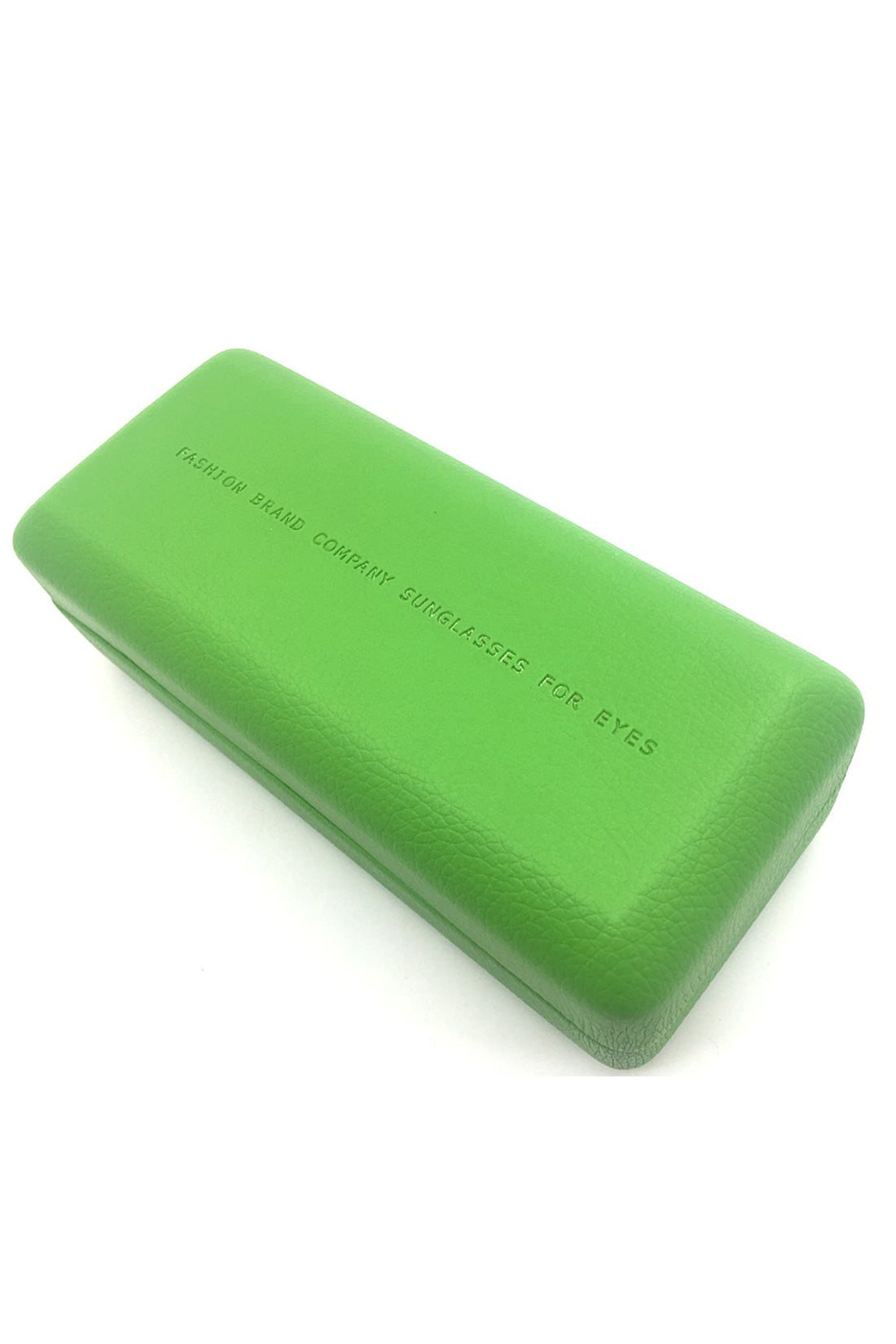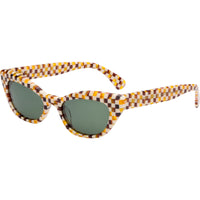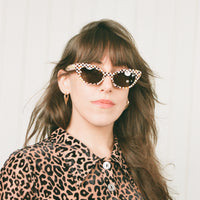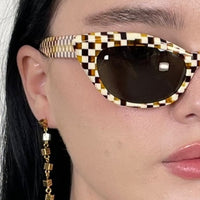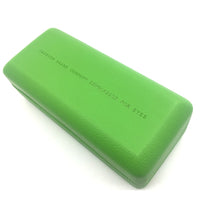 Floor of Italian Restaurant Sunglasses
The perfect cat eye. Not too big. Not too narrow. Not too drama. Not too bland. Perfect.  Really well made and these will last you for years and years.
Custom designed acetate with wire frame core sunglasses. I have sat on these sunglasses a lot and so far they are still in good shape.

Spring Hinge arms make these sunglasses very comfortable and very sturdy
Engraved on gold on both sides "Fashion Brand Sunglasses For Eyes"
Highest quality tinted UV Lenses