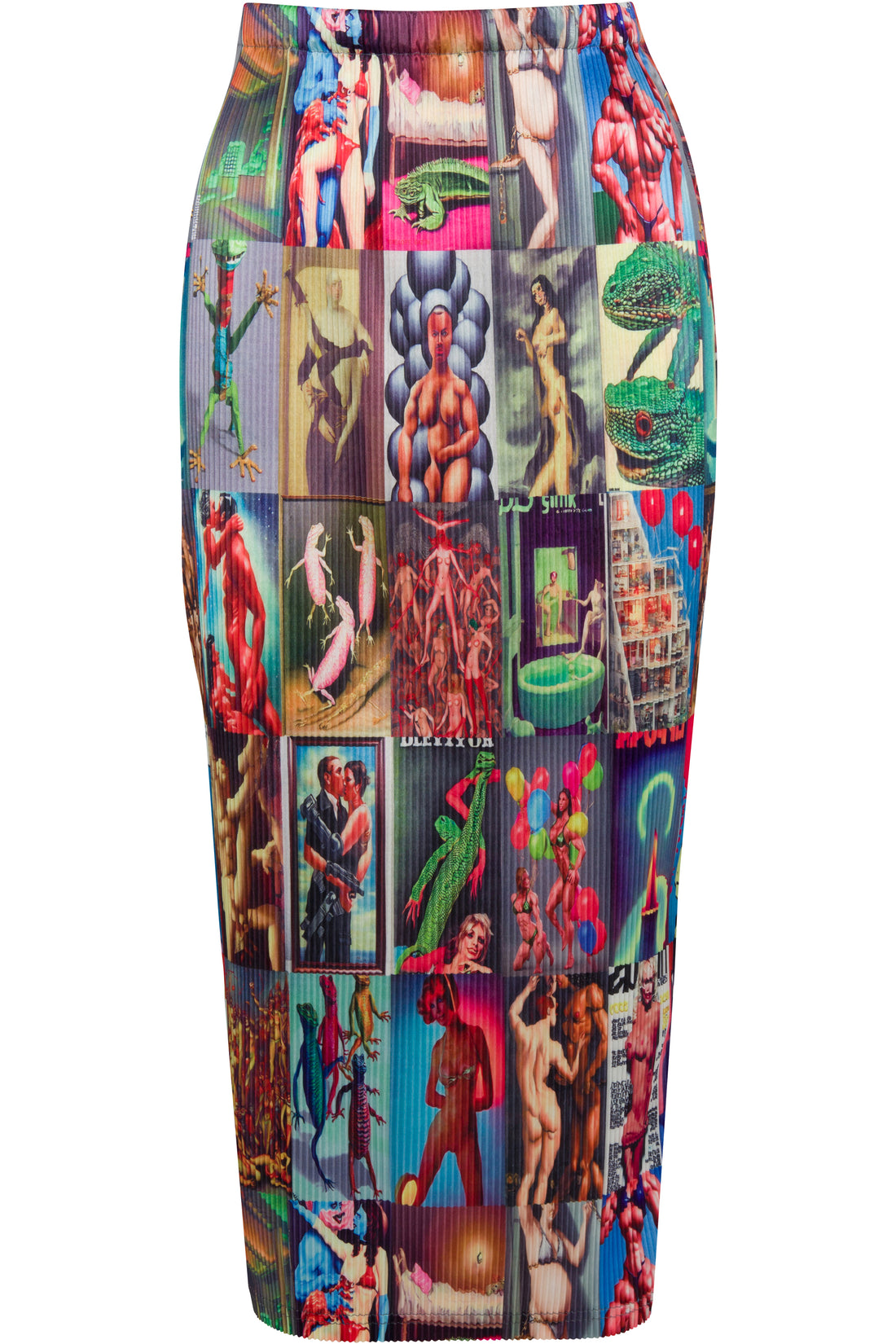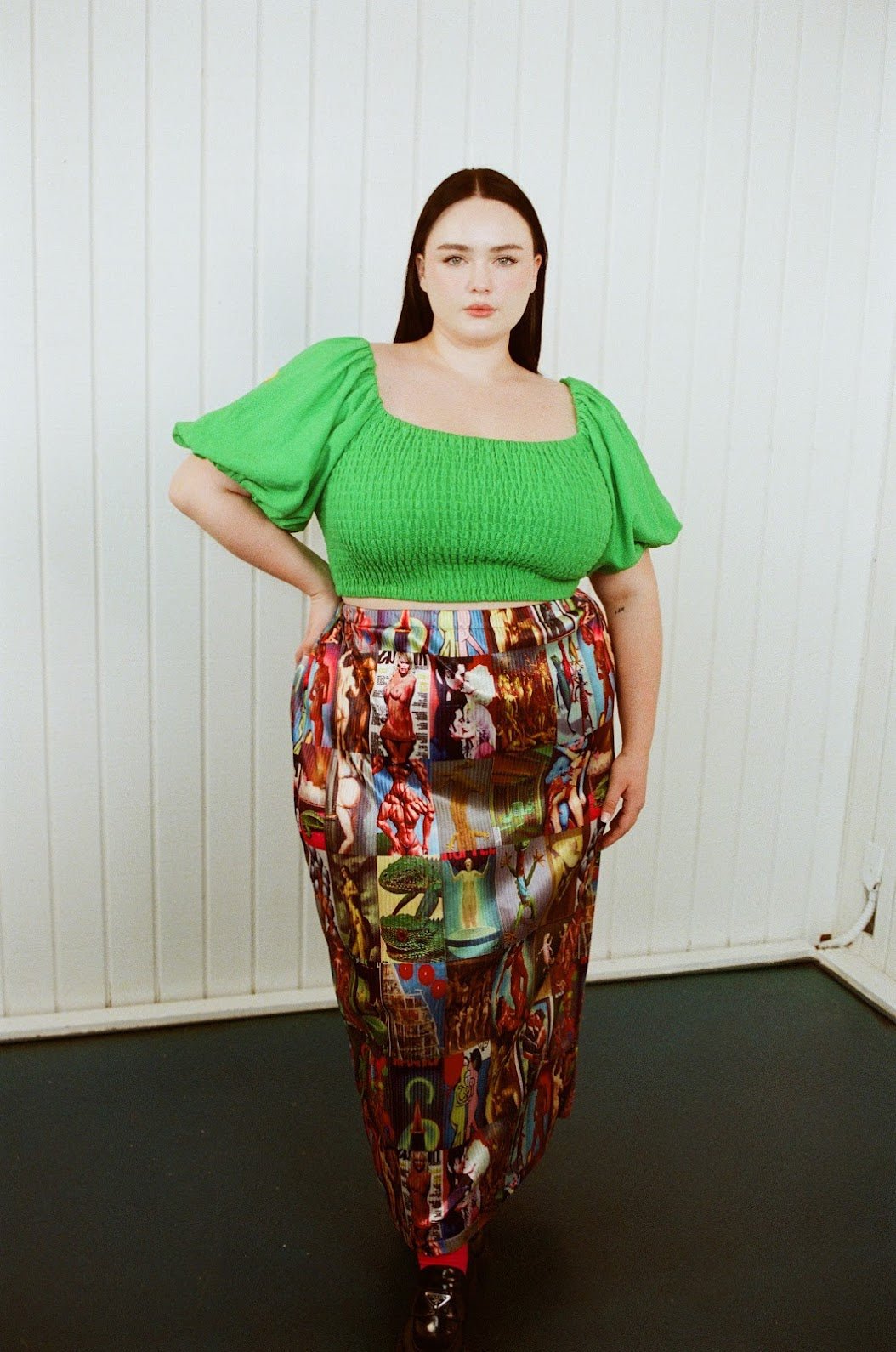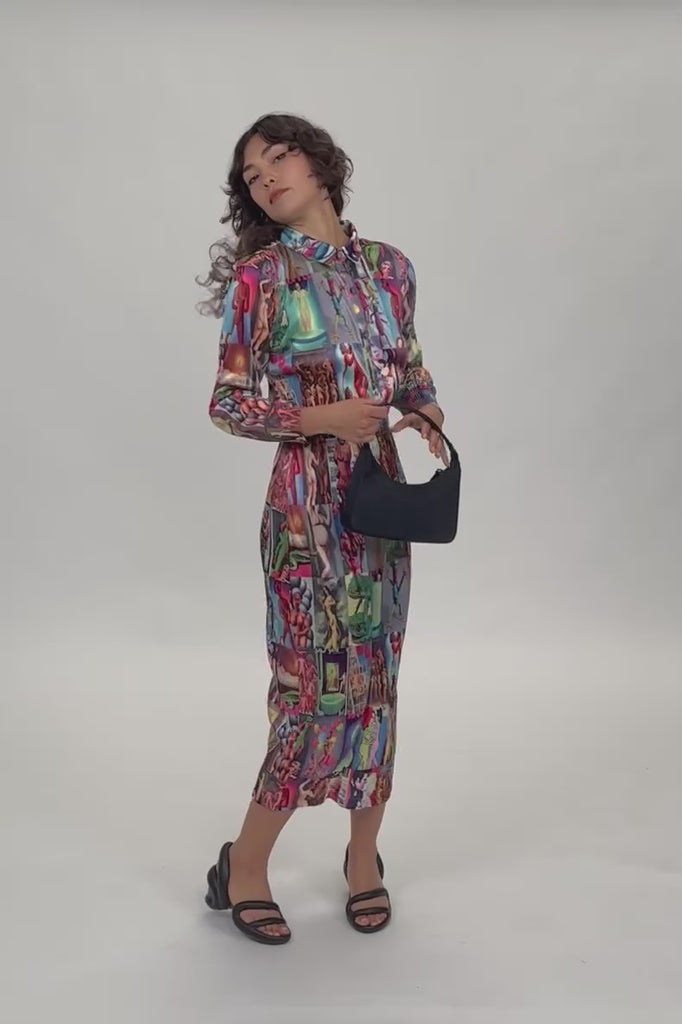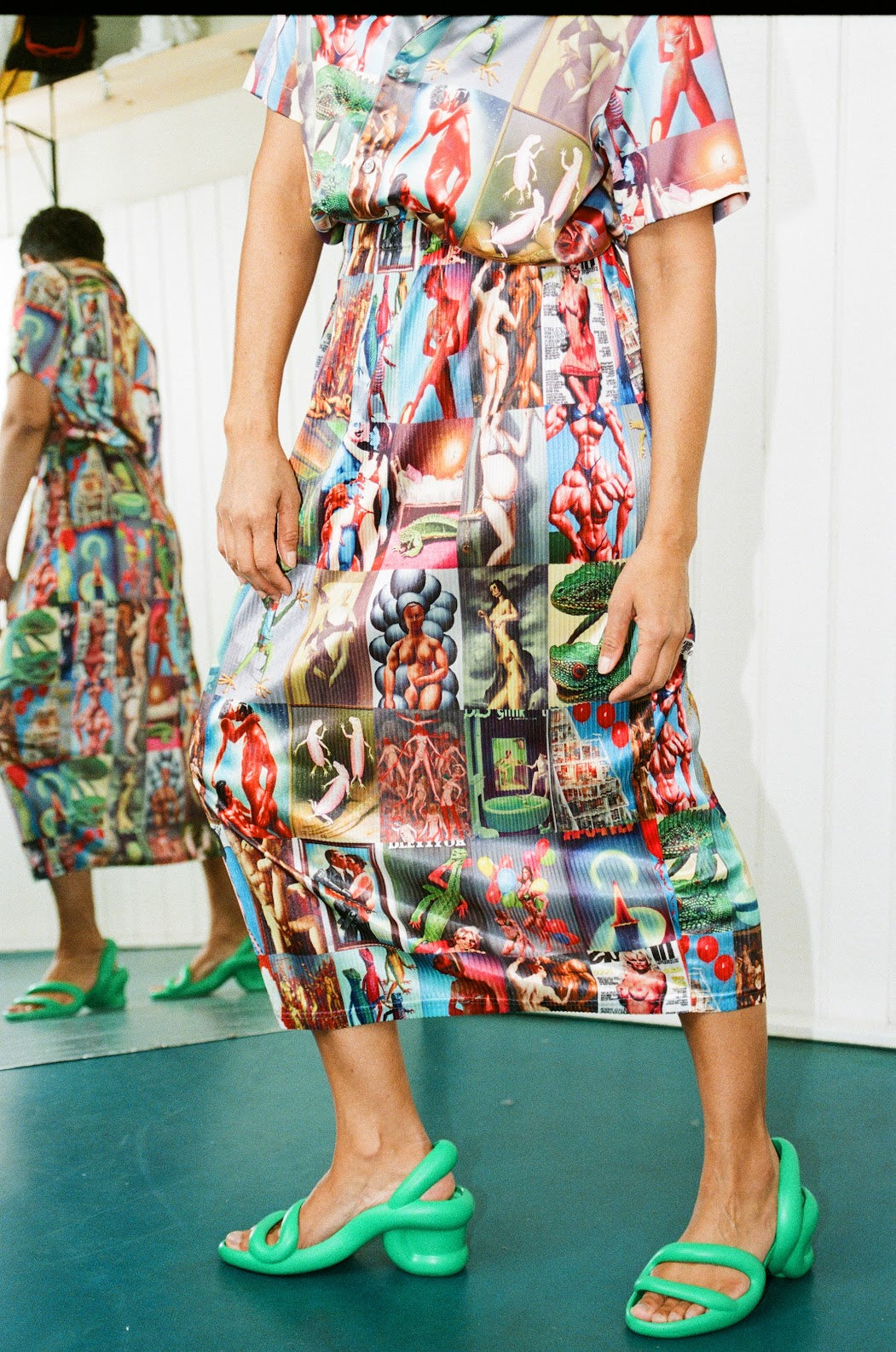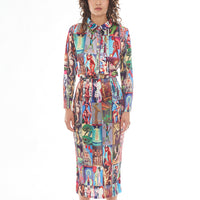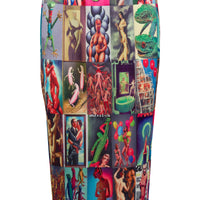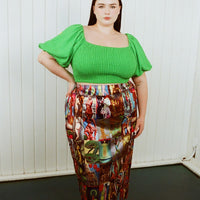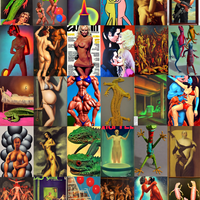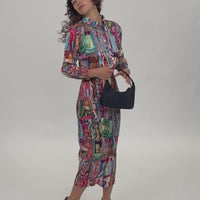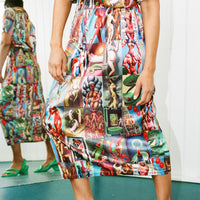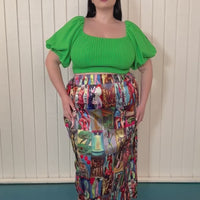 AI Collage Accordian Skirt
A soft crinkle satin-like fabric with  print designed by Penelope Gazin Using Collaged AI images (how controversial). This skirt is horrifying you've been warned. 
Its super soft and Loungey but also super body flattering. Its loose but hugs the curve of the bum that alarmed and delighted my husband. 
The hips have infinite stretch. Great for traveling.

XS: Waist: 22"-26", Total Length: 32"
S: Waist: 24"-29", Total Length: 32.5"
M: Waist: 26"-30", Total Length: 33.5"
L: Waist: 28"-33", Total Length: 34.5"
XL: Waist: 30"-35", Total Length: 35"
1X: Waist: 32"-37", Total Length: 36"
2X: Waist: 35"-40", Total Length: 38"
3X: Waist: 38"-44", Total Length: 39.5"
4X: Waist: 42"-50", Total Length: 40.5"