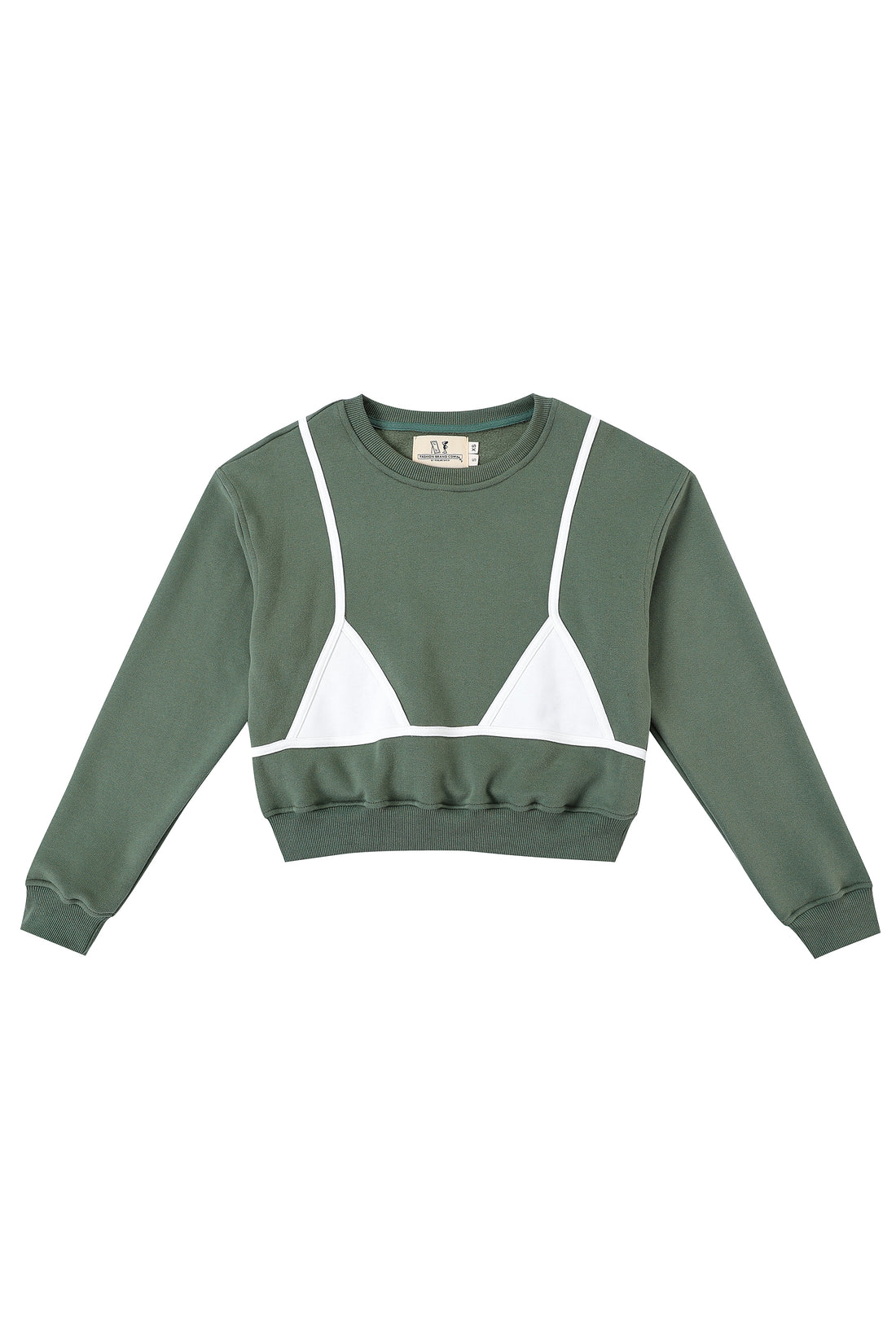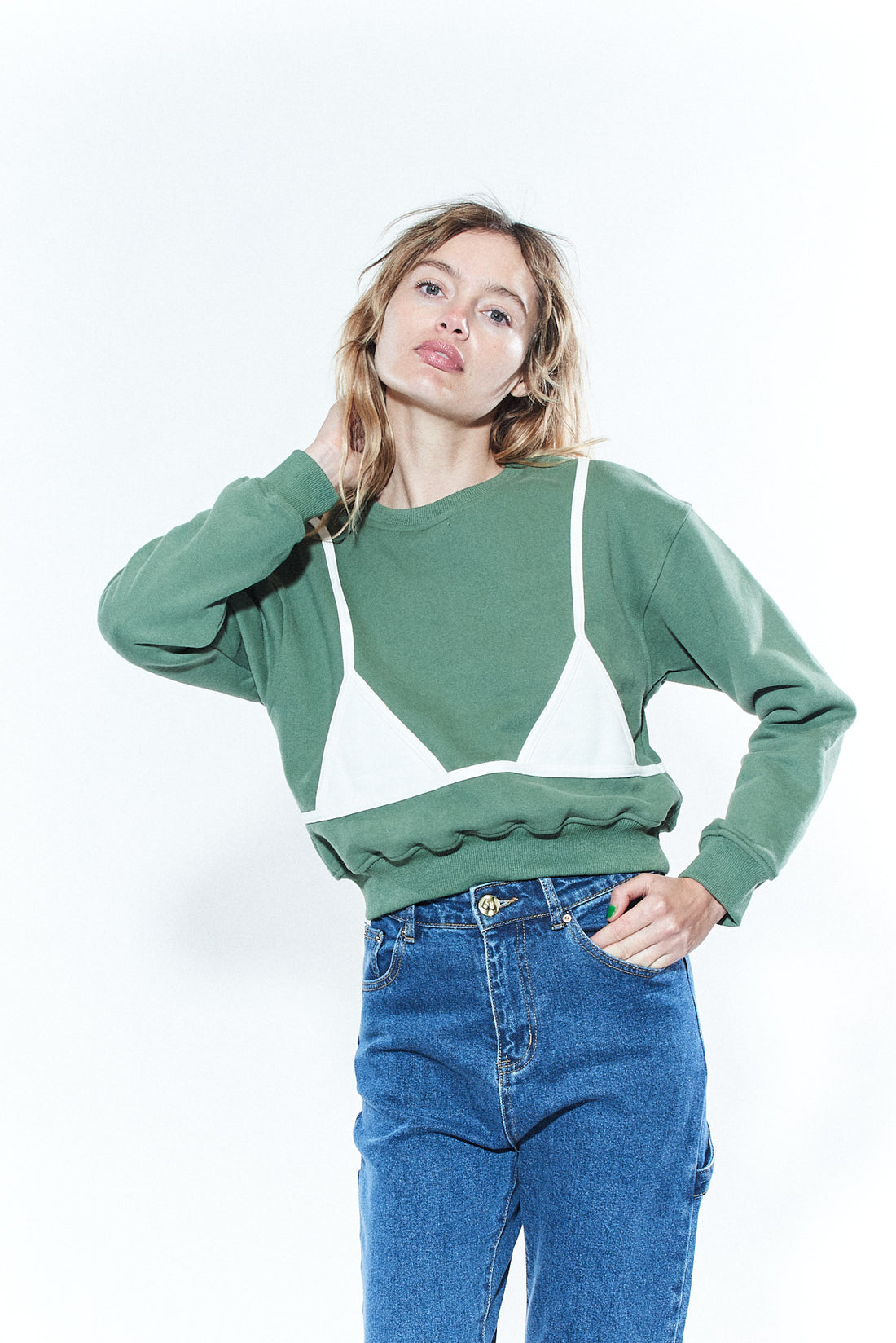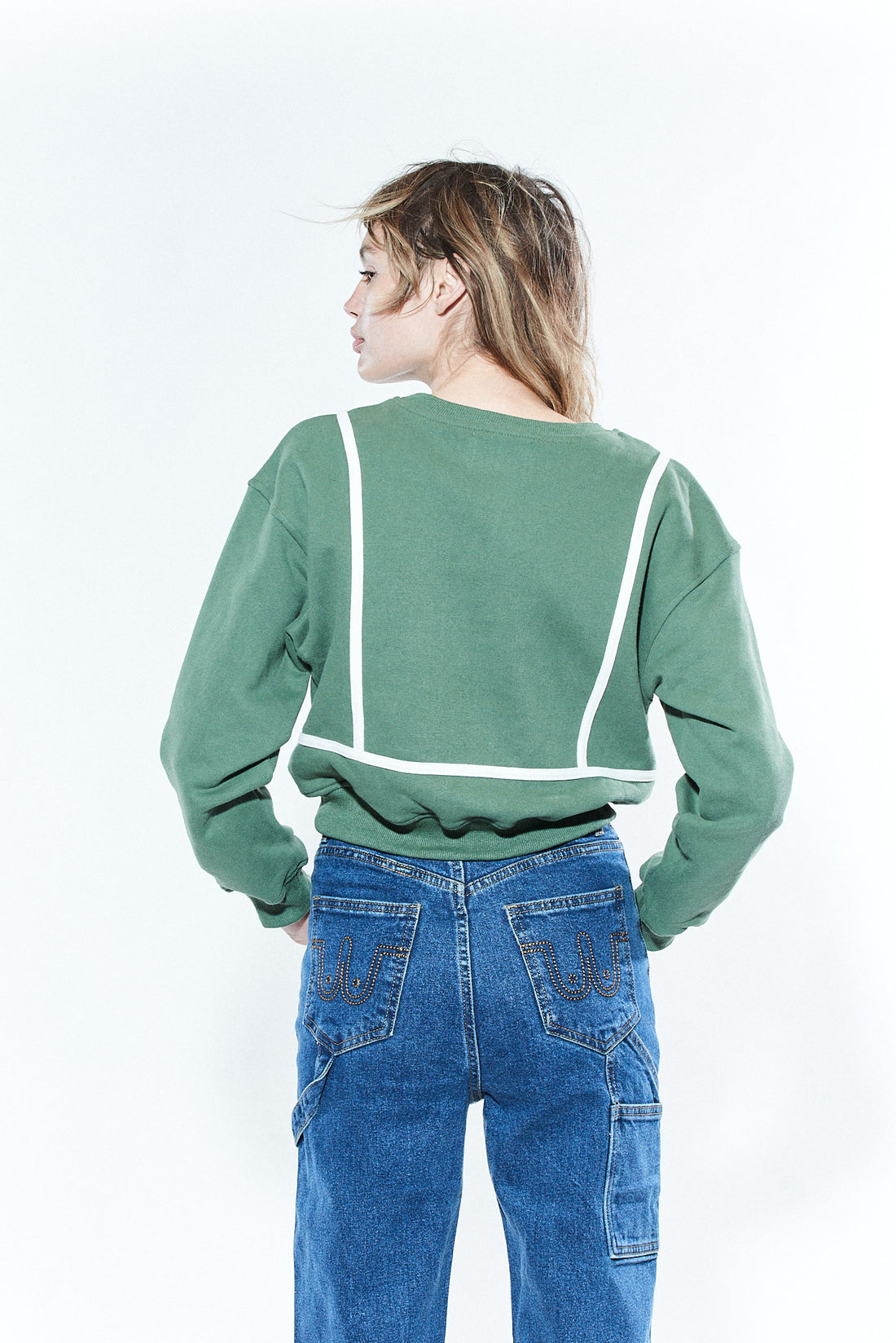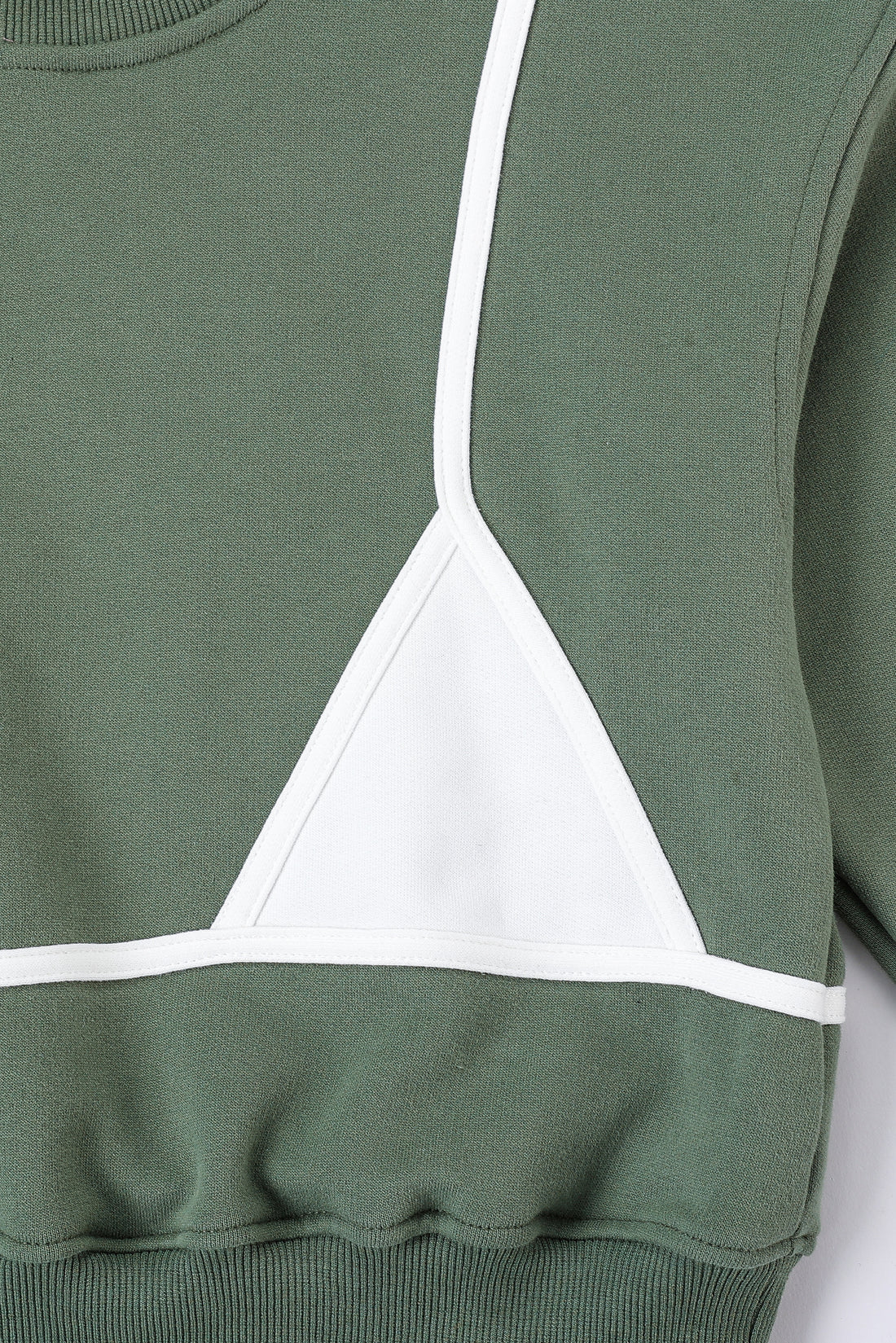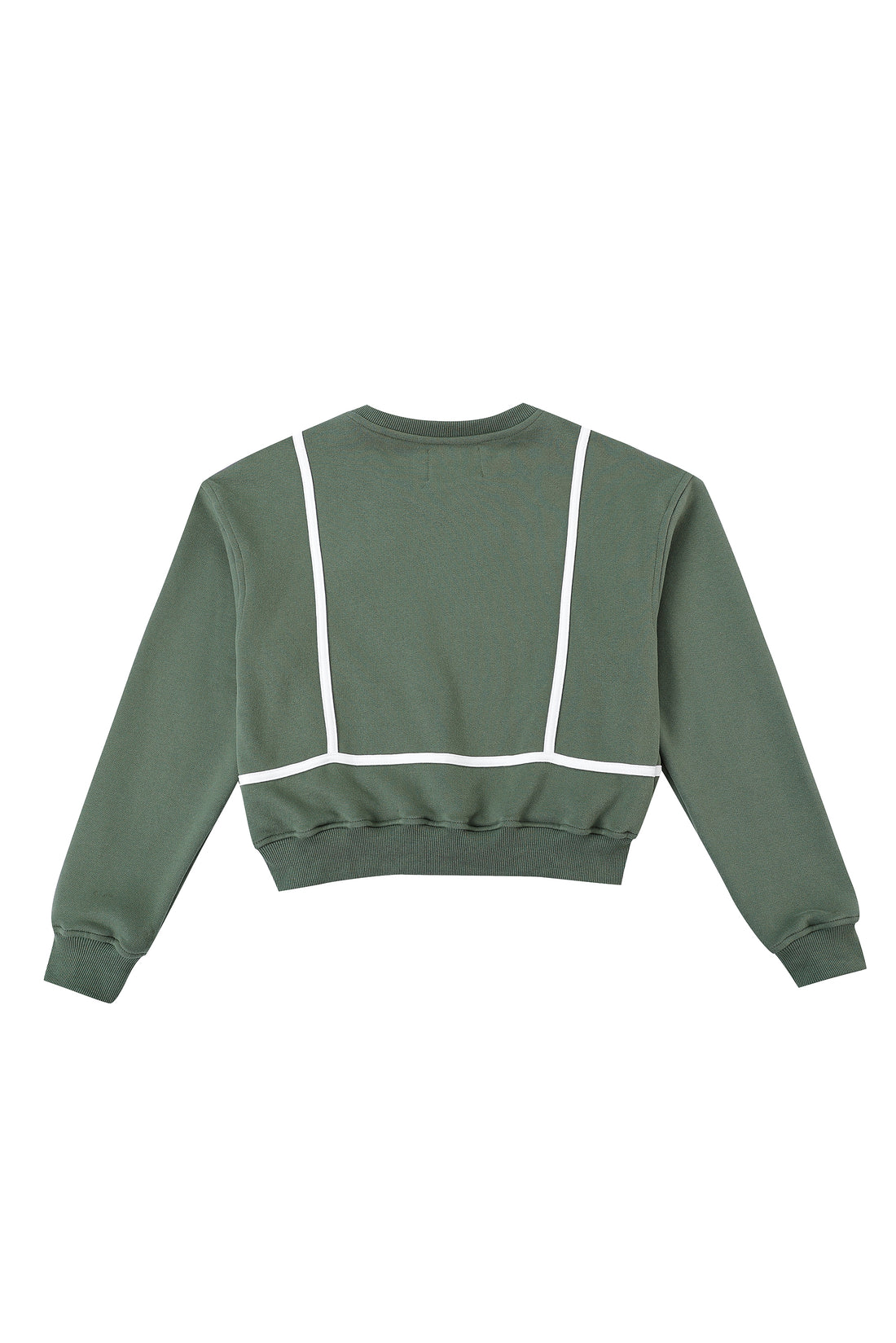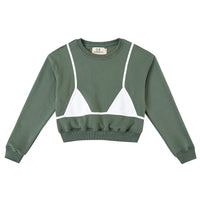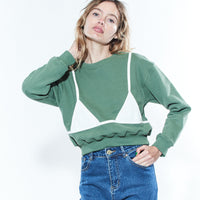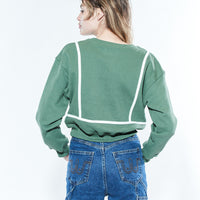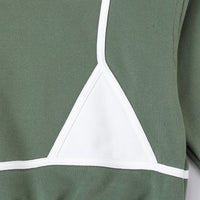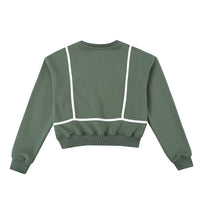 Green Bikini Bod Crewneck
Send some subtle messages to your hot coworker. Subtle messages such as: PICTURE ME IN A BIKINI! IMAGINE THAT IT'S STILL ME, BUT I'M IN A BIKINI! DID YOU KNOW I HAVE A BODY?!
SOLD OUT SIZES WILL BE BACK IN STOCK IN DECEMBER/JANUARY
DETAILS:
-Bikini Bod details on the front and back
-100% cotton
-Green with White Bikini Applique on front and back
-slightly cropped fit 
XS/S: Bust: 39", Length: 19.75"
M/L: Bust: 43.5", Length: 21.75"
XL/1X: Bust: 47.75", Length: 24"
2X/3X: Bust: 55.25", Length: 26"
4X/5X: Bust: 60.74", Length: 28"