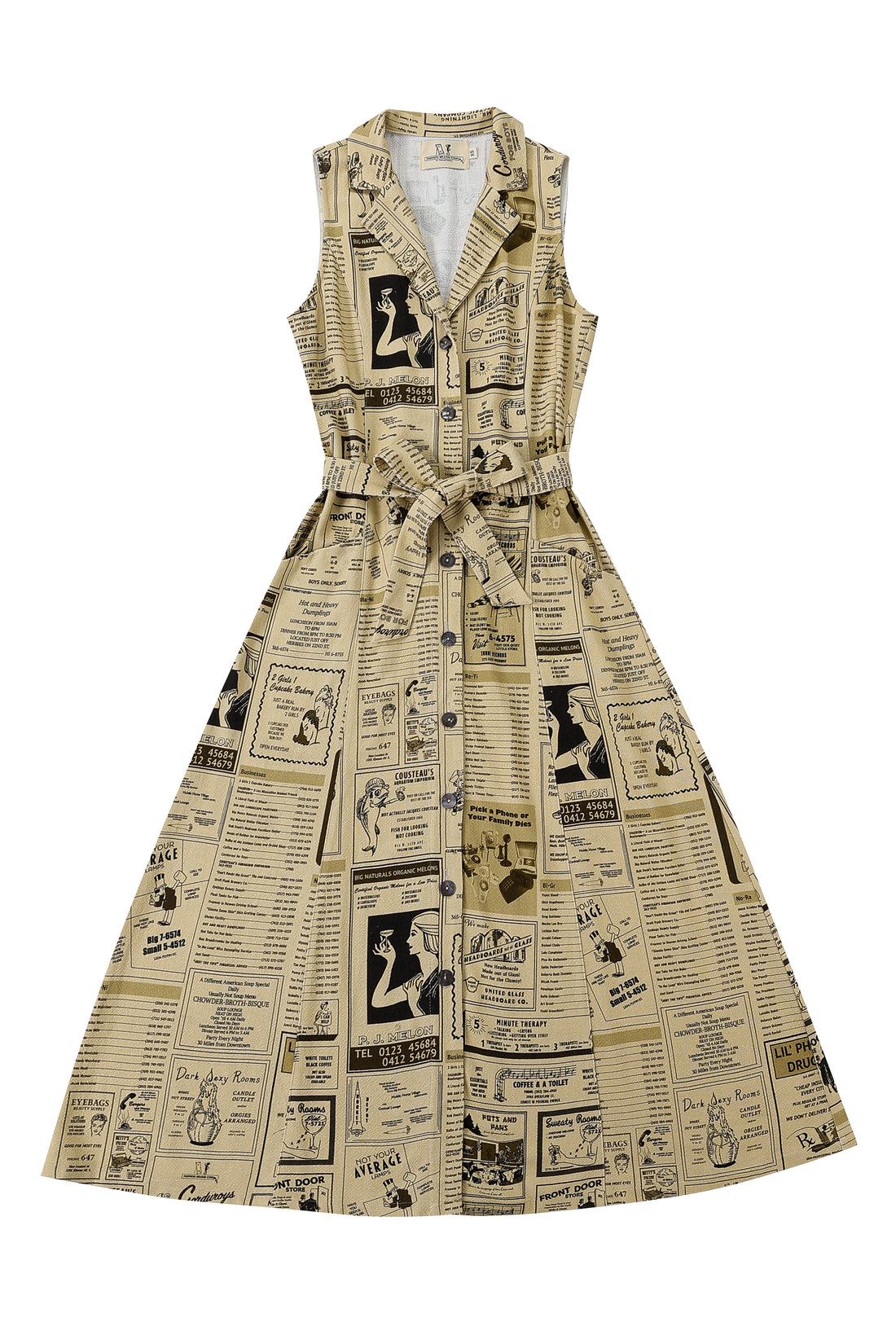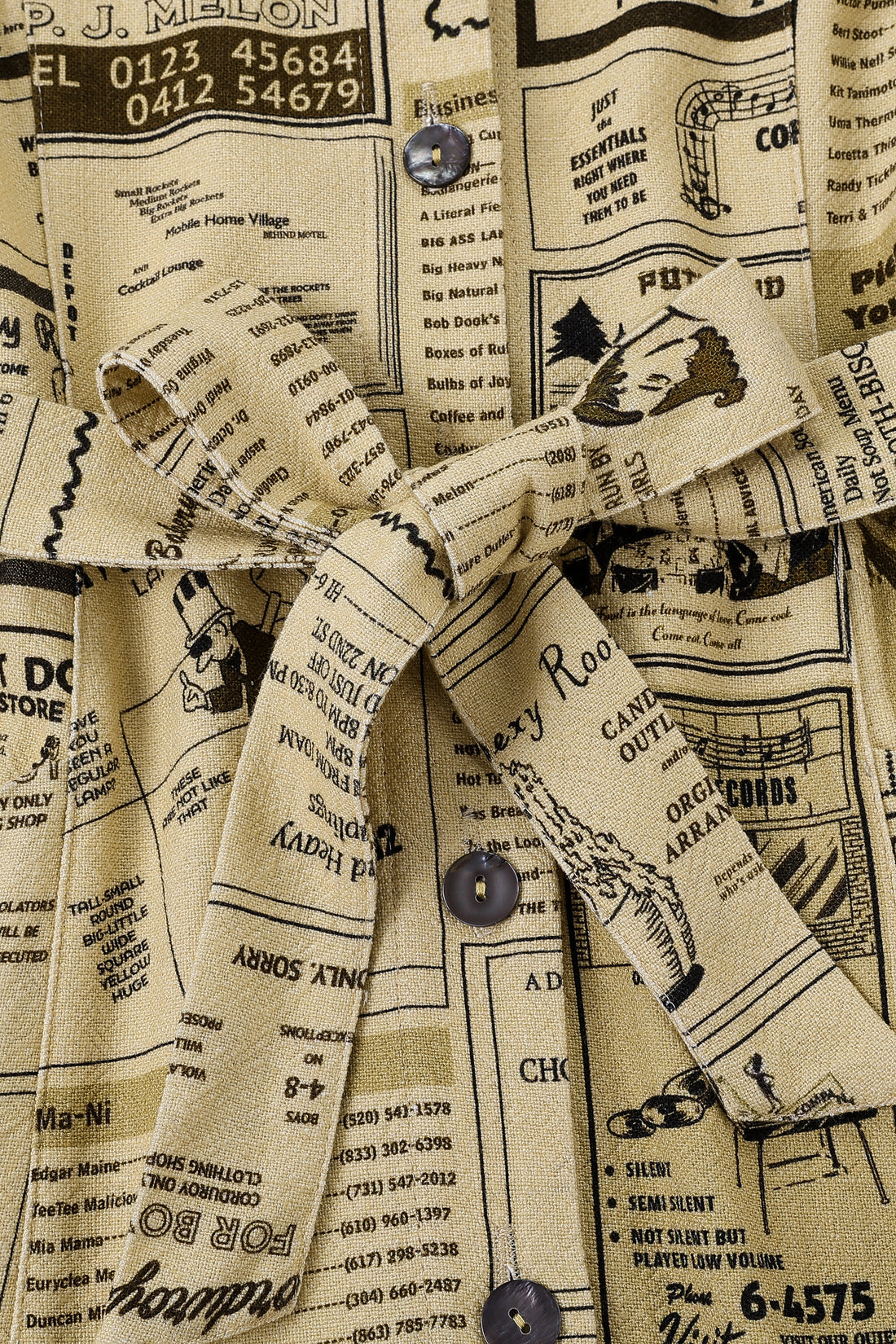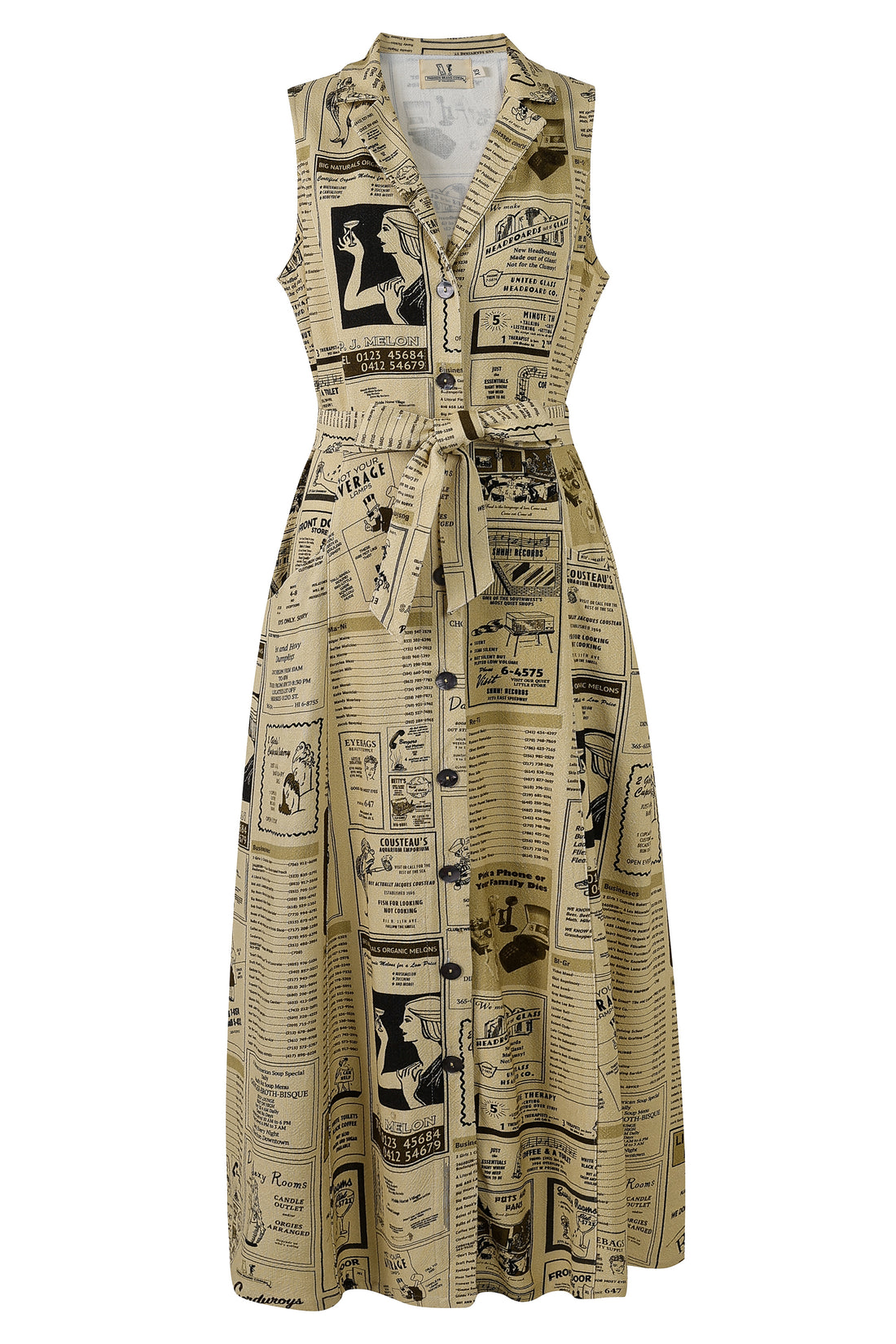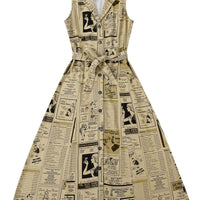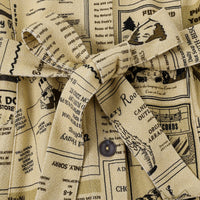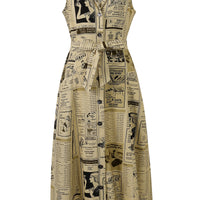 Ms. Honey Dress in Yellow Pages
Long English teacher linen dress with custom printed in house designed yellow pages print. Nice roomy pockets for sliding your hands into when you start telling an anecdote about how a good book heals everything. 
DETAILS:
-100% Linen in our own custom YELLOW PAGES print 
-mother of pearl buttons
-removable matching tie belt sash 
-fits true to size
Dress comes with belt with can be tied tighter on the waist
Dress fits true to size

XXS: Bust: 34" Waist: 28" Length: 48.5"
XS: Bust: 36" Waist: 30" Length: 49"
S: Bust: 38" Waist: 32" Length: 49.5"
M: Bust: 40" Waist: 34" Length: 50"
L: Bust: 42" Waist: 36" Length: 50"
XL: Bust: 46" Waist: 39" Length: 51"
1XL: Bust: 48" Waist: 44" Length: 51"
2X: Bust: 52" Waist: 48" Length: 51.5"
3X: Bust: 54" Waist: 50" Length: 52"
4X: Bust: 60" Waist: 56" Length: 53"
Machine washable. Dry on low.