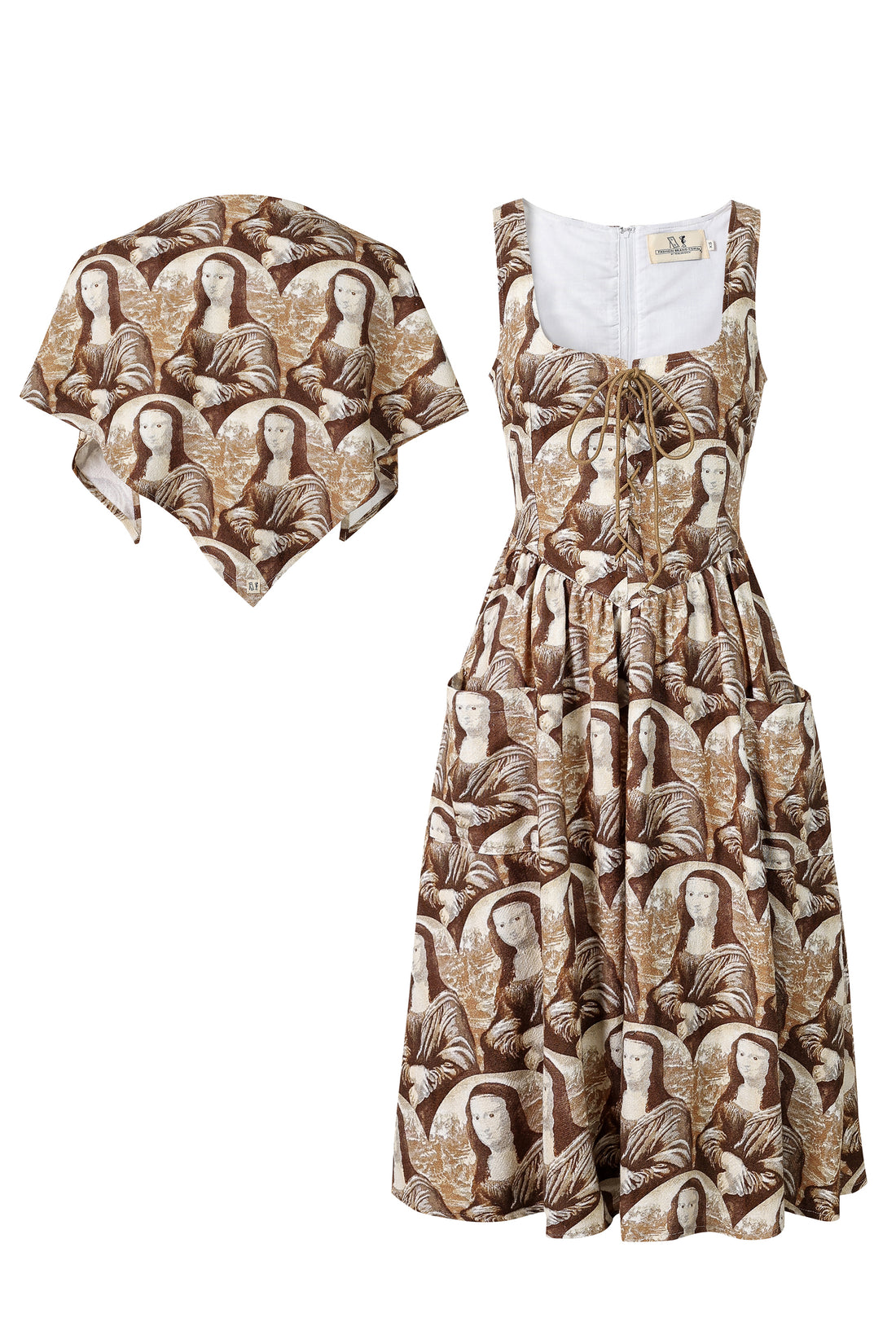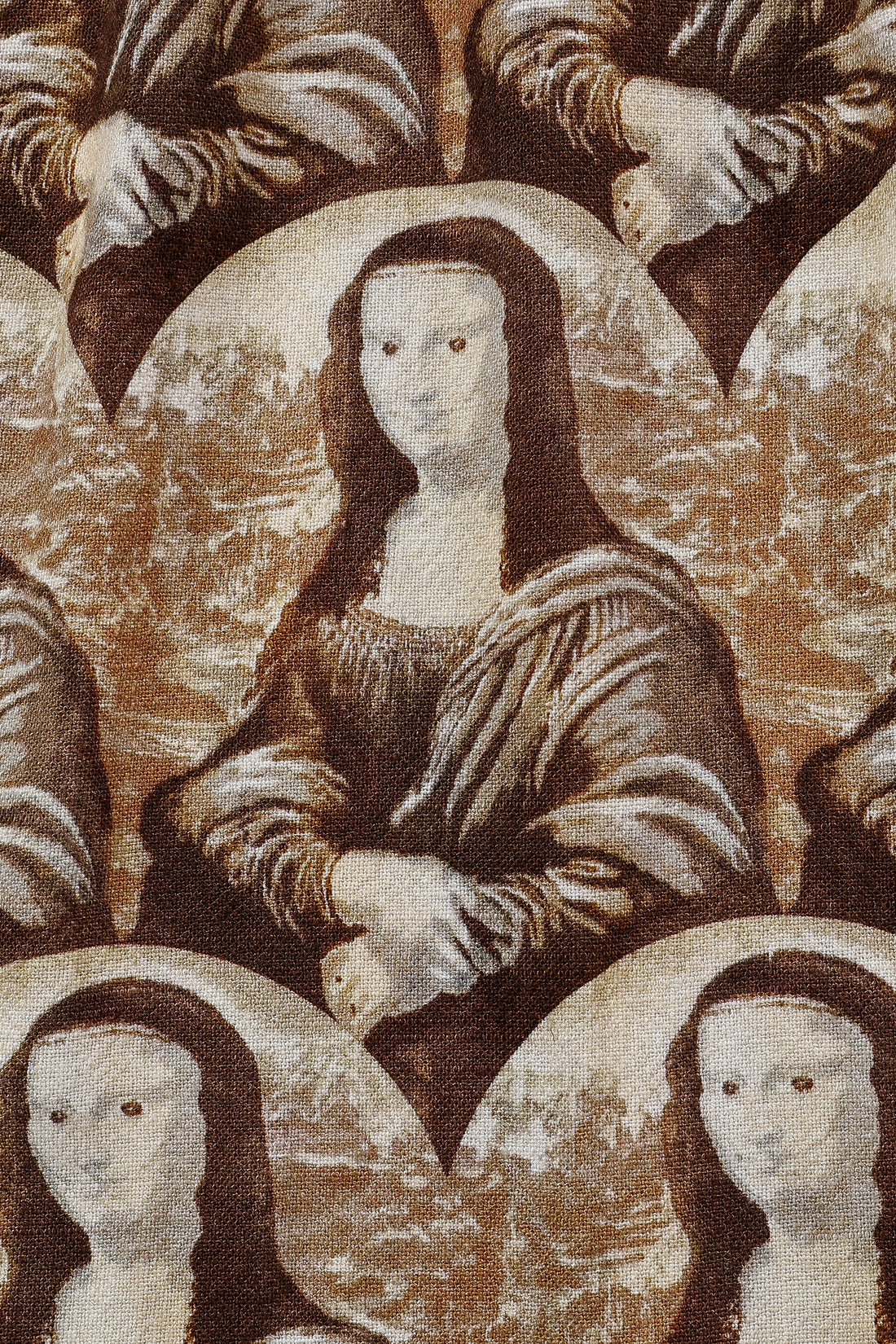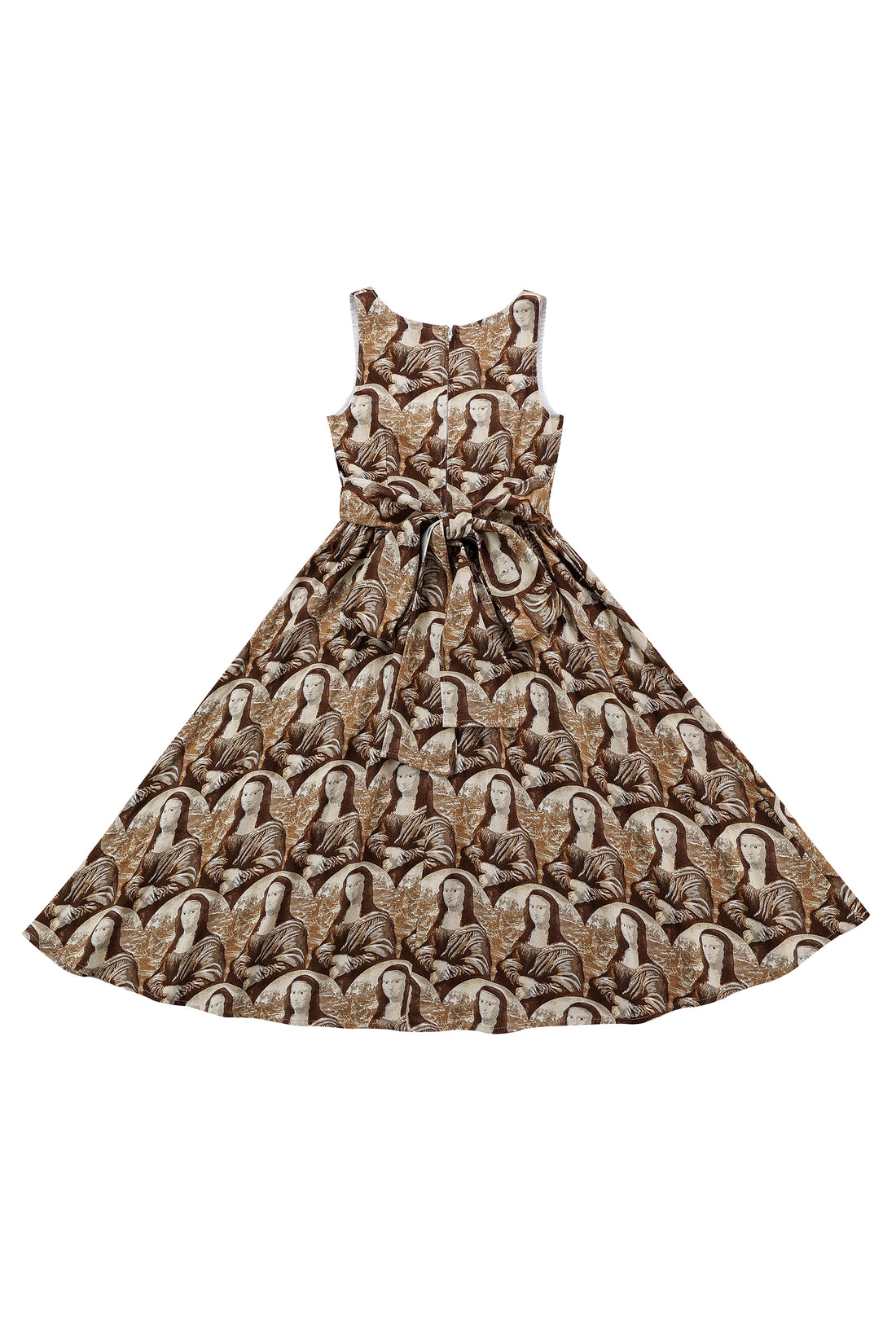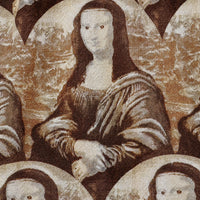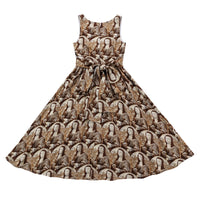 Farm Chores Midi Dress MONA PRINT Linen
Made from thick 100% thick linen with a beautifully structured skirt and bodice. Now you can go complete all your duties like naming the animals and holding hands with the farmhand. Pairs great with the cotton wench top! 
COMES WITH SCARF
Details
- Dress fits true to size- machine washable
-2 patch hip pockets
-ykk ZIp up back with long ties for a bow in back
-Lace up front
-This dress is super sturdy and has a corset like fit (You will not break it this dress is industrial costume grade basically). I often recommend customers buy a size that has a waist measurement that is a few inches smaller than their natural waist because it will "hold" you while still being comfortable.

please refer closely to measurements.
NO RESTOCK OF THIS COLOR ONCE THESE SELL OUT
XXS: Bust: 32", Waist: 23.5"
XS: Bust: 33", Waist: 24.5"
S: Bust: 34", Waist: 26"
M: Bust: 37", Waist: 28"
L: Bust: 39", Waist: 31"
XL: Bust: 42", Waist: 33"
1X: Bust: 45", Waist: 36"
2X: Bust: 48", Waist: 39"
3X: Bust: 52", Waist: 43"
4X: Bust: 57", Waist: 48"
5X: Bust: 63", Waist: 54"