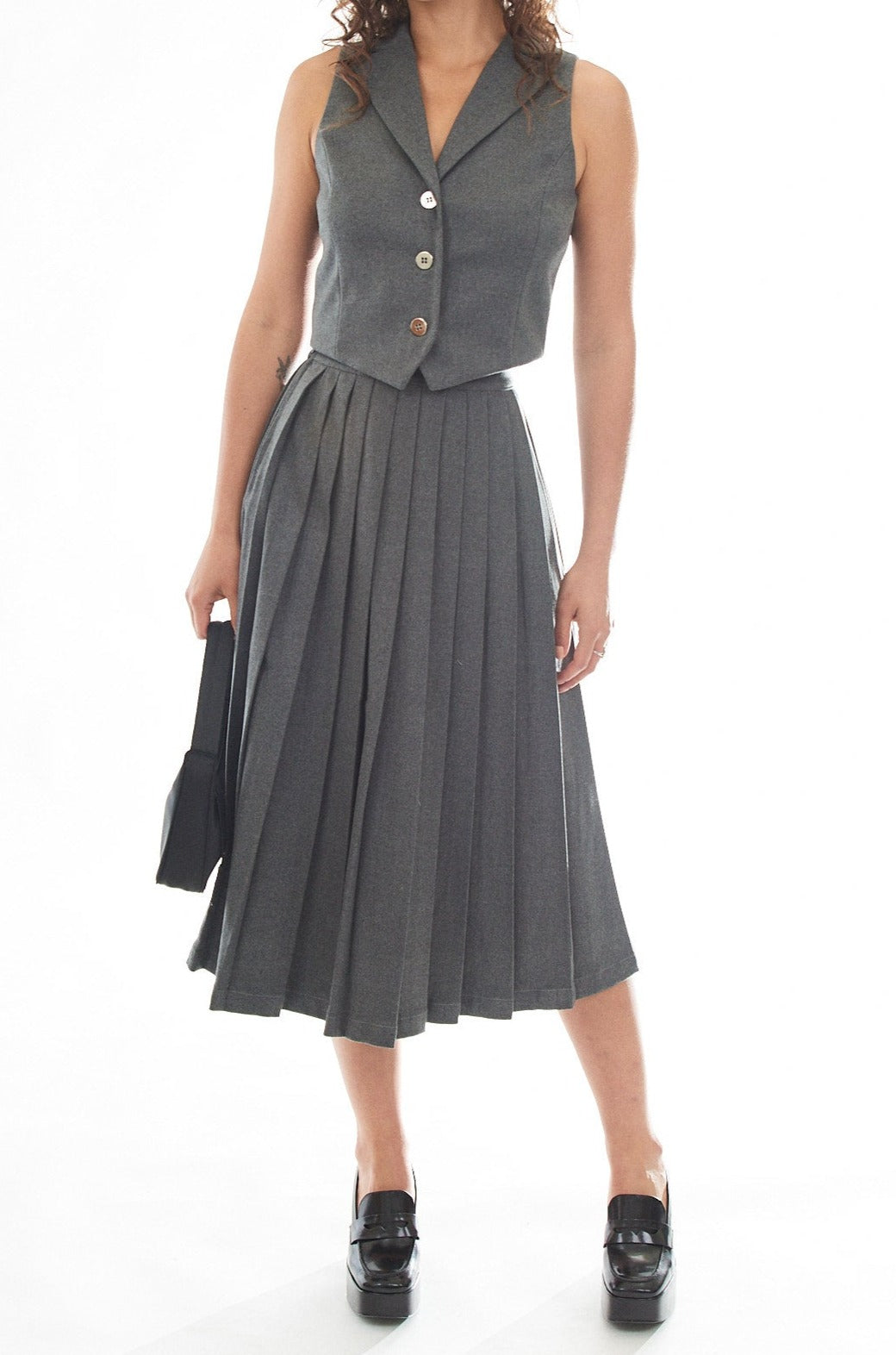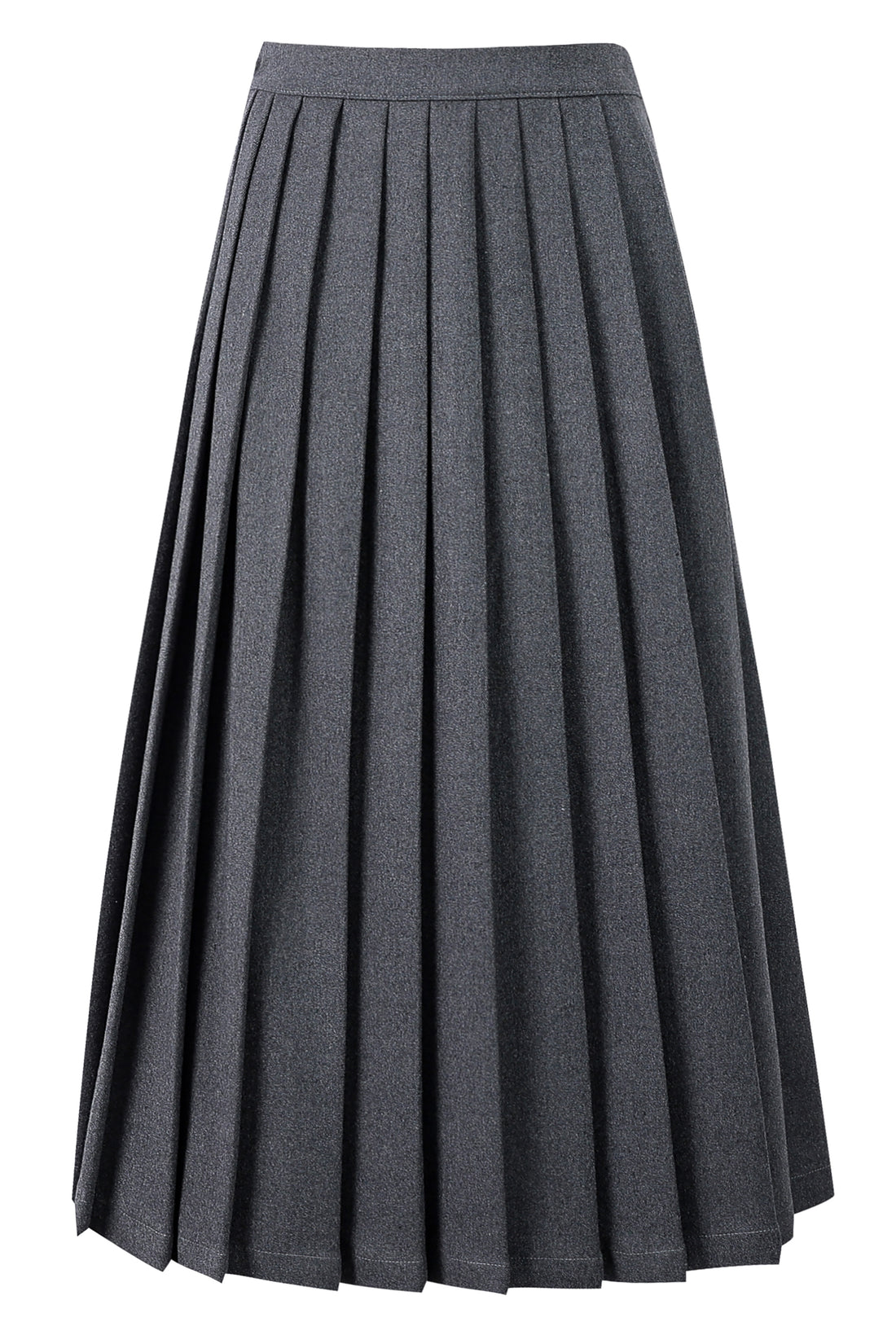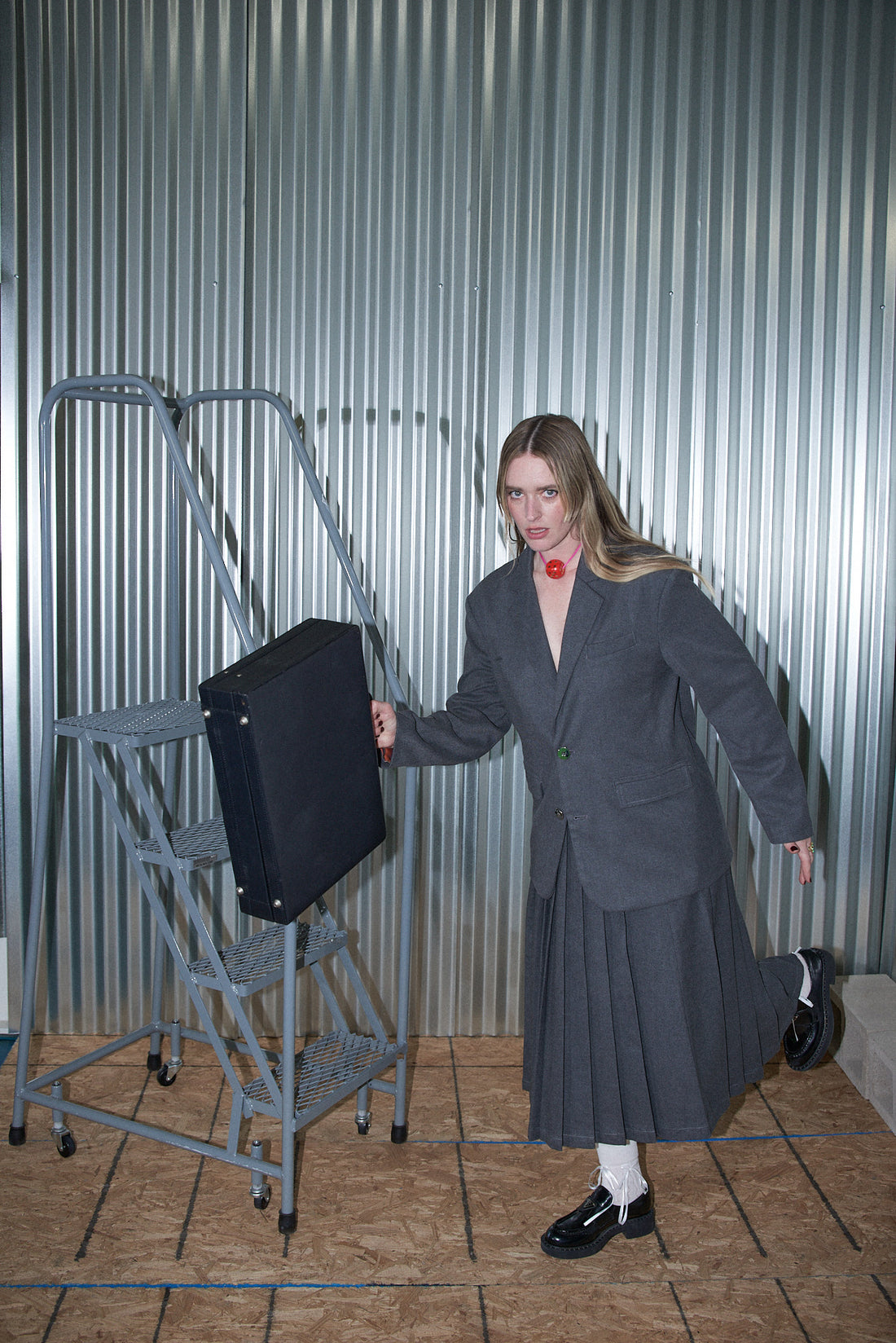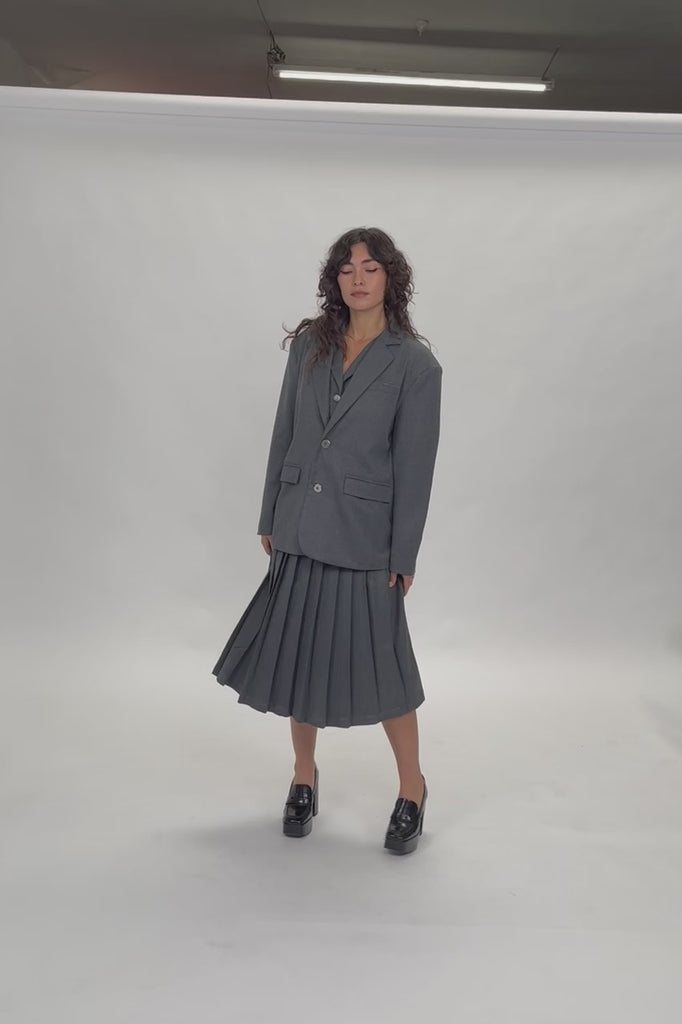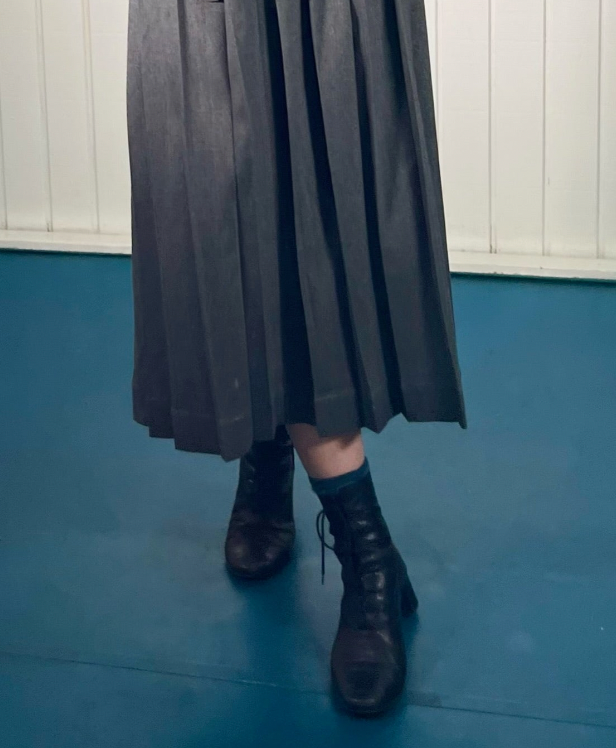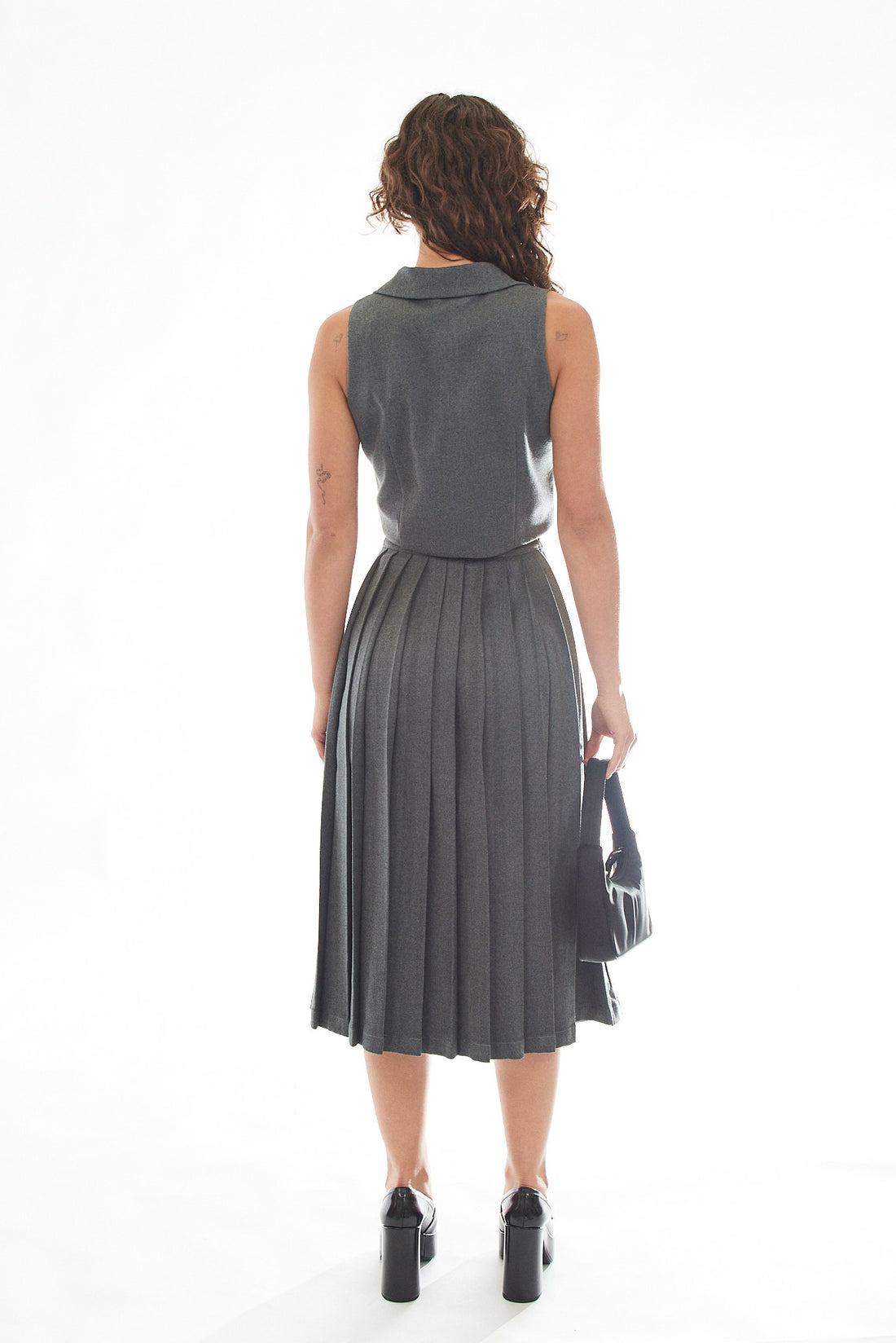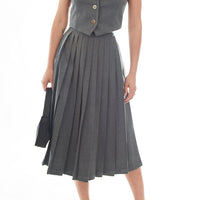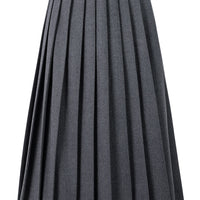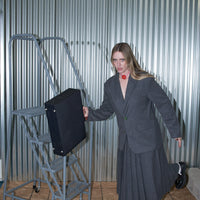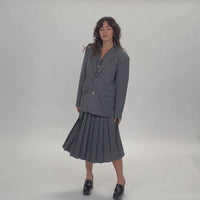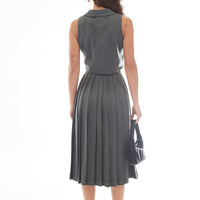 Gray Pleated Business Skirt
DETAILS:
-ykk side zip and button

- Feels like wool except its not itchy and it can be machine washed. A dream come true 
-Made using an incredible thick but breathable fabric with a slight amount of stretch that doesn't stretch out or wrinkle. Very smoothing and flattering.
-fabric is 78% terylene 20% rayon 2% spendex
SOLD OUT SIZES WILL BE BACK IN STOCK IN SEPTEMBER 
2XS: Waist: 24" Length: 30"
XS: Waist: 26" Length: 30.5"
S: Waist: 27.5" Length: 31"
M: Waist: 29" Length: 31.5"
L: Waist: 31" Length: 32"
XL: Waist: 33" Length: 33"
1X: Waist: 36" Length: 34"
2X: Waist: 42" Length: 36"
3X: Waist: 46" Length: 38"
4X: Waist: 50" Length: 39"
5X: Waist: 55" Length: 40"
Wash on cold and dry on low.