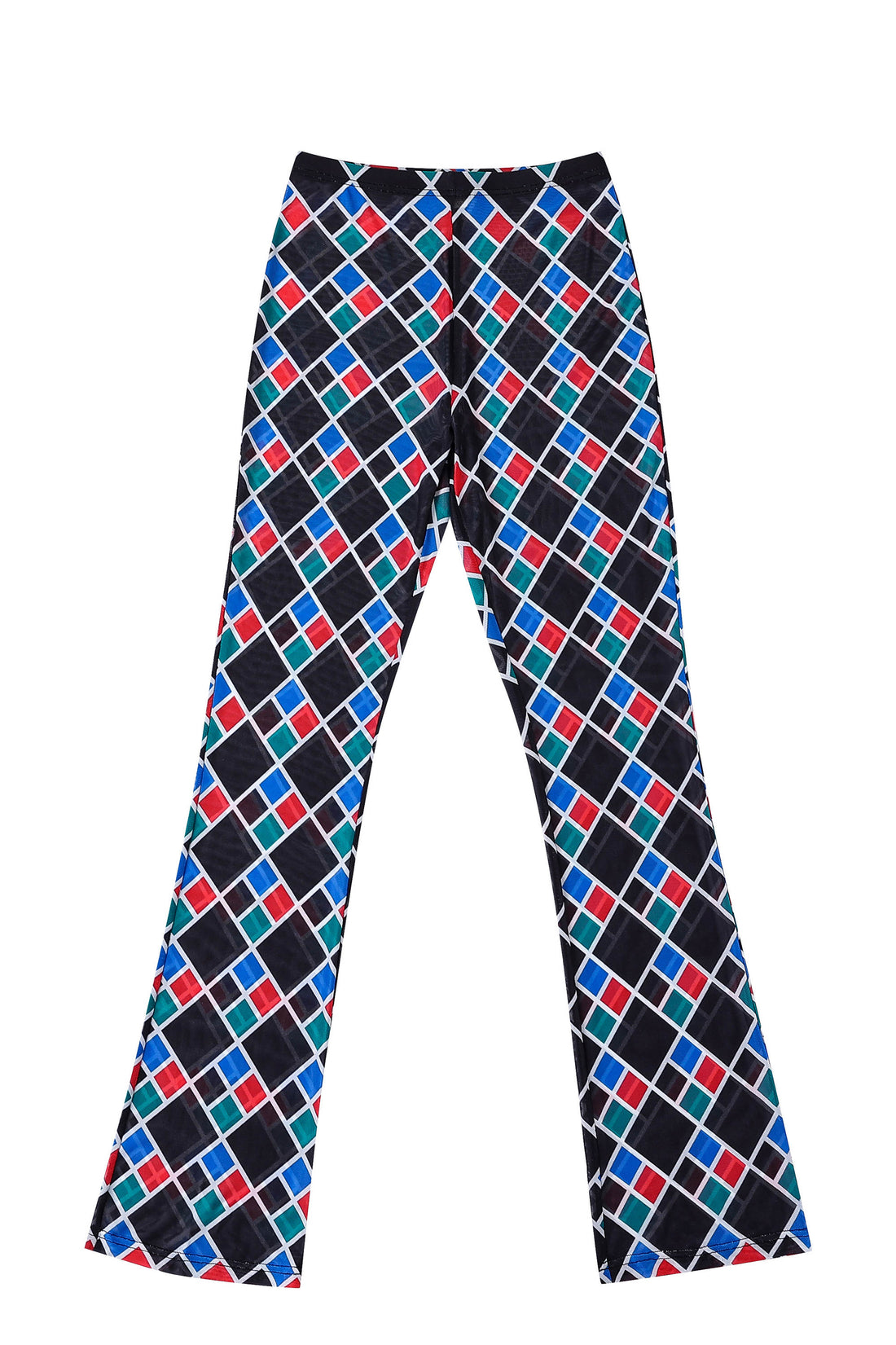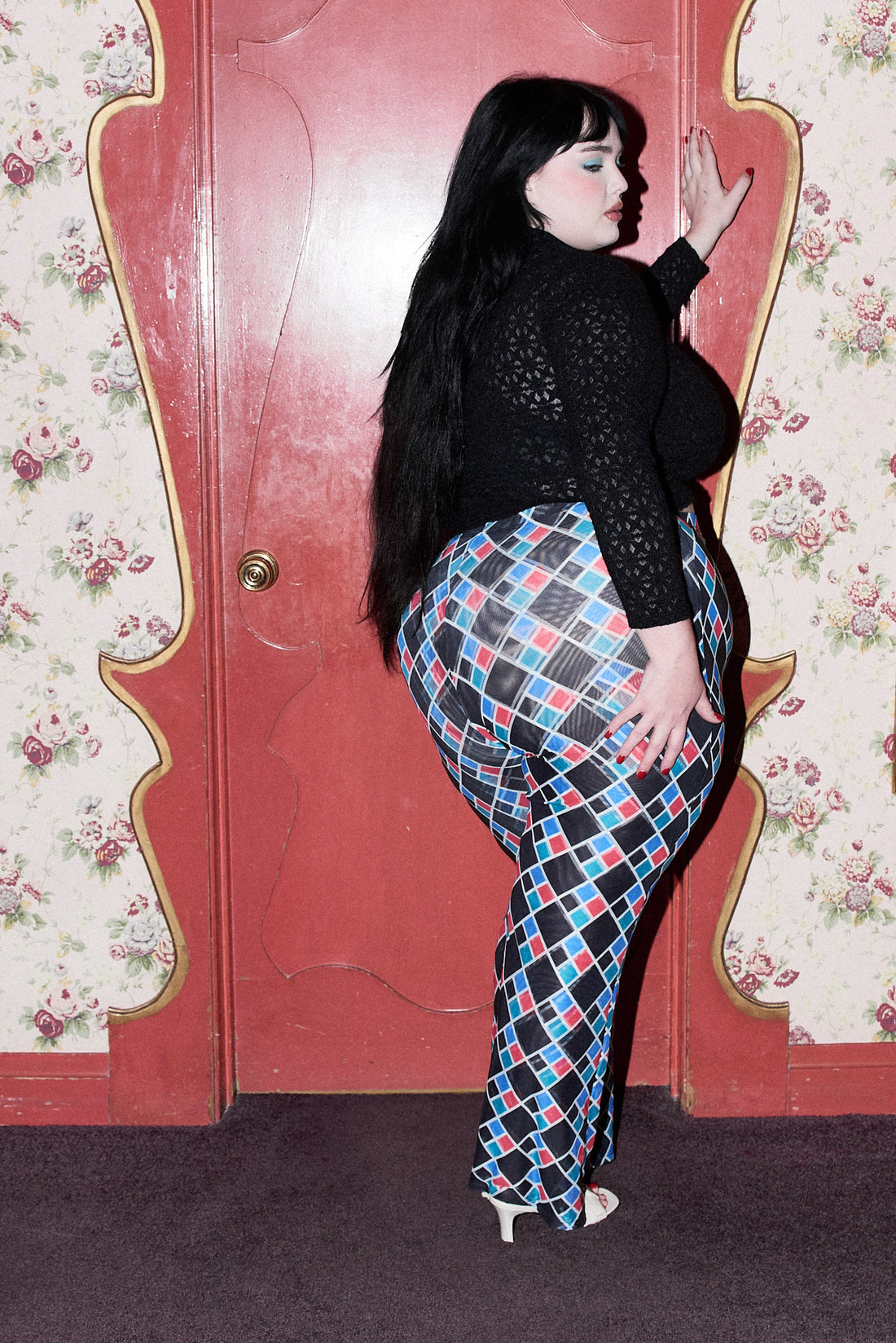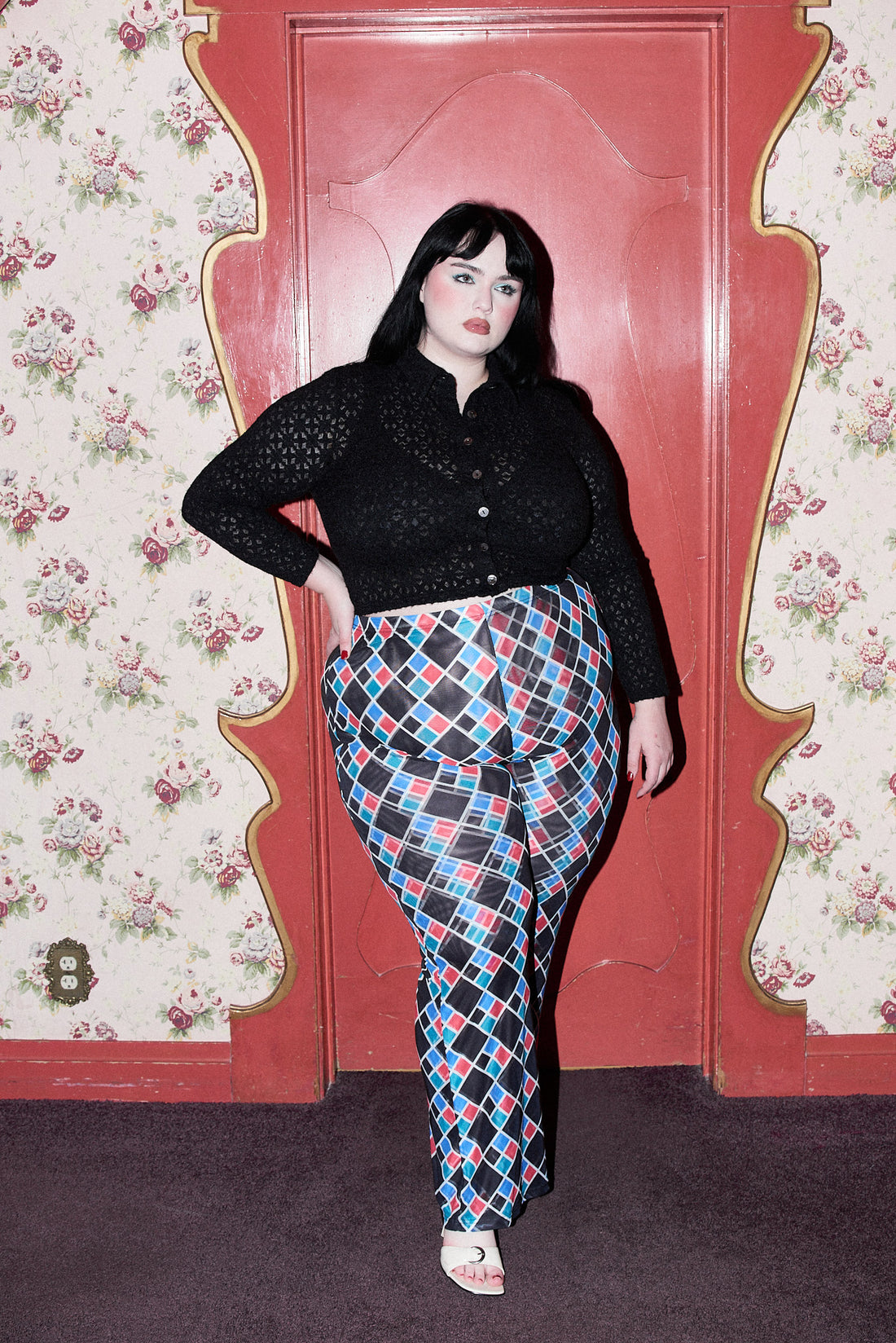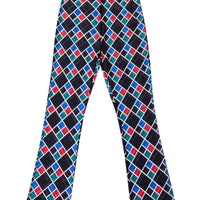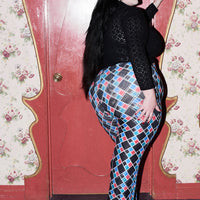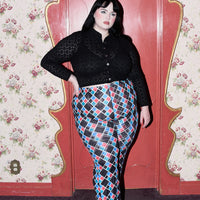 American Girl Double Layer Mesh Pants
Double layer custom printed mesh with elastic waistband. The modest cousin of our single layer mesh pants. 
These pants are quite ideal if you want to make your butt look flawless without compromising the "jiggle". Please just trust me on this. These pants are hot and will cause car accidents. These are my favorite going out in the world to be a hot girl pants. 
XS: Waist: 22.5" Inseam: 29" Rise: 10.5"
S: Waist: 24.5" Inseam: 29.25" Rise: 10.75"
M: Waist: 26.5" Inseam: 29.5" Rise: 11.25"
L: Waist: 28.5" Inseam: 30." Rise: 11.75"
XL: Waist: 31" Inseam: 30.25" Rise: 12.5"
1X: Waist: 34" Inseam: 30.5" Rise: 13"
2X: Waist: 37" Inseam: 30.5" Rise: 13.75"
3X: Waist: 40" Inseam: 30.5" Rise: 14.5"