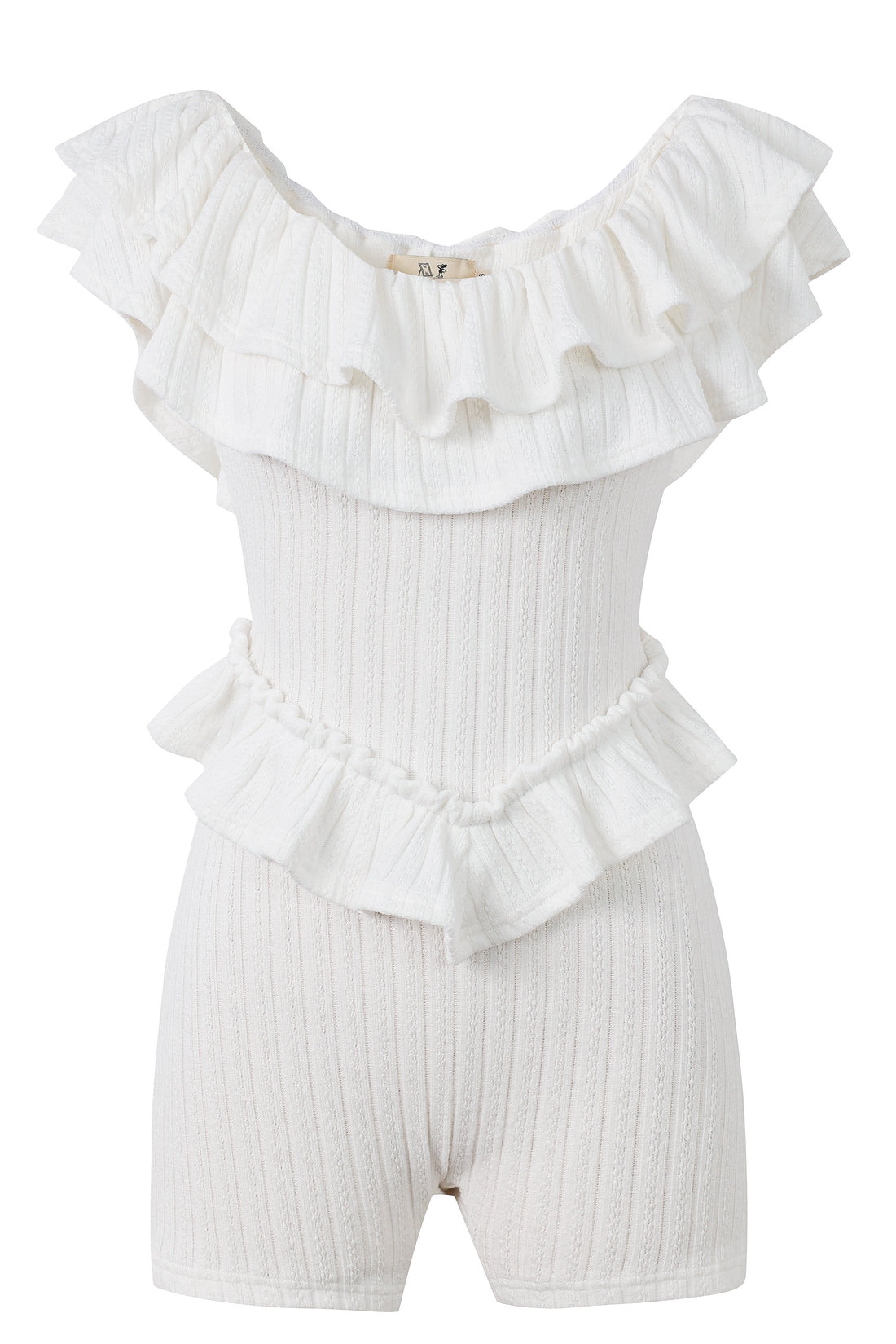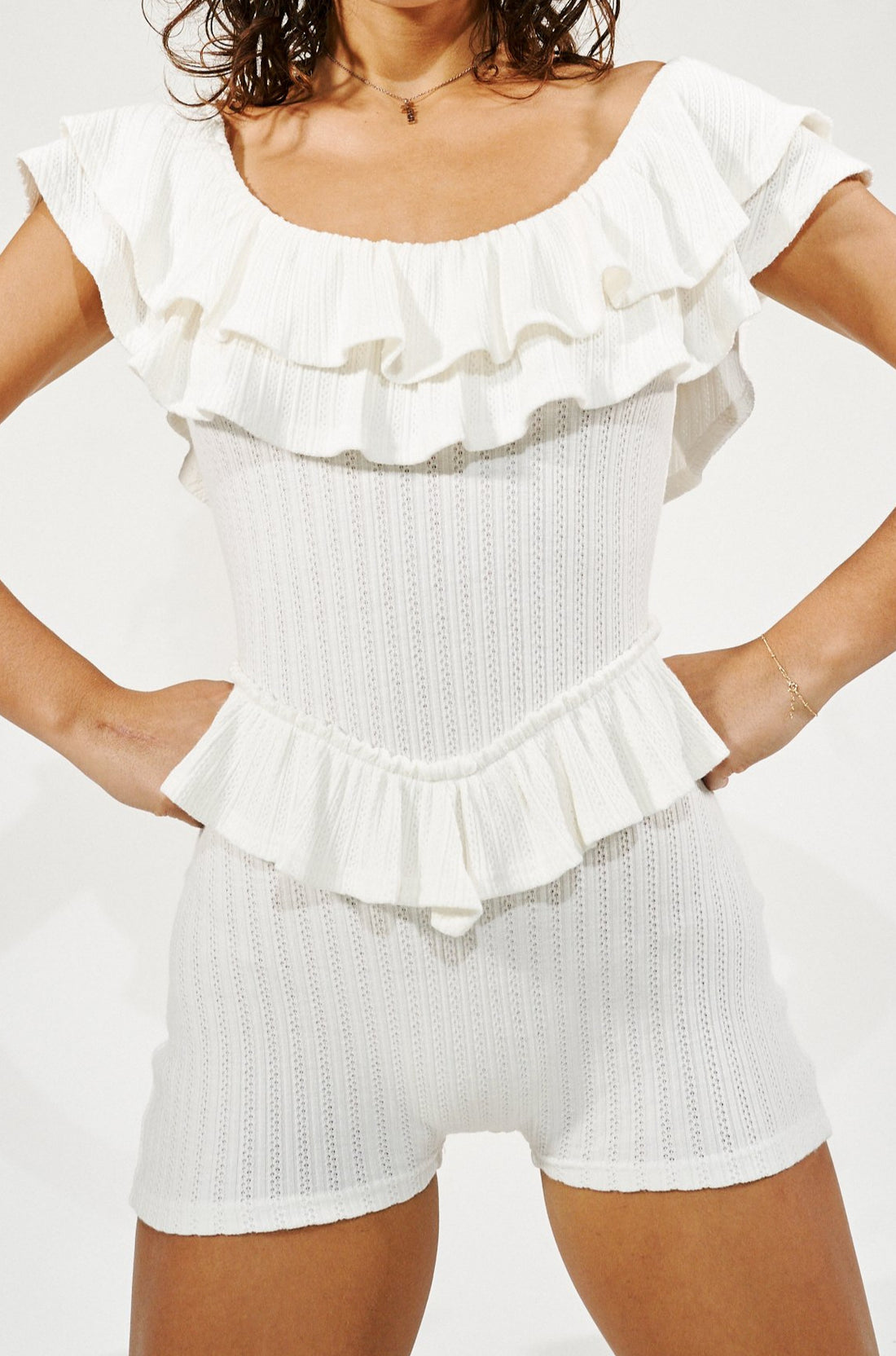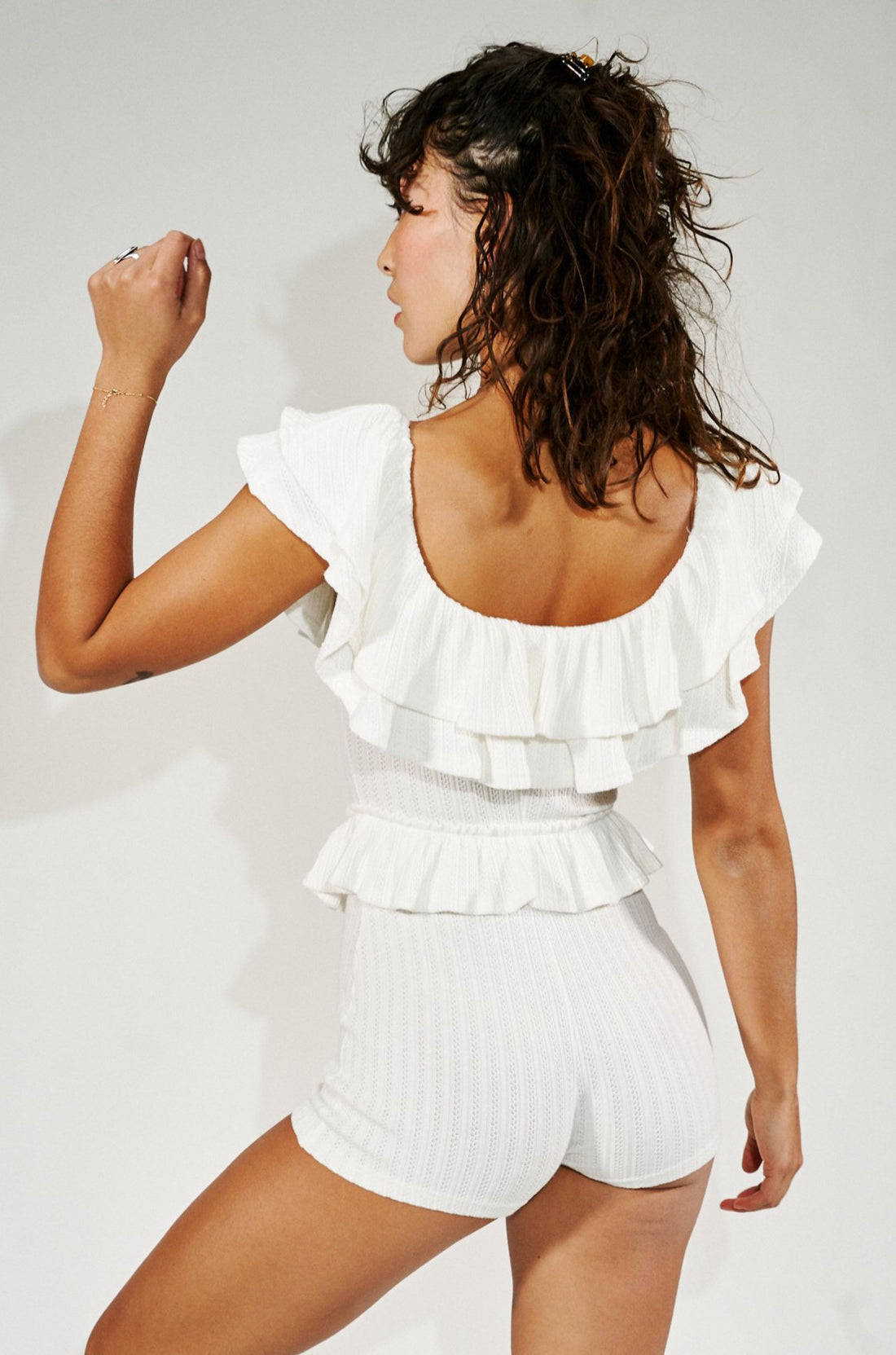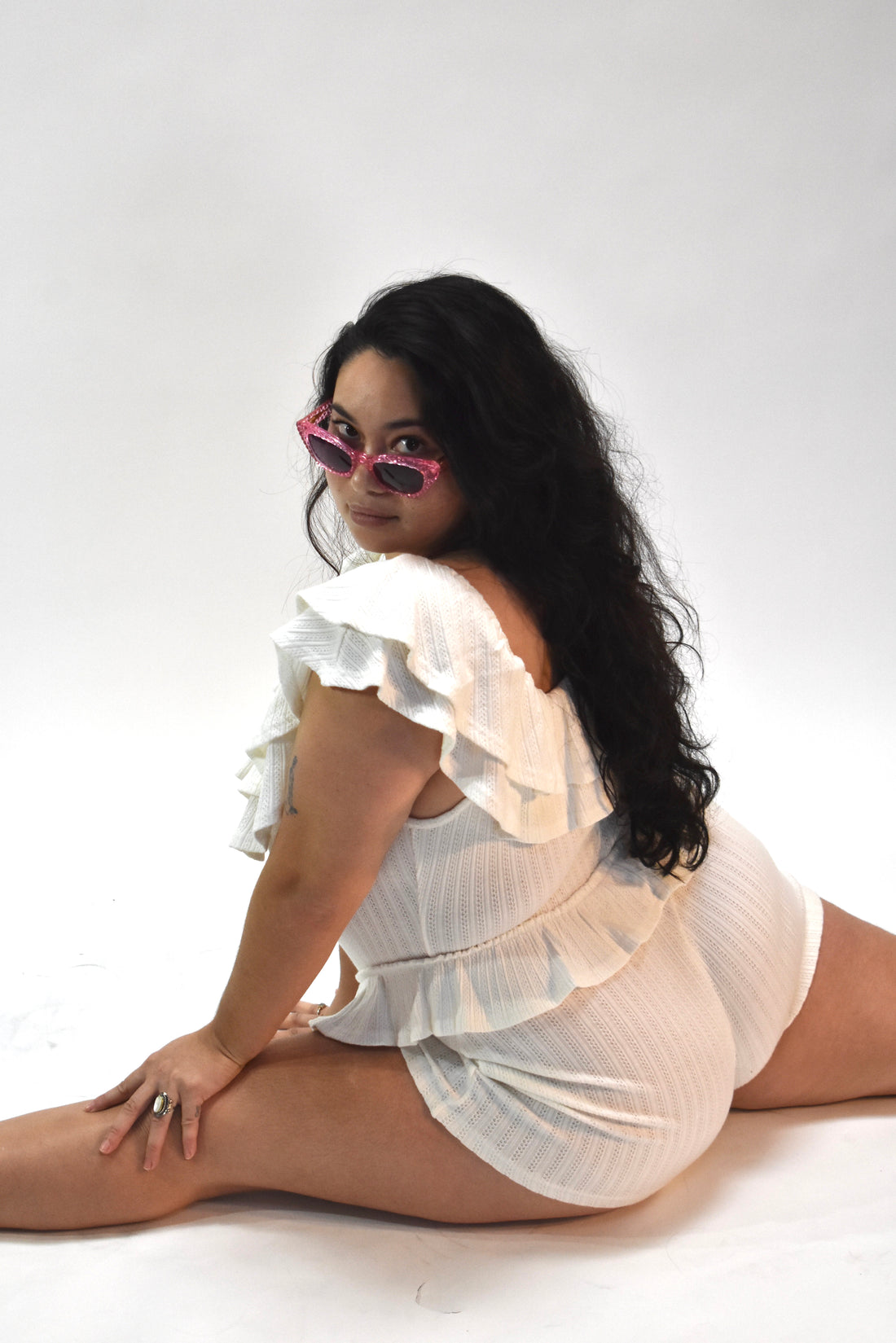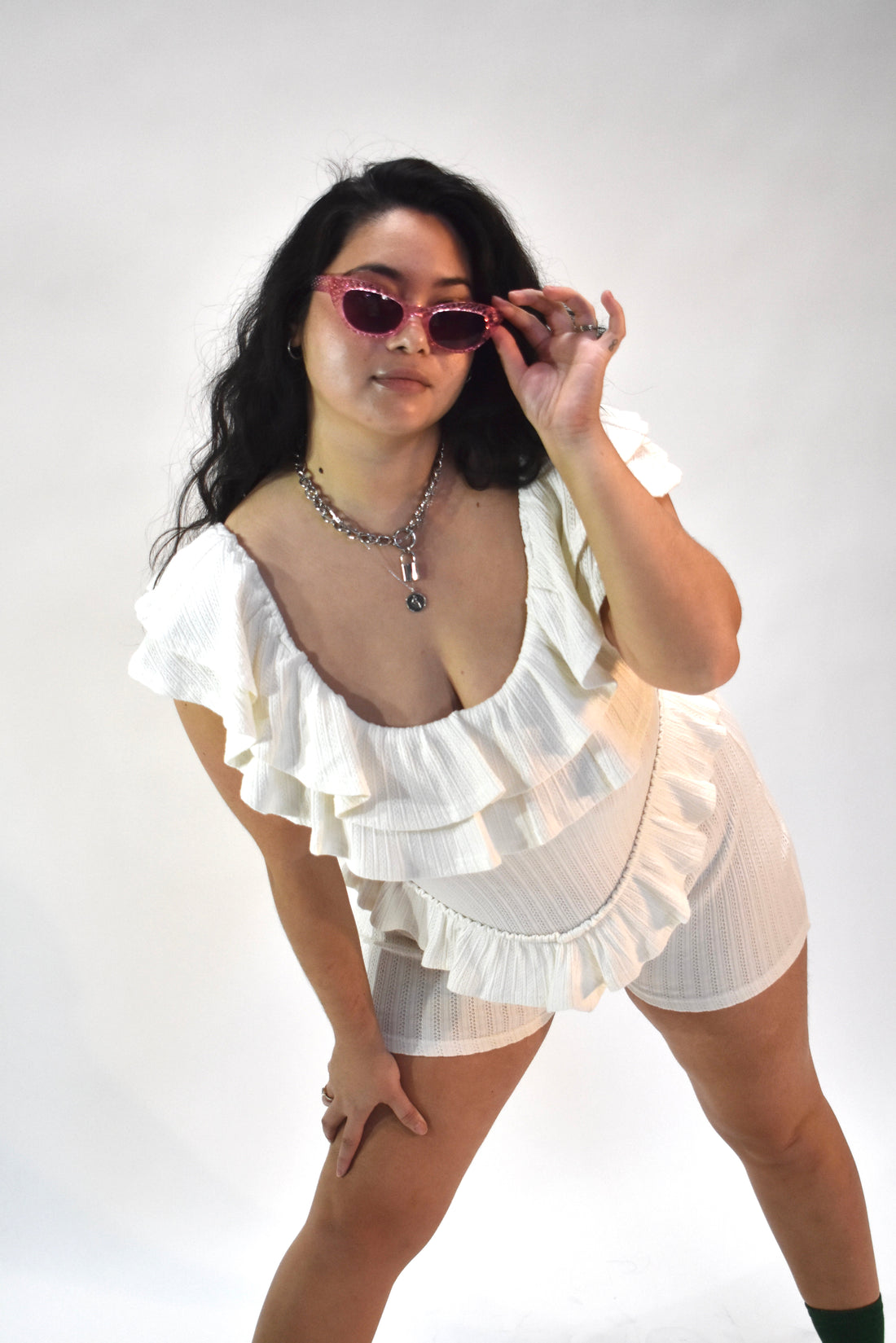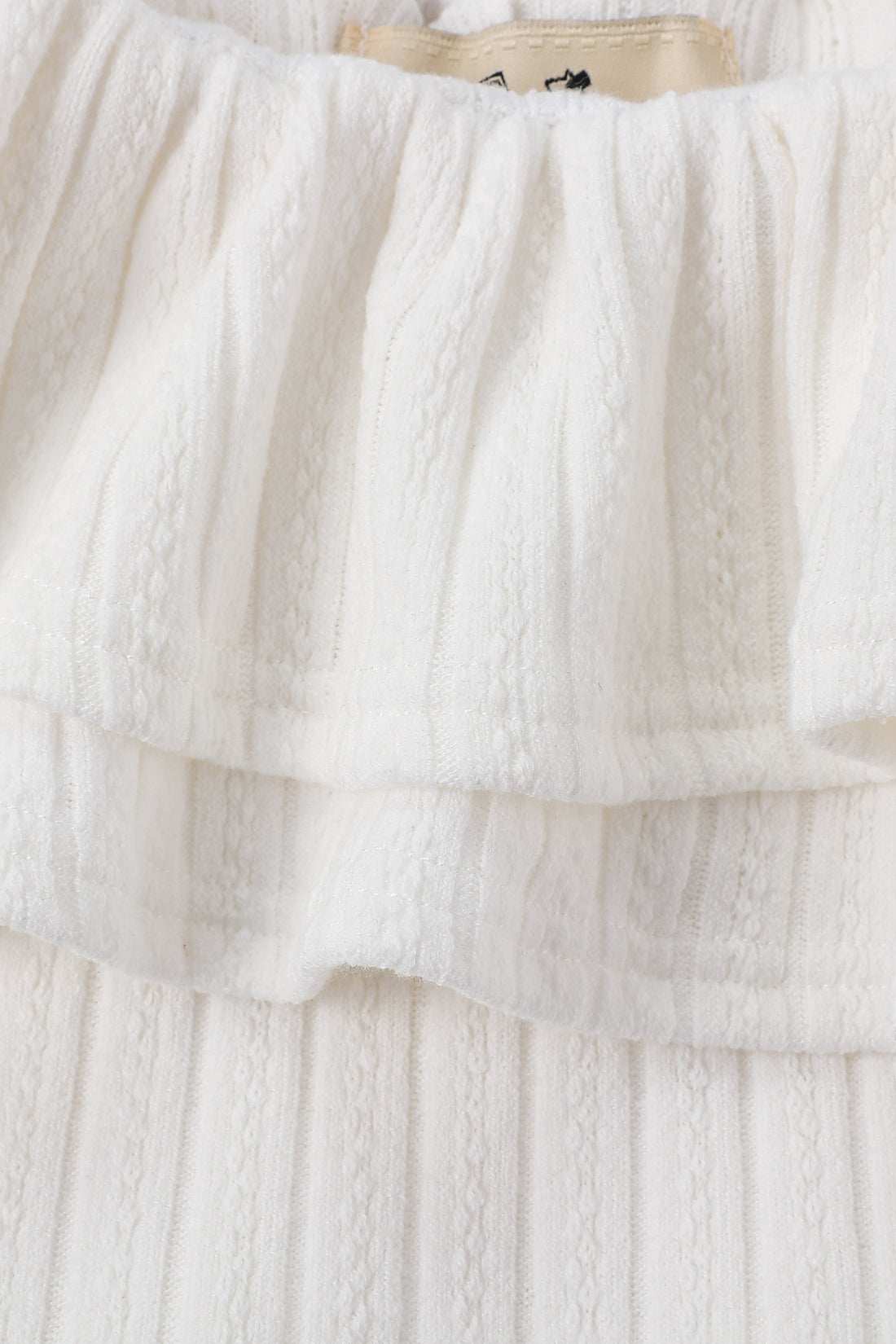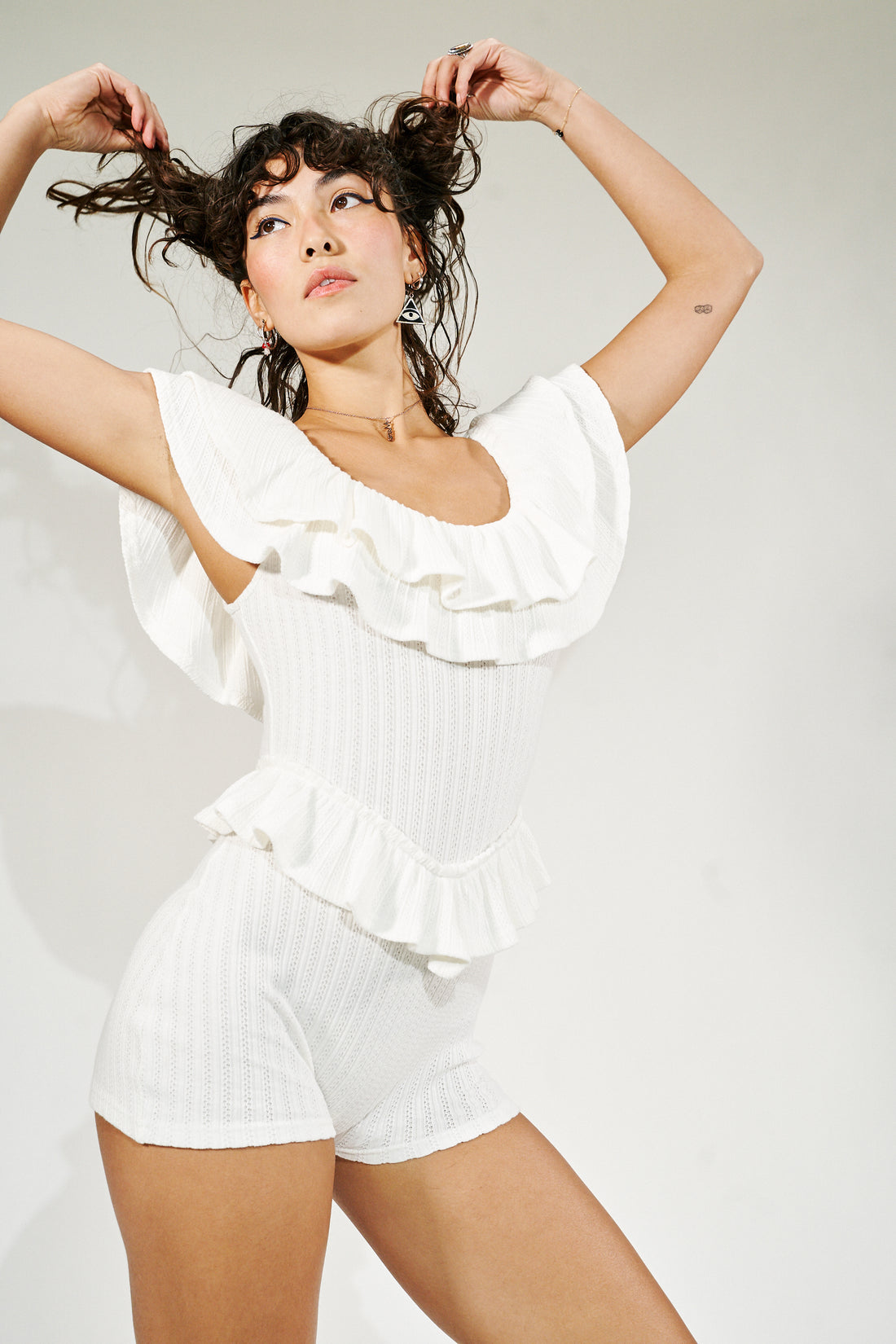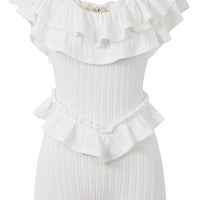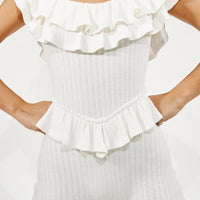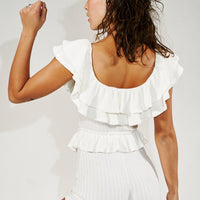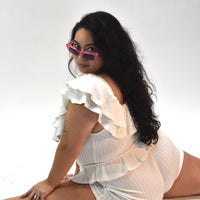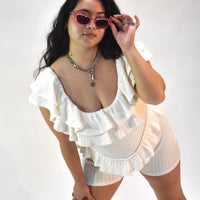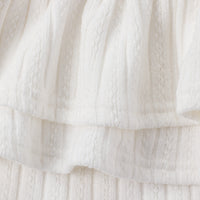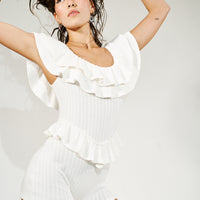 French Unmentionable White
DETAILS:

-cotton/spandex knit pull on striped jumpsuit. Fabric is super soft. This is a very sexy cozy lounge piece.

-Lots of stretch. A hint of sheerness but not very extreme (model is wearing a white flower patterned thong under hers and you can't tell she is wearing anything)
-Elastic around the neckline allows sleeves to be worn on or off the shoulders
-Flattering V shaped ruffle at the waist

Fabric is super stretchy

2XS/XS: Bust: 29"-39", Waist: 22"-28", Hips: 30"-40"
S/M: Bust: 31"-41", Waist: 24"-31", Hips: 32"-42"
L/XL: Bust: 34"-44", Waist: 28"-35", Hips: 36"-46"
1X/2X: Bust: 38"-48", Waist: 34-42", Hips: 42"-52"
3X/4X: Bust: 45"-55", Waist: 40"-48", Hips: 48"-58"