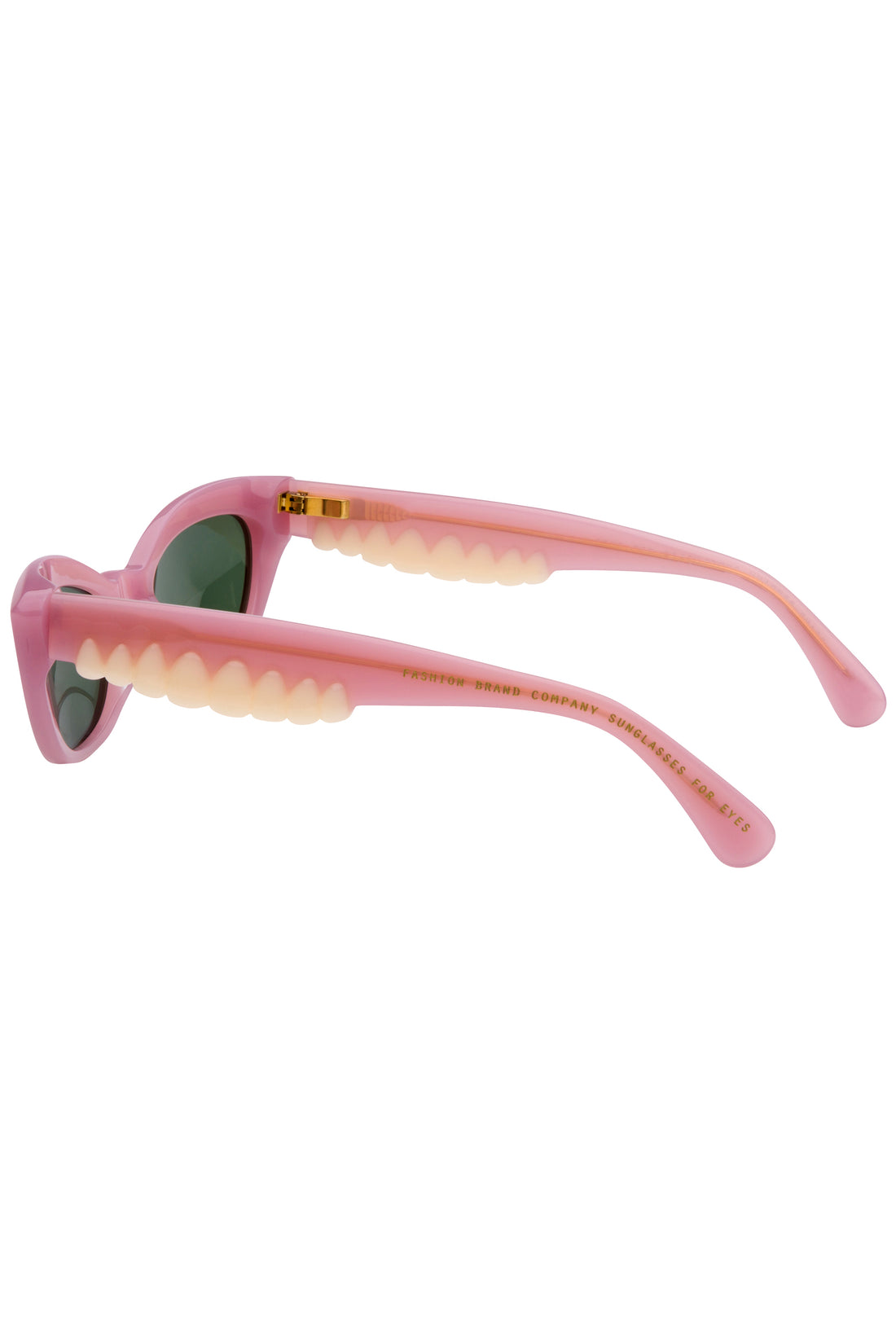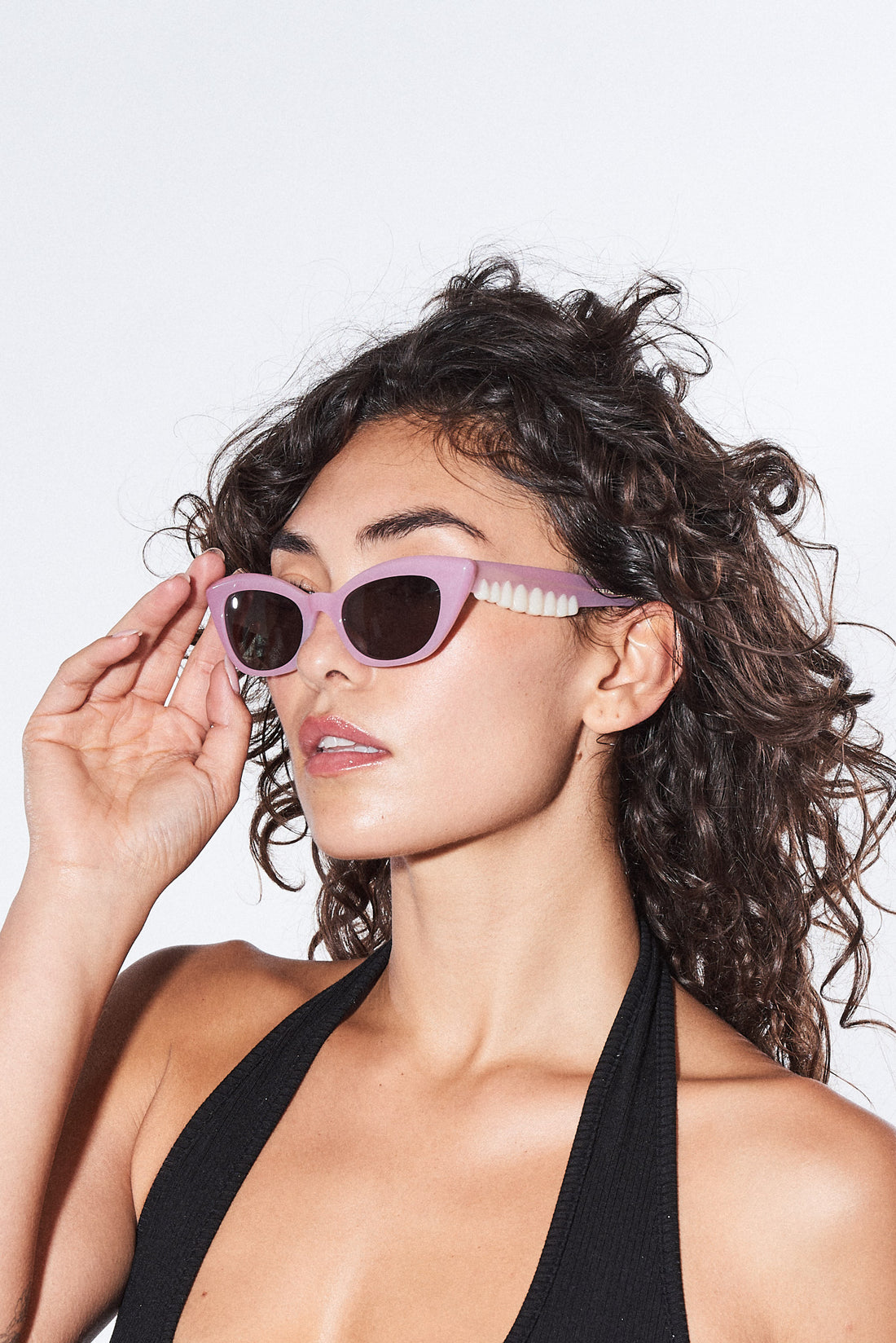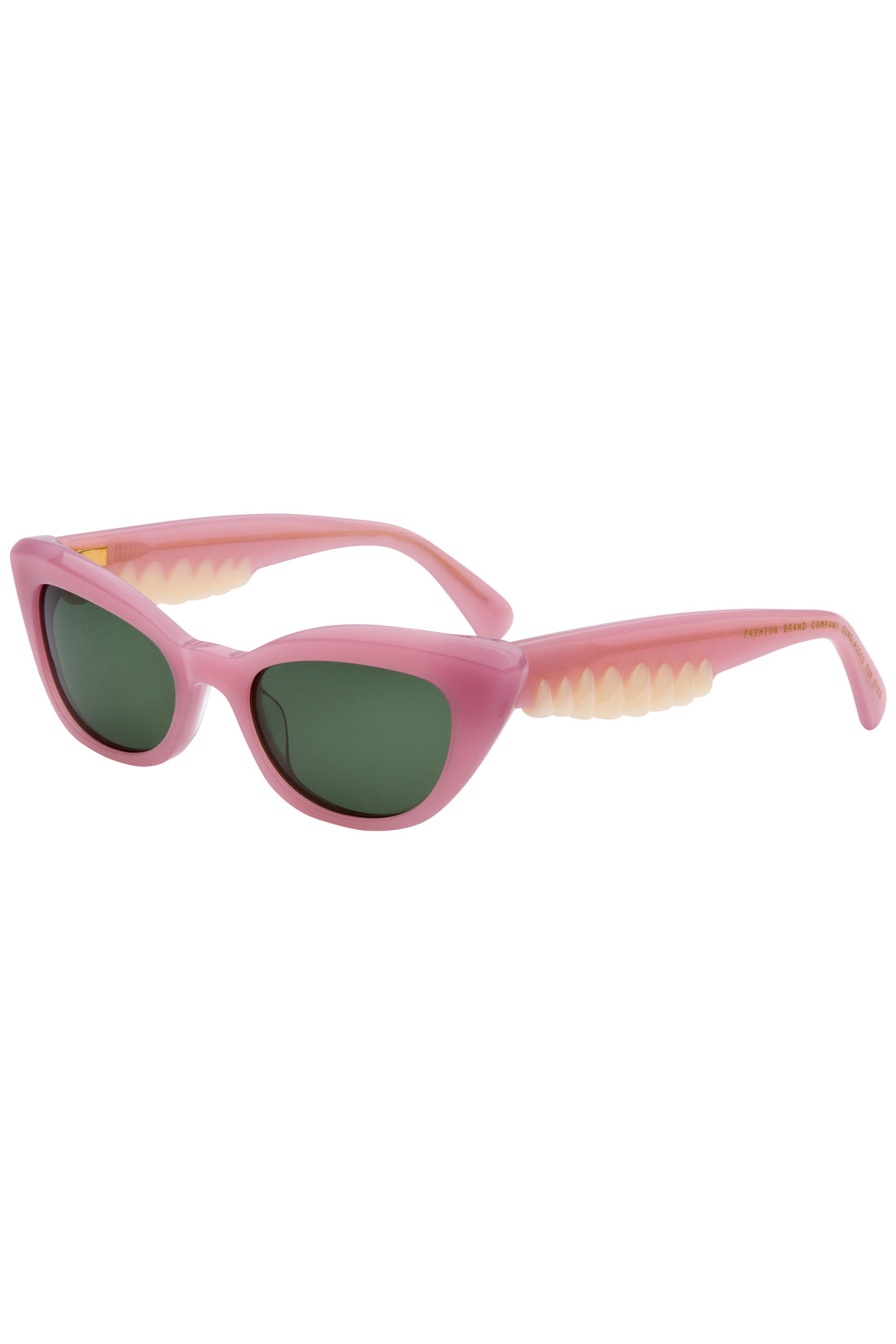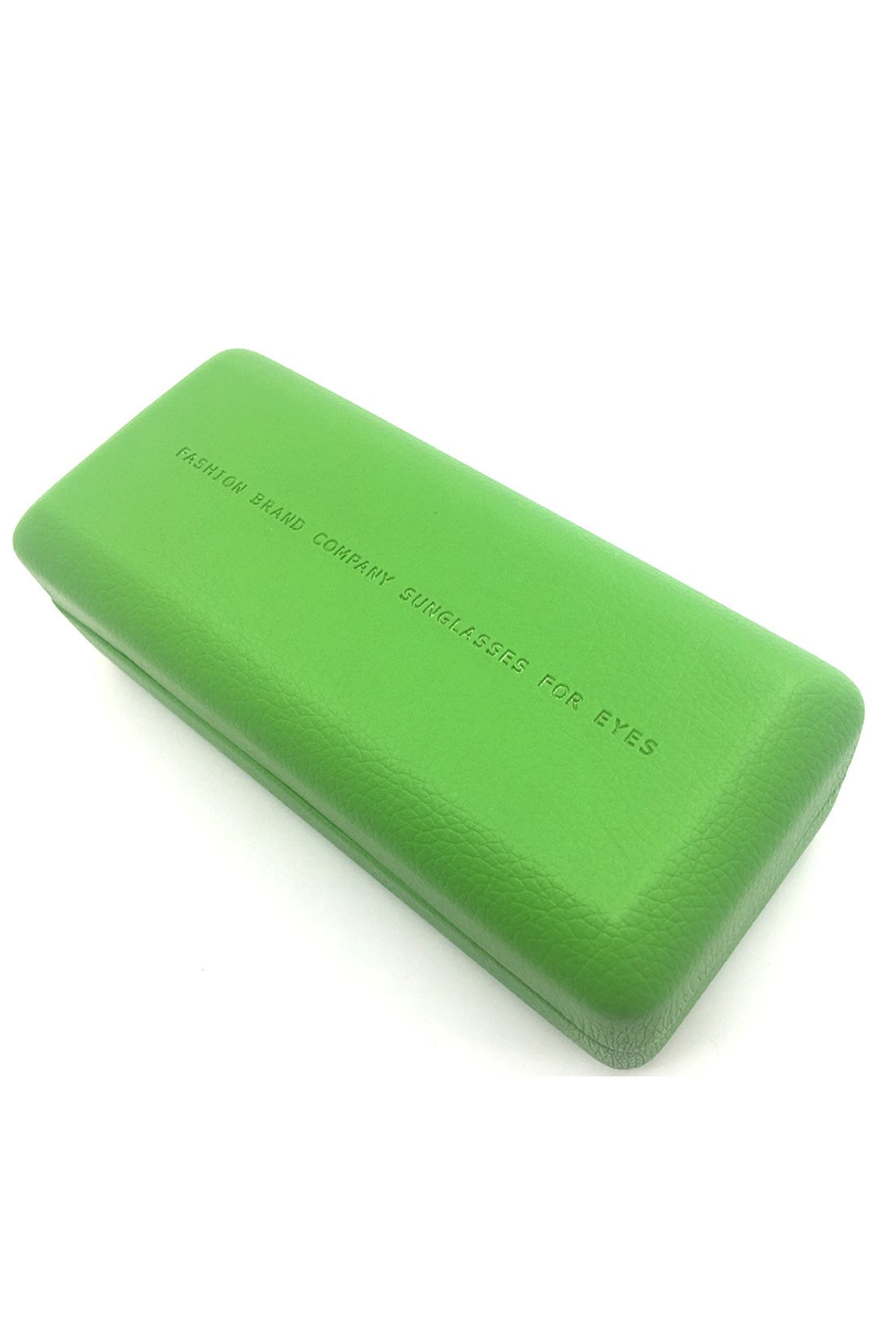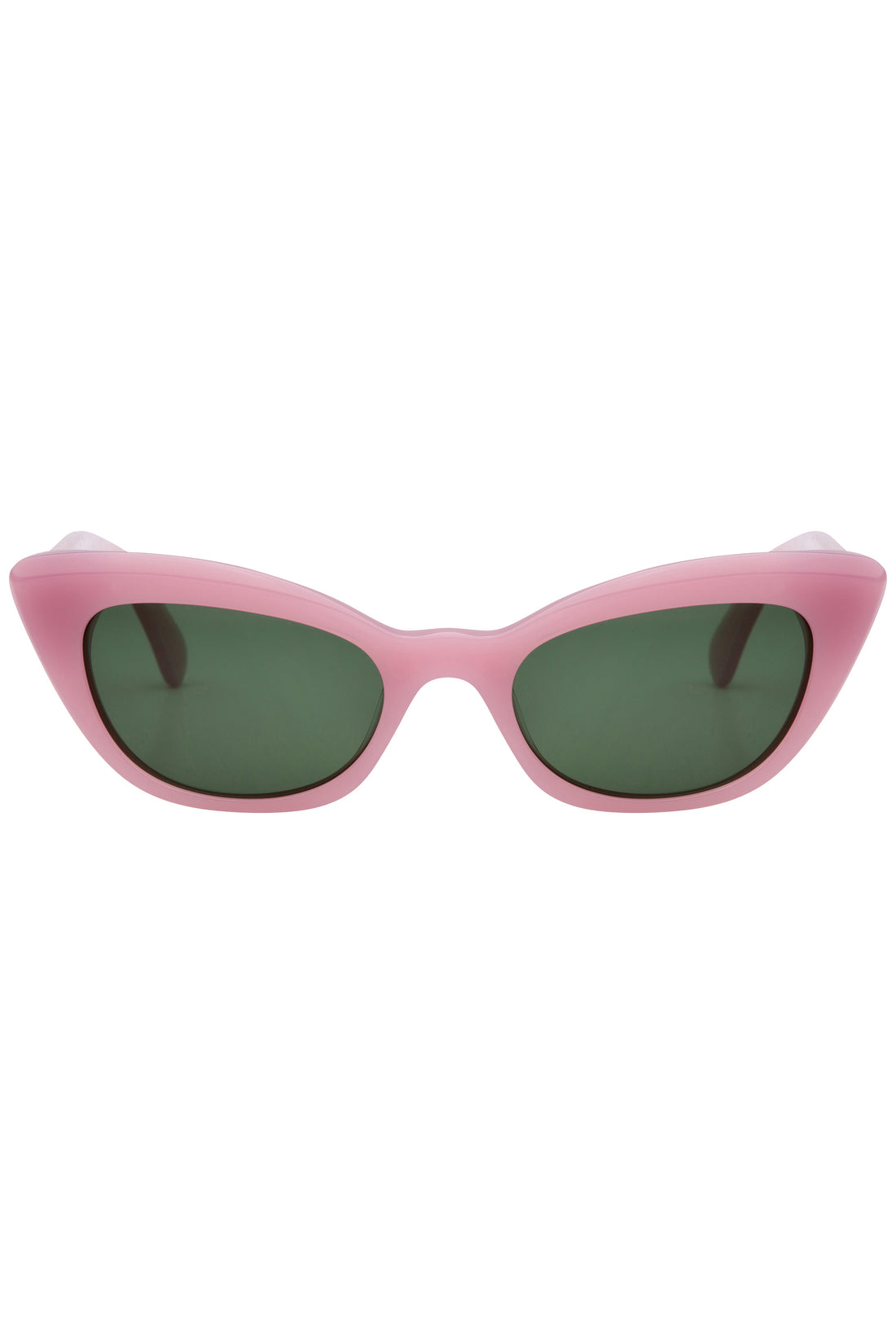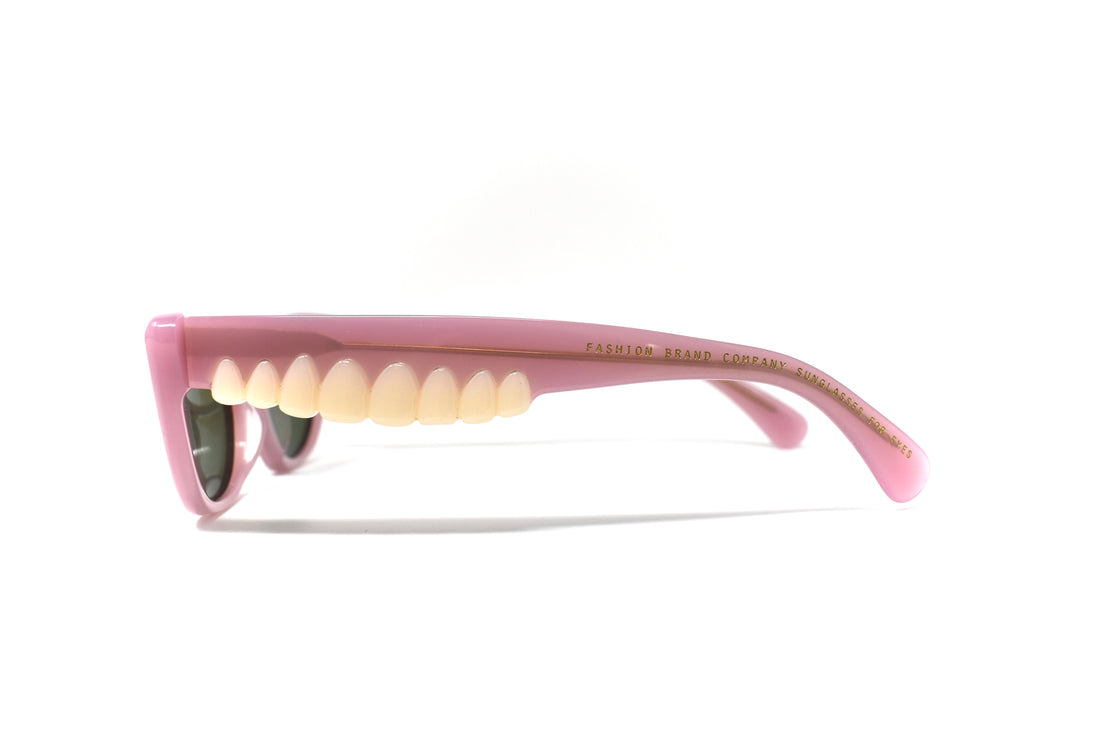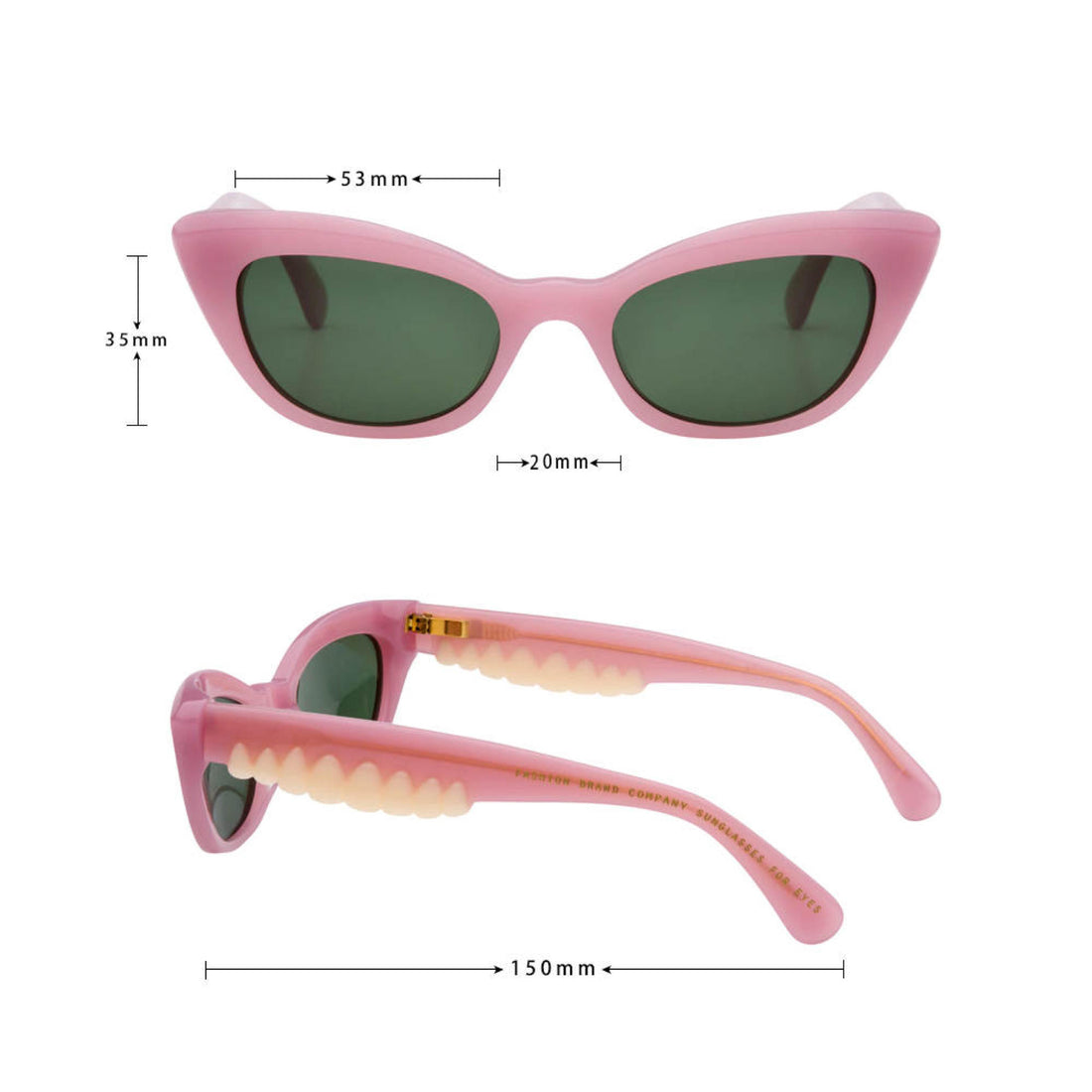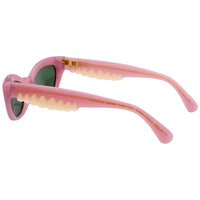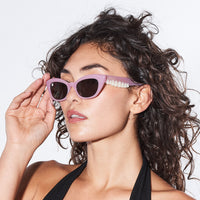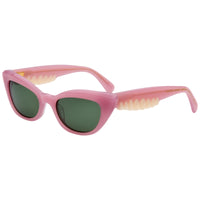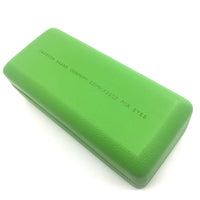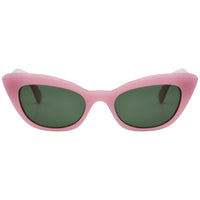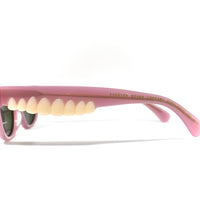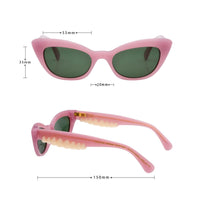 Cat Eye Teeth Sunglasses Pink
Custom designed acetate with wire frame core sunglasses. I have sat on these sunglasses a lot and so far they are still in good shape.

Spring Hinge arms make these sunglasses very comfortable and very sturdy
THESE SUNGLASSES ARE STURDY AND DESIGNED TO LAST/BE SAT ON
Engraved on gold on both sides "Fashion Brand Sunglasses For Eyes"
Highest quality black UV Lenses


Comes packaged in the faux leather lime green hard case pictured