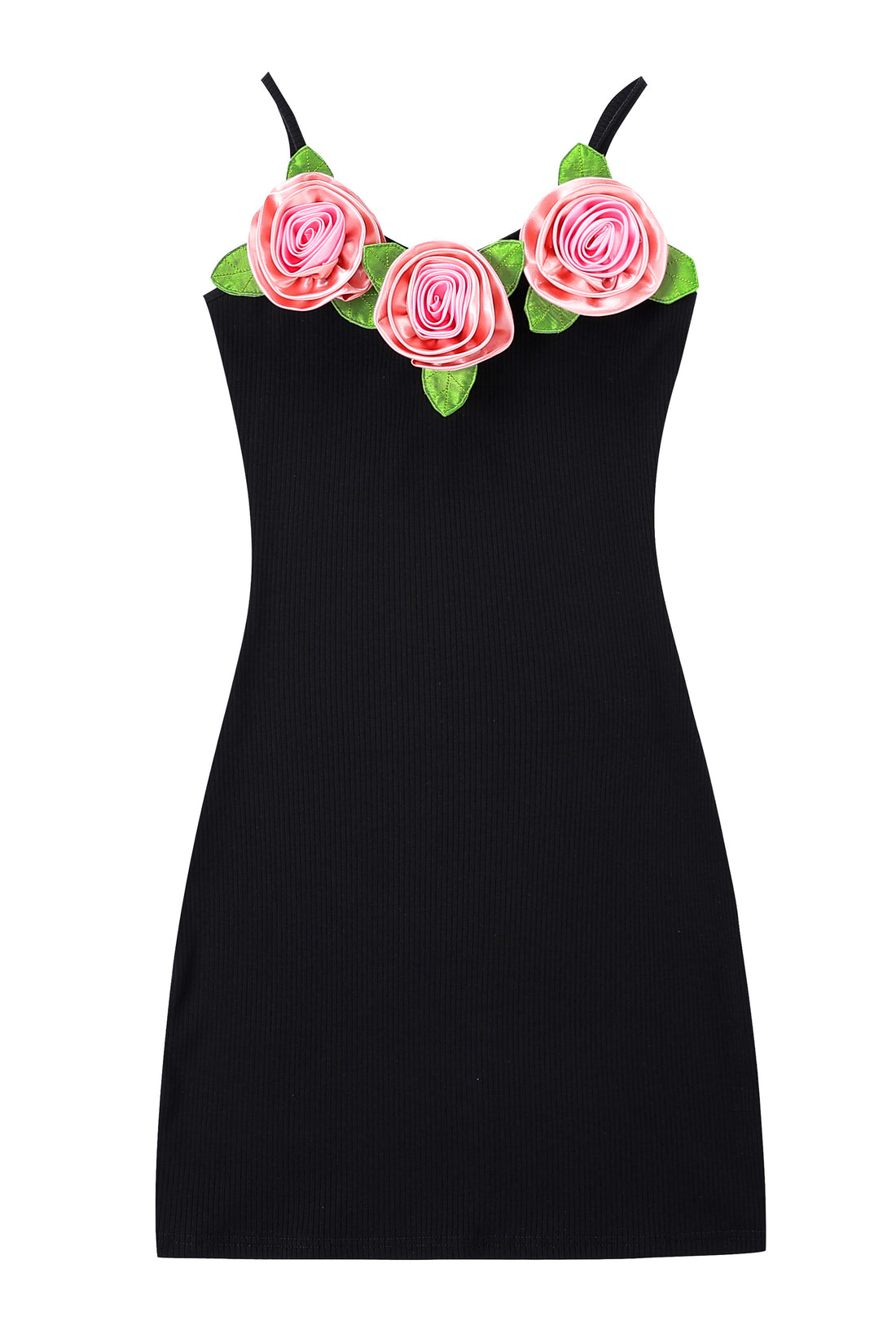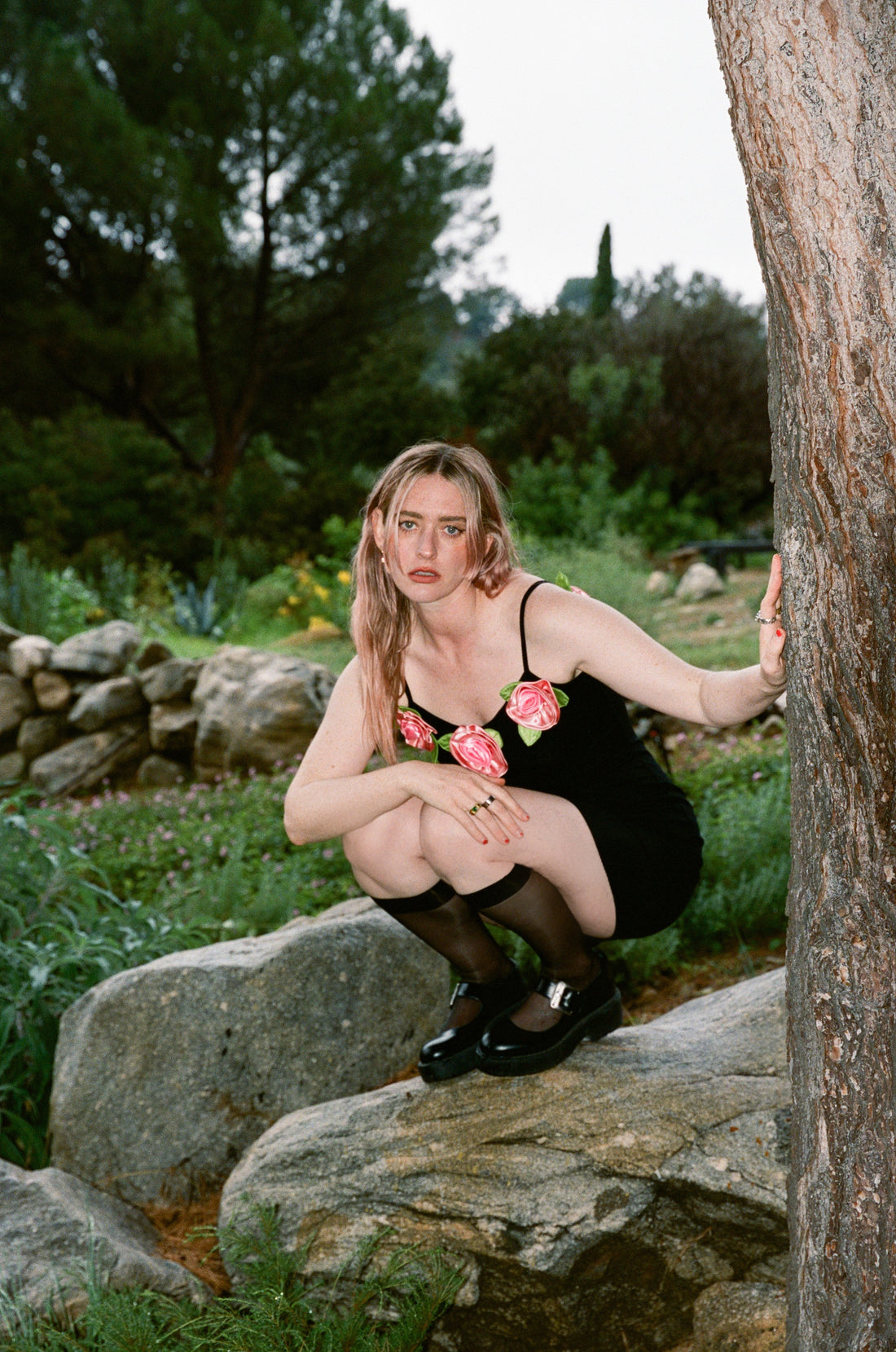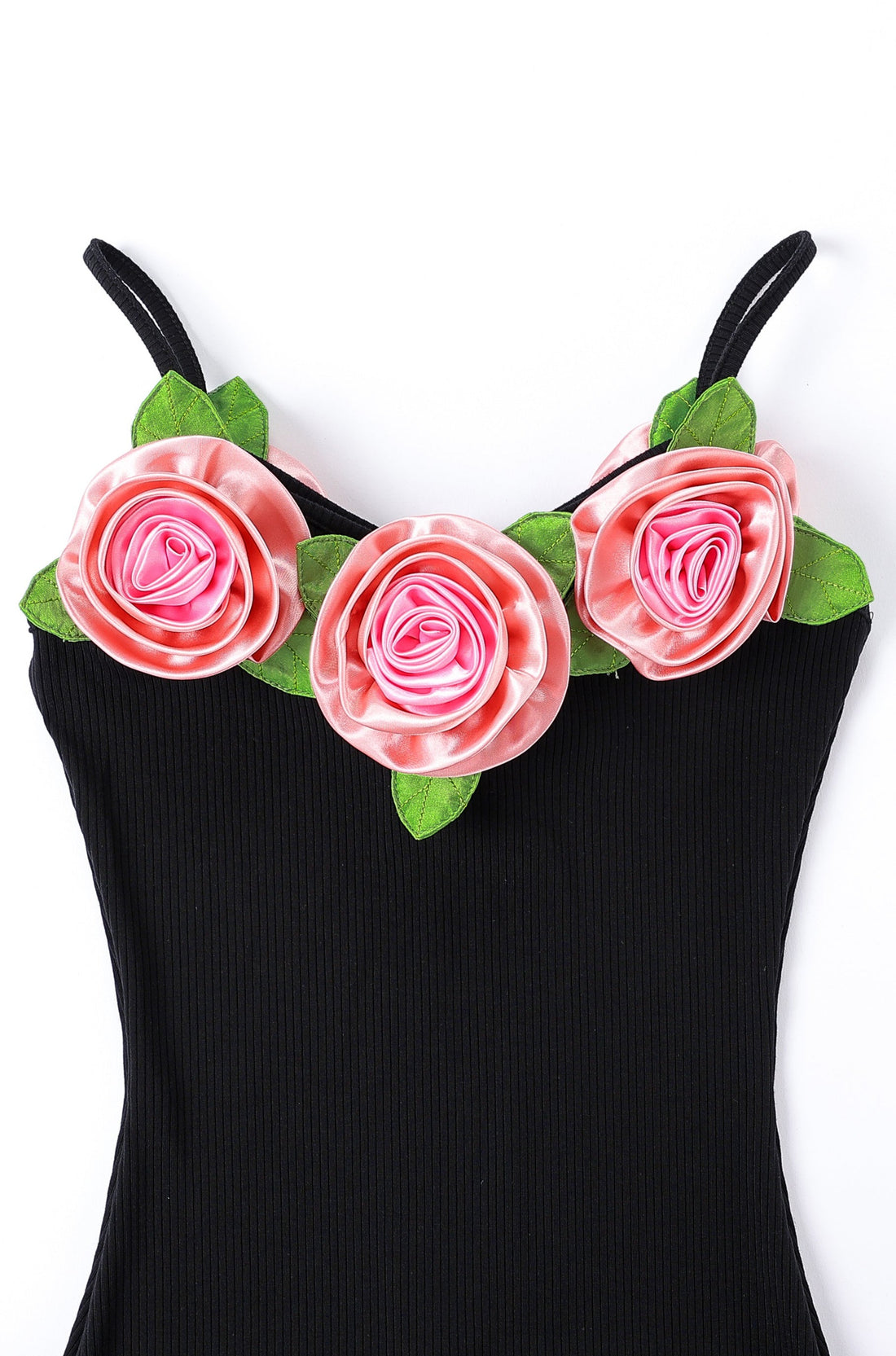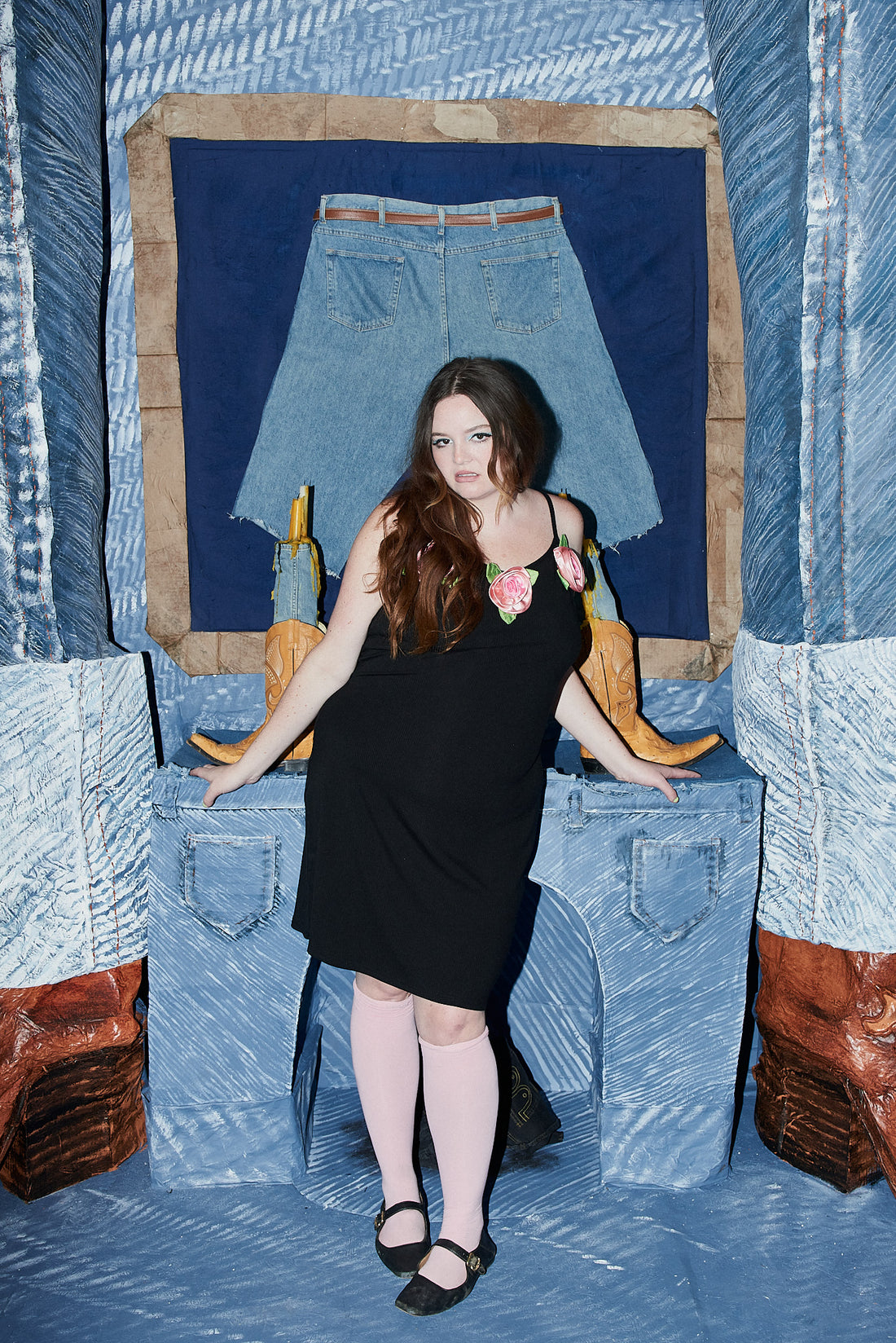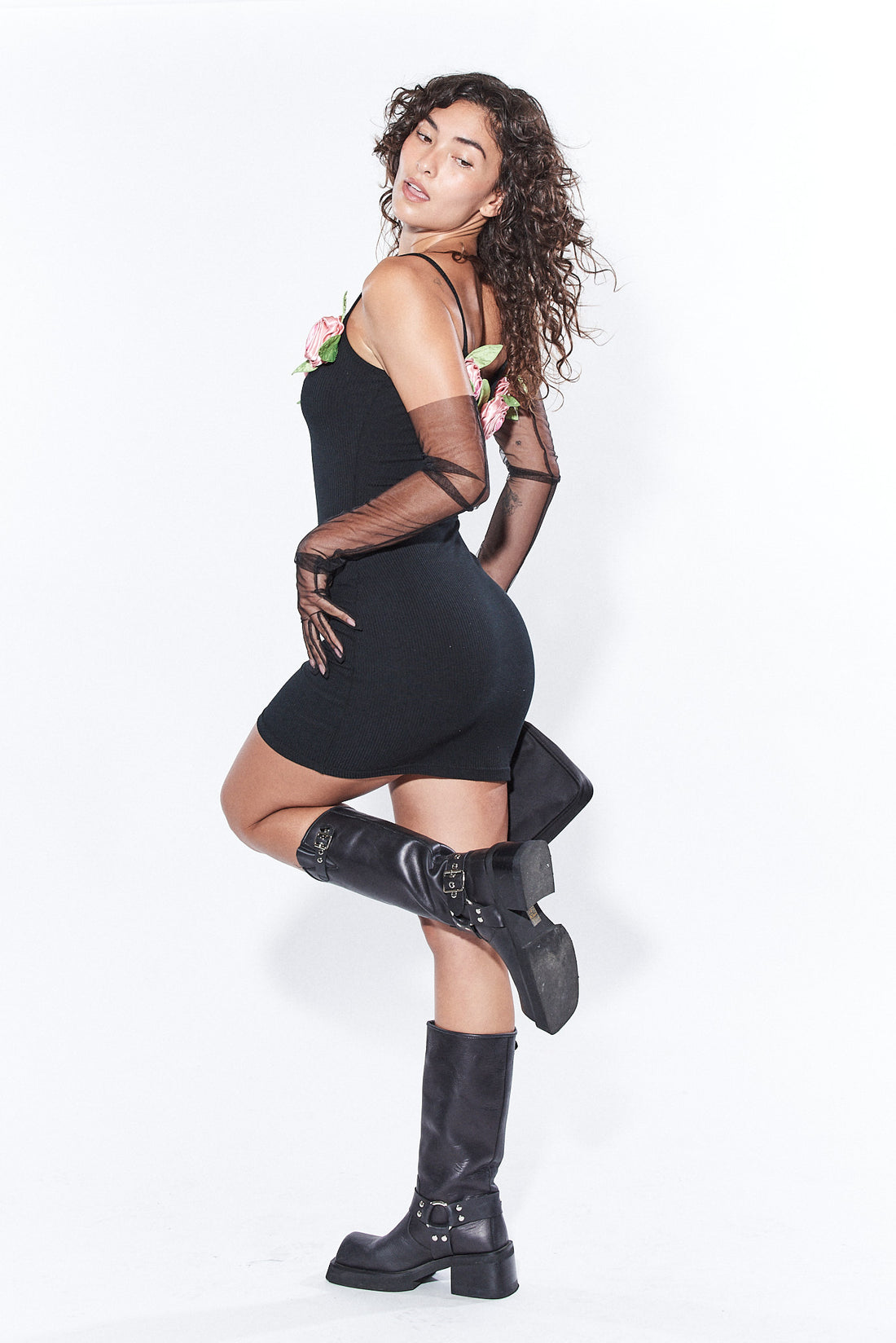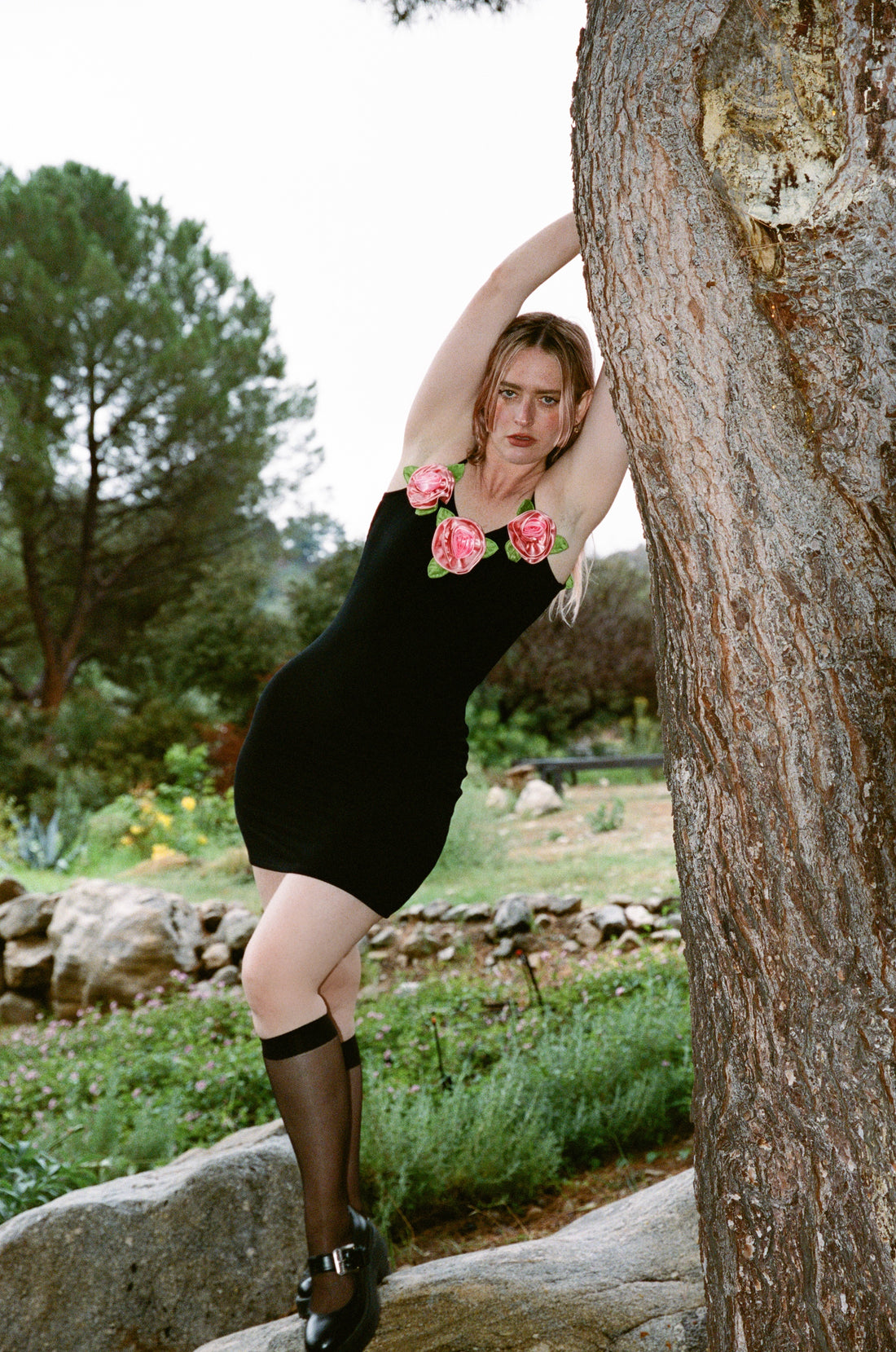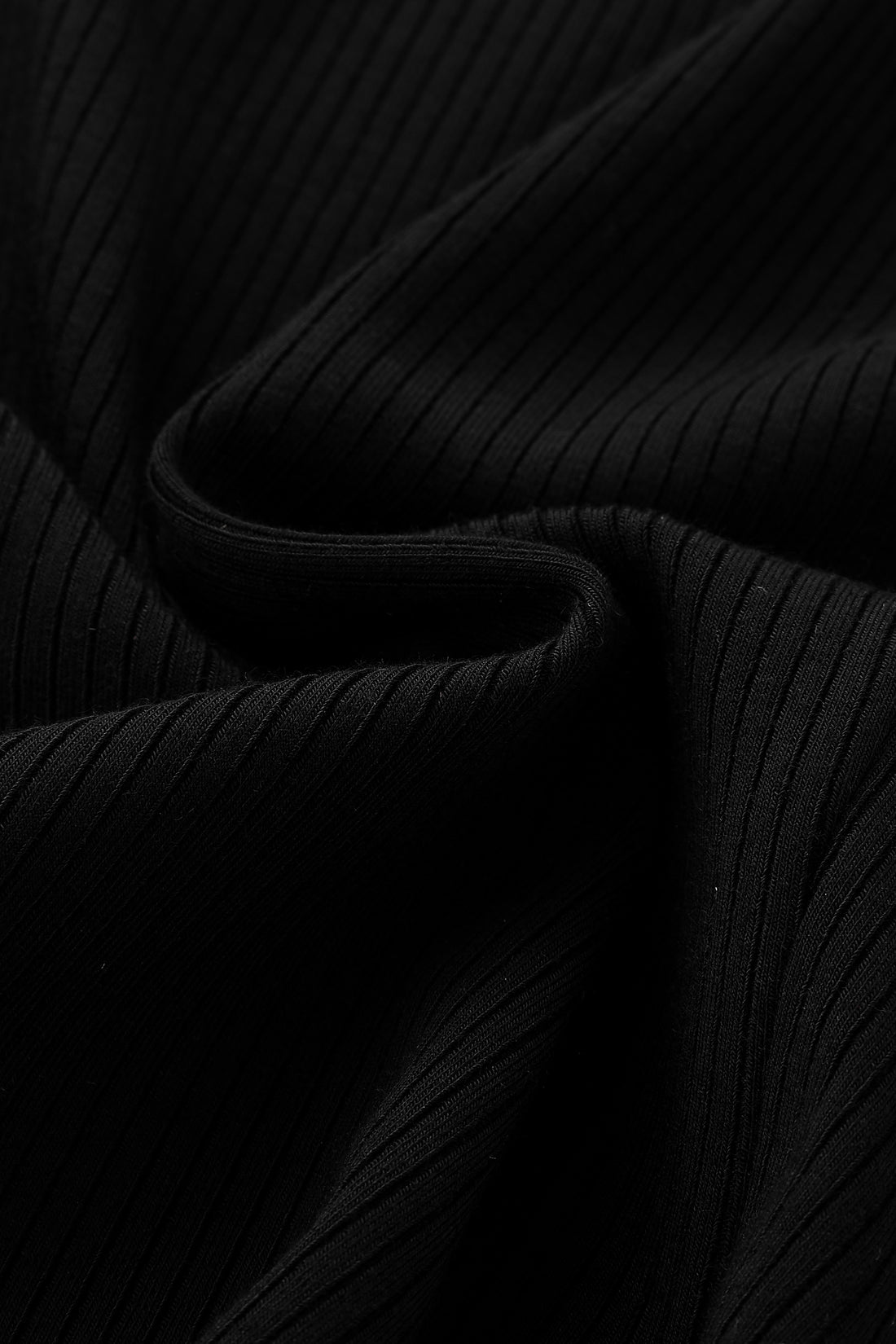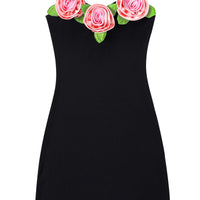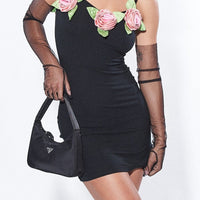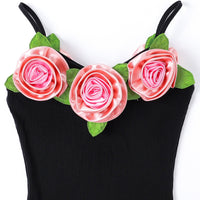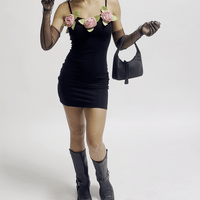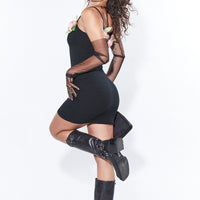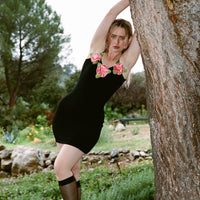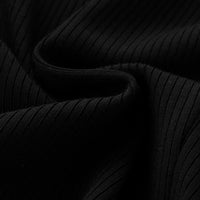 6 Pink Roses Mini Tencel Rib Dress
For when you're too lazy to get to the San Jose Municipal Rose Garden. 
Black Tencel Rib Stretch Mini Dress with 6 Handmade hefty satin roses and 18 handmade satin leafs (3 roses and 9 leaves on each side back and front). The rose take a lot of time please show them the respect they deserve. 
-These dresses fit very true to size and also have a lot of stretch and give 

-pull on dress- no zipper
What is tencel? 
Tencel is a natural fabric that comes from Eucalyptus tree pulp. The wood pulp is processed into fiber, then yarn, then fabric. What makes this process "closed loop" and environmentally friendly is that it recycles water and reuses the solvent at a recovery rate of more than 99%. Our soft, ribbed Tencel fabric is custom made and dyed by us. It's comfy, breathable, stretchy, and natural. Eek-ho-friendly :)
Fabric has 8" of comfortable stretch

XXS: Bust: 30"-34", Waist: 22"-25", Hips: 32"-36"
XS: Bust: 32"-36", Waist: 24"-28", Hips: 34"-38"
S: Bust: 34"-38", Waist: 26"-30", Hips: 36"-41"
M: Bust: 36"-40", Waist: 28"-33", Hips: 38"-43"
L: Bust: 38"-42", Waist: 31"-36", Hips: 40"-45"
XL: Bust: 41"-46", Waist: 34"-39", Hips: 42"-48"
1X: Bust: 44"-50", Waist: 38"-43", Hips: 44"-50"
2X: Bust: 47"-53", Waist: 41"-47", Hips: 48"-55"
3X: Bust: 51"-57", Waist: 45"-52", Hips: 52"-60"
4X: Bust: 55"-63", Waist: 49"-56", Hips: 58"-65"

machine wash gentle. Hang dry