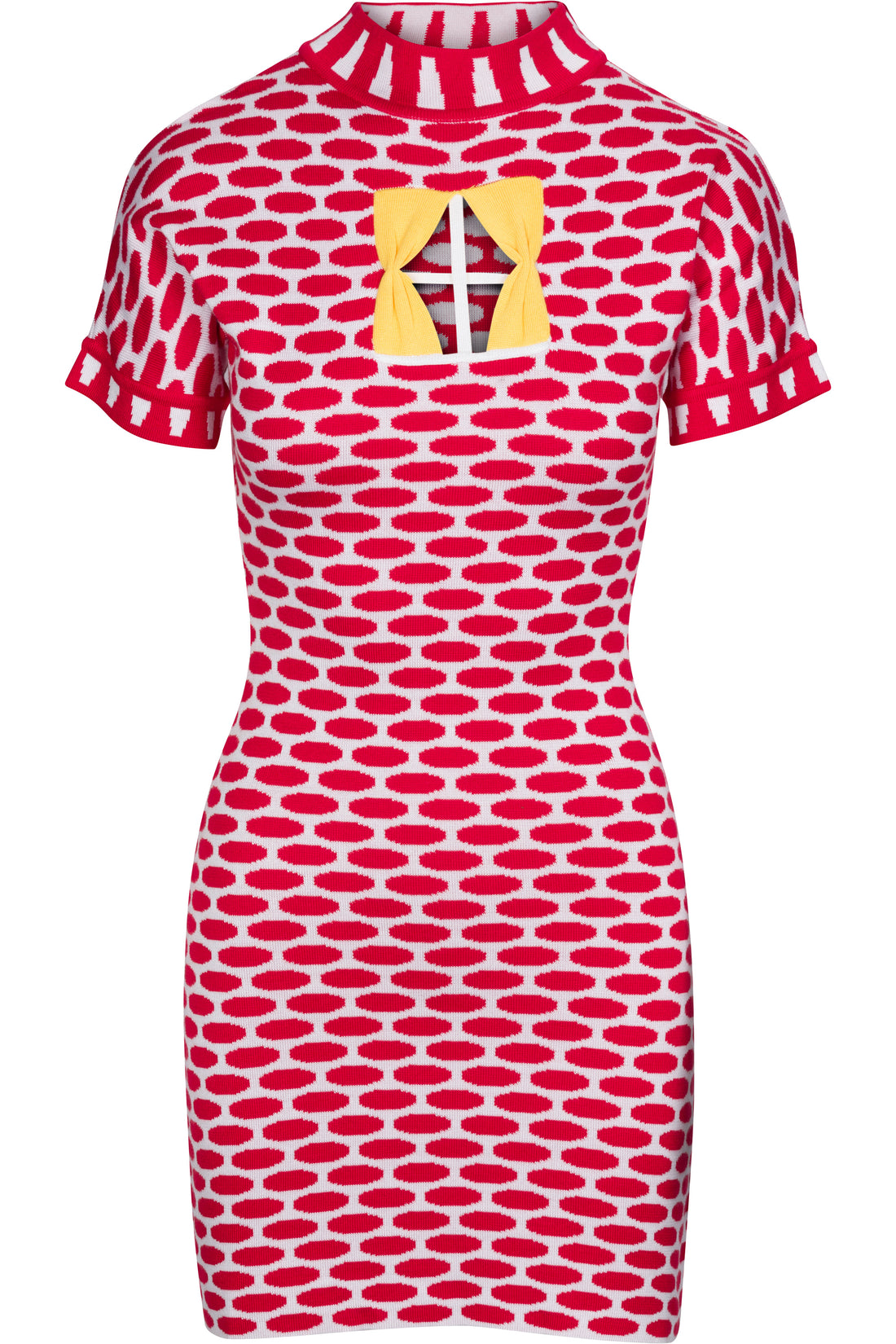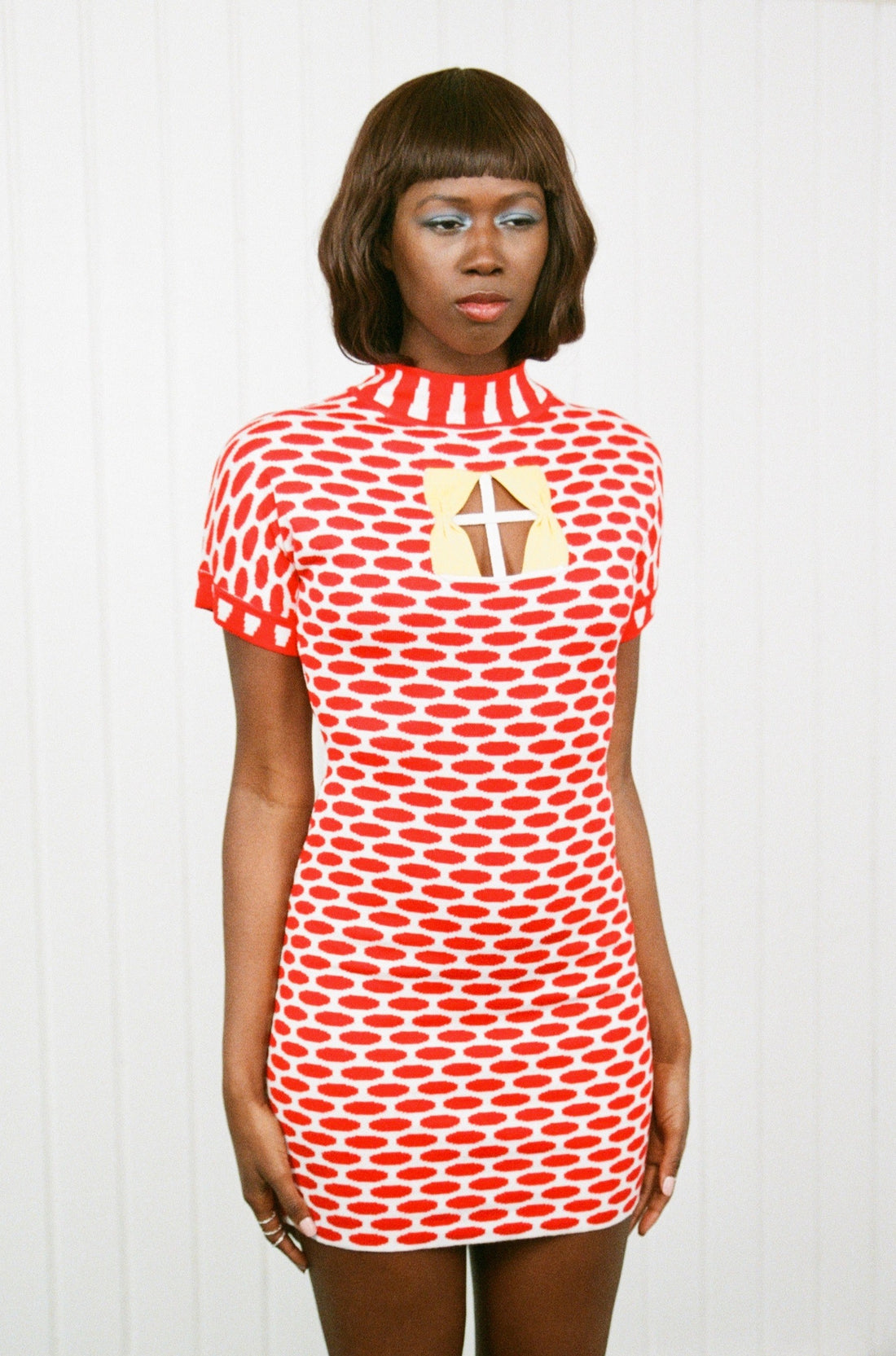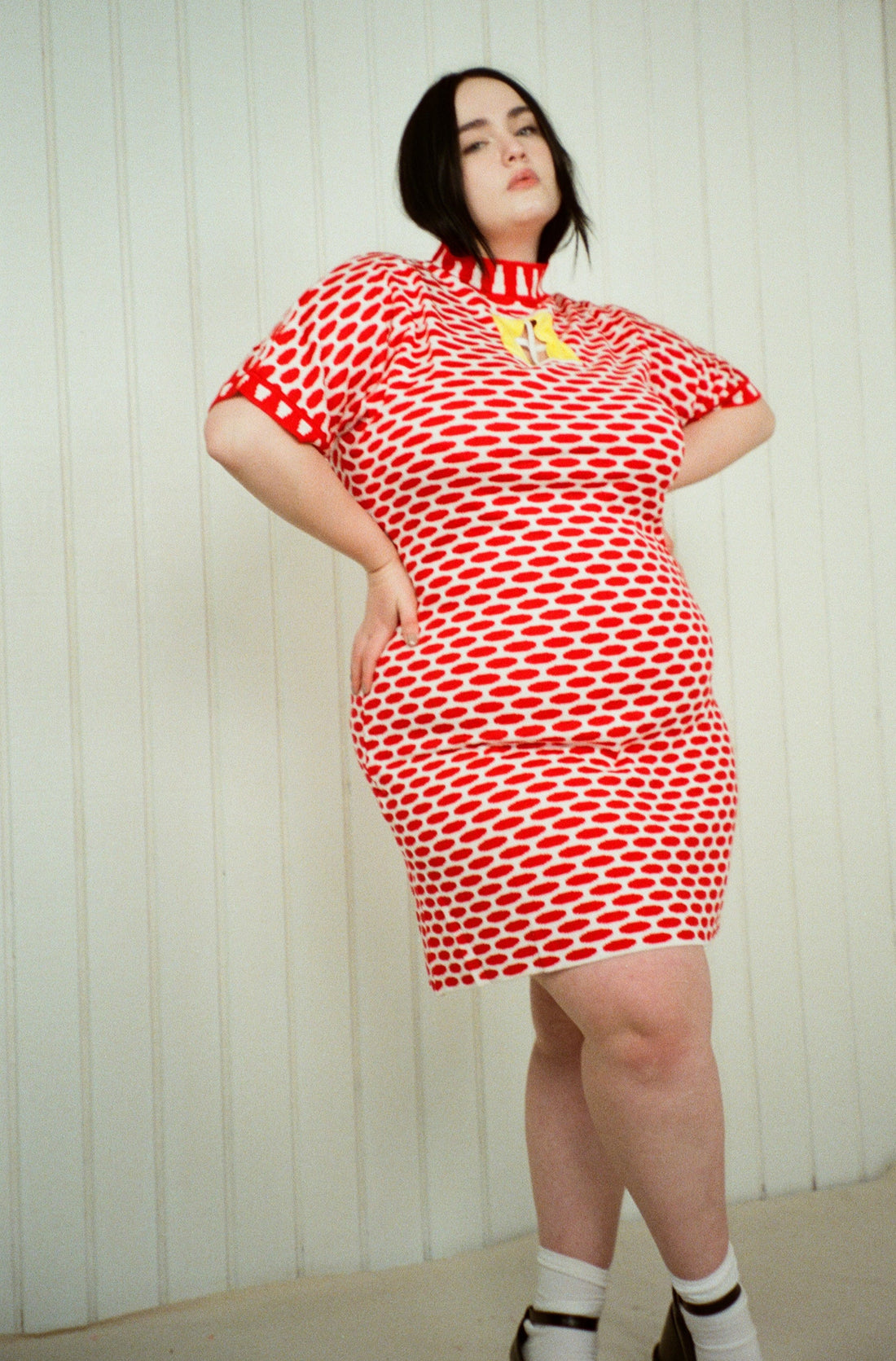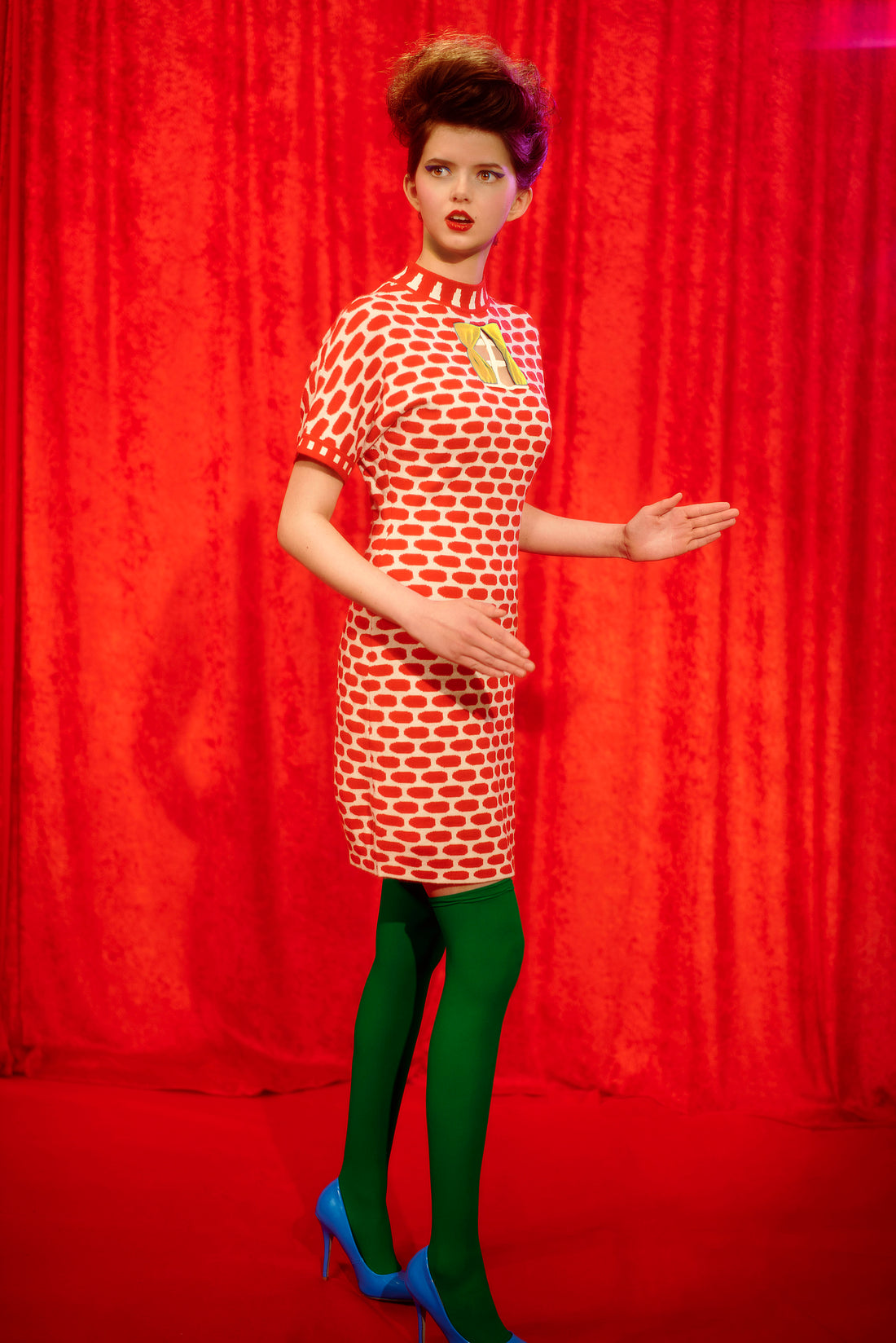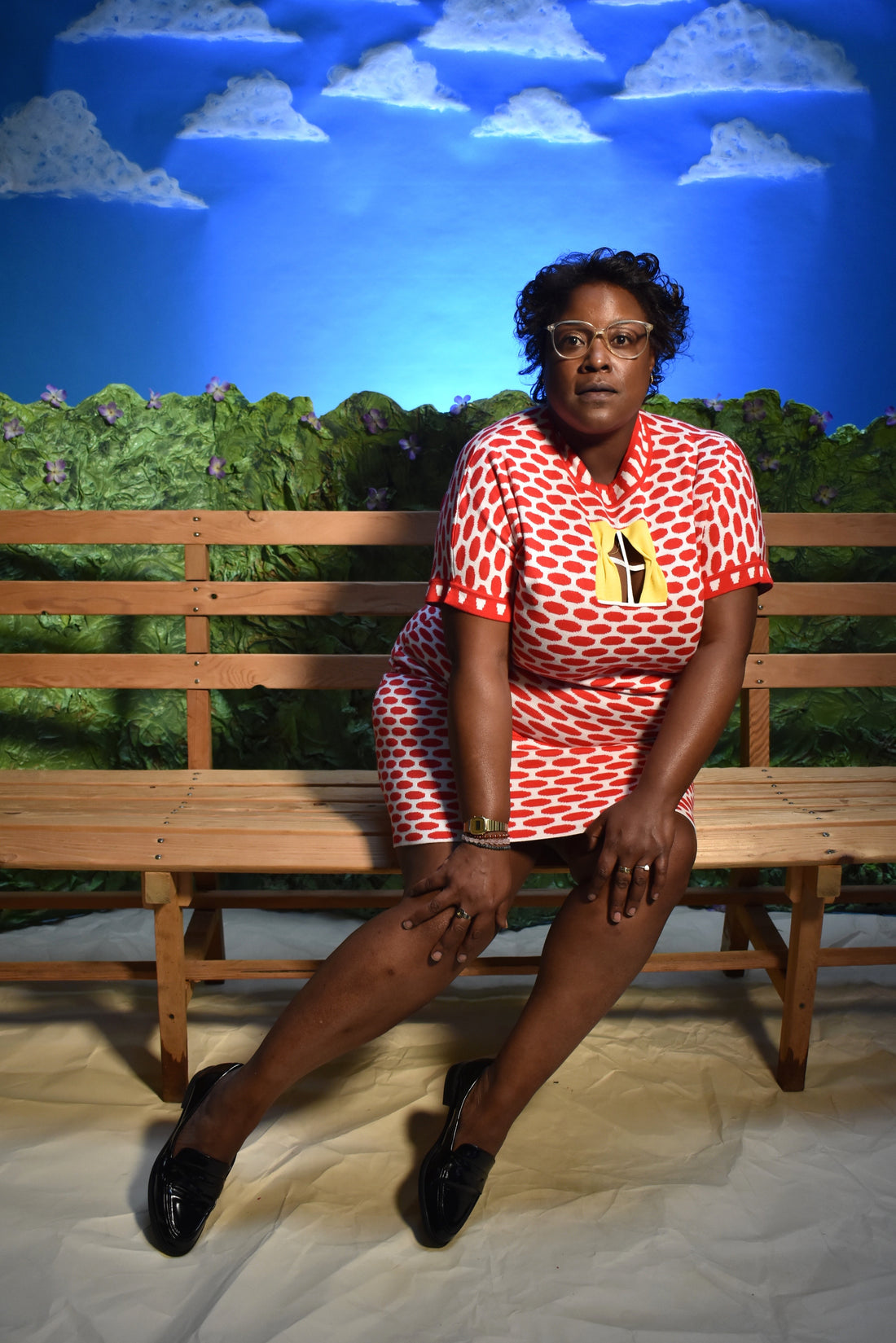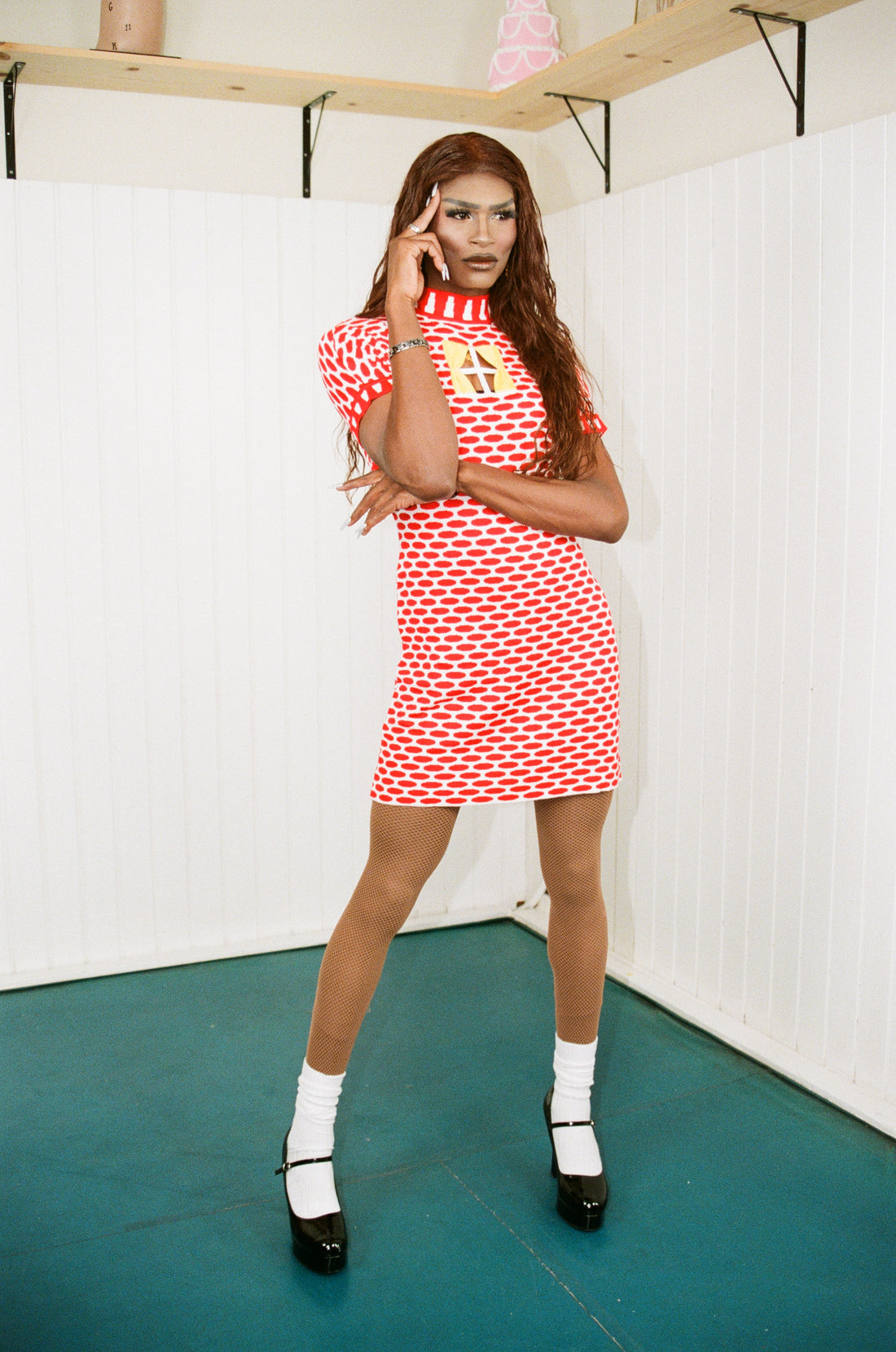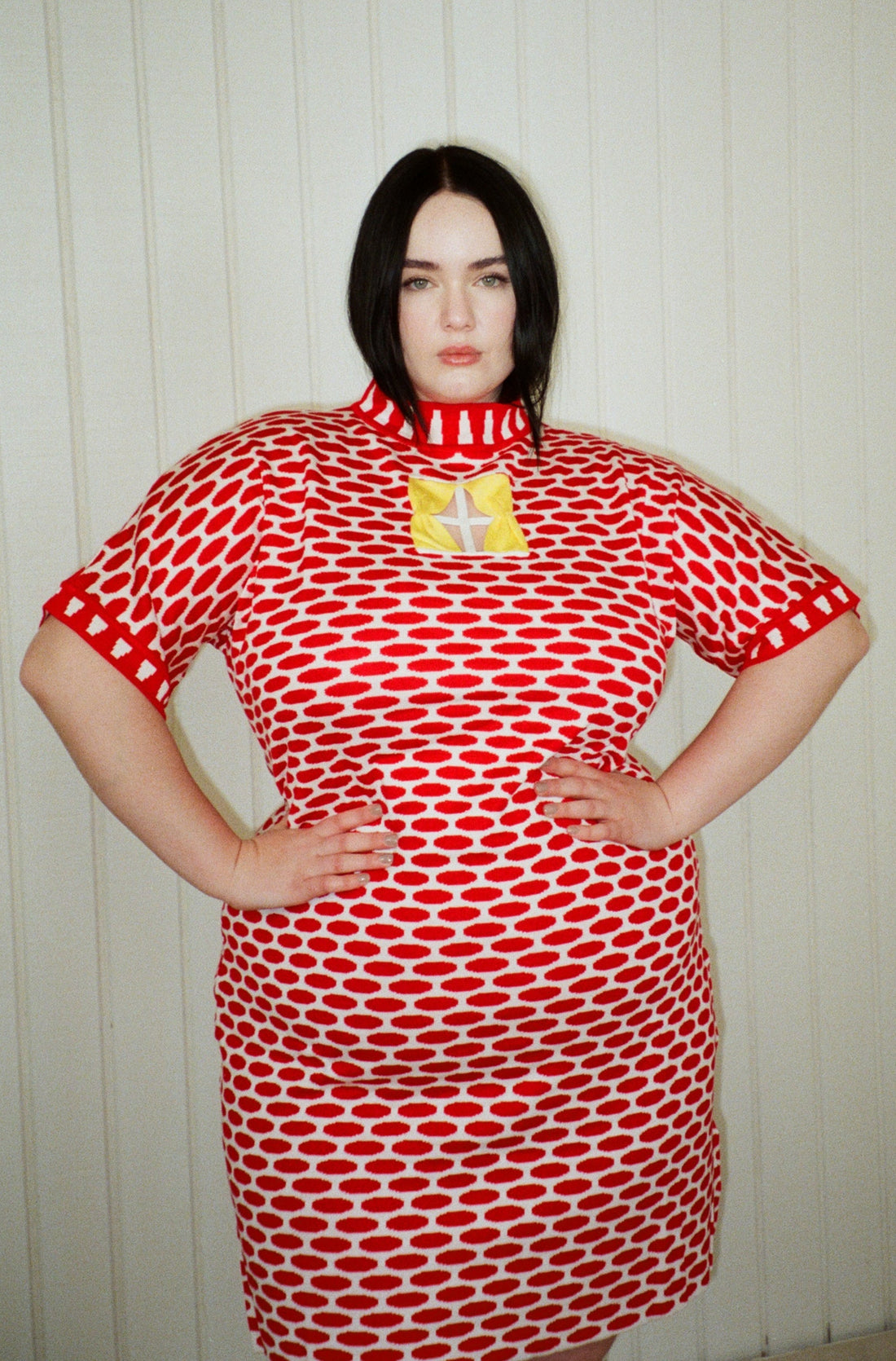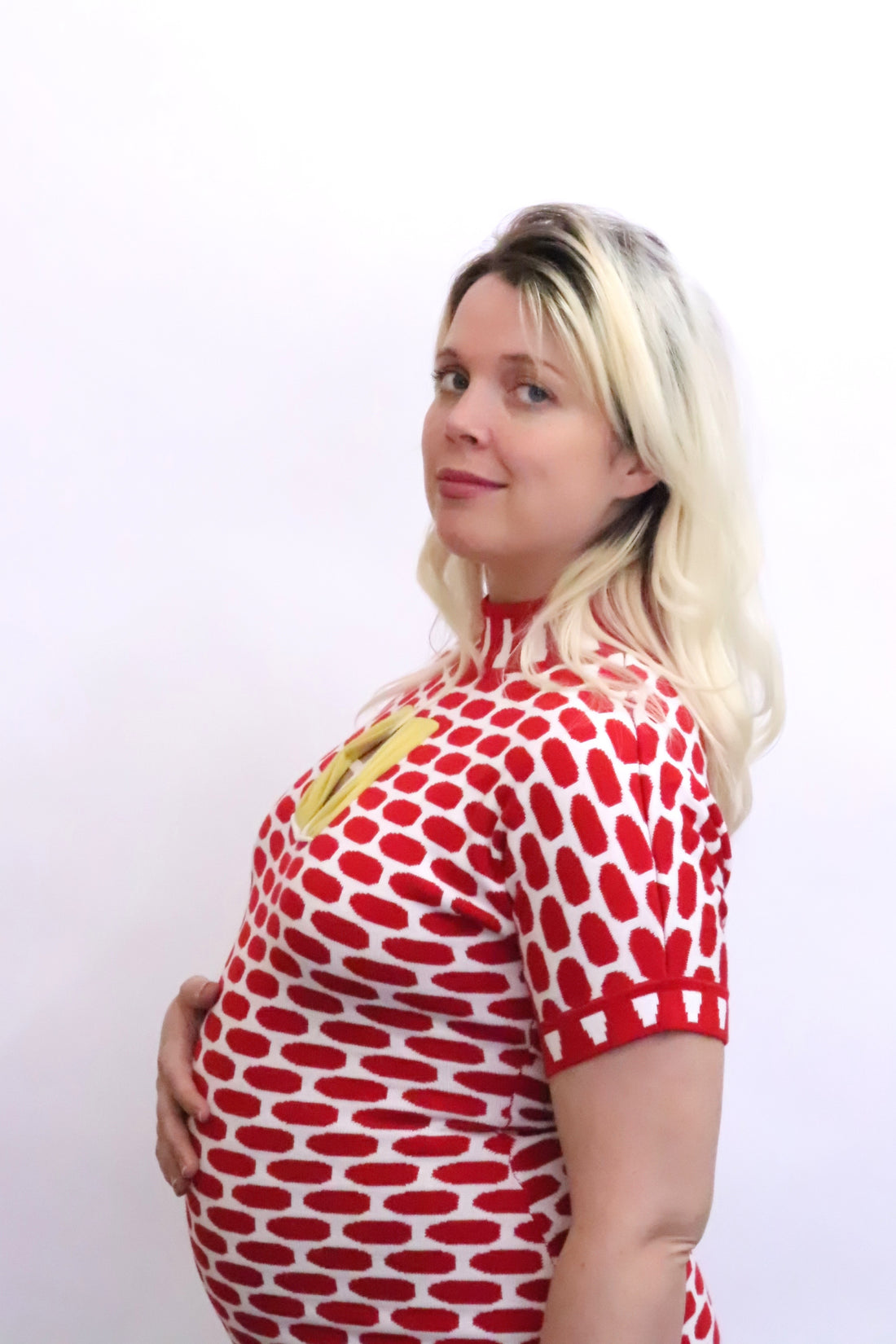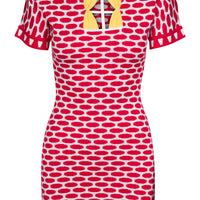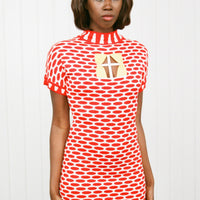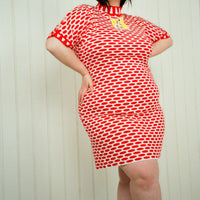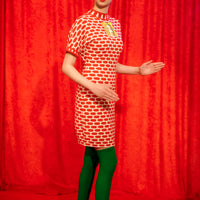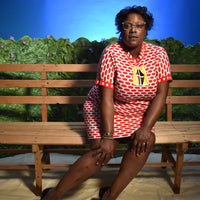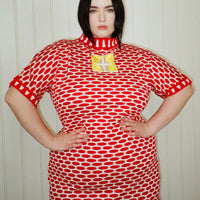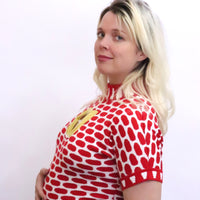 Brick House Knit Sweater Dress Yellow Curtains
NOT MADE OF REAL BRICKS. Made of 100% soft viscose. It pulls right on— no zipper or buttons. Covered in adorable brick print with a little window on the chest. Only you may decide when to open this window and for what. Choose wisely. 
DETAILS:
- bodycon fit
- mock neck

- Dress has about 8" of comfortable give and stretch
-Viscose is a silky luxurious thread that is technically dry clean only but hand washing is a safe bet too. If you are feeling dangerous you can wash it on gentle in cold water and hang dry and that can work as well. Do not machine dry. Lay it flat on a towel and shape it to original shape and let dry. I did a test with one of these dresses where I machine washed it on hot and even machine dried it and it actually came out fine but it did shrink down a whole size.

-machine knit sweater with expertly hand sewn window details.

-FITS TRUE TO SIZE
Garment Measurements (unstretched):
Fabric easily has 8" of comfortable stretch

XS: Bust: 32" Waist: 24" Total Length: 32"
S: Bust: 33.5" Waist: 26" Total Length: 33.5"
M: Bust: 37" Waist: 27" Total Length: 34"
L: Bust: 39" Waist: 29" Total Length: 35"
XL: Bust: 42" Waist: 32" Total Length: 37"
1X: Bust: 45" Waist: 33" Total Length: 38"
2X: Bust: 50" Waist: 36" Total Length: 39"
3X: Bust: 52" Waist: 39" Total Length: 41"
4X: Bust: 54" Waist: 41" Total Length: 43"