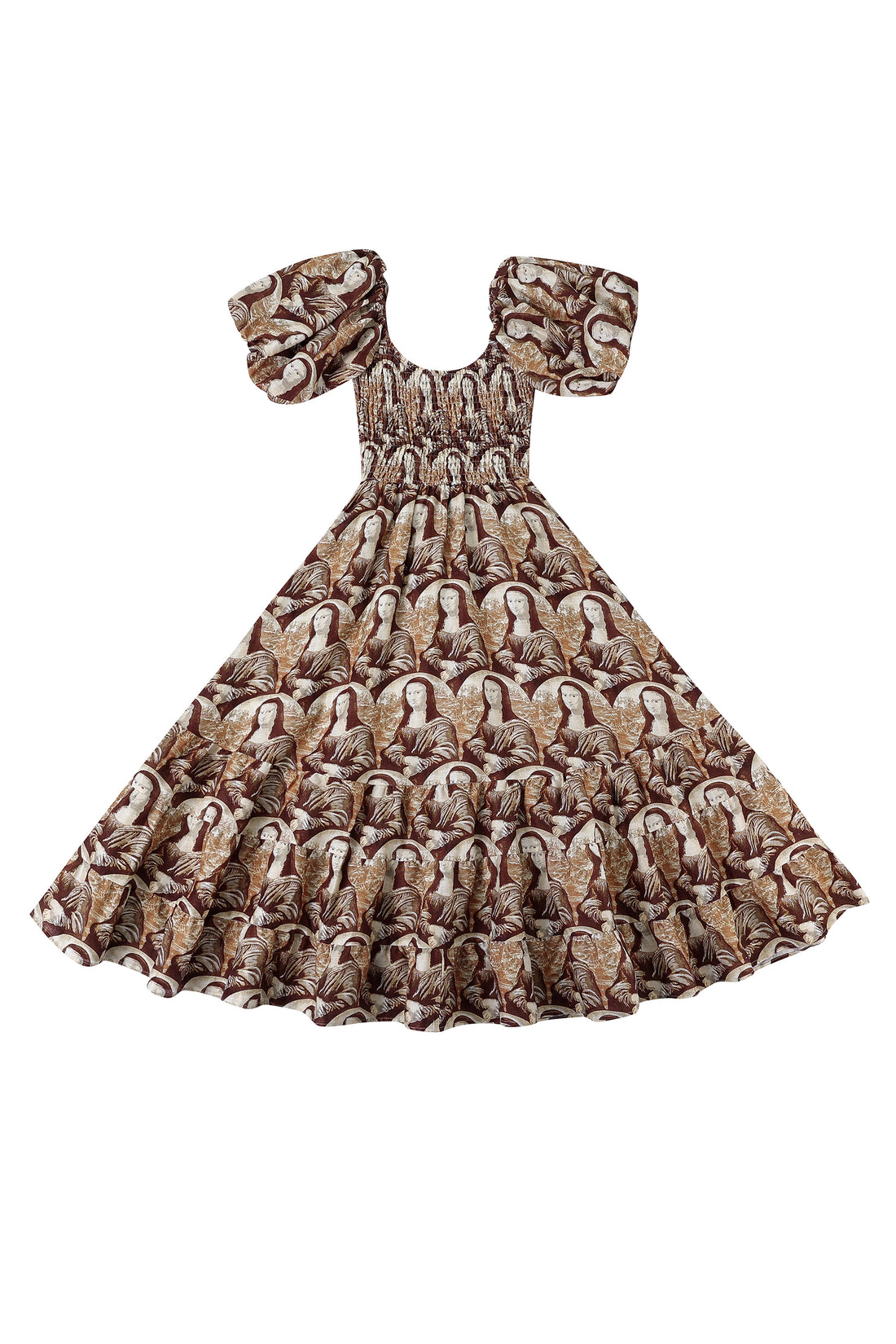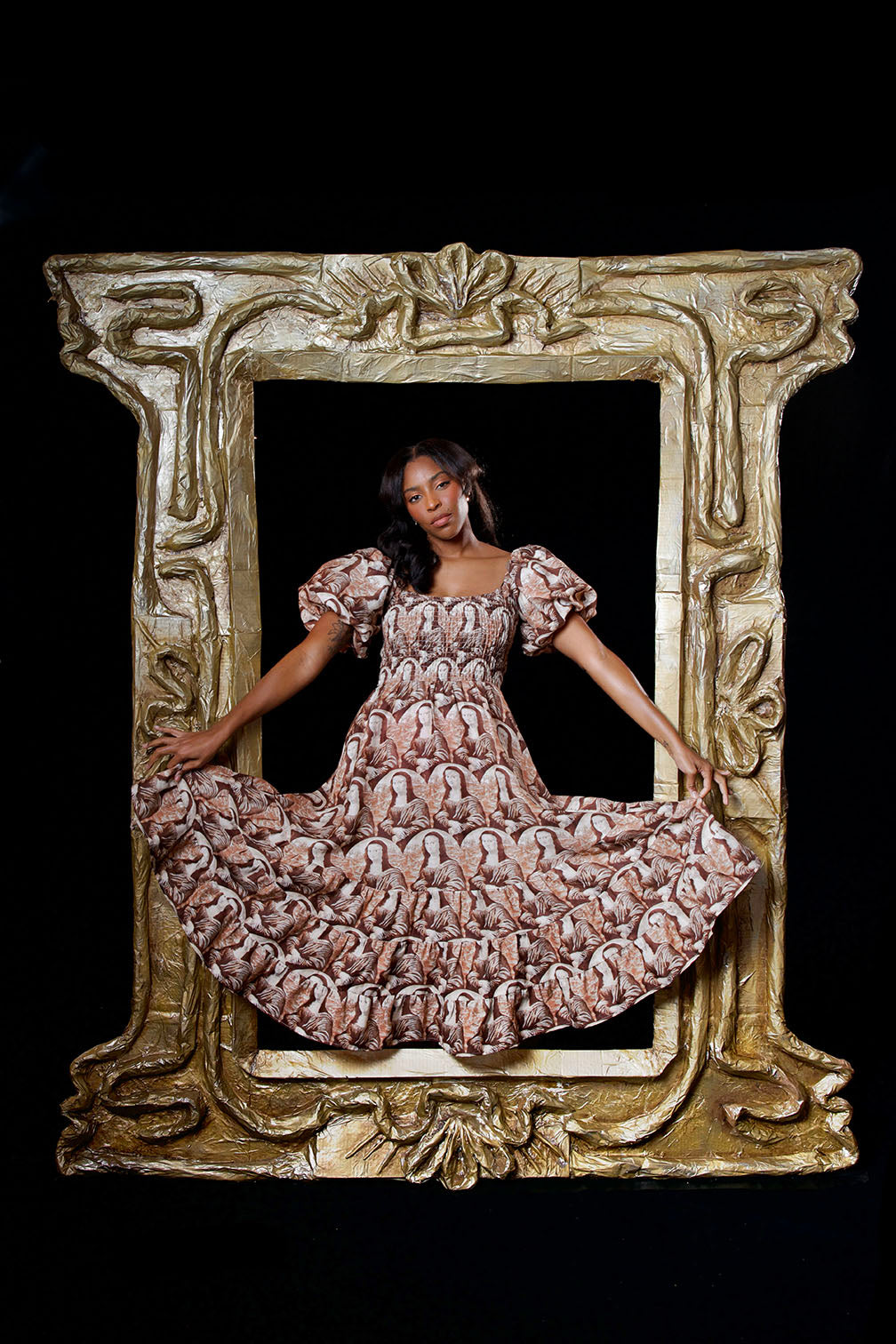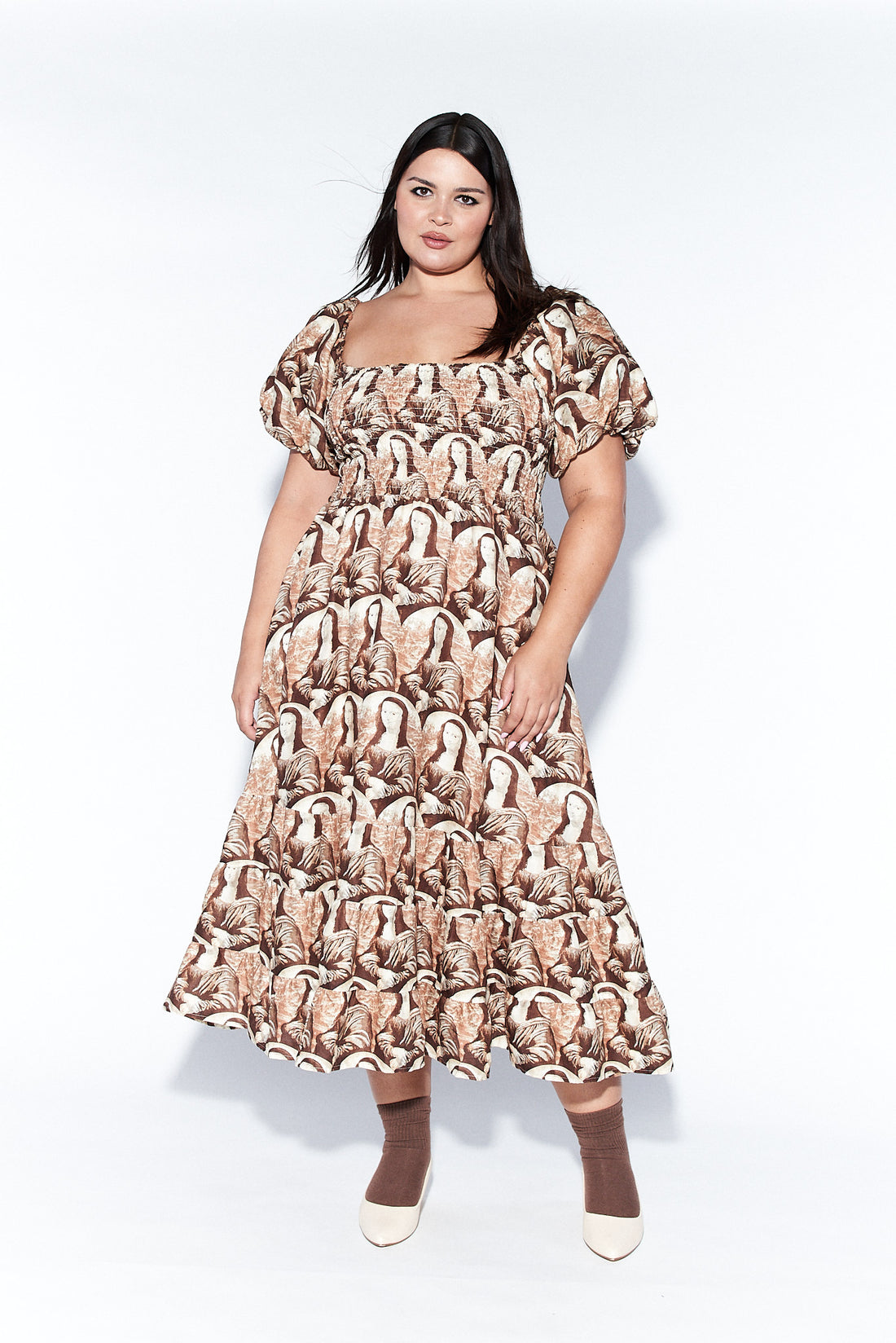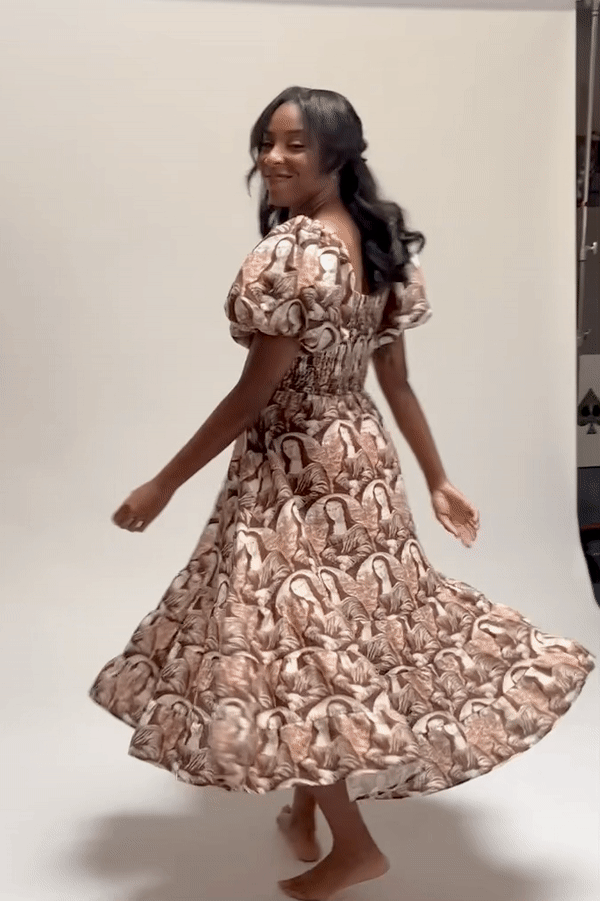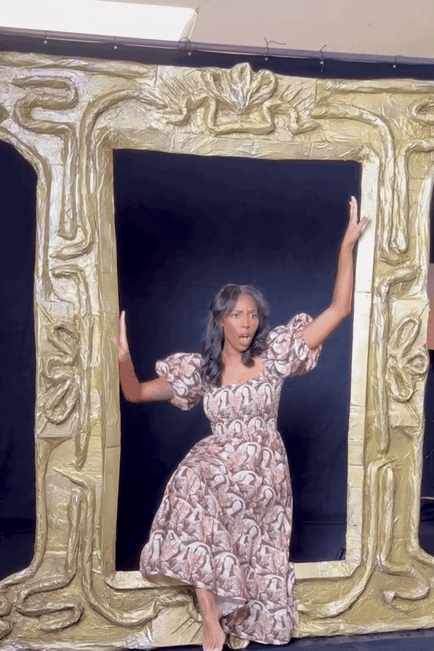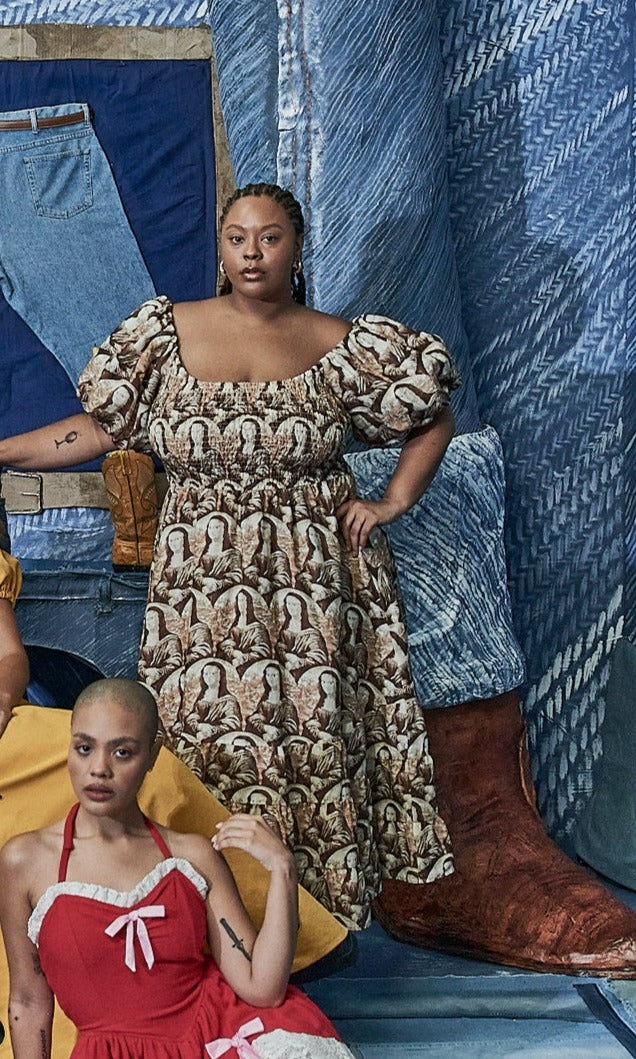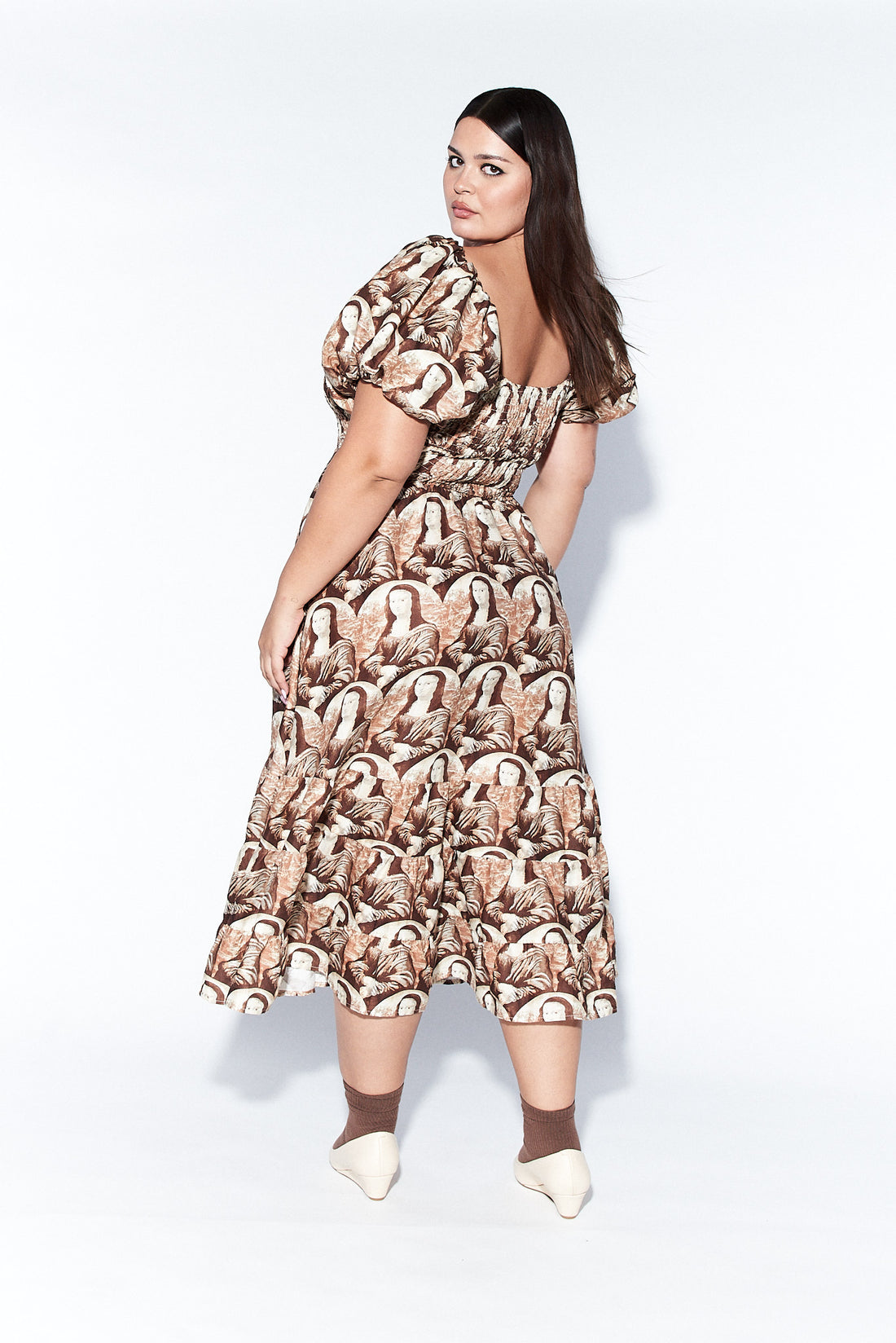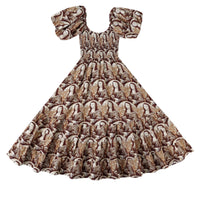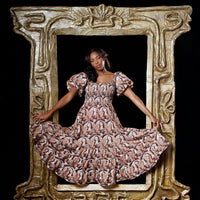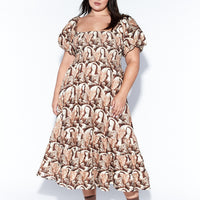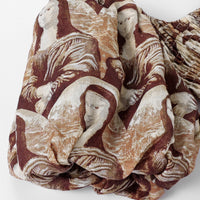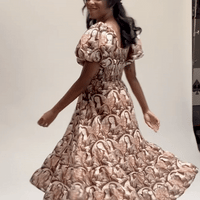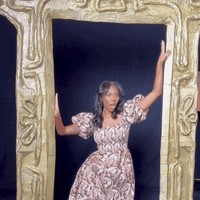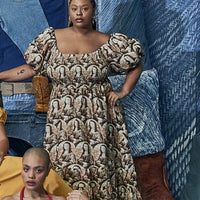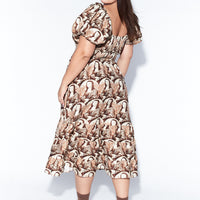 This beautiful dress subtly lets those in your company know that you love art. In fact– I'm sorry, are we at the Louvre? When did we get to France? Who is watching my daughter?

 -smocked bodice makes this an incredibly comfortable dress
-custom printed highest quality thin pre-washed and pre-shrunk linen 
-elastic on the cuffs and shoulders of the puff sleeves- can be worn on or off the shoulder
These fit pretty true to size but have a lot of stretch and give. Some people like to size down so they don't have to wear a bra with this.