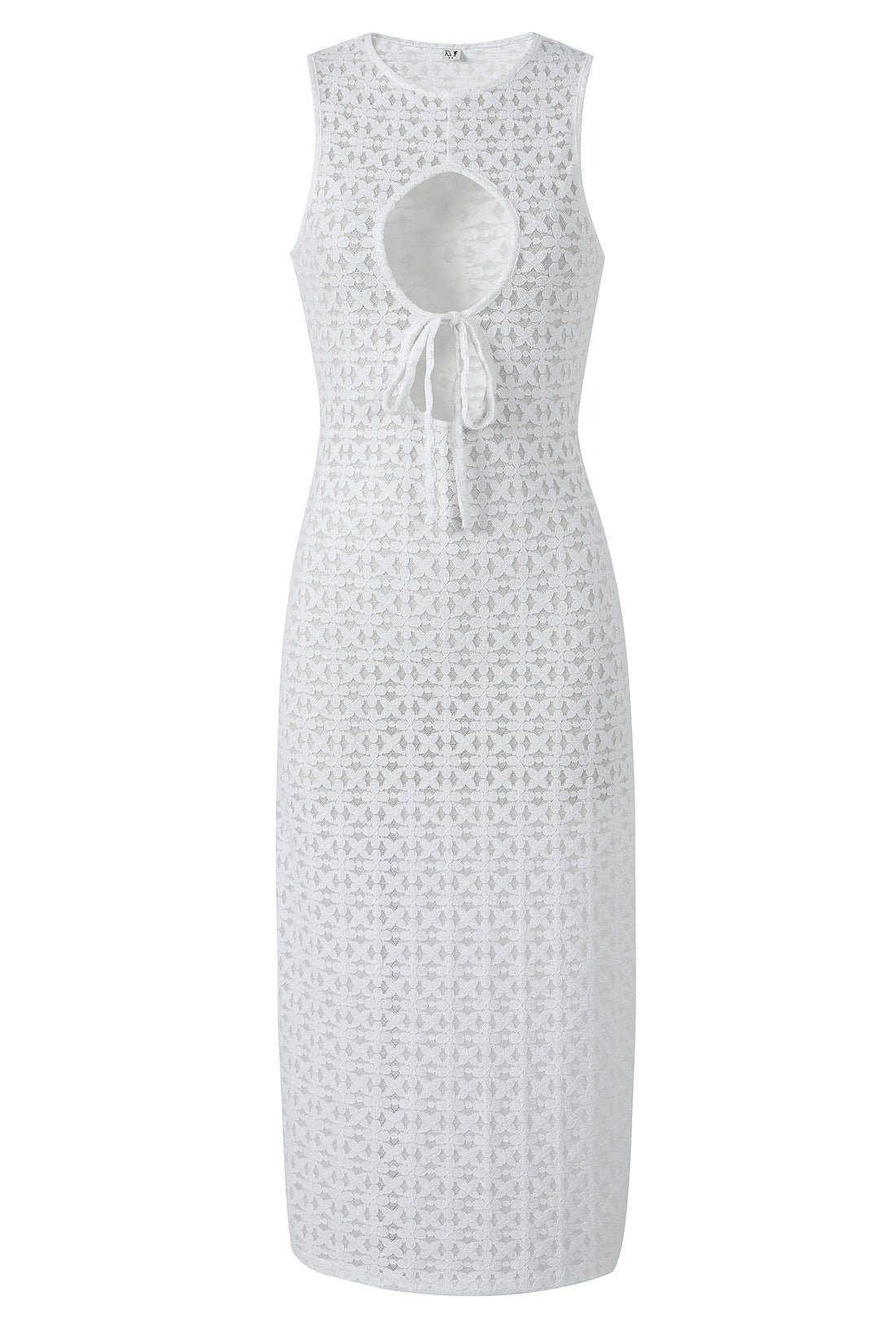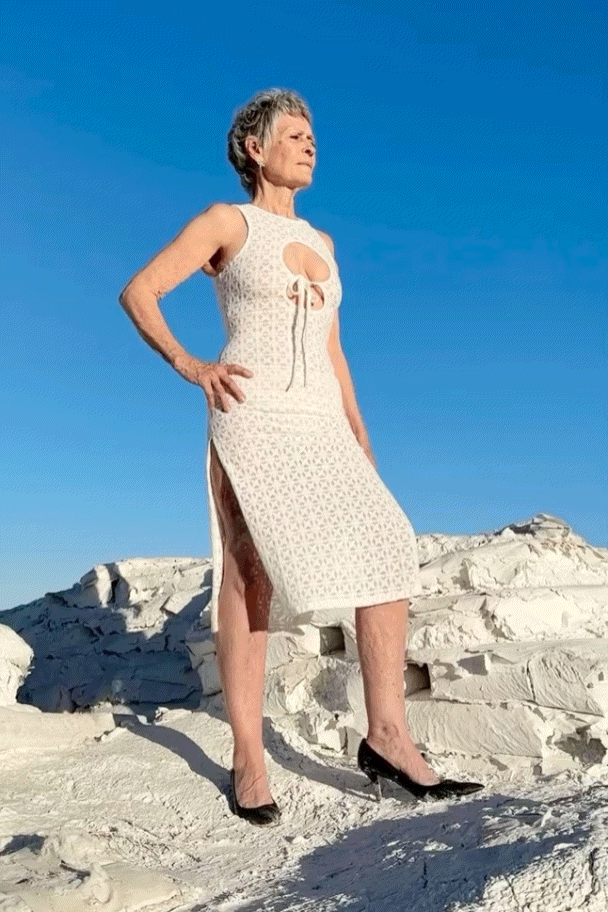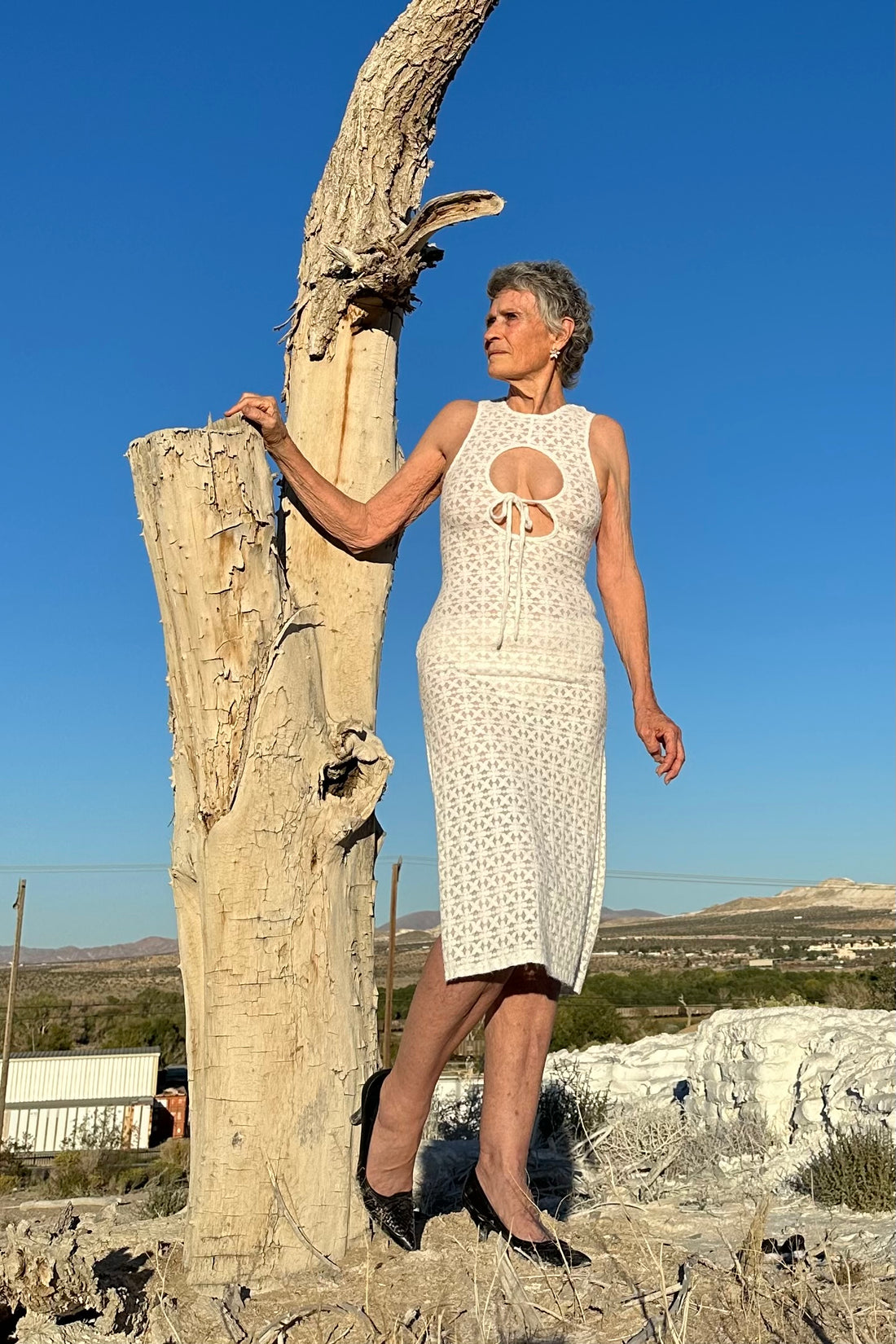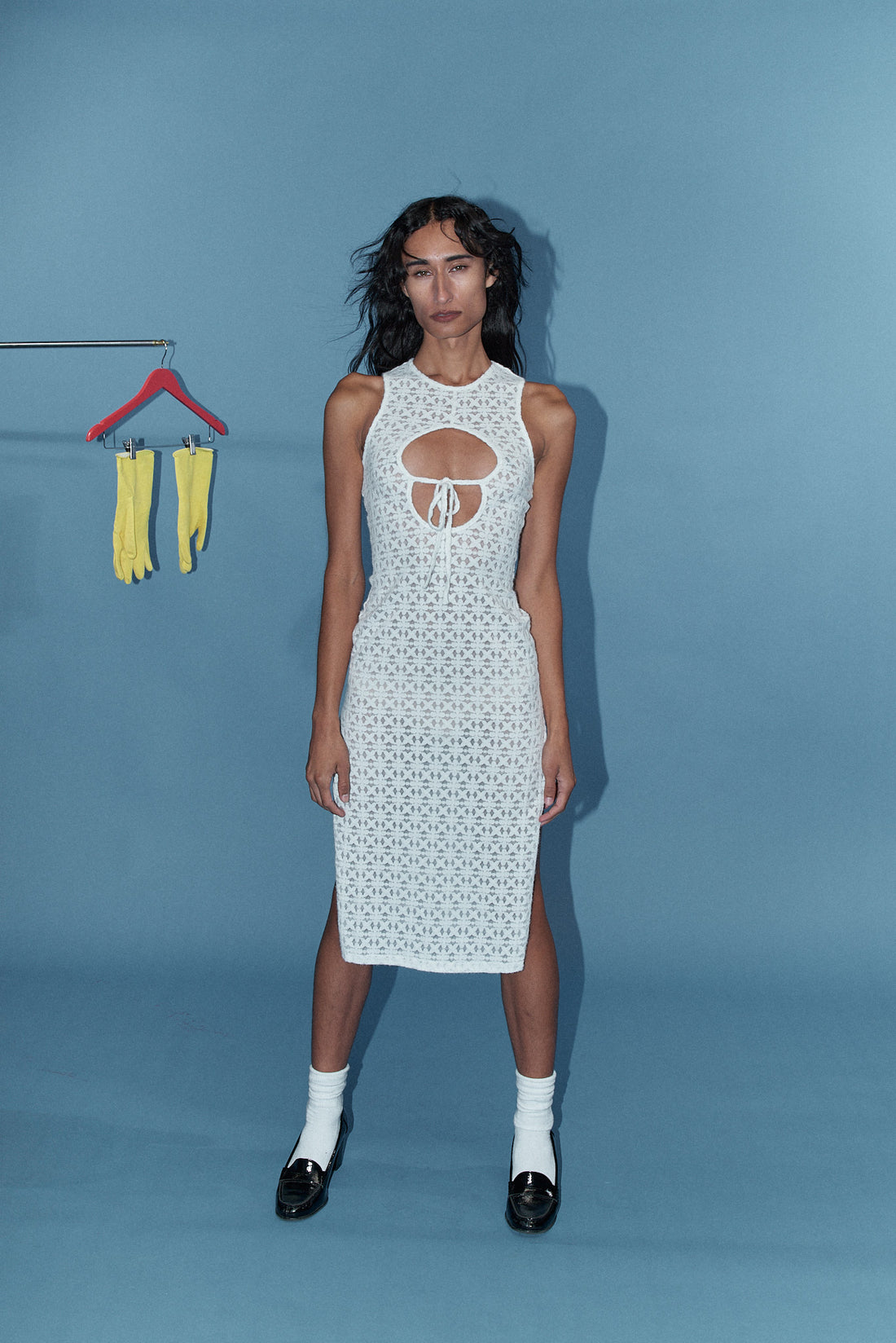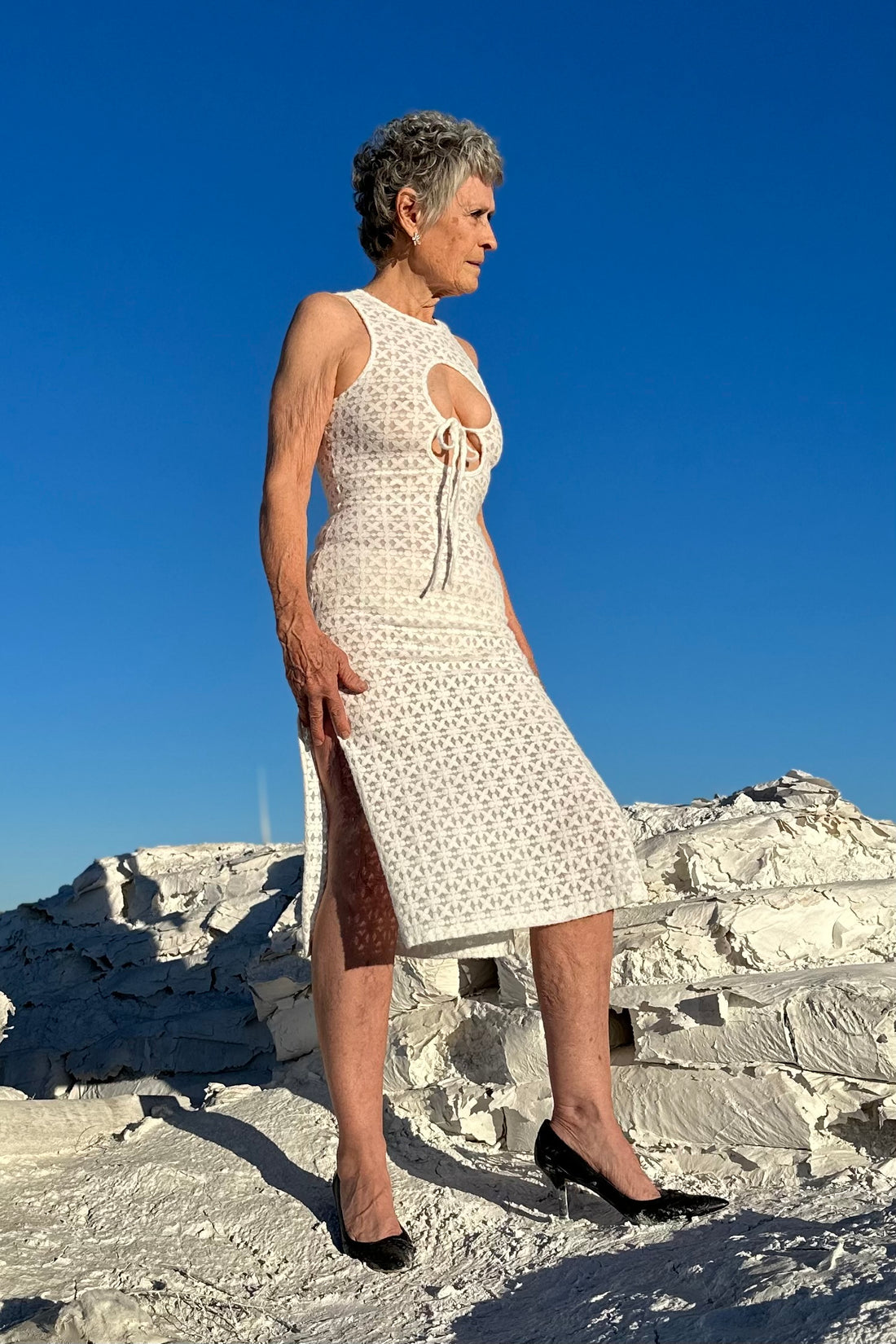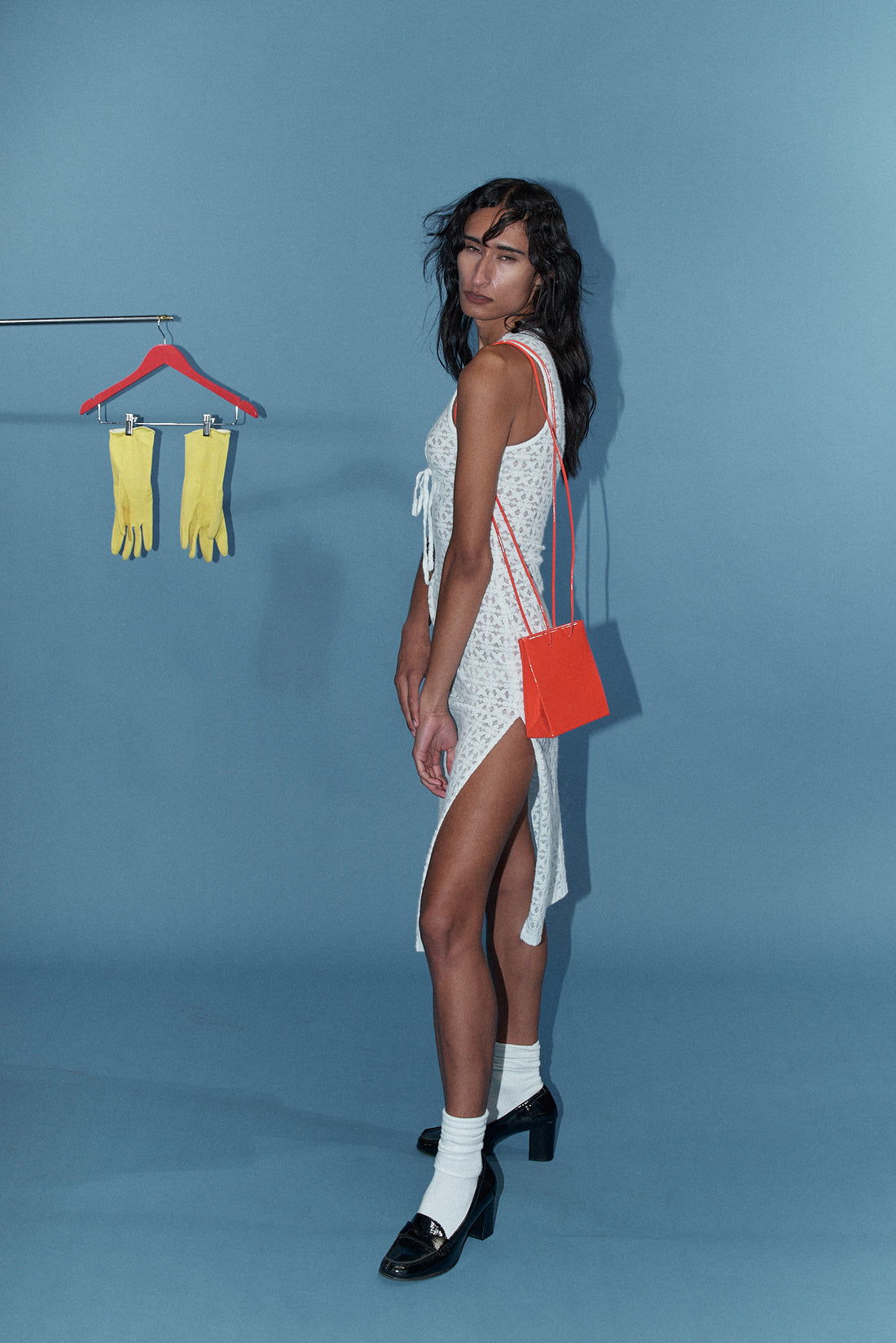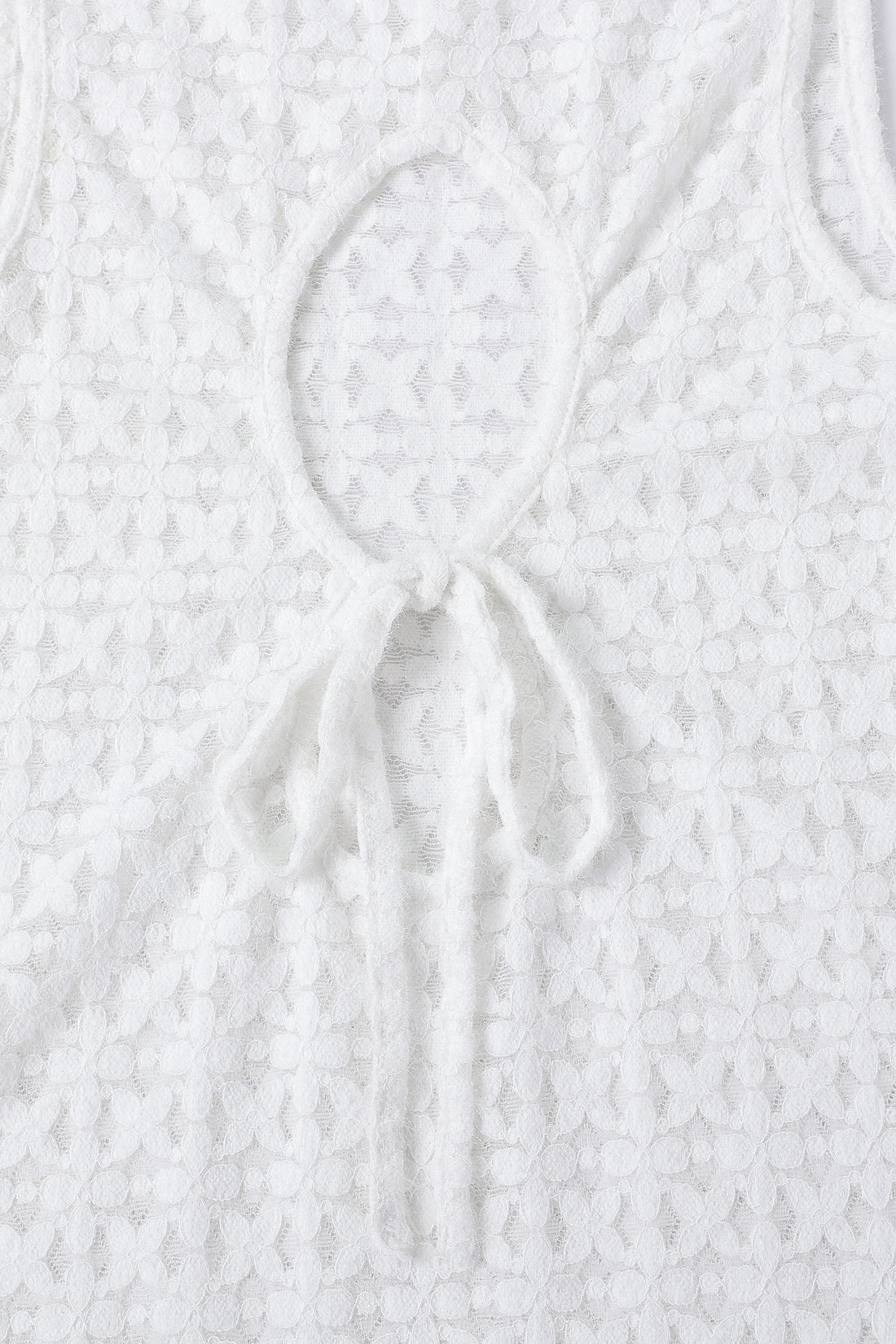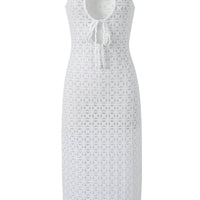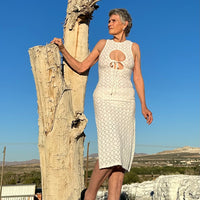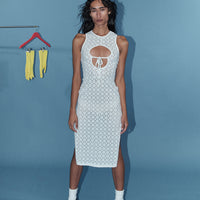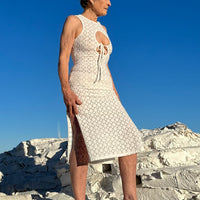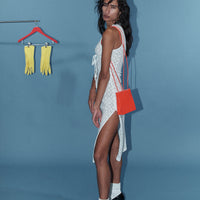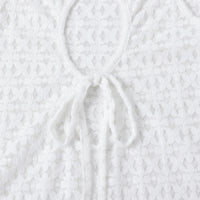 Hole-y White Lace Midi Dress
FABRIC IS VERY DELICATE !  SOLD AS IS. THIS ITEM IS CLEARANCE AND SALES ARE FINAL
Elegant, but scandalous.  Like eating a slider at the opera or wearing a thong made out of caviar.
super stretchy super smoothing and flattering white lace
slightly sheer! Scandelous! I think its the perfect amount
-2 high slits on either side 

WARNING! This fabric is lacey so it's slightly delicate. I put my pointy acrylic nail through the fabric while I was violently hoisting up a sample onto my sodium swollen body. Normal handling of this fabric should be fine but know it can get holes if you have pointy nails and are rushing to be somewhere (that's a lie I have nowhere to be) 
XXS: Bust: 28" Waist: 21.75" Length: 44"
XS: Bust: 29.5" Waist: 23.25" Length: 44.75"
S: Bust: 31.25" Waist: 25.25" Length: 45.5"
M: Bust: 33.25" Waist: 27.25" Length: 46.25"
L: Bust: 35.25" Waist: 29.25" Length: 47"
XL: Bust: 37.75" Waist: 31.75" Length: 47.75"
1X: Bust: 39.5" Waist: 34.75" Length: 49"
2X: Bust: 43.75" Waist: 38.25" Length: 50.5"
3X: Bust: 46.75" Waist: 41.5" Length: 51.5"
4X: Bust: 49.75" Waist: 44.5" Length: 52.75"