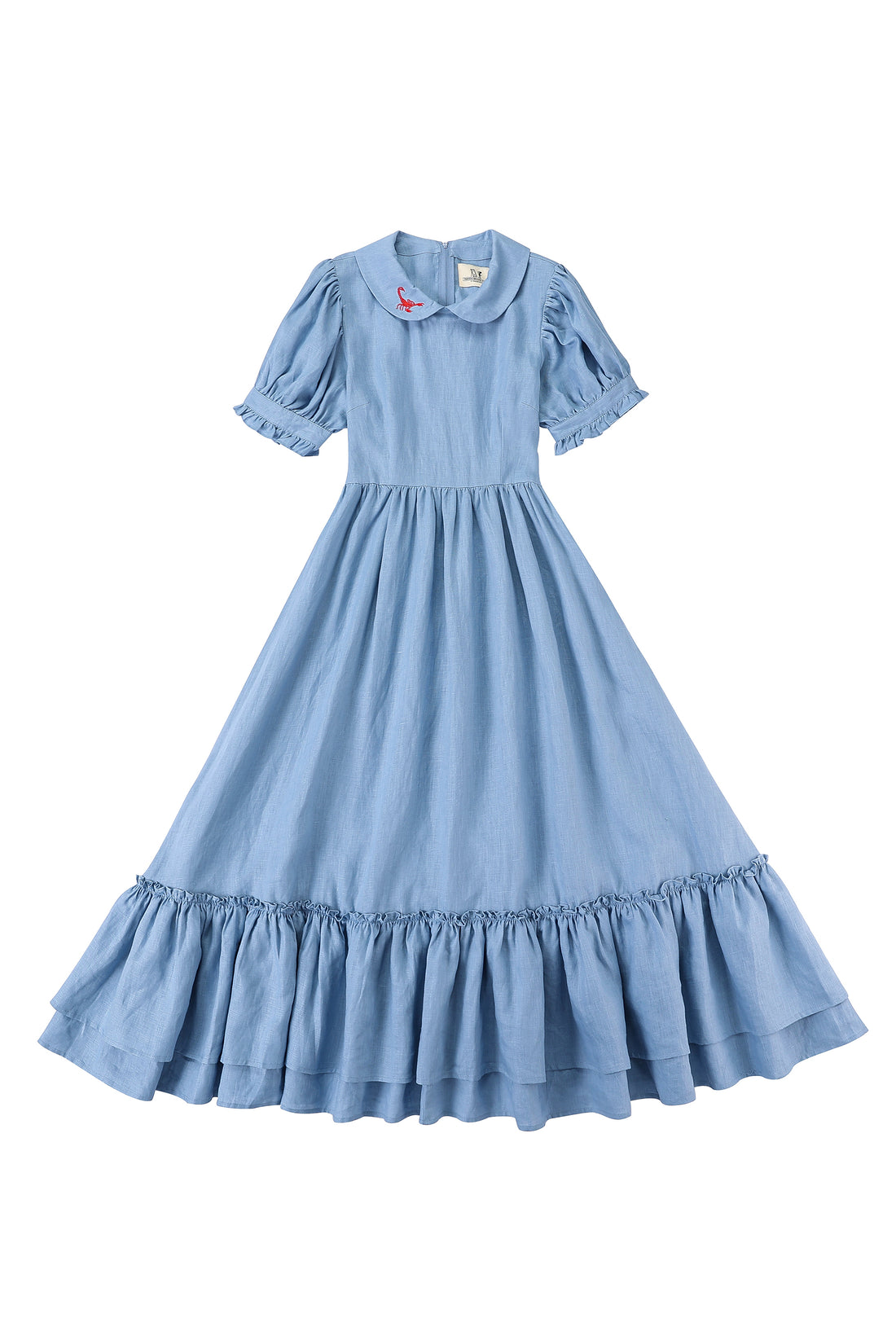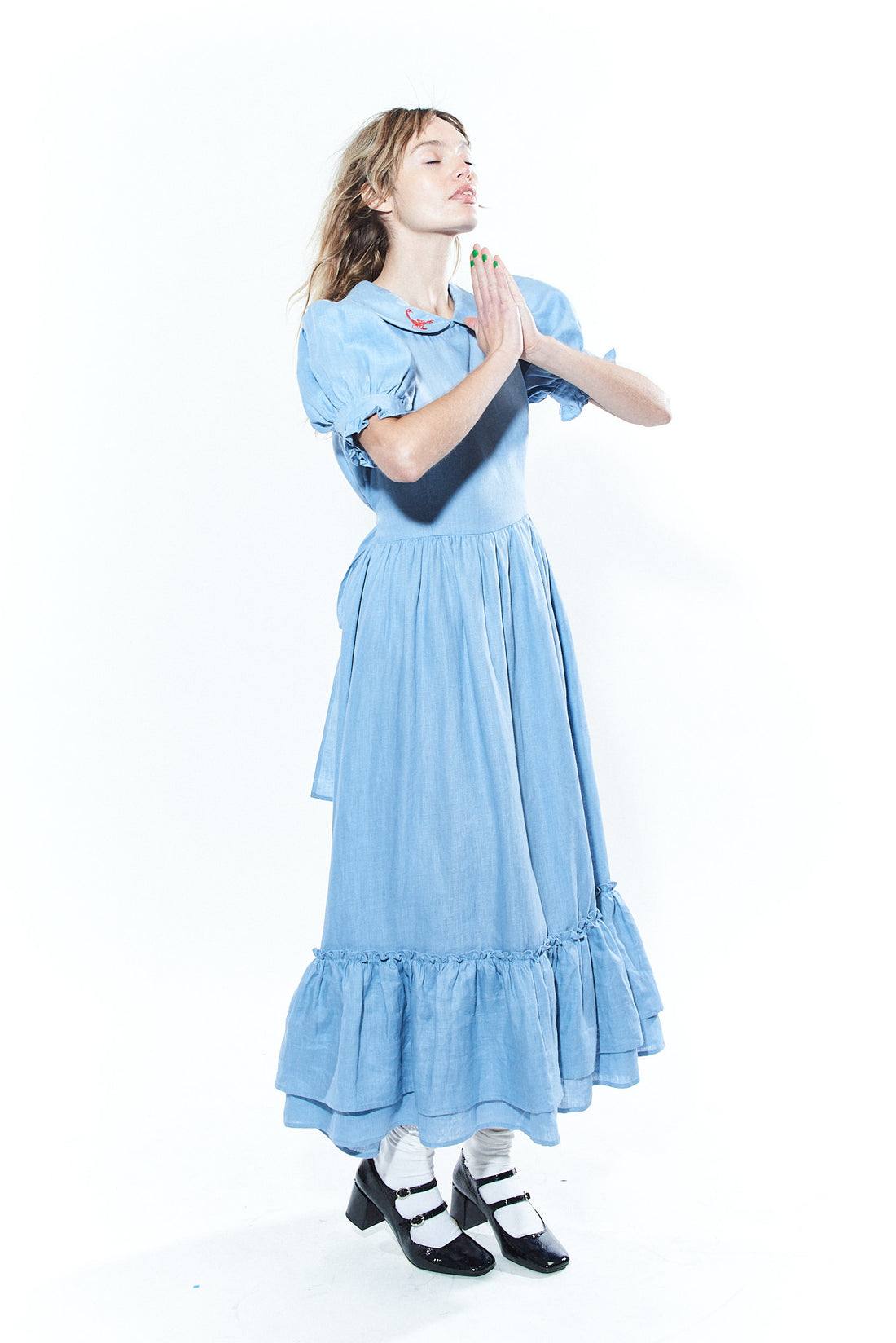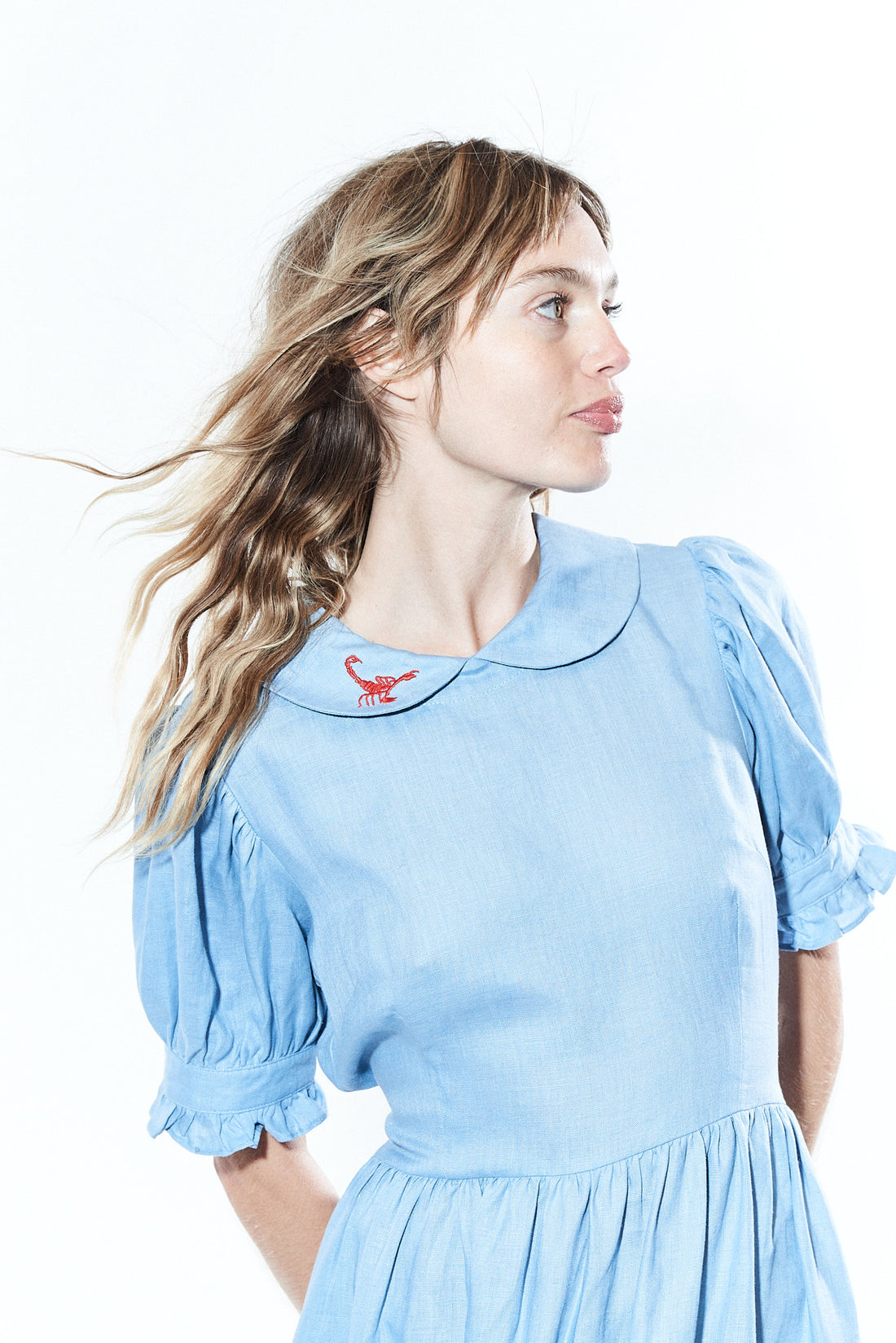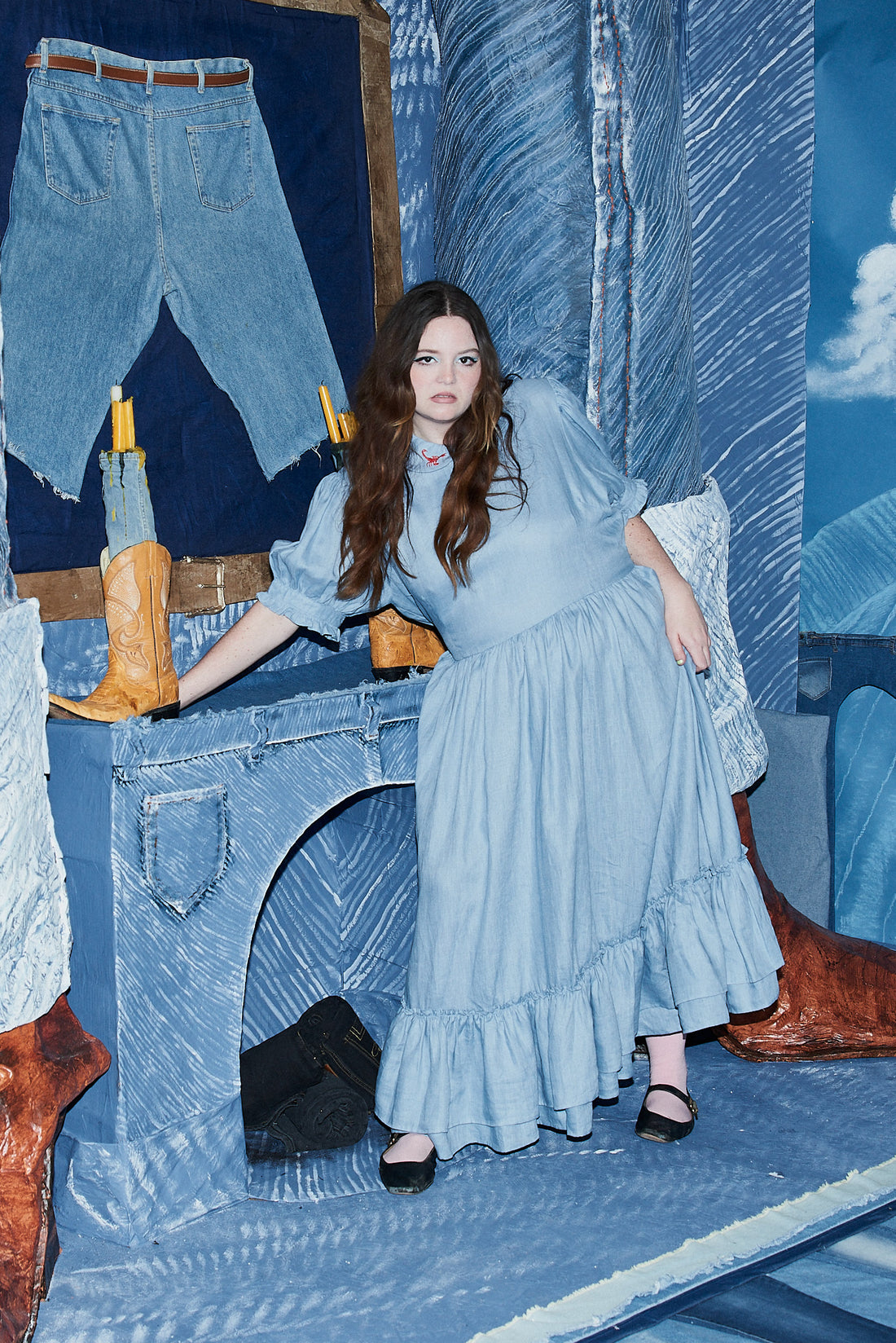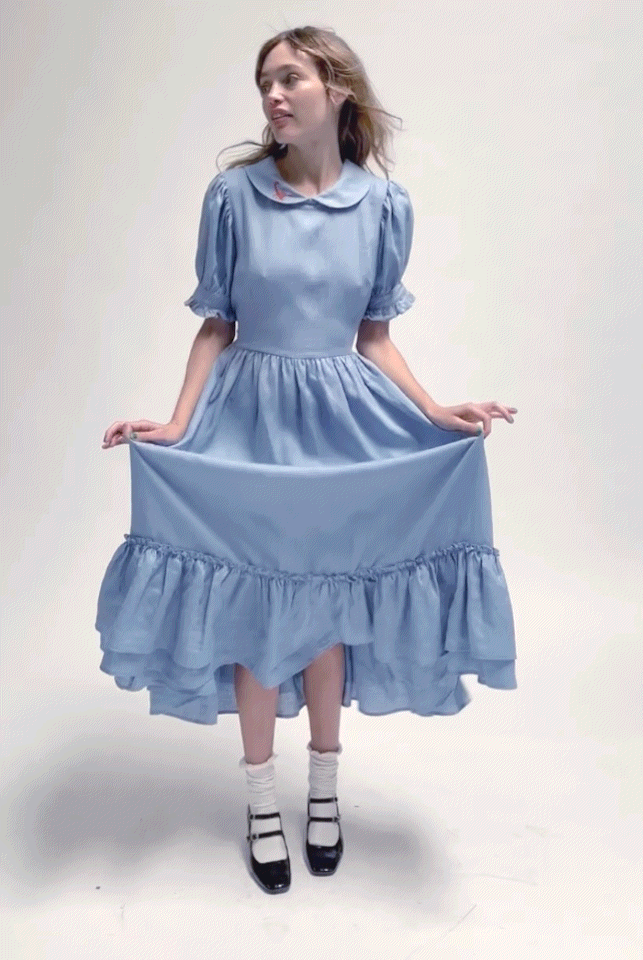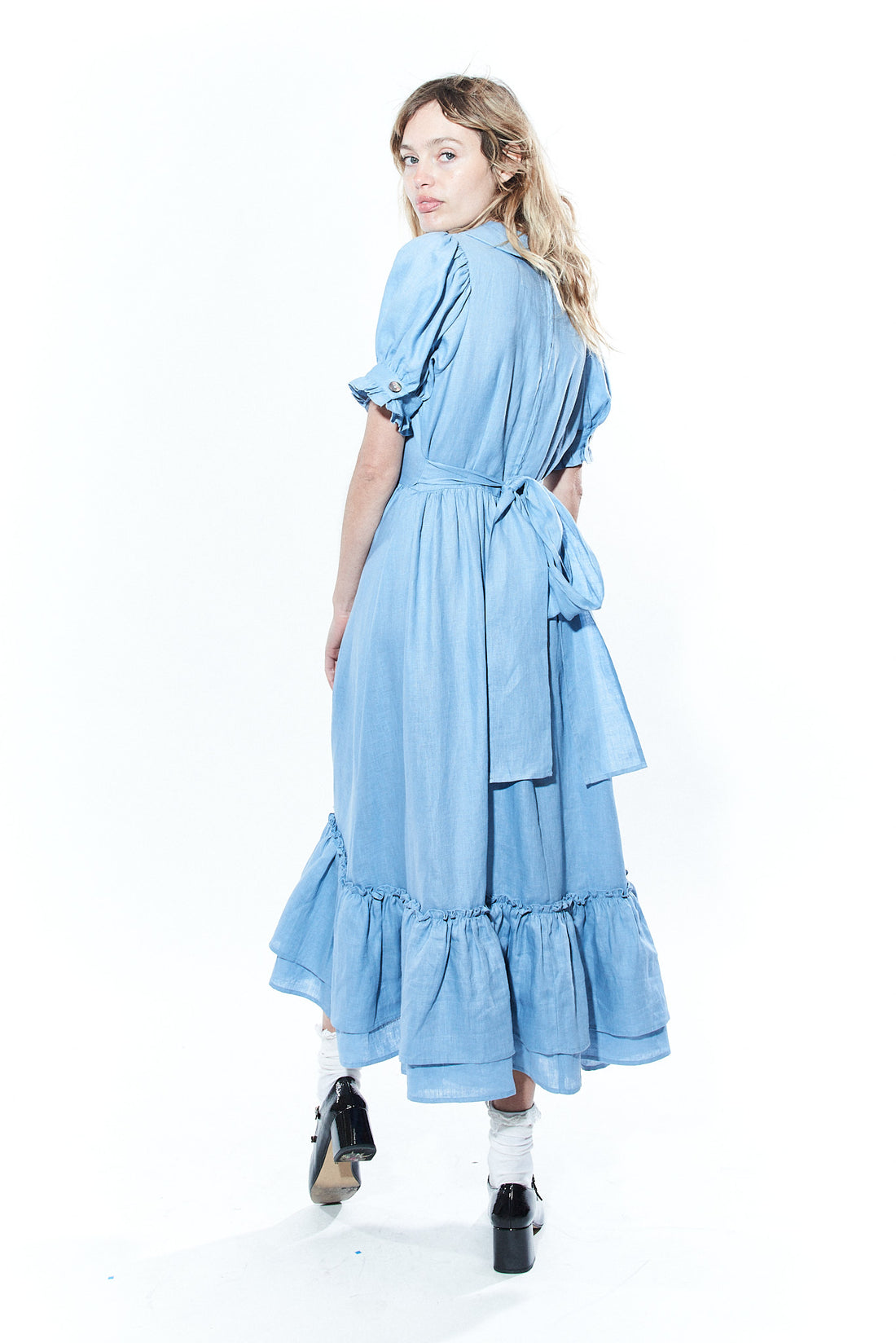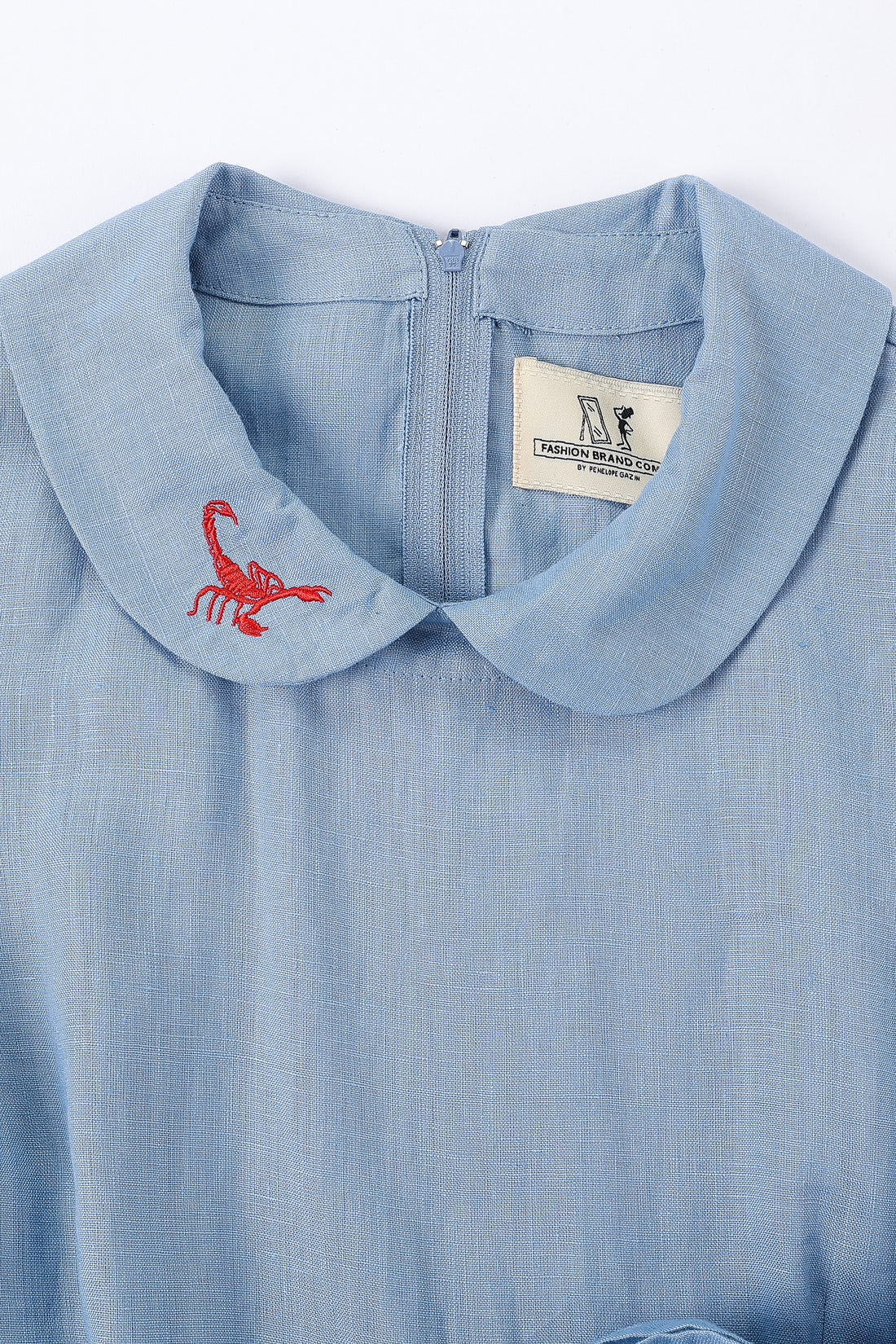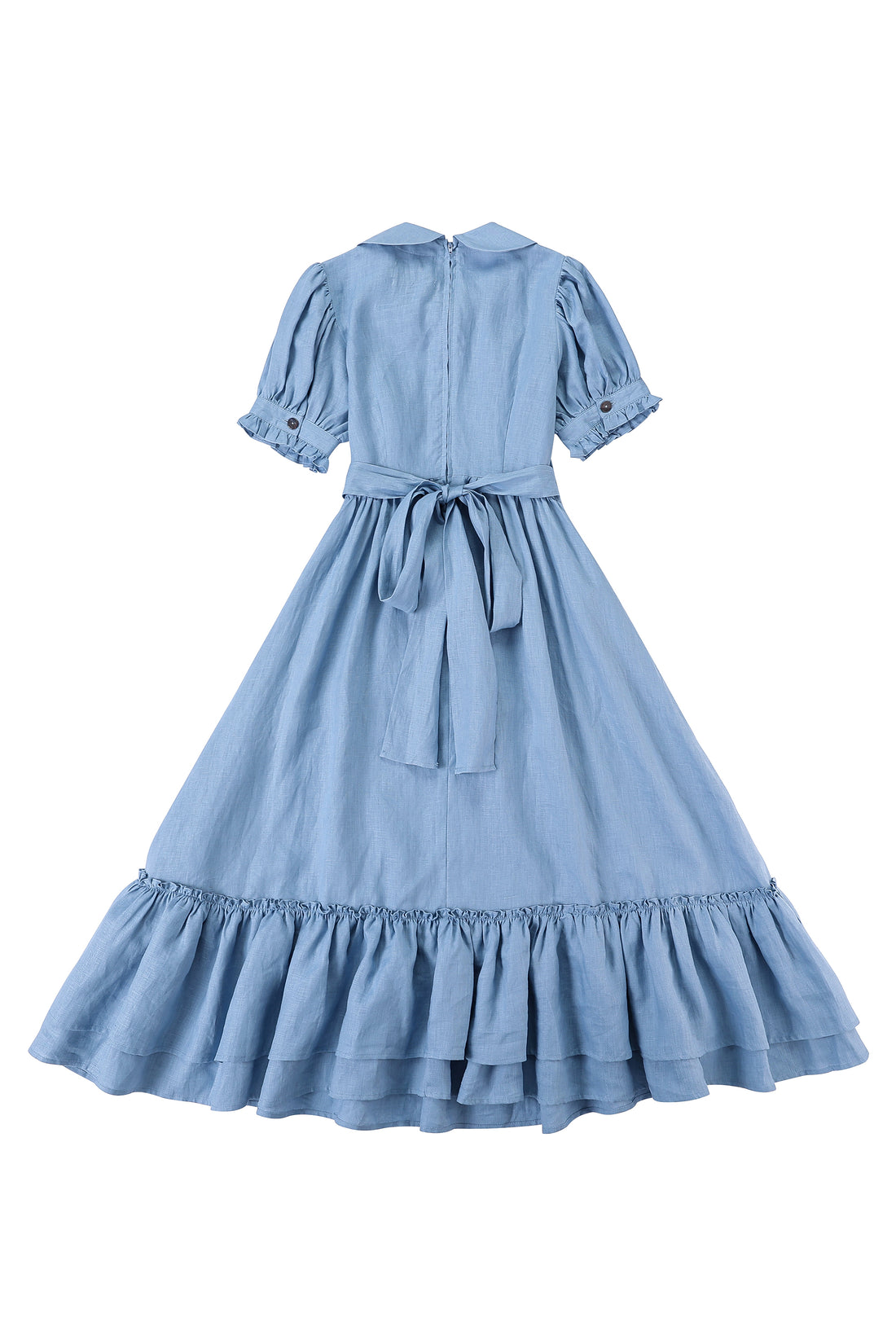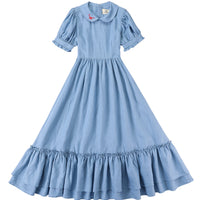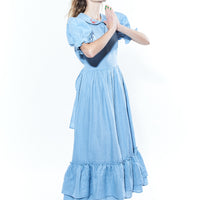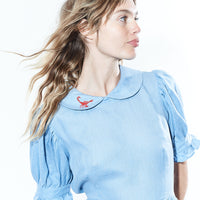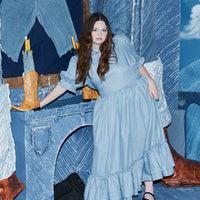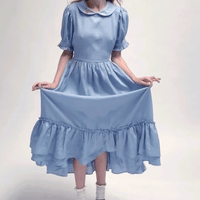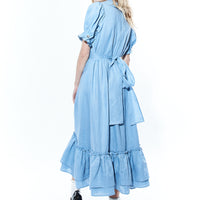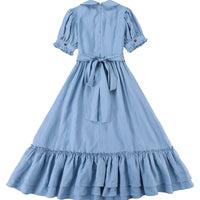 Good Girl Scorpion Linen Dress
This dress is a pleasure to wear and a nightmare for those who cross you on a dark night. 
LIMITED BATCH- ONLY 50 DRESSES MADE TOTAL. NO RESTOCK 
DETAILS:
-Light Blue thin Linen Dress
-Peter Pan Collar with red embroidered scorpion. 
-Ruffles Along Bottom Hem and Sleeves
-Ties at Back Waist
-ykk Back Zipper Closure
XXS: Bust: 35.75" Waist: 27"
XS: Bust: 37.25" Waist: 29"
S: Bust: 39.25" Waist: 31"
M: Bust: 41.25" Waist: 33"
L: Bust: 44.25" Waist: 36"
XL: Bust: 46.75" Waist: 39"
1X: Bust: 49.25" Waist: 43"
2X: Bust: 52.25" Waist: 47"
3X: Bust: 56.25" Waist: 51"
4X: Bust: 61.25" Waist: 55"