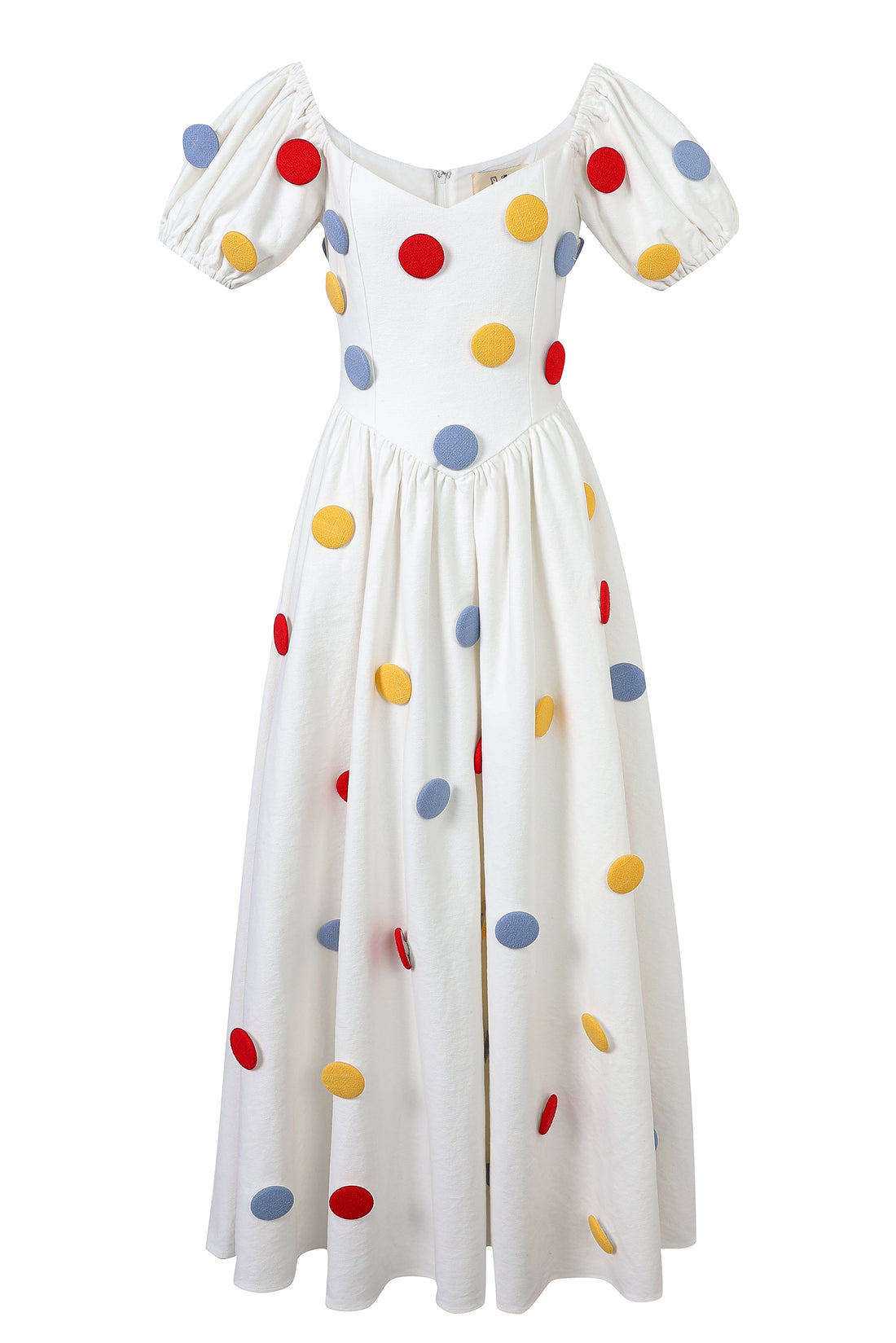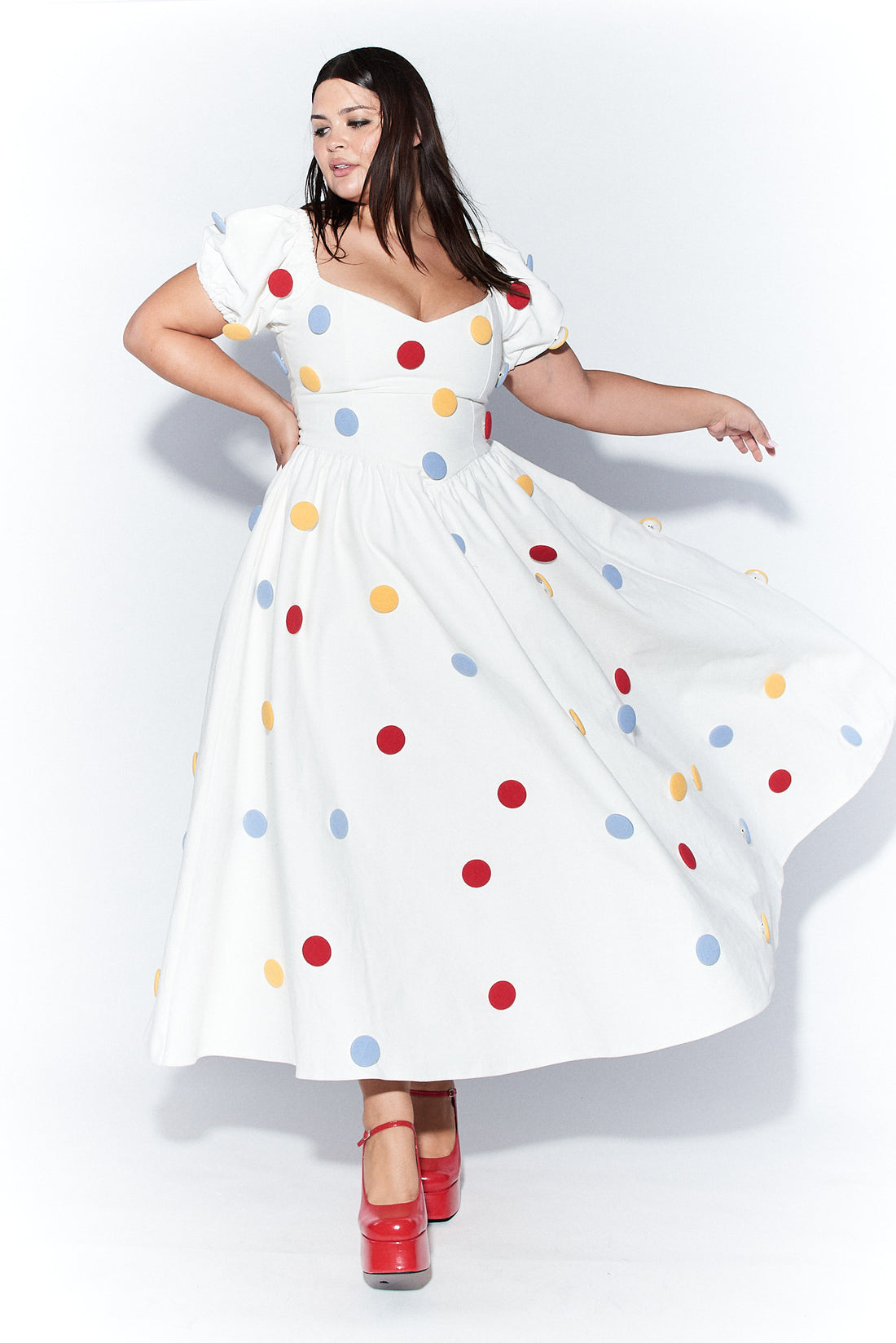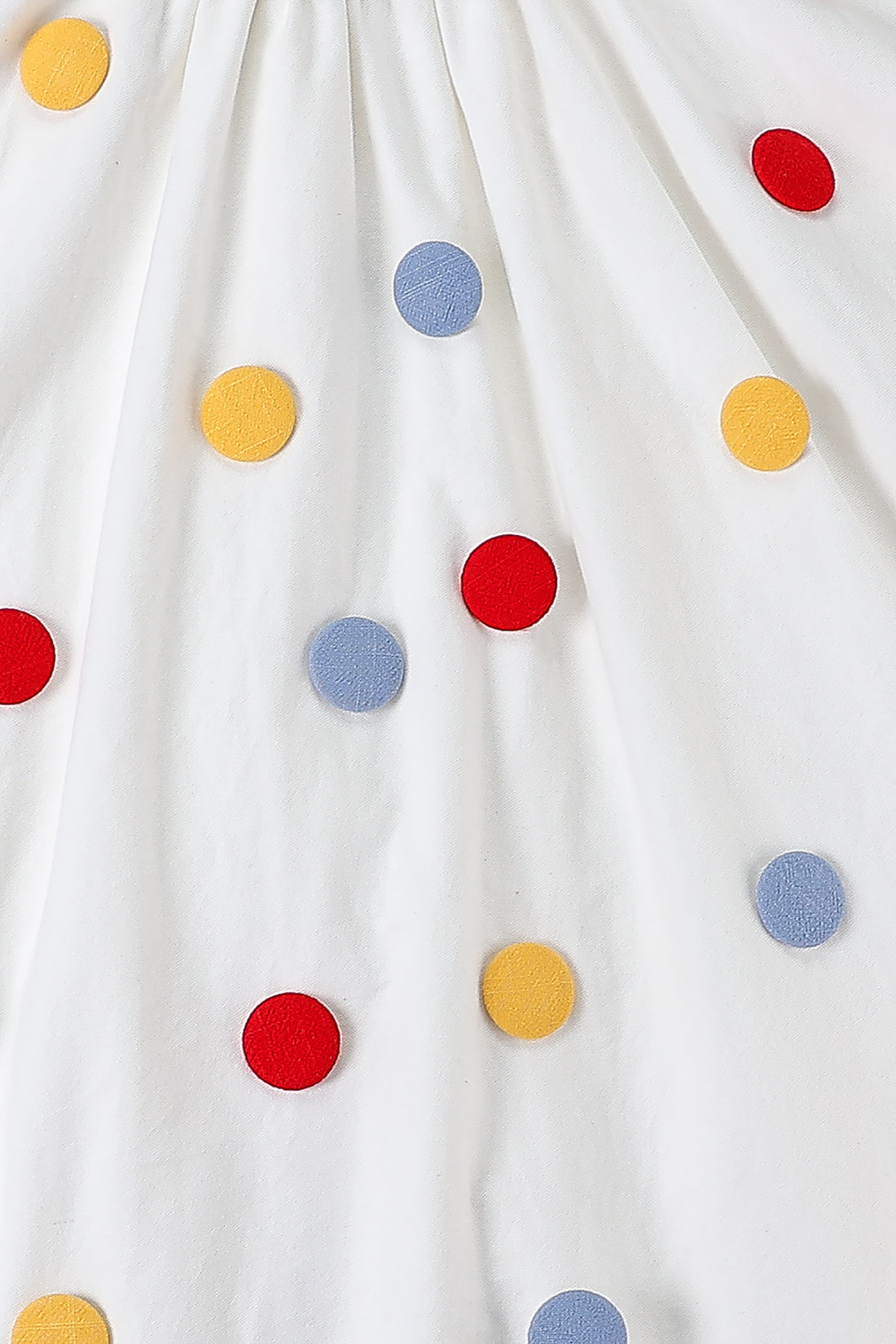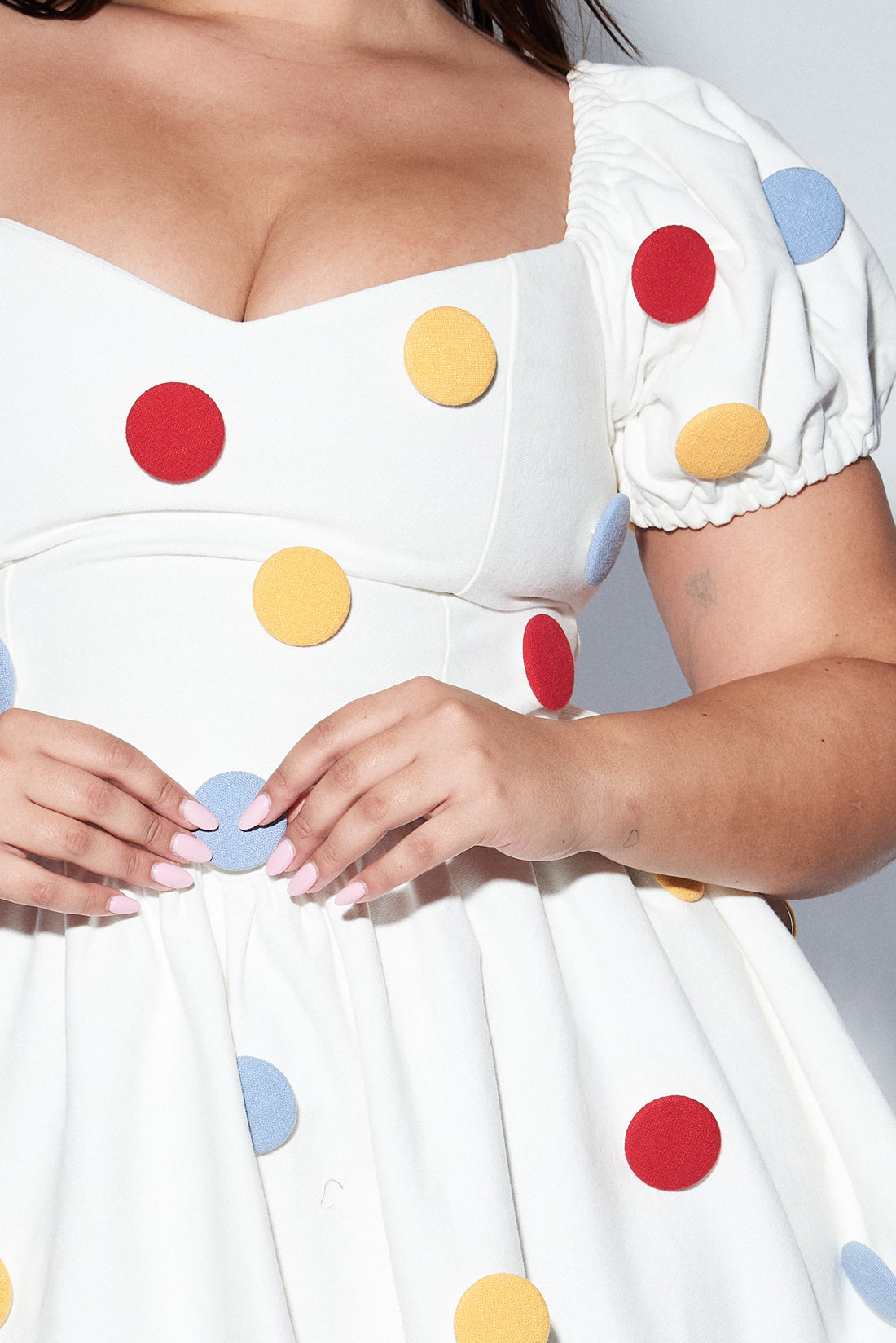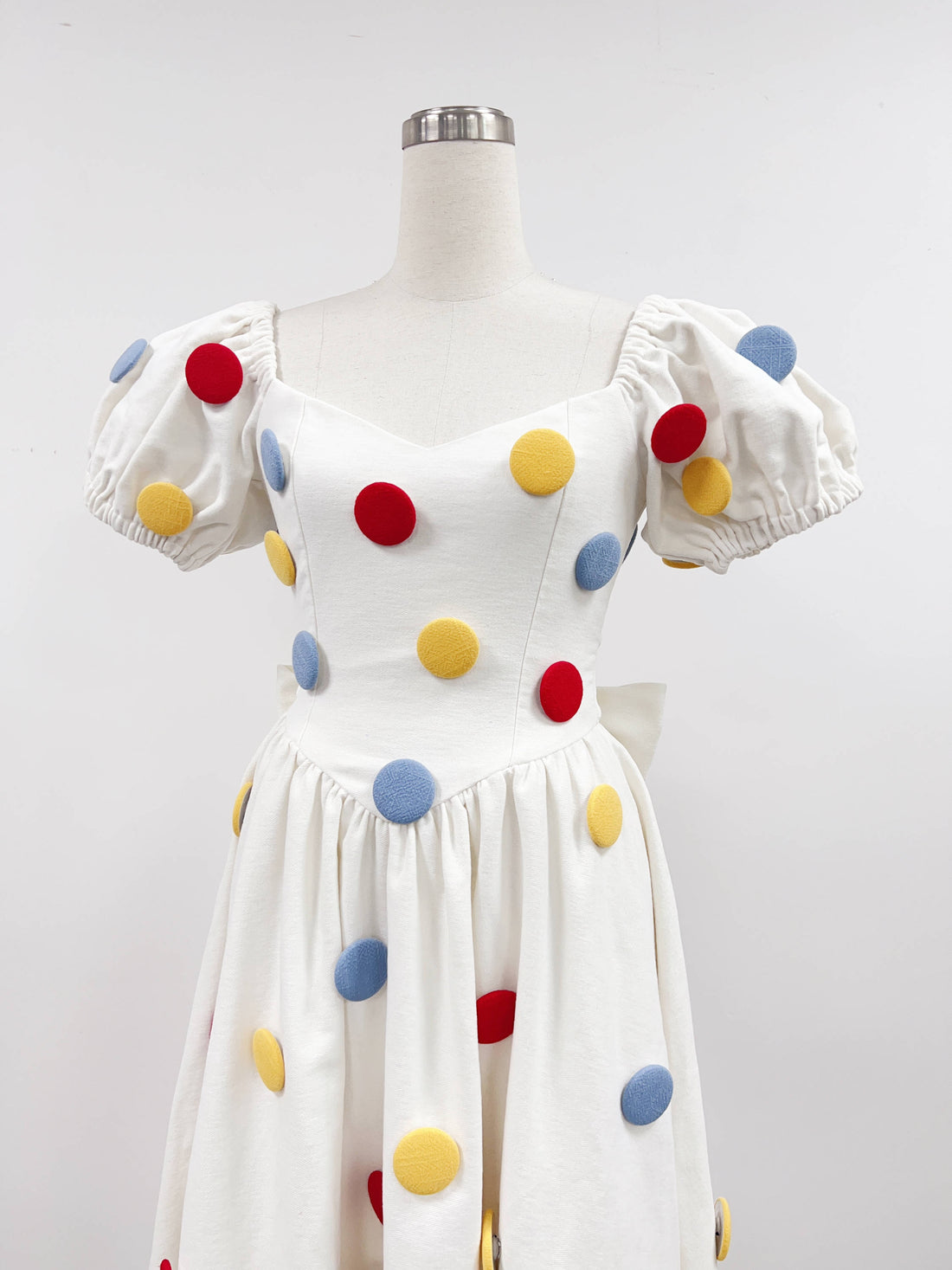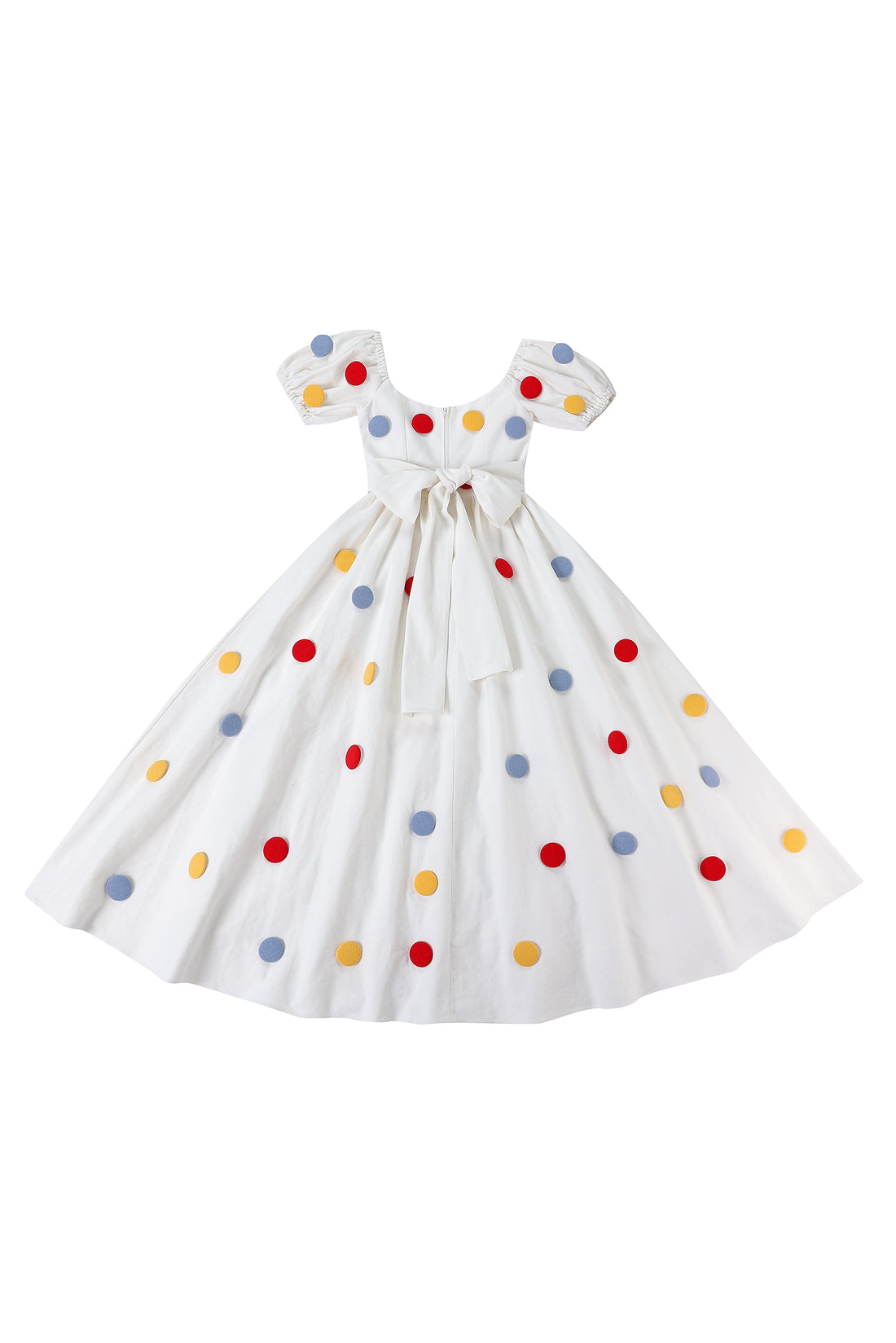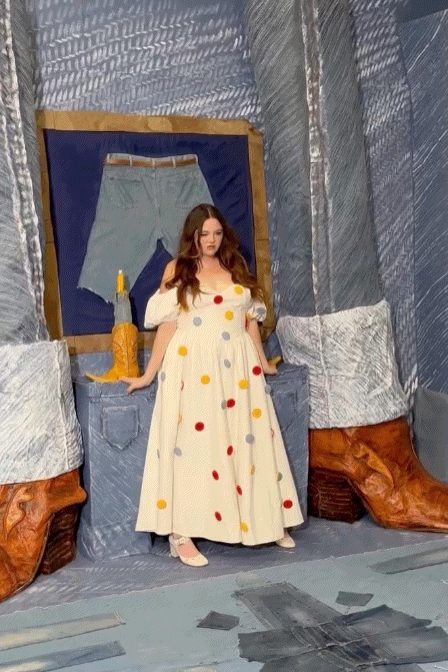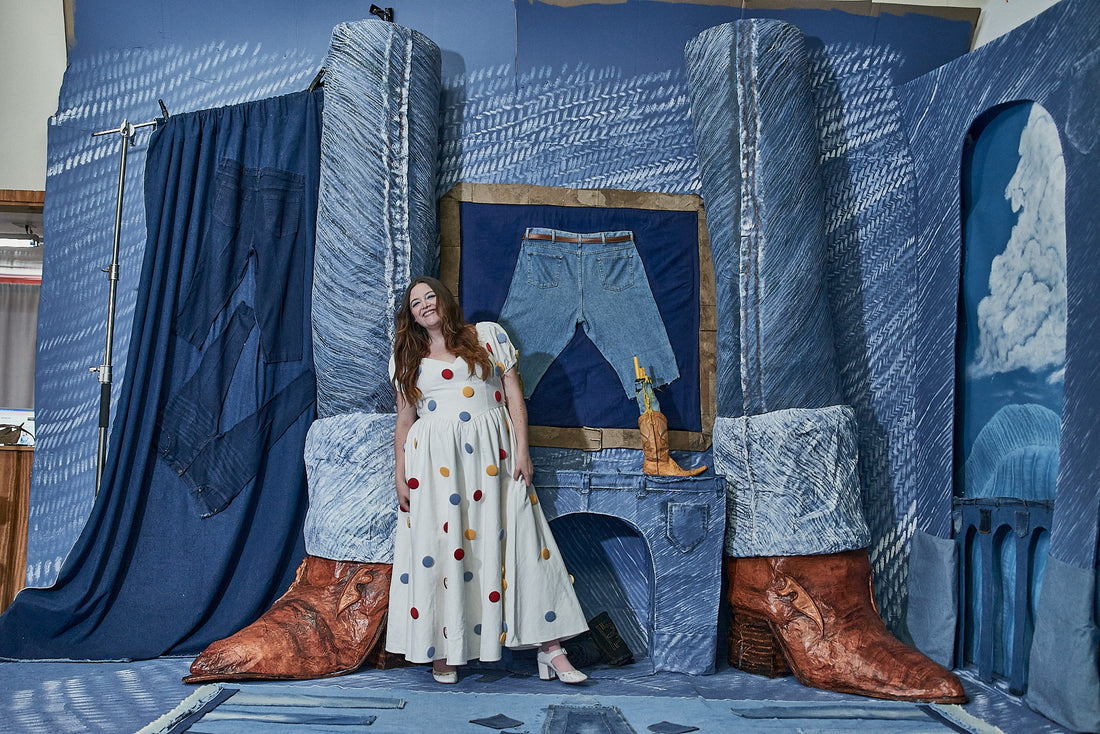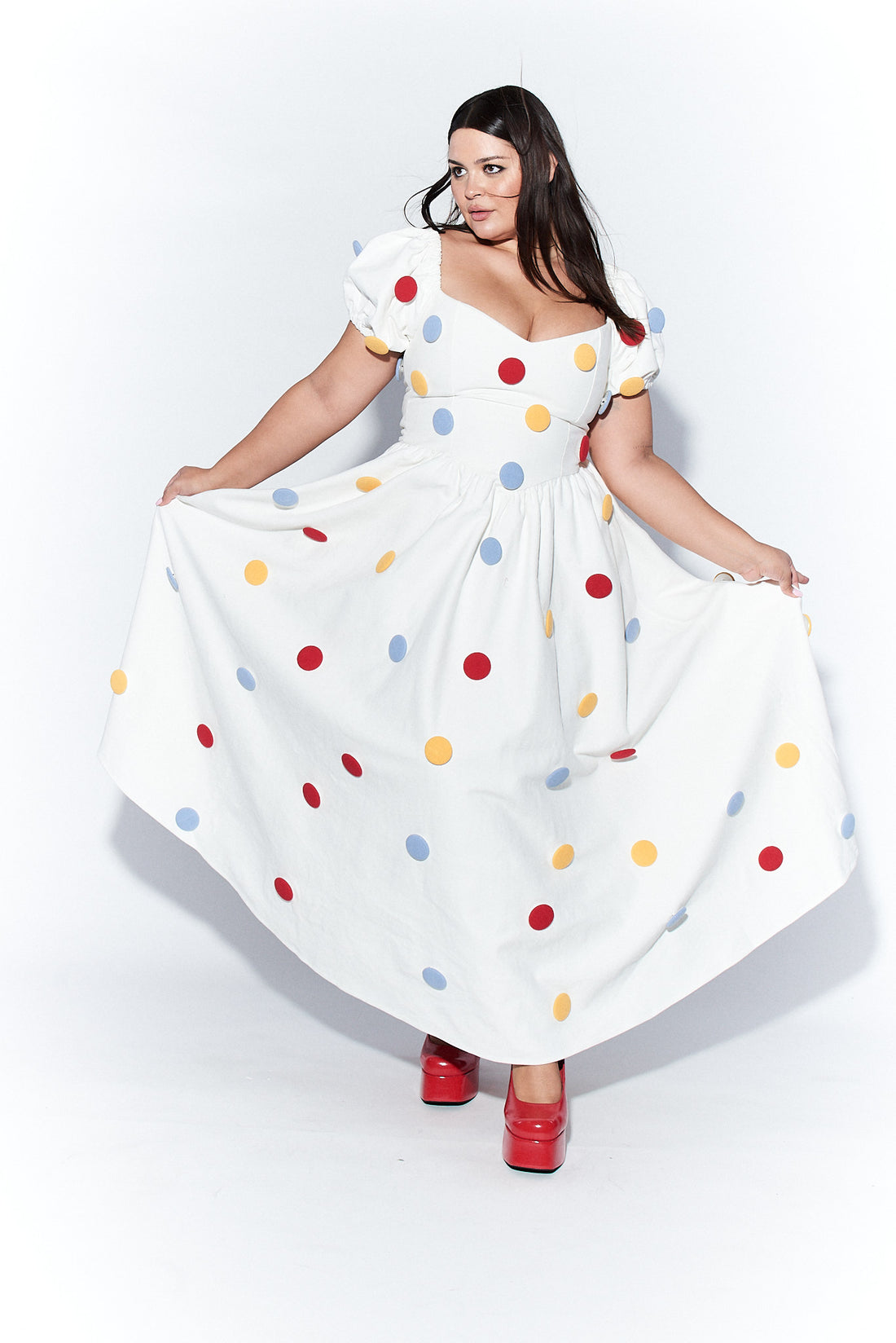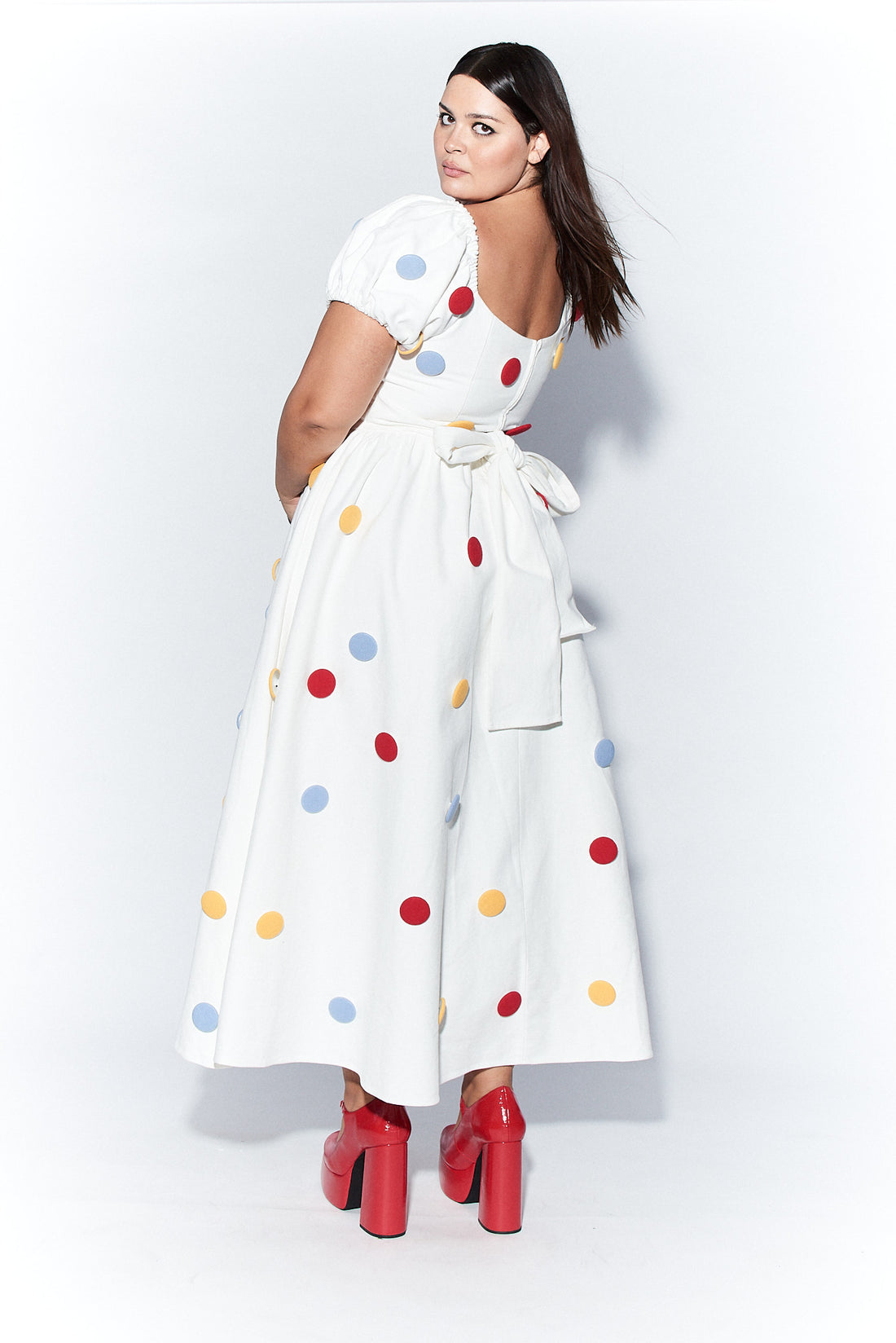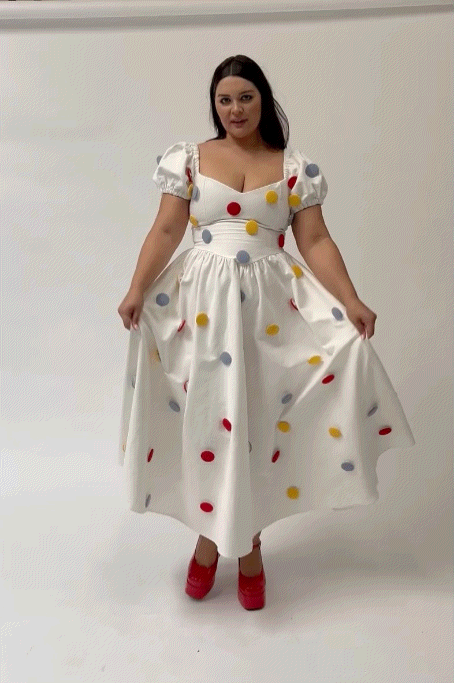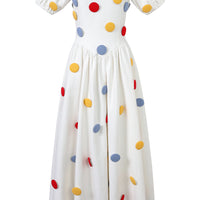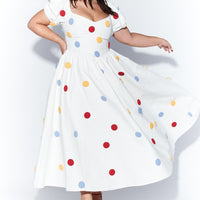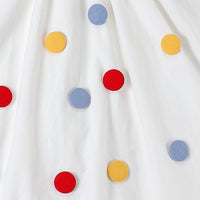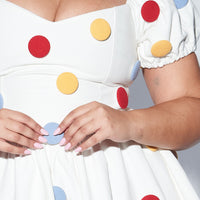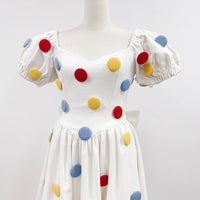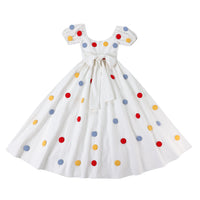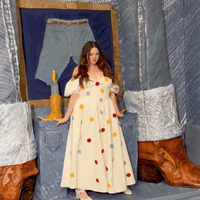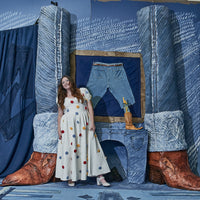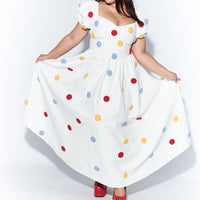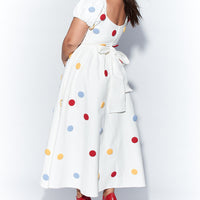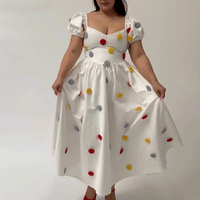 I am marrying a balloon and this is my story. The perfect dress for floating down the aisle. 
over 75 custom made cloth covered buttons are sewn on by hand. 
-Made from custom printed thick cotton- almost denim or canvas like
-machine washable (!)
-2 hidden side pockets,
-Light cotton under petticoat layer
-ZIp up back with long ties for a bow in back
-elastic on the cuffs and shoulders of the puff sleeves- can be worn on or off the shoulder
These fit pretty true to size but please refer to measurements closely- maybe fits a hair small since fabric does not stretch

XS: Bust: 33.5" Waist: 24.75"
S: Bust: 35.5" Waist: 26.5"
M: Bust: 37.75" Waist: 28.5"
L: Bust: 39.75" Waist: 30.5"
XL: Bust: 42.75" Waist: 33.5"
1X: Bust: 45.75" Waist: 36.5"
2X: Bust: 50" Waist: 40.5"
3X: Bust: 54" Waist: 44.5"