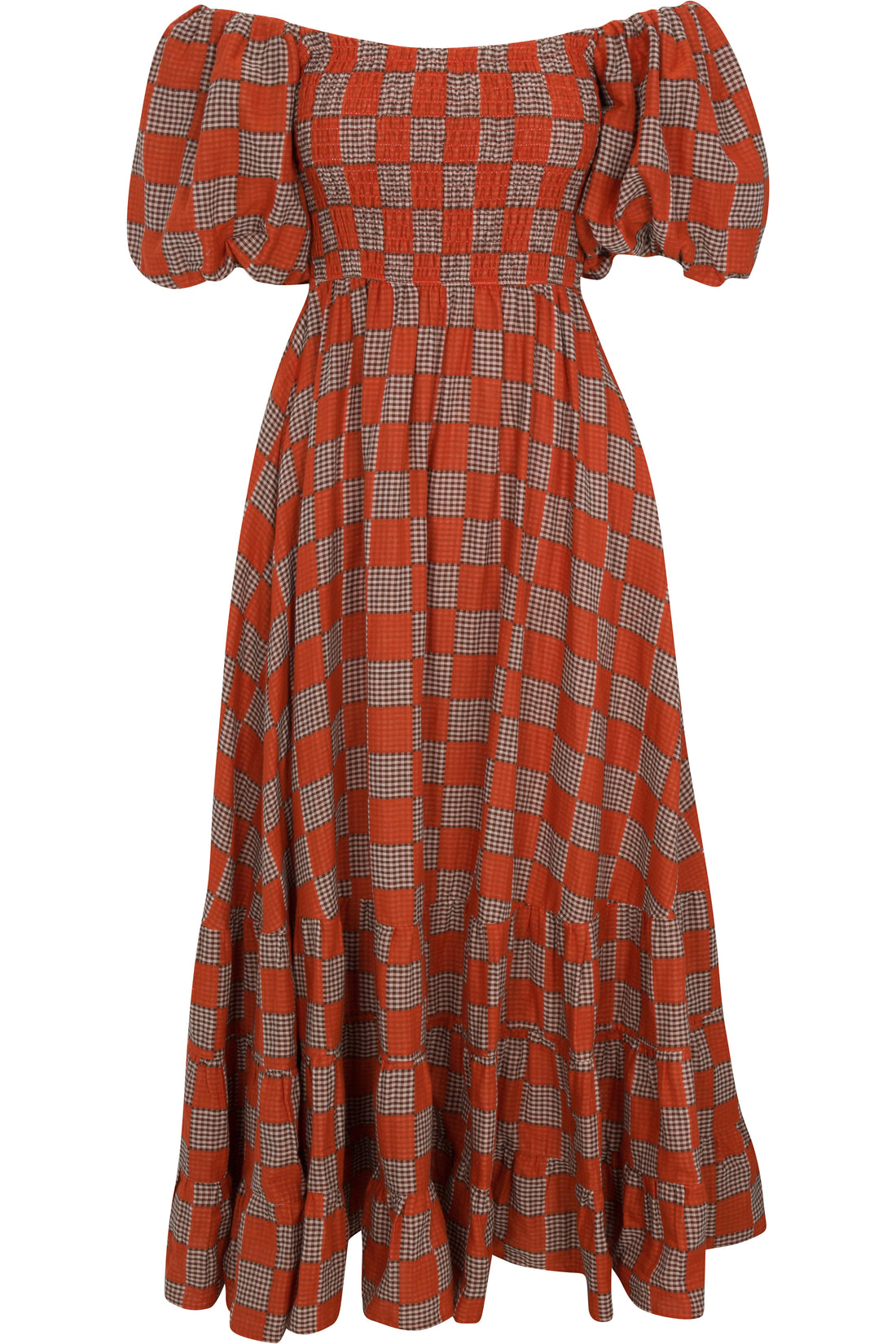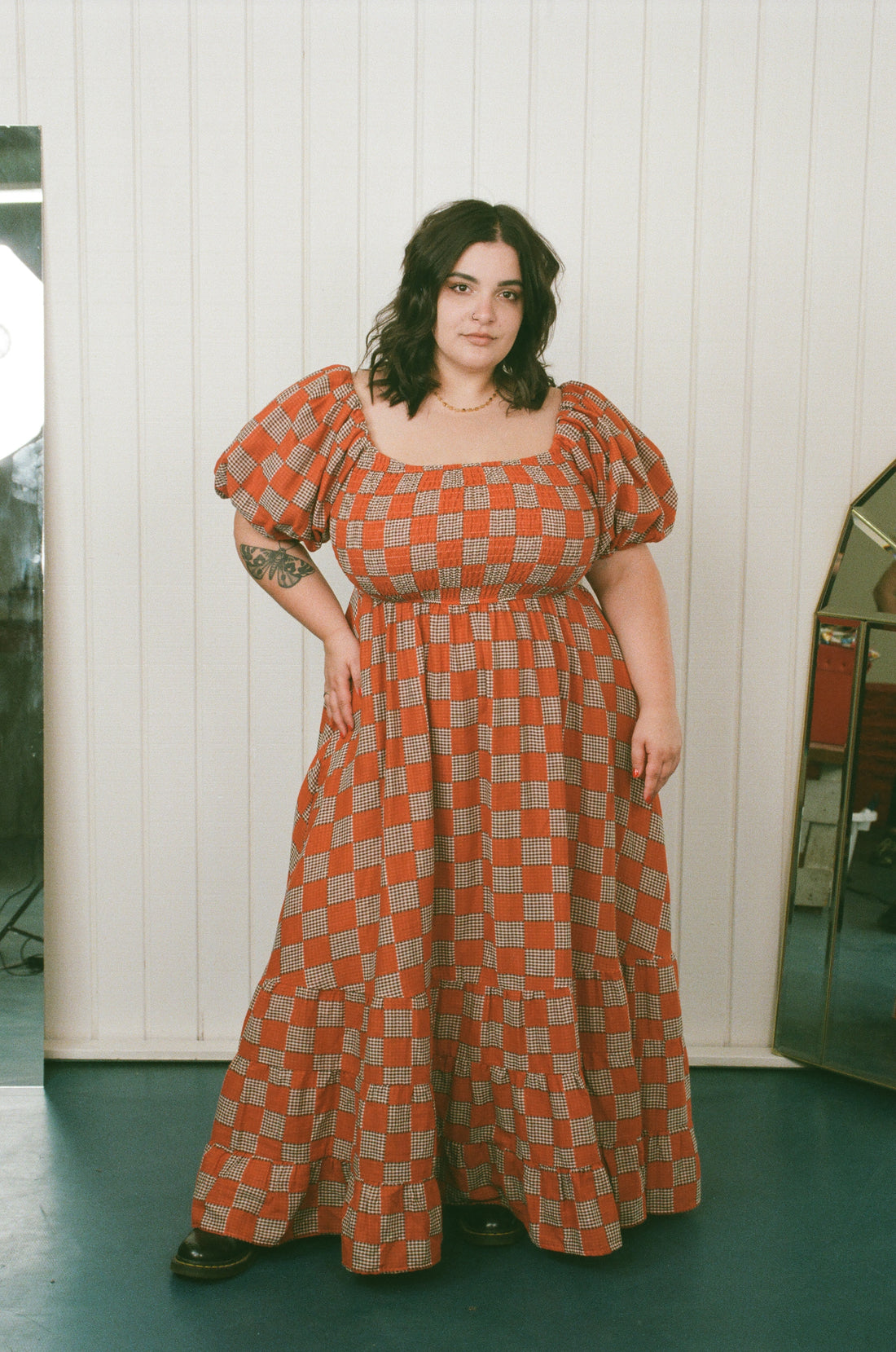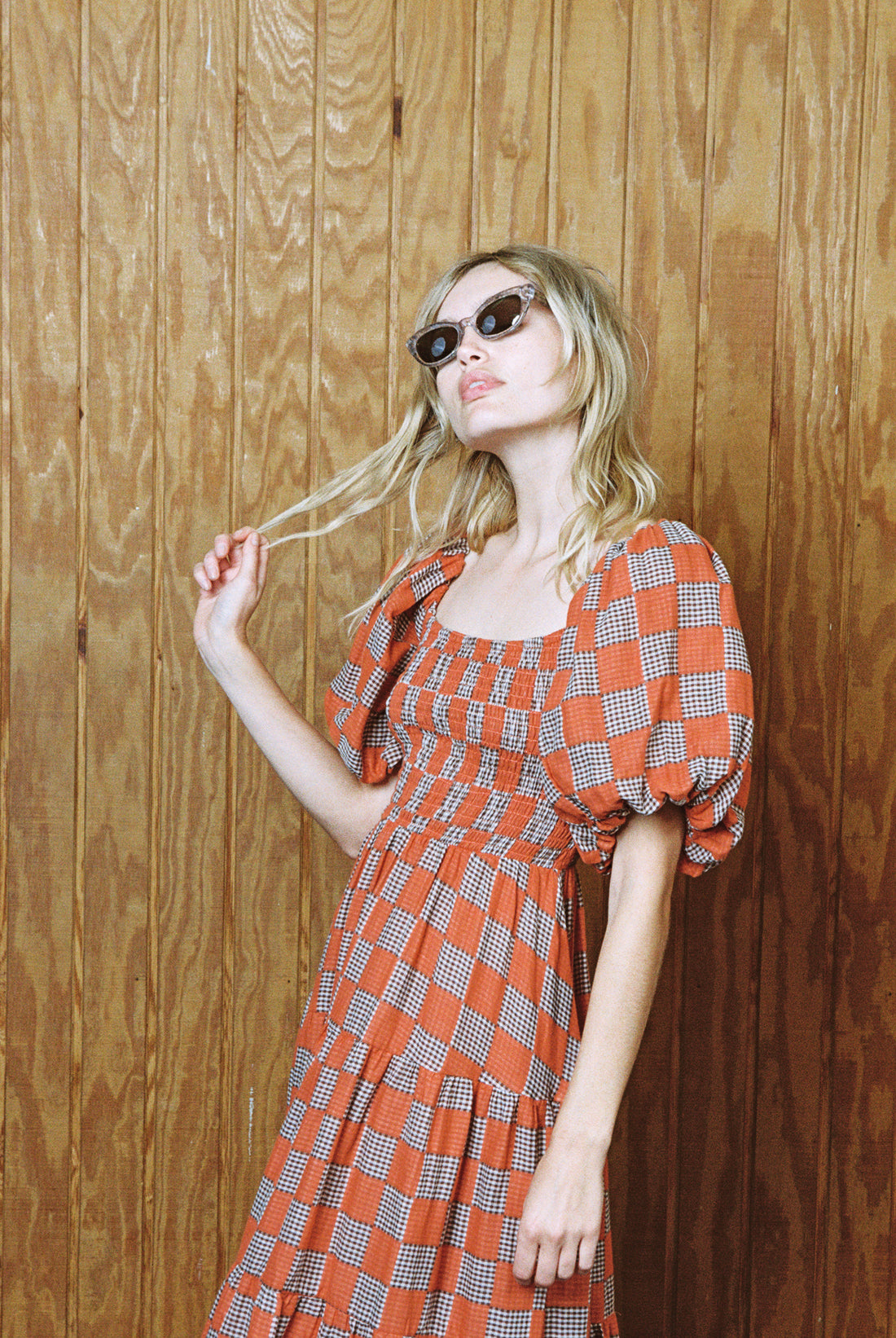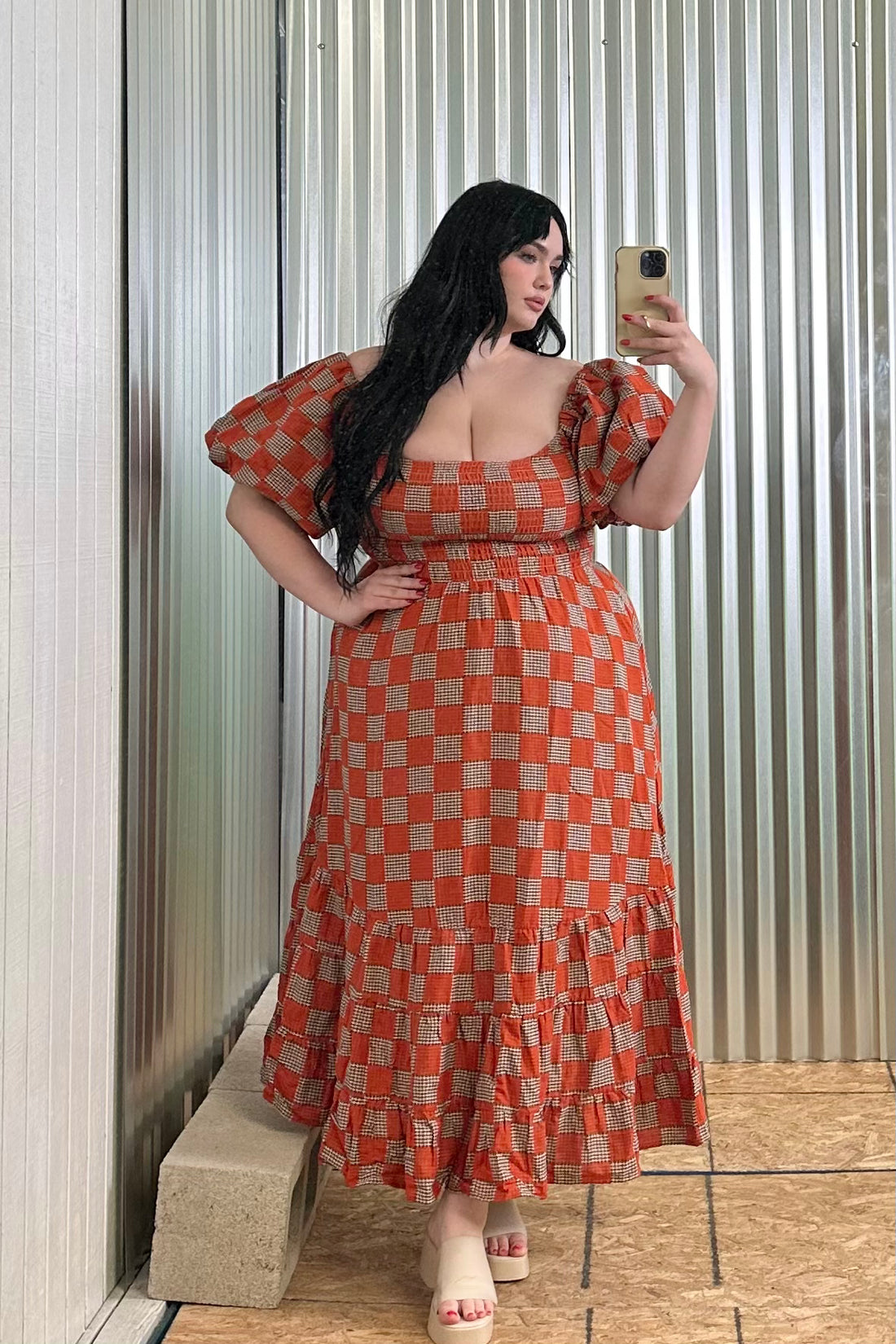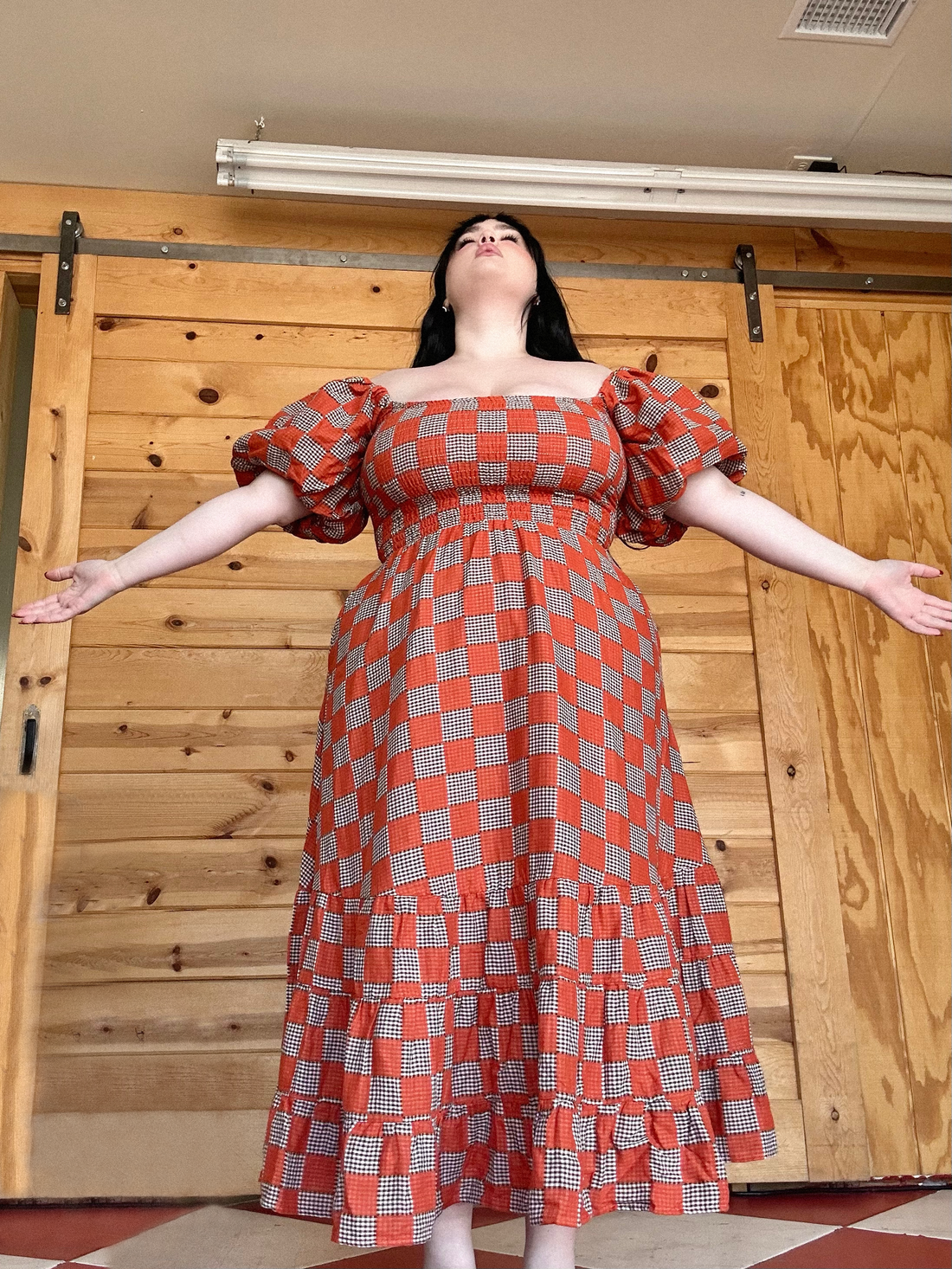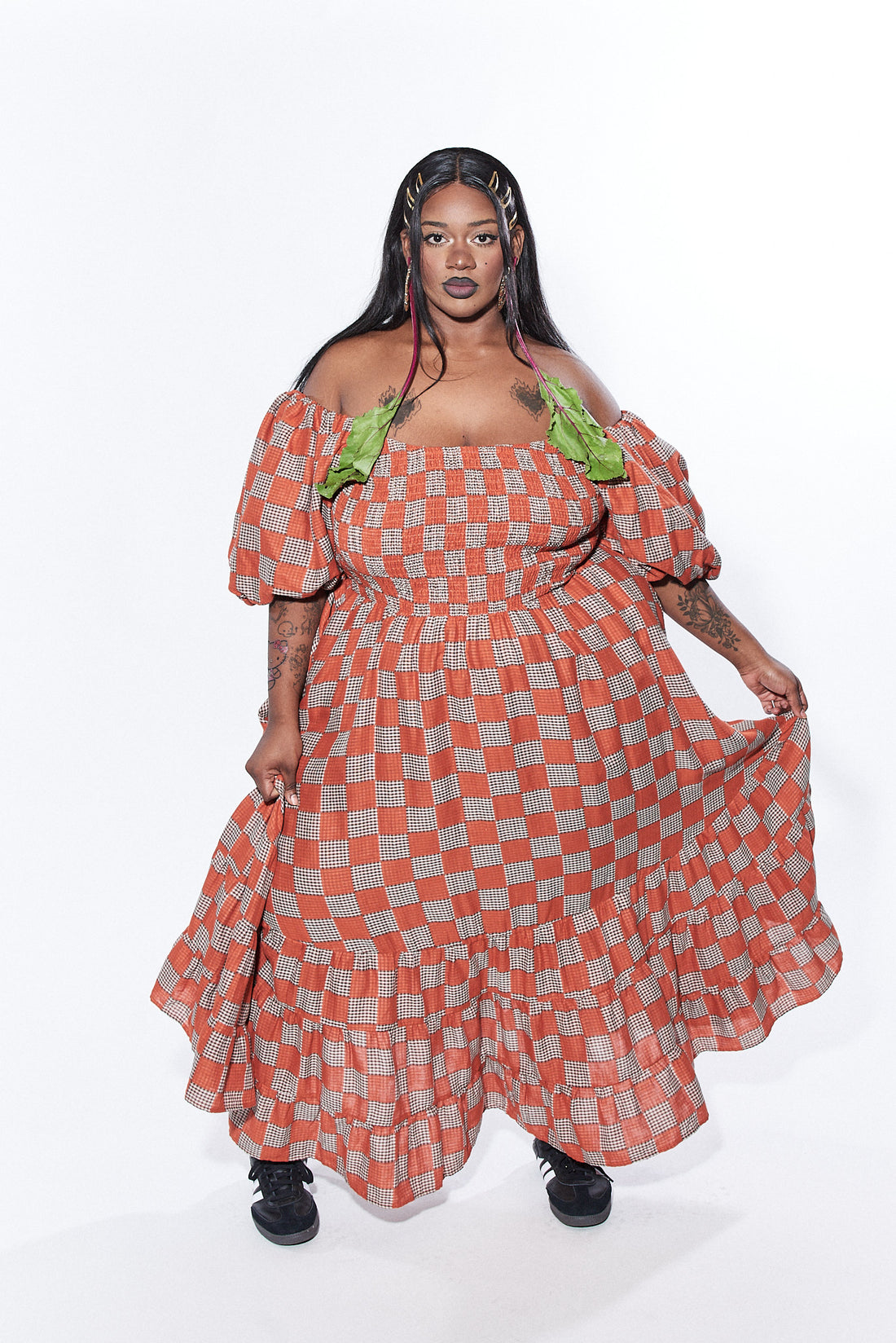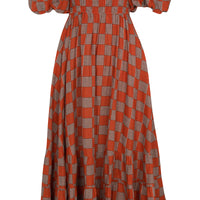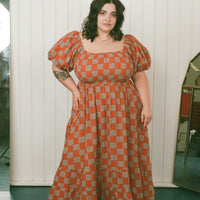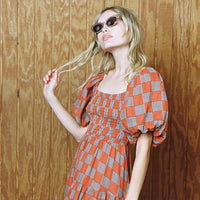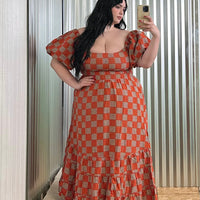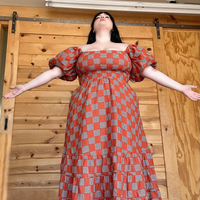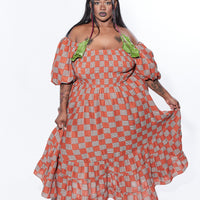 Checkers Chess Puff Sleeve Gown
UPDATED SIZING
Checkers..Chess... What kind of sick and twisted game is this? Wow them and confuse them with a pattern that says, "You think this is a game?"
Extra flowy gown that moves with you. There is something especially satisfying about swaying the long billowy skirt back and forth.  This garment is a personal favorite of mine because it can easily go from a nightgown to an acceptable dress to wear to a wedding that you were not invited to (he is making a huge mistake!) The major downside to this dress is you will put it on to go out and be so comfortable you will stay in and throw knives at pictures of your enemies on the wall while you lounge in a plush velvet armchair with a dangerous amount of lit candles very close to your dramatic updo. 
DETAILS:

-100% cotton
- machine wash cold - machine dry 
-2 hidden side pockets
-Pull on dress- smocked bodice - no zipper 

-elastic on the cuffs and shoulders of the puff sleeves- can be worn on or off the shoulder
 -Fits true to size
XXS/XS- Bust: 23"-33", Waist: 20" -30"
S/M- Bust: 26"-40", Waist: 23"-32"
L/XL- Bust: 30"- 45", Waist: 27" -38"
1X/2X: Bust: 34"-48", , Waist: 32" - 46"
3X/4X: Bust: 40"-55", Waist: 37"- 50"
5X/6X- Bust: 48"-70", Waist: 44"-60"