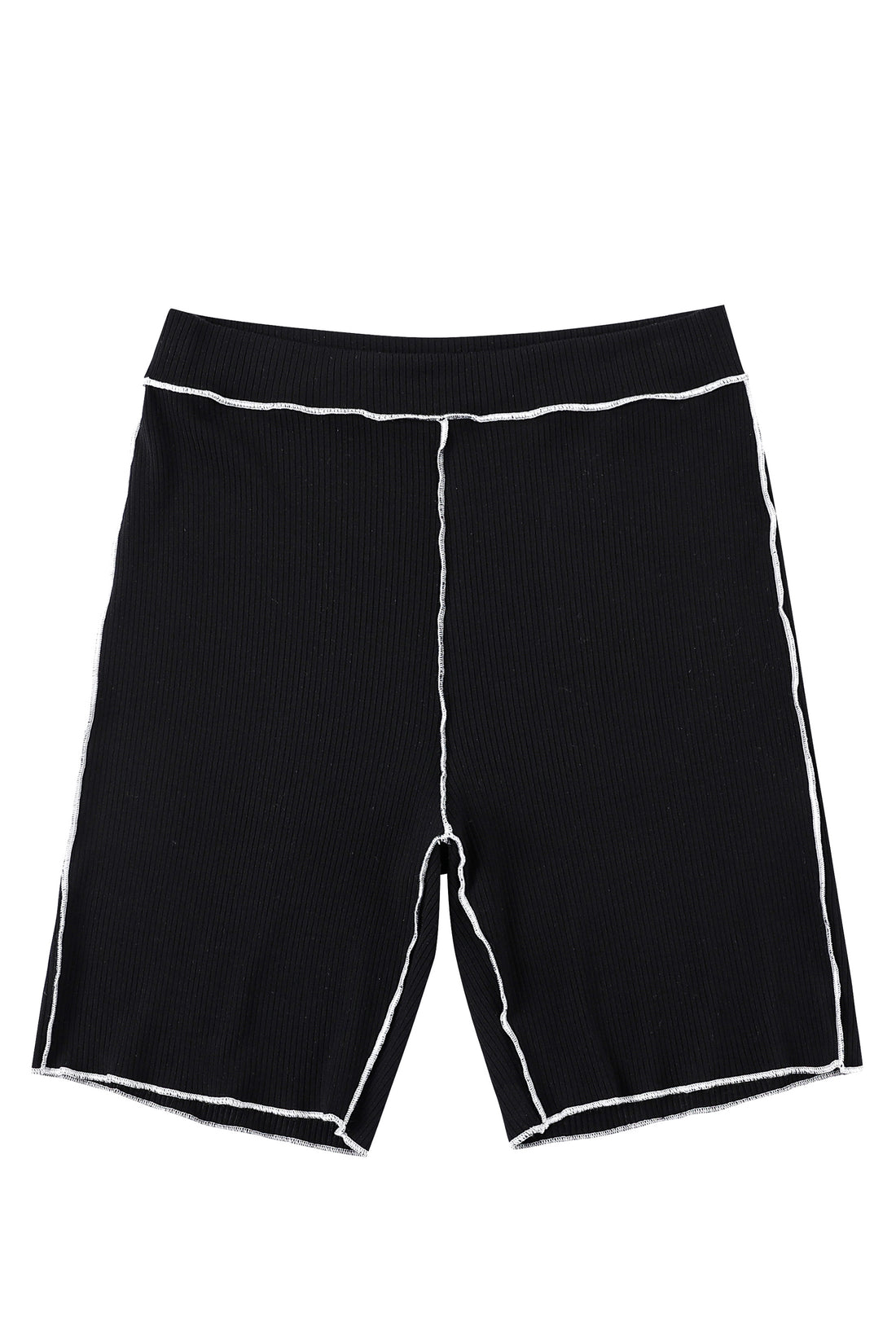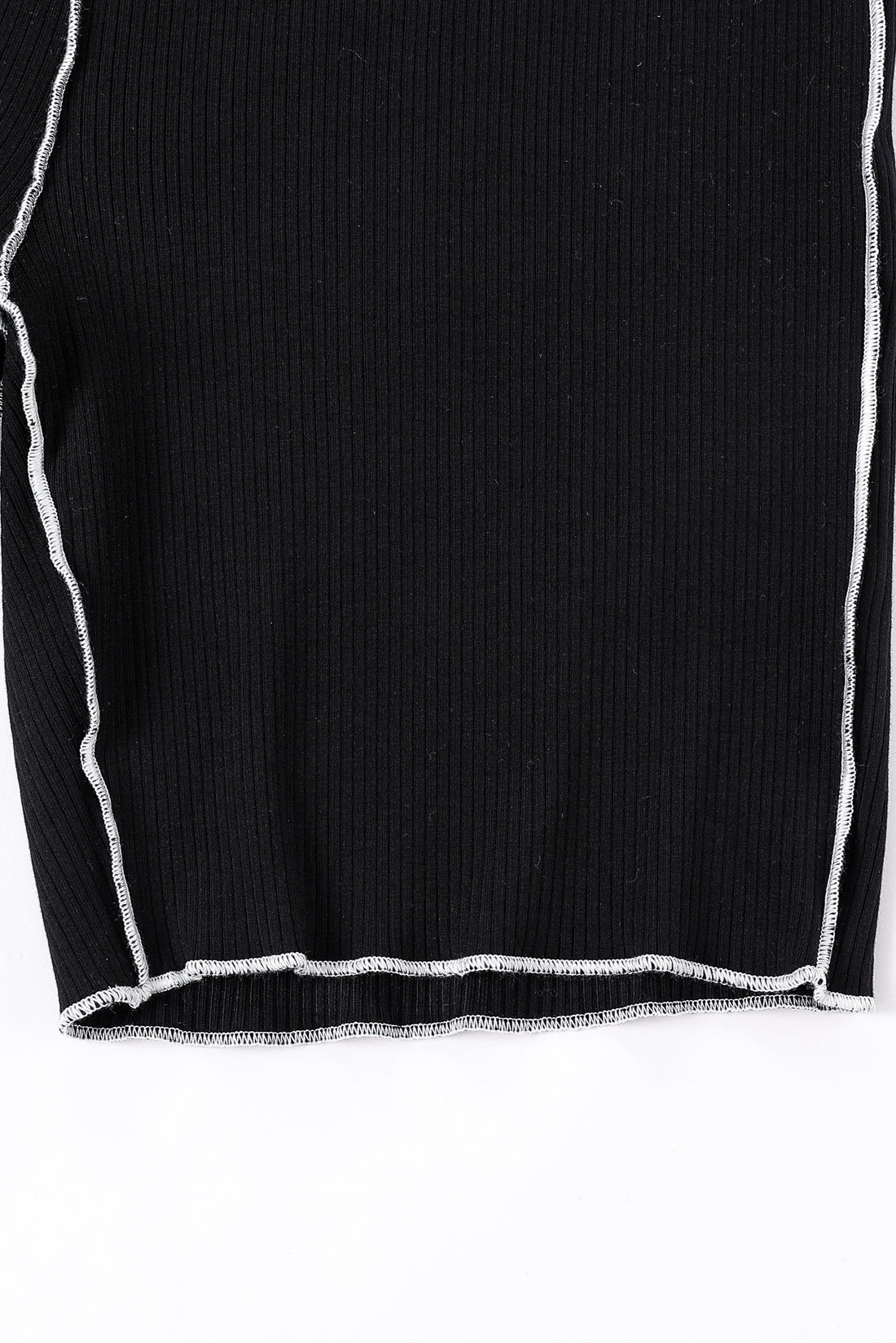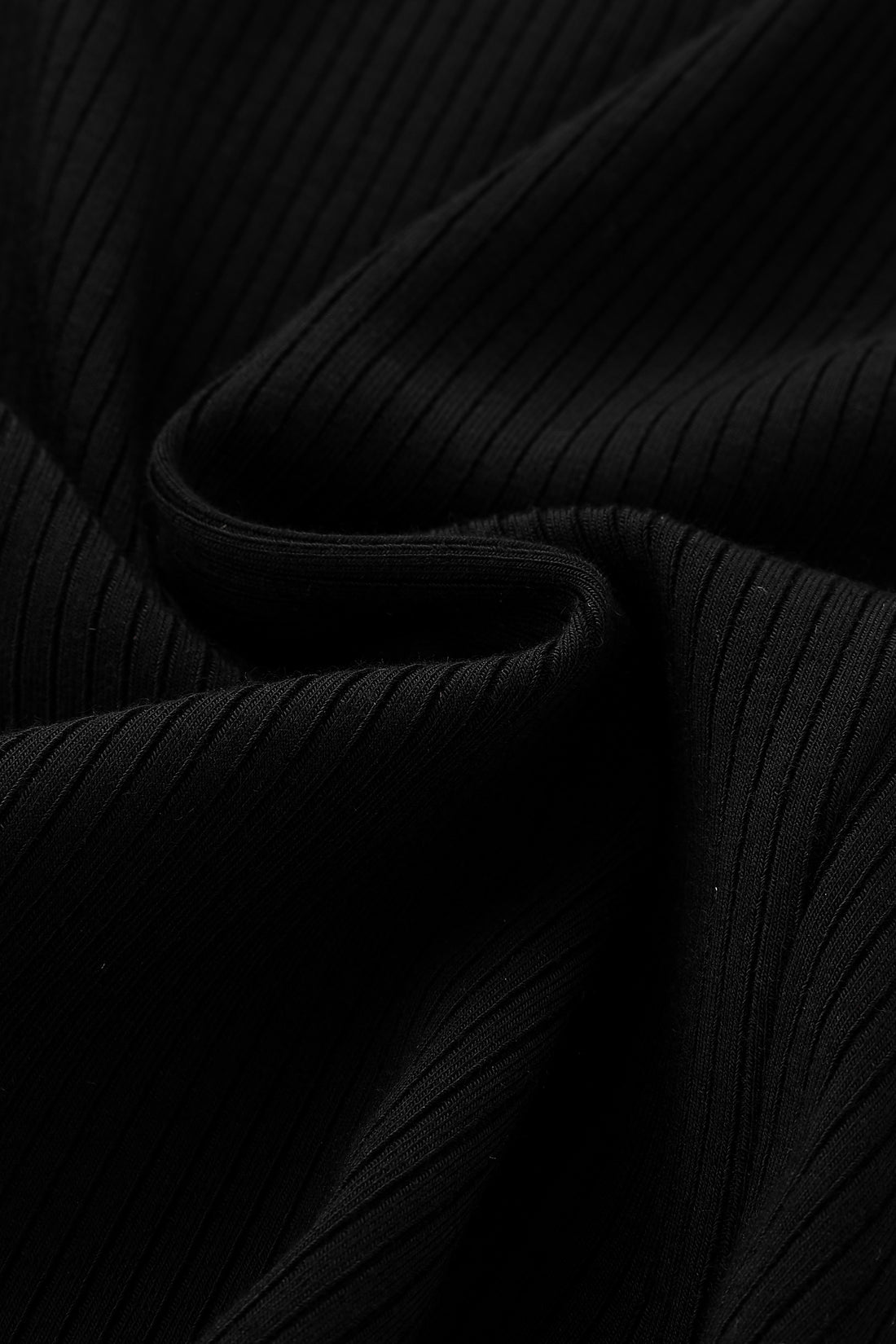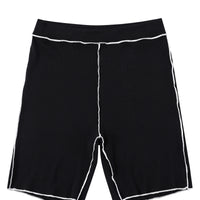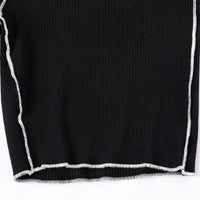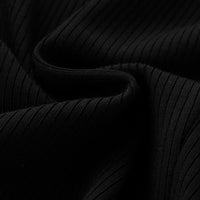 Tencel Rib Black Bike Shorts
Super stretchy and lounge-y with exposed white thread seams. No elastic waistband.  These are some of my favorite lounge around the house shorts and the exposed seams are weirdly forgiving and flattering (it's science so I don't know how to explain it). I actually have these in 2 sizes depending on my mood. Both work and fit well because of how stretchy the fabric is. These look good skin tight as well as a little oversized and relaxed. 
SOLD OUT SIZES WILL BE BACK IN STOCK IN DECEMBER 2023
-Tencel Spandex Rib

- 88% tencel 12% spandex
-These fit true to size but shorts have a lot of give which makes this a physically and emotionally comfortable garment to wear during fluctuations. Size XS/S can fit XXS-M Size M/L can fit S-XL, size XL/1X can fit L-2X, size 2X/3X can fit 1X-4X, 4X/5X can fit 2X-6X
What is tencel? 
Tencel is a natural fabric that comes from Eucalyptus tree pulp. The wood pulp is processed into fiber, then yarn, then fabric. What makes this process "closed loop" and environmentally friendly is that it recycles water and reuses the solvent at a recovery rate of more than 99%. Our soft, ribbed Tencel fabric is custom made and dyed by us. It's comfy, breathable, stretchy, and natural. Eek-ho-friendly :)
XS/S: Waist: 17.5", Hip: 25", Length: 15"
M/L: Waist: 20", Hip: 28", Length: 15.75"
XL/1X: Waist: 24", Hip: 32.5", Length: 16.75"
2X/3X: Waist: 29", Hip: 38.5", Length: 17.75"
4X/5X: Wist: 24", Hip: 44.25", Length: 18.75"