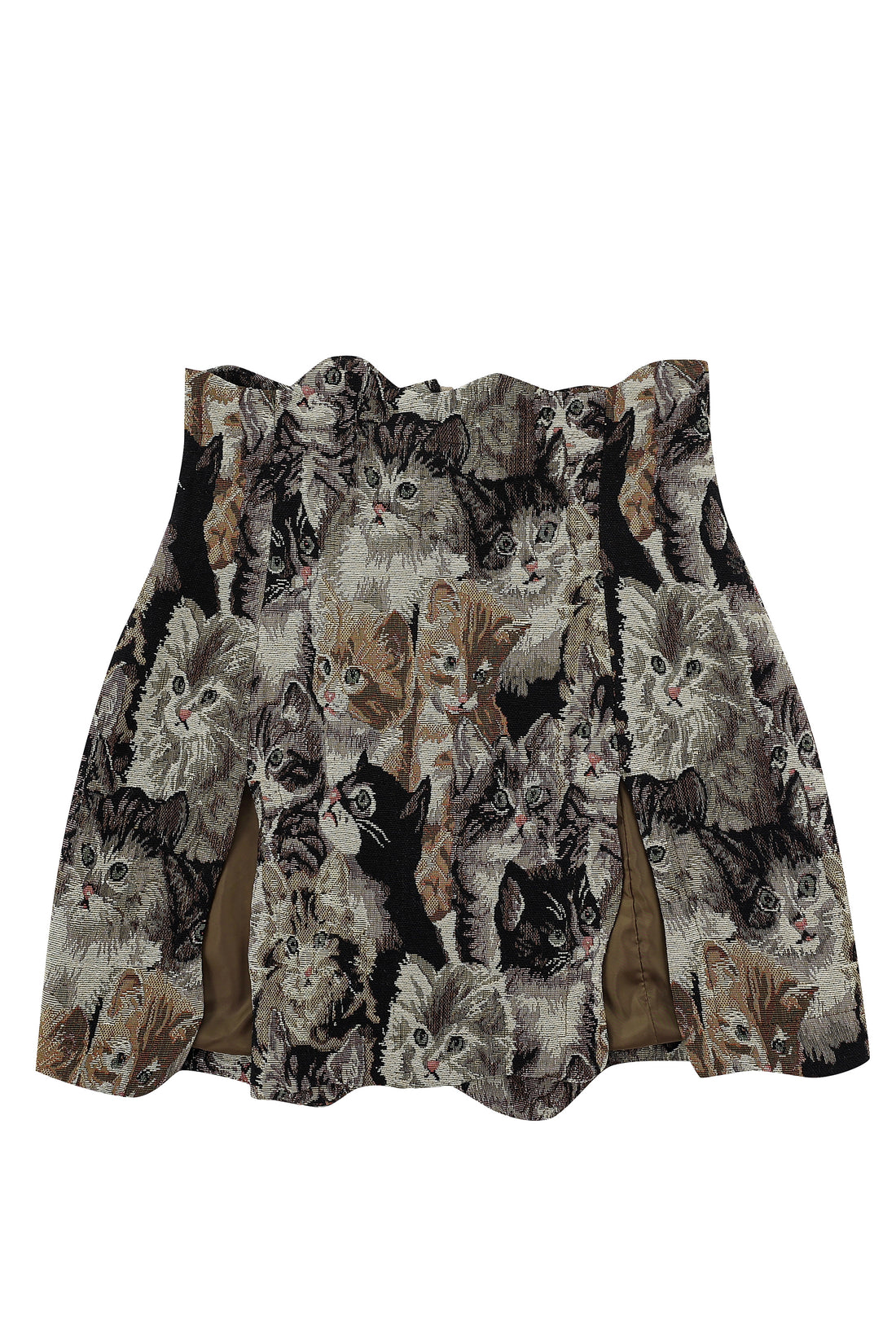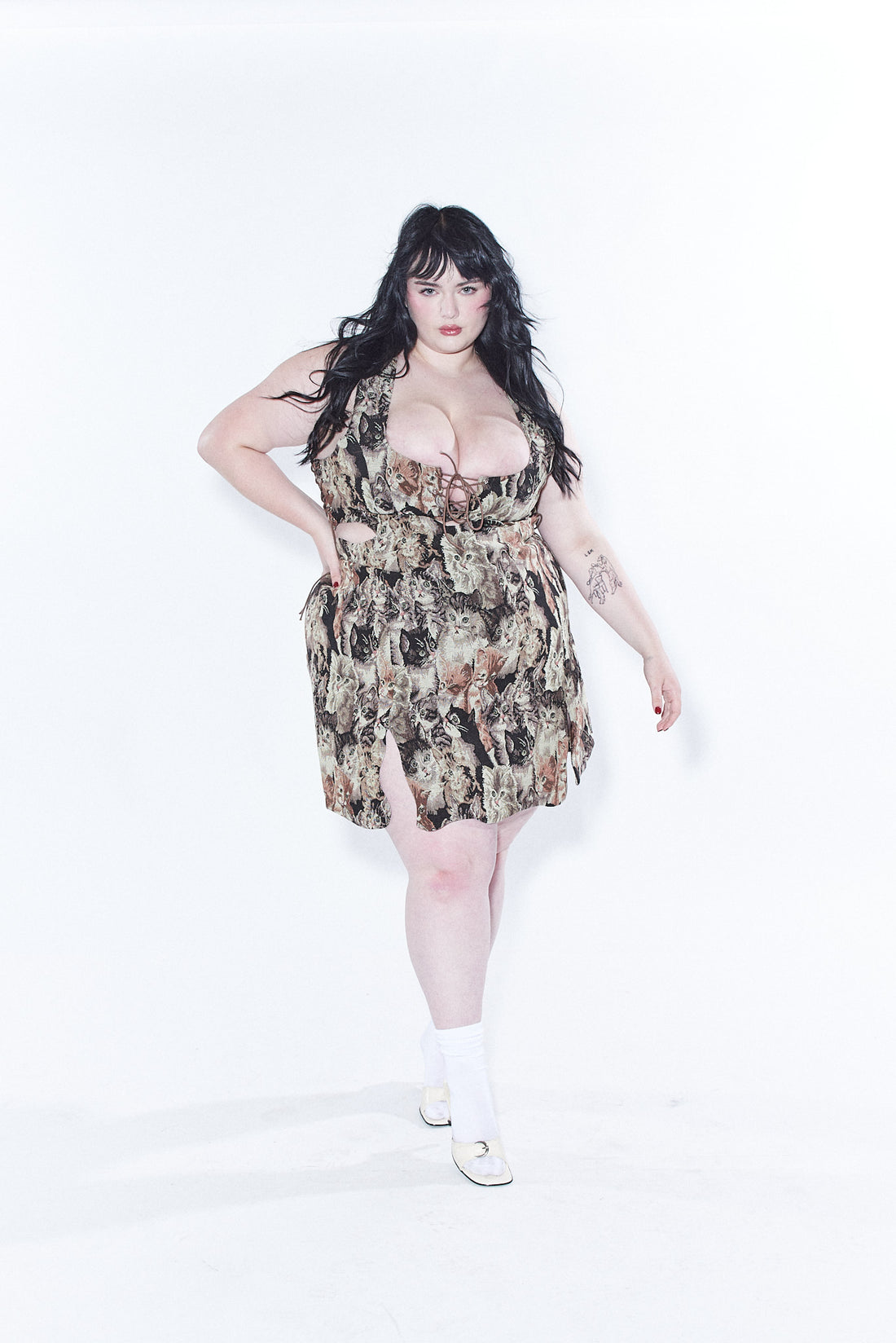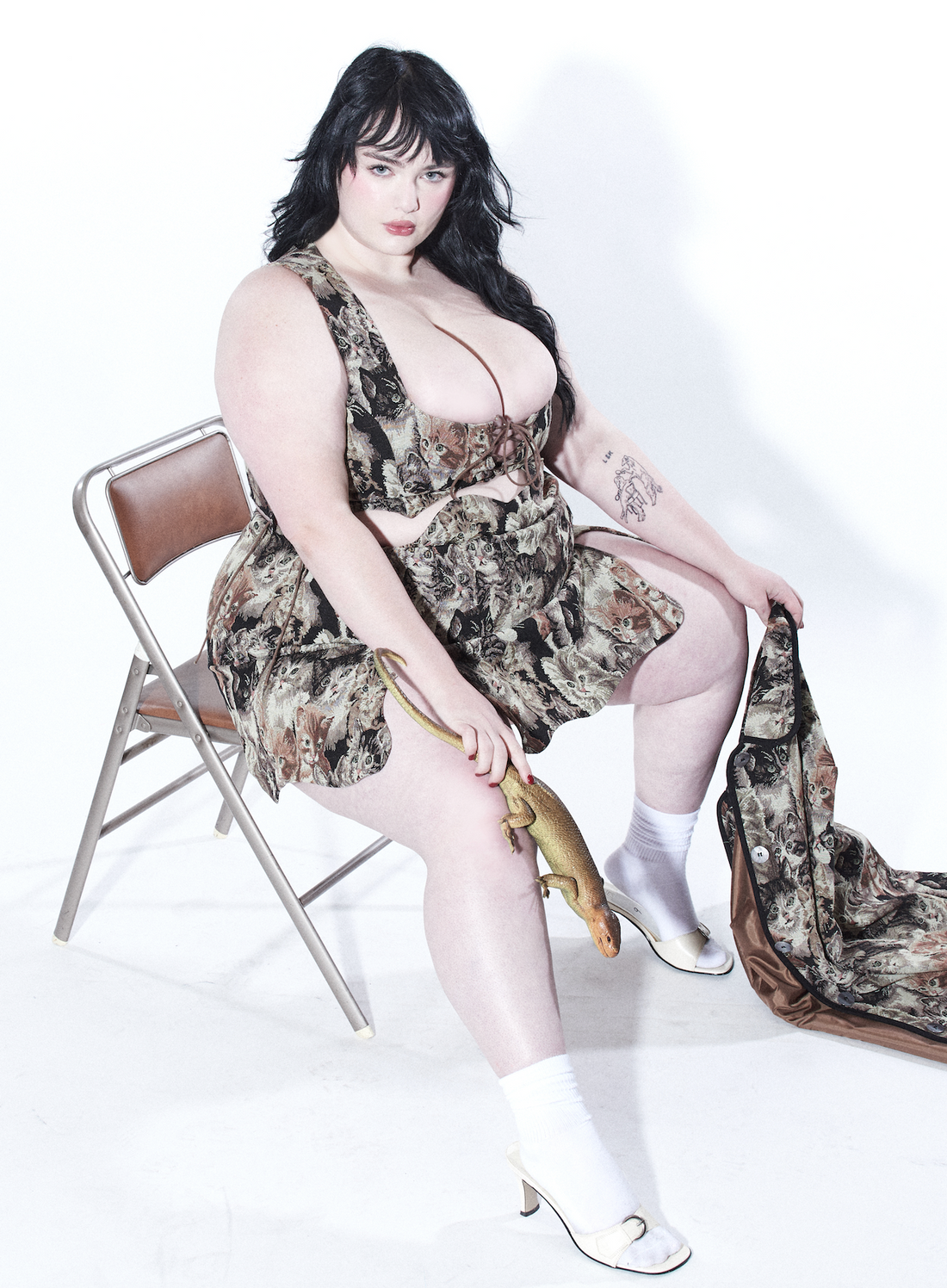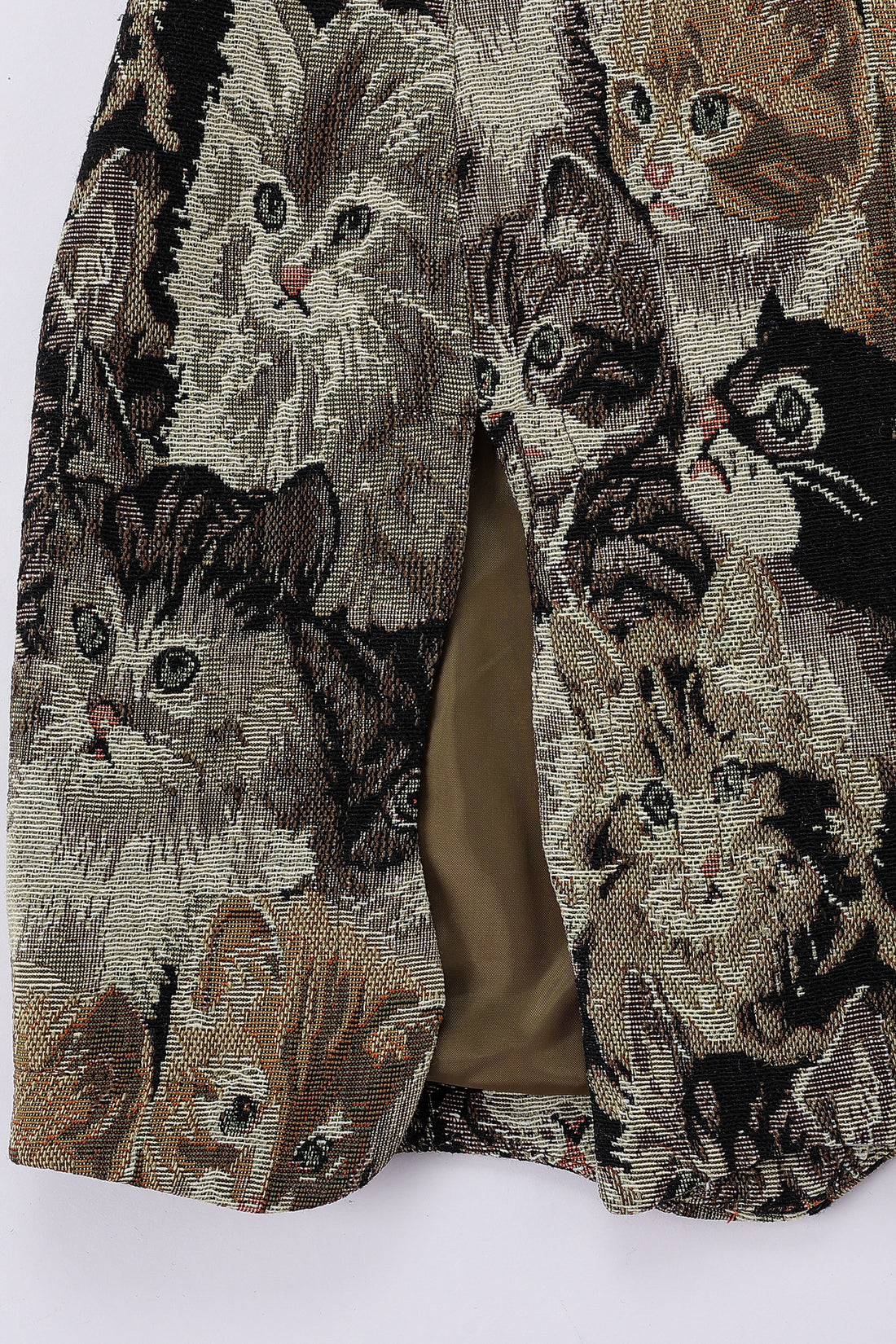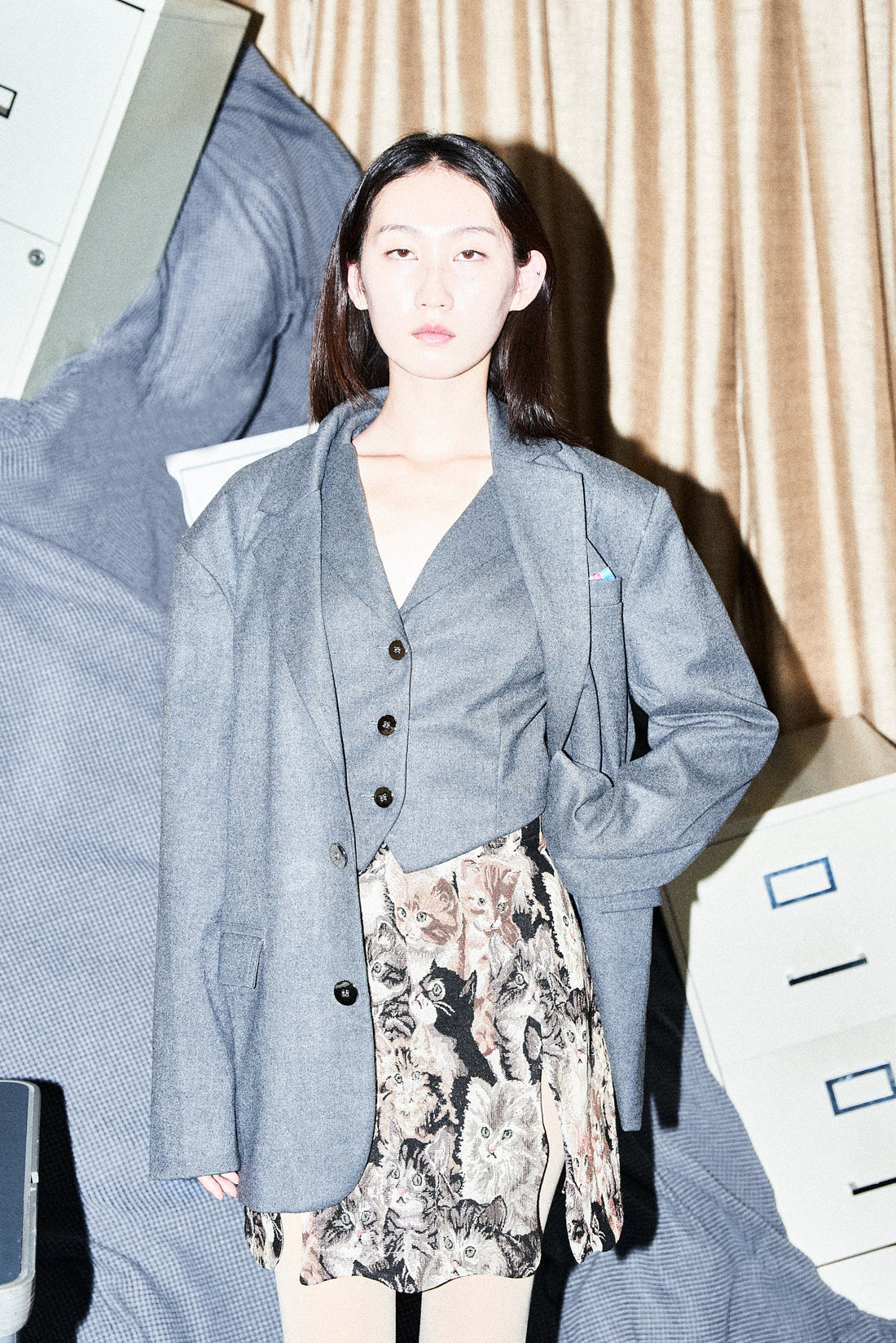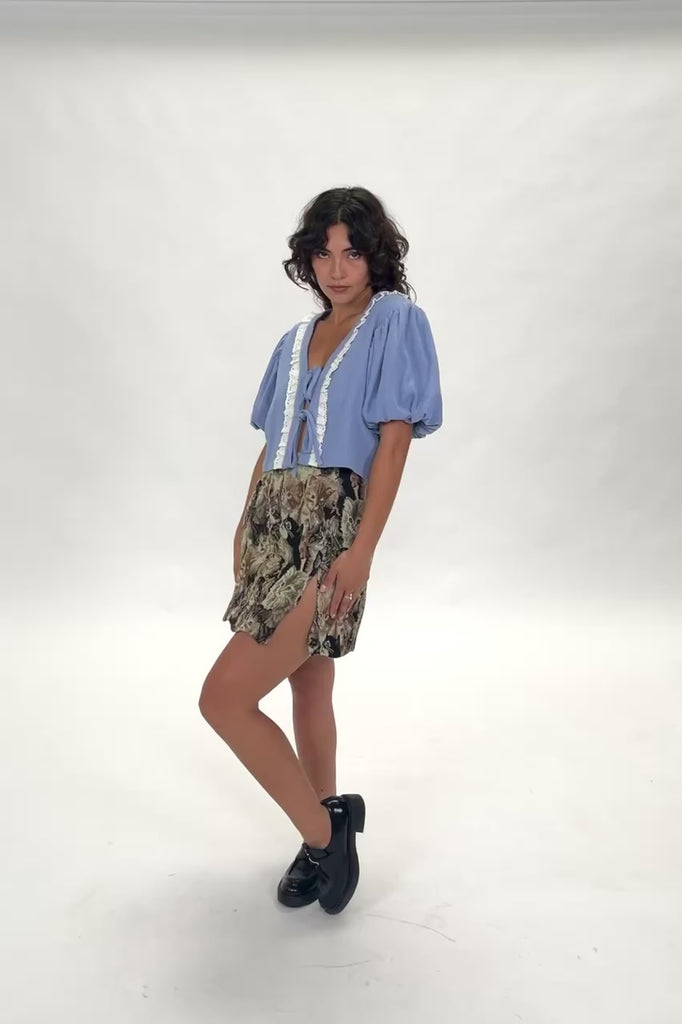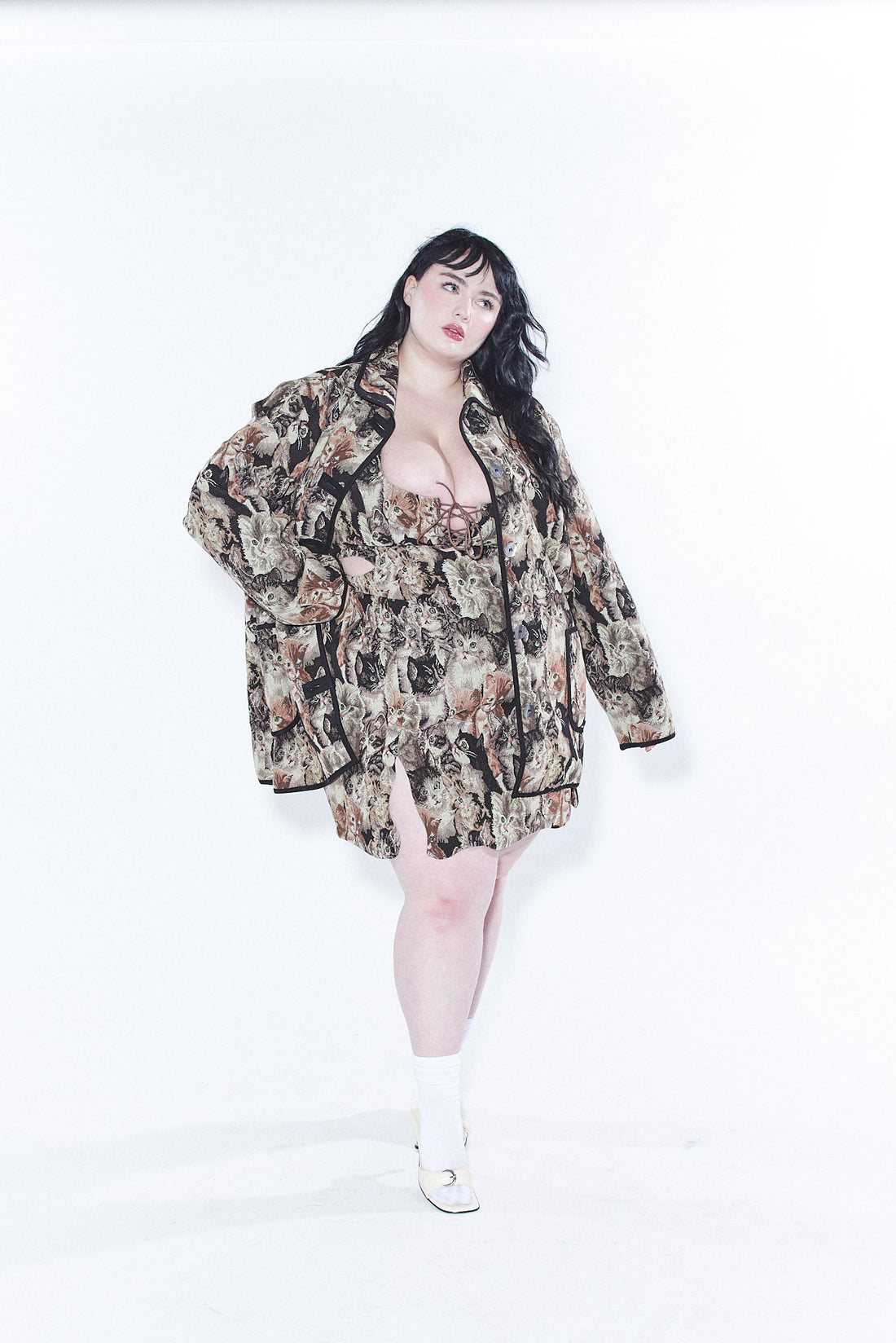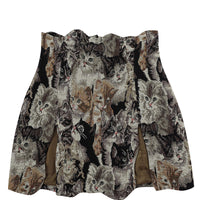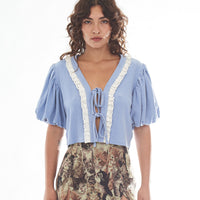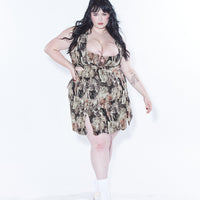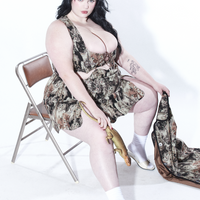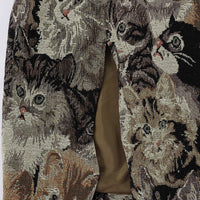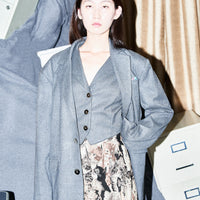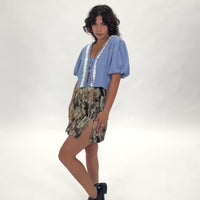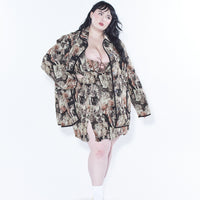 Cats Tapestry Ink Stain Mini Skirt
A high-waisted skirt with a wavy hem and waistline. Two slits down either thigh make it more comfortable to move and sit in than a regular pencil skirt. Made using a thick but breathable fabric with a slight amount of stretch that doesn't warp or wrinkle after washing. Wear this skirt while writing your memoir and include every single intimate detail. 
NO RESTOCK ONCE THESE SELL OUT 
Details:
-Ykk center back zipper closure
-2 slit in front 
-Washable wearable durable poly (same fabric as the director jumpsuit) 
FIT NOTE: THESE FIT A HAIR SMALL SINCE THERE IS NO STRETCH 

XXS: Waist: 23" Length: 16.5"
XS: Waist: 25" Length: 17"
S: Waist: 27" Length: 17.5"
M: Waist: 29" Length: 18"
L: Waist: 31" Length: 19"
XL: Waist: 35" Length: 19.5"
1X: Waist: 37" Length: 20"
2X: Waist: 42" Length: 21"
3X: Waist: 46" Length: 22"
4X: Waist: 49" Length: 23"