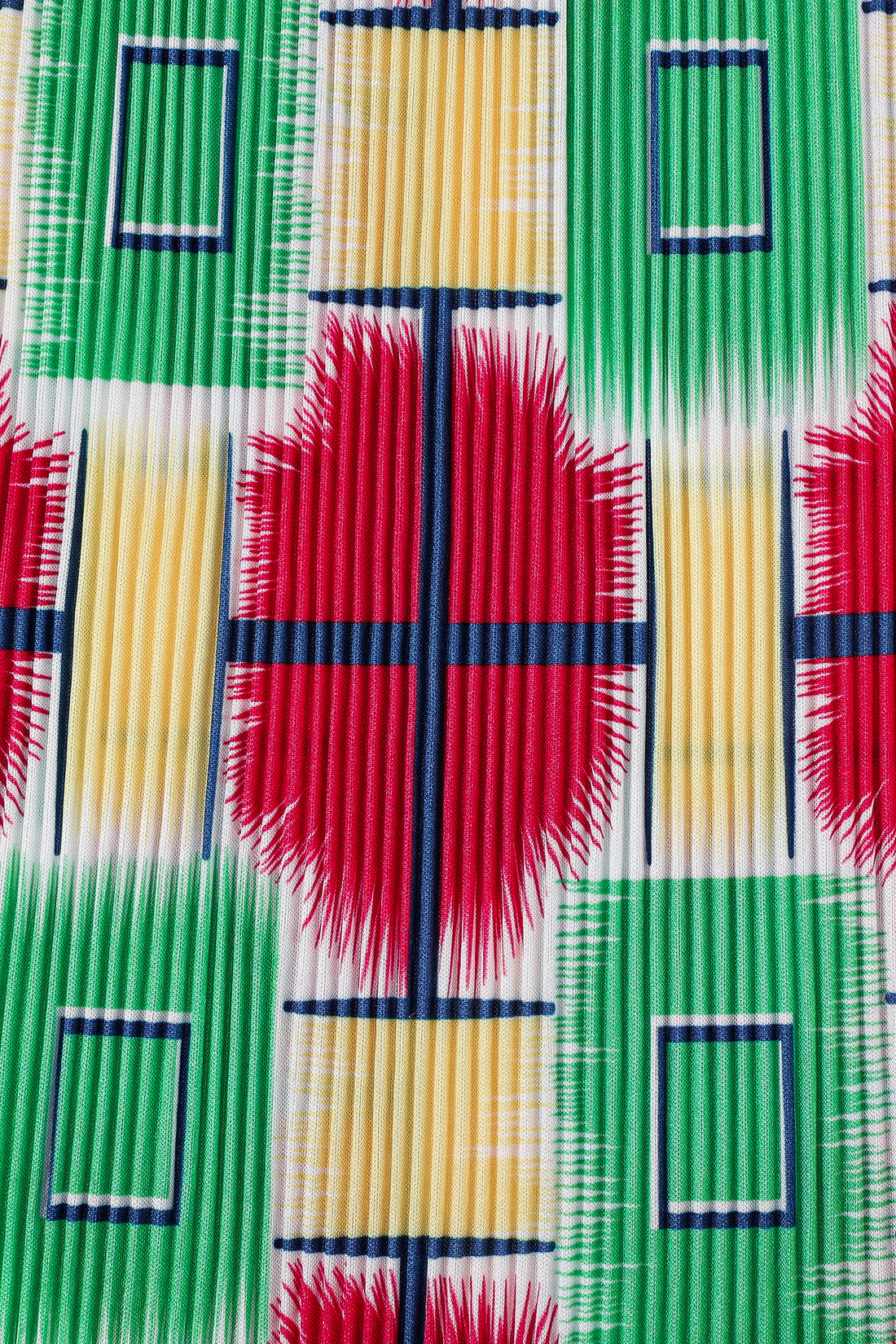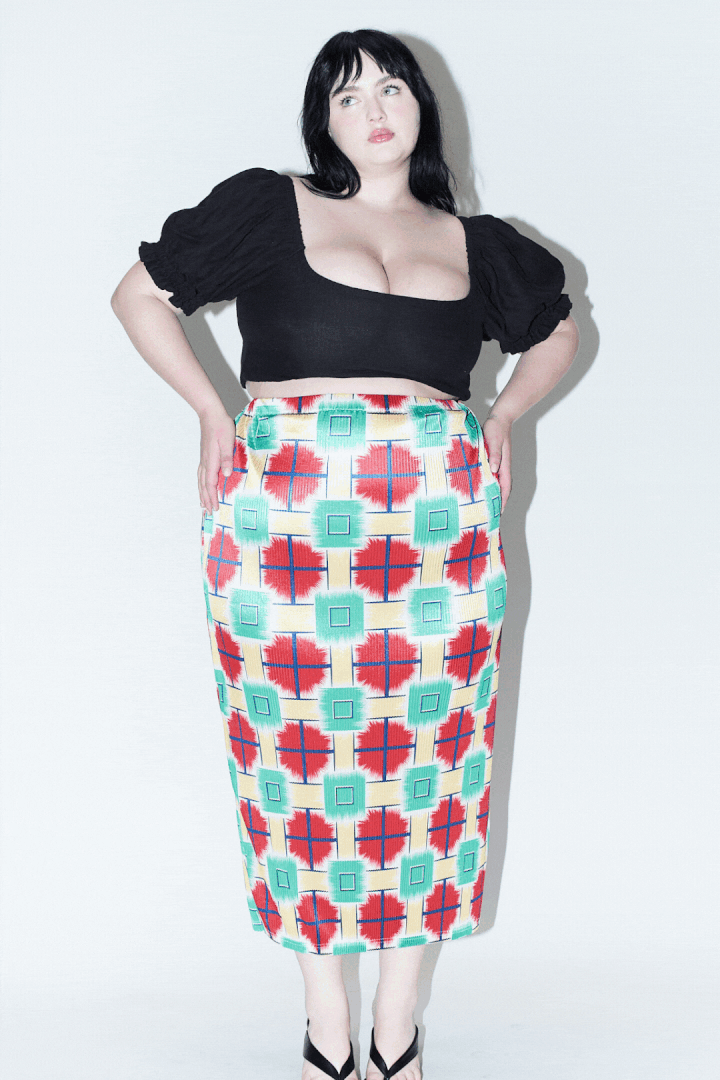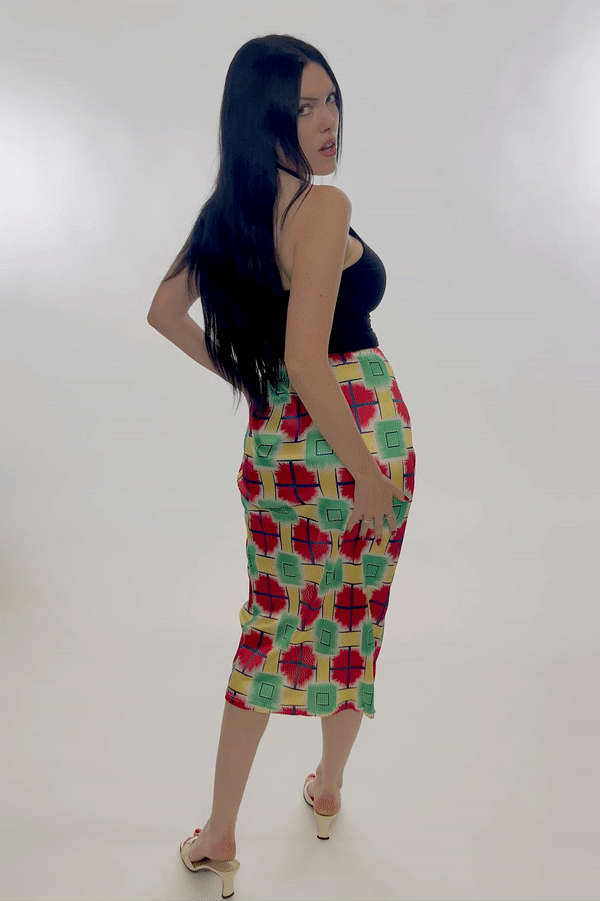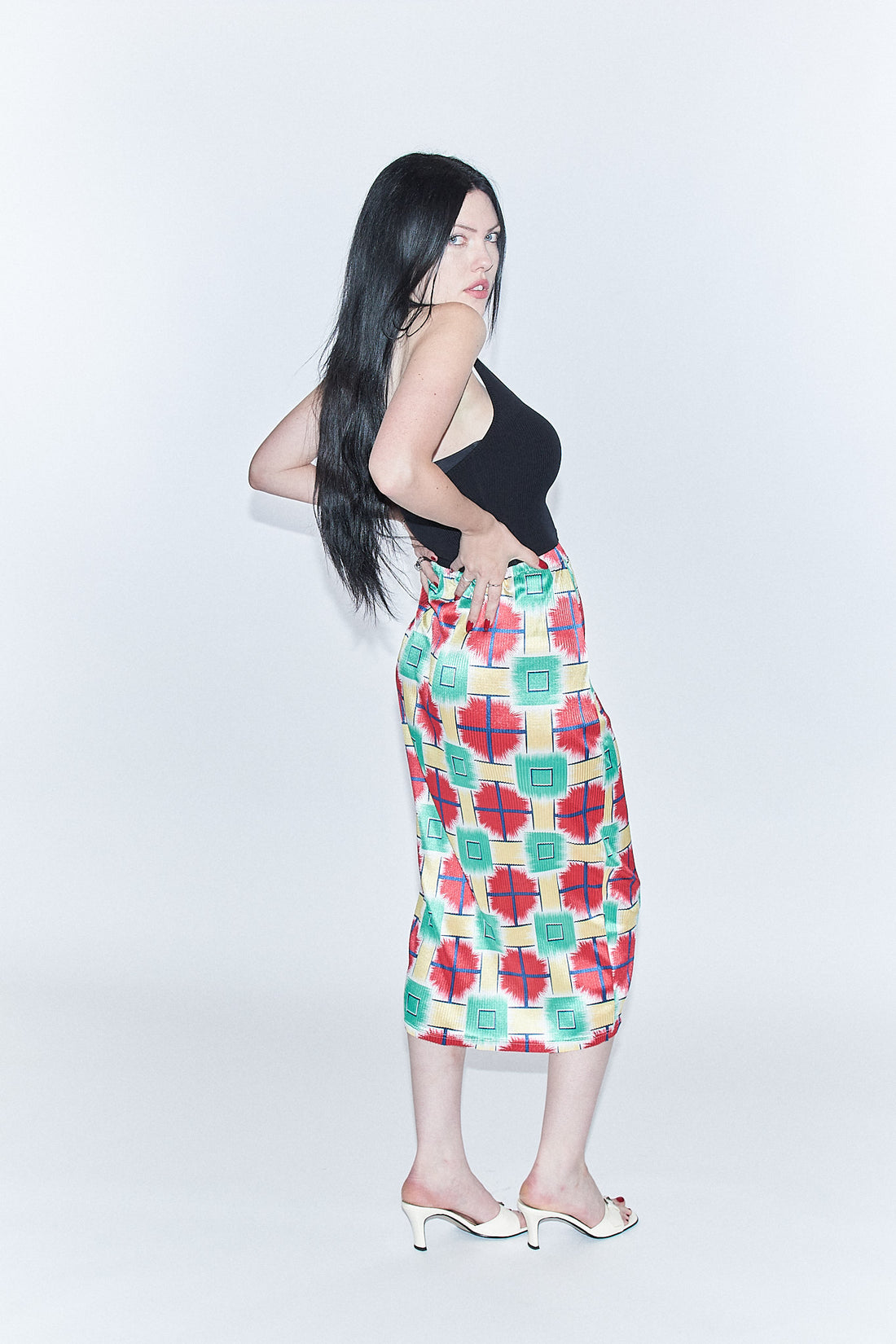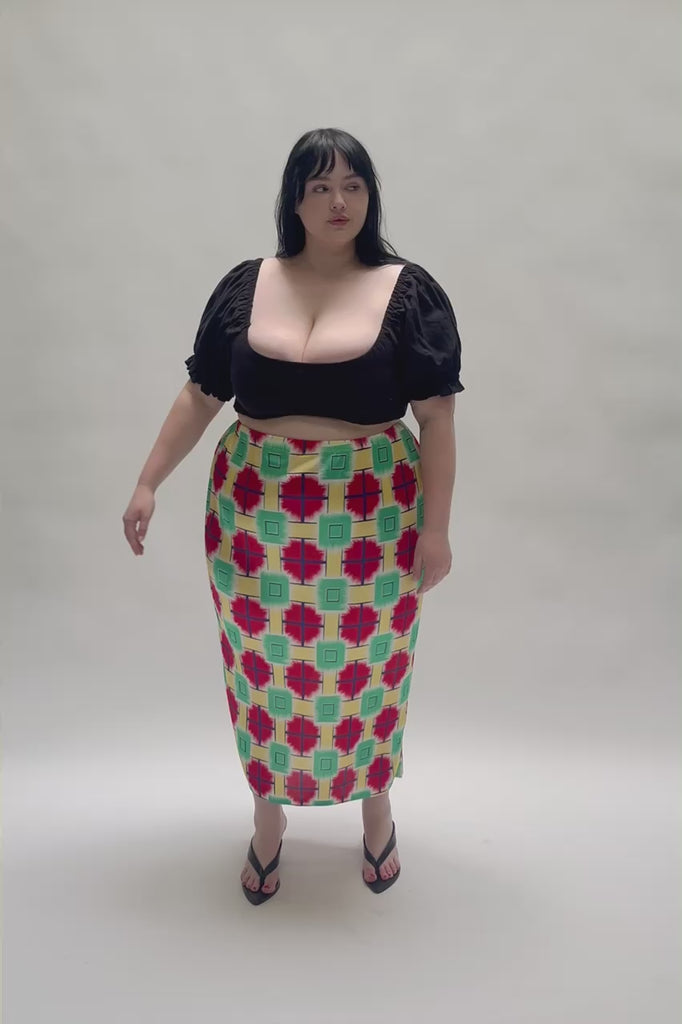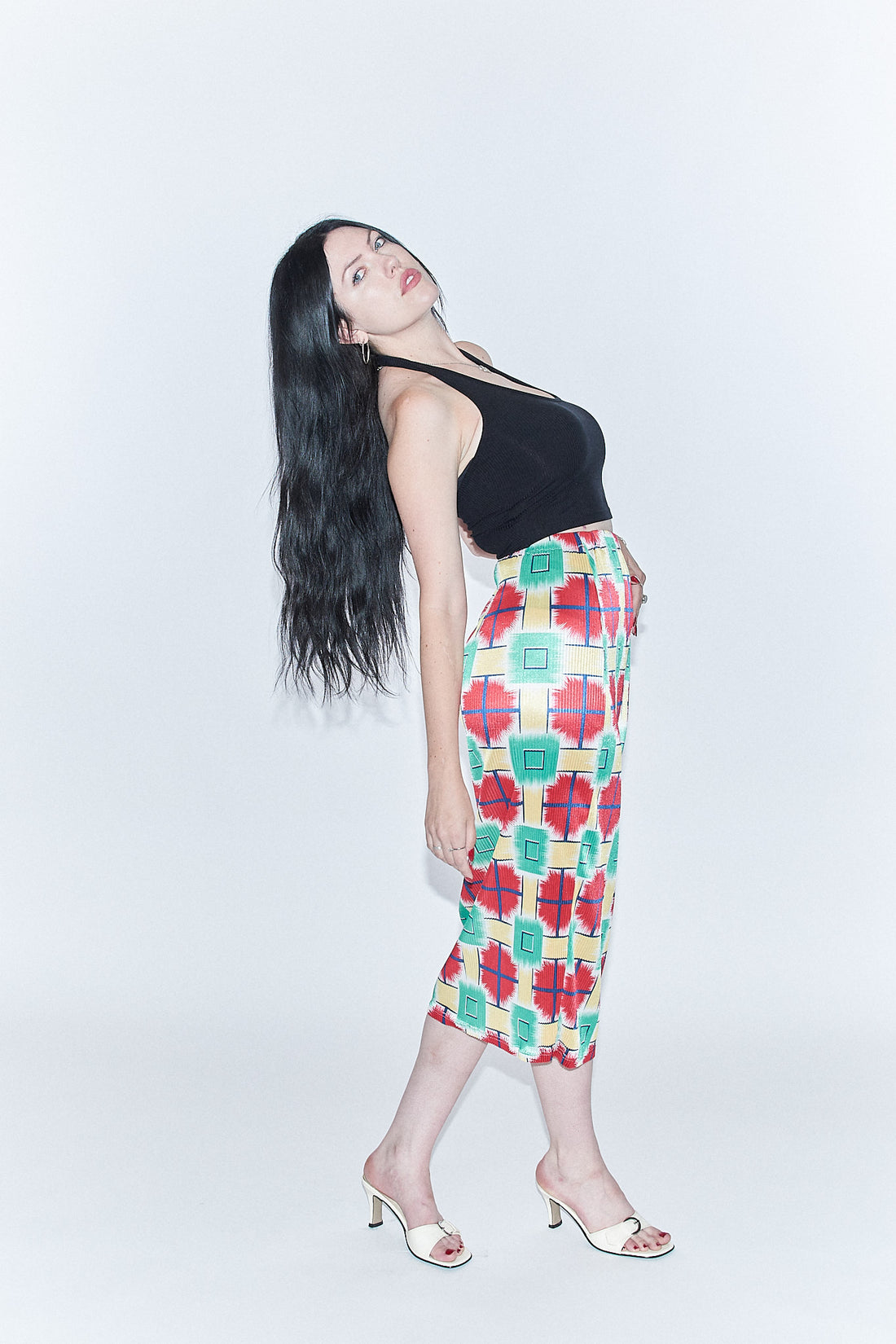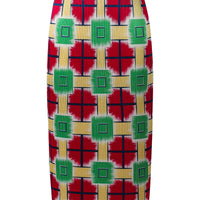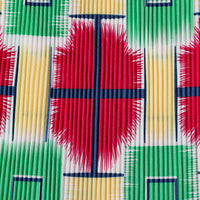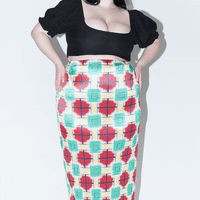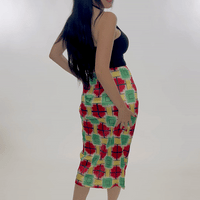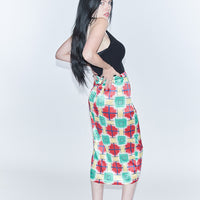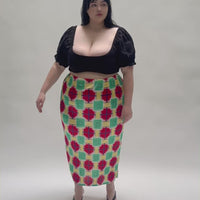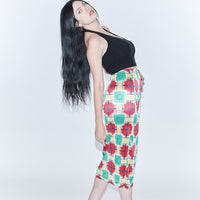 Jumbo Plaid Accordion Skirt
 A soft crinkle satin-like fabric with print designed by Cayetana Conrad (who is also my mom). Elastic waistband. Hips have infinite stretch. Great for traveling. Lightweight and doesn't crease. Throw in a ball in your suitcase. 
100% polyester 
elastic waist 
Pulls on no zipper
hips have infinite stretch! 
fits true to size

XS: Waist: 22"-28", Total Length: 32"
S: Waist: 24"-30", Total Length: 32.5"
M: Waist: 26"-32", Total Length: 33.5"
L: Waist: 28"-34", Total Length: 34.5"
XL: Waist: 30"-36", Total Length: 35"
1X: Waist: 32"-38", Total Length: 36"
2X: Waist: 35"-43", Total Length: 38"
3X: Waist: 38"-48", Total Length: 39.5"
4X: Waist: 42"-54", Total Length: 40.5"