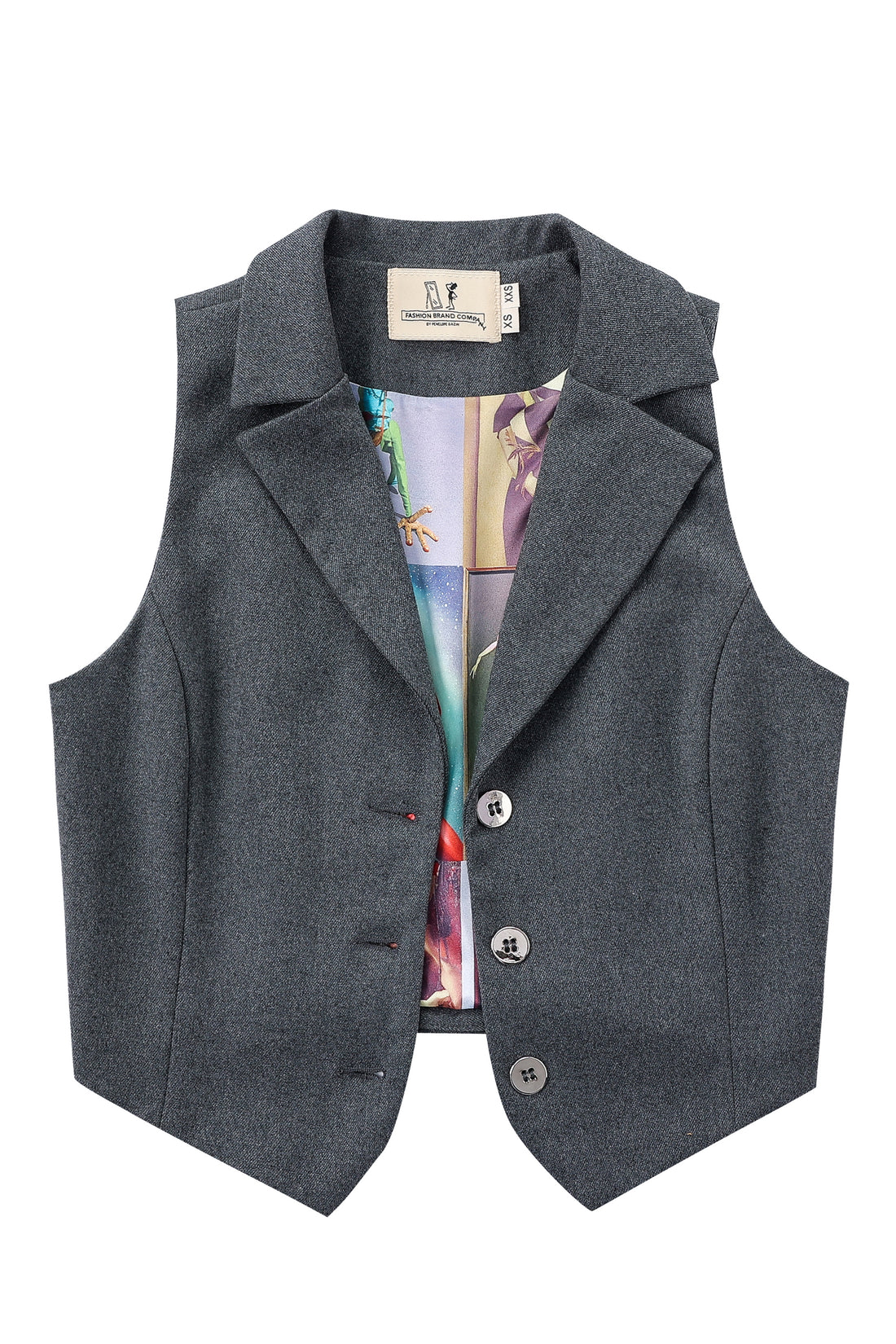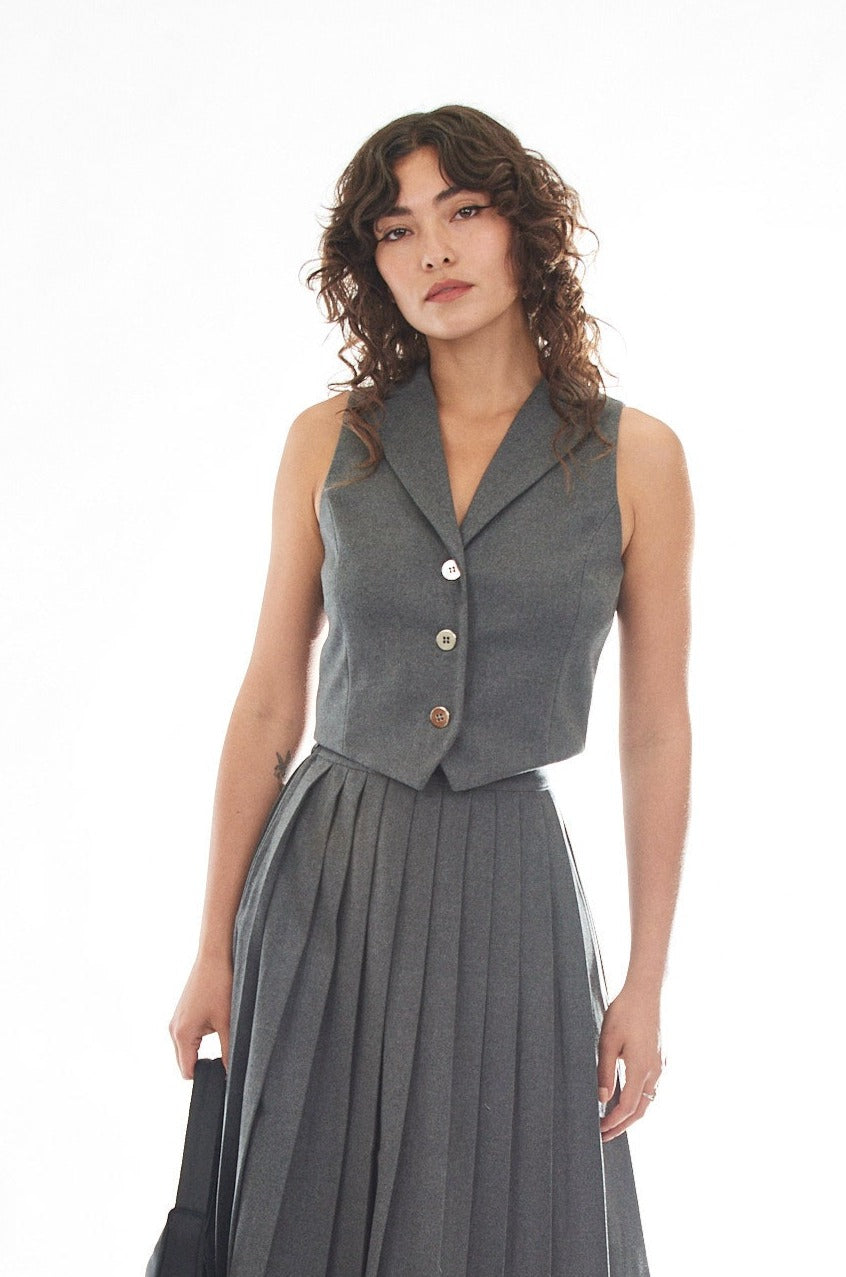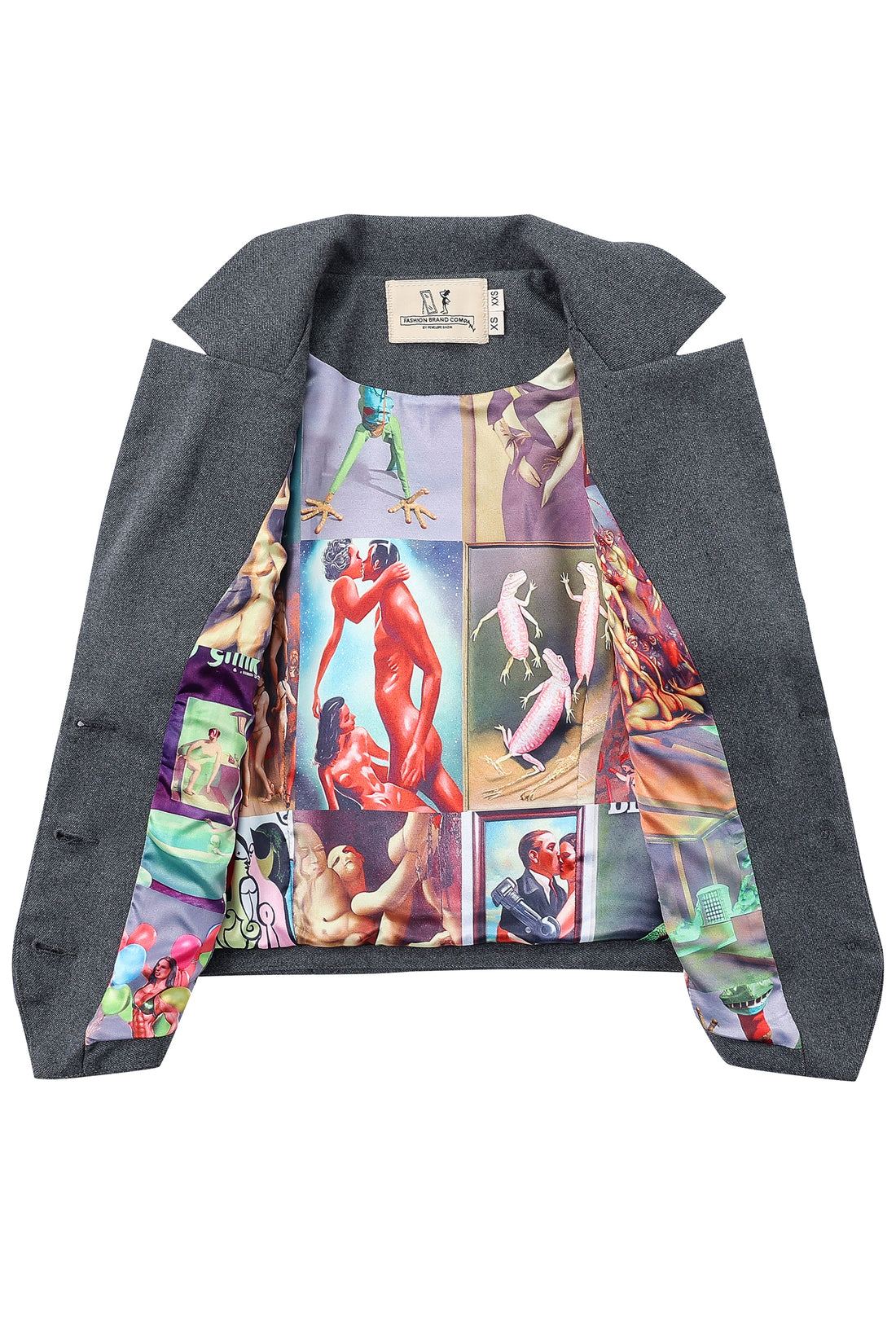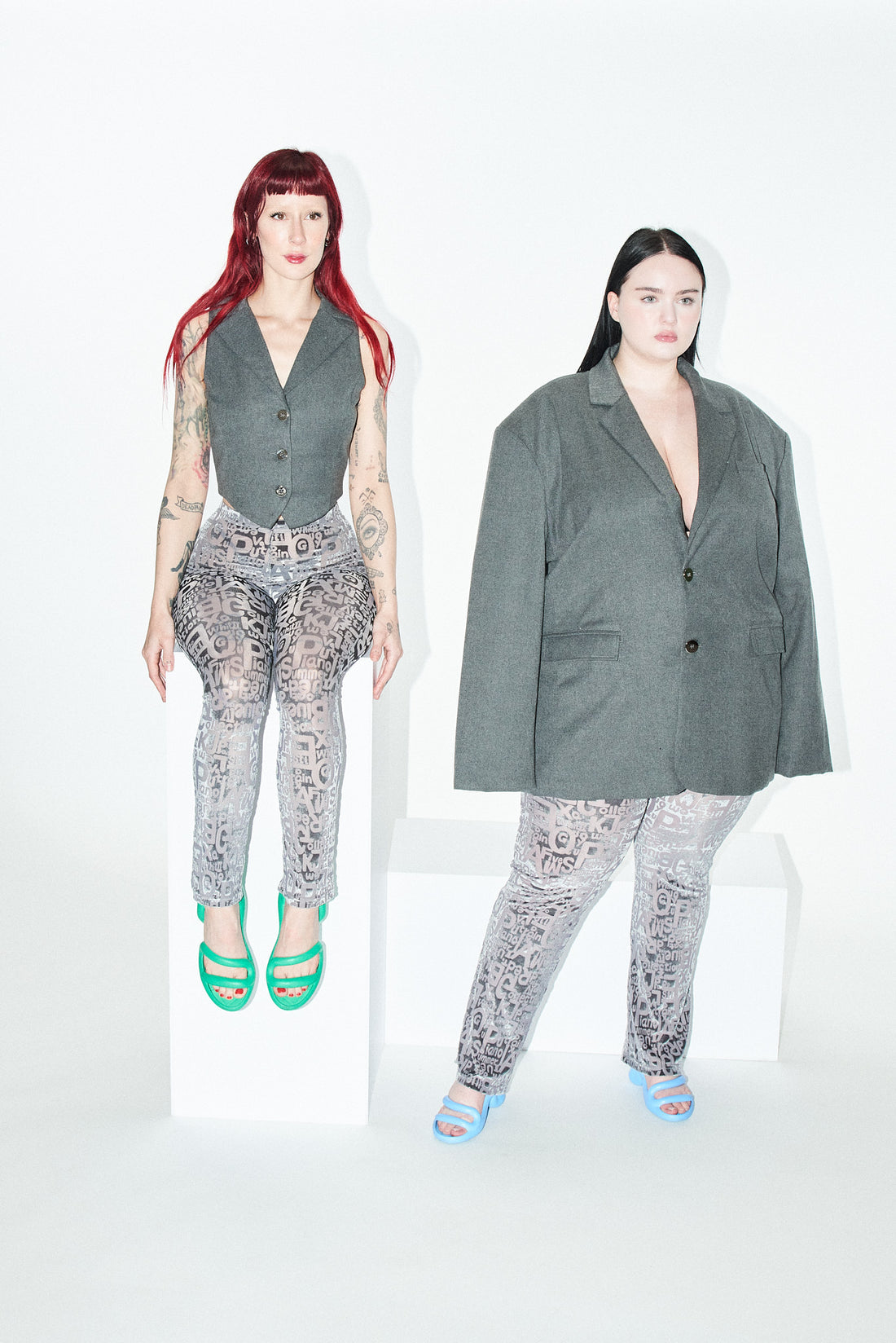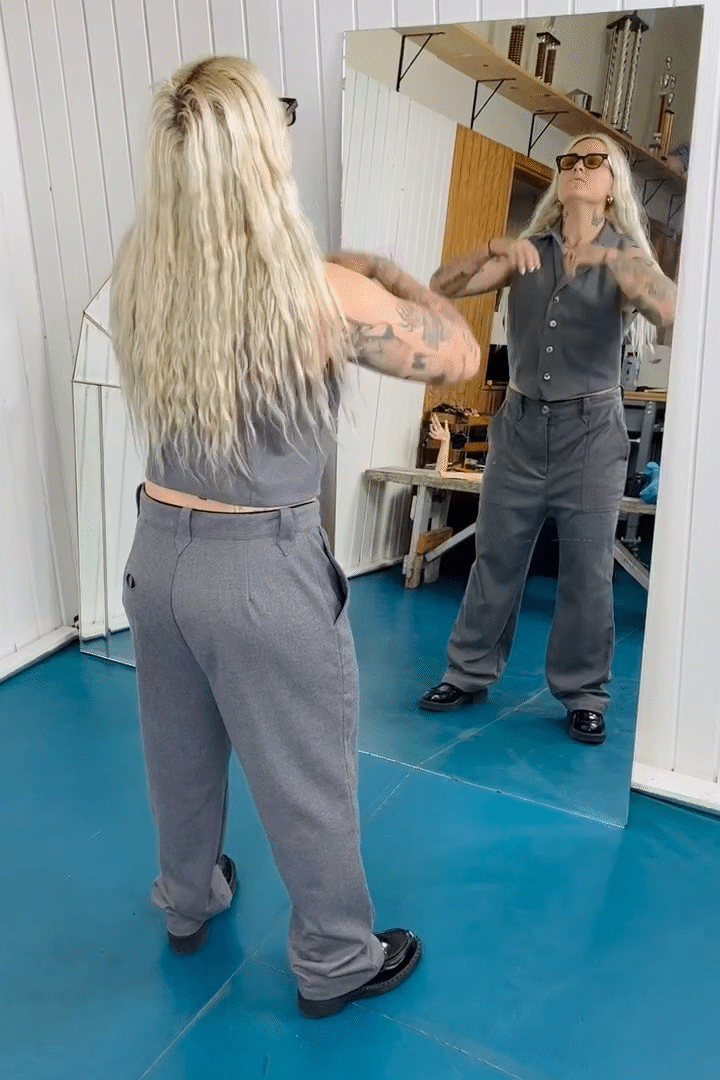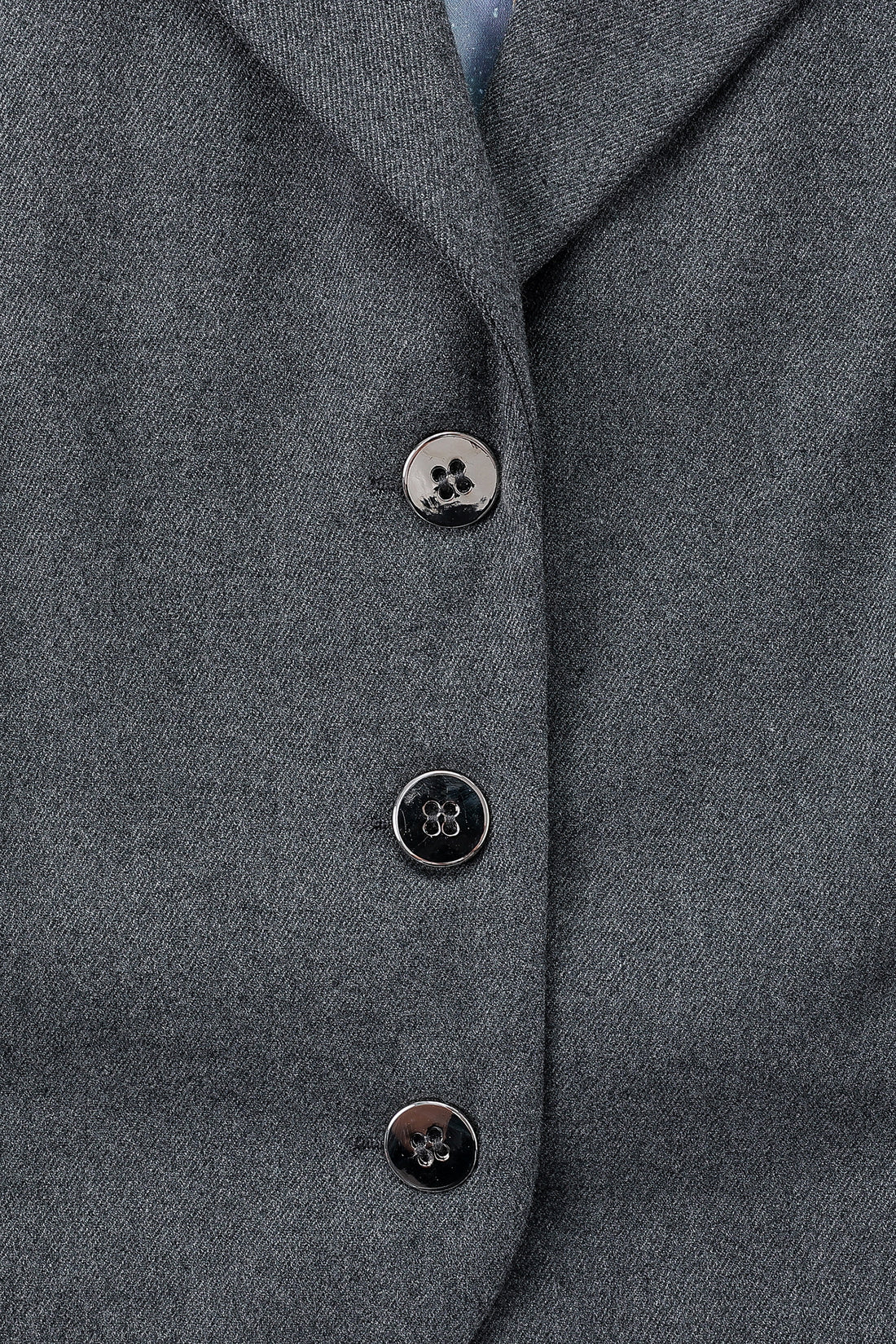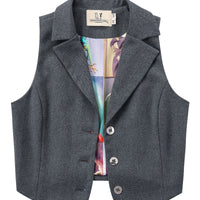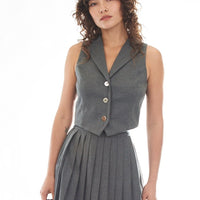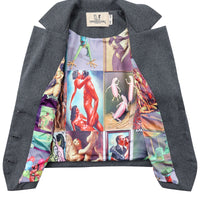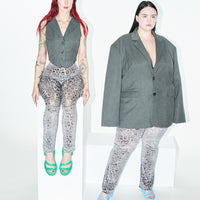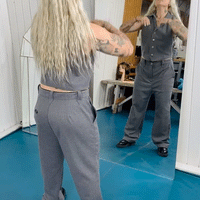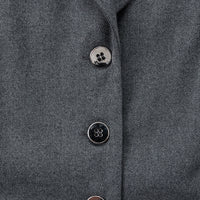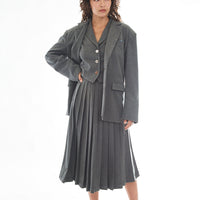 This smart gray vest is for making deals and issuing NDAs. Don't let it get to your head. It has a medium thickness so you feel secure but not smothered. You know what I mean? The vest in lined on the inside with an AI collage printed satin designed by Penelope Gazin so you look normal on the outside but when you open your vest to flash a potential new client your nipples as one does they will realize they are dealing with a literal psychopath. 
DETAILS:
- mother of pearl buttons
- satin lining
-Made using an incredible thick but breathable fabric with a slight amount of stretch that doesn't stretch out or wrinkle. Very smoothing and flattering.
-fabric is 78% terylene 20% rayon 2% spendex
XS: Bust: 34", Length: 18"
S: Bust: 36", Length: 18.5"
M: Bust: 38", Length: 19"
L: Bust: 40", Length: 19.5"
XL: Bust: 42", Length: 20"
1X Bust: 45", Length: 22"
2X Bust: 49", Length: 23"
2X Bust: 53", Length: 24"

The safest way to clean it is washing it inside out in cold water either by hand or on a delicate cycle and letting the garment hang dry.

We were able to quickly steam the PU leather directly to remove wrinkles, but recommend you do not expose it to heat for extended periods.