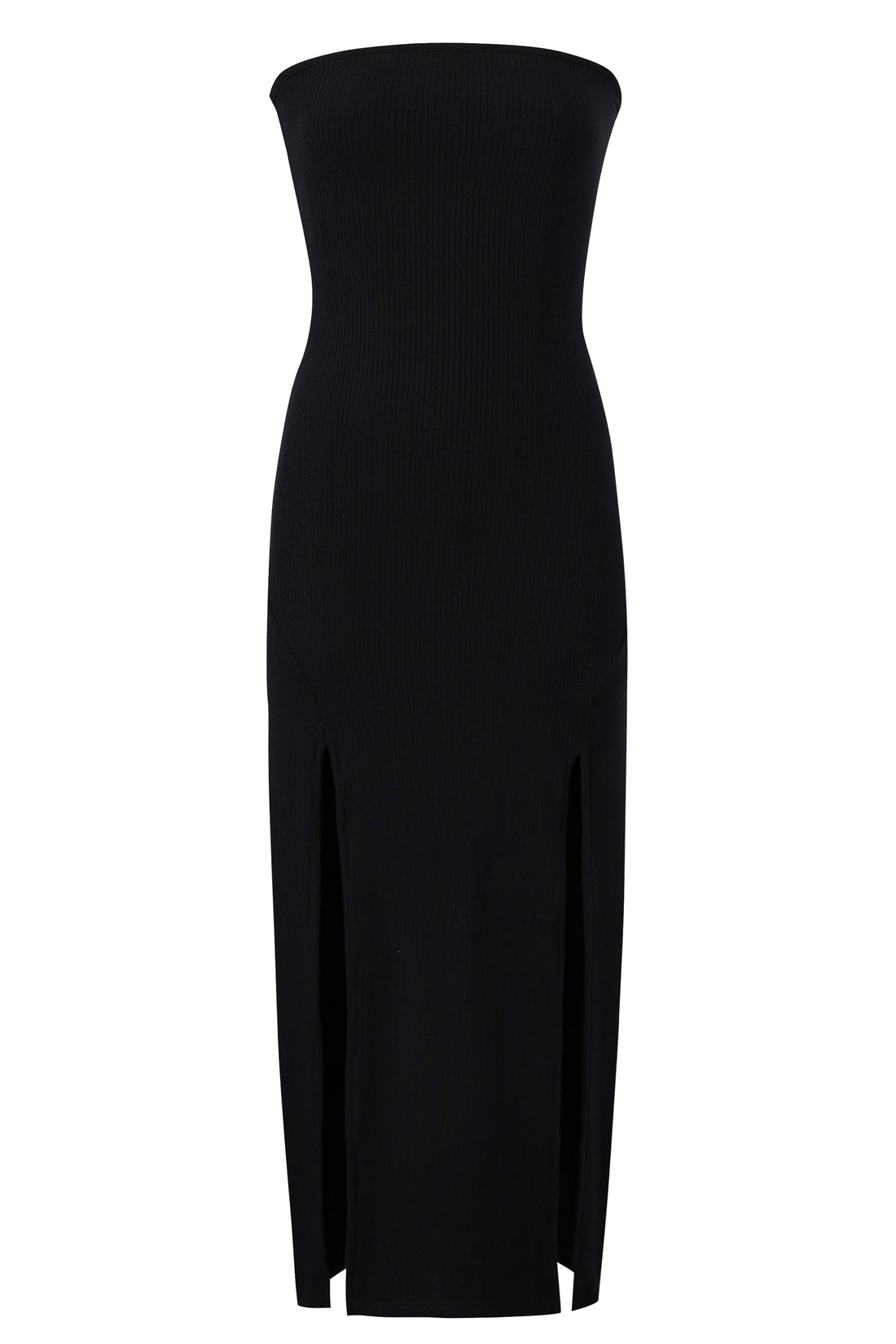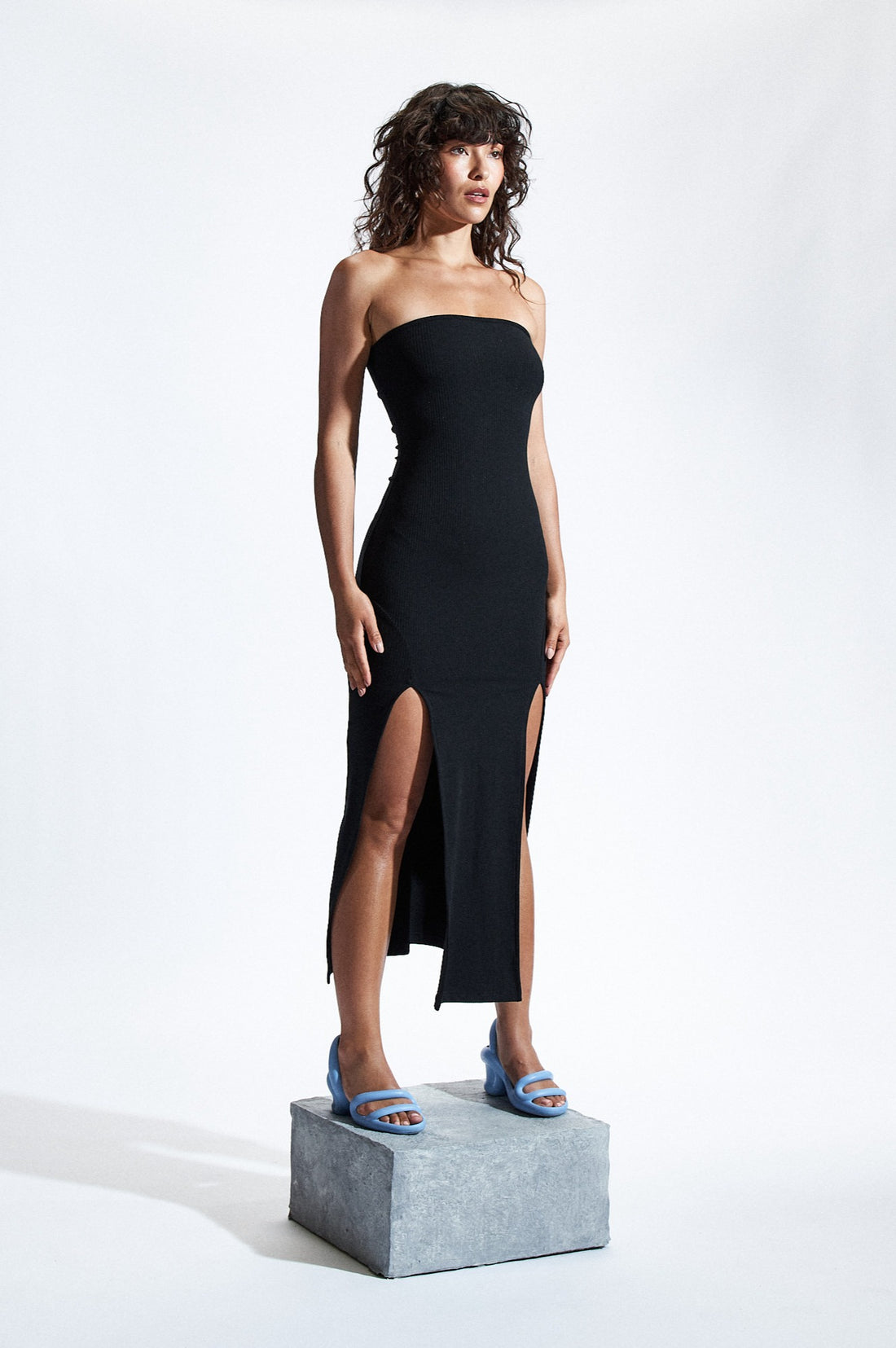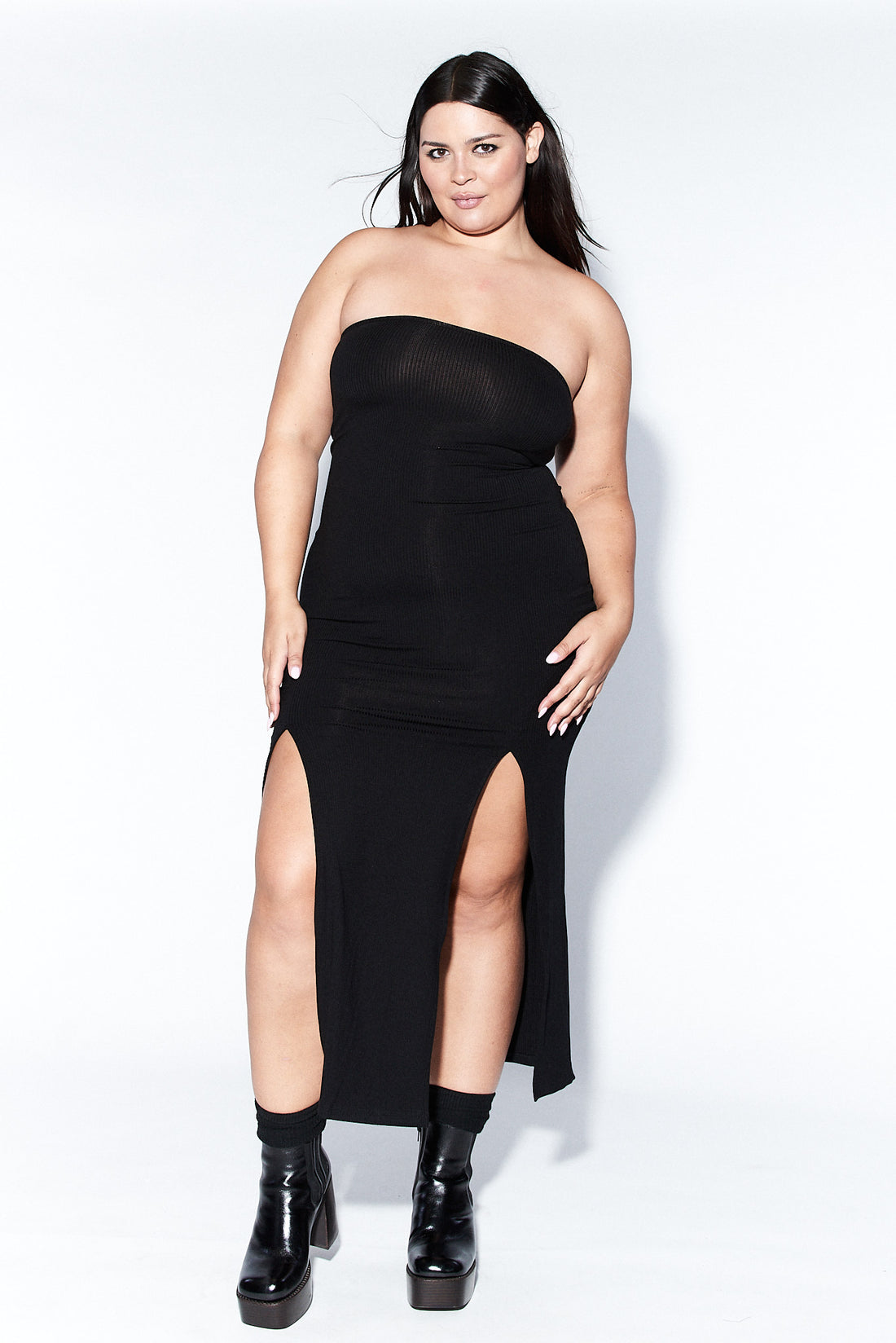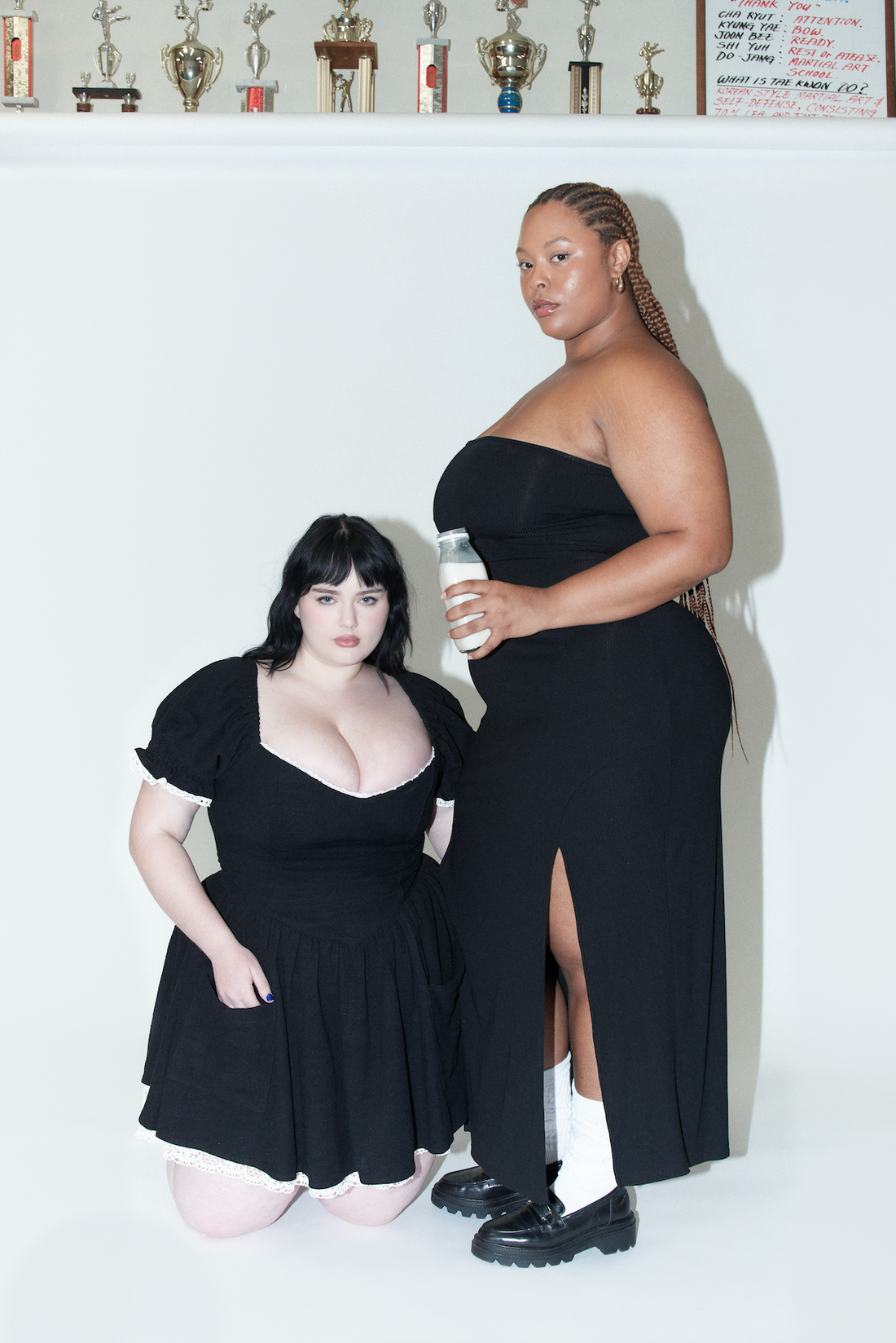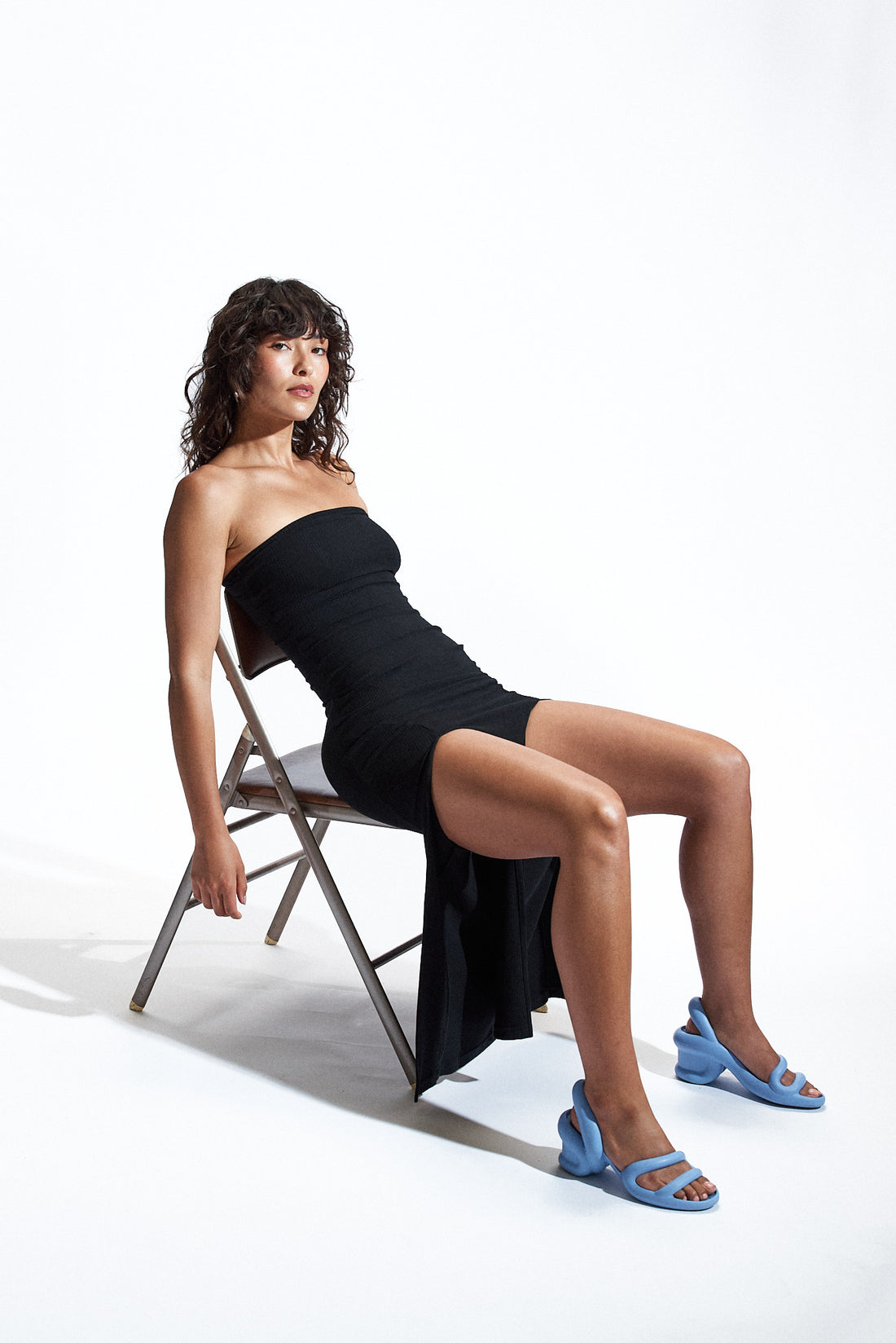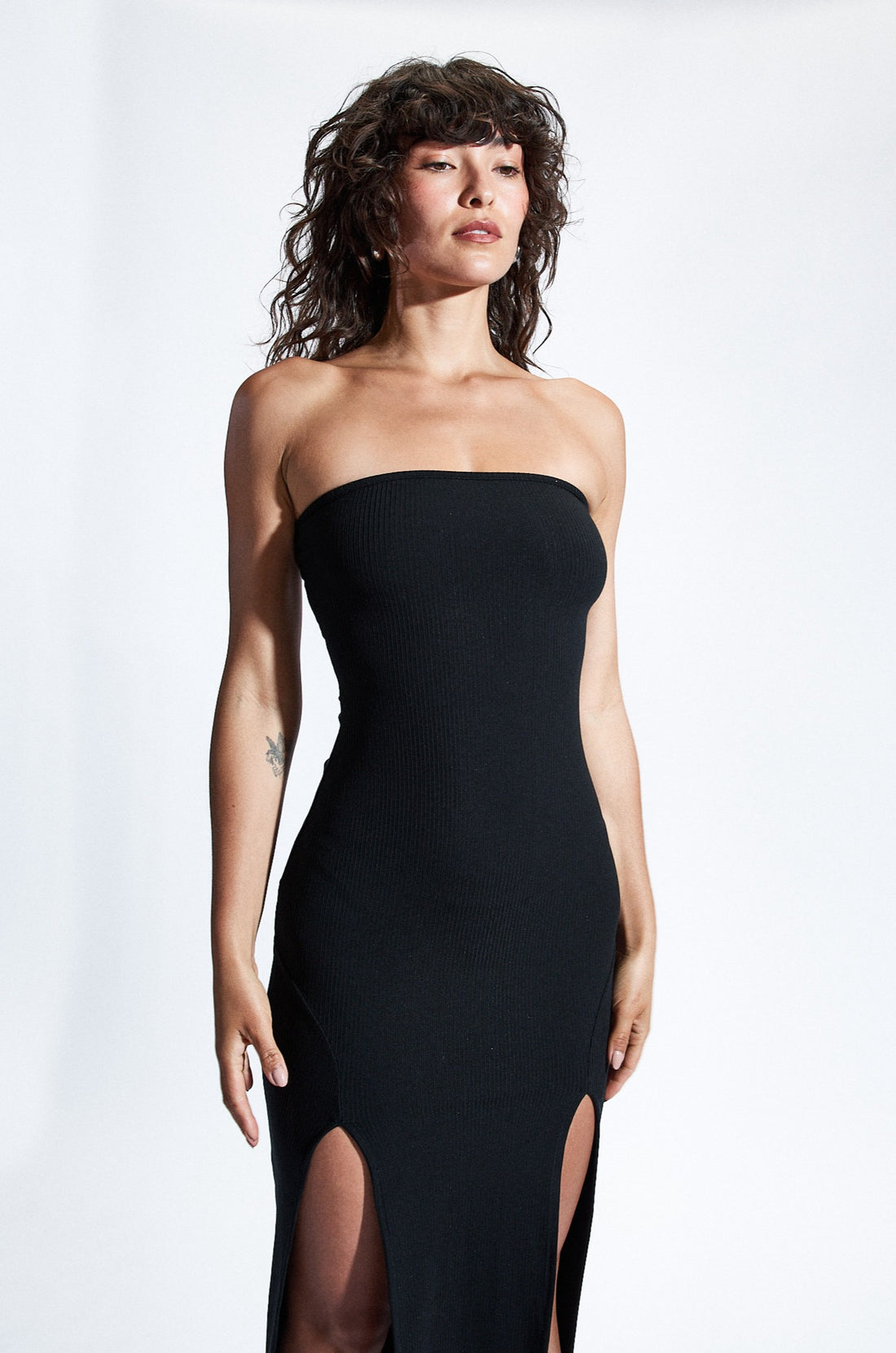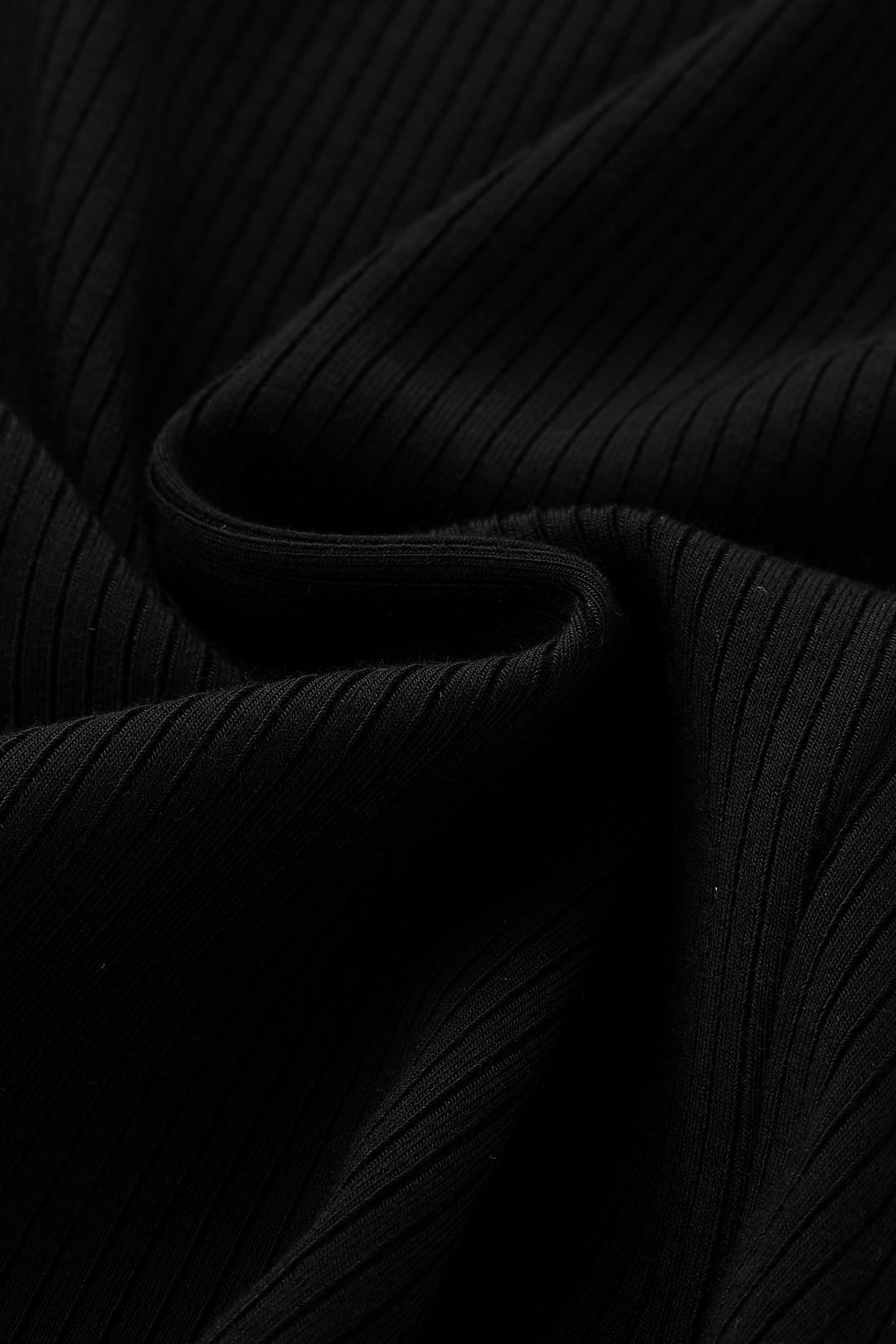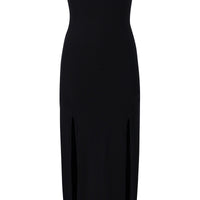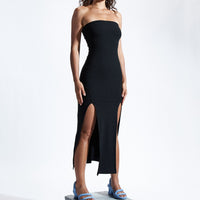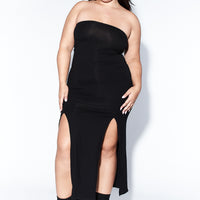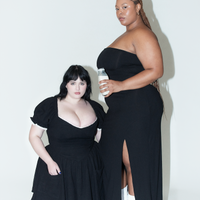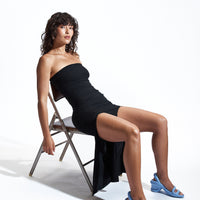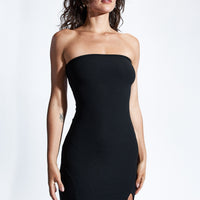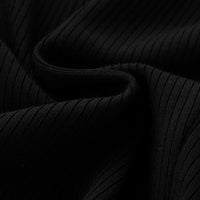 SEXY CARTOON Tencel Rib Tube Dress Black
Oh just the comfiest midi dress that you'll throw on before strutting to the store. Go to the club and then take a nap in the club. It's your world do whatever you want.
DETAILS:
-Tencel Spandex Rib

- 88% tencel 12% spandex
-Pull on dress- no zipper
-2 side slits
 What is tencel? 
Tencel is a natural fabric that comes from Eucalyptus tree pulp. The wood pulp is processed into fiber, then yarn, then fabric. What makes this process "closed loop" and environmentally friendly is that it recycles water and reuses the solvent at a recovery rate of more than 99%. Our soft, ribbed Tencel fabric is custom made and dyed by us. It's comfy, breathable, stretchy, and natural. Eek-ho-friendly :)
Fabric has 8" of comfortable stretch
XS: Bust: 32", Waist: 25", Hips: 34", Length: 44"
S: Bust: 34", Waist: 27", Hips: 36", Length: 45"
M: Bust: 36", Waist: 29", Hips: 37", Length: 46"
L: Bust: 38", Waist: 32", Hips: 39", Length: 47"
XL: Bust: 41", Waist: 35", Hips: 40", Length: 48"
1X: Bust: 44", Waist: 38", Hips: 43", Length: 49"
2X: Bust: 47", Waist: 41", Hips: 46", Length: 50"
3X: Bust: 51", Waist: 45", Hips: 50", Length: 51"
4X: Bust: 54", Waist: 49", Hips: 55", Length: 52"