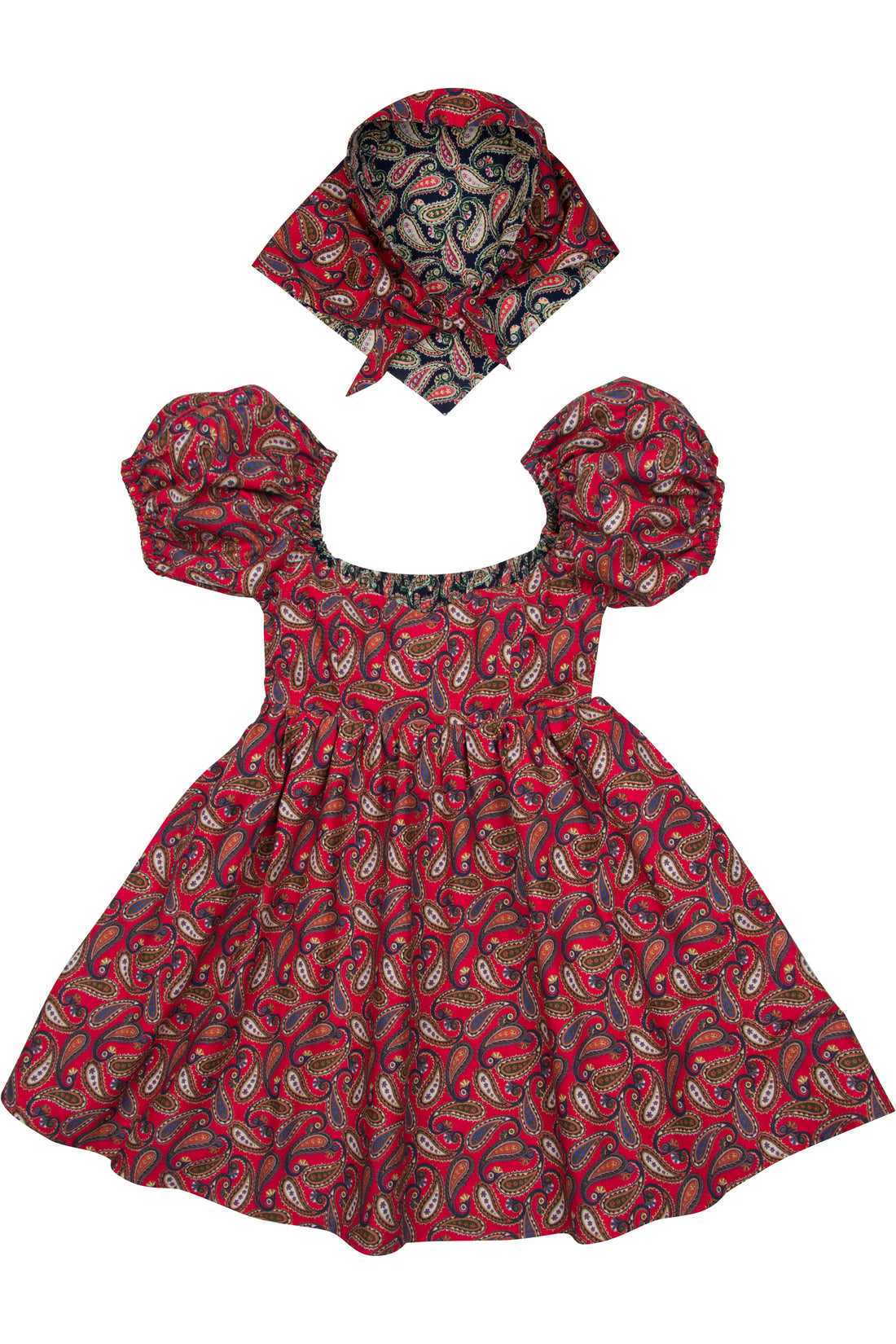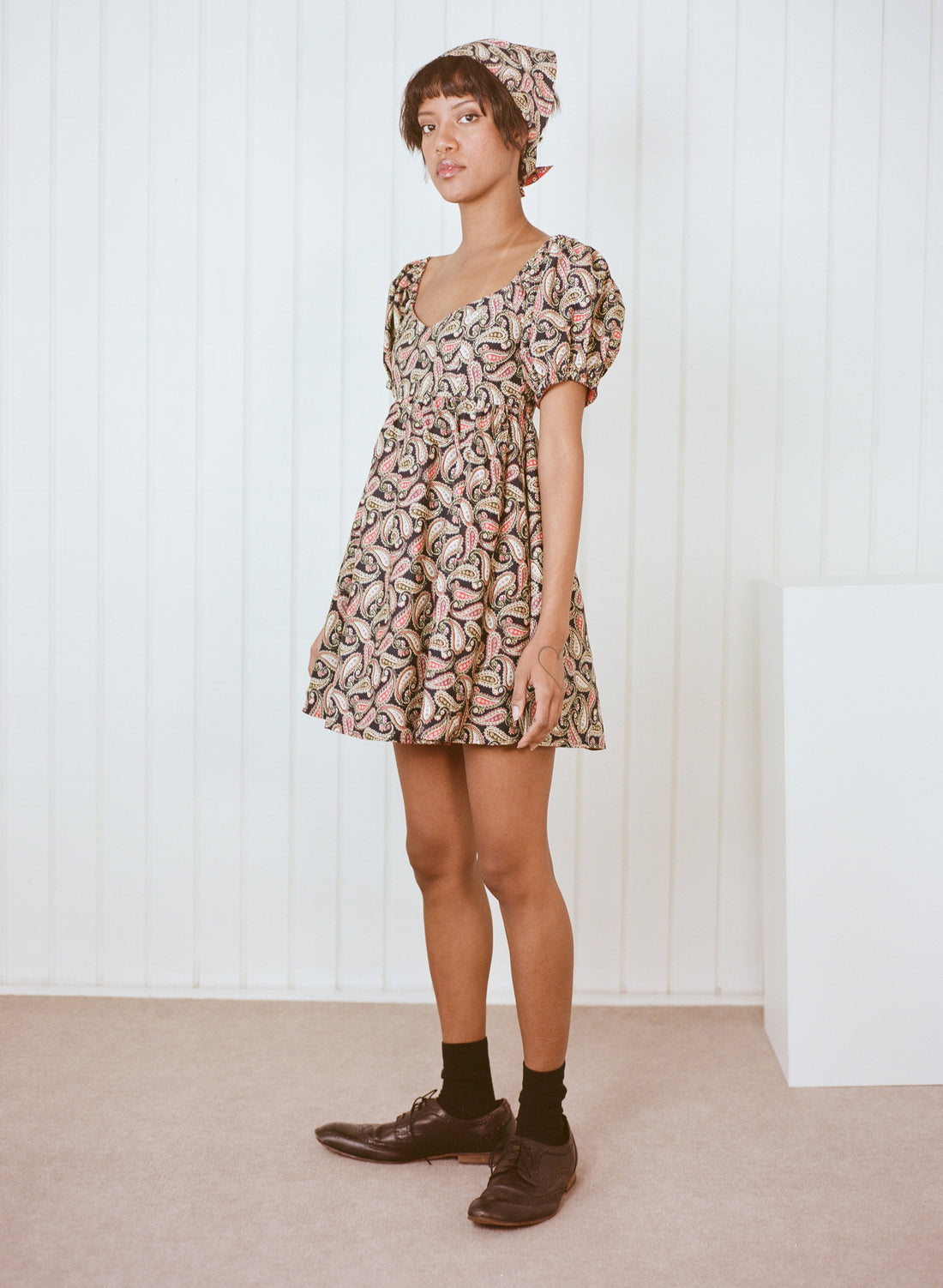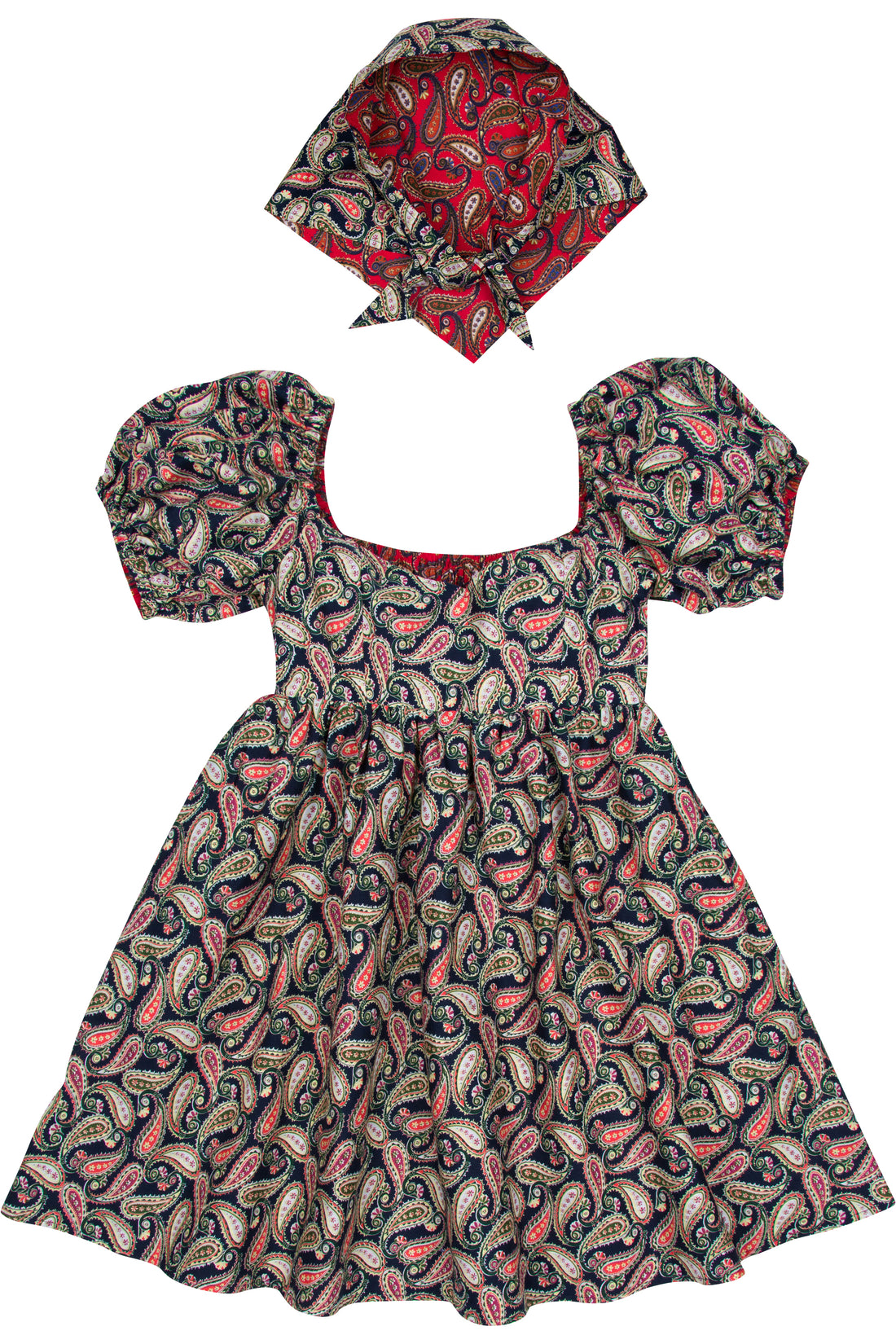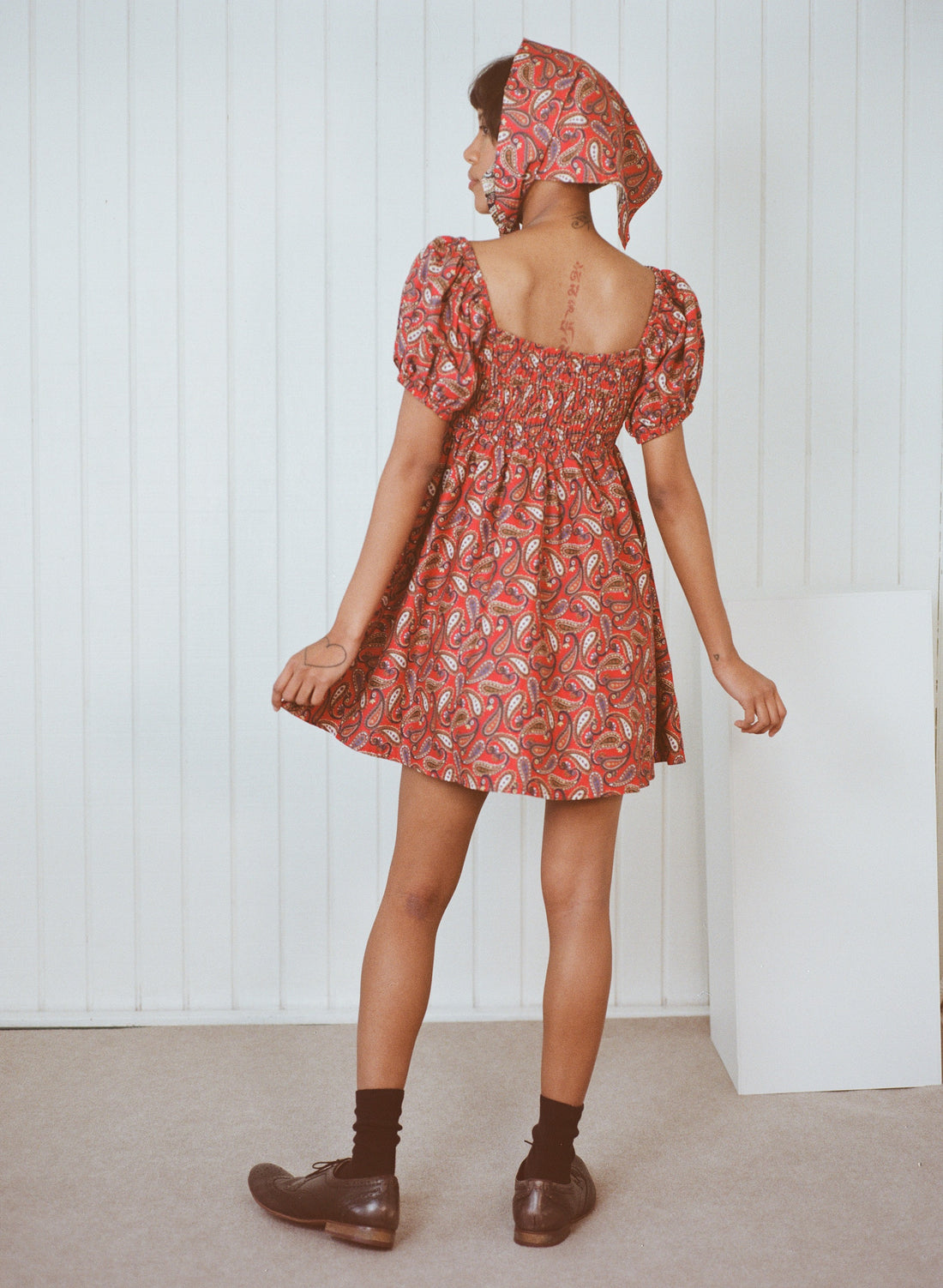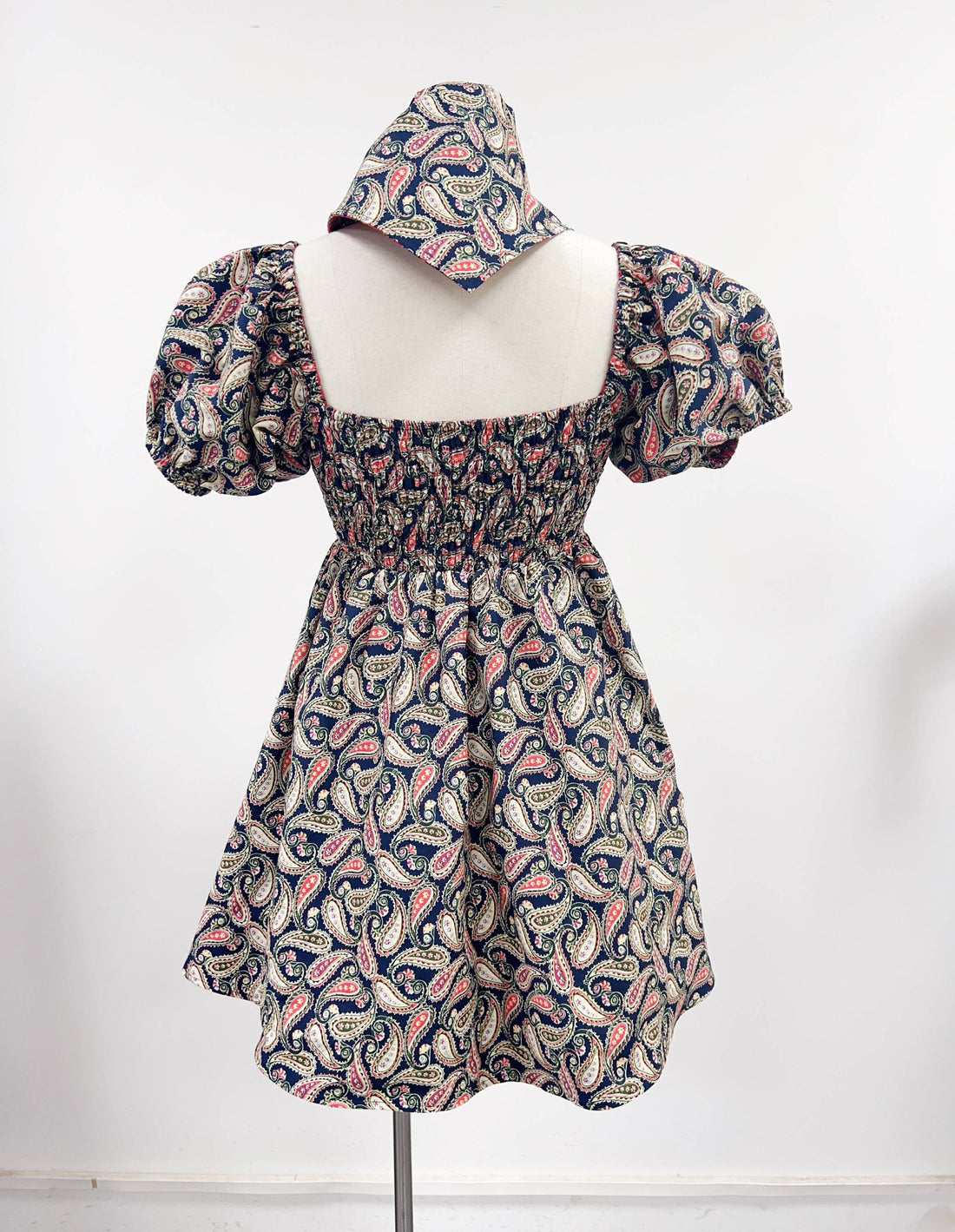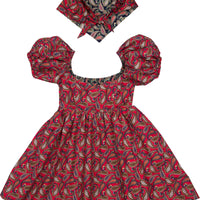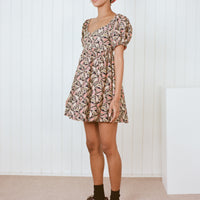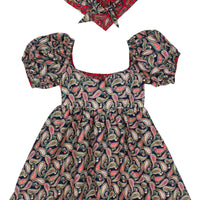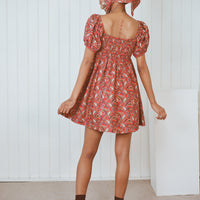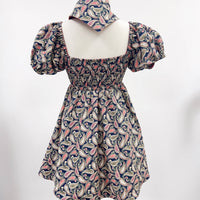 Strega Nona Reversible Paisley Dress
Would you like to dress like an orphan mouse running away from home? Dress is reversible too so if you need a sudden disguise you can go from red paisley dress to a black paisley dress and no one will be able to find you in the fruit market. Comes with reversible handkerchief that can also double as a bindle to hold your apples and cheeses for your adventures. 
Super soft breathable cotton that is ideal for summer and spring.  Elastic puff sleeves that can be worn on or dramatically off the the shoulder. Reversible paisley material can be worn 2 ways.
 NO RESTOCK ONCE THESE SELL OUT! 
DETAILS:

-100% cotton
- machine wash cold - machine dry 
-Pull on dress - smocked back

-elastic on the cuffs and shoulders of the puff sleeves- can be worn on or off the shoulder
 -Fits true to size
Bodice is smocked so the bust and waist have 10" + of comfortable stretch. Overall these fit a little large and I recommend sizing down if you are between sizes.

XS - Bust: 23"-33", Waist: 20" -30", Skirt Length: 17.5"
S - Bust: 25"-35", Waist: 22" -32", Skirt Length: 18"
M - Bust: 27"-37", Waist: 24" -34", Skirt Length: 18"
L - Bust: 29"-39", Waist: 26" -36", Skirt Length: 18.5"
XL - Bust: 31"-41", Waist: 28" -38", Skirt Length: 18.5"
1X - Bust: 34"-44", Waist: 30" -41", Skirt Length: 19"
2X - Bust: 37"-47", Waist: 33" -44", Skirt Length: 20"
3X - Bust: 40"-52", Waist: 35" -48", Skirt Length: 21"
4X - Bust: 44"-58", Waist: 38"-50", Skirt Length: 22"
5X - Bust: 48"-65", Waist: 44"-60", Skirt Length: 24"